Disclosure: We were invited on this day out for the purpose of this post however all opinions are my own.
Our recent holiday to Orlando, Florida called for some time away from the big attractions to catch our breath with a slower pace. Having previously visited the now closed Ripley's, Believe it or Not! in London, we were keen to let the children experience something strange and weird that they would always remember. They are already fans of the brand with annuals at Christmas and so many books and so they were super excited to experience some of Rob Ripley's world famous oddities in person at Ripley's, Believe it or Not! Orlando.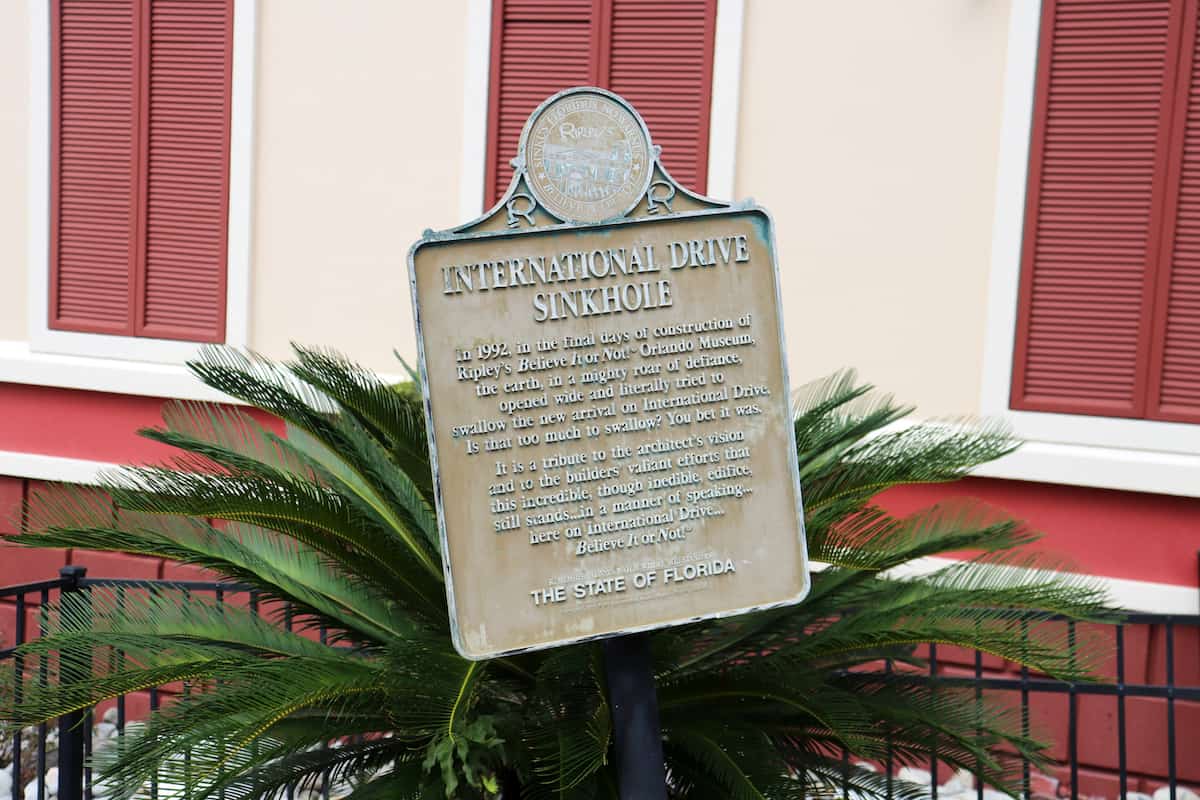 What is Ripley's, Believe it or Not!?
Ripley's Believe it or Not! is a one-stop destination for family fun in a prime location on International Drive. It's well signposted and very hard to miss because it's as if the whole building is sinking in to the ground on one side and raised into the air! This immediately grabbed our attention and we knew we would have a great time inside.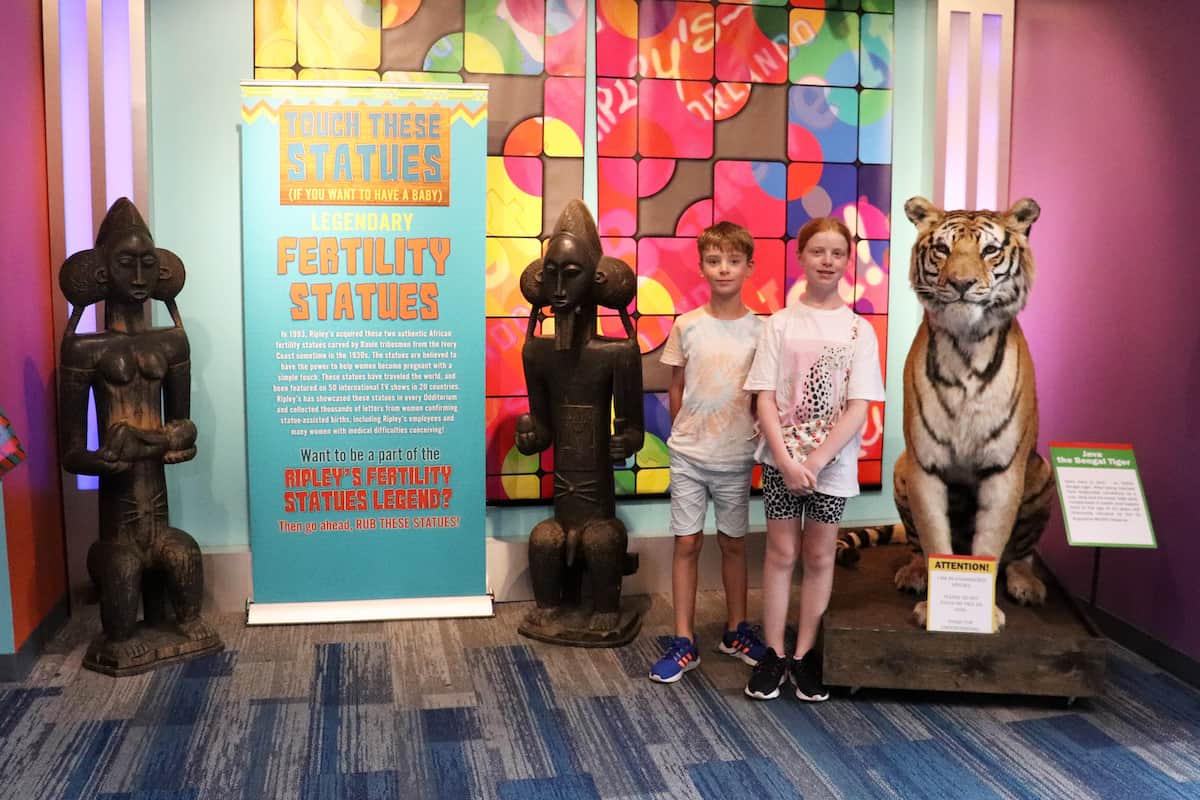 Our Ripley's, Believe it or Not! experience
We were greeted in the small foyer by a friendly team member and shown through the turnstiles to begin our visit. The place was eccentric to say the least! The Odditorium is divided into sixteen unique galleries and you can explore at your own pace.
One of the first things that caught our attention was a giant mirror that challenged us to see if we could roll our tongues. There is a common misconception that this trait is hereditary but in fact it's not, with many humans learning this 'skill' as they grow up. With funny facts and record-breaking tongue pictures around, it's hard not to get involved and give it a go. What we didn't realise was our attempt to roll our tongue would be played back to us later in the visit! It was hilarious!
After this we walked straight into the Weird Florida Gallery. We were captivated by two headed cattle, an ancient fossilised Alligator and an interactive tribal masks screen which changed our heads for traditional tribal masks on a screen whenever we were in range. The masks changed randomly, giving us all a good laugh at how daft we looked.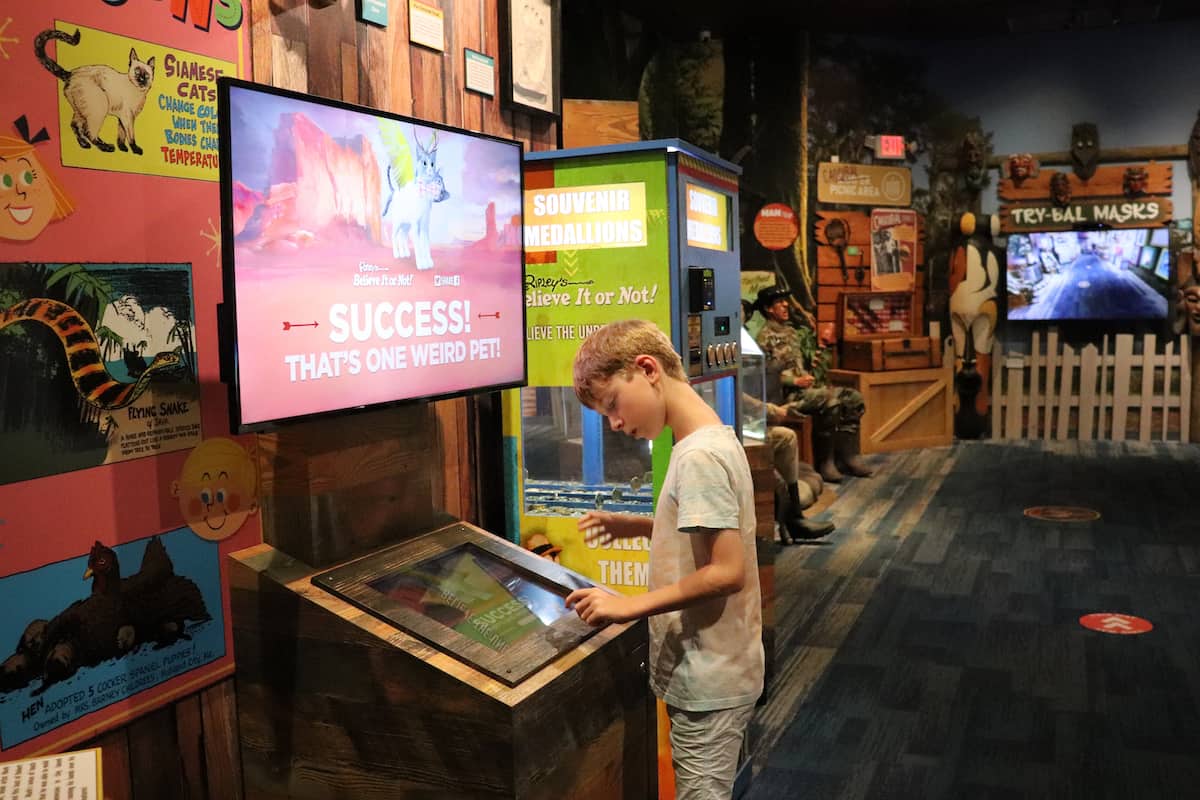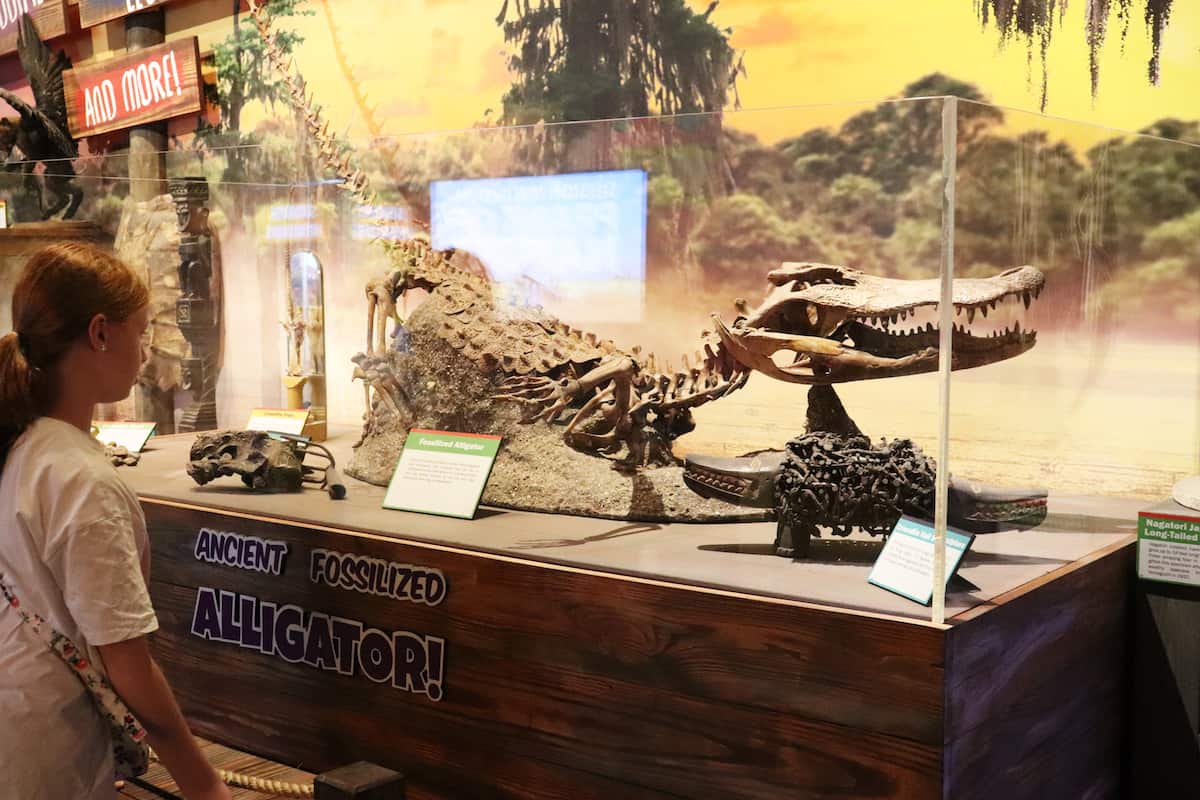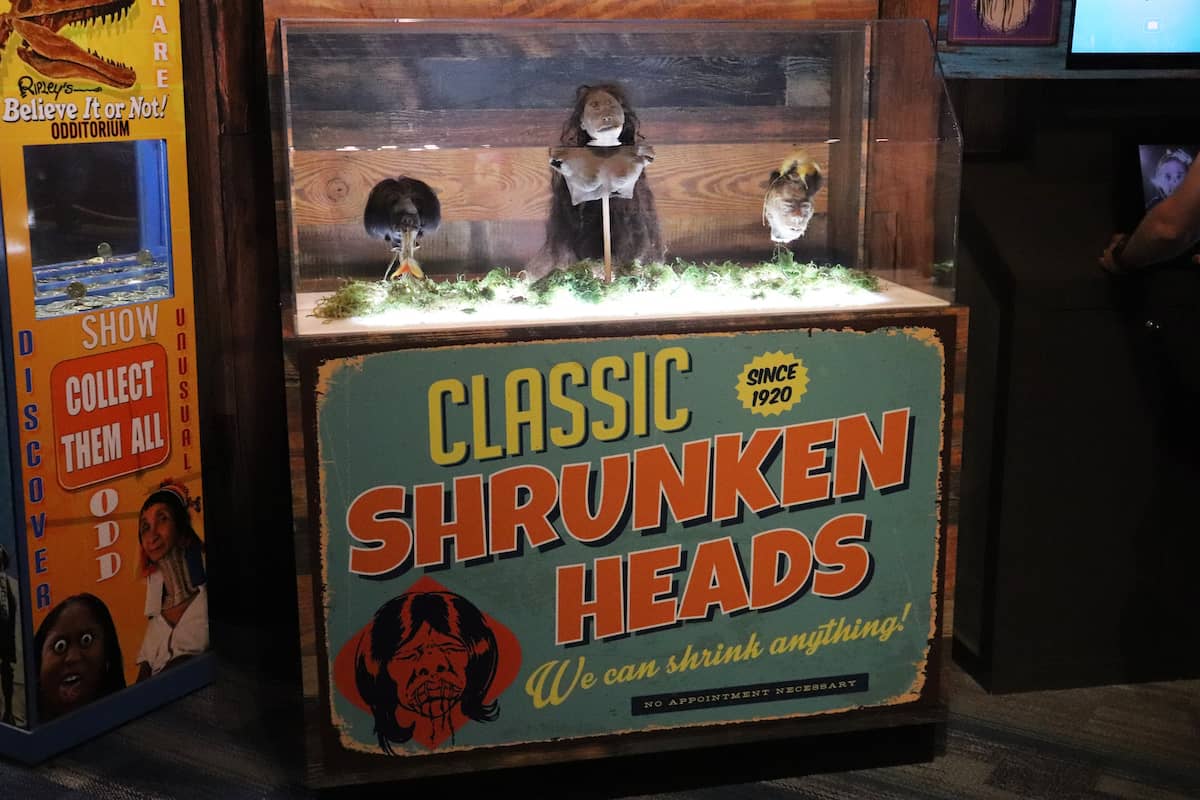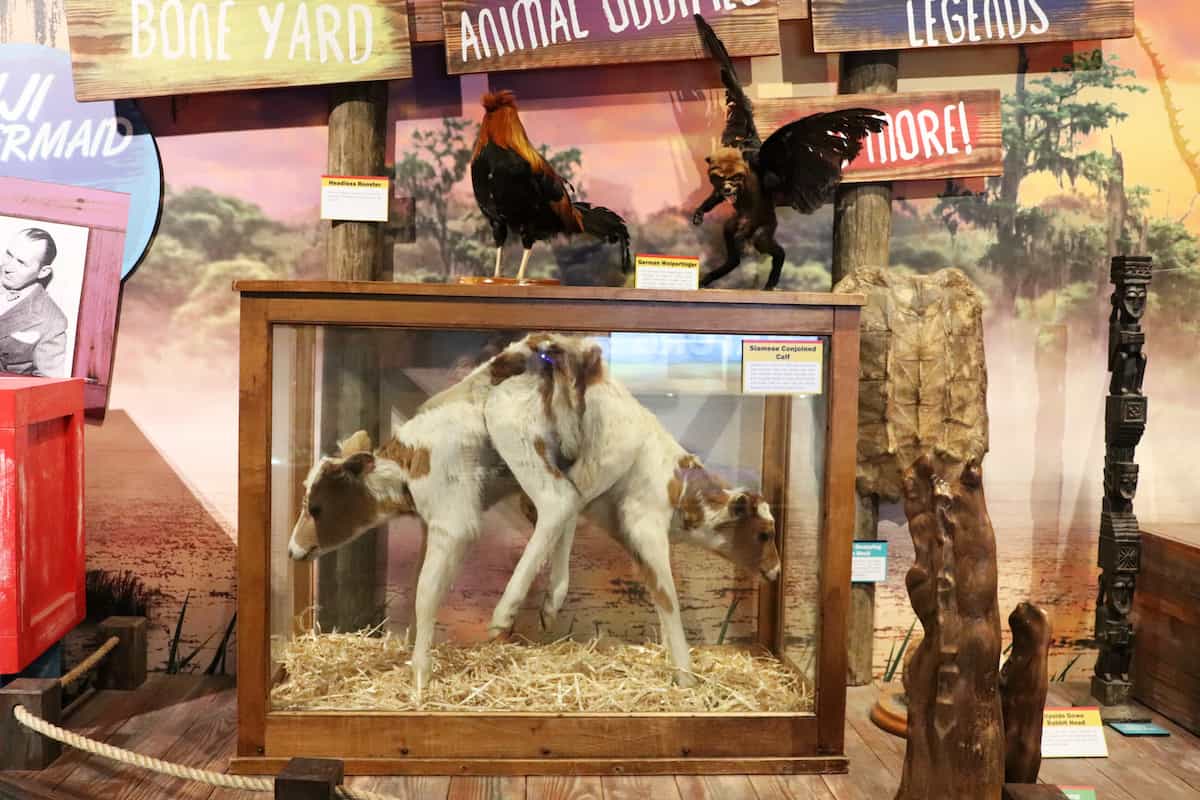 We got to see the original mini-mermaid that wowed guests back in the 1800's – it was really a fish tail with a preserved monkey head sewn on. Then we found ourselves in Ancient Egypt with various mummified remains and stories of spooky going ons from the early excavations of Egyptian sites. There was even a challenge to see if you could take the treasure on offer that had the children screaming in fright!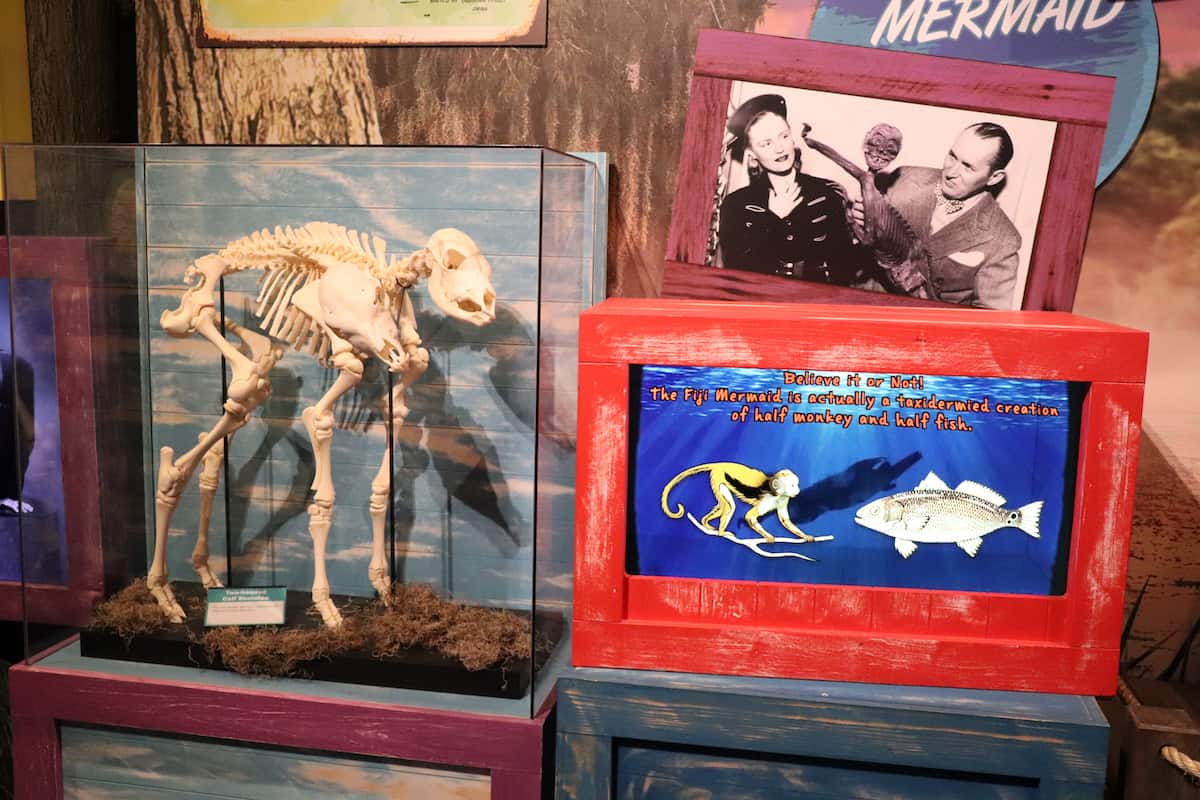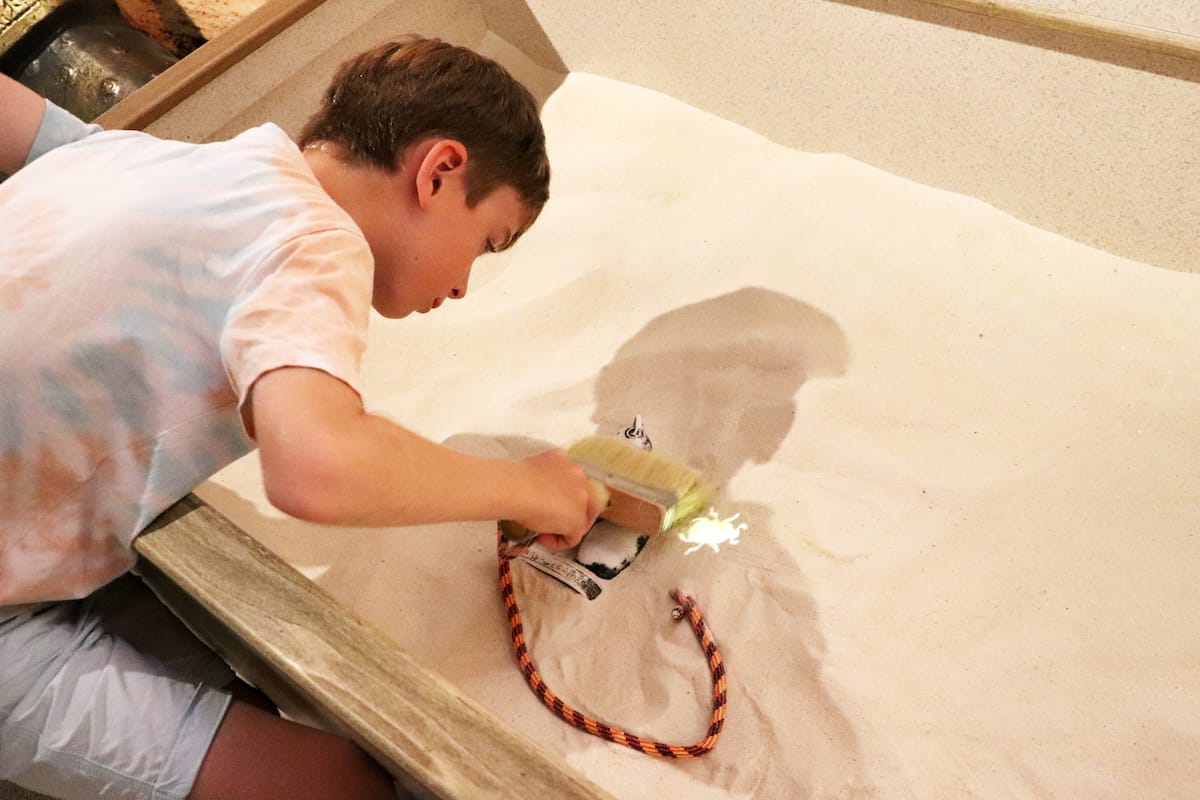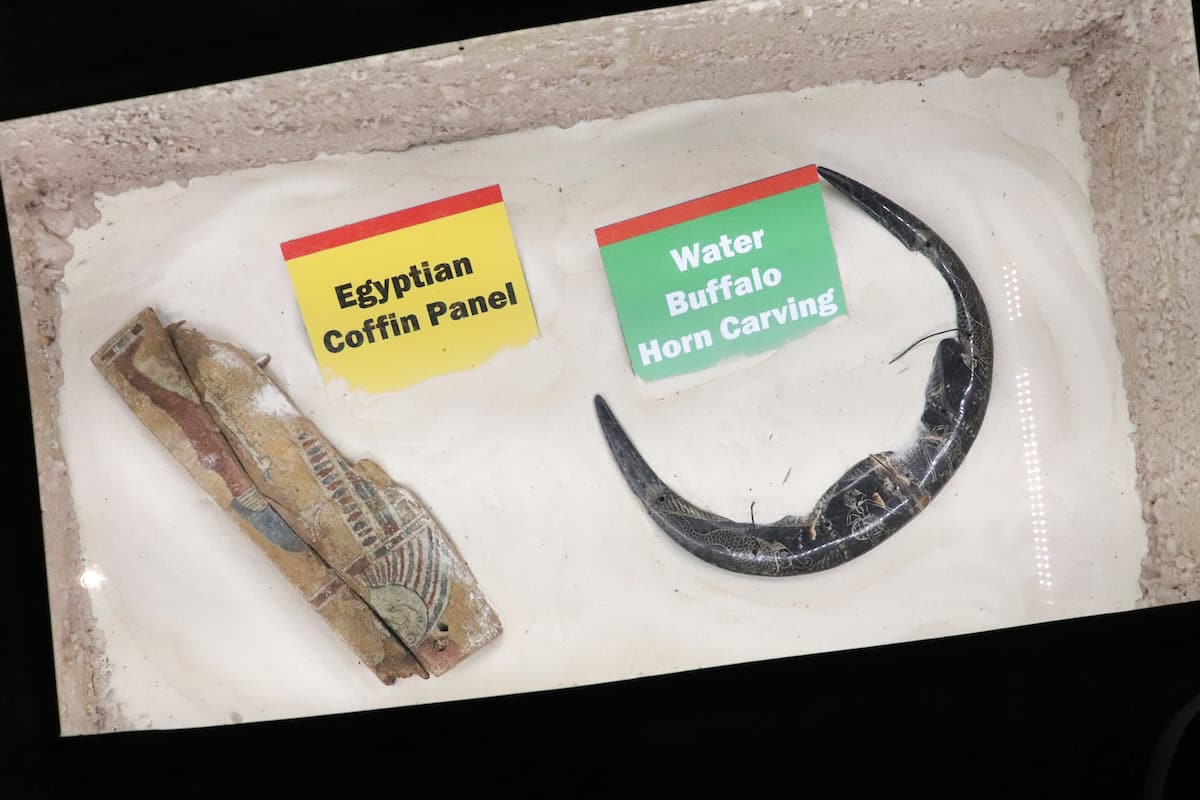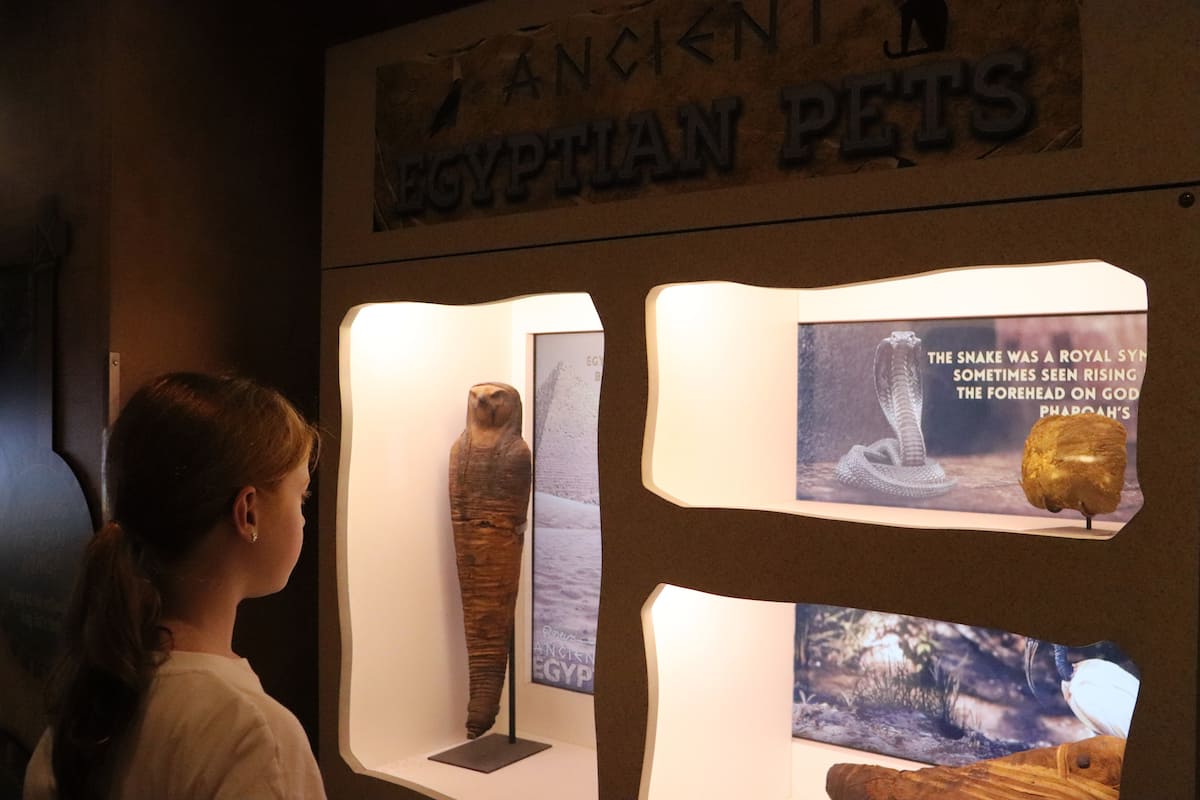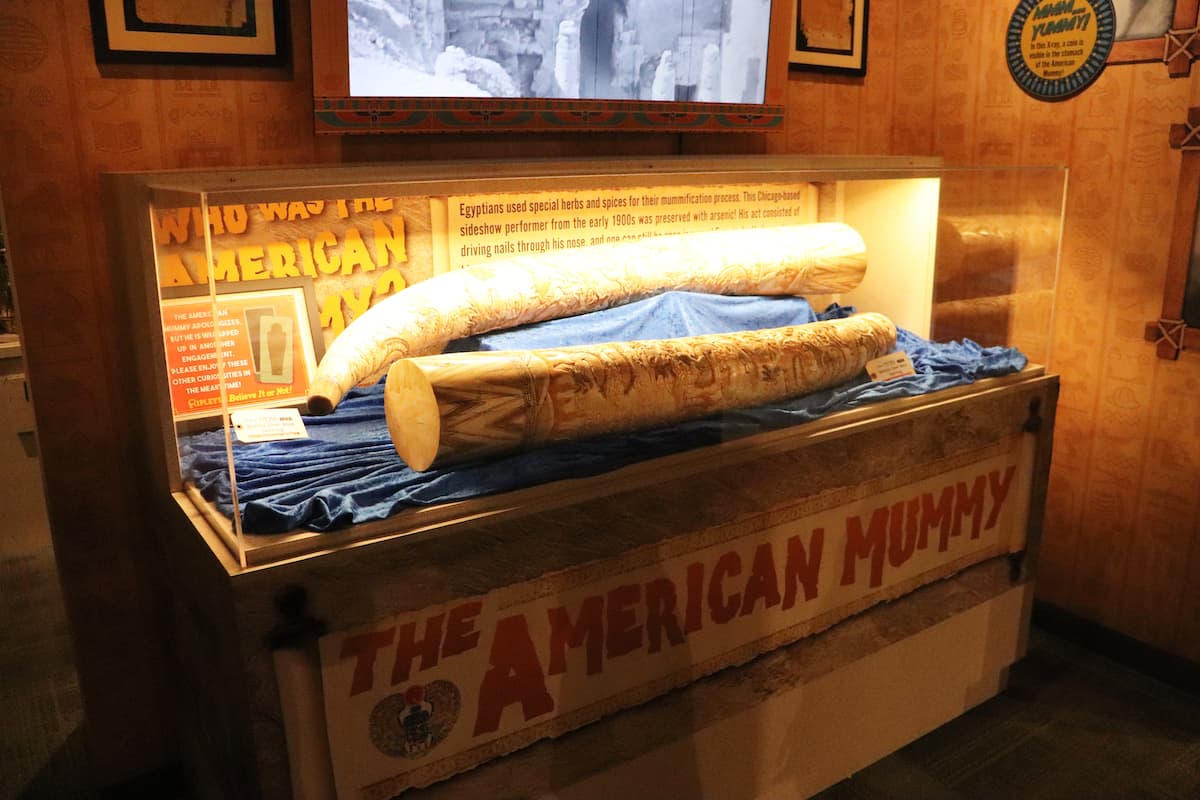 As we meandered thought the galleries there were plenty of odd and strange exhibits to learn about, often with old photographs to accompany them. This included an exhibit that is only on show for a limited time, known as 'Ripley's Sideshow Curioddities'. It's a space dedicated to the original performers that Robert Ripley showed off at the World Fair Expo in 1933, where the attractions we see now take inspiration from.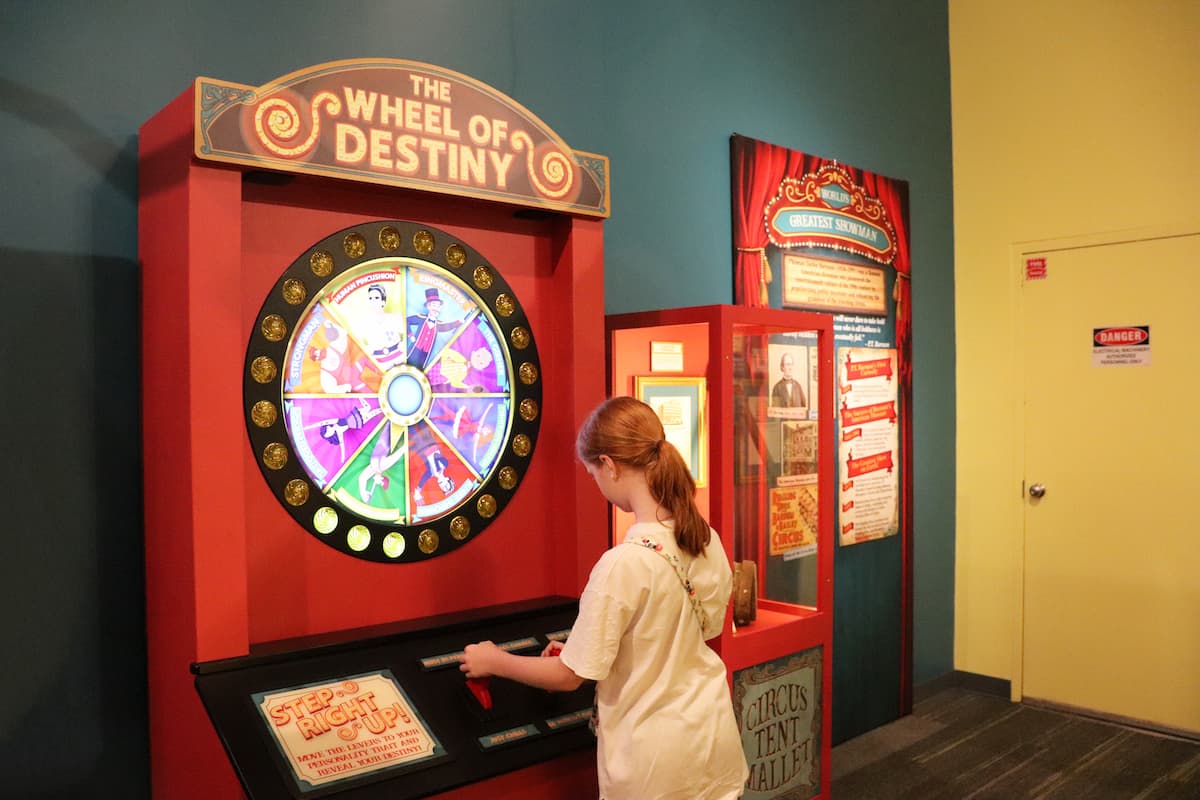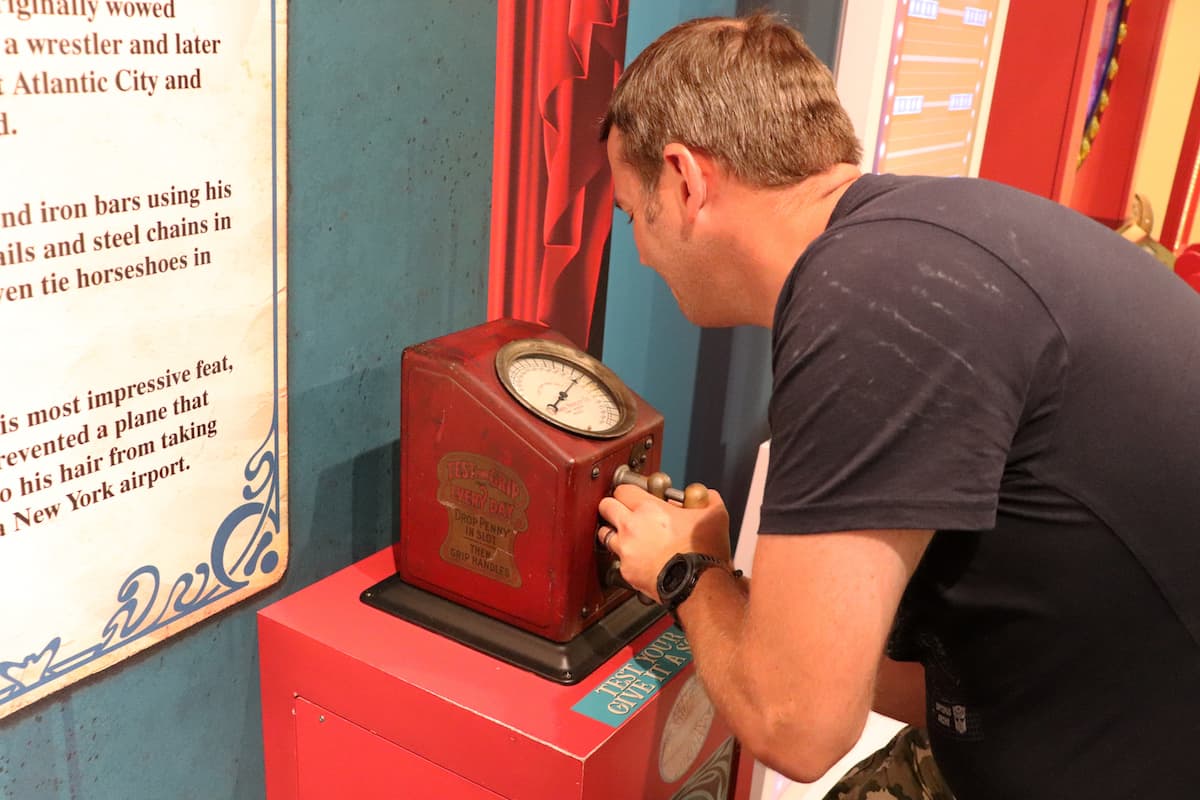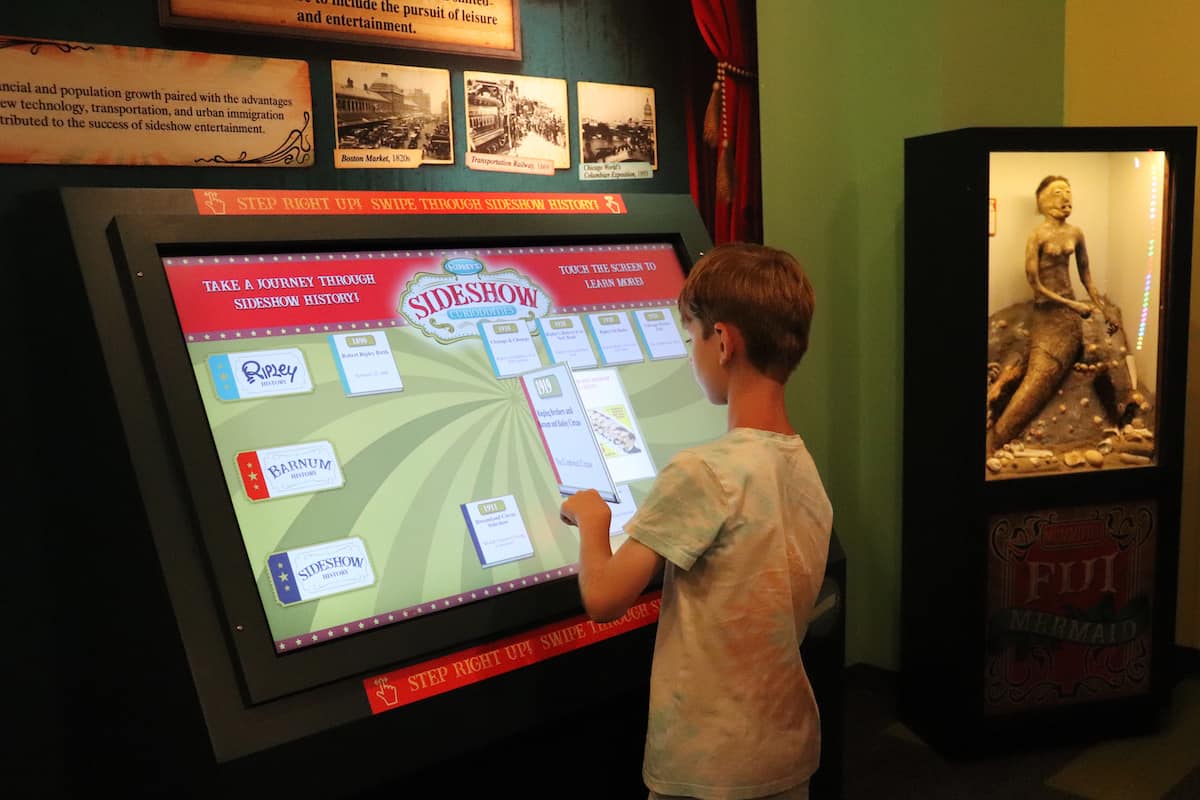 There is also a space full of fascinating exhibits such as shrunken heads, matchstick models and things you didn't even know existed. This warehouse style section is an immense collection of artifacts, incredible art, animal oddities, and memorabilia from around the world and you can use the simple touch screen computers around the warehouse to look up your favourite oddity and find it on the shelves.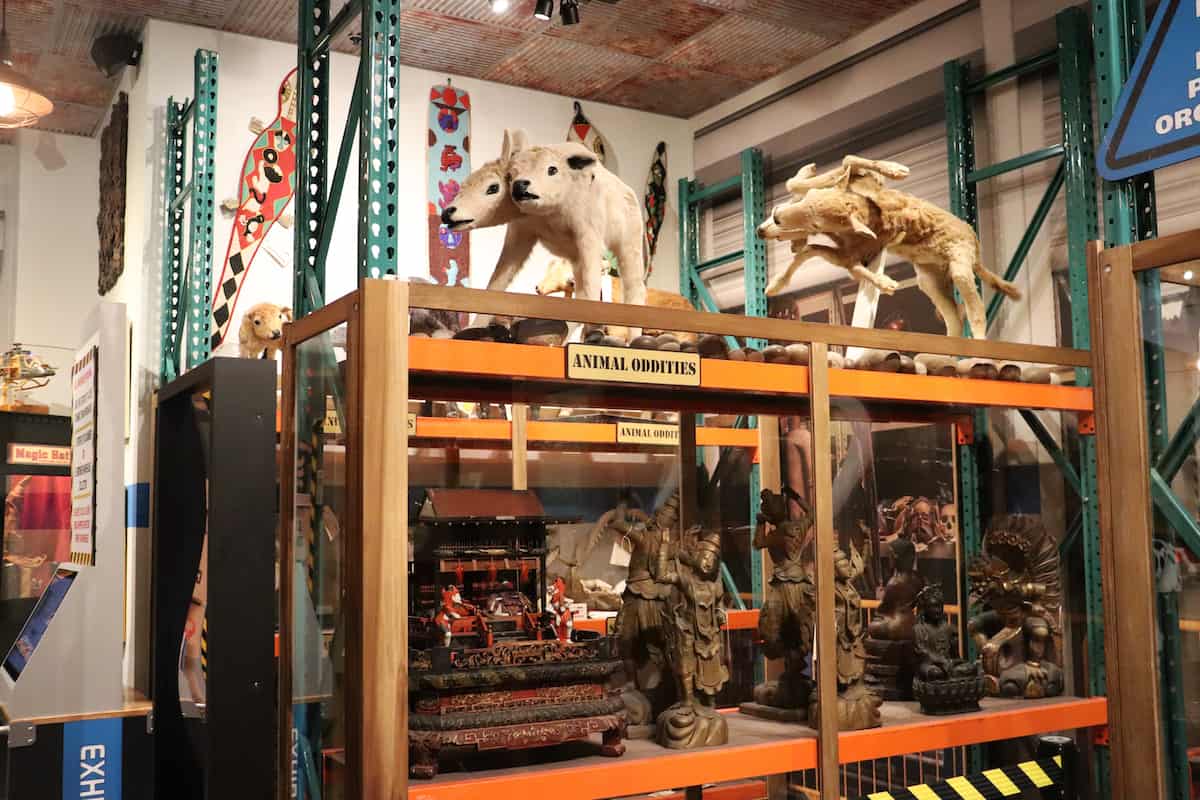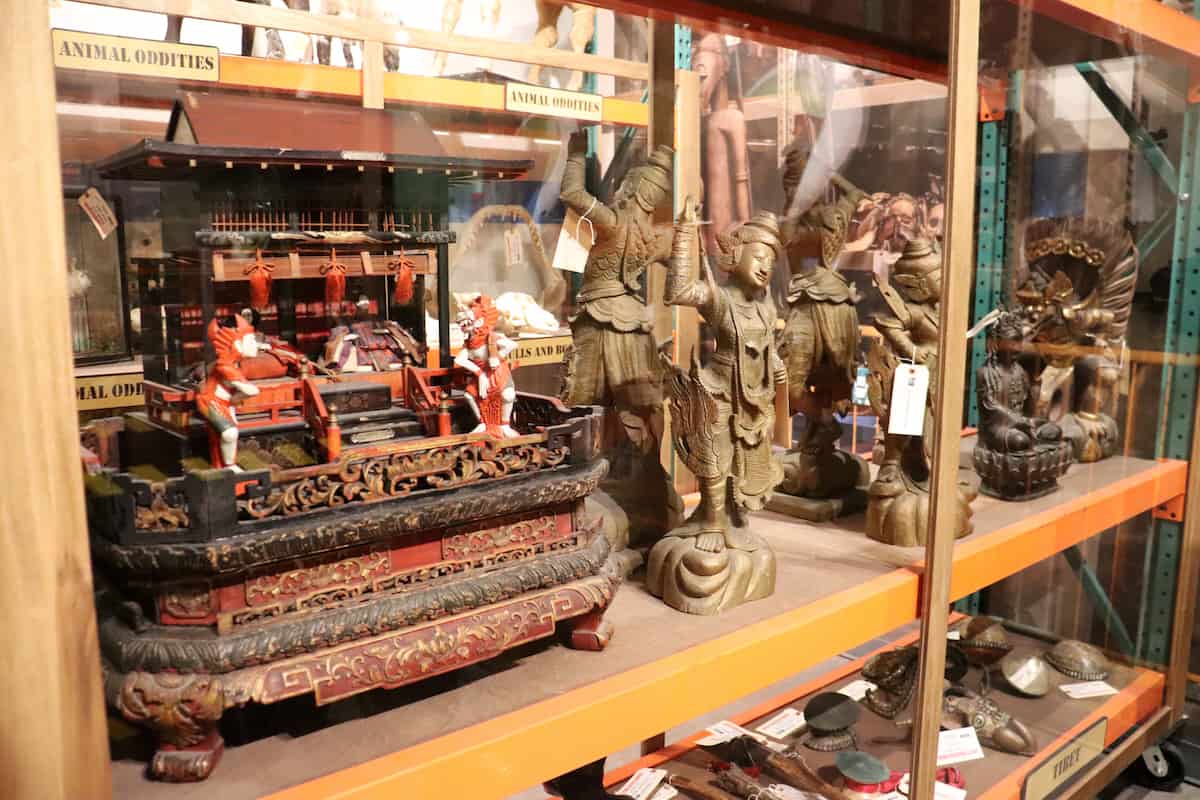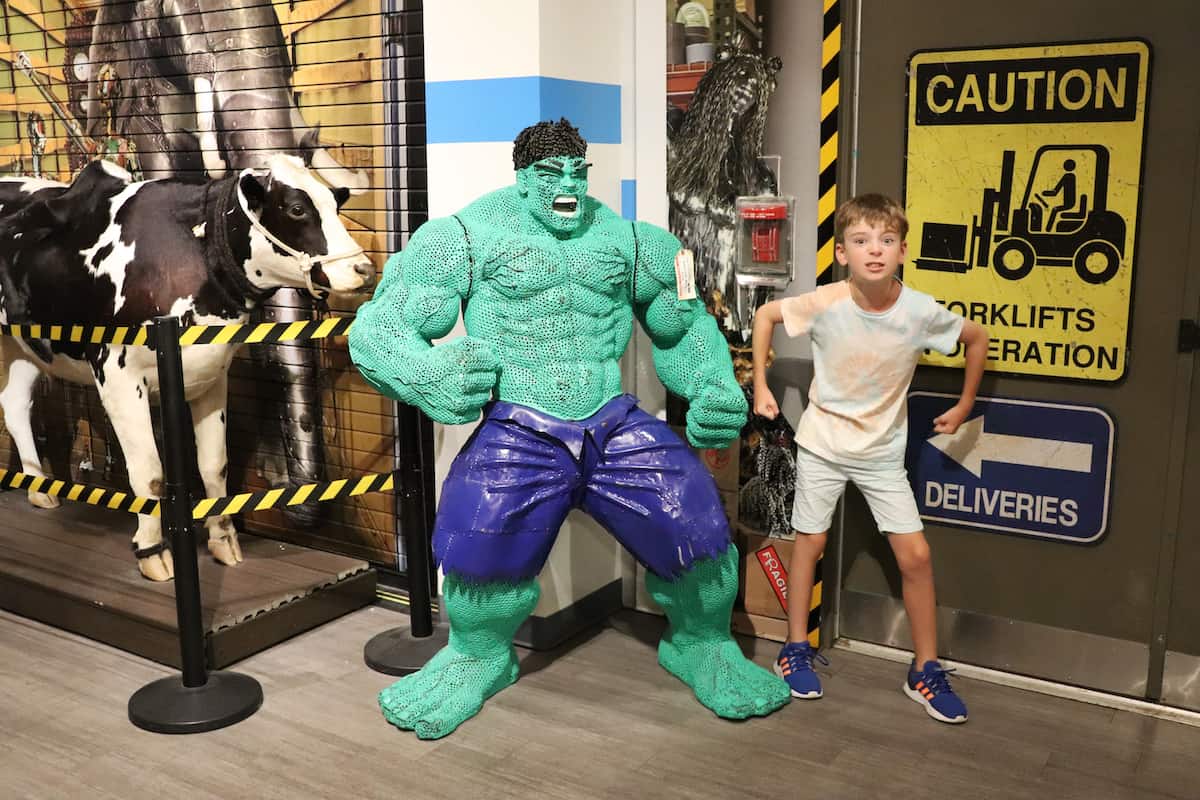 As we walked through, the rest of the odditorium was rammed full of collections designed to blow your mind. There is a section devoted to the TV show, showcasing some incredible members of the human race – The world's most tattooed person? A man who bends steel nails with his forehead? They're both at Ripley's! Lifelike waxworks further into the Odditorium bring these incredible people to life and there is even an area where you can cast your own hand in wax, at an additional cost.
After a game of giant Operation and staring at swirly images that then made still images warp around the room, there stood a gate ready to be opened. The challenge was simple: Open it. The children and I managed to crack the puzzle after a few tries whilst Dave was trying to fold himself into a Perspex box nearby. When it came to him having a go, he couldn't do it and almost decided to climb over it before I showed him the secret. There's something for everyone at Ripley's!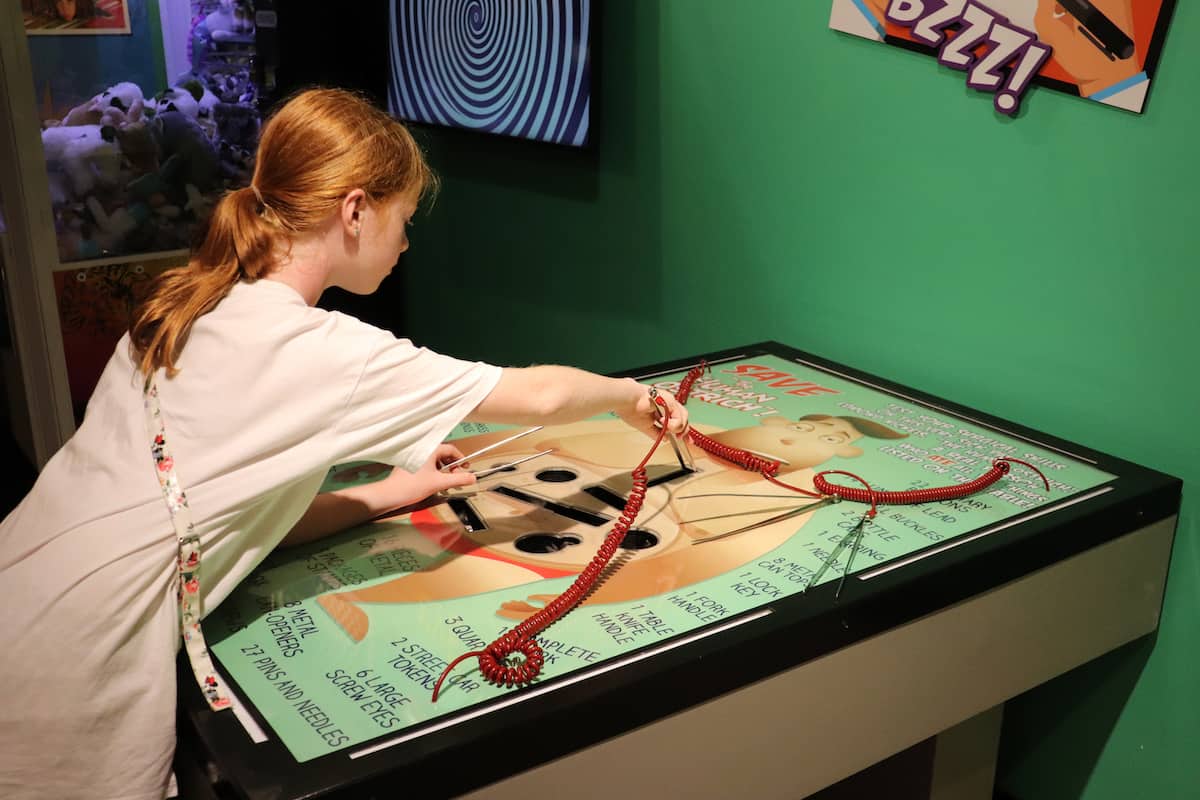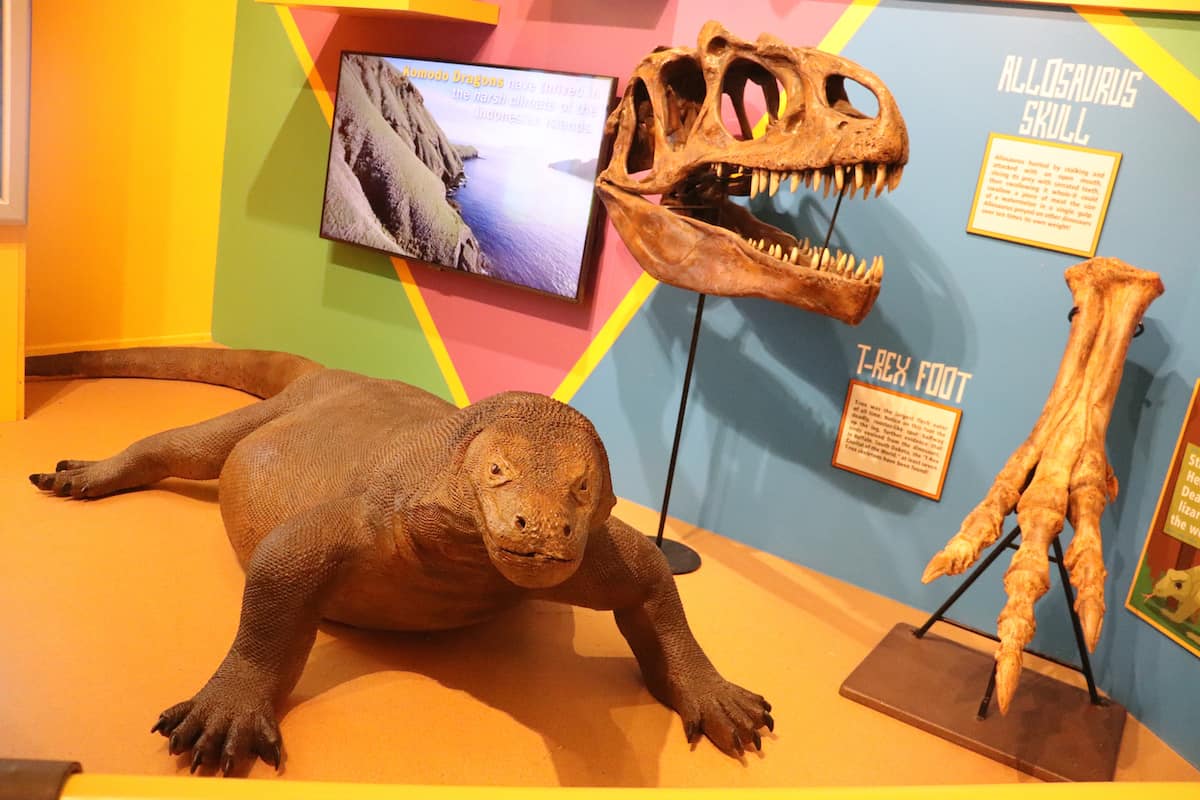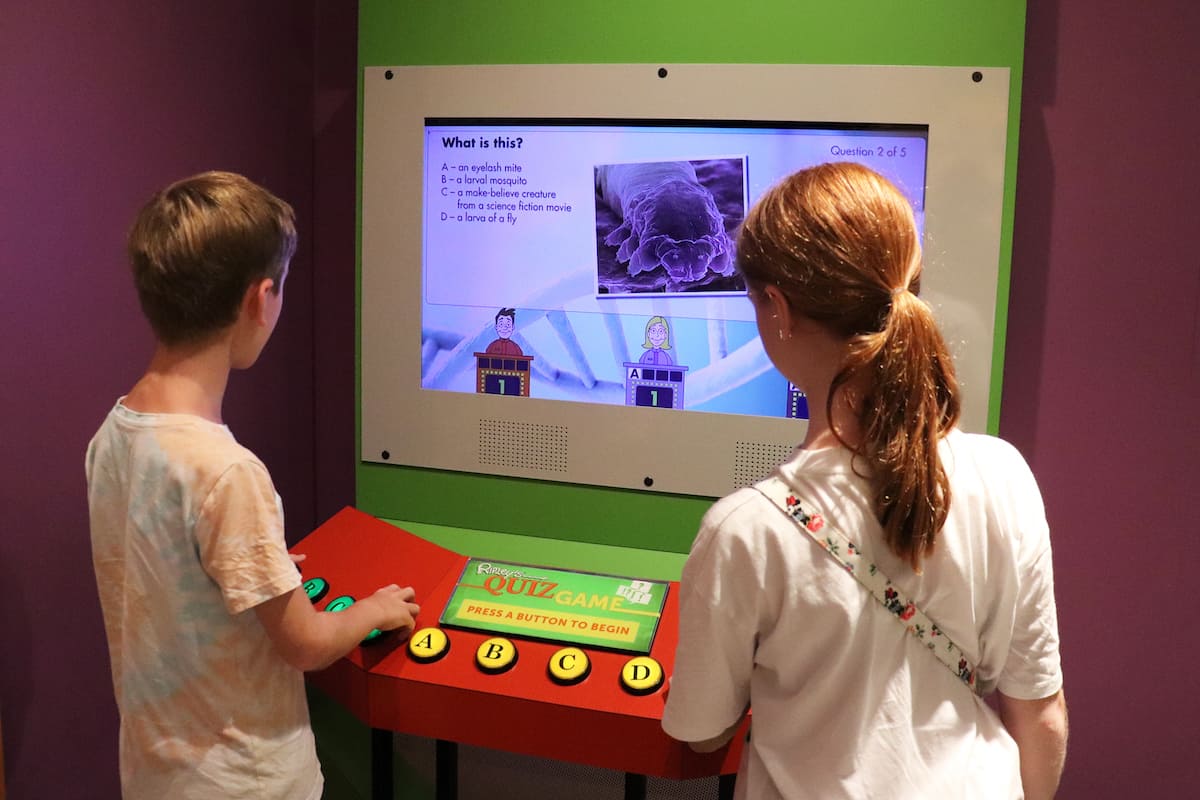 After measuring up against a life size model of the worlds tallest man and talking to a moving fish, we left the Odditorium through a magical vortex tunnel. Try to do it without falling over, I dare you!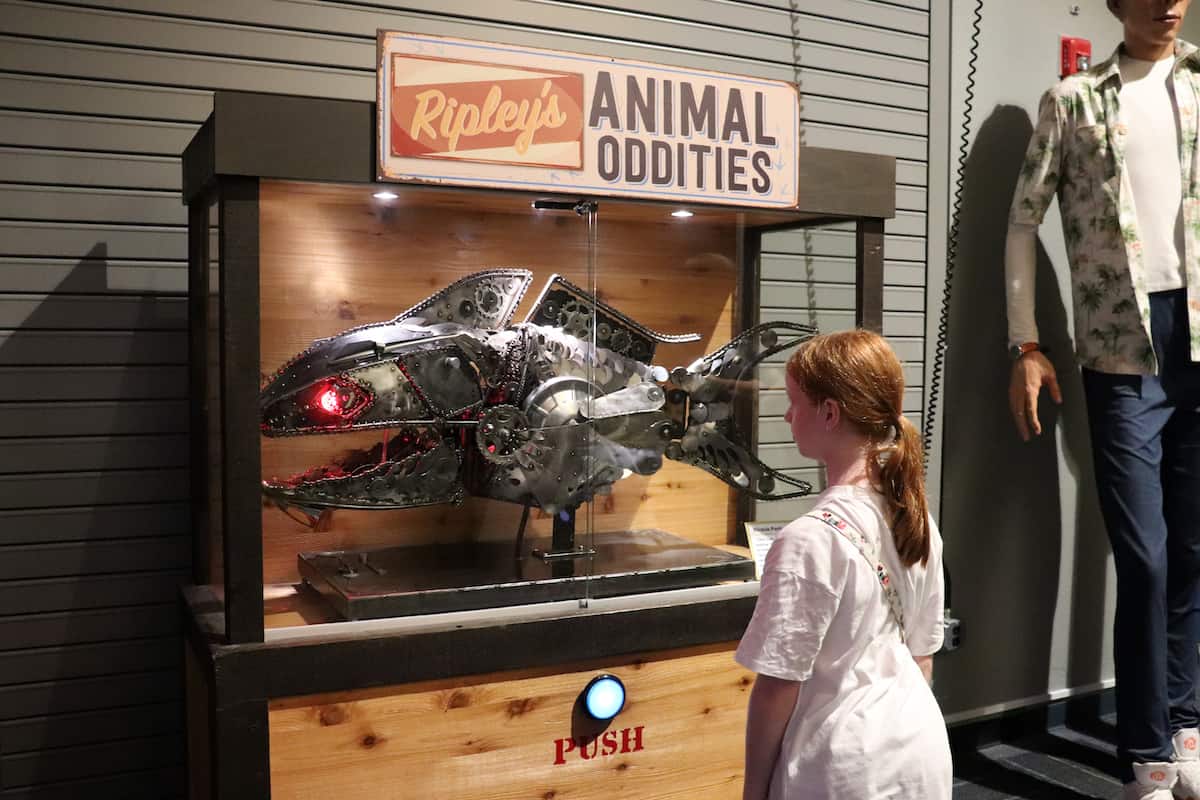 We spent at least two hours at Ripley's Believe It or Not and incorporated it into a day trip with the nearby attractions of Gatorland and the Pioneer Village. A well-stocked gift shop allowed us to get our traditional magnet souvenir and there were so many other weird and wonderful items for sale. Scorpion in a lollipop, anyone?
You can find out more about Ripley's Believe It or Not over on their website and for reference the address is: 8201 International Drive, Orlando, FL, 32819
You can see a little Reel of our trip on Instagram here: