One of our first days on holiday in Yorkshire was spent in Whitby. It's somewhere I've always wanted to visit, and as the weather forecast wasn't the best, we decided to go on our first full day as the weather was dry and we weren't sure what the rest of the week would bring.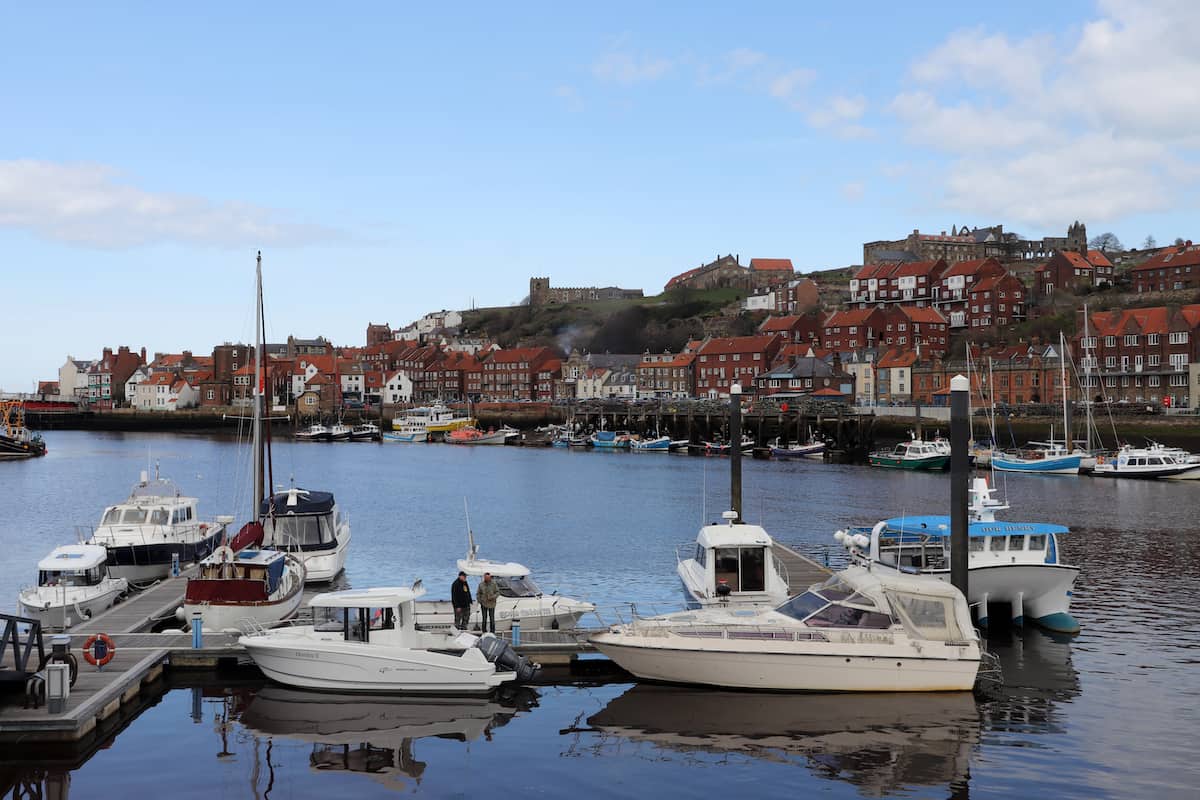 Car Parks in Whitby
Whitby is one of Yorkshire's most popular seaside resorts, on the North Yorkshire Coast, and because of this parking can be hard to find. After a lovely drive across the North Yorkshire Moors National Park, we parked in the Marina Front Car Park for around £7 for the whole day and had a nice walk past all the boats into the town all the way to Whitby Harbour. The West Cliff Car Park also looked like a great, central option in Whitby Town Centre but it was full when we visited.
199 Steps
Our first stop was Whitby Abbey which, to get to, you wander through town, along cobbled streets and then you climb 199 Steps – a tourist attraction all of its own. The steps are hard going as they're pretty steep but there is a ramp you can climb to get to the top too if that's easier.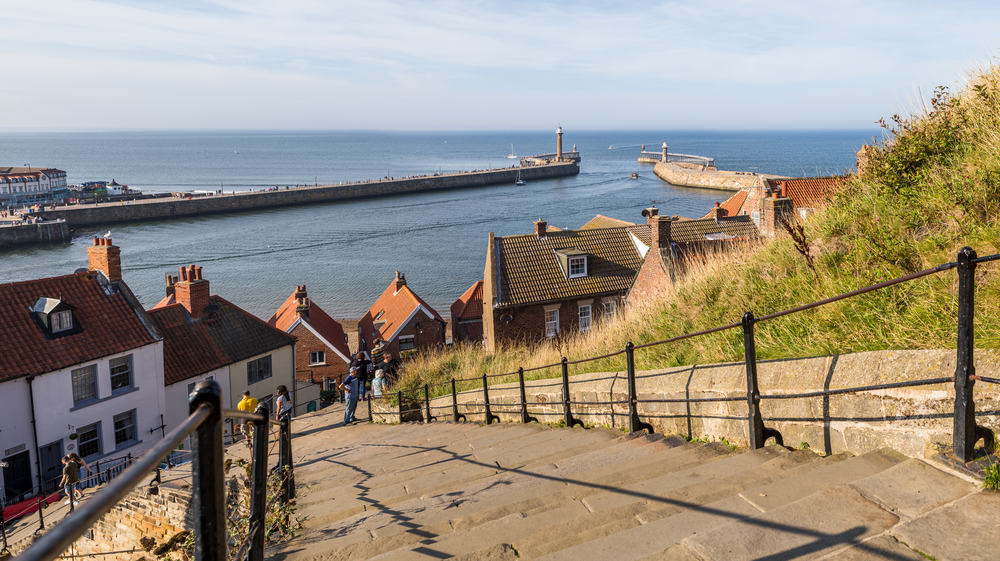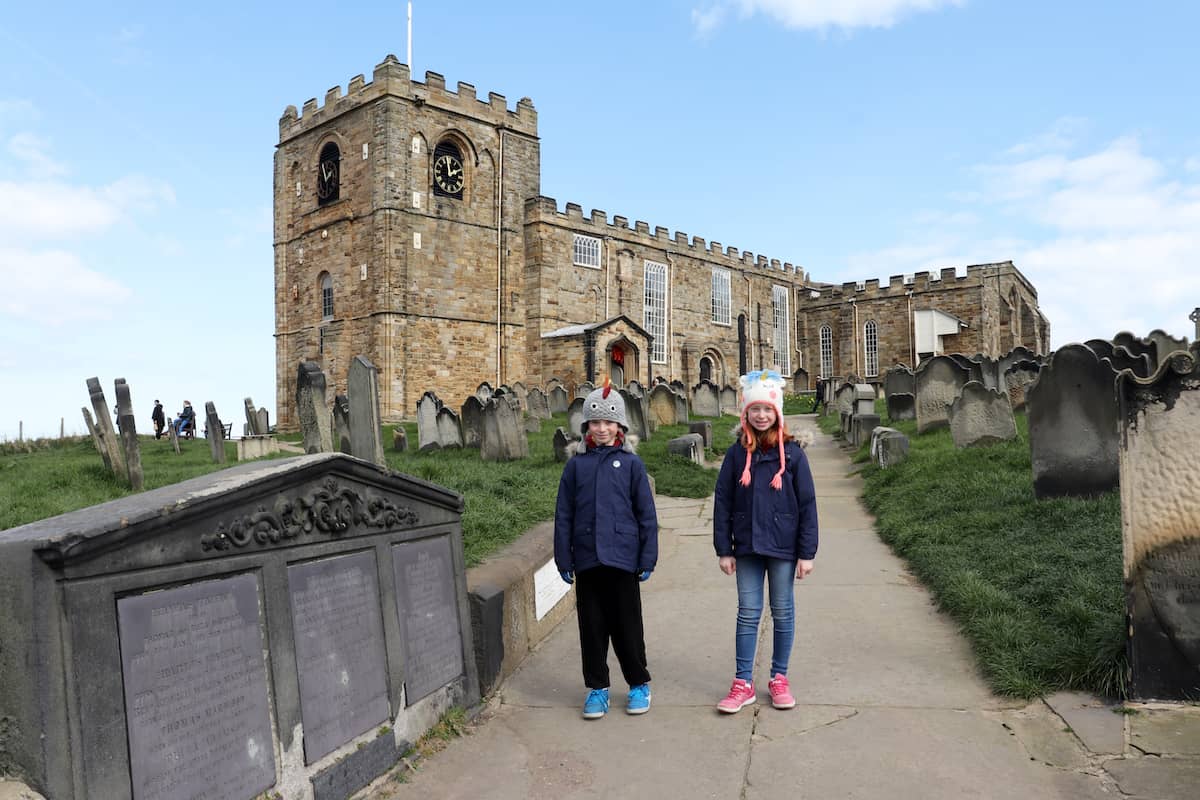 Whitby Abbey
At the top we found ourselves outside the Church of St Mary which is beautiful and just a short walk alongside it brings you to the front of Whitby Abbey. Run by the English Heritage, Whitby Abbey is a must see on any visit to the coastal town – and the inspiration for Bram Stoker's Dracula.
The Whitby Abbey ruins are vast and fantastic to walk around. You can just imagine how beautiful Whitby Abbey would have been in all its glory. There's so much land to explore and fantastic views too.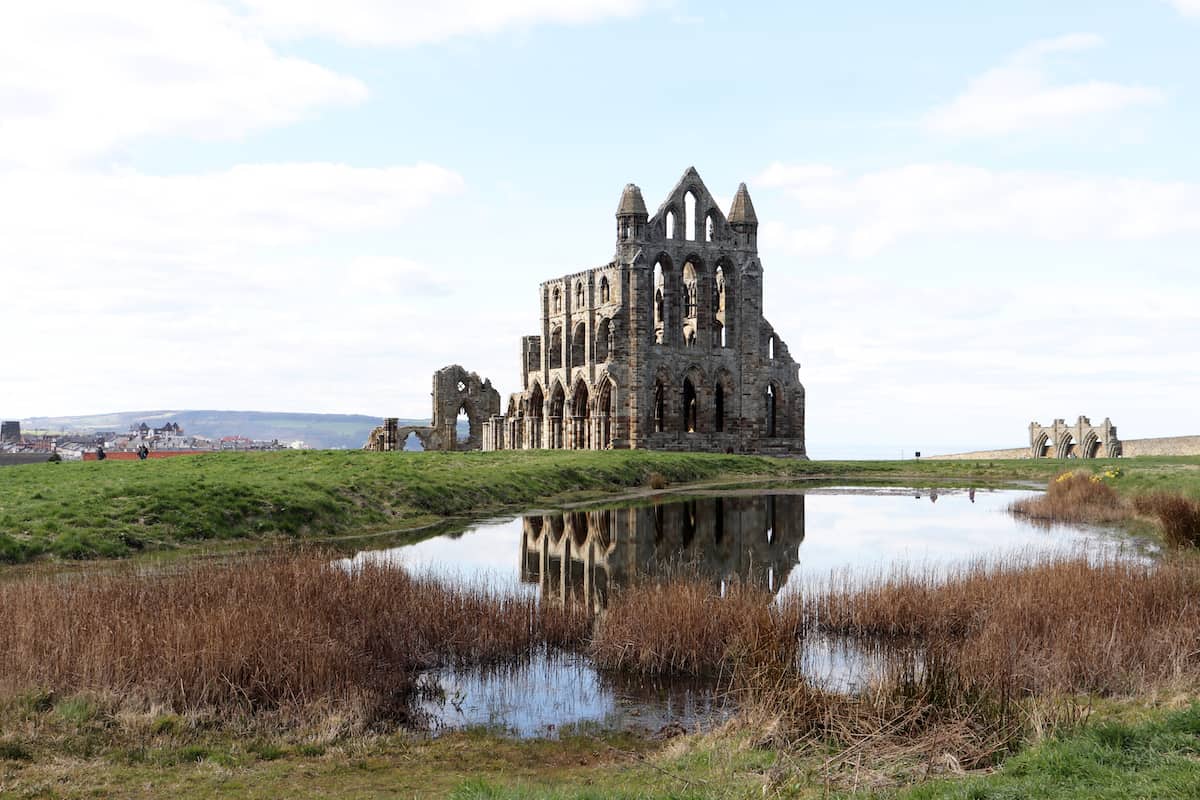 HMS Bark Endeavor
After we'd thoroughly exhausted ourselves at Whitby Abbey we wander back down the 199 Steps and back to the seafront where we had a brief but educational trip aboard the HMS Bark Endeavor – Captain James Cook's ship.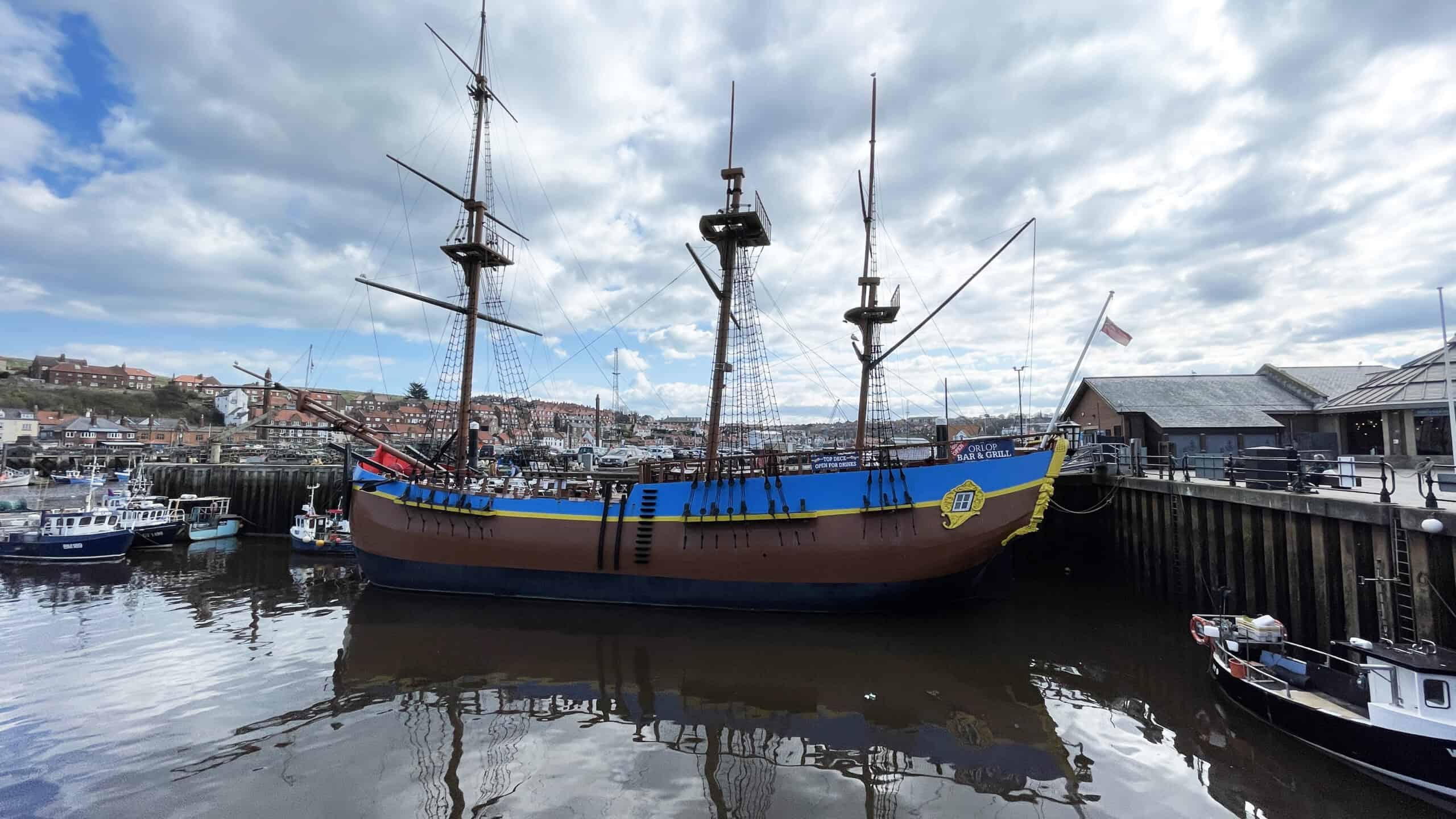 The ship is a fantastic replica of the original and it has so much to see and do on it, with lots of activities for the children like tying knots and an interactive sandpit. You can also go up on deck and pretend you're captain of your very own ship.
Our last stop of the day was a walk along the seafront, spending some pennies in the arcades and then heading to The Magpie Cafe for fish and chips. It's renowned as being one of the best in Whitby and we would have to agree – our dinner was lovely and we'd definitely go back again in the future.
We had a dry, windy but sunny day trip to Whitby and it was lovely. It's amazing what a little sea air and exploring can do. We all had such a nice day and it was a great way to kick start our holiday. Plus, there was so much more to see and do in Whitby if we'd had the time – like the Captain Cook Memorial Museum, Whitby Museum or a day tour with Whitby Whale Watching.
I have no doubt we'll be back to the seaside town at some point as I can't believe we visited Whitby and managed to not see the beach or get an ice cream! Plus, next time we'll find some things to do in the North York Moors National Park – like the North Yorkshire Moors Railway – and make time to visit the Falling Foss Tea Room – I've heard great things about it. Yorkshire is just such a beautiful park of the country.