When we went to Whitby on our trip to North Yorkshire we instantly spotted HMS Bark Endeavour in Whitby harbour. Home to The Endeavour Experience, the replica of the HMS Bark Endeavour is billed to take you on a voyage through time, experiencing life on board the ship as it embarks on it's adventures around the world.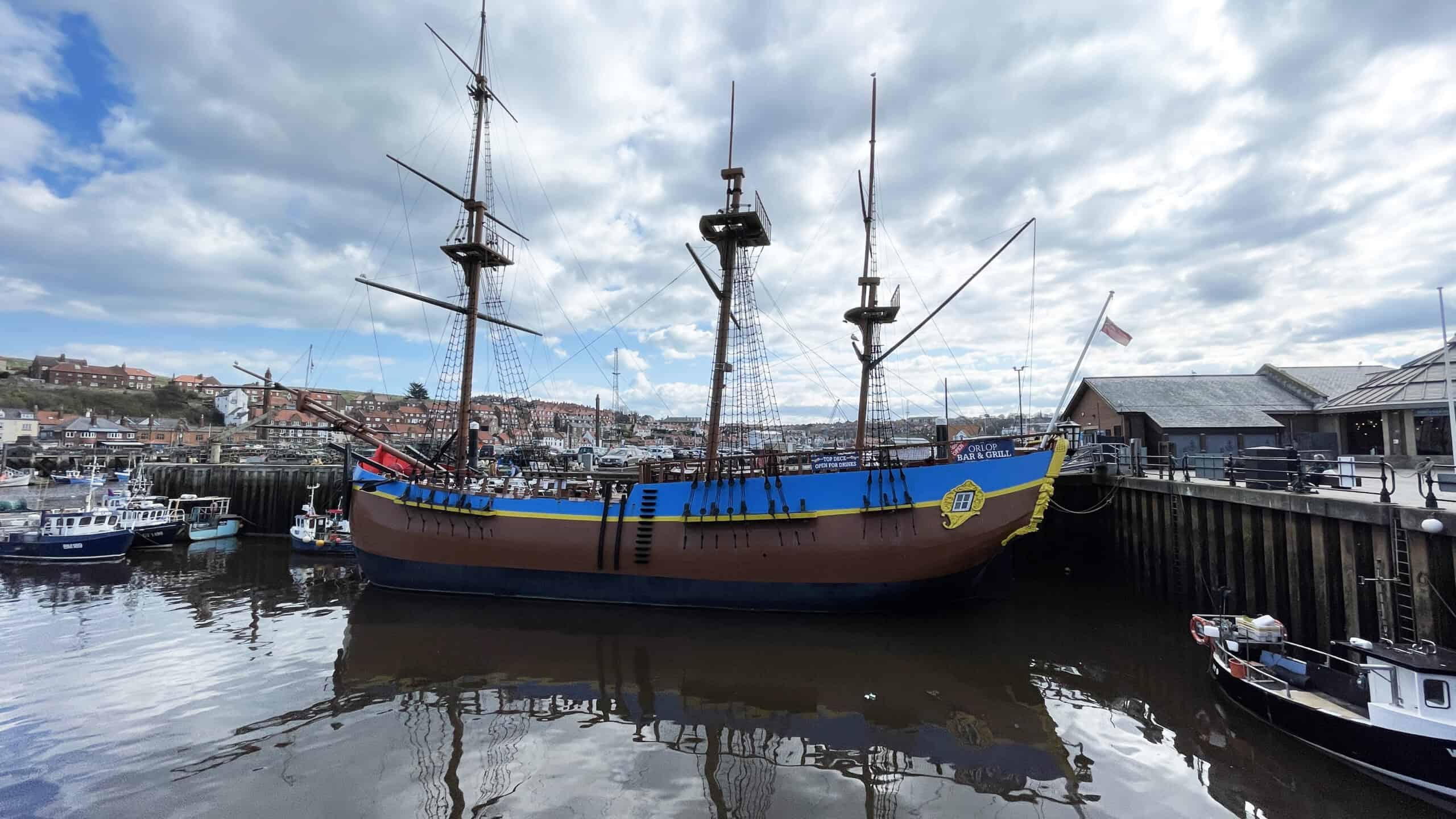 What is the HMS Bark Endeavour?
The Endeavour Experience Whitby is the only full-size replica of the Captain James Cook's ship in the Northern Hemisphere. In the Southern Hemisphere, the Australian National Maritime Museum in Sydney's Darling Harbour is home to another full size HMS Bark Endeavour replica that has actually sailed around the world.
Previously the collier Earl of Pembroke, the original Endeavour was commissioned by the Royal Navy in 1768 to embark on a voyage of scientific discovery and is most famous for recording the 1769 transit of Venus across the sun.
On a day in Whitby you can grab your skipper's hat, climb aboard and take a dive into the treasure trove of history housed in this magnificent replica ship in The Endeavour Experience. Although not a full day out, it's a great place to spend an hour or two on a day at the seaside and it's a truly immersive Captain Cook experience.
On the HMS Bark Endeavour Whitby there is so much to see and do. From the capstan and ships wheel up on the main deck, to plenty of canons, original ship toilets coined the seats of ease and a chance to learn about how the ship carried livestock and how crimes were punished at sea.
Below deck there's Captain Cook's cabin, a chance to learn about astronomy on board the HMS Endeavour and find out about the plants of Australia and New Zealand. But it's not all plain sailing – you get to hear the blood curdling screams of a crew member as the Monkhouse performs surgery and then learn traditional sea shanties. It's a real mixed bag of activities!
With so many interactive exhibits for children, they'll love a stint on the HMS Bark Endeavour. They can plot Captain Cook's journey on a magnetic map and form their very own islands and seas in an interactive Sandbox. There's also the chance to learn to tie knots – it's a great place to visit as a family.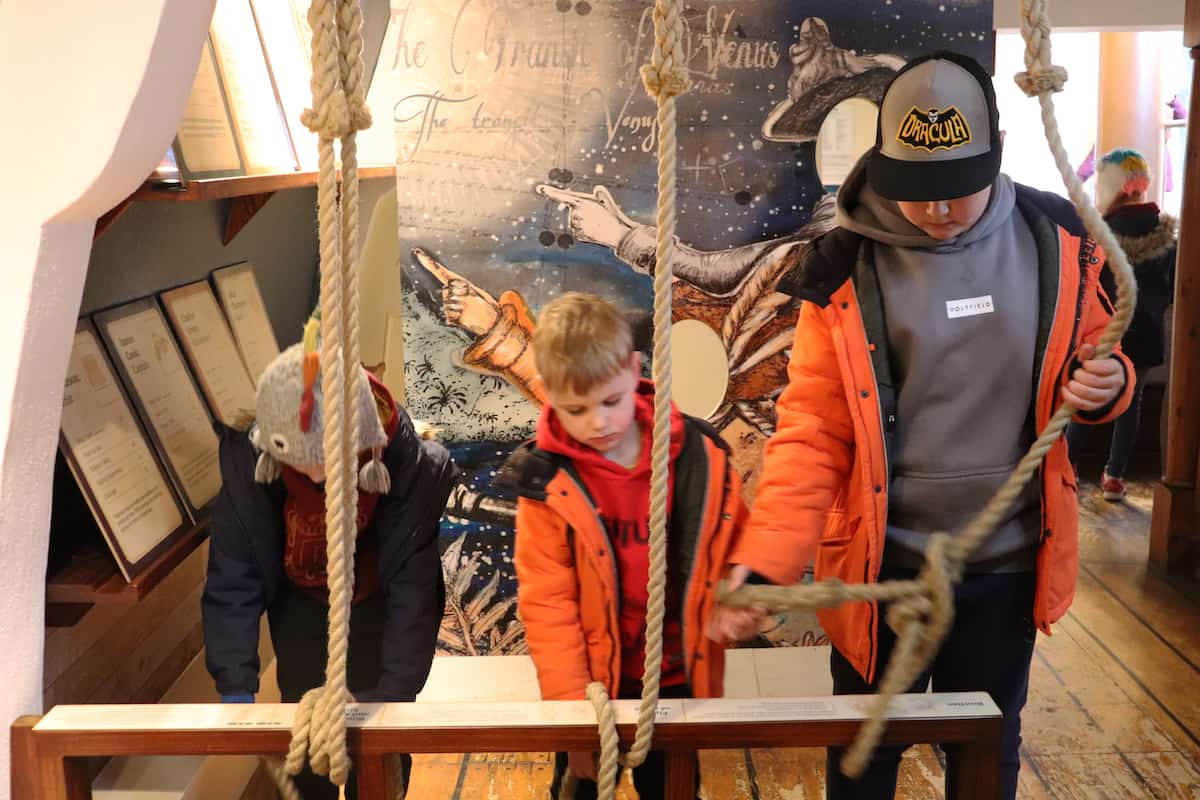 The HMS Bark Endeavor has the Orlop Deck Bar and Grill on the lower deck so you can stop for a drink or a bite to eat if you want to. The top deck gives great views of the local area and it really is a nice place to visit if you're in the area.
Check opening times and book tickets over on the HMS Bark Endeavor website and you can find out more about Captain Cook and the HMS Bark Endeavour over on the Captain Cook Society website too. For reference, the address is: Endeavour Wharf, Campion Dock, Whitby YO21 1DN