Disclosure: We were invited on this break for the purpose of this review however all opinions are my own.
When we went to Billund, Denmark, over May half term we were excited to see what the Legoland Billund Resort had to offer on a family break away. Now, you may think Legoland Billund Resort is the name for the Danish Legoland but, in fact, it encompasses so many attractions and experiences in and around Billund making it a really exciting base for a family holiday.
The Legoland Billund Resort includes fifteen different attractions that have all signed up to be part of the Be Happy Pass! The pass gives special offers, free gifts and stickers each time you visit the Legoland Billund Resort attractions. This creates something really exciting for children to work through and keep as a lovely souvenir for years to come.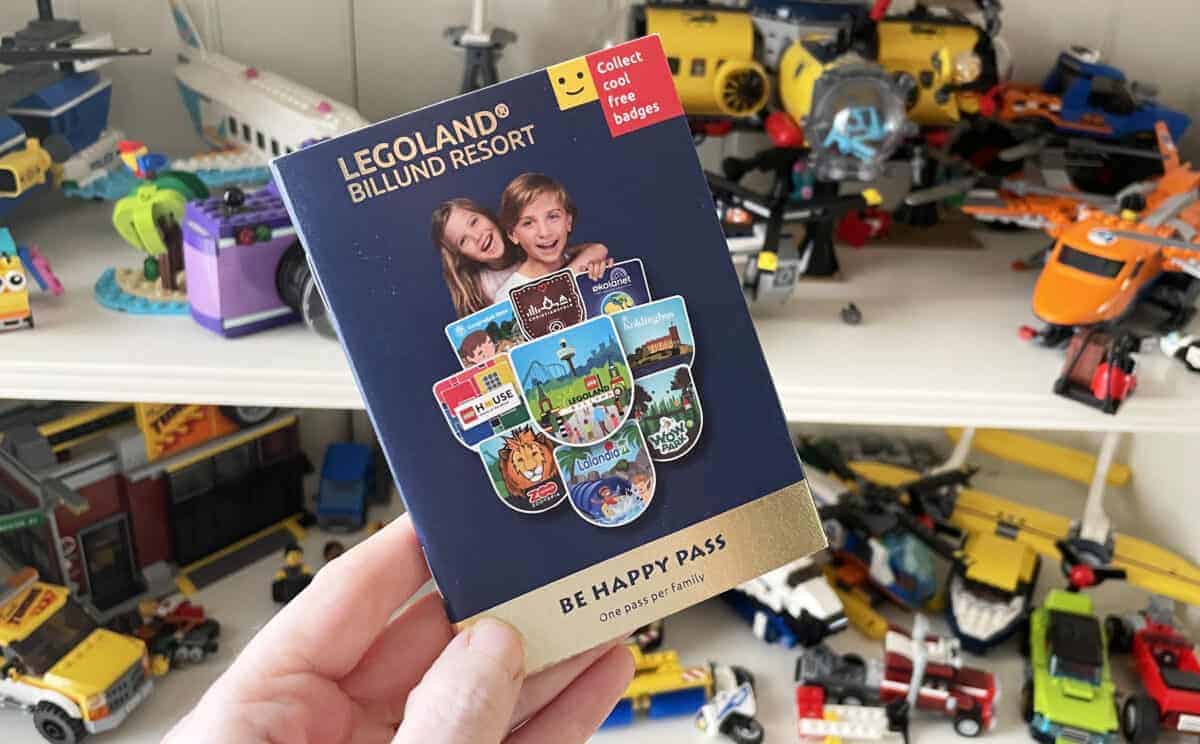 How do I get a Legoland Resort Be Happy Pass?
To get a Be Happy Pass you need to stay with one of the Legoland Billund Resort Preferred Partners. This includes so many accomodation options in Billund and the surrounding areas from Hotel Legoland and the Legoland Holiday Village to other hotels, B&Bs and apartments. You can see the full list here.
The Legoland Billund Resort attractions
Legoland
Legoland Billund is what people immediately think of when they hear Legoland Billund Resort. It's the original Legoland, the very first one, and a place that any Lego fan needs to visit – whatever their age! With so many rides, shows and Lego creations to discover it's a fantastic place to spend a day or two and our children loved it.
Legoland is also home to the Legoland Hotel, Castle Hotel and just a short walk away, the Legoland Holiday Village giving so many accomodation options for a trip to the Legoland Billund Resort.
You can read about our time at Legoland Billund here.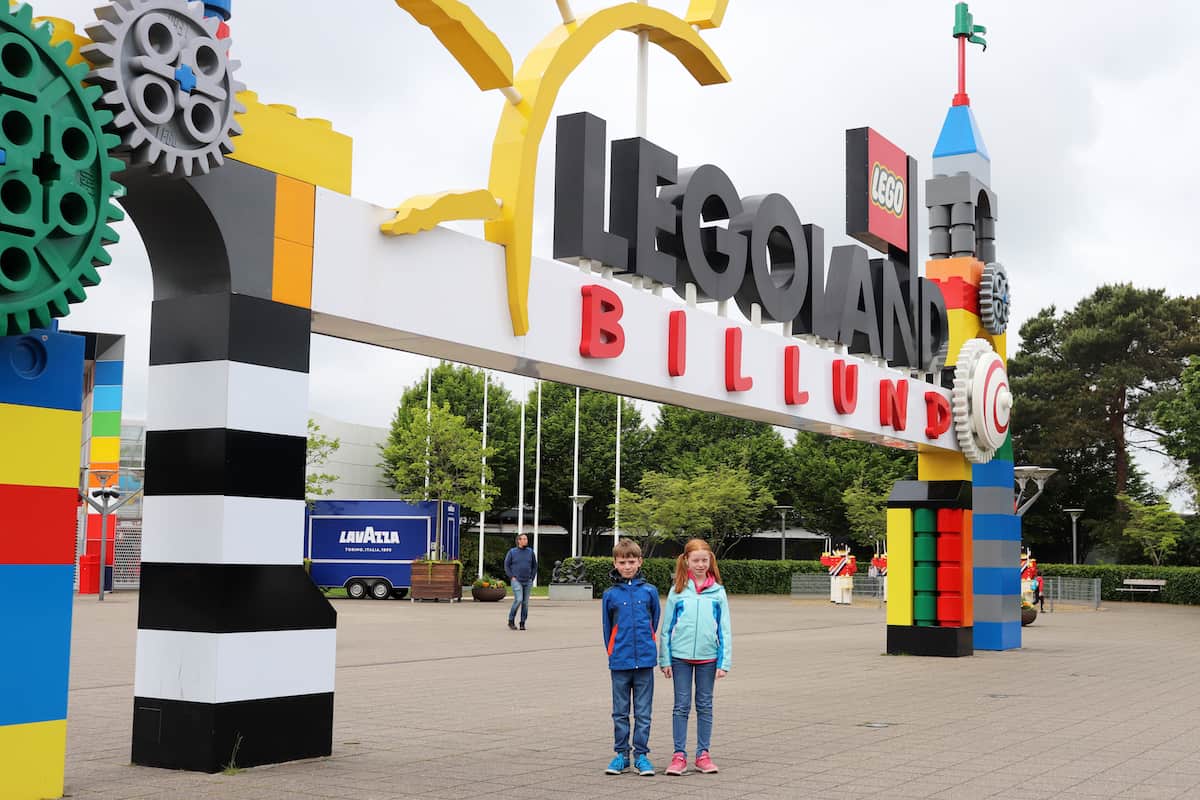 Lalandia
We briefly visited Lalandia on our trip and were blown away by the place. Billed as a world of fun under one roof, it has a swimming complex, bowling, soft play, skiing and so much more plus plenty of food and drink options. It's an entertainment hub that also has accomodation options on site and it's literally a stones throw from Legoland.
You can read a review of Lalandia here.
LEGO® House
The Lego House is another must see place for any Lego fan. Four different zones of Lego fun, creativing and inspiration, it's a brightly coloured world of enjoyment for all ages. Plus, there are places to eat, many play areas and a huge Lego shop too.
You can read about our trip to the Lego House here.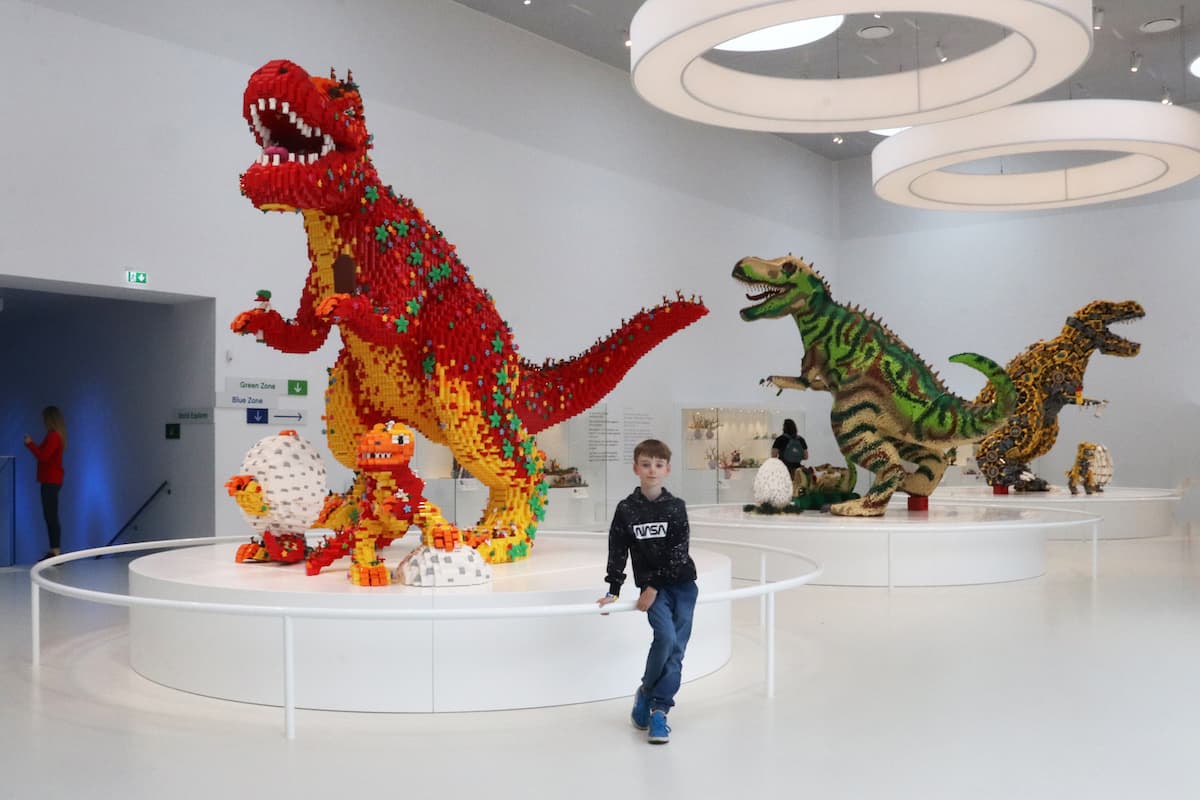 WOW PARK Billund
Just a couple of kilometres from Legoland, WOW Park is a fantastic day out for the whole family. A forest playground, it covers a vast area and has so many climbing structures, slides, trampolines, zip lines and some of the biggest swings we have ever experienced. It's so much more than a forest play area. It's incredible!
You can read about our time at WOW Park here.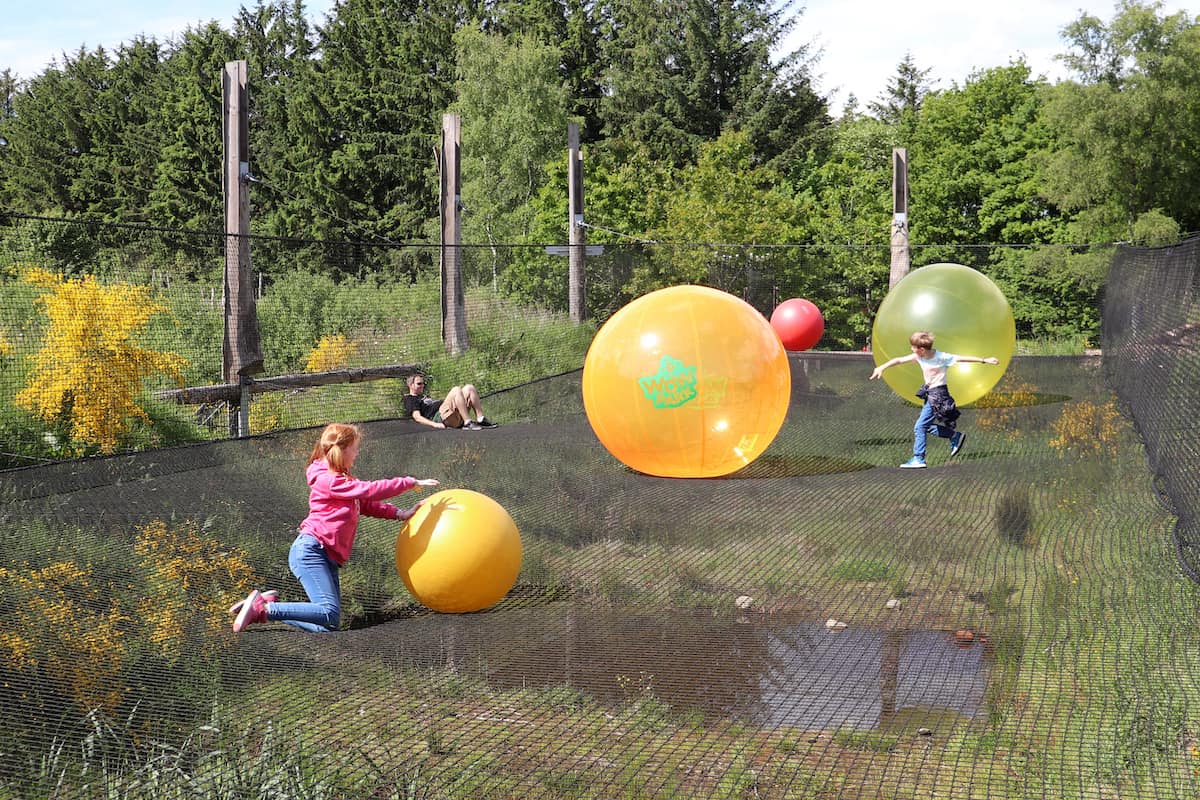 Givskud Zoo
A day at the zoo that you won't forget. See gorillas, spectacled bears, giraffes and many more animals. You can go in the lemur, Barbary macaque and goat enclosures and even go on a safari in your own car, and get up close to the lions. Plus, there are even life-size dinosaurs!
Koldinghus
The old royal castle of Koldinghus is over 750 years old and once guarded the border to the south. It's a place of intrigue where you can solve puzzles and follow in the footsteps of the royals. Plus, you get a gift at the end for solving all the puzzles.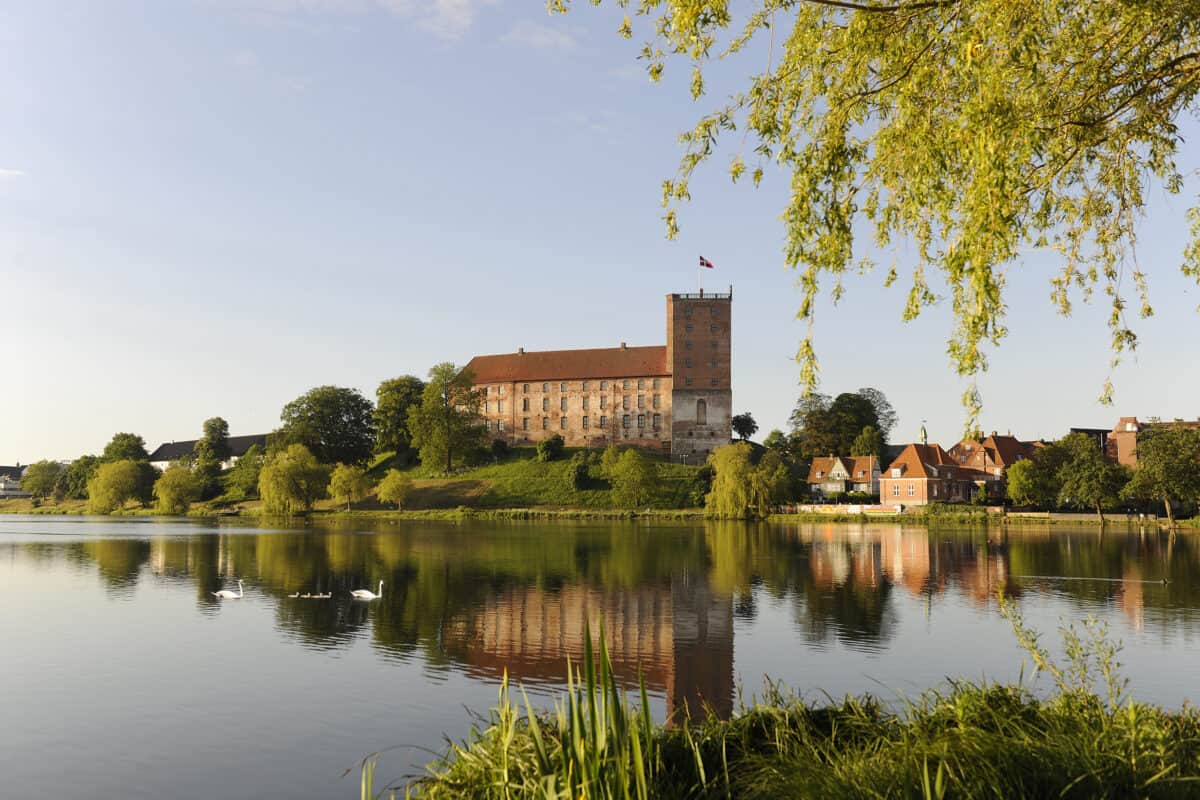 Knowledge and exhibition centre Økolariet
At the Økolariet science centre you can go on a superhero mission and save the planet. Solve mysterious riddles, find hidden drawings and fight your way through a sewer full of rats! With your Be Happy Pass you get a backpack with fun things to complete your quest.
Geographical Garden
The Geographical Garden is a haven for children with caves, a bamboo forest and a petting zoo. Adults can enjoy the beautiful gardens while the children play. There are challenges to complete and you can earn a lovely garden set to take home with you.
Kongernes Jelling
Kongernes Jelling is home of the Viking kings. You can explore the vast area where the Viking kings built magnificent monuments and children can make their own family tree, decorate a rune stone and discover king Harald's secrets. Show your passport and get Harald's Secret Writings.
Trapholt – Museum of Modern Art and Design
Visit Trapholt to experience the world of modern art and design. It's a creative day for the whole family where children can complete a creative challenge, create their own virtual exhibition by following the art and design route and get a free poster to colour in.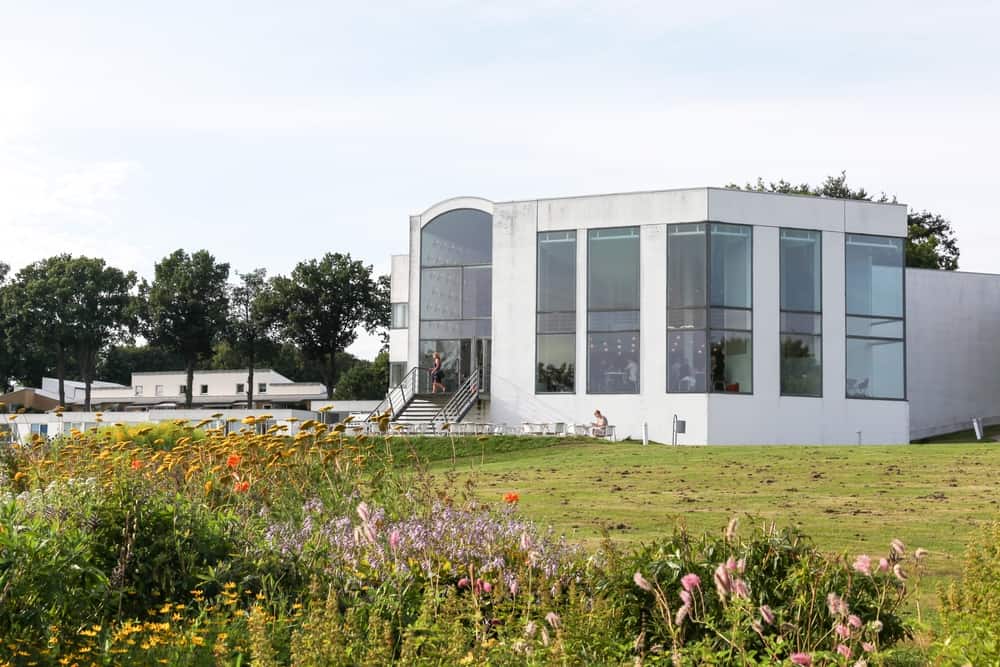 Gorilla Park Vejle
This treetop adventure park has seven different obstacle courses to complete with varying heights and difficulty so the whole family can take part. Show your passport to get a wild badge and free T-shirt for children under 12.
Mark, Karensminde Agricultural Museum
Here you can learn how to take care of horses, pigs, cows, sheep, goats and chickens plus, get your very own pet-care license! Free with the Be Happy Pass. It's a place to get up close to not just animals but cultural and local history. An educational day out for anyone who loves animals.
Nicolai for children
This is a real fun house where you can climb ropes, build pillow towers, dress up, paint and much more. Build things with wood, create your own objects in workshops and explore the sensory space. Plus, if you show your Be Happy Pass you can get a free plasticine set.
Skærup Zoo
At Skærup Zoo you can get up close to cheeky monkeys, fascinating predators and cute baby animals. You can play in the playground, pet the cute goats and enjoy lunch in natural surroundings. Plus, there are pony rides during school holidays, weekends and public holidays that are free for everyone with a Be Happy Pass.
Christiansfeld UNESCO Site
Christiansfeld is designated the World Heritage with straight rectangular streets and the large church placed in the centre of the city making it a unique place to visit. Besides being the only city in Denmark with this character, Christiansfeld is the best-preserved city of similar cities in the world.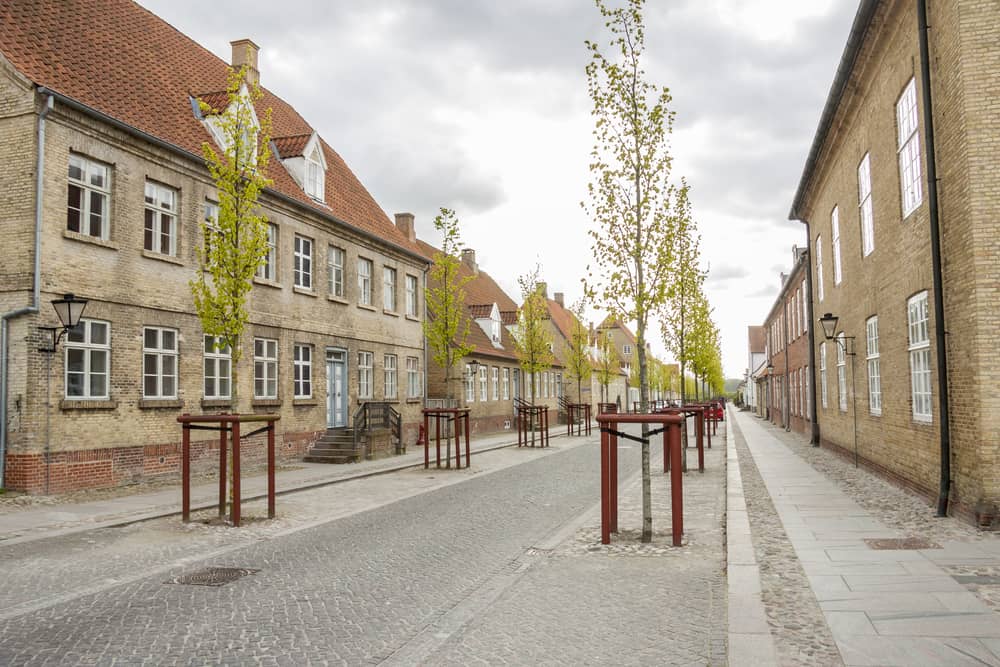 Although those are all the places on the Be Happy Pass, we also loved exploring the Billund Sculpture Park, a really lovely walk that connects Lalandia and Legoland to the centre of Billund. It's a really lovely walk if you're venturing to the Lego House.
We ticked off just a few of the Legoland Billund Resort attractions and would love to throw our net wider on our next visit and experience more of the local area. If you're planning a trip to Billund any time soon, make sure you sign up for a free Be Happy Pass and tick some of these places off your list too.
You can see a little of what we got up to on our recent trip to Billund here: