Disclosure: We were invited on this break for the purpose of this review however all opinions are my own.
We spent May half term in Billund and wish we could have spent longer there. It's such a fantastic place and a great option as a city break alternative for families with young children. There's so much to do in and around Billund so i thought I'd put together a little guide for travelling to Billund with kids.
How to get to Billund
We flew direct from London Stansted to Billund airport and there are airports across the UK that fly directly into Billund. but you can also fly to Copenhagen and get a train or drive to Billund but this does take 2.5-3 hours.
Legoland is only a mile from Billund airport with plenty of buses going straight to Legoland and with a very low cost too. You can also drive from the airport if you hire a car, get a taxi or even walk if you wanted.
How to travel around Billund
Everything in Billund is really close together so you can easily walk between places. We got a taxi on one of our days out and the hotel was more than happy to organise a taxi for us. You can also hire a car although there may be car parking charges at your accomodation. There are also a lot of buses that serve the local area.
Things to do in Billund with Kids
Billund is a fantastic place to visit with children and here is everything available to make the most of in and around Billund:
Legoland
Legoland Billund is what people immediately think of when they hear Legoland Billund Resort. It's the original Legoland, the very first one, and a place that any Lego fan needs to visit – whatever their age! With so many rides, shows and Lego creations to discover it's a fantastic place to spend a day or two and our children loved it.
You can read about our time at Legoland Billund here.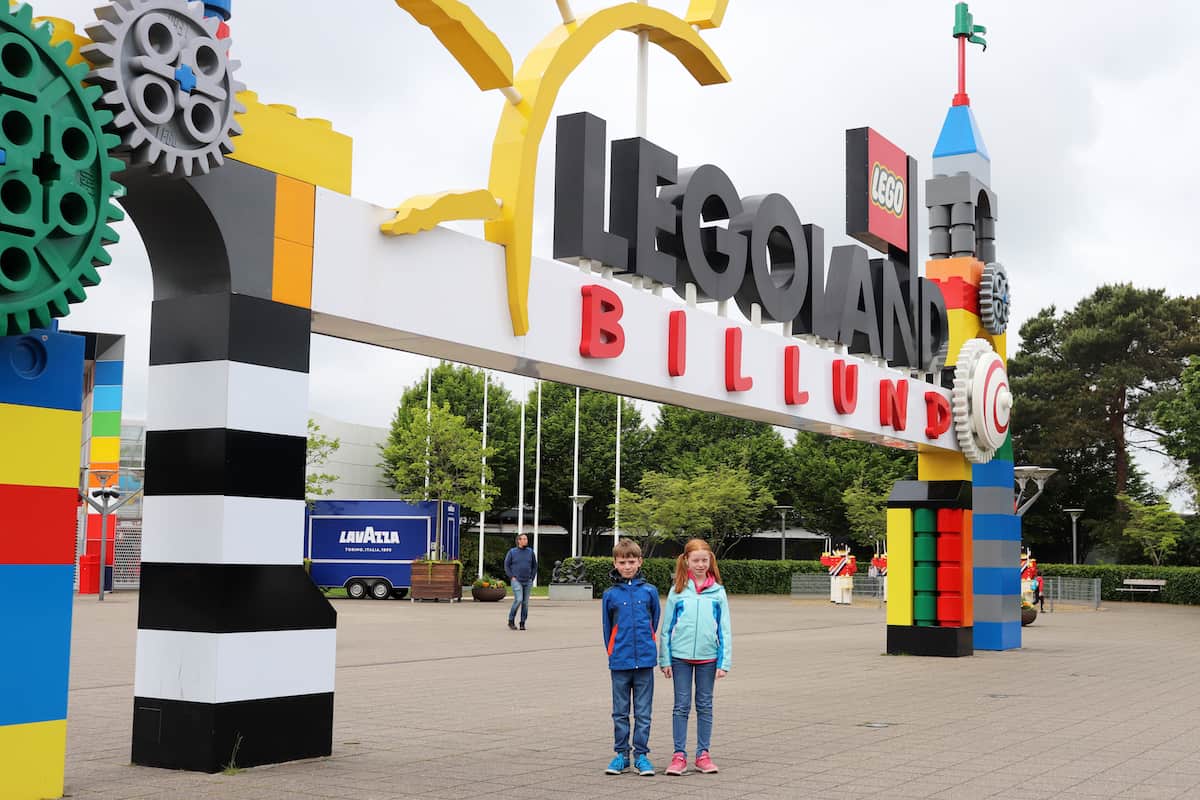 Lalandia
Lalandia is billed as a world of fun under one roof. It has a swimming complex, bowling, soft play, skiing and so much more plus plenty of food and drink options. It's an entertainment hub that also has accomodation options on site and it's literally a stones throw from Legoland.
LEGO® House
The Lego House is another must see place for any Lego fan in Billund. There are four different zones of Lego fun, creativing and inspiration, it's a brightly coloured world of enjoyment for all ages. Plus, there are places to eat, many play areas and a huge Lego shop too.
You can read about our trip to the Lego House here.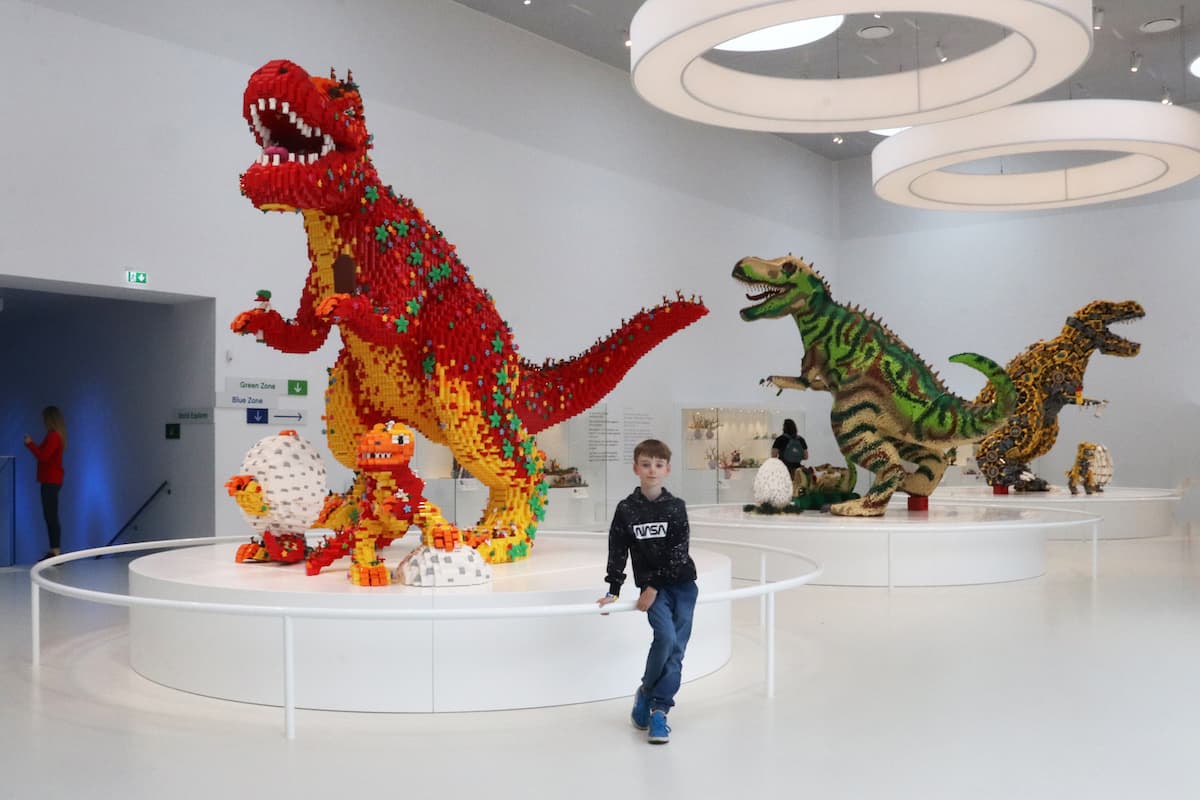 Sculpture Park
On our way to the Lego House we stumbled upon the Billund Sculpture Park. This is a fantastic walk from Legoland and Lalandia straight to the centre of Billund, taking in so many amazing sculptures and works of art along the way. A completely free attraction and one not to miss.
You can read about our trip through the Billund Sculpture Park here.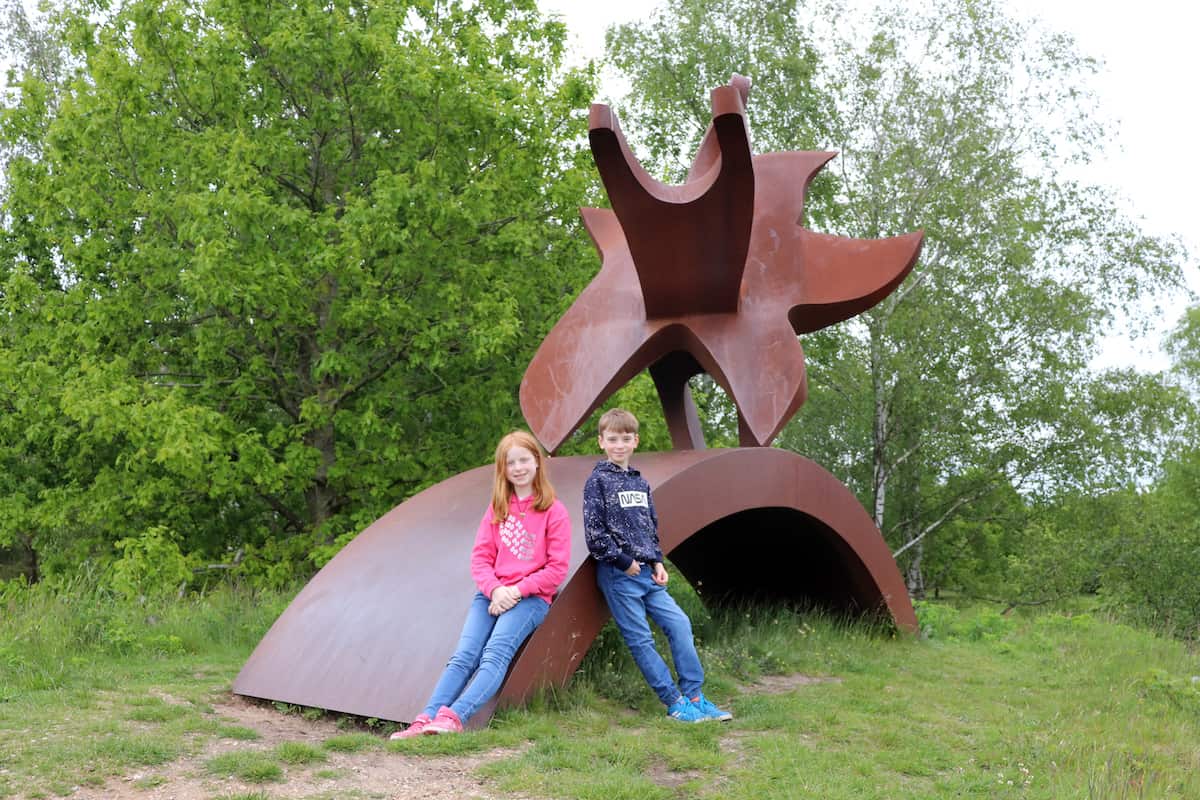 WOW PARK Billund
Just a couple of kilometres from Legoland, WOW Park is a fantastic day out for the whole family. It's an incredible forest playground that covers a vast area and has so many climbing structures, slides, trampolines, zip lines and some of the biggest swings we have ever experienced. It's so much more than a forest play area. It's incredible!
You can read about our time at WOW Park here.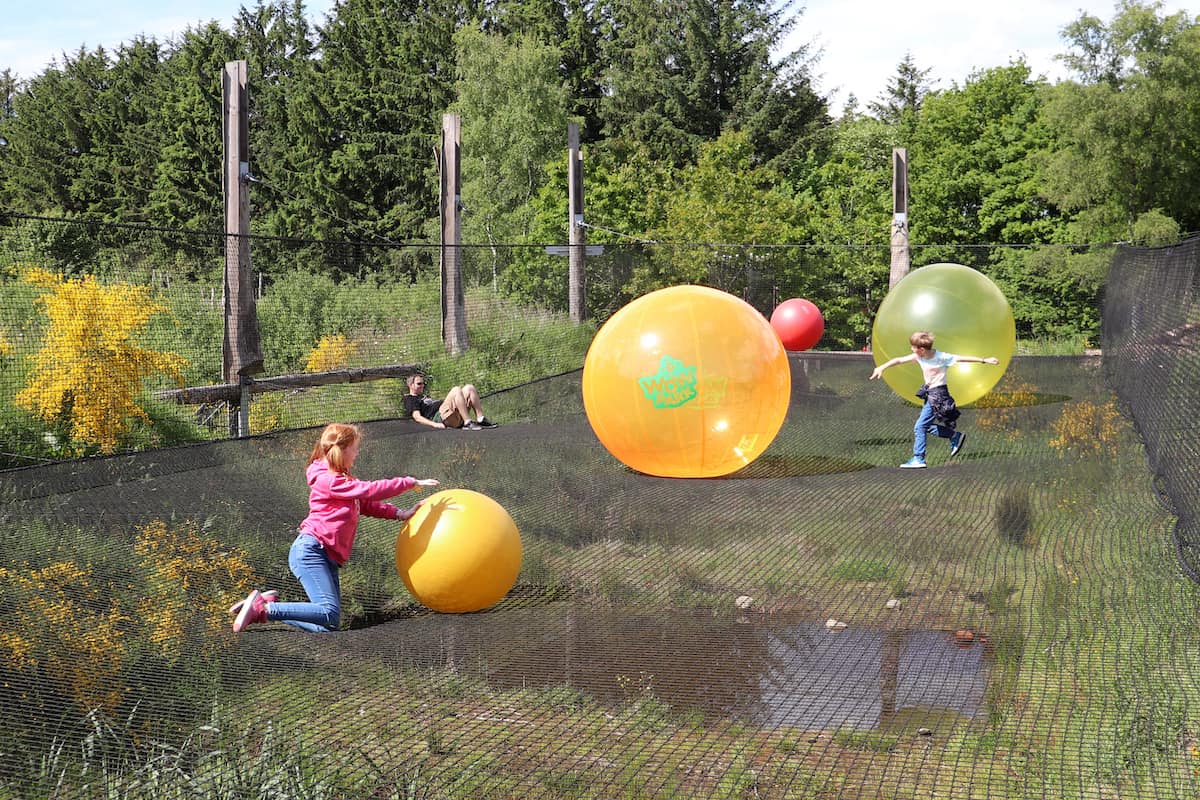 Teddy Bear Museum
The Teddy Bear Art Museum is situated in the LEGO family's former private home in the center of Billund. It's an architectural gem, built in 1959, which is now home to over 1,200 teddy bears. It showcases the history of teddy bears, introduces famous teddies and has so many different exhibitions to enjoy too – as well as the Teddy Bear cafe for refreshments.
Billund Minigolf
Situated between Lalandia and the Legoland Holiday Village is Billund Mini Golf that the whole family can enjoy together. Run by Billund Y's Men's Club. Every year profits from the mini golf course go to local and international youth work. The 18 hole course costs 30 DKK for children and 40 DKK for adults.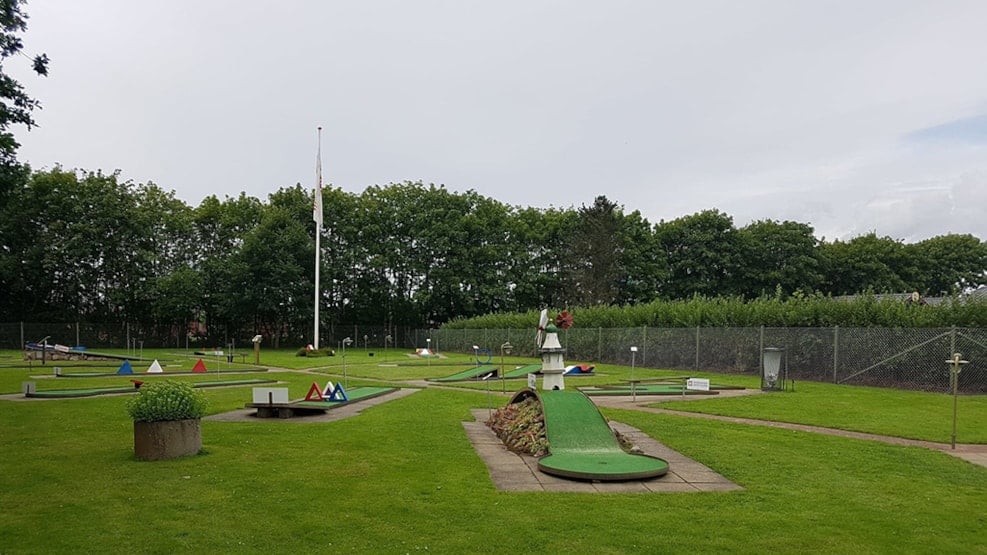 Givskud Zoo
Just 20km from Billund, Givskud Zoo would make a fantastic day out. There are gorillas, spectacled bears, giraffes and so many more animals and you can go in the lemur, Barbary macaque and goat enclosures. There's even the opportunity to go on a safari in your own car, and get up close to the lions!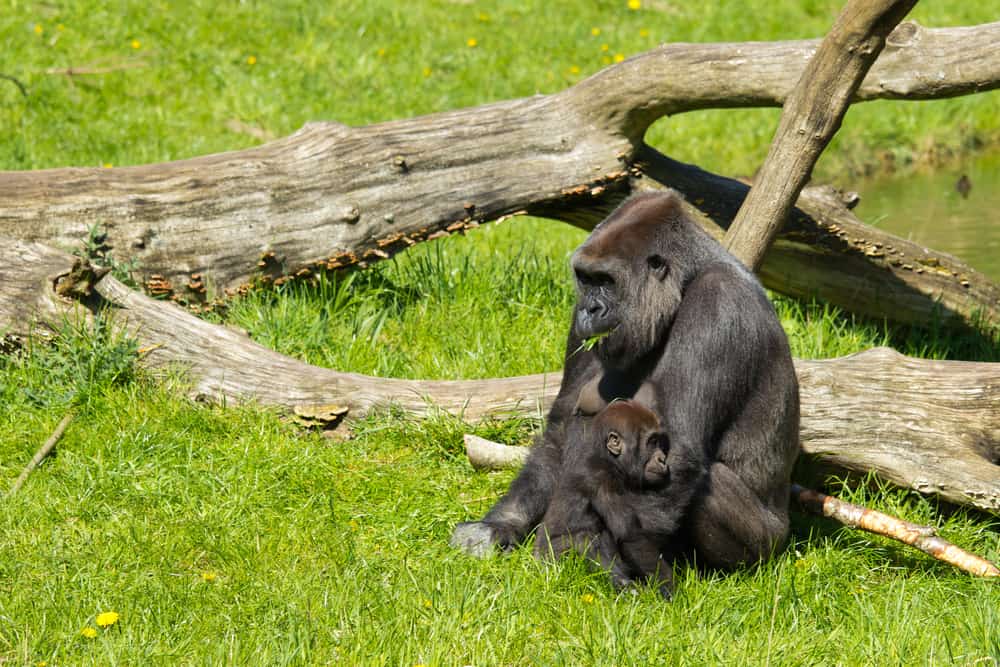 Kongernes Jelling
Another day out, 25km from Billund, is Kongernes Jelling, home of the Viking kings. You can explore the vast area where the Viking kings built magnificent monuments and children can make their own family tree, decorate a rune stone and discover king Harald's secrets. Show your passport and get Harald's Secret Writings.
If you're travelling to Billund, make sure you check out the Legoland Billund Resort Be Happy Pass. It features so many attractions in Billund but also slightly further away giving you even more options to expand your trip a little.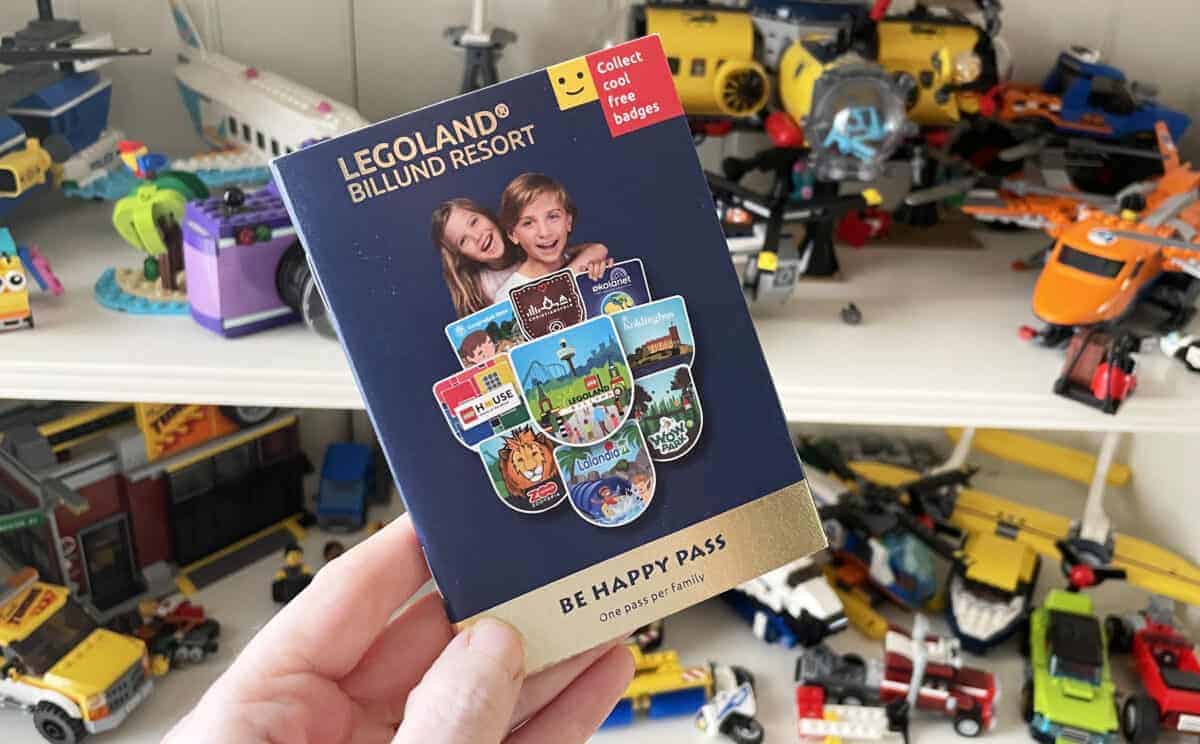 Where to eat in Billund
There are so many places to eat in Billund and if you're visiting Legoland or the Lego House, both have restaurants, cafes or food courts that you can make the most of.
Lalandia also has many different restaurants to suit all budgets and tastes with fast food or more formal restaurants for a more substantial meal.
There are coffee shops and places to buy snacks and sweet treats everywhere plus there's a really good supermarket in the heart of Billund too. Also in Billund, as you'd expect, there are plenty of restaurants and we had a really nice, great value meal at Mamas Pizza right next to the Lego House. They don't just sell pizza but burgers, steaks, nachos – it's a really varied menu.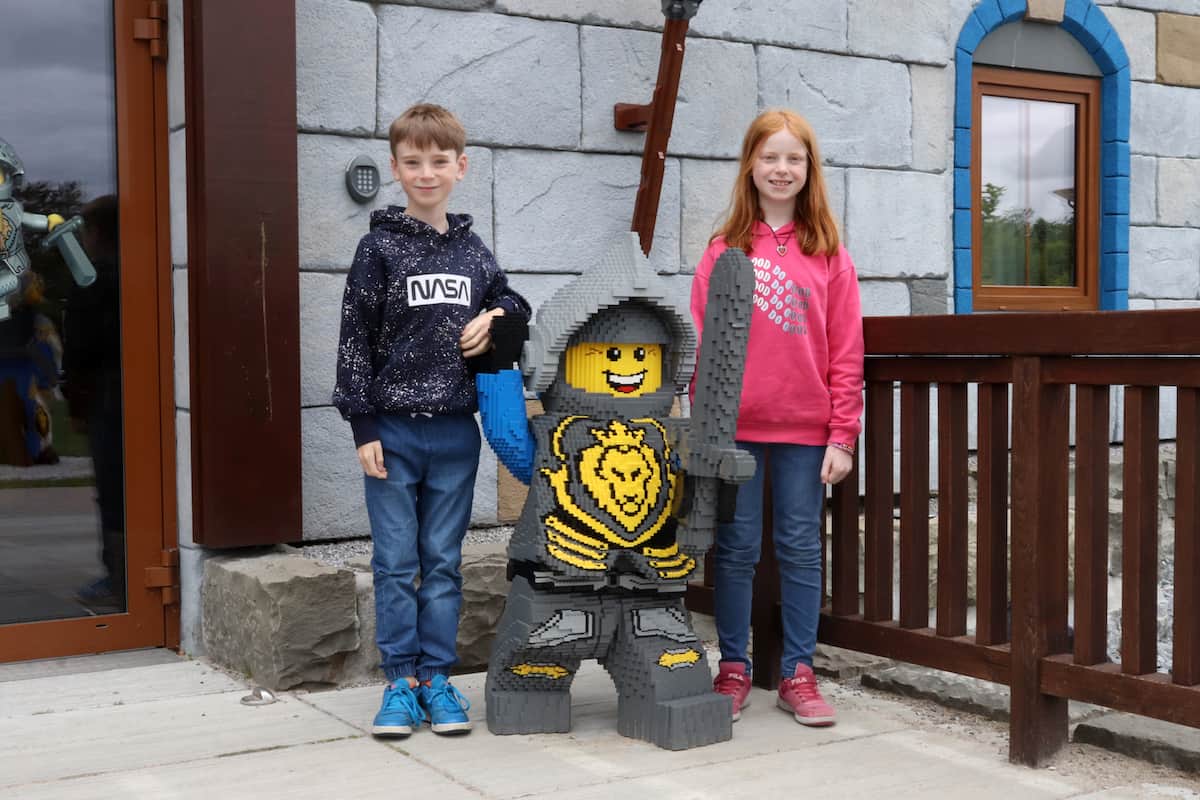 Where to stay in Billund
If you're travelling to visit Legoland then you could stay at the Legoland Hotel, Castle Hotel or the Legoland Holiday Village which is just a short walk away with many different accomodation options on site.
Lalandia also has many accomodation options on site and if you stay there you get free entry to the swimming complex and soft play centre.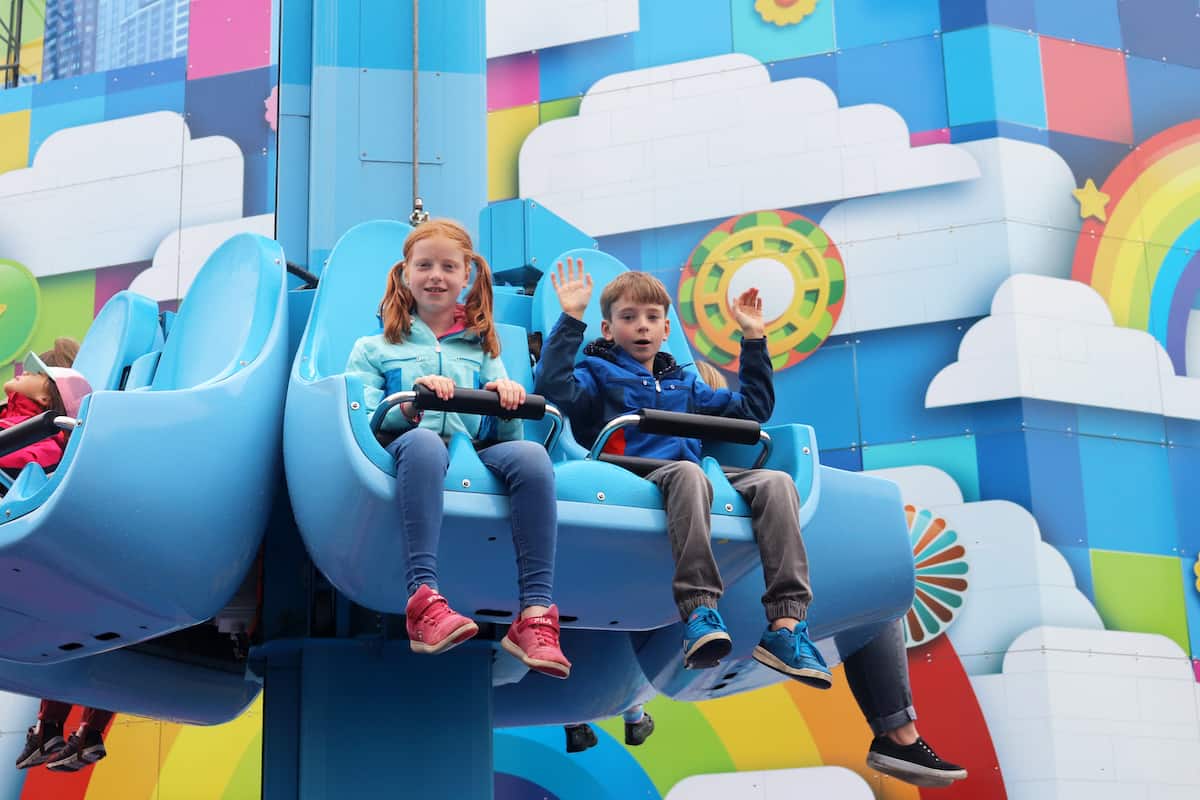 The best time to visit Billund
When travelling from the UK, the best time to visit Billund would be during the Legoland Billund season, when the theme park is open but also outside of Danish school holidays. We travelled in May half term and found the area really quiet as it was Danish term time. Most of August is also term time in Denmark.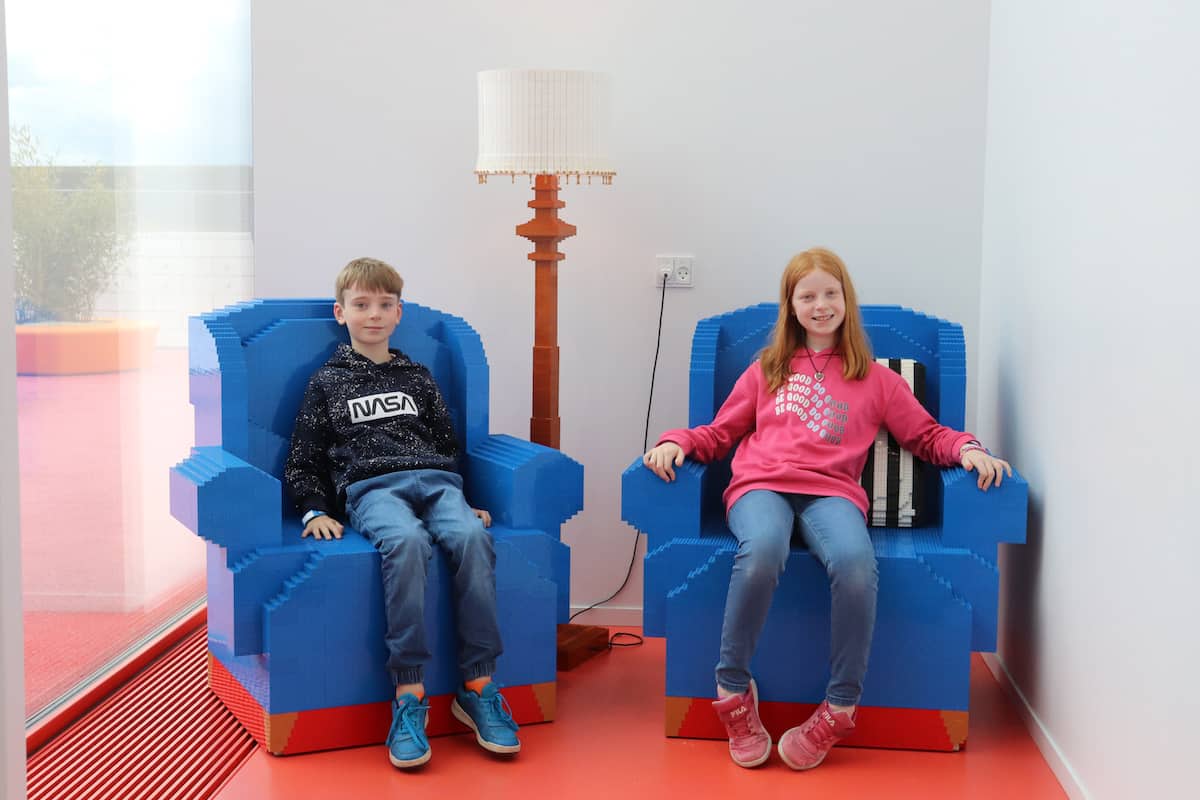 Visiting big attractions will also be quieter on a weekday, like at home in the UK, people work or go to school and so weekends will always be that much busier. I hope this post has helped with your future Billund trip planning and if I can help with anything else, if you have any unanswered questions, please do get in touch and let me know.
You can see a little of what we got up to on our recent trip to Billund here: