In our quest to spend some time away from the theme parks when we were in Orlando, we ventured out one morning to downtown Orlando. We started our day at the historic Lake Eola Park where there was a farmer's market in full swing and we were able to park easily right next to the park.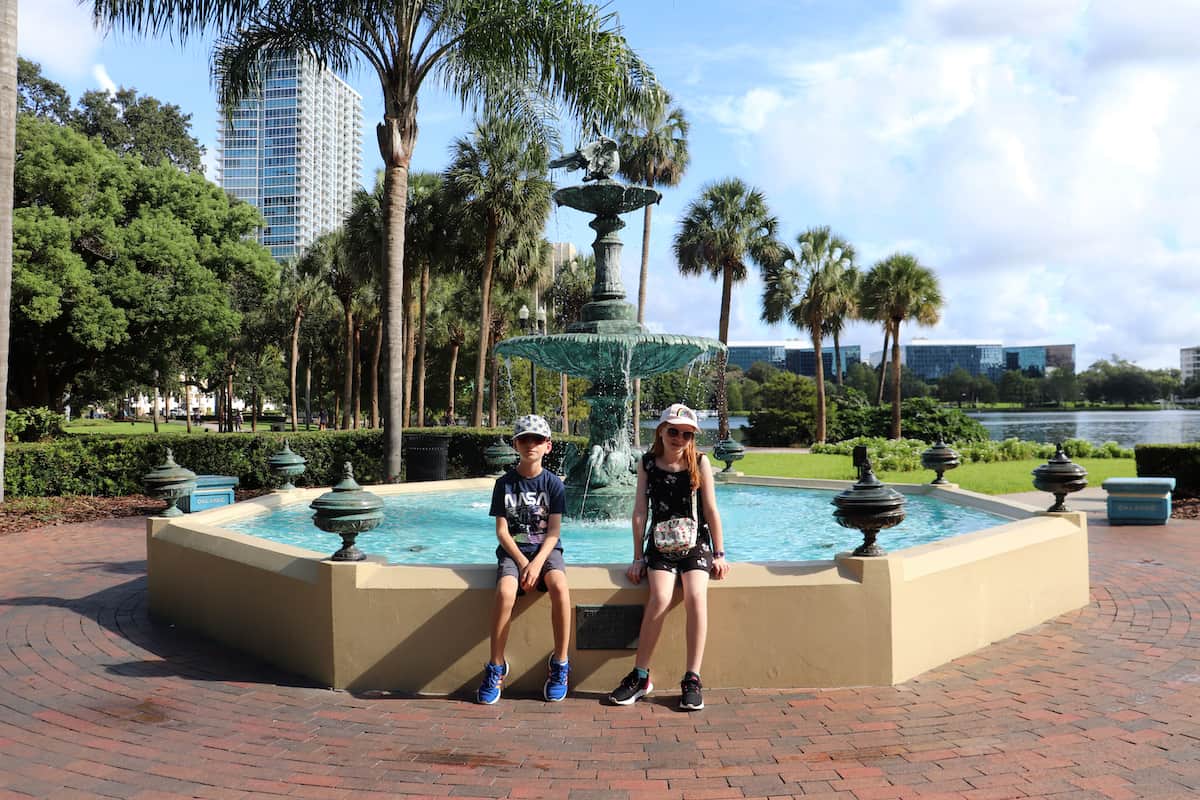 What is Lake Eola Park?
Lake Eola Park is a lovely square park in the heart of Downtown Orlando. It has a sidewalk that circles the lake, perfect for dog walking, running or jogging. Plus, it's a haven for wildlife with so many birds living in the park. It's also full of mature trees, beautiful flower beds and has a fantastic view of Orlando's skyline too.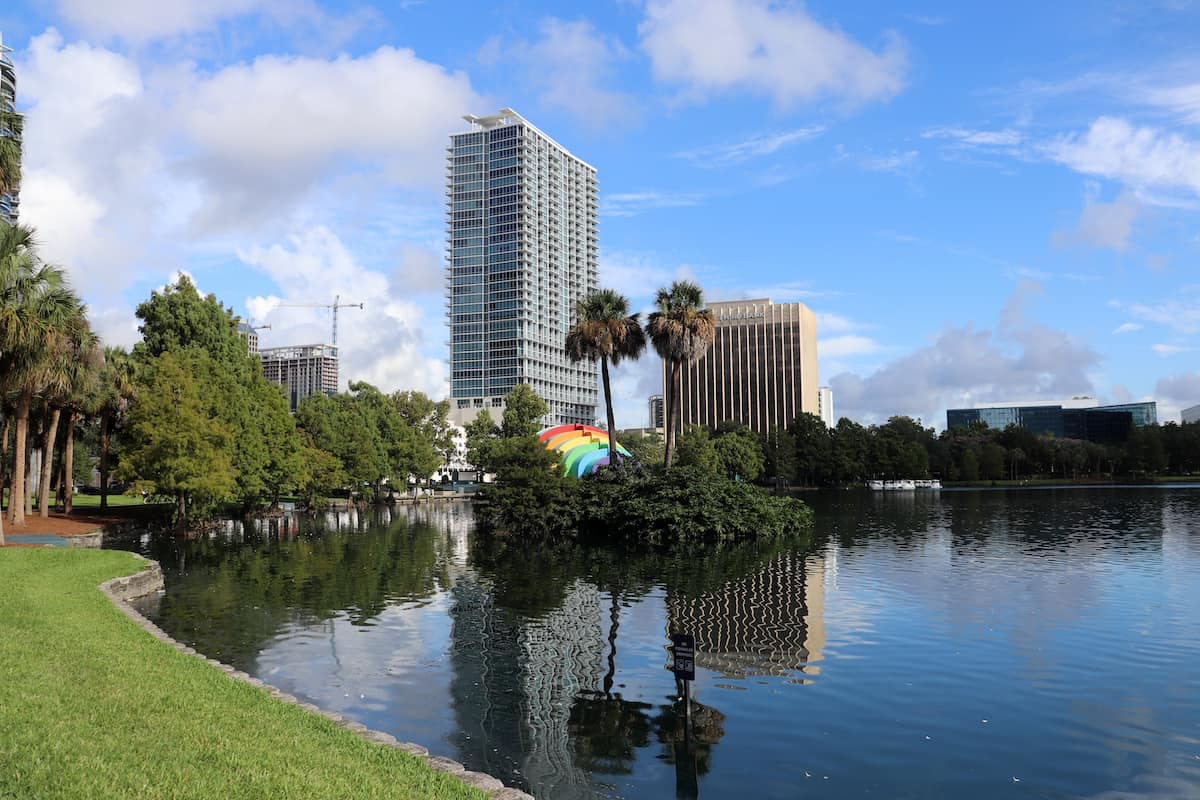 Lake Eola Park is also home to the Walt Disney Amphitheater which is a beautiful rainbow stage structure and open air seating, perfect for seeing a concert, movie or play. It's such a beautiful space, with the lake in the background.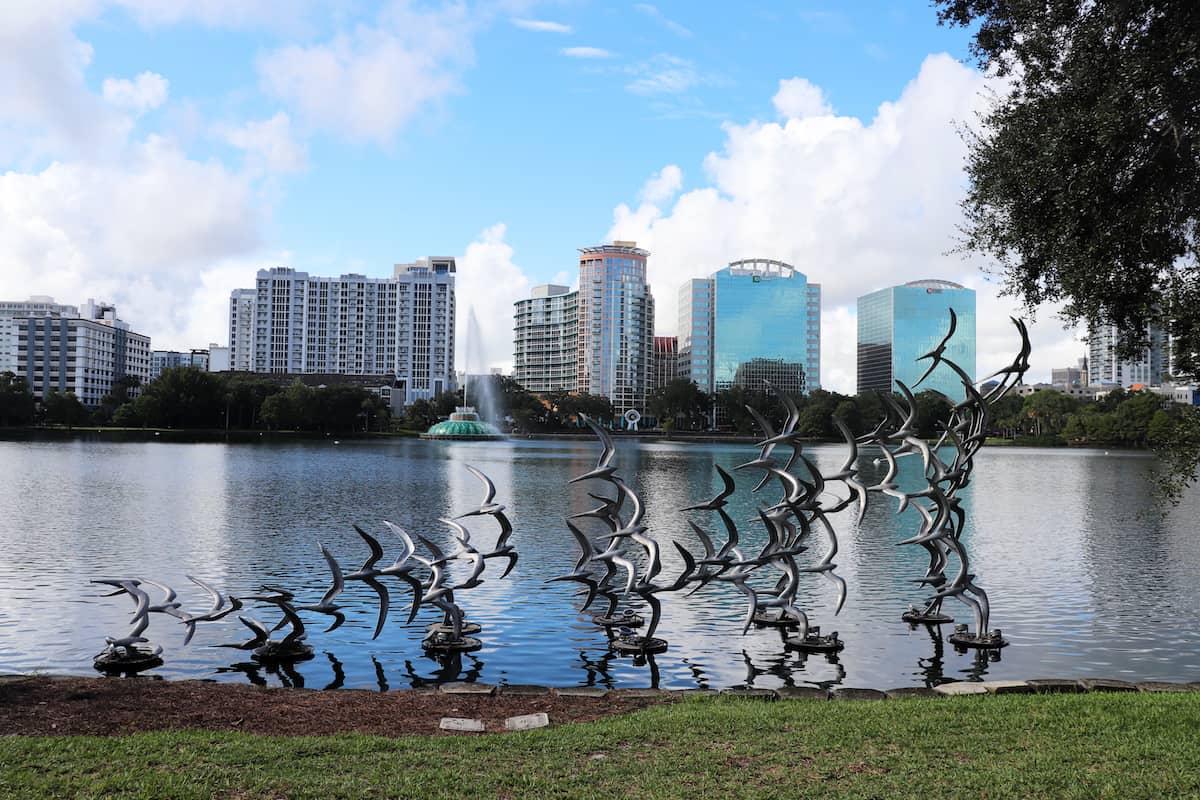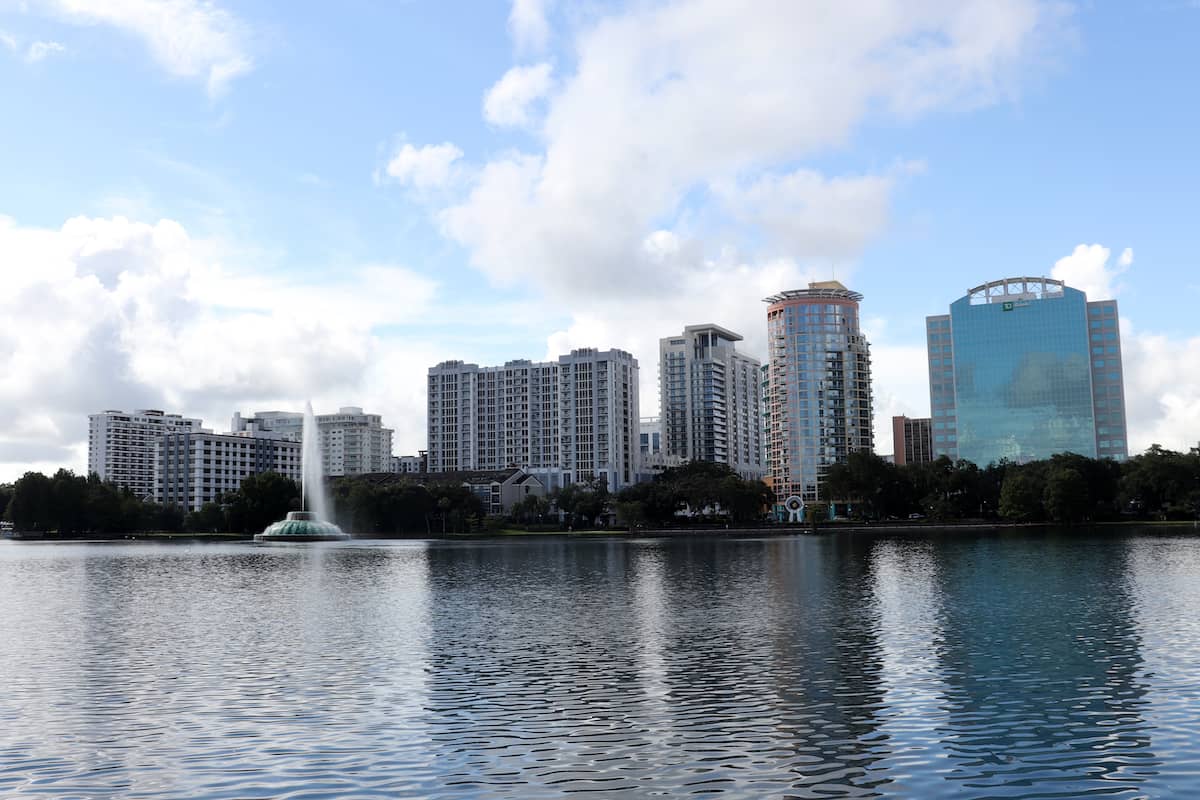 Lake Eola Swan Boats
Our main reason for going to Lake Eola was to rent one of the swan shaped paddle boats. We love a pedalo and I had seen so many photos of people enjoying the swan boats on the lake, with the fountain in the centre and the amazing skyline creating a fantastic backdrop. It's something I wanted us to experience for ourselves.
We randomly bought our swan boat tickets through Groupon but the standard cost is only $15 for a 30 minute rental. Children are given life jackets and adults can have them too if they want. Each boat seats up to five people and you can even take your dog on board if you want to.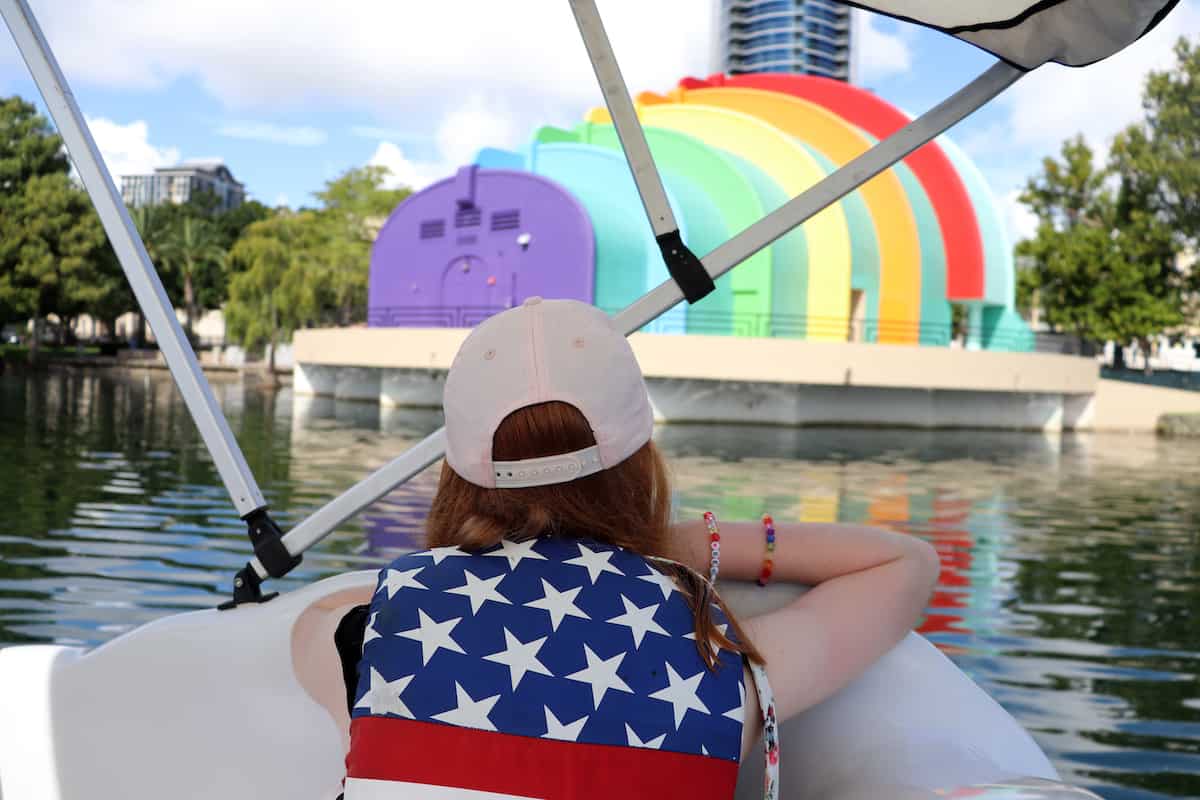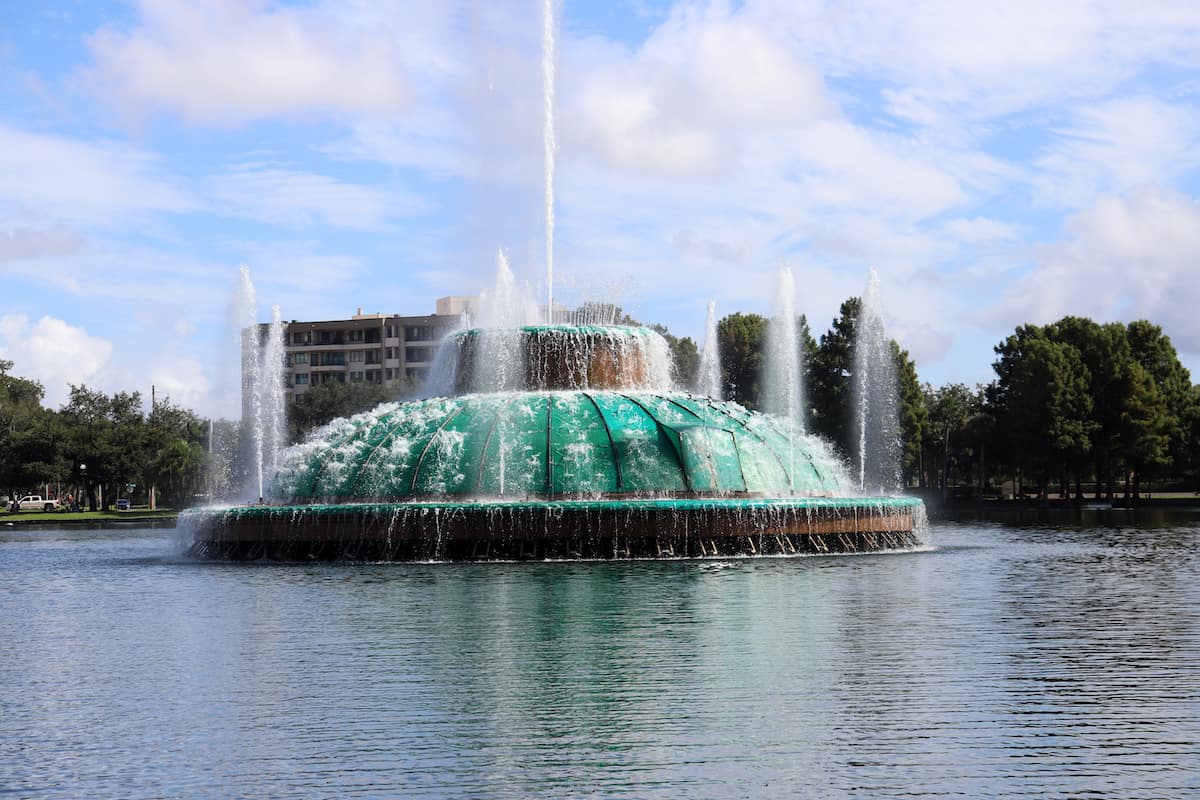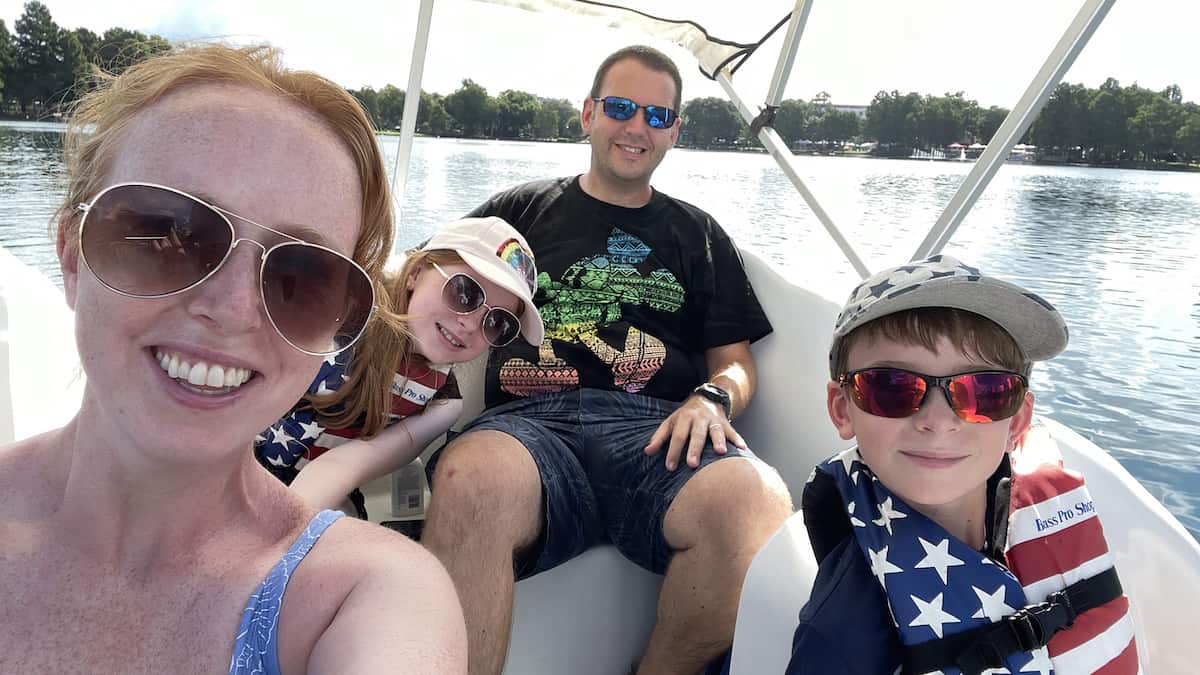 We chose to hire our swan boat early in the day before the heat reached its peak – and it was still incredibly hot. Each of the pedal powered swan boats has a sunshade over the top but in one direction you're pedalling into the sun and in the other you're lovely and shaded so the heat and sun direction is something to be aware of.
We loved our half hour on the lake. It let us see Orlando from a whole new perspective and it was great fun spotting different birds whilst we pedalled around too. It's something we're really glad we took the time to do.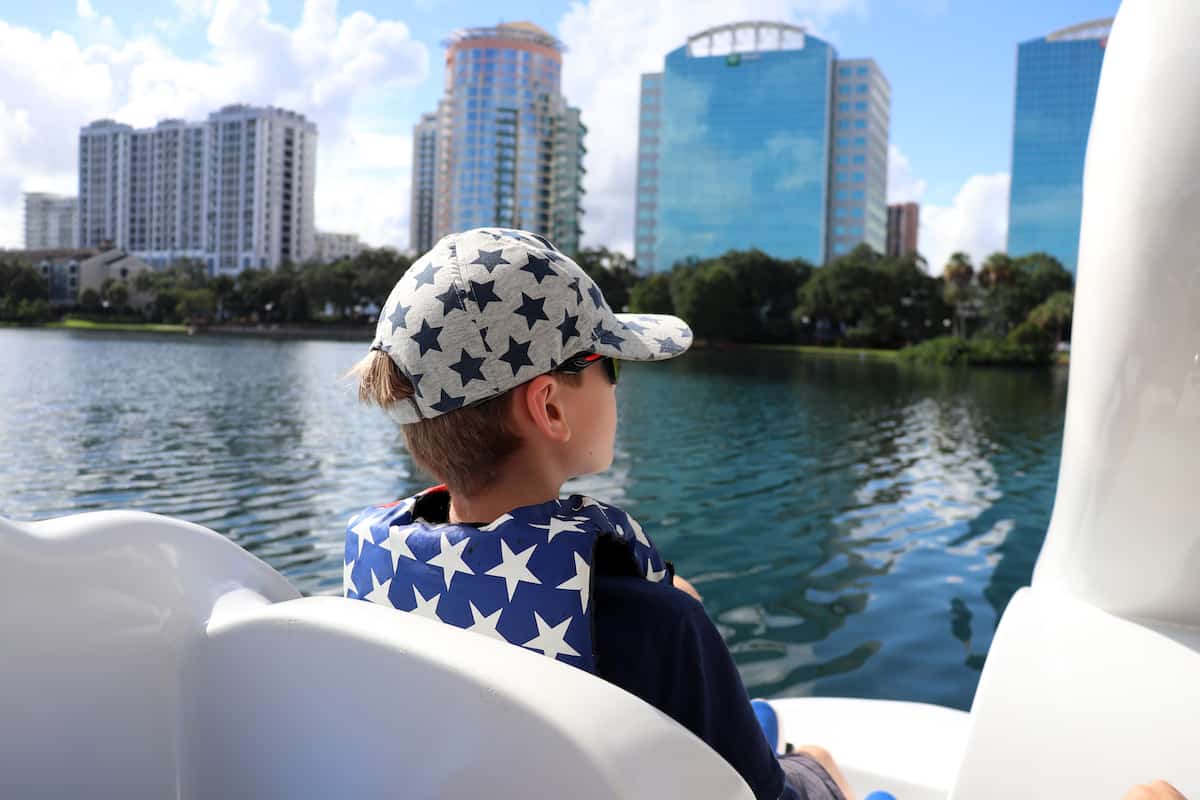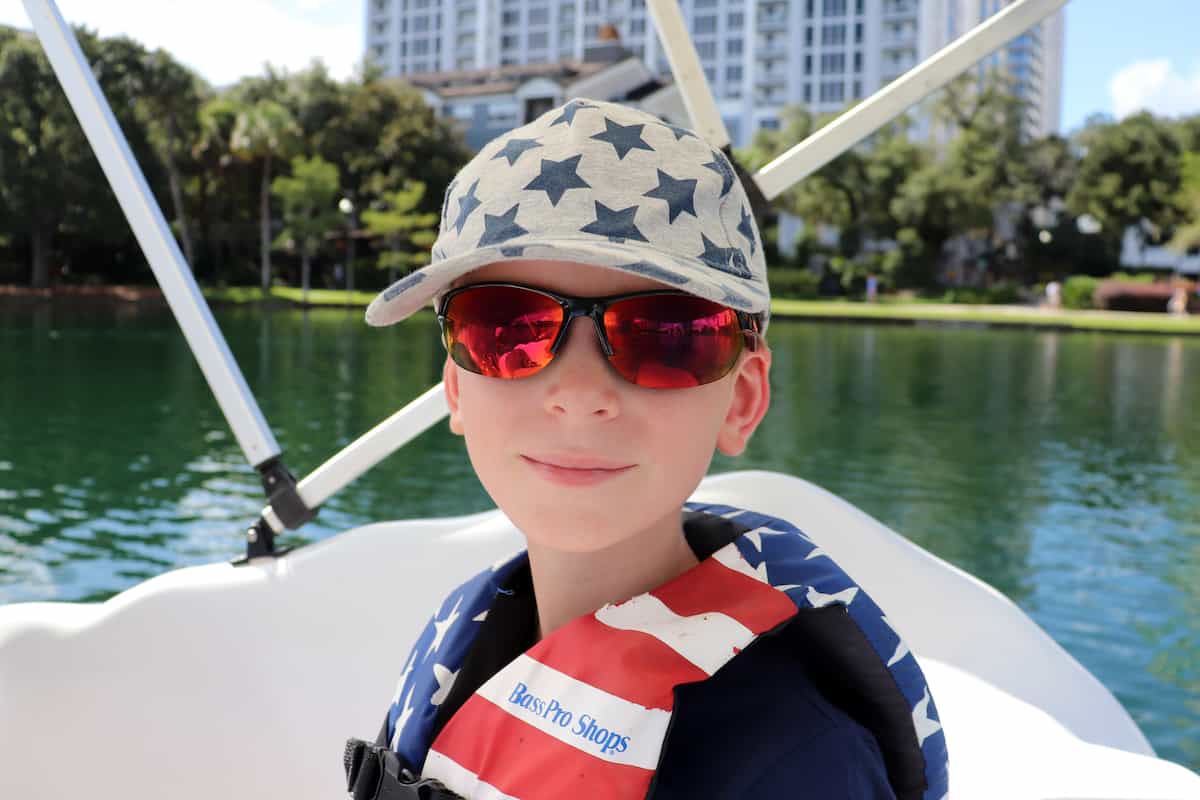 After our trip on the lake we walked around the rest of the park, found a play area to spend some time in and then wandered around the Farmers Market before getting and iced treat and sitting in the shade to enjoy it.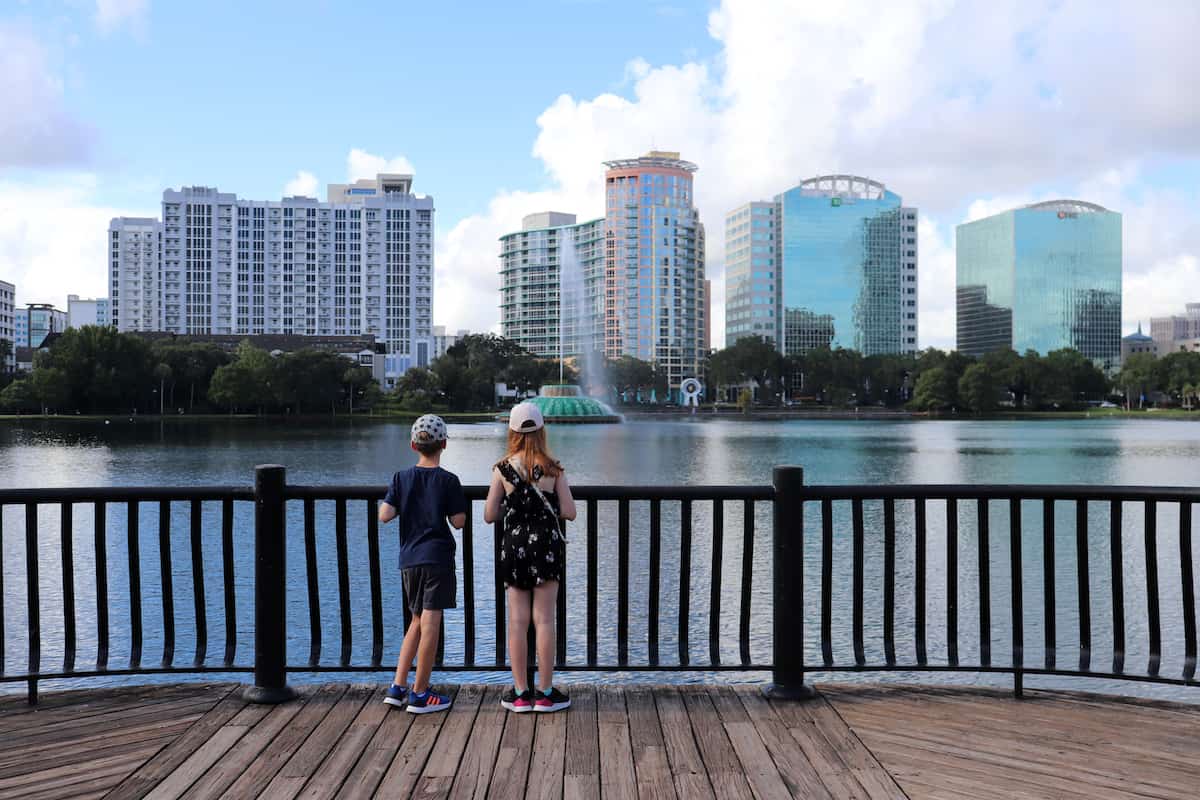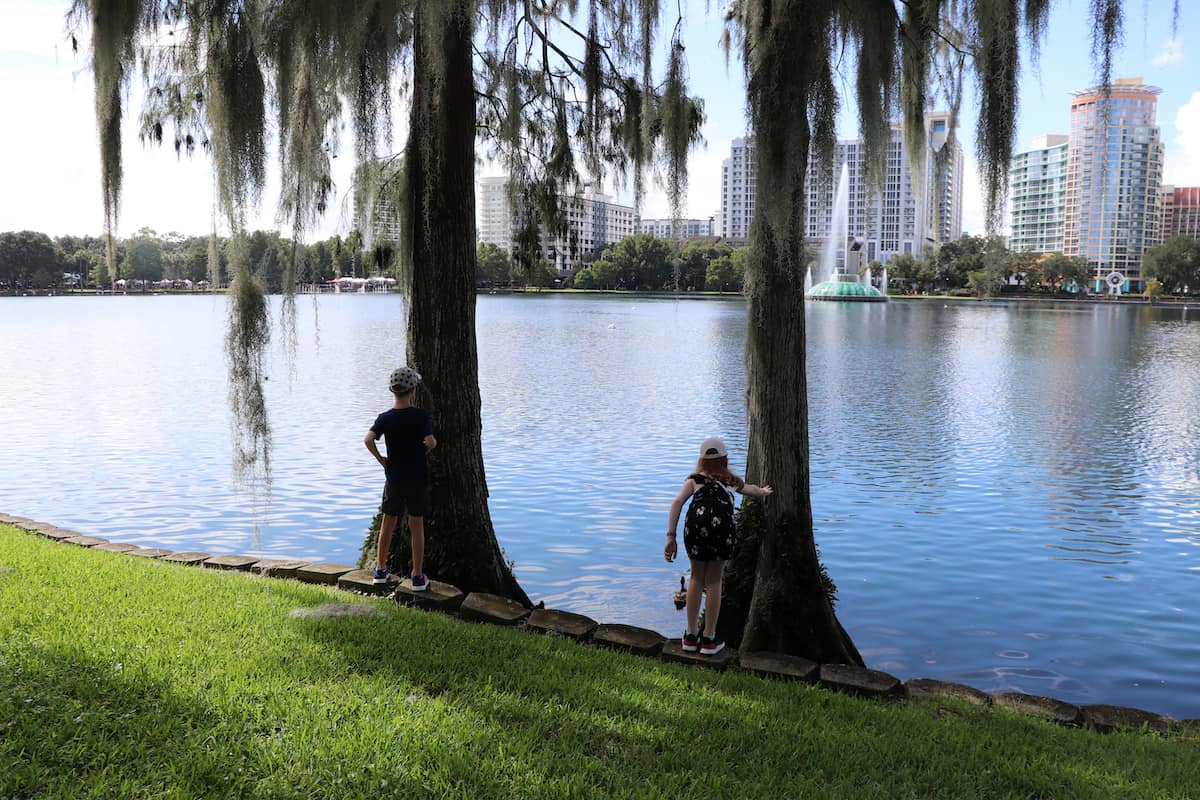 We could have easily spent the whole day at lake Eola Park but we had other plans – a trip to Winter Park, Mead Botanic Garden and Dog Man at the theatre! Lake Eola Park is definitely somewhere we would visit again in the future.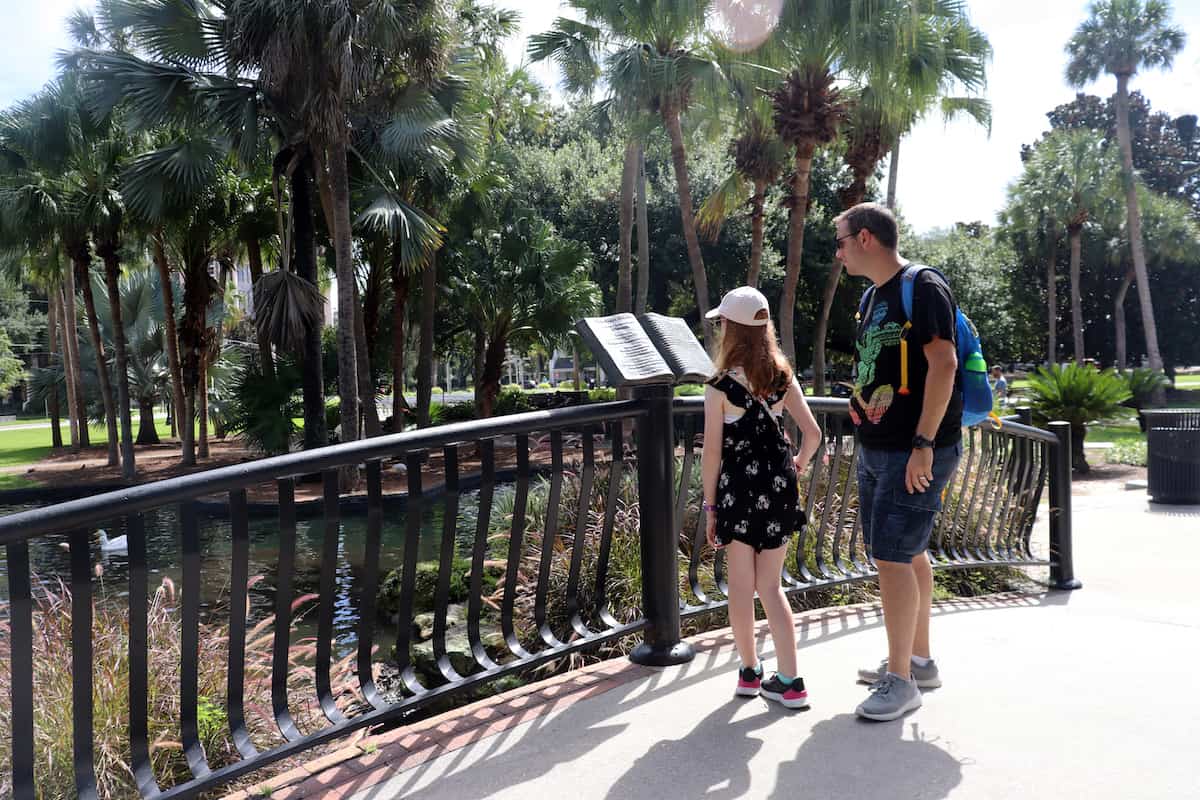 The swan boat rental is open Tuesday to Sunday (closed on Mondays) from 10am to 7pm. You can find out more over on the Lake Eola Park website.
You can see a Reel of our trip over on Instagram here: