Disclosure: We were invited on this break for the purpose of this review however all opinions are my own.
At the weekend we were invited to stay at Whittlebury Park Hotel and Spa Resort in Northamptonshire. Set in beautiful countryside, we couldn't wait for a real family break away and to see what Whittlebury Park had on offer.
The Whittlebury Park Hotel and Spa Resort
The Whittlebury Park Hotel and Spa Resort encompasses the hotel – formerly Whittlebury Hall Hotel, spa, the Whittlebury Park golf club, leisure complex and conference centre on one vast site, with lush green countryside in every direction. It's a beautiful place to stay or even just to visit.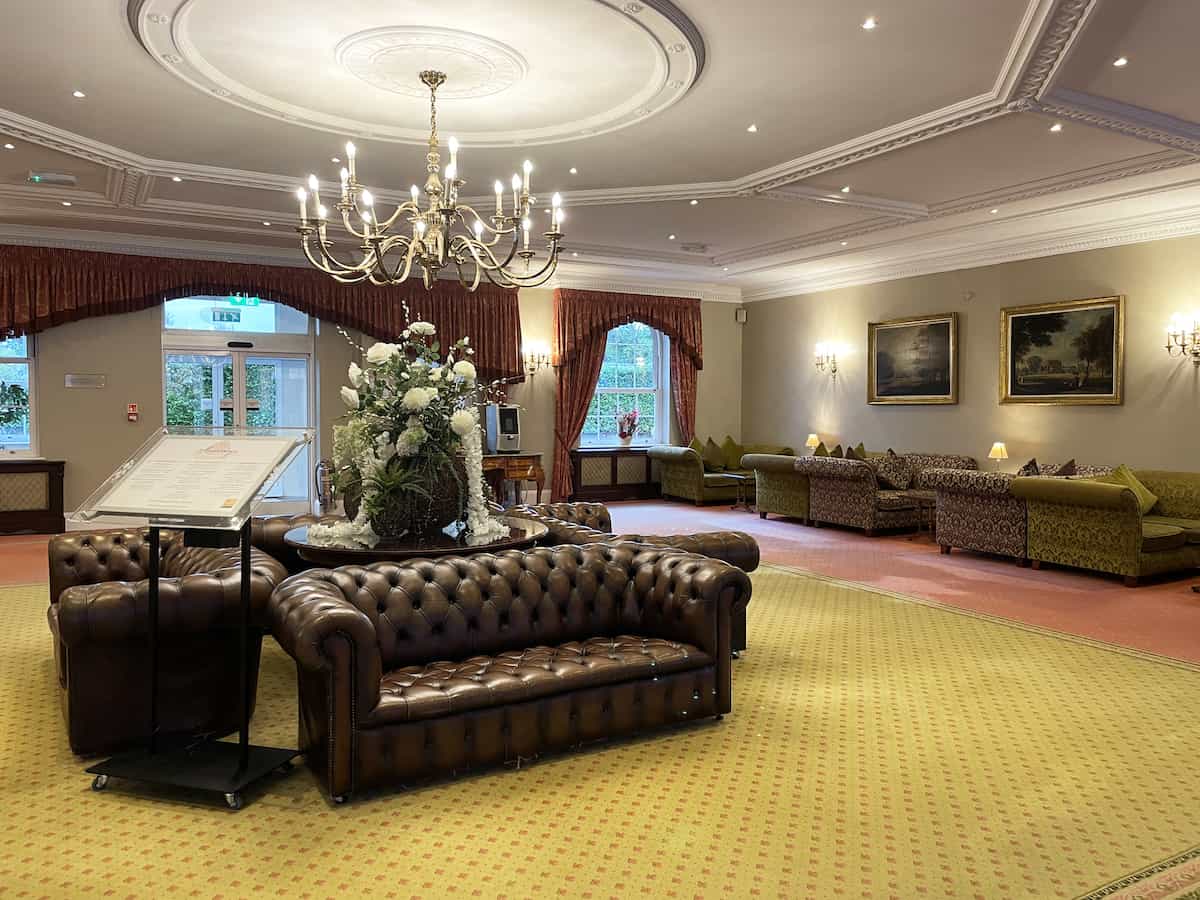 We parked easily right behind the hotel and headed to reception to check in. We explored the hotel and loved it immediately, especially the Silverstone Bar which is a nice place for a relaxed drink or quick bite to eat. It features a lot of Silverstone memorabilia which is great to have a look at.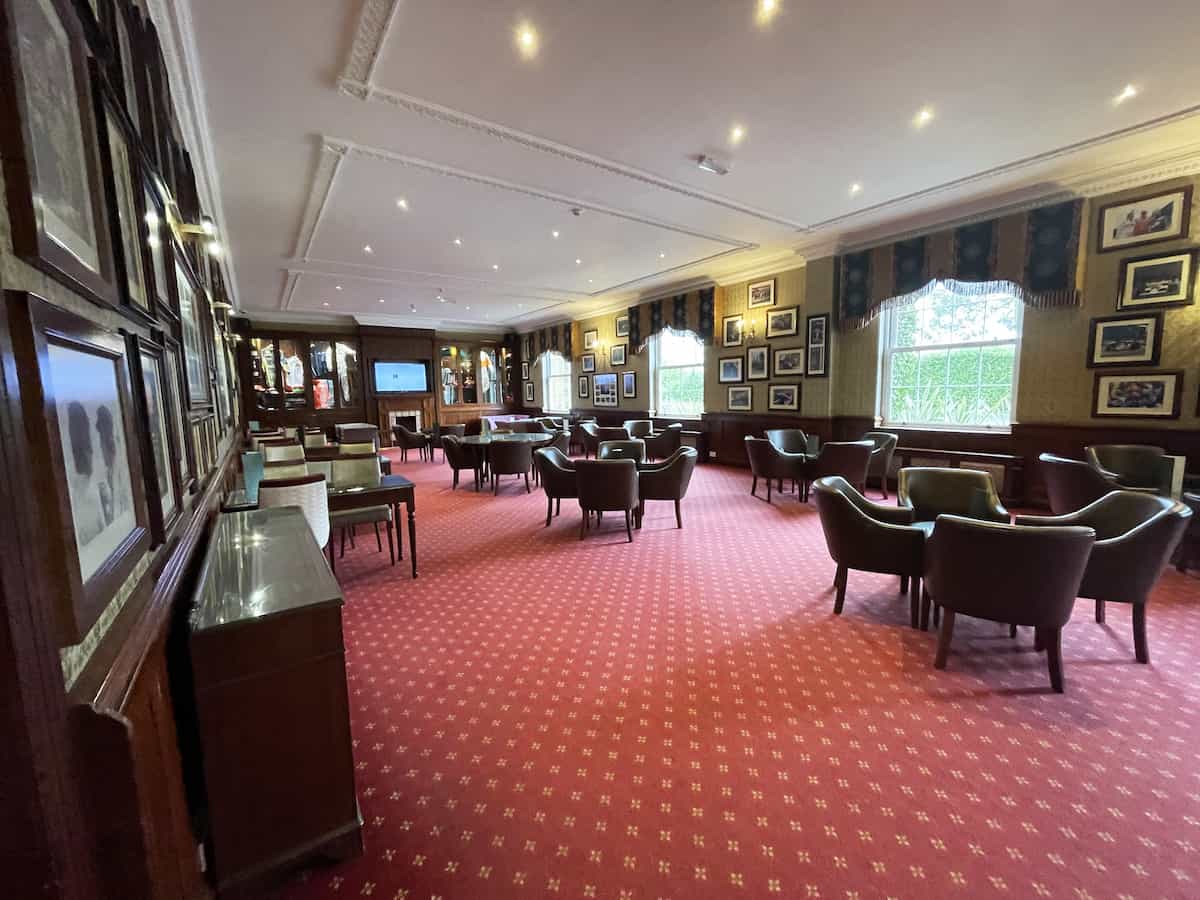 Afternoon Tea at the Whittlebury Park Hotel
Our break started with Chocolate Lovers Afternoon Tea in the Bentleys Lounge. This was such a cosy place to dine, with plush sofa, low tables and ambient lighting.
The Chocolate Lovers Afternoon Tea came with a wide variety of teas – although coffee and hot chocolate were also available, which the children really appreciated!
The afternoon tea came with a whole range of savouries from traditional sandwiches to a chorizo sausage roll, crayfish spring roll, quiche and coronation chicken wrap.
This was followed by a dark chocolate brownie, raspberry and white chocolate tart, chocolate orange madeline and chocolate mousse – served in an ice cream cone!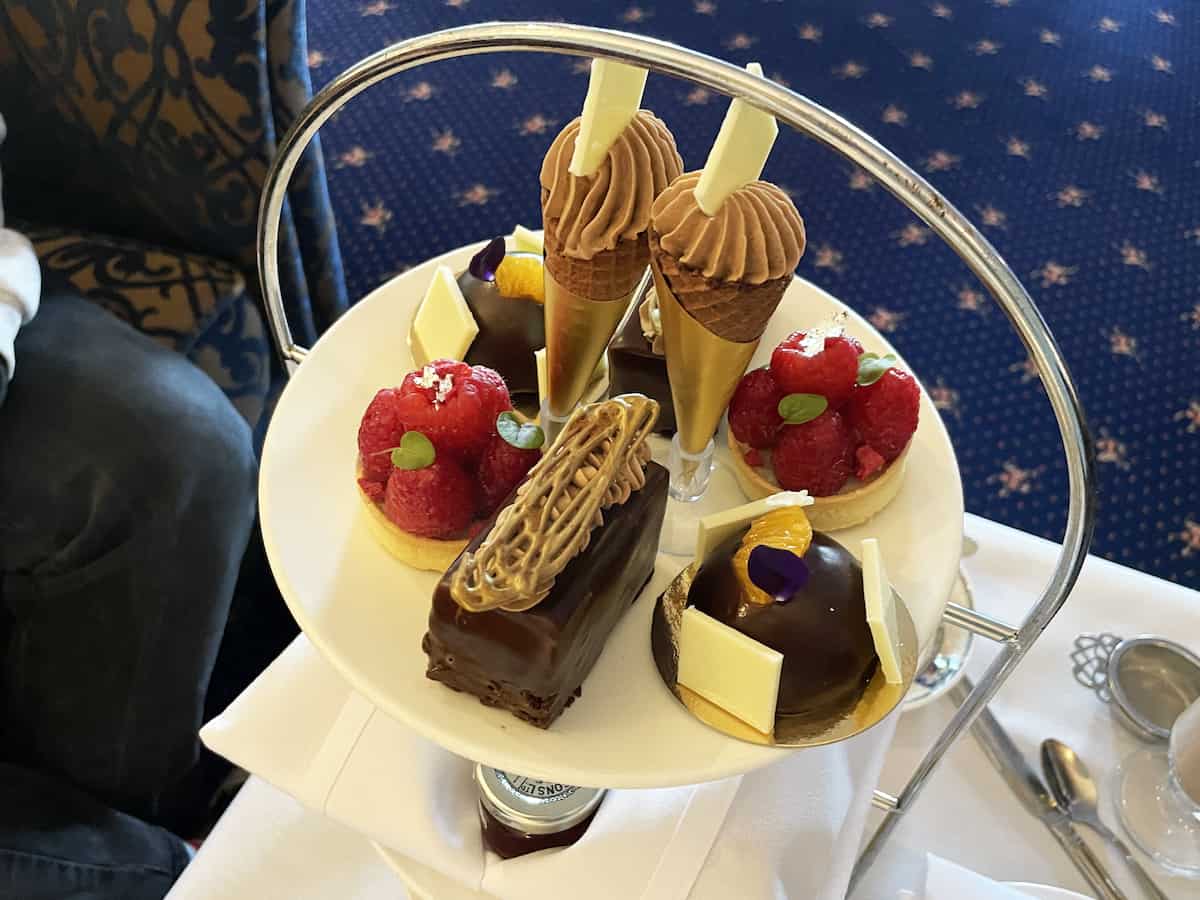 The experience finished with chocolate chip and plain scones served with clotted cream and jam. You can read our full review here but it's safe to say that we absolutely loved it. Such a lovely experience and a great way to kick off a weekend away.
Staying at Whittlebury Park
By the time we finished our afternoon tea, our room at Whittlebury Park was ready. We were staying in a spacious Club Double Room, overlooking the golf course.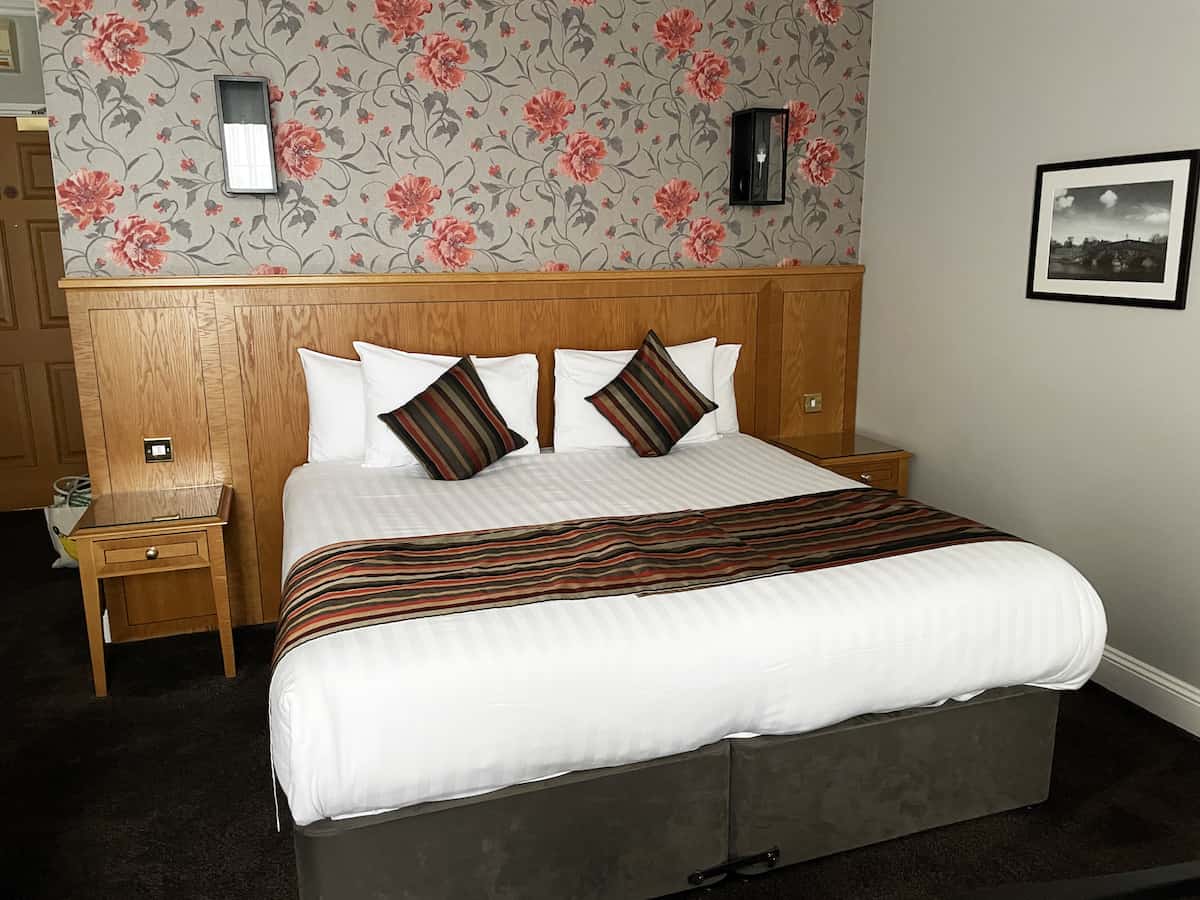 The room was bright and airy with plenty of space for a family break. Two beds had been added for the children and we were welcomed with a tray of treats, bottled water and a bottle of wine in the fridge. It was lovely.
The bathroom was a great size, although slightly tired in places, and had two sinks, a good size shower and even a bidet! There were also gorgeous robes and slippers for the adults, plenty of fluffy towels and complimentary toiletries.
The room also had a tea and coffee making facilities – including a fancy coffee machine, a fridge, a safe and even a trouser press, iron and ironing board. Unlike a lot of hotel rooms, there was plenty of hanging space too.
Much to the children's delight, there was free wifi that was a consistently good speed. All in all, the room was perfect for a family break away and somewhere we could relax, enjoy the view and spend time together.
The Leisure Facilities at Whittlebury Park
During our stay at Whittlebury Park we were able to make use of the leisure facilities – and the children would have happily spent all day in the pool!
We checked in at the leisure club reception and were given towels and wristbands to access lockers. The changing rooms were spacious, with plenty of lockers available, as well as showers and hairdryers.
We were blown away by the pool. It is surrounded by beautiful murals and is just such an interesting, relaxing place to spend time. Low lights, water jets and plenty of loungers, as well as direct access to the cafe, make it a really lovely leisure complex.
As well as the pool there's also a sauna, steam room and jacuzzi plus staff bought out floats for the kids to play with as well. They had a great time in the water and it was a really nice way to spend an afternoon.
Dinner at Astons
After some down time in our room we were treated to dinner at Astons, one of the restaurants at Whittlebury Park. This is a smart/casual restaurant that has a really formal, traditional feel. We were shown to our table and the children were given their menus, which included activities, and relaxed whilst we chose what to have.
After our order had been taken we were brought warm bread rolls and water along with our drinks order. Music played in the background and there was a really nice atmosphere.
The children's menu was three courses for £11 which I think was great value. They chose garlic bread and tomato soup as their starters and there was also a crudites and hummus option.
For mains they went for sausage and mash and a ciabatta pizza which were both great portion sizes. You could really tell that everything was freshly made in the restaurant and the children really enjoyed their meals.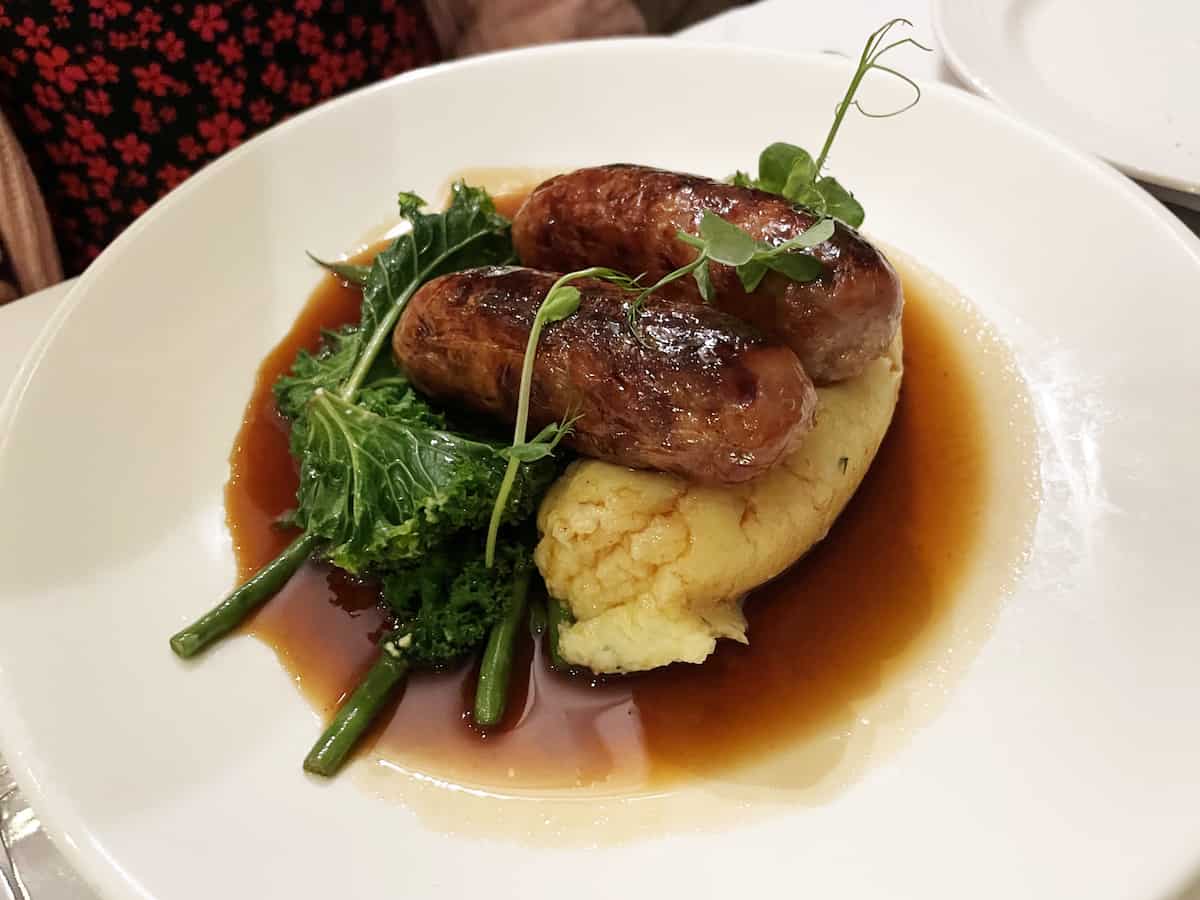 For dessert they chose chocolate brownie, served with ice cream, and simple ice cream, the two menu choices for children. It's quite hard to make a bowl of ice cream look fancy but Astons managed it. The perfect way to finish a meal.
Dave and I had a duck terrine and blue cheese panna cotta for our starters which were beautifully presented and really set the bar for the rest of our meal. It was fine dining at its best.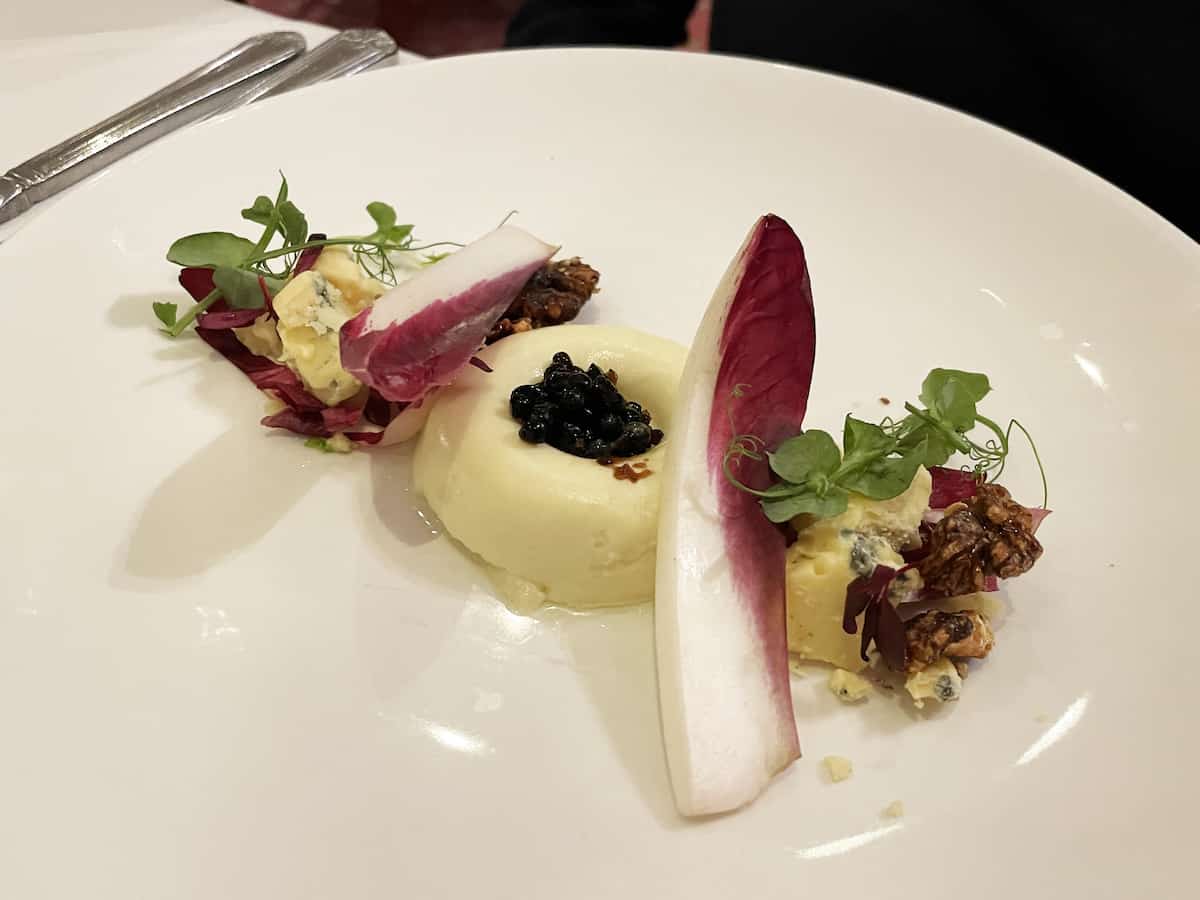 Our mains were rump of beef and roast chicken, both served with potatoes and vegetables. They were like classic roast dinners but so full of flavour and so well cooked, they were delicious.
We finished our meal with a cherry Eton Mess and a lemon cheesecake which looked quite small but were the perfect size after two other filling courses. They were both light and refreshing choices that we both really enjoyed.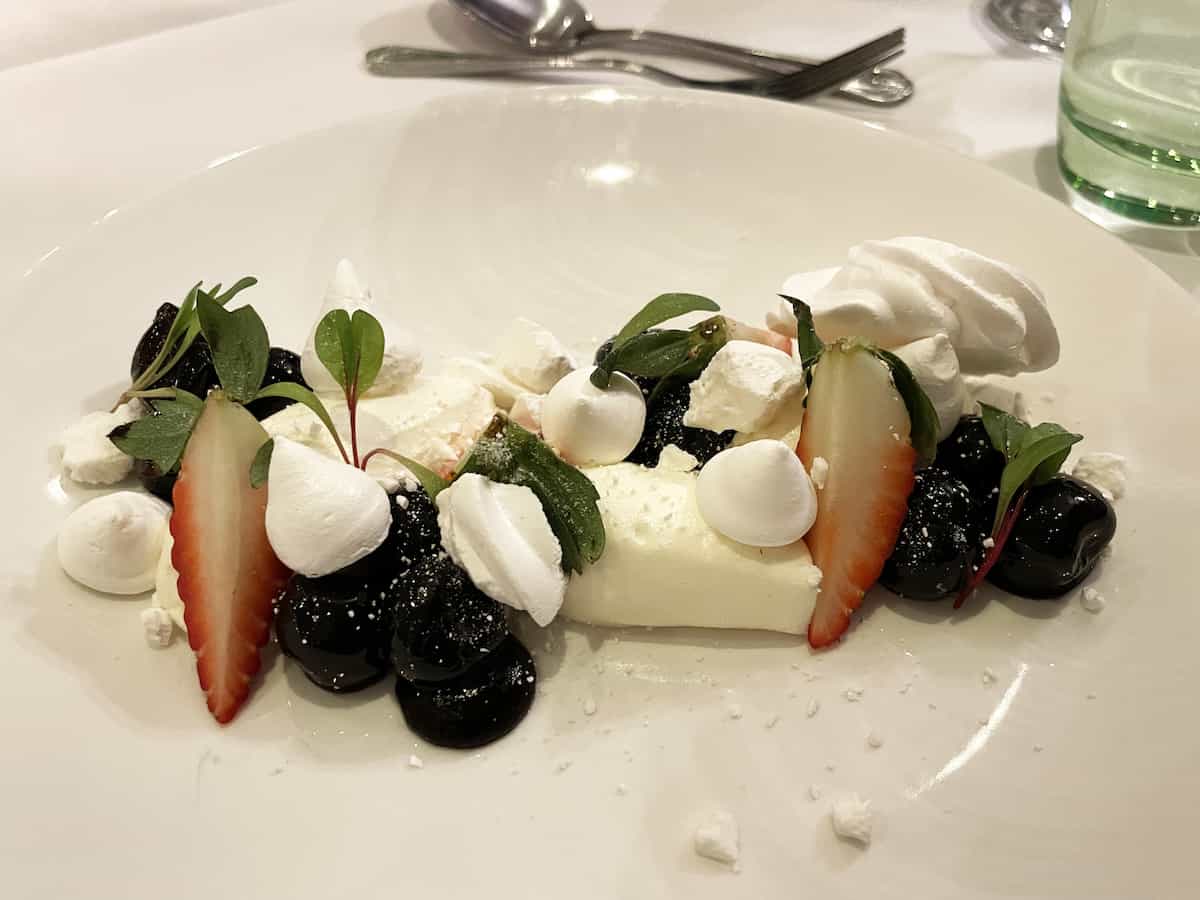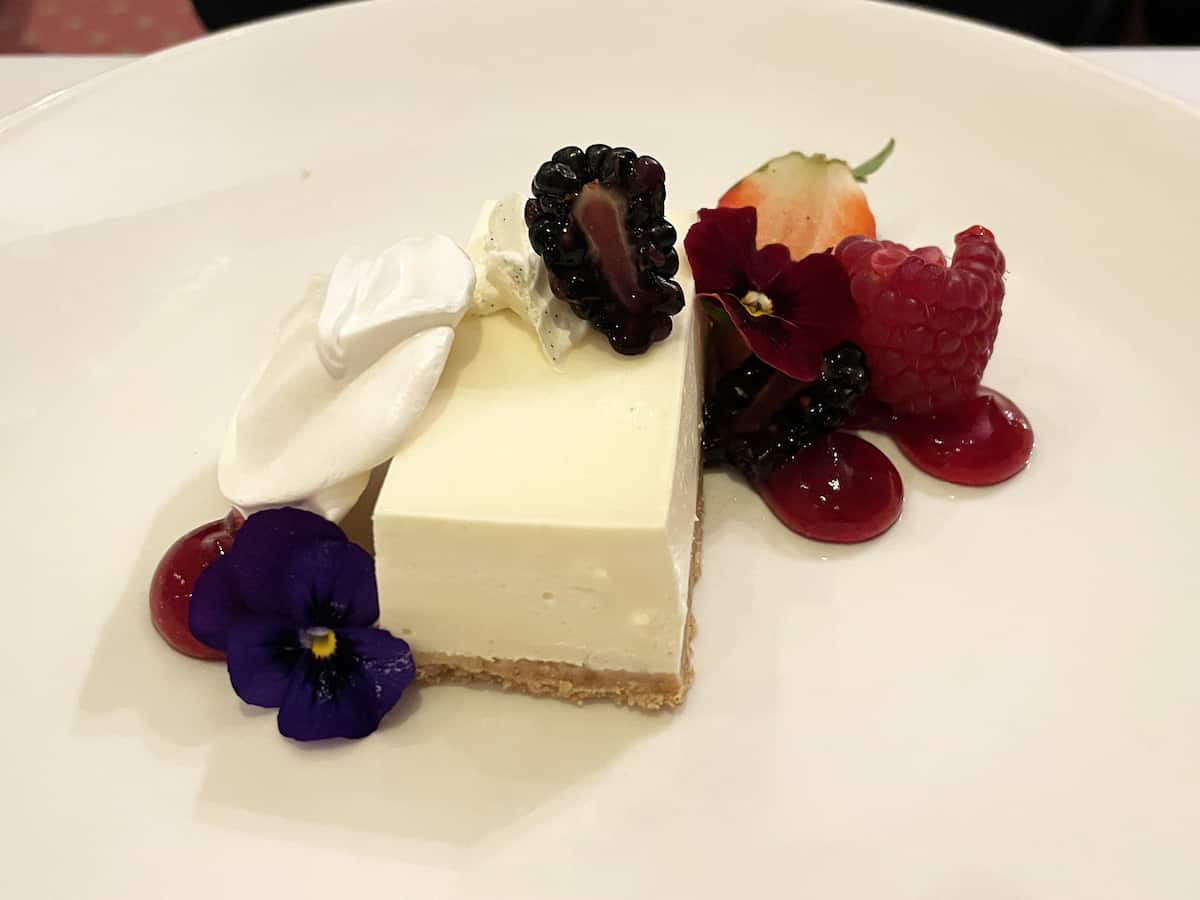 Across the adult and children's menus I was impressed with the amount of vegetarian options. There was a really good spread of meat, fish and vegetarian meals and Astons are able to cater for all different dietary requirements too.
Our waitress, Susan, was fantastic. She couldn't have been any more attentive and no request was too much to ask. Our water was topped up regularly, our plates cleared efficiently and she made sure we had the nicest dining experience.
The main menu was £26.50 for two courses or £30 for three courses which I felt was great value for the quality of the food, level of service and whole dining experience. Astons was wonderful to experience as a hotel guest but it would also be a great place to dine for a special occasion too.
A great night sleep at Whittlebury Park
When we stayed at Whittlebury Park there was a big party happening and we were slightly concerned that it might keep the kids awake. But, we literally couldn't hear anything from our room. It was one of the quietest overnight stays we have ever had.
The beds were comfortable, the bedding was great and the blackout blinds worked perfectly. The kids didn't wake up until after 8:30am which is always a great sign!
Breakfast at Whittlebury Park
The following morning we had breakfast in Astons. It moved seamlessly from al la carte restaurant the night before to wonderful buffet in the morning.
We were shown to a table and our tea and coffee order was taken before we went to get our food. There was a bread and toast station, complete with churros and chocolate dipping sauce.
In another area was cereals, fresh fruit and pastries and the main part of the room was dedicated to the hot buffet of hash browns, bacon, sausages, scrambled egg, fried eggs, tomatoes, black pudding and mushrooms. It was amazing!
There was also fresh juice on offer, cold meats and cheeses, yogurt and pretty much anything you can think of for a breakfast buffet. It was the perfect way to start the day and finish our trip.
We had a leisurely morning, having a late breakfast, relaxing in our room and checking out just before the official check out time of 11am. We also had access to the pool until check out time if we'd wanted to make use of it too.
Overall we had a fantastic stay at Whittlebury Park. It really couldn't have been better and, for a really upmarket, four star hotel, they made the children feel so welcome throughout our stay.
Whittlebury Park have so much on offer – from hotel breaks, golf breaks and Silverstone Grand Prix hospitality packages to spa breaks and their fantastic afternoon tea menu. It's a wonderful place to spend time, whatever the occasion or, like us, if you just feel like some time away.
Find out more about Whittlebury Park over on their website. For reference, their address is: Whittlebury Park, Whittlebury, Near Towcester, Northamptonshire, NN12 8QH. You can also see a little Reel of our trip over on Instagram.