Disclosure: We were invited on this day out for the purpose of this post however all opinions are my own.
LP and Little Man have loved Peppa Pig World, and Paulton's Park, for years – since we first went when Little Man was about a year old. Now that they are bigger they still love Peppa Pig World but we are able to spend more time in Paulton's Park too, experiencing so much more than when Little Man was a toddler.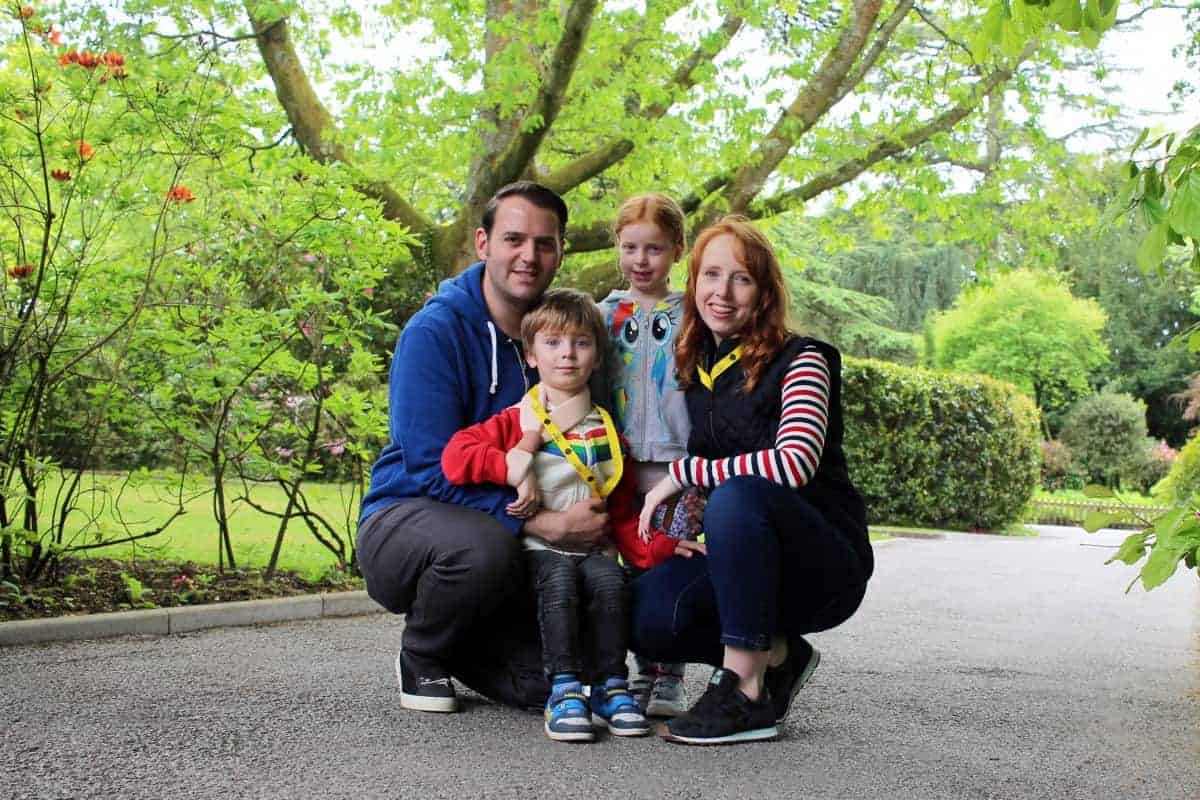 But at the weekend we were invited to the press launch of Peppa Pig World's latest expansion, two new rides and a whole new area that will flow seamlessly into the rest of Peppa Pig World that we have come to know and love.
What are the new Peppa Pig World rides like?
The first new ride we went on was Grampy's Rabbit's Sailing Club. We got into our boat and set sail for quite a long and relaxing journey around the world of Peppa Pig. The route showed us so many Peppa Pig characters and so much beautiful scenery that the children were engaged and excited throughout. Compared to other similar rides,Grampy's Rabbit's Sailing Club seemed to last for quite a long time which makes it definitely worth queuing for when it opens to the public on 16th May. It was so nice to see so much of the Peppa Pig family included in the rides at Peppa Pig World.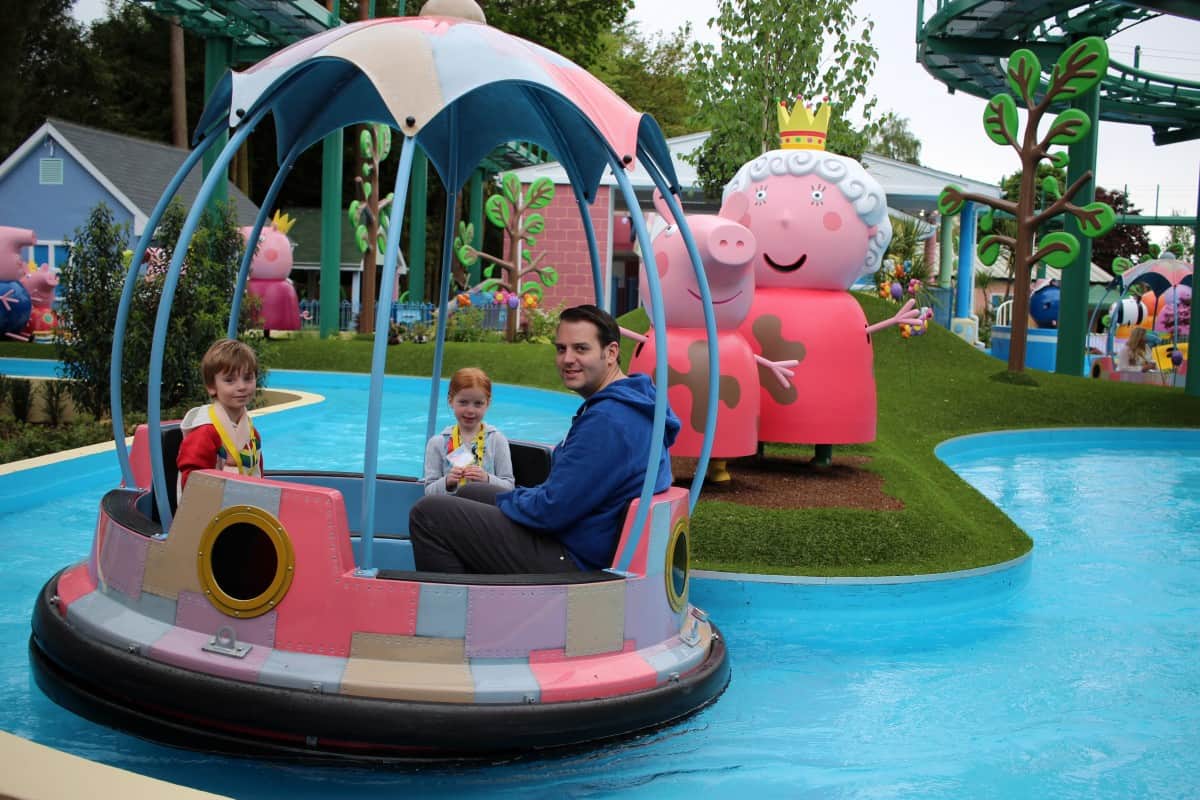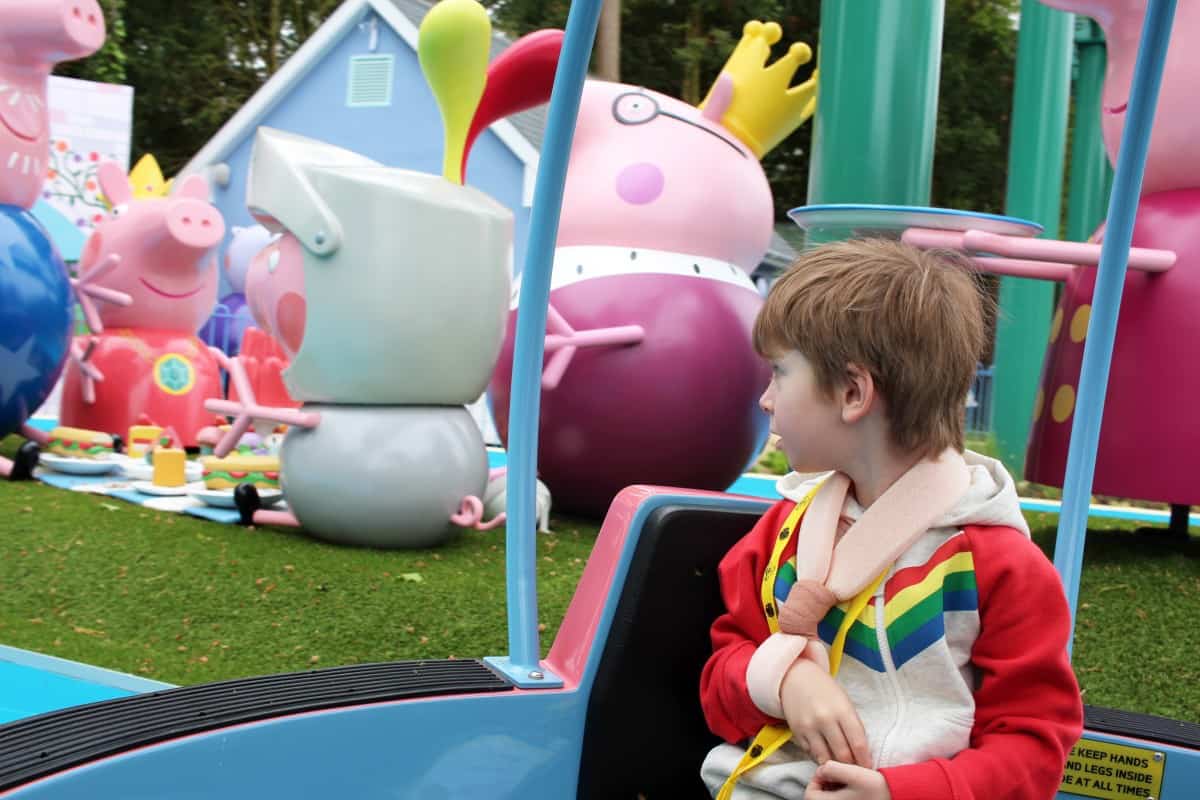 The second new ride at Peppa Pig Land is the Queen's Flying Coach Ride which has different coloured carriages on a monorail style ride. Each carriage seats up to six and goes at a nice pace around the track. This gives you fantastic views of the rest of Peppa Pig World – and Grampy Rabbit's Sailing Club below.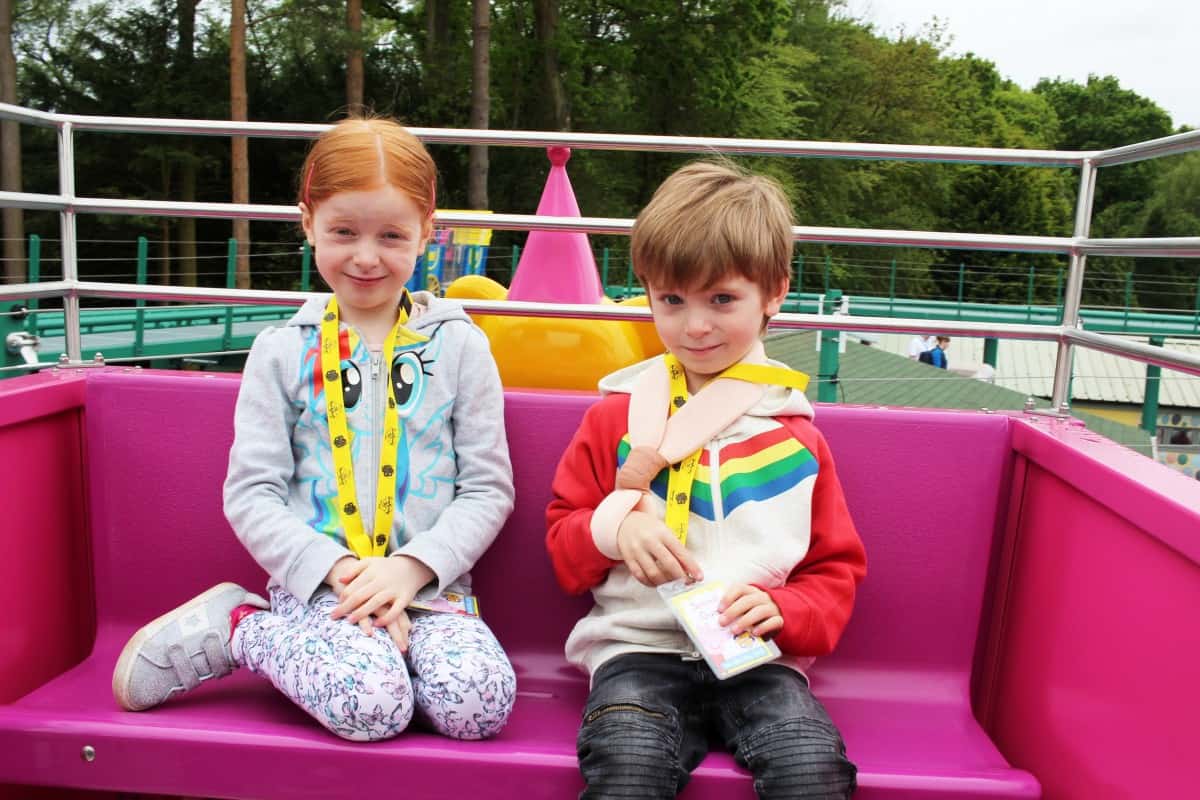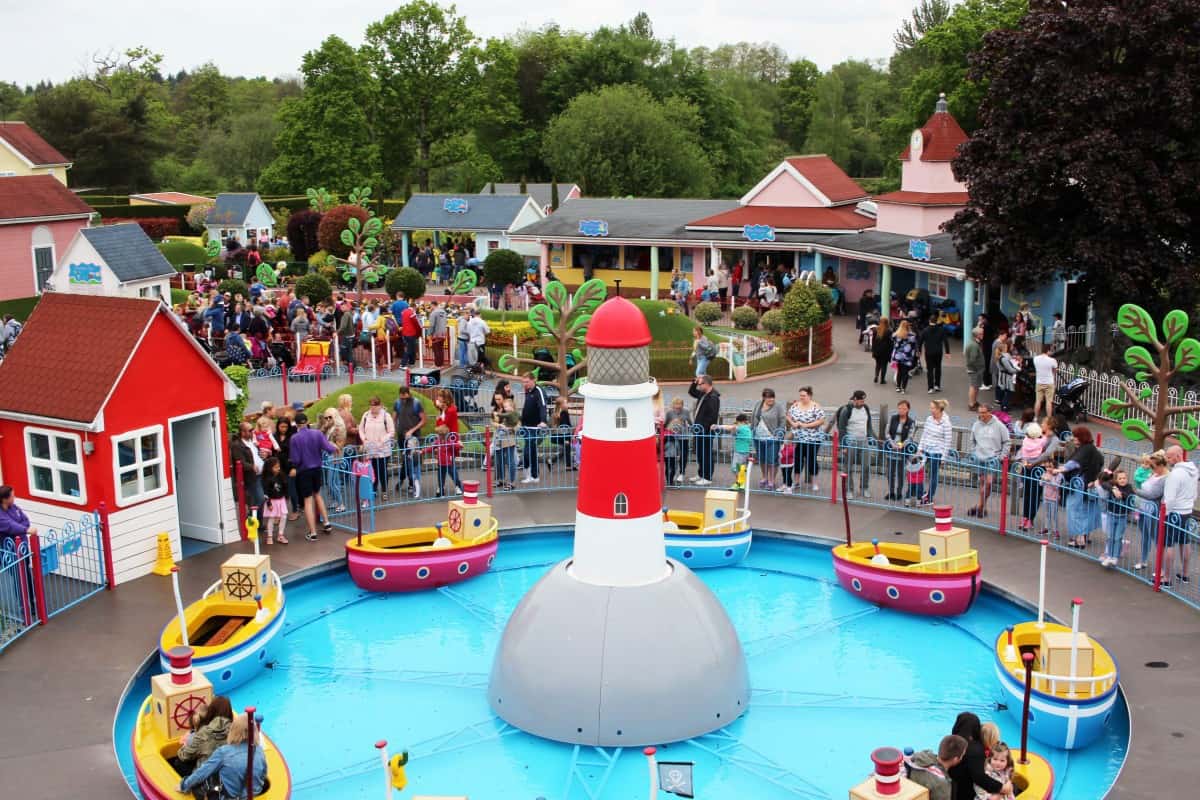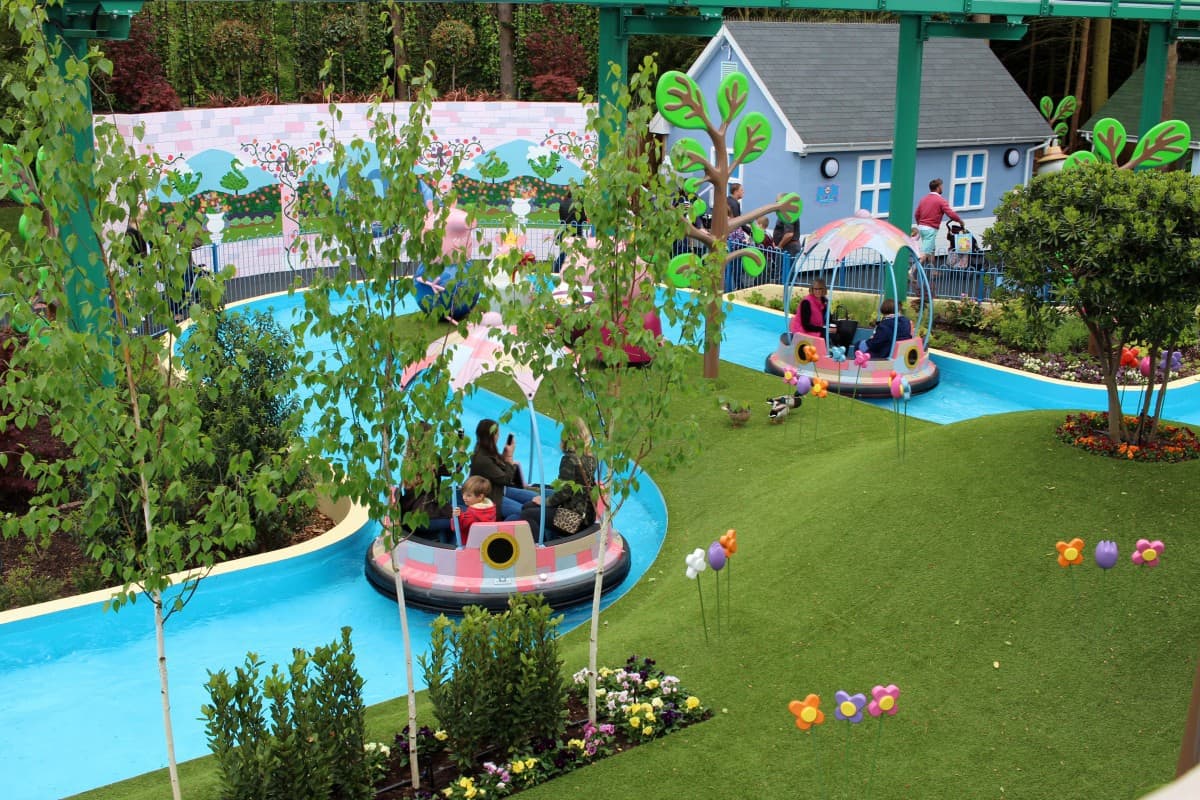 Both rides are fantastic additions to Peppa Pig amusement park – and Paulton's Park – as they are so different to the other rides on offer and expand Peppa Pig World beautifully. Plus we noticed how well maintained Peppa Pig theme park, and the whole of Paulton's Park, is – with new benches everywhere and really well kept grounds. It's a pleasure to spend time in.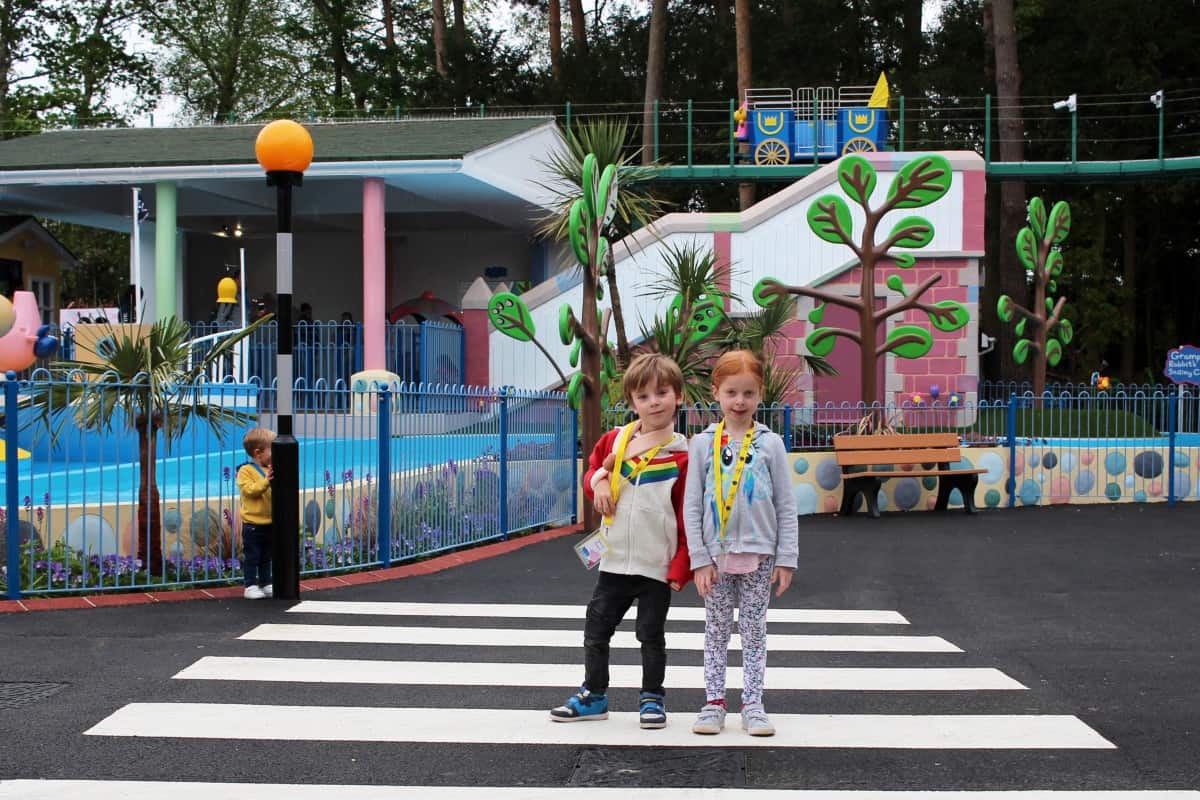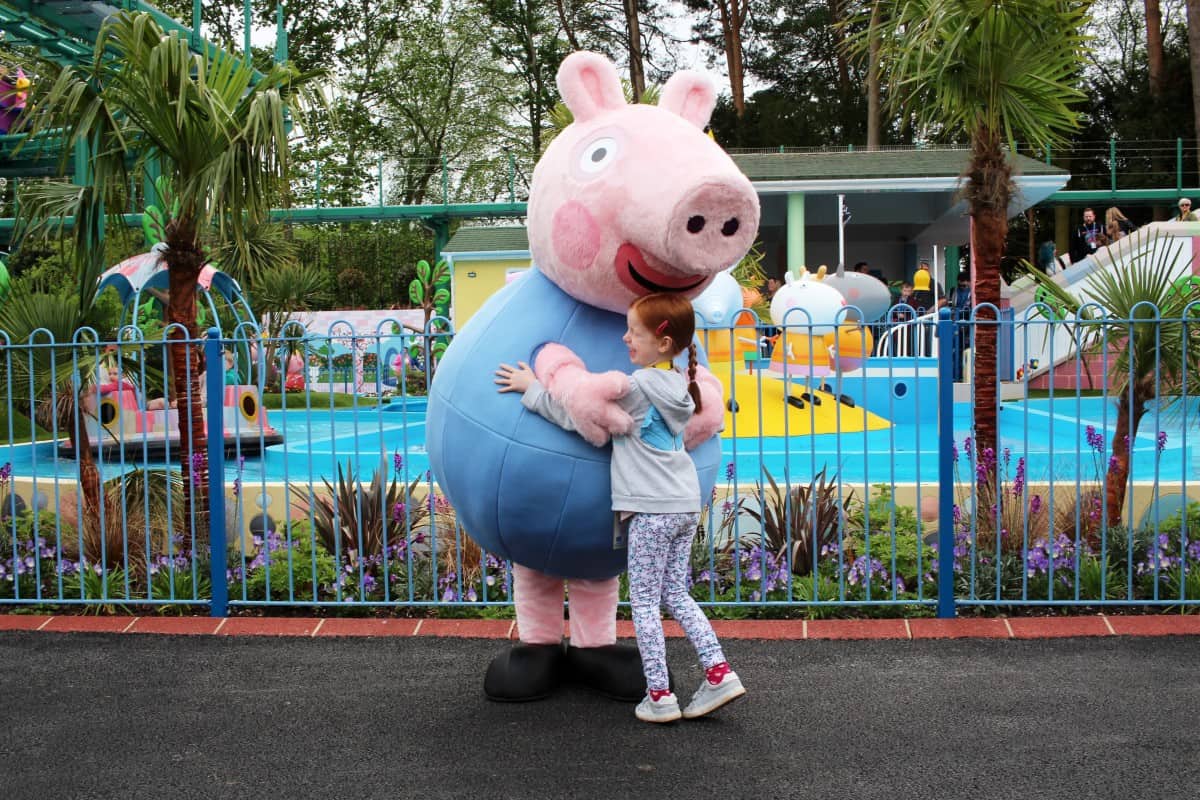 We spent the rest of our day in the main Paulton's Park where there was so much to do. If the weather had been warmer the children would have spent time in the splash park area, one of their favourite places and somewhere they can happily spend hours without getting bored.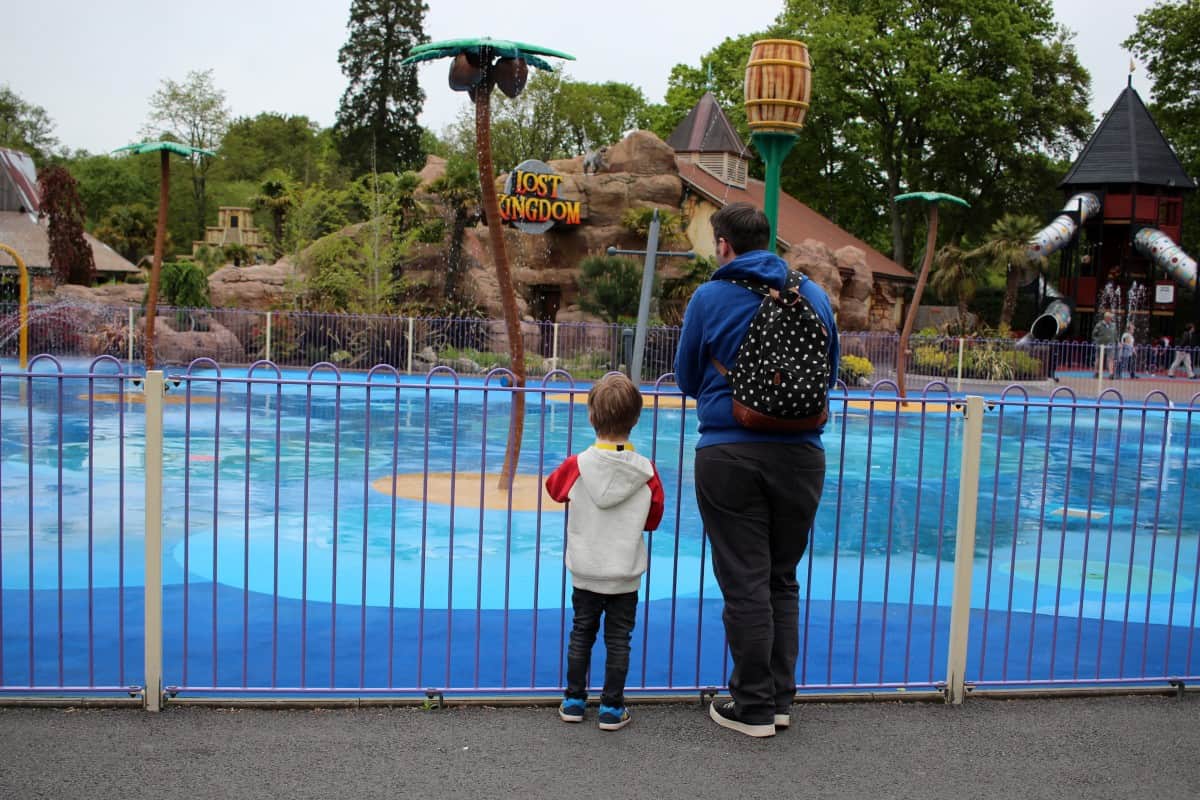 But, instead, we spent a lot of time in the Paulton's Park gardens, a beautiful space to wander around, relax and see new things each time we visit. I love that Paulton's Park isn't just a theme park and instead has so much space to enjoy.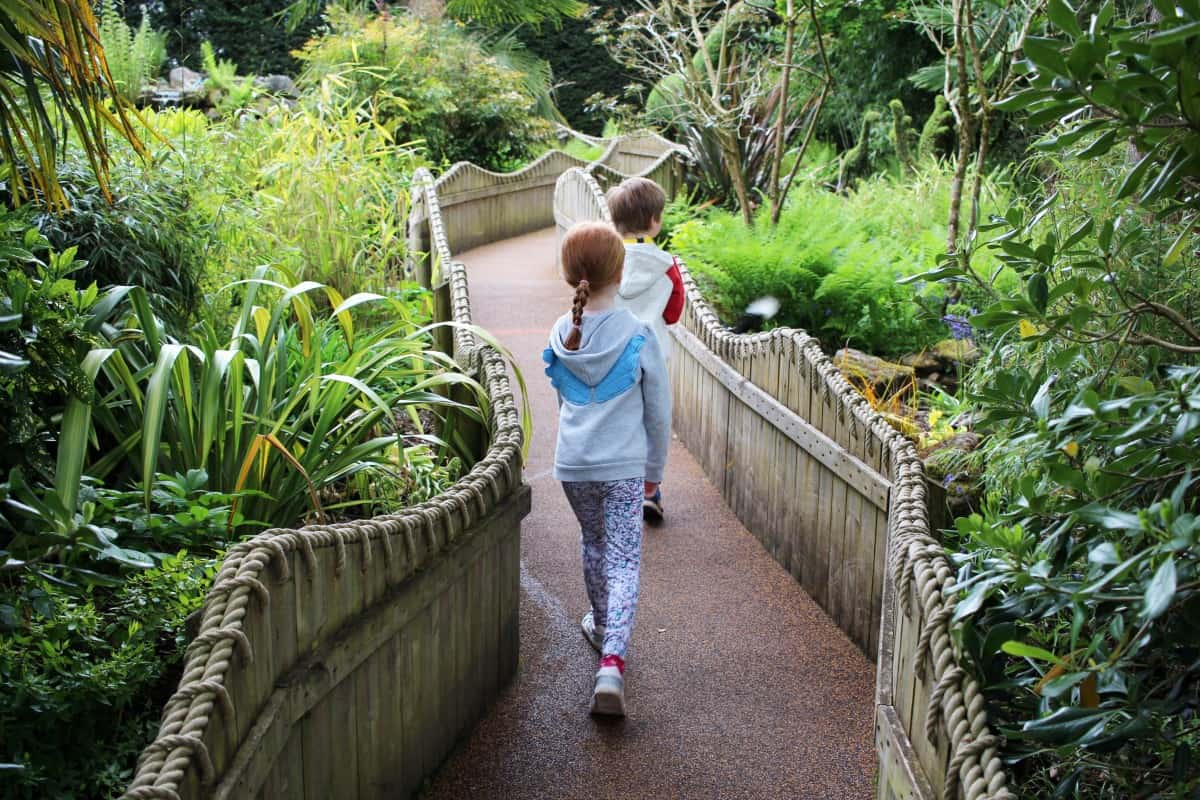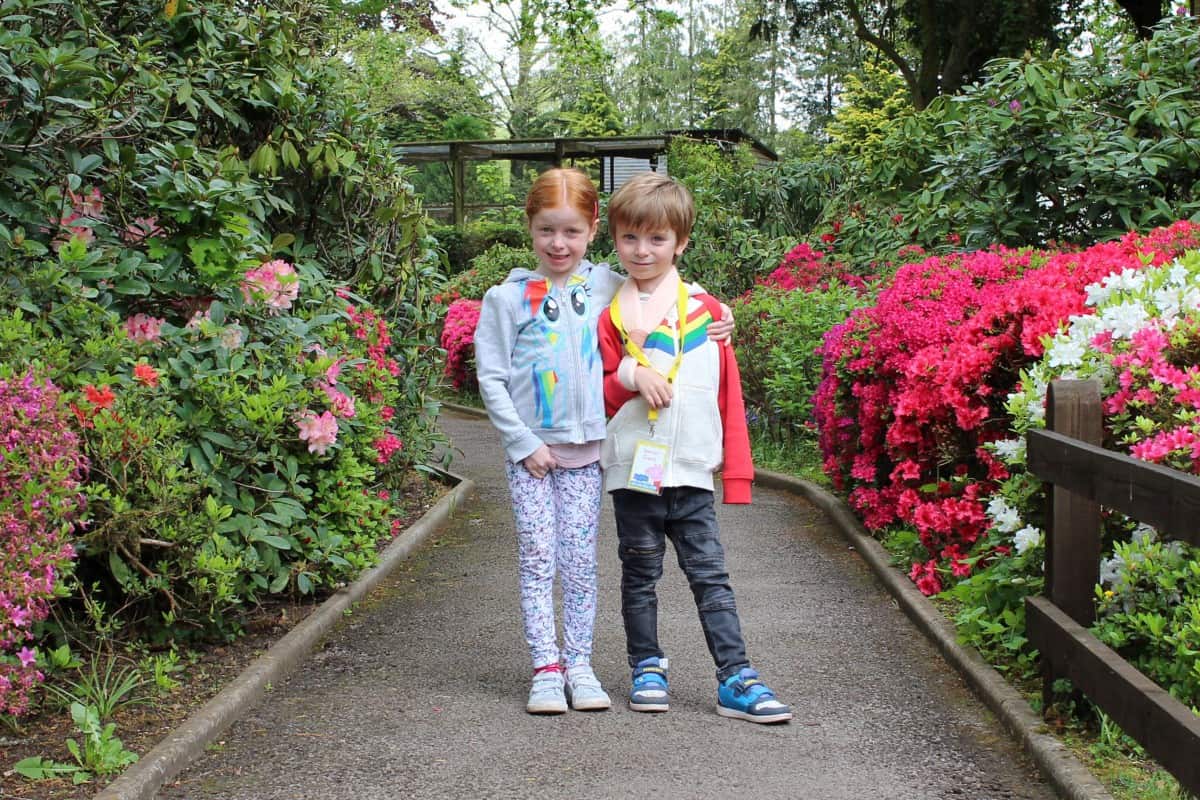 There are animals and birds to meet too. We didn't get to see the new Little Africa area but did get to see the penguins being fed and learnt about them at the same time. The children loved this and we're so pleased we walked past the penguin area at just the right time.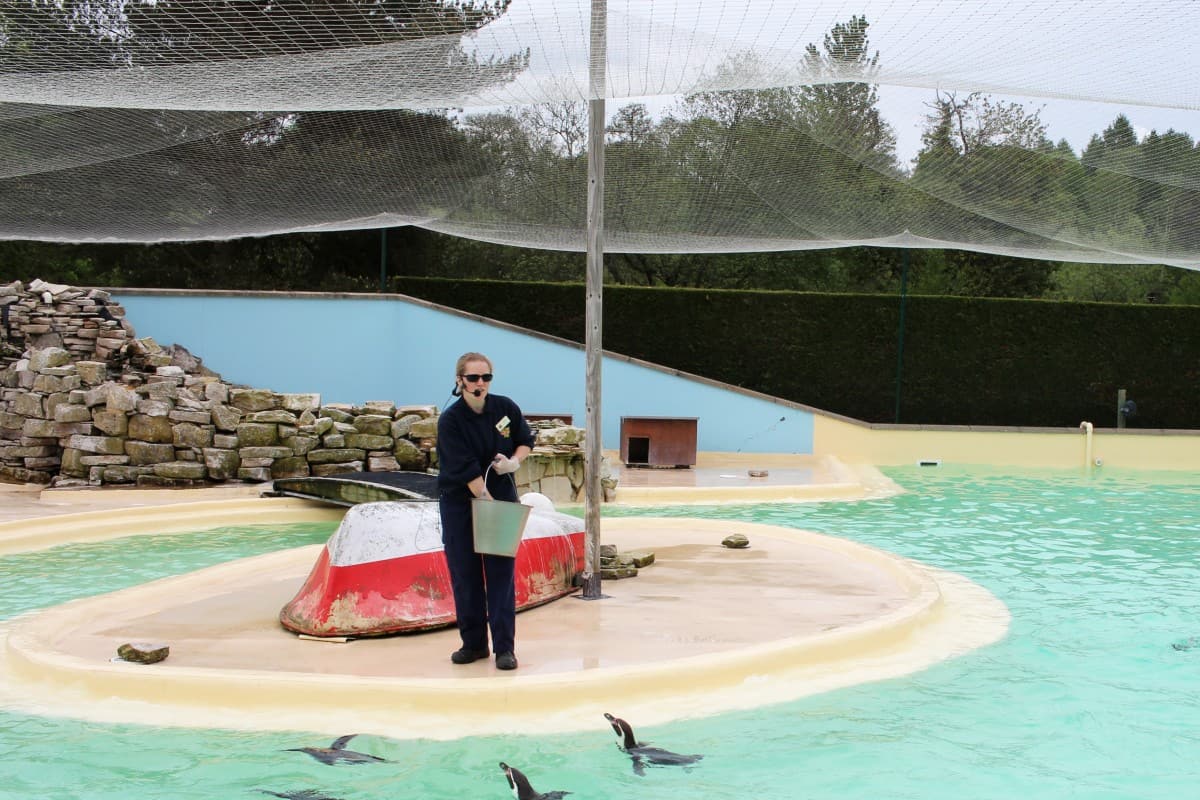 Throughout the park there were plenty of places to stop for refreshments – from kiosks selling drinks and ice creams to restaurants. We had dinner at the Wild Forest Restaurant before heading home and also got doughnuts and slush puppies during the day too.
We spent a good chunk of our day in the Dinosaur area of Paultons Park where the children got to ride on some of the biggest rollercoasters they have ever been on as well as some smaller but just as exciting rides. This was definitely a new highlight of Paulton's Park for them.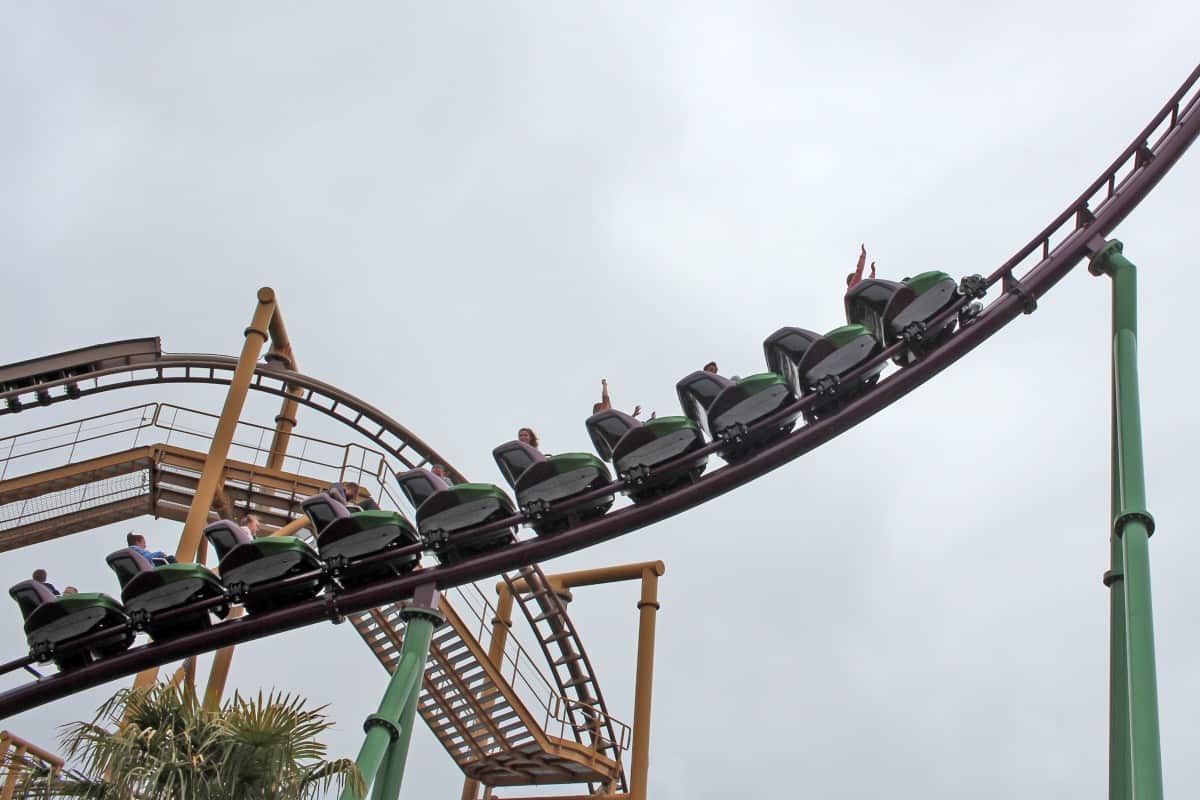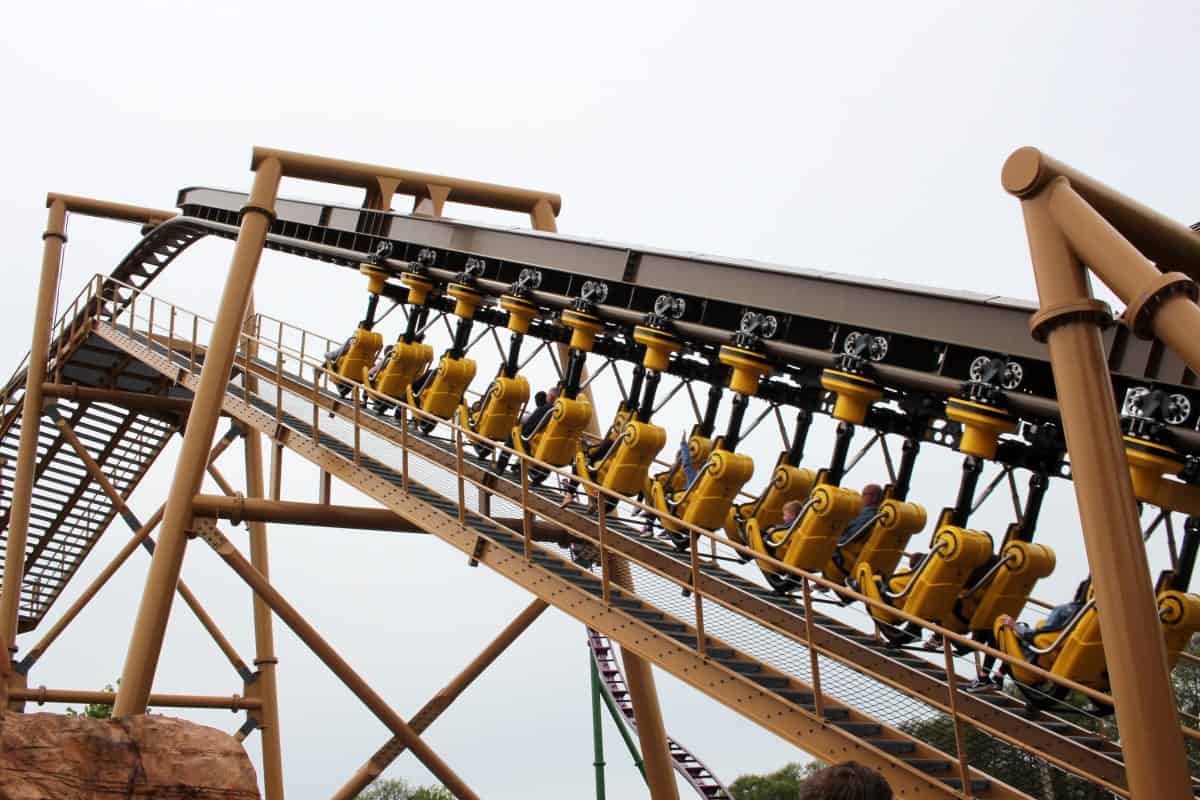 Critter Creek is another favourite part of Paulton's Park for LP and Little Man where the children got to see more animals and go on critter themed rides too. They had so much fun!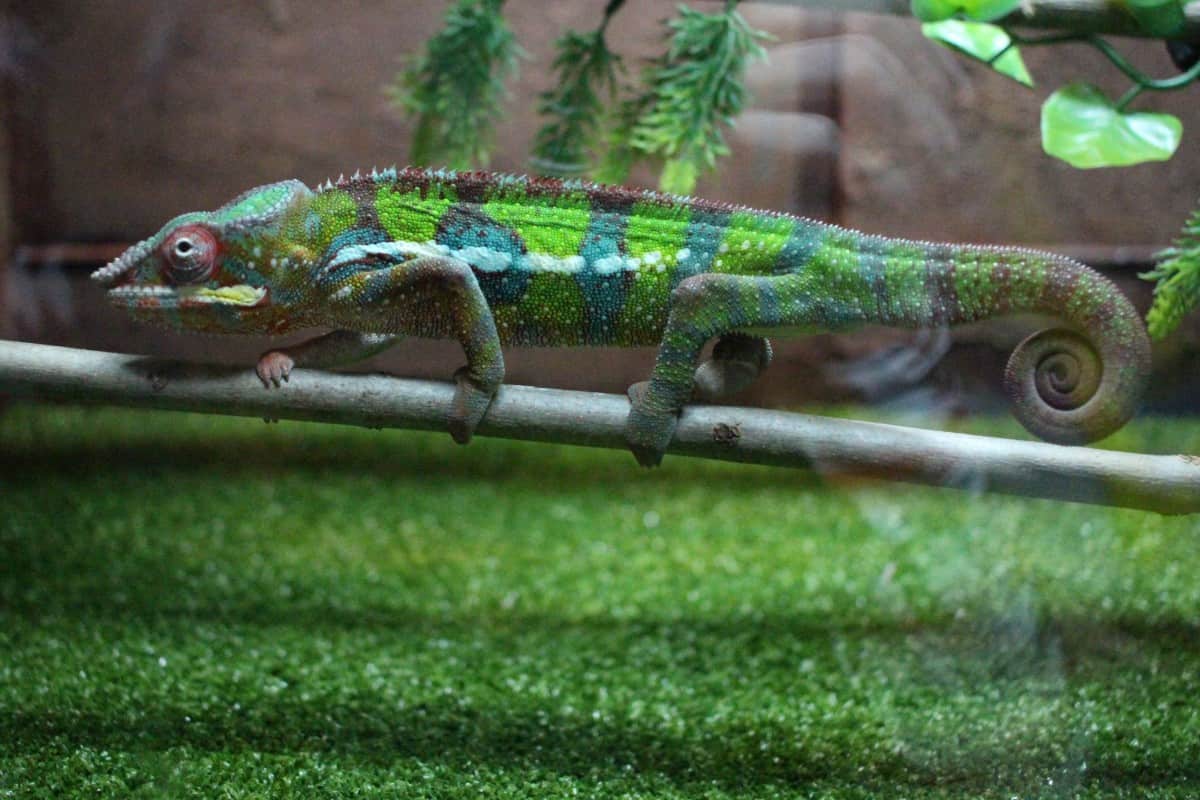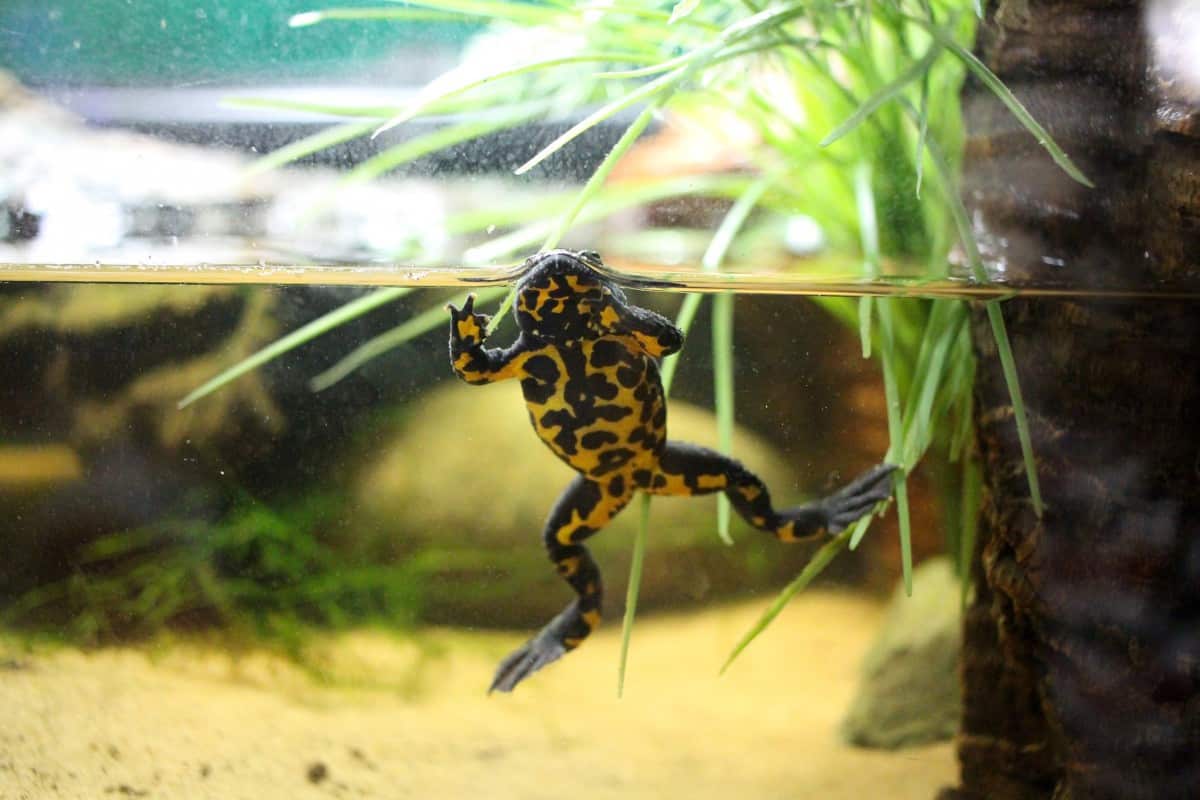 Are Peppa Pig World tickets worth the money?
We had such a lovely day at Paulton's Park – one of the nicest family days we've had in ages – and a huge part of that was the awesome new additions to Peppa Pig World. I know that Paulton's Park is a day out our family will love for years – there is so much to do for every age, it's great value for money and we can't wait to go back. If you're looking to visit make sure you check the Peppa Pig World opening times and there are often Peppa Pig World deals online too. If you're looking to make a weekend of it look for hotels near Peppa Pig World too – we've stayed in a couple of lovely ones, Potters Heron Hotel and Marwell Hotel.