Disclosure: We have been gifted Merlin Annual Passes for the year however all opinions are my own.
Each year we visit Alton Towers for the weekend, spending a day at the theme park and a day at the water park. This is our third year of having this tradition and it's something the children have come to really look forward to – especially with our other regular Merlin Annual Pass adventures.
This year we went to Alton Towers at the very end of April and hadn't tried to book waterpark tickets until about a week before – and they were sold out online! We had everything crossed that there would still be tickets available on the door, and there was, thankfully, but it's definitely worth booking waterpark tickets as early as possible in case they do sell out.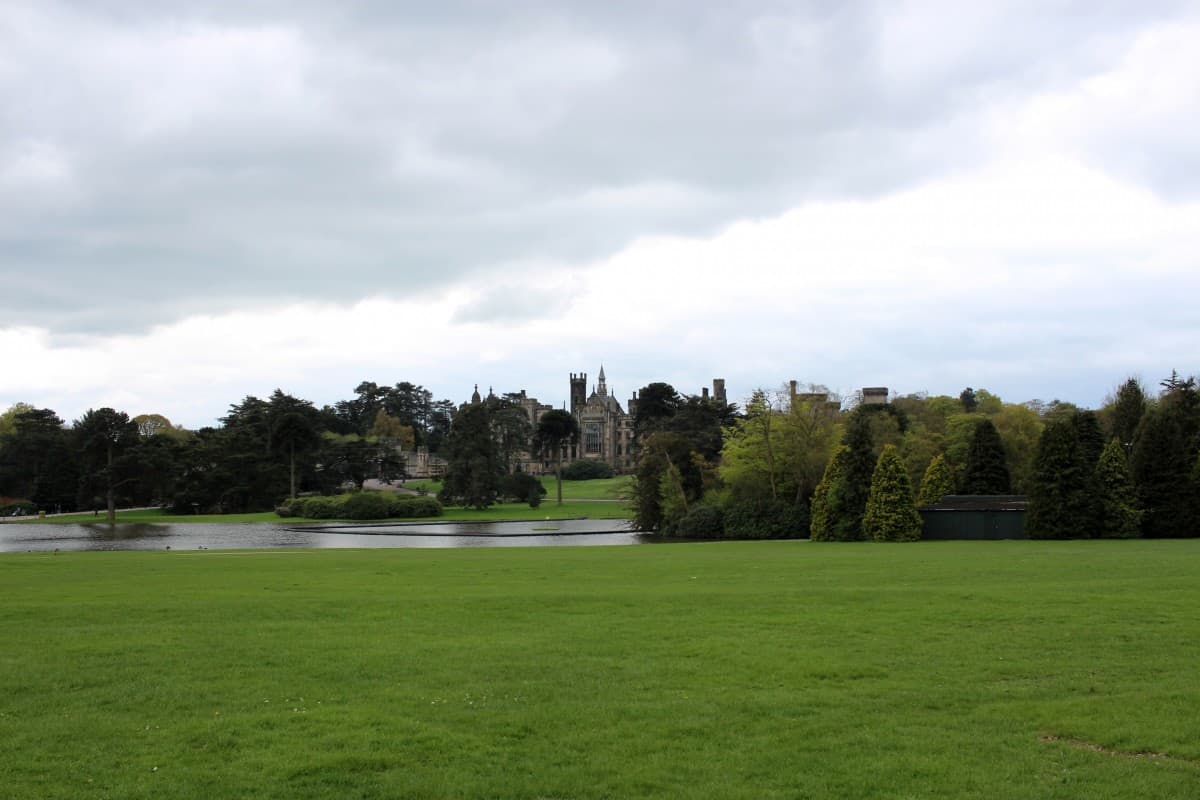 We love our day at Splash Landings. It's so much fun and you really can spend a whole day in the waterpark. You can take bags and towels into the waterpark with you and there are places to buy drinks and snacks as well as a restaurant for lunch too and plenty of seating.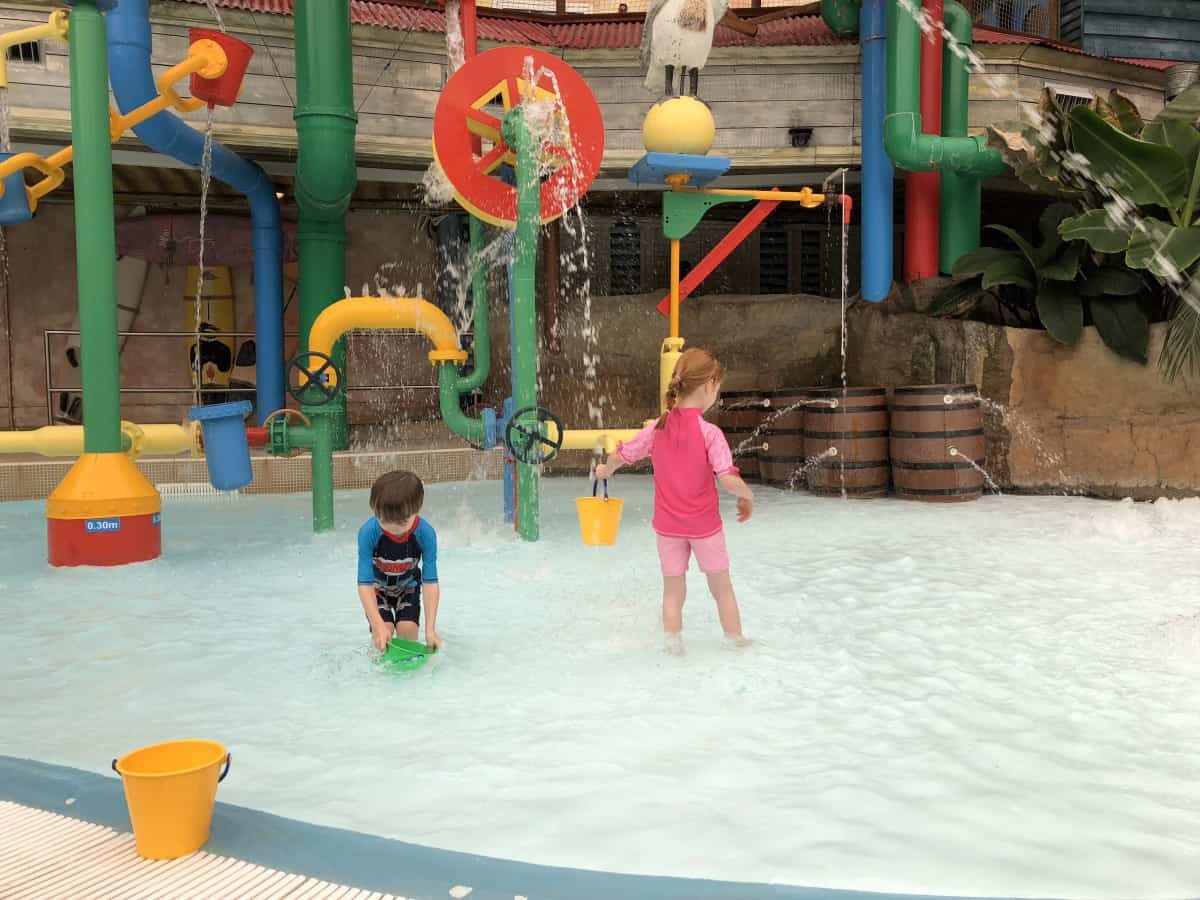 The children always start with the splash zone part of the waterpark – where there's shallow water, pipes and fountains, all spraying water in different directions as well as two little slides into the water too. This is a great area for toddlers and younger children and it helps the children get used to the water and the temperature.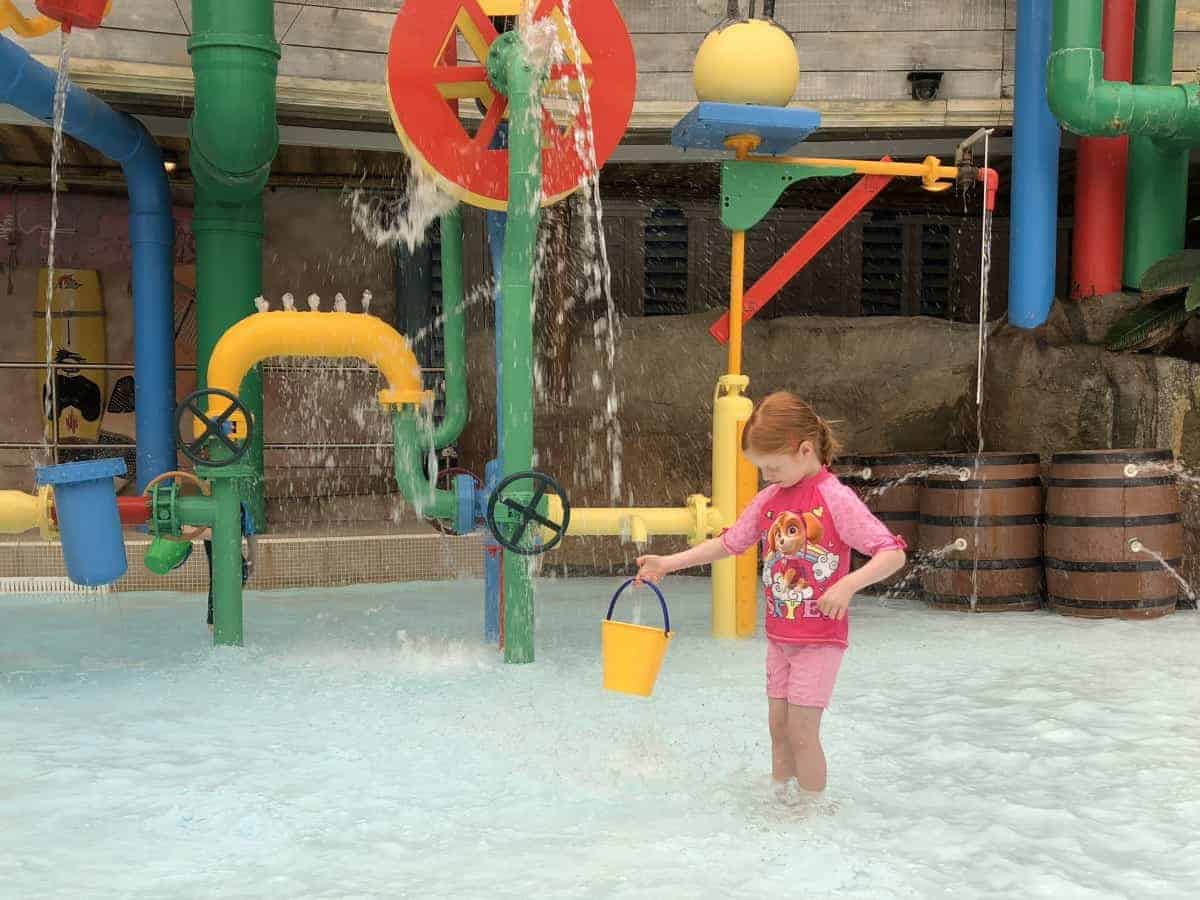 There's a huge climbing frame within Splash Landings with various water activities and water coming from every direction – as well as a huge bucket above it that gradually fills up and then gets poured downwards, soaking anyone in it's path.
Splash Landings also has plenty of space to swim as well as an area of rapids with rubber rings to enjoy and a few really big slides that you go down in inflatables. The children went on one of the slides for the first time on this visit and absolutely loved them – a great addition to any Splash Landings visit.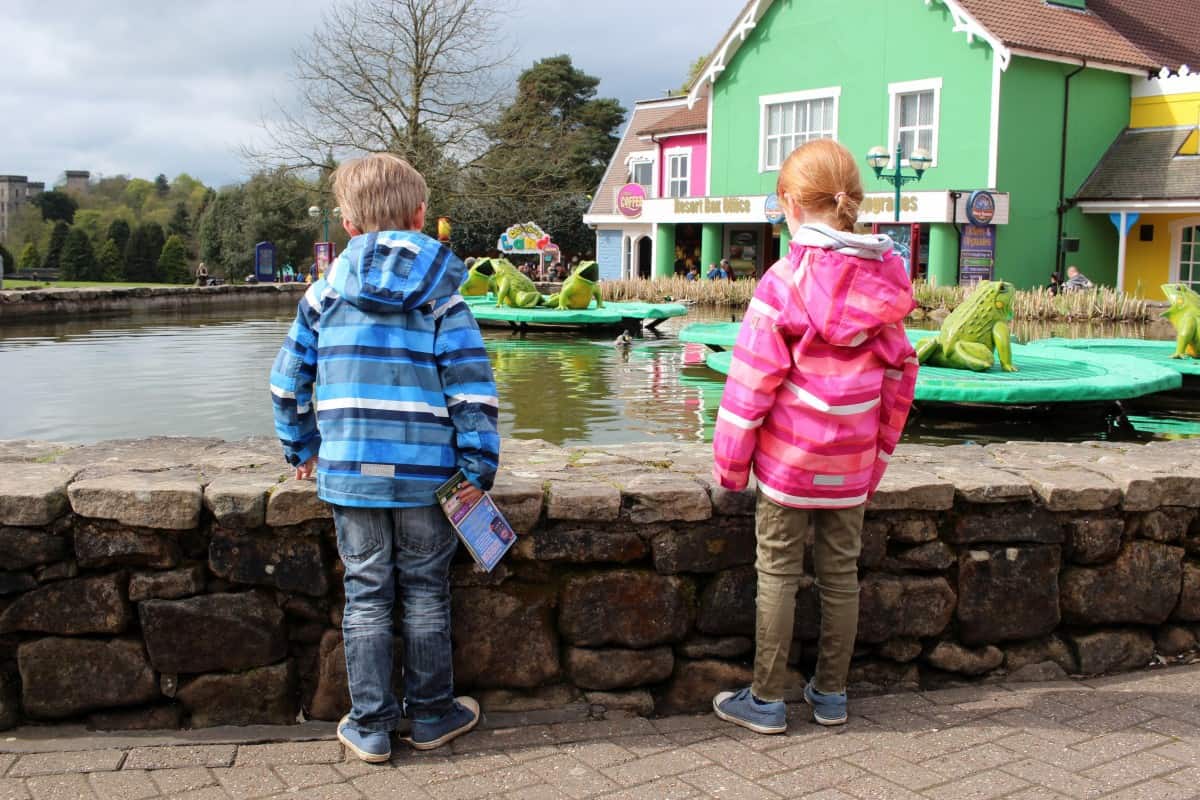 The next day we went to the theme park and, aside from it being so unexpectedly cold, the children had a great time. We started off, as usual, with CBeebies Land – the children's favourite place.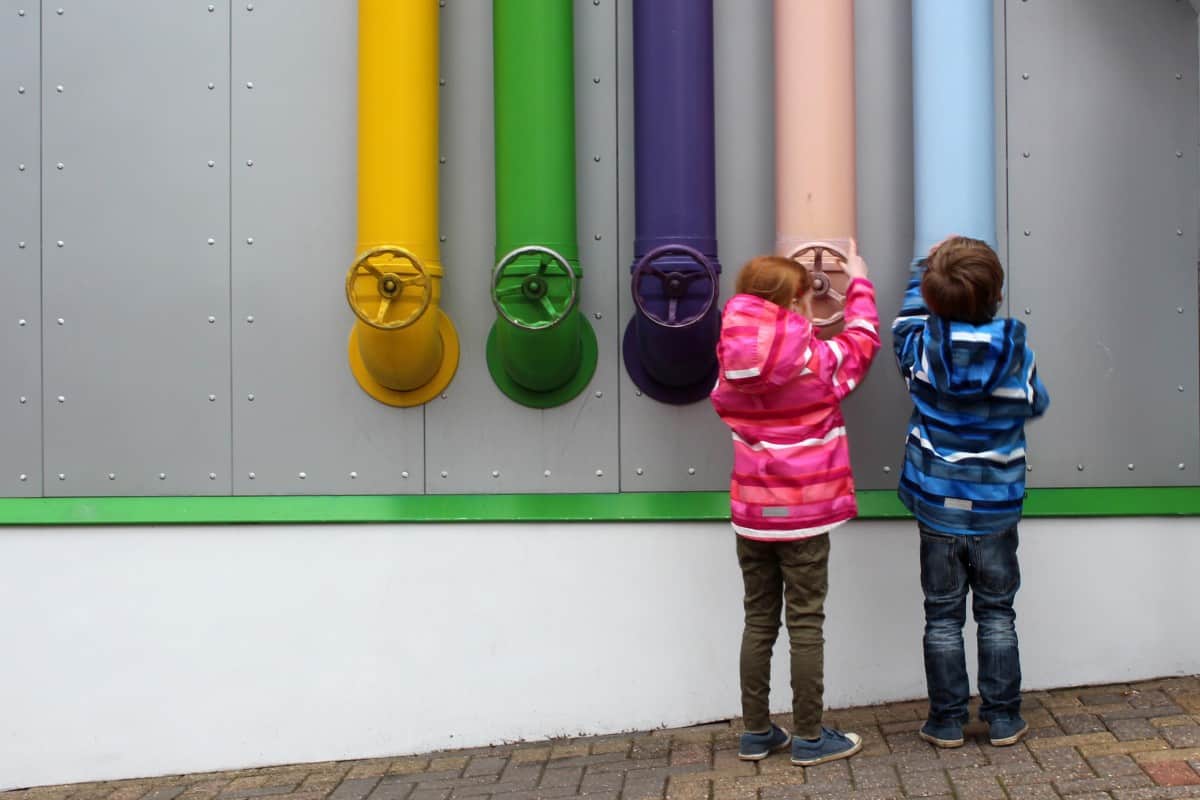 We went on the Octonauts rollercoaster first, as it's their favourite ride, followed by the In The Night Garden boat ride and the Get Set Go Treetop Adventure. CBeebies Land is so much fun to spend time in and the children happily spent the morning wandering around and enjoying the rides.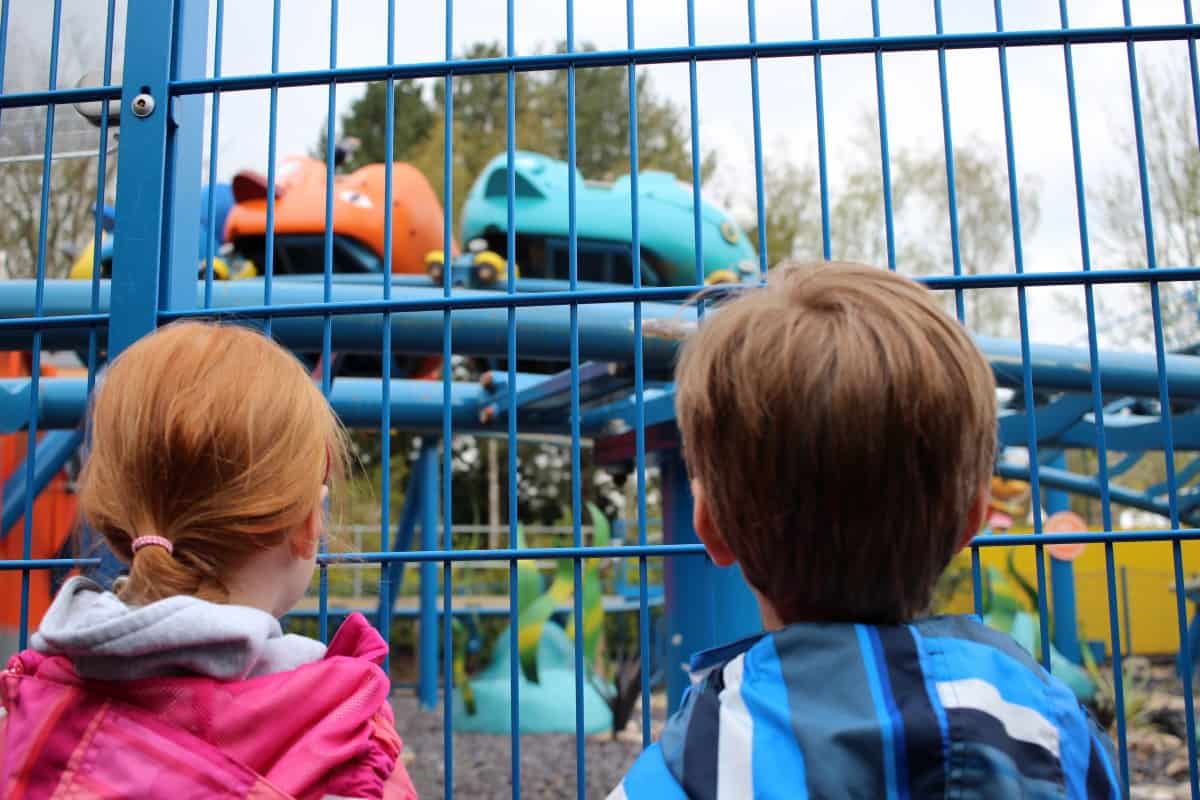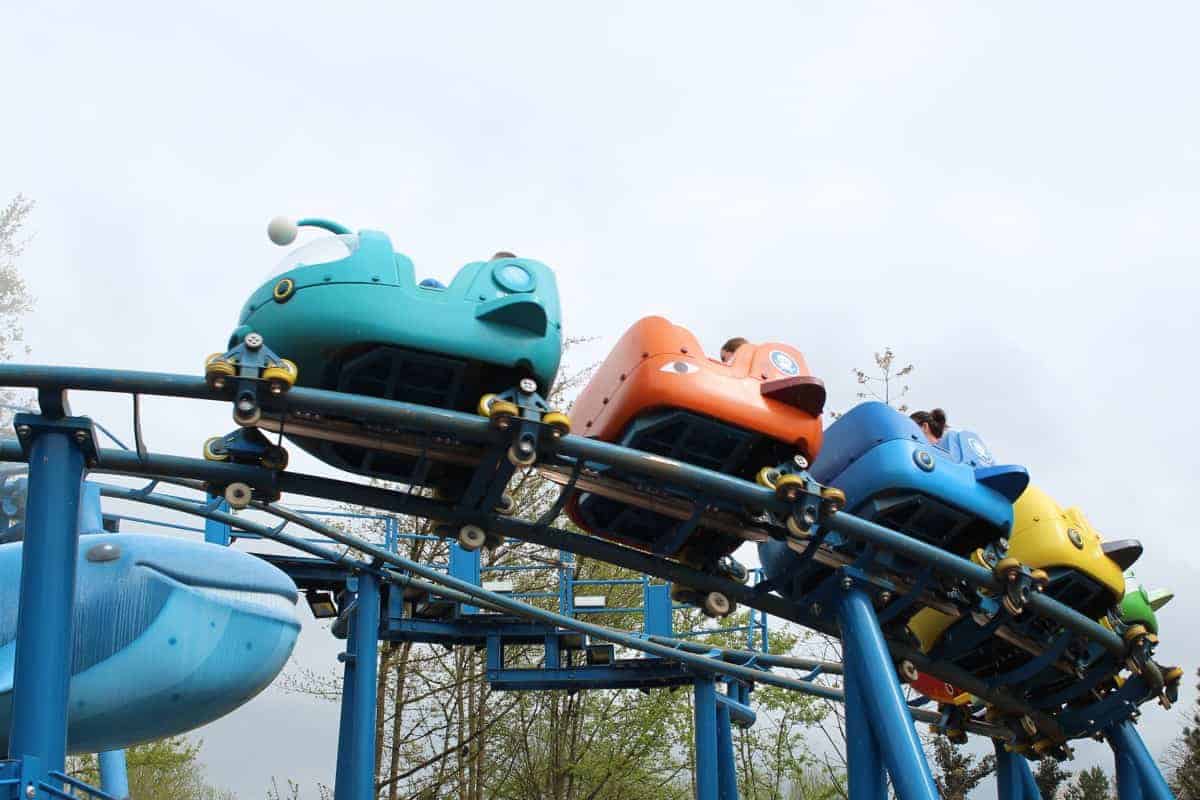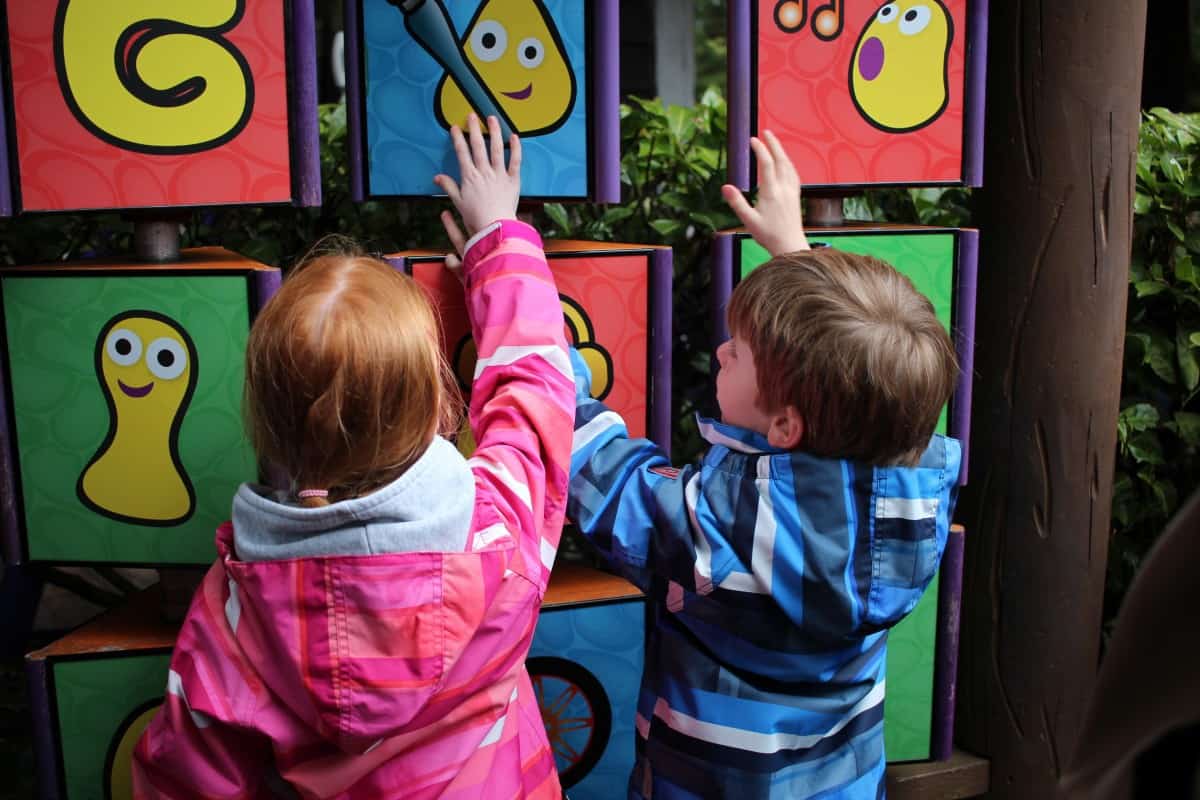 We then headed for the main park to have lunch – where we bought really nice chicken tikka wraps – and then carried on with the bigger rides. The children loved the Runaway Mine Train – their first time on it – and they always love getting on the Skyride to see more of the park too.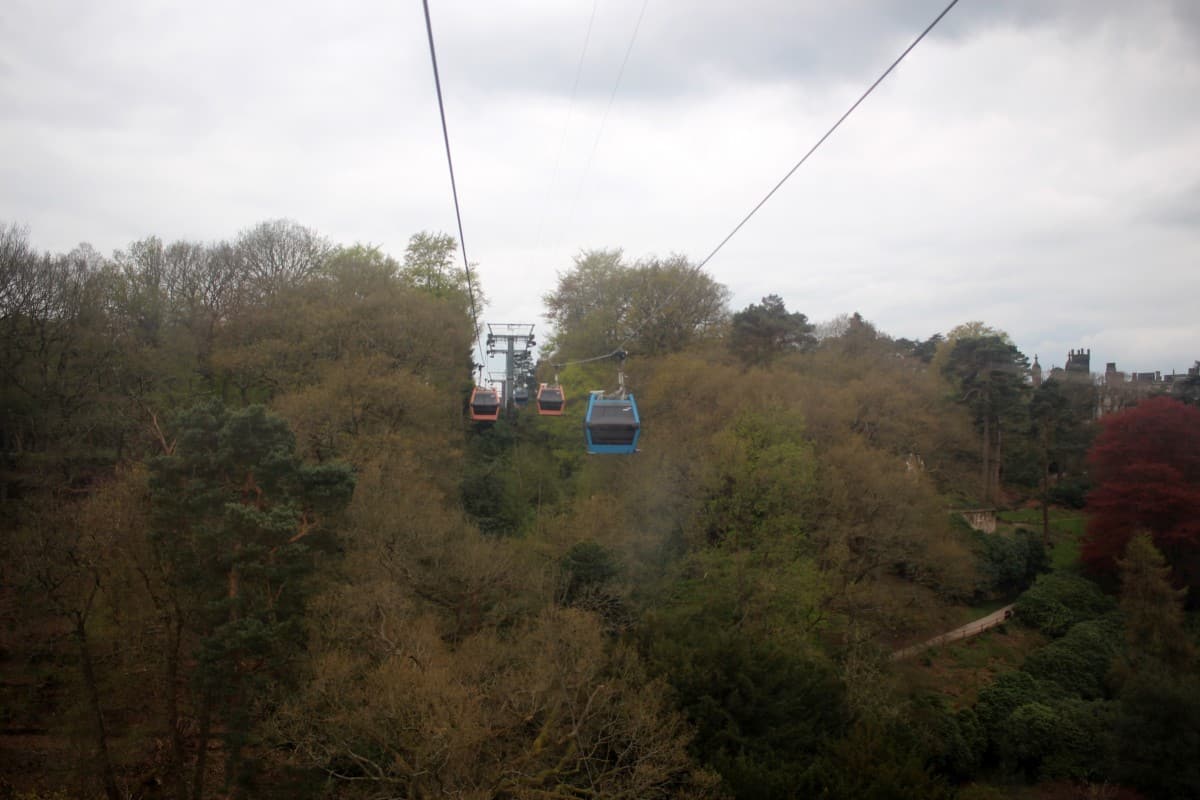 We went in the Sharkbait Reef, a really lovely Sea Life centre, and the children really enjoyed looking at all the fish – even though we have been to quite a few Sea Life centres already this year!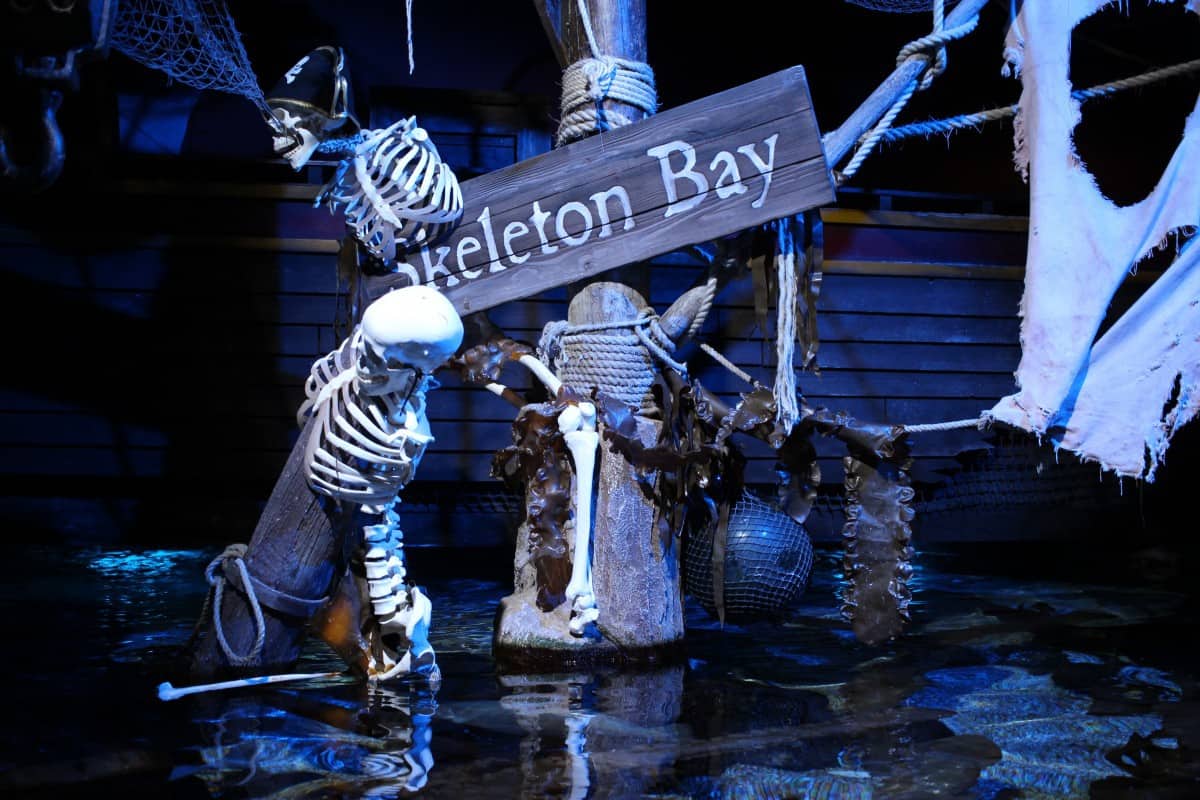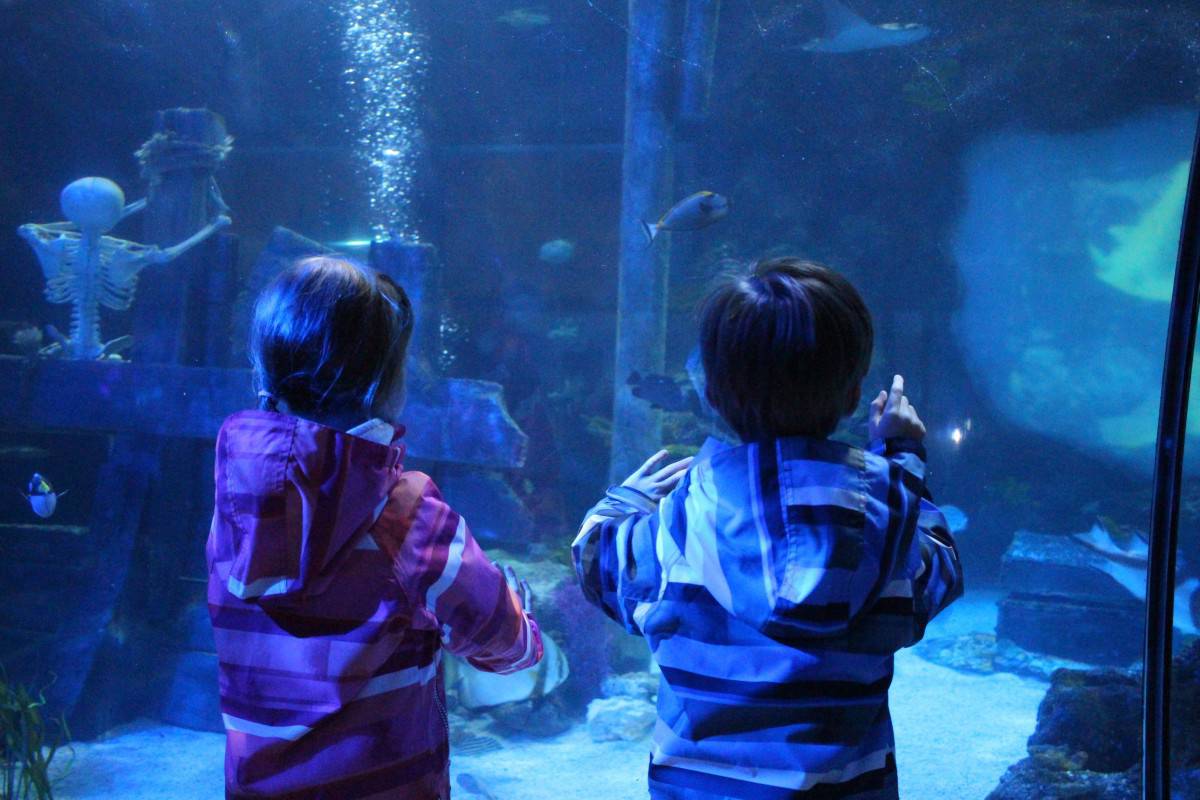 Our day finished with the monorail back to our car – another of the children's favourite things. We've found that parking at the waterpark makes getting back to our car so much easier after a long day at Alton Towers and the monorail saves so much time when you have children with little legs and achy feet.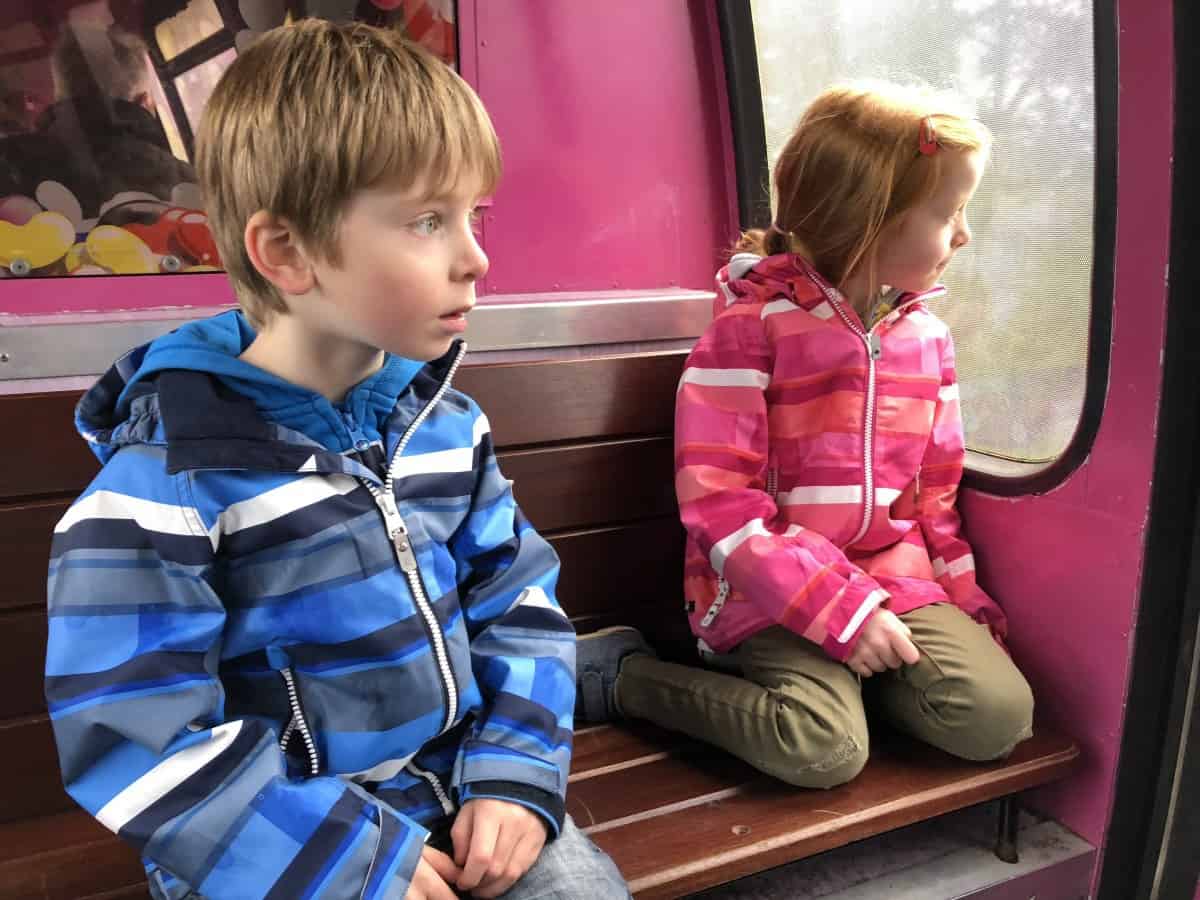 Our annual trip to Alton Towers was a success – the children had a great time – and they are already talking about going to Splash Landings and Alton Towers again next year. But, we may even try and squeeze in a visit for the fireworks later this year as a surprise. It's one of our favourite places – and we just wish it was closer. But, it means we can make it into a really lovely weekend adventure.
You can find more day out inspiration here: