Here's this week's instalment of Blogger Behind the Blog where I interview a blogger all about their reasons for blogging and what it means to them. This week I'm joined by Angela from The Life of Spicers.
Here's Angela with more about her blogging life:
Where did your blog name come from?
I wanted to call the blog something that would grow with me, even if I decided to change direction after a while. Being able to fit my surname into the name seemed to fit well, and when I said it out loud it stuck.
When did you start your blog and why?
I have had previous blogs before The Life Of Spicers, but always seemed to migrate back to blogging after a while. The Life Of Spicers was started in 2012 just after my Dad passed away. I was spending more time on the internet entering competitions trying to find some escapism. I stumbled upon giveaways on blogs, and my love of blogging returned. It must have been the right time as I'm still here five years later.
What did you do before you blogged?
I have always dabbled in blogging and online activities. My Twitter account was active a long time before the blog way launched, so I think it was inevitable in the end.
What was your first post?
I wrote a post introducing myself. It wasn't very long or very interesting, but I've left it there. It's difficult thinking of that first every blog post isn't it.
What inspires you to blog?
I have always had a passion for writing. From being a child and typing out books onto a typewriter, to making my own library with books from my bookshelf. Blogging just feels right for me, and I can't ever imagine not doing it.
What post has had the best response, which post are you most proud of and which post did you enjoy writing the most?
I seem to have fallen into writing about Walt Disney World, We have been three times now and will definitely be going back. My Disney posts are definitely the most popular on my blog, but that's probably because I enjoy writing about them so much. I knew Disney was going to be a niche for me when I wrote What To Buy before Going To Walt Disney World and it just took off.
Have any of your posts not had the response that you expected?
I've written some posts that I really thought would do well, but they sit there without many views at all. I guess you just can't predict what will work and what won't sometimes.
Where do you see your blog in a year's time?
I've always said I would love to be earning a full time income from blogging. I've been thinking about this lately, and ultimately I would love to still be in love with my blog in a year's time. It has brought me so many opportunities and I hope I can carry that on for years to come.
What is your favourite thing about blogging?
I have met some lovely people through blogging, and there is always a massive amount of support that brings. I am also a little bit of a geek and love learning new things. That's definitely true with blogging as there is always something new to learn.
…and your least favourite?
I struggle to keep up with all of the social media sharing that seems to be required for a blogger to stay in the spotlight.
What's the best blog post you have ever read?
I have read so many amazing blog posts over the years. This one recently from The Diary of a Jewellery Lover stands out as I would love to visit New York one day.
What blog do you love to read and why?
I love reading The Williams World by Tracey as she inspires me with her travel plans, and also Angela's blog Adventures In Websterland as she has lots of money saving tips.
Do you do anything differently now to when you started blogging?
When I first started blogging I didn't have a clue about SEO or how to edit my photos. I'm always striving to take better images for my blog, something that I think will be a long journey as it keeps being pushed to the bottom of the to do list.
Is blogging what you expected it to be?
I'm not really sure what I expected blogging to be, but it amazes me in some way shape or form every day.
What's been your favourite blog collaboration to date?
My favourite blog collaboration to date is one I did recently as it stands out in my mind. I worked with Hotel Chocolat just before Christmas, and it was a definite hit in the household.
Are there any brands you would love to work with, why?
I would love to work with Walt Disney World again one day. We had an fantastic experience on our last holiday and were able to enjoy a speciality cruise which was amazing.
Have you had any blogging fails so far?
Plenty and way too many to mention.
What is your biggest blogging hope, dream or ambition?
I would love to help people plan their ultimate Disney holiday without it costing more that it should. If I can help just a few people with my posts, then I am doing a good job.
What do you do when you're not blogging?
I work four days a week in an admin role, a job that I have had for quite a few years now. I also am know to have my nose in a book quite a lot.
and lastly, tell us all a random fact about yourself
I have reached my fourties without breaking any bones.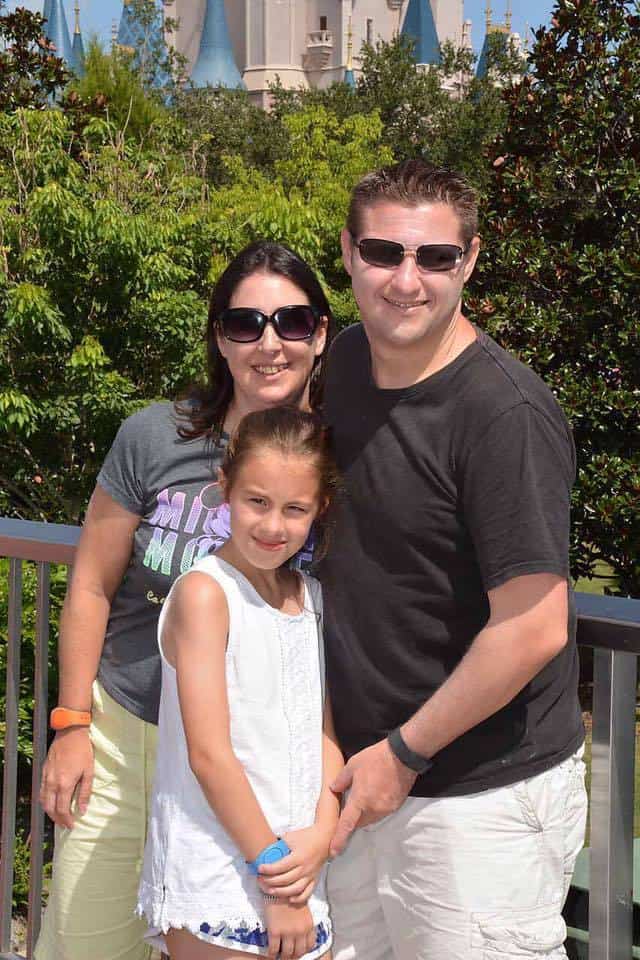 Now that you know all about Angela from The Life of Spicers, make sure you go and read her blog. Make sure you follow her on Twitter, Facebook and Instagram too. Thanks so much Angela for being involved!