Here's this week's instalment of Blogger Behind the Blog where I interview a blogger all about their reasons for blogging and what it means to them. This week I'm joined by Kate from The Less-Refined Mind.
Here's Kate with more about her blogging life:
Where did your blog name come from?
I originally started a freelance writing business called Refined Prose (I love a pun). However I quickly realised that blogging is where my heart's at, and the name evolved from there.
When did you start your blog and why?
I started the blogging just once a week back in January 2015, to try to bring traffic to my freelance website. I decided to get serious about blogging and relaunched as The Less-Refined Mind in December 2015.
What did you do before you blogged?
I used to work in exports. It may sound interesting, but as my HuffPost profile says: I soon decided that much like cardboard boxes, office politics are significantly less fascinating to adults than they are to children… (You can read more about how that all ended [not well] here if interested.)
What was your first post?
Should You Get Married? (my freelance business was geared towards the wedding industry).
What inspires you to blog?
Um, everything! I know that's a bit vague but everything that makes me feel makes me want to write.
What post has had the best response, which post are you most proud of and which post did you enjoy writing the most?
That's a tough one. Best response: Yes, I Know My Daughter Needs a Sibling; proudest: Breastfeeding: The Myths vs The Magic; most enjoyable: New Mum? You're Basically a Jedi.
Have any of your posts not had the response that you expected?
I once wrote a guest post about how my husband really struggled with our baby in the early days, and how when I finally forced him to discuss it, it transpired that he was scared of breaking her (our daughter was born 5lb 4oz). Sheila Gregoire, the lady I guested for, runs a Christian blog, and because I started the post talking about how I felt completely overwhelmed and unsupported by my husband, the backlash was immense.
While the religious aspect of the blog played zero part in my decision to write for them, I was shocked at some of the responses – essentially that I should be submitting to my husband and I had no right to feel the way I did. All this, despite the fact it was supposed to be a positive post about the resolution we found!
Thankfully, the people who felt that way were few and far between and I had many other Christians coming forward to my defence, including Sheila.
Where do you see your blog in a year's time?
I'd love to have more time to dedicate to my photography and work on improving that; perhaps my linky will have grown too. Basically the same as right now but hopefully a little (or a lot!) more successful.
What is your favourite thing about blogging?
A sense of purpose and a sense of belonging. It sounds trite but I've never felt so accepted in any other group I've been a part of.
…and your least favourite?
Social media! It takes over everything, as I discussed in this post.
What's the best blog post you have ever read?
Wow, so many… this one is quite special.
What blog do you love to read and why?
I love Live Love Blog for all their awesome tips.
Do you do anything differently now to when you started blogging?
Oh my gosh – everything! Literally too many things to list out here – I've actually published a few posts about this recently to hopefully help other newbie bloggers.
Is blogging what you expected it to be?
In a word, no. It's far more work and far more rewarding than I anticipated.
What's been your favourite blog collaboration to date?
I loved the #TeenTalk campaign I was part of, partly because it was a fabulous afternoon and partly because I think it's a really important campaign.
Are there any brands you would love to work with, why?
Lots! Is it bad that there are none specifically I can call to mind right now?!
Have you had any blogging fails so far?
Again, many. Most notably when I wrote about issues I was having with my mother-in-law… Despite having my husband's support and approval it didn't go down too well!
What is your biggest blogging hope, dream or ambition?
Having met Nadia Sawalha for afternoon tea for the #TeenTalk campaign, I'd love one day to be sitting up on that podium with her having a chat about breastfeeding or something else close to my heart!
What do you do when you're not blogging?
Erm, look after my little girl, take a shower, eat something once in a while. I'm always blogging!
and lastly, tell us all a random fact about yourself.
I'm pretty awesome at the limbo.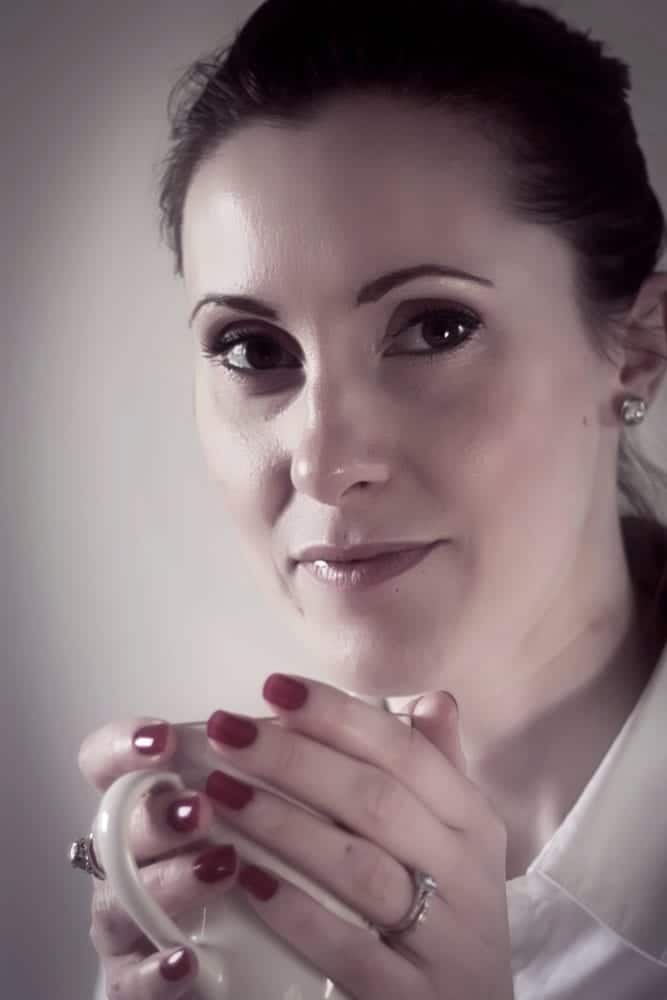 Now that you know all about Kate from Less Refined Mind, make sure you go and read her blog. You can follow her on Twitter, Facebook and Instagram – thanks so much Kate for being involved!