Disclosure: We were sent the featured products for the purpose of this post however all opinions are my own.
This post contains affiliate links and I may receive commission if you visit a link and buy something. Purchasing via an affiliate link doesn't cost you any extra, and I only recommend products and services I trust.
As my first Graco Ambassador review since the Graco Sky we have been putting the Graco Evo through its paces. The Graco Evo is very similar to the Graco Sky and so from the minute we took it out the box it felt familiar and has been a great pushchair to use.
What were our first impressions of the Graco Evo Stroller?
The Graco Evo Stroller came with everything in just one box and we picked the 'Sand' fashion – I wanted something gender neutral and there were a lot of colours to choose from. I also thought sand would contrast nicely against the black frame of the Graco Evo.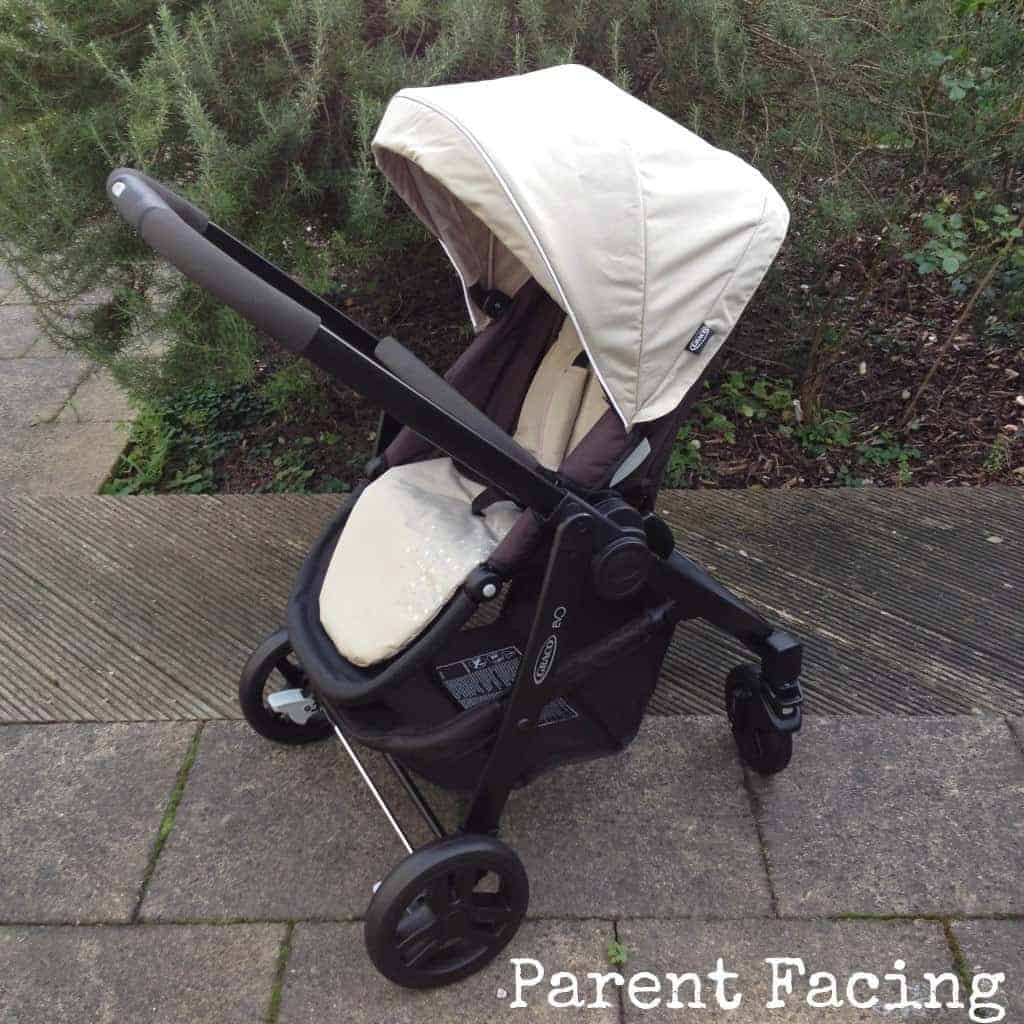 The Graco Evo was incredibly easy to put together, literally just putting the wheels on and popping on the hood! No instructions were used even though it came with them. The Graco Evo comes complete with raincover and co-ordinating footmuff as standard.
How many modes does the Graco Evo Stroller have?
The Graco Evo is fully reversible and can be forward facing or parent facing depending on the way you position the reversible seat on the Graco Evo frame. It can lie flat from newborn however there is a Graco Evo Carrycot that's sold separately that can also be used from birth as well as a matching Junior Baby or SnugSafe Car Seats that can also be used with the stroller to create the Graco Evo travel system. The car seat we reviewed previously as part of the Graco Sky review and there isn't a dedicated Graco Evo car seat.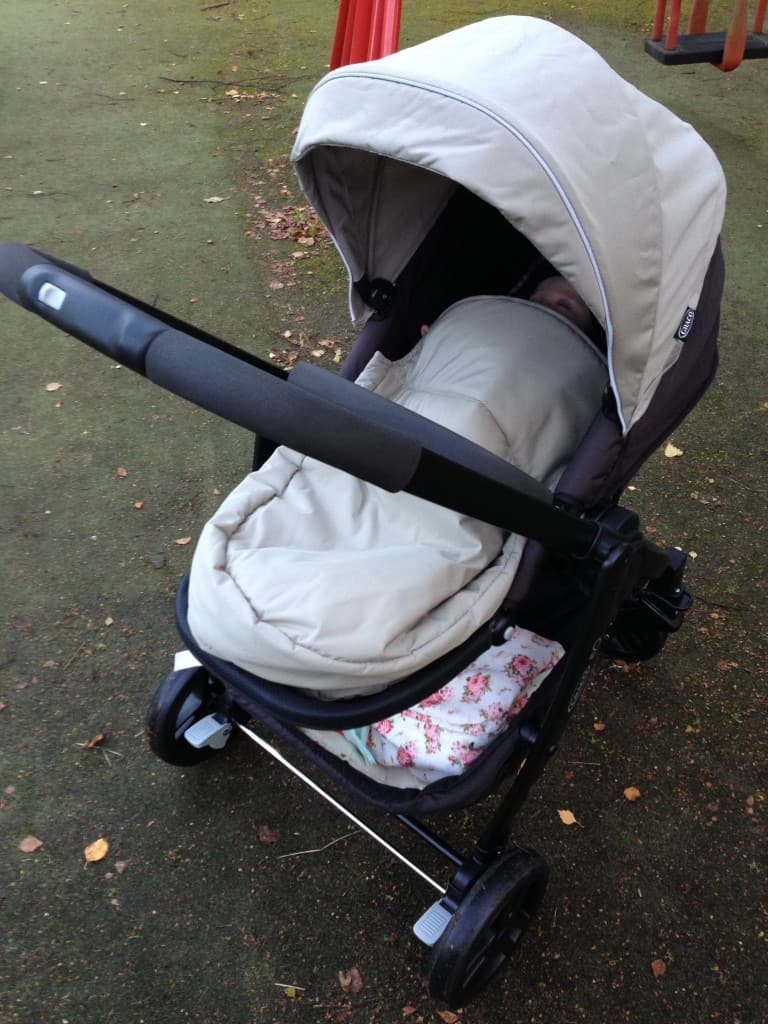 We have used the Graco Evo both in rear facing/parent facing mode with Little Man and forward facing mode with LP and it's simple to switch the pushchair seat from facing one way to facing the other – you push a button down on either side, pull the seat unit up and off and put it back down again facing the other way.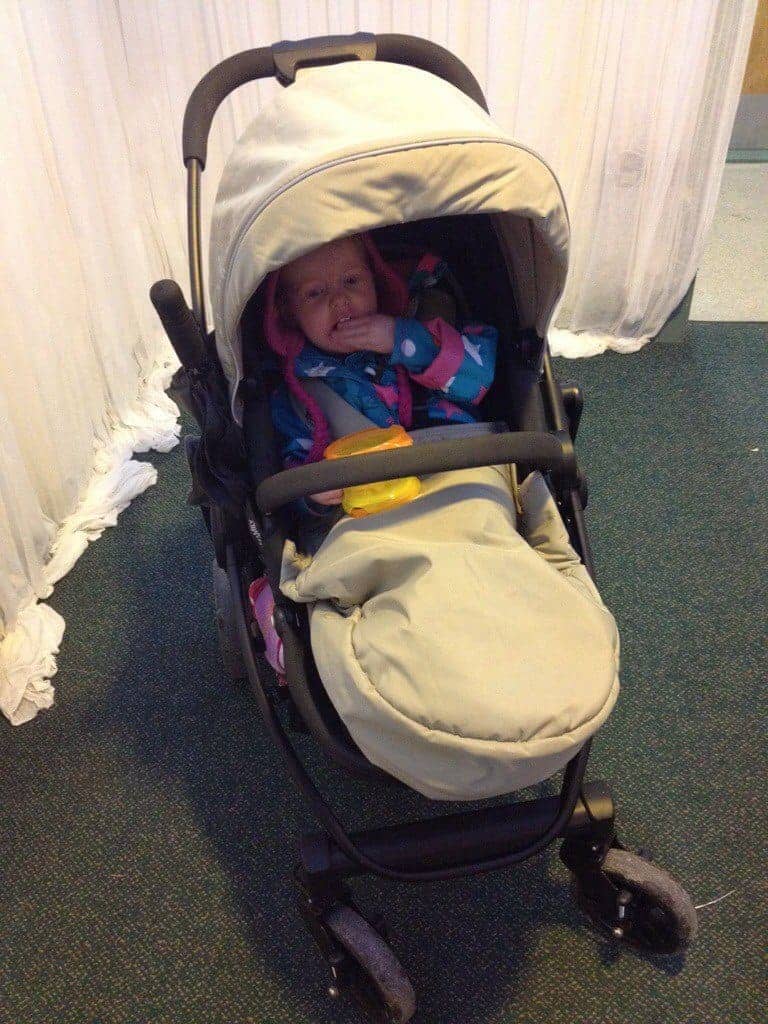 The seat unit is really well padded and a good size – the guidelines are up until age 3 and I think this would be realistic for an average size three year old. There's also a foam covered bumper bar for added safety.
How do you fold the Graco Evo Stroller?
The Graco Evo has Graco's one hand fold that I am a huge fan of – you move a button across with your thumb, pull a trigger on the handle with your fingers and the pushchair chassis collapses smoothly. It's really easy and a true one handed fold that makes life with little ones run that bit smoother!
The only downside to this is that after being used to using the Graco Sky I was expecting the Graco Evo to stand up once I'd folded it, however, it fell straight on the floor as it doesn't have the foot on it that the Graco Sky does to keep it standing unaided! Silly me, but definitely something I think Graco should introduce on all their pushchairs. Once folded the Graco Evo was compact and fitted nicely into our Ford Focus boot, taking up about half the space.
How have we found the Graco Evo Stroller?
We used the Graco Evo during our holiday in Wales and walked with it through the forest and over stony ground as well as on our usual days out. The Graco Evo felt really nice to push along, handled really well and had a small turning circle so changing direction was incredibly smooth. LP was comfortable in the pushchair even over rough ground and we found the wheels worked well on rough terrain – the lockable wheels are a great feature.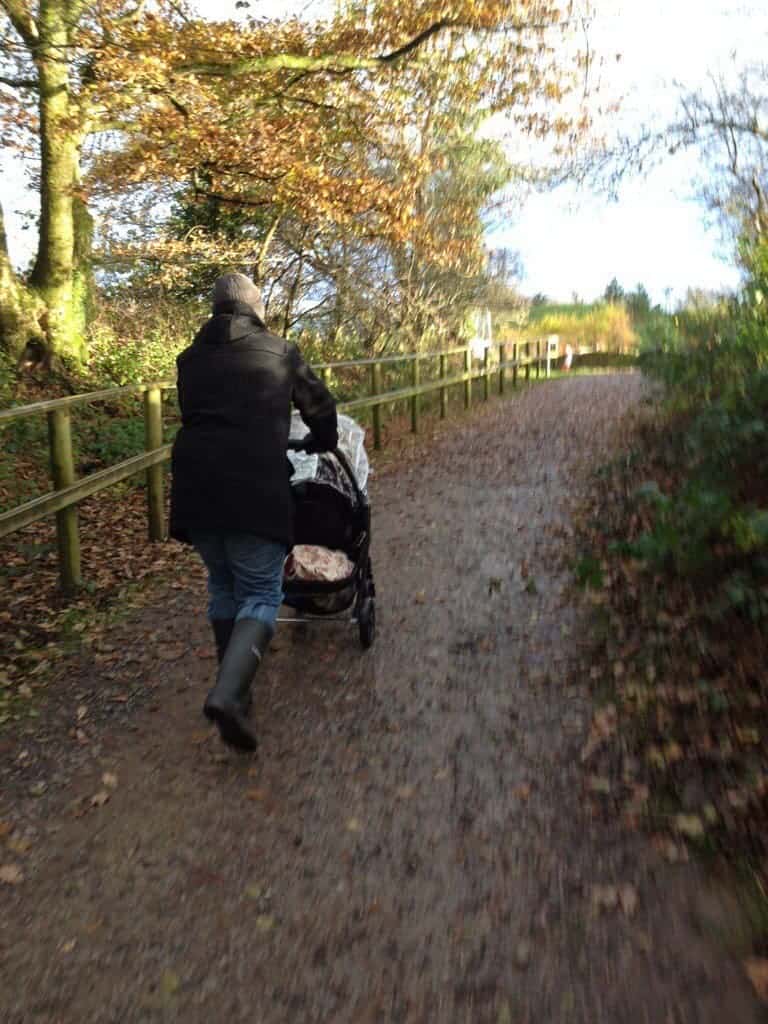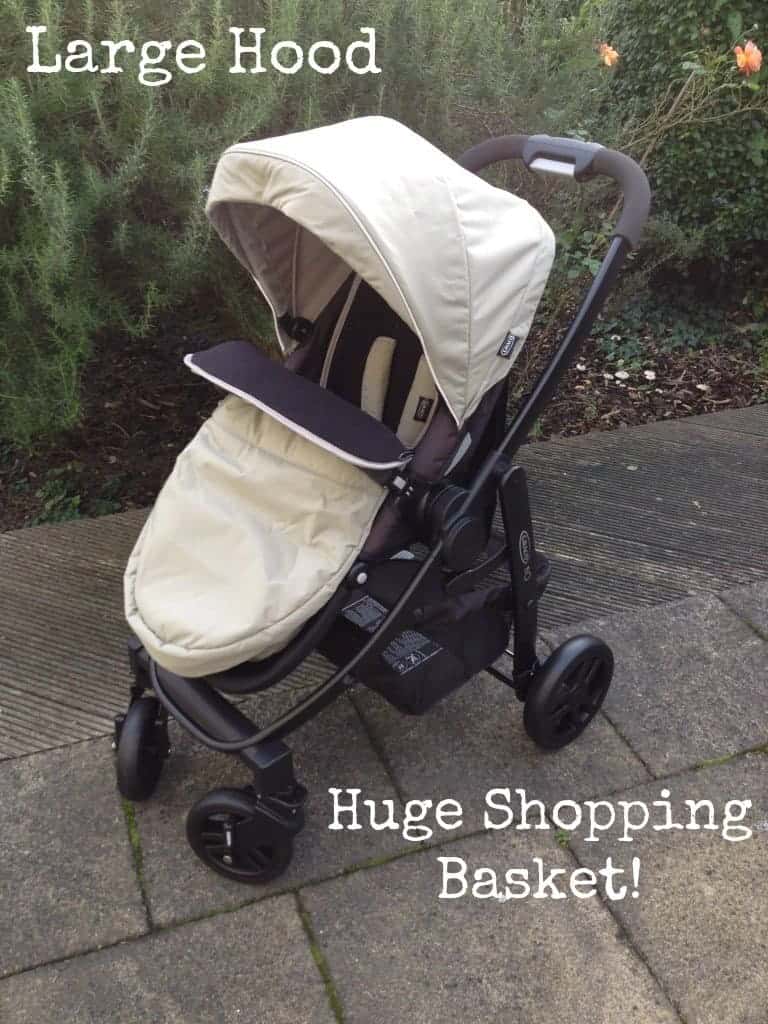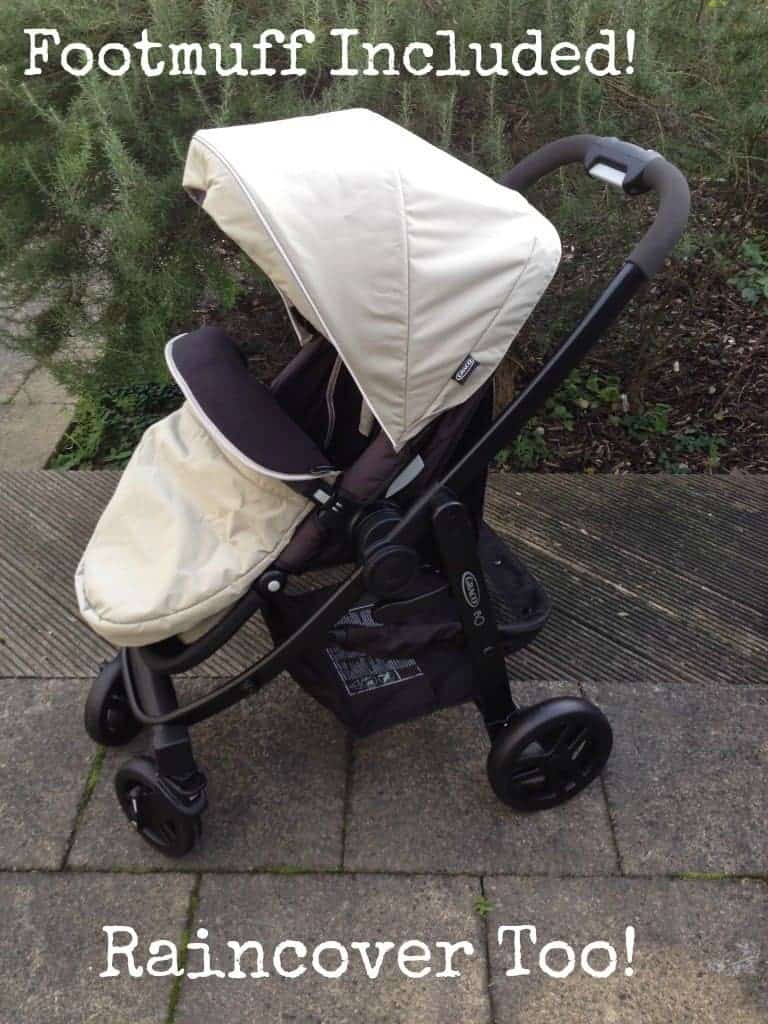 We had to use the rain cover more than once whilst in Wales and it was huge and easy to get on and off the pushchair. The footmuff was also easy to attach but we did find it slipped down when taking LP or LM out of the pushchair and we had to make sure it was back in place each time we used it before we put the child into it.
We found the shopping basket on the Graco Evo is a really good size and we could fit our changing bag, raincover and a lot of shopping into it – a definite plus point for any family. The Graco Evo pushchair is one of the best strollers and travel systems we have used and a great investment for any new mum or young family.
For alternative options aside from this Graco Evo travel system review you can read our Graco Evo XT review and the Graco Evo Mini review. They may not be Silver Cross, but Graco pushchairs are a fantastic budget friendly option for any family with a baby or toddler.