Disclosure: We were invited on this day out for the purpose of this post however all opinions are my own.
Kew Gardens was one of the first places we visited when lockdown eased and attractions were able to open up again safely. We had a lovely time but it rained pretty much all day so we were looking forward to going back when the weather was nice. The launch of the Gruffalo Adventures event ended up being just the opportunity to explore Kew in all its glory!
The Gruffalo Adventure is included with all Kew Gardens bookings and to make the day as safe as possible numbers are limited and tickets are booked in advance with a clear arrival time.
We parked easily for free a couple of minutes walk from Kew Gardens and joined the small socially distanced queue to the entrance. This is all outside and leads straight into Kew Gardens. We were pointed in the direction of the Gruffalo Adventure trail and set off to explore.
We soon found the little brown mouse who pointed towards the start of the trail for us where we were greeted by staff, given an activity leaflet and told when the Gruffalo would be making appearances throughout the day.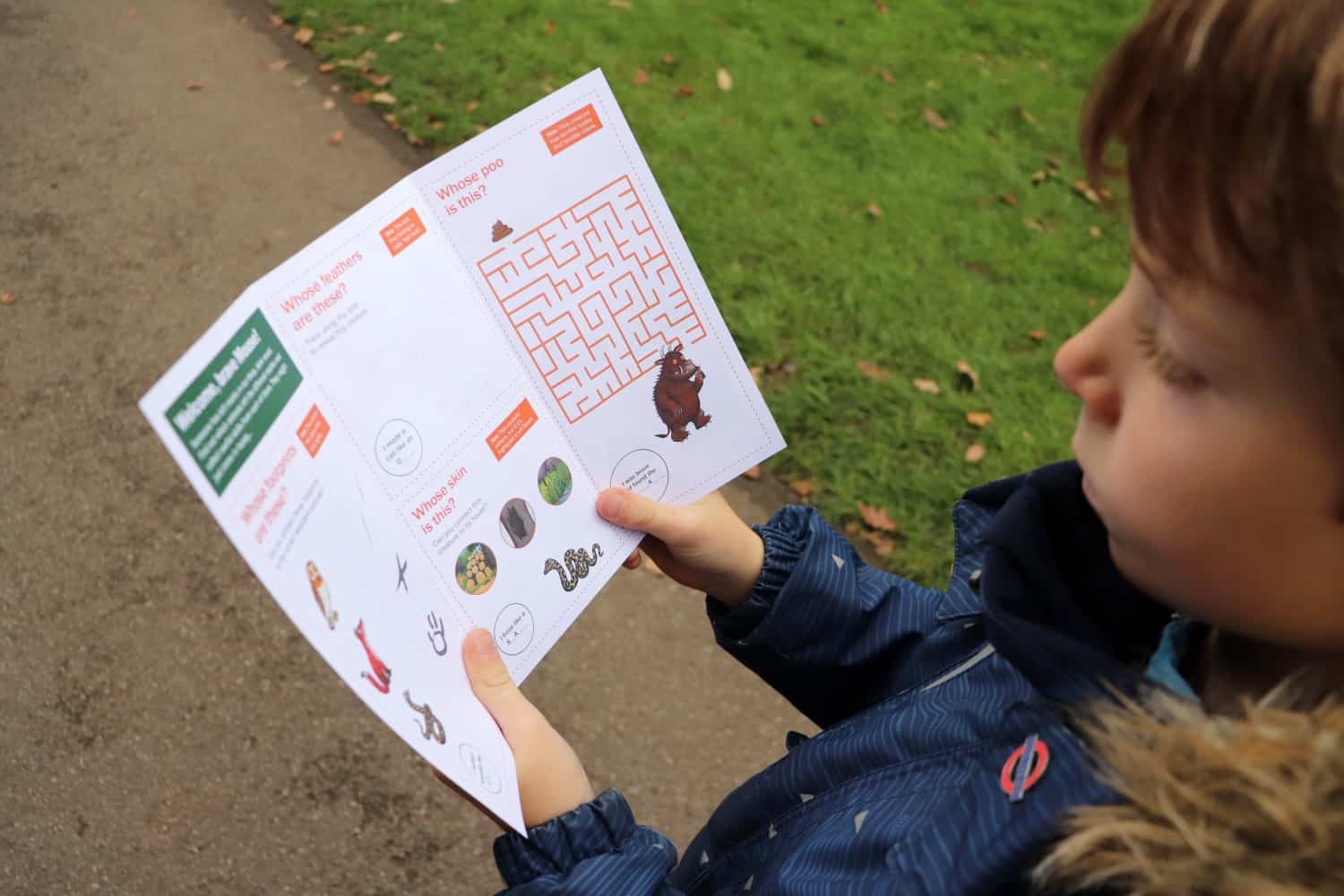 LP and Little Man literally dashed off to follow in the Gruffalo's footsteps, before catching up with the fox and the mouse. The statues on the trail were beautiful and visitors were really good about queuing and taking turns to take photos along the route.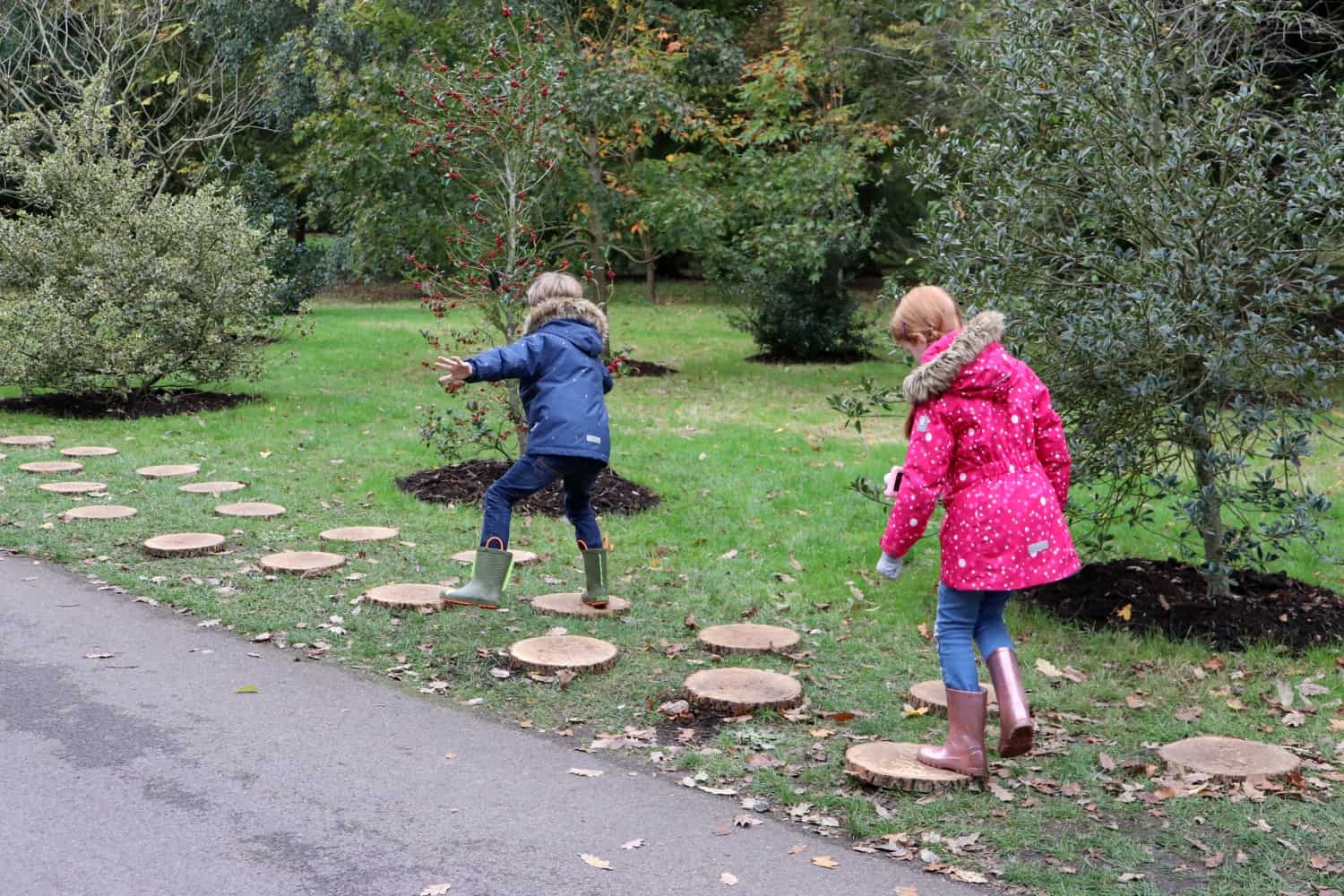 The Gruffalo Adventure took us on a walk around Kew Gardens that we hadn't explored before. We usually head straight for the Great Pagoda and so it was nice to explore different parts of Kew Gardens that we hadn't seen on our last visits.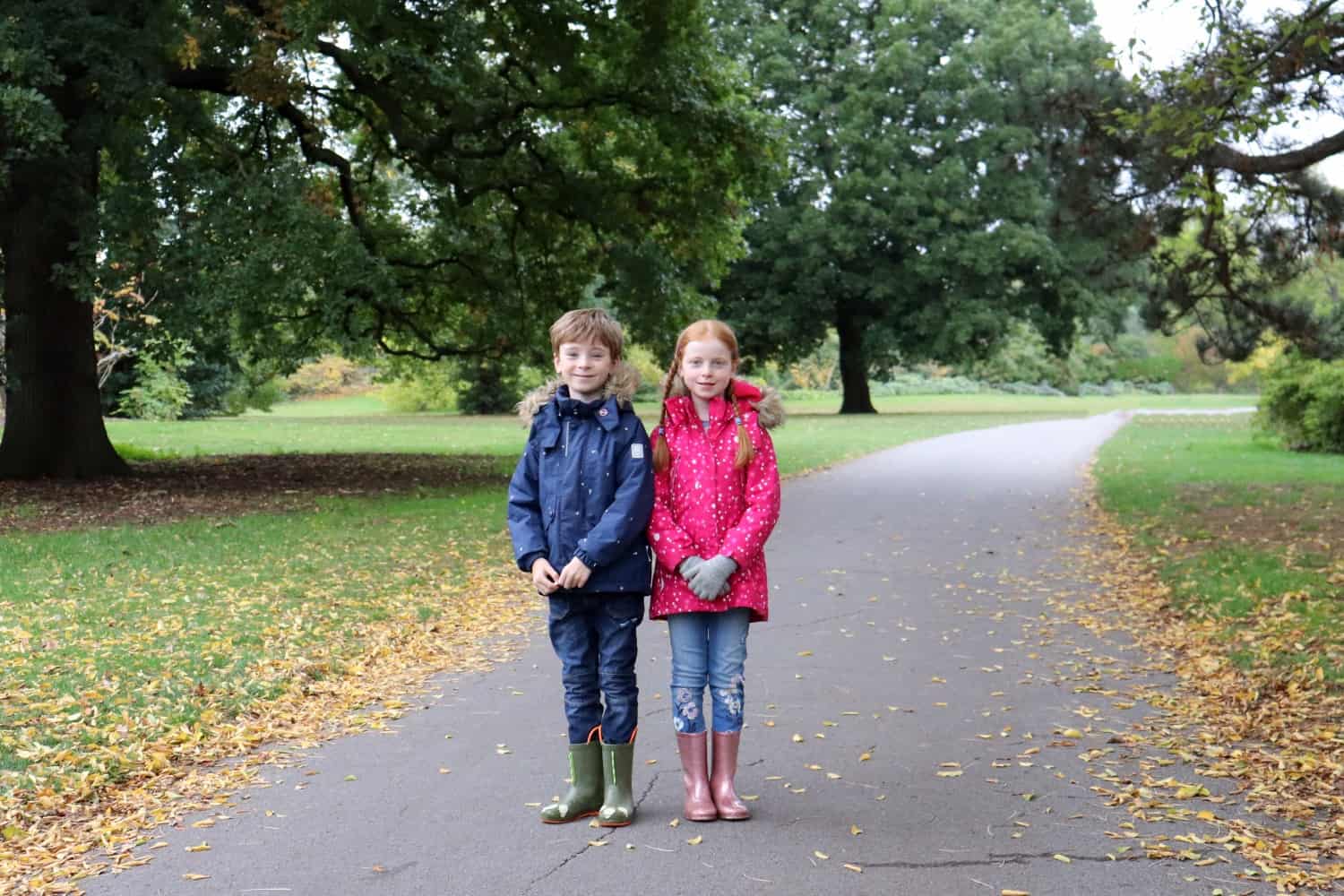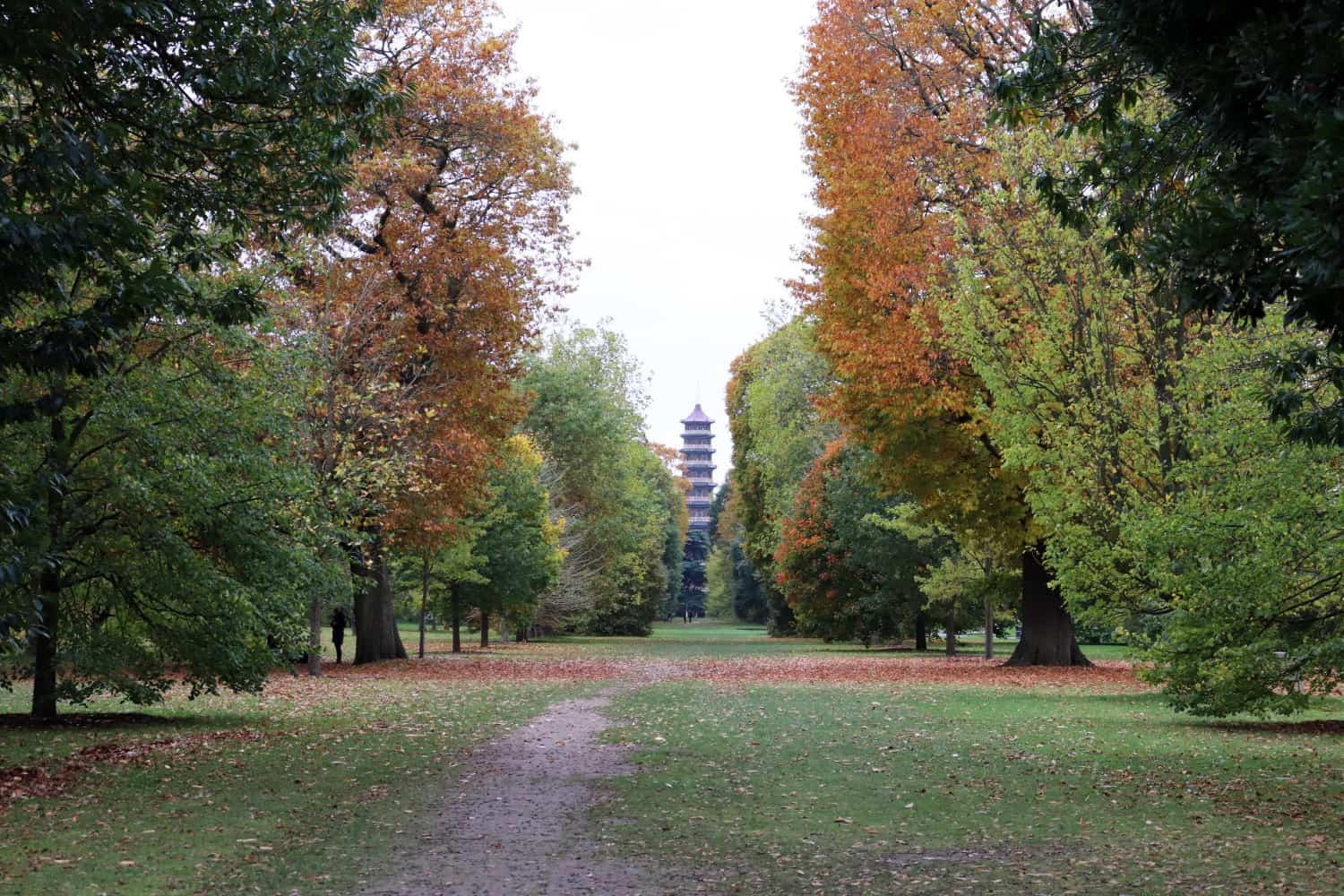 The Gruffalo Adventure trail was well signposted at every step of the way. There were signs to read, things to look at and even interactive elements too – like opportunities to make music or try and scare creatures away by being as noisy as you can be!
Most of the Gruffalo Adventure visitors were much younger than LP and Little Man – toddlers and preschoolers – but, our children have loved the Gruffalo – by author Julia Donaldson and illustrator Axel Scheffler – since they were that small and so they still loved the trail, seeing the characters and reliving such a lovely part of their younger years. Plus, Dave and I really enjoyed it too.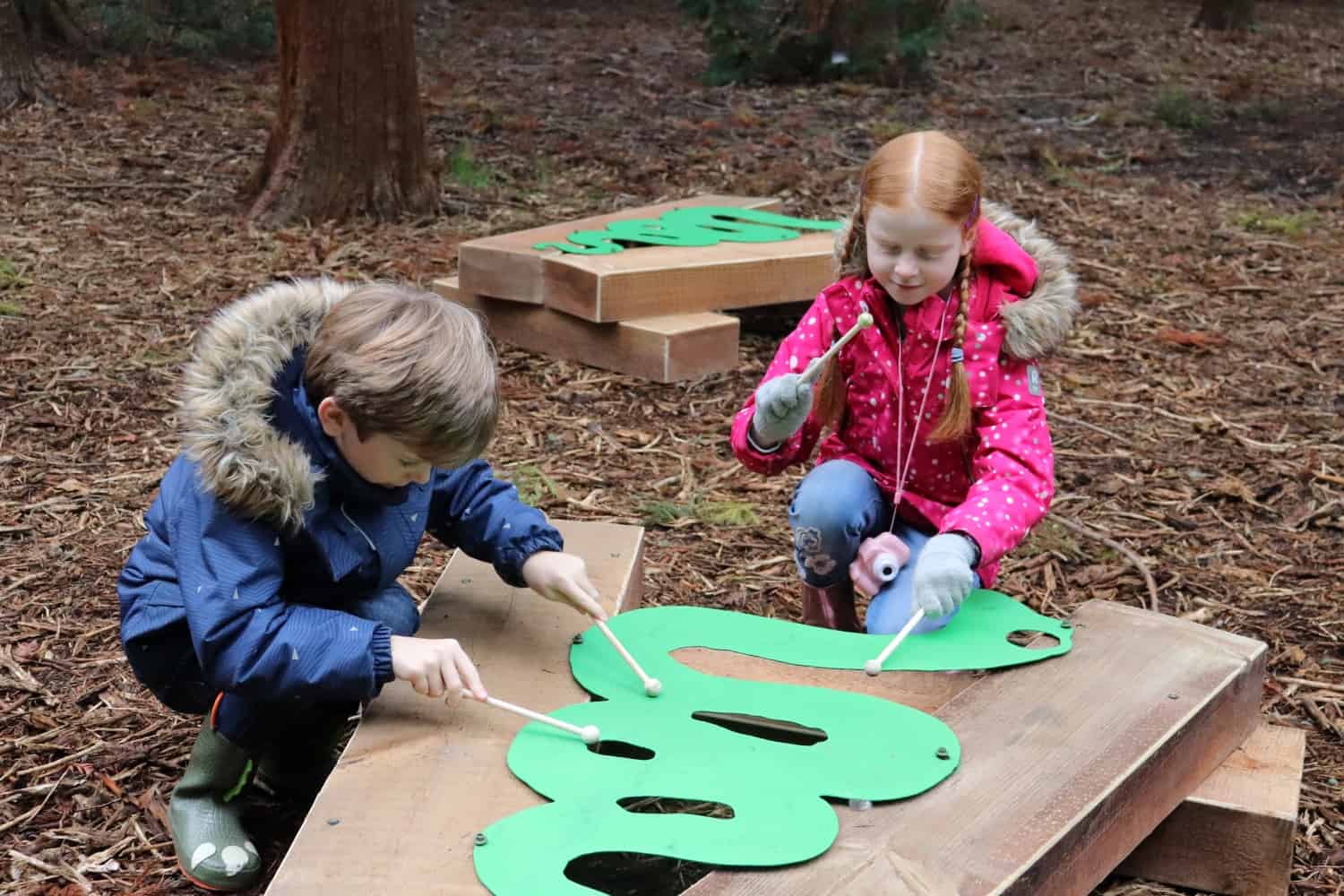 The end of the Gruffalo Adventure is marked by a big model of the Gruffalo, sleeping with one eye open. This part did have a huge queue for it but the children played whilst we waited and the queue moved swiftly.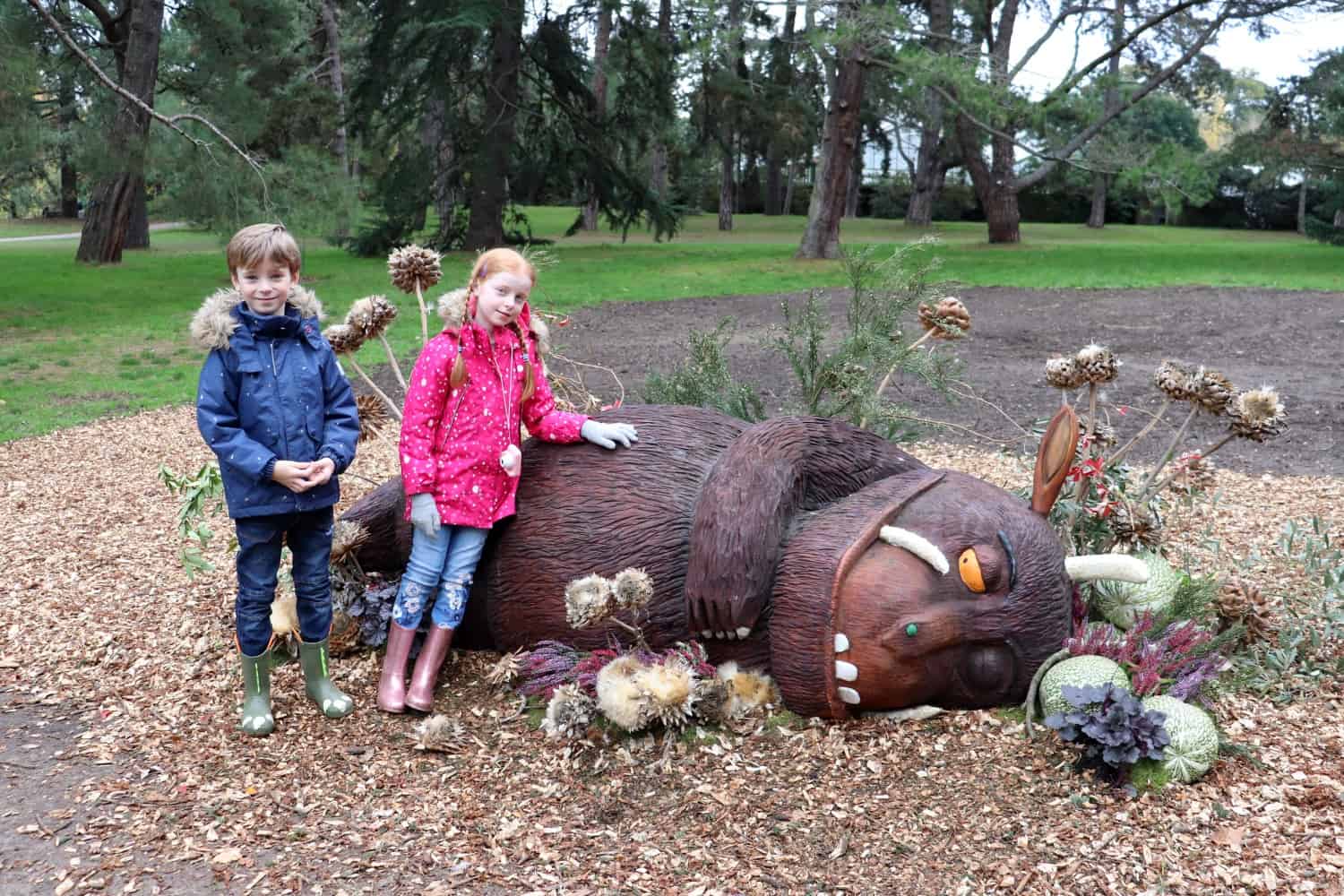 I do think though that it may have been better to have Gruffalo characters dotted around Kew Gardens rather than having them as an official trail to avoid congestion but people were good at social distancing on the times we found ourselves waiting.
After the trail we spent time exploring the gardens. There's always so much to see and whatever season you go in opens up new aspects to explore – different colours, different flowers and parts looking much more green and lush than they do if you visit in the winter.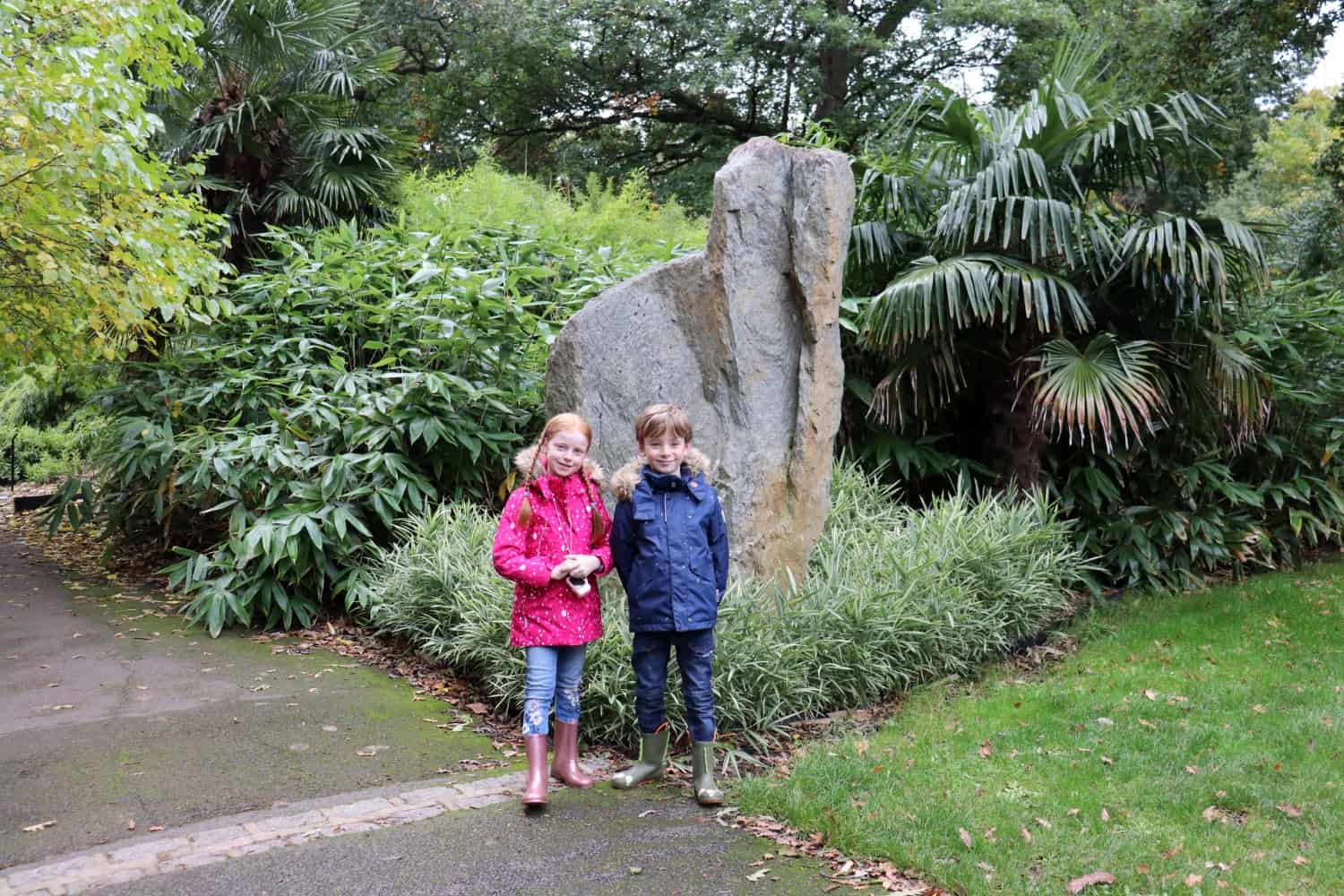 Last time we visited Kew Gardens the children's play area wasn't open but this time we made sure to book a time slot to be able to experience the Children's Garden during our visit. This was managed so well – with hand sanitiser dotted around, strict hour time slots and just the right number of people to stop it feeling busy.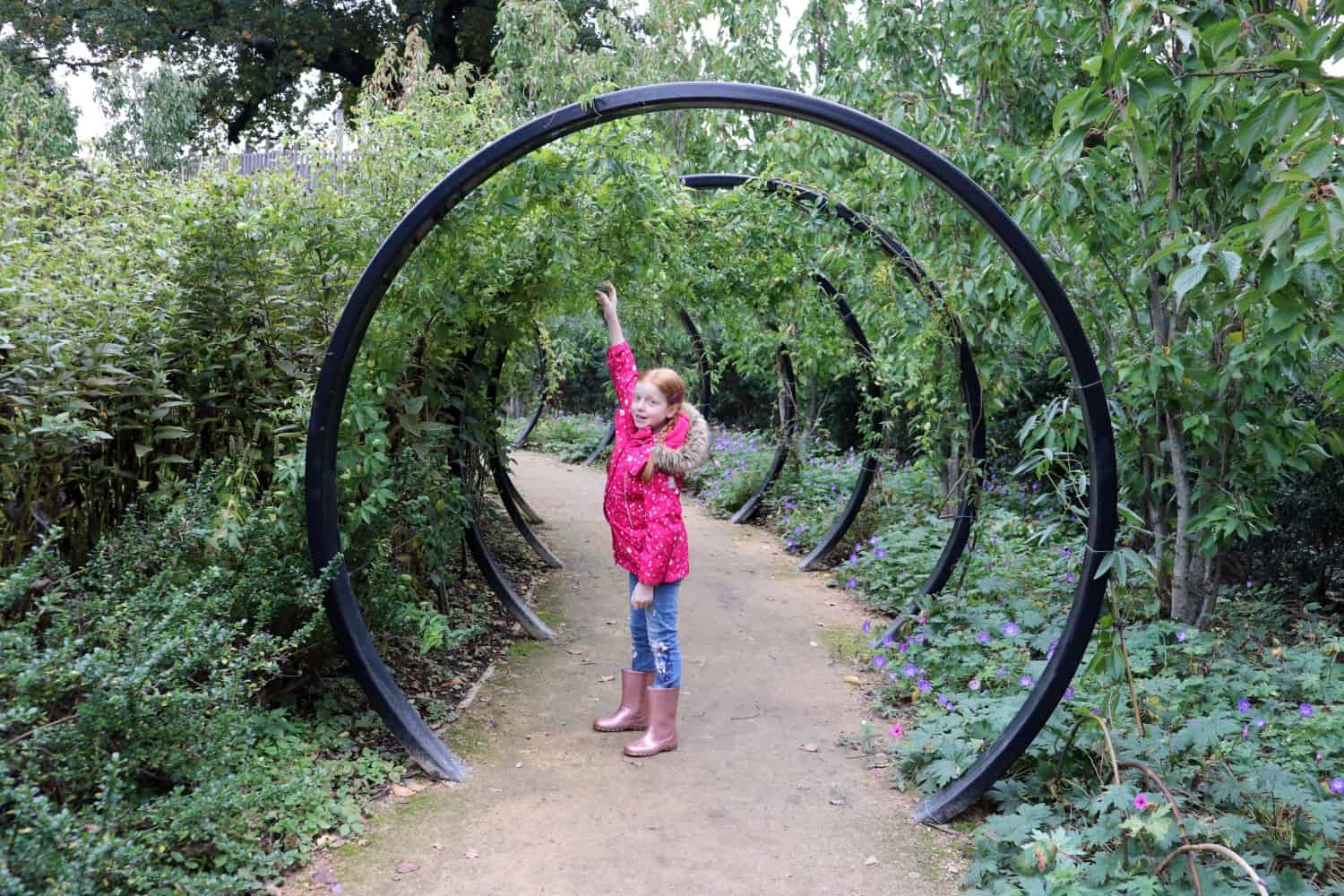 There are loads of different zones to explore within the garden and it's really fun, colourful and totally aimed at children. As well as play equipment there are also places to sit, things to look at and things to learn too.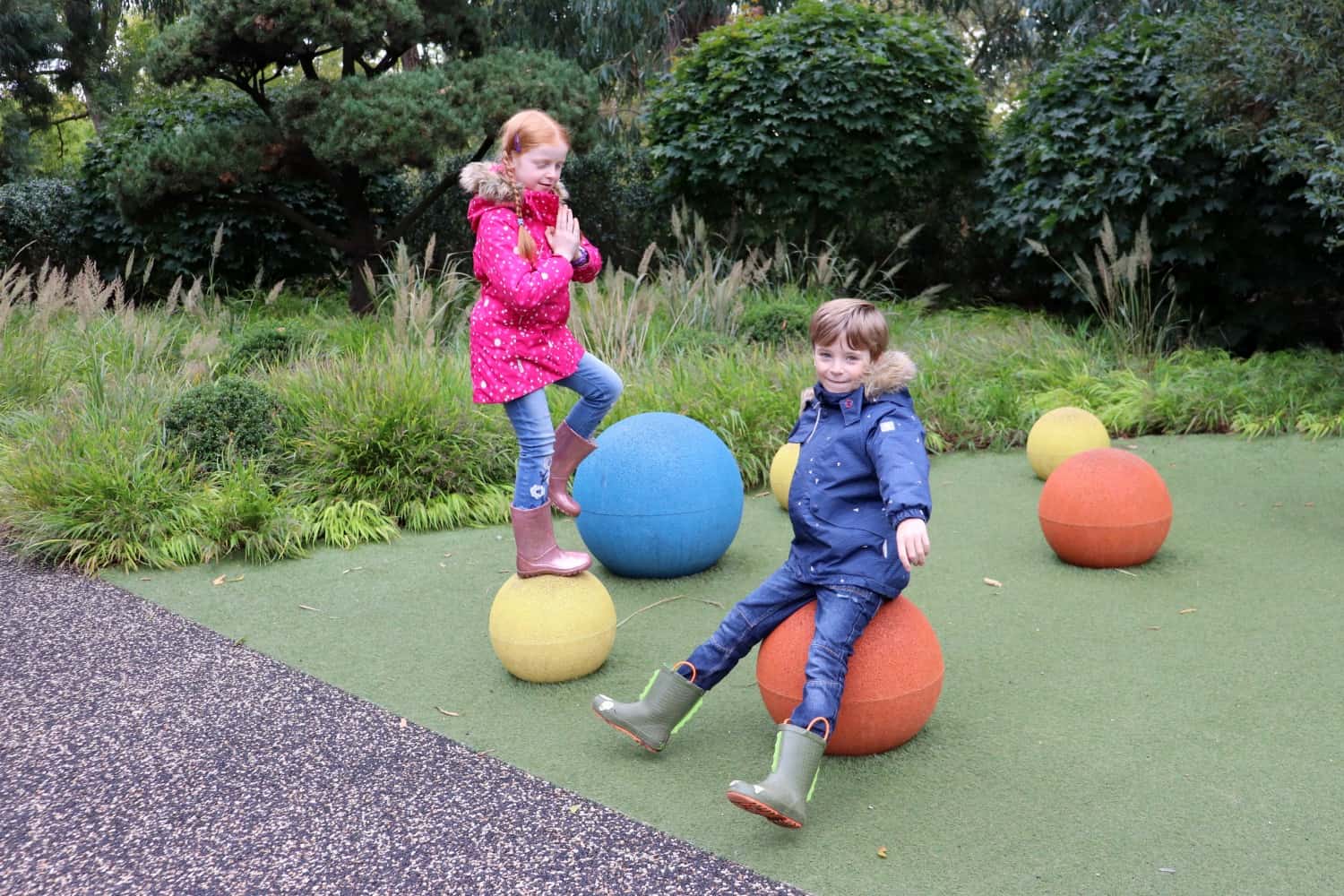 The children were able to burn off so much energy in the Children's Garden. There were structures to climb, slides, trampolines and even telescopes to look through.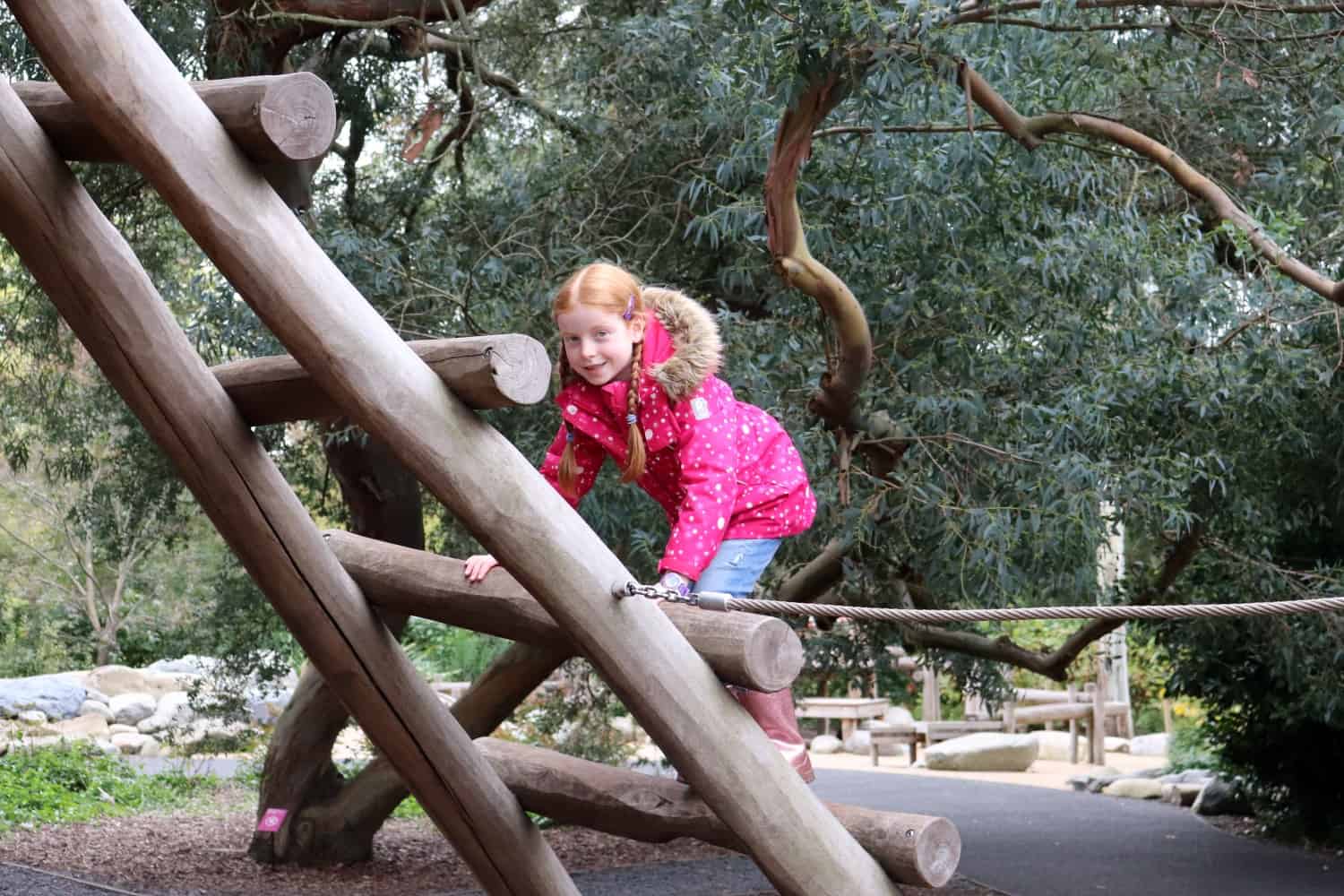 But without a doubt, LP and Little Man's favourite part were the sand and water areas. I think this is the same for most children. These were well managed, not too busy and just simple fun for all ages.
Kew Gardens is such a great family day out and we loved being able to experience the play areas for the first time. They really are a great addition to a really lovely day out.
We aimed to head home after the play area but ended up wandering around the gardens some more, exploring more areas and seeing bits we'd missed on our last visit.
We finished our day out off with a trip into the greenhouses, which were closed on our last visit. We had to wear masks inside and there was a queue to get in, monitoring how many people were inside at any time. But it felt safe and the children loved seeing the huge, old plants inside.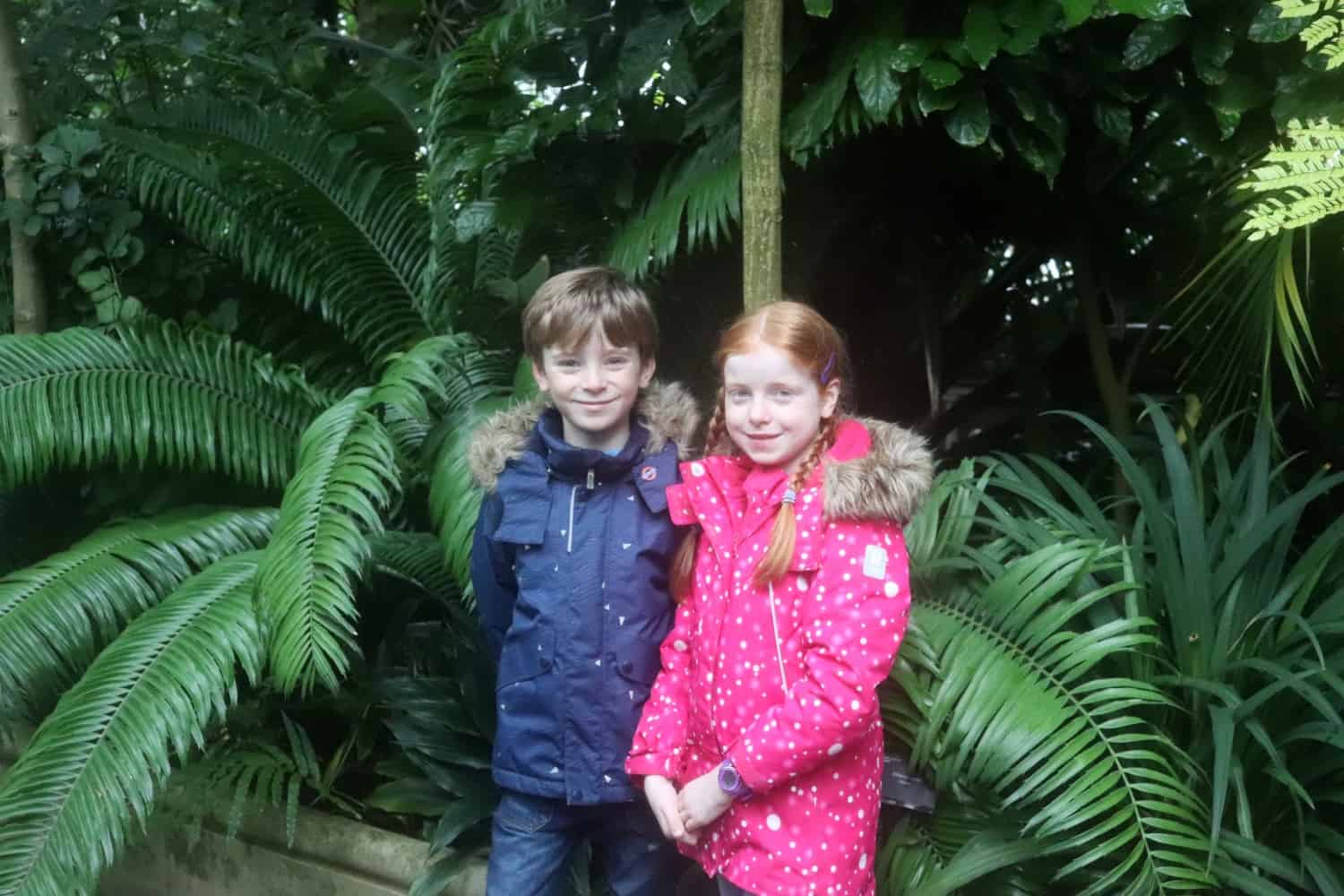 We had such a lovely day out at Royal Botanic Gardens Kew, exploring the Gruffalo Adventure trail. The Gruffalo trail runs until 1st November and you can find out more and see future events over on the Kew Gardens website. You can also find more Gruffalo trails across the country here.