When we were in Cornwall we had one day where the heavens opened and instead of looking for rainy day activities we decided to plough on with our plans and head to Pendennis Castle.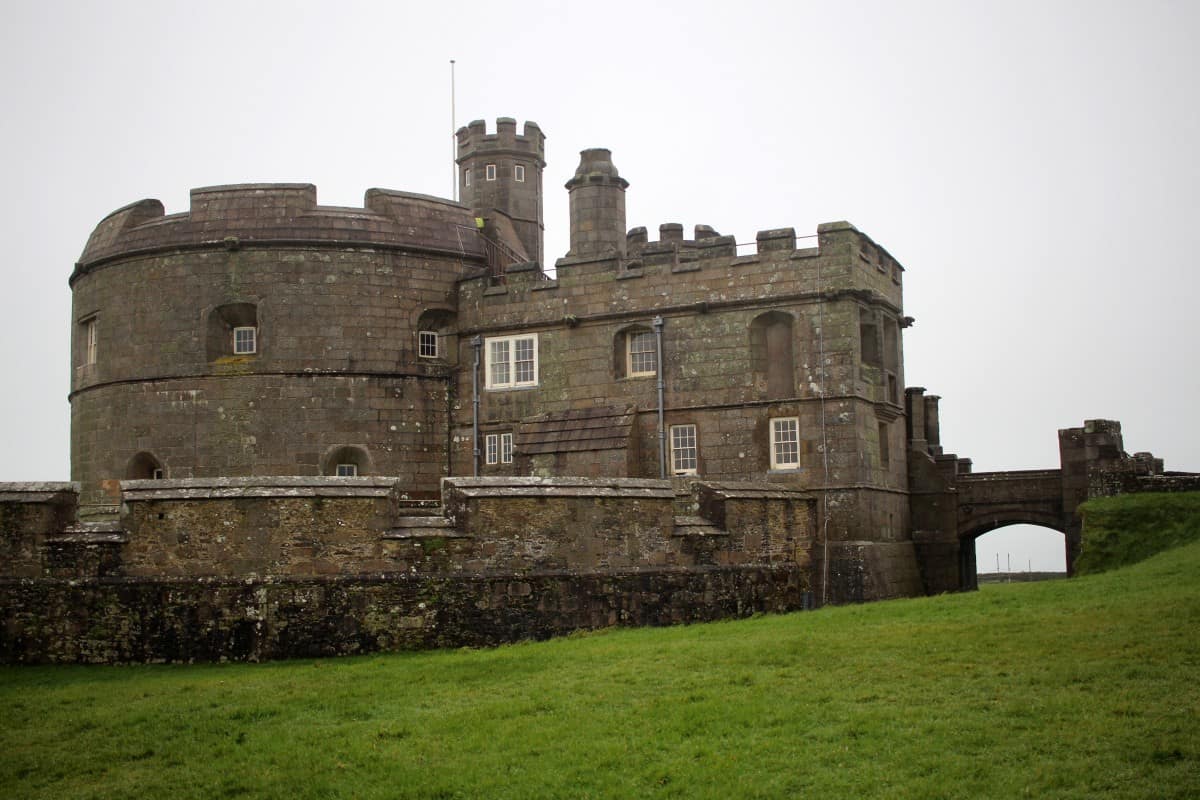 Pendennis Castle is in Falmouth, right on the coast and with plenty of parking. It was easy to find and there was just a few minutes walk from the car park to the castle. The staff were all so friendly and we realised we were the first visitors of the day – probably due to the rain.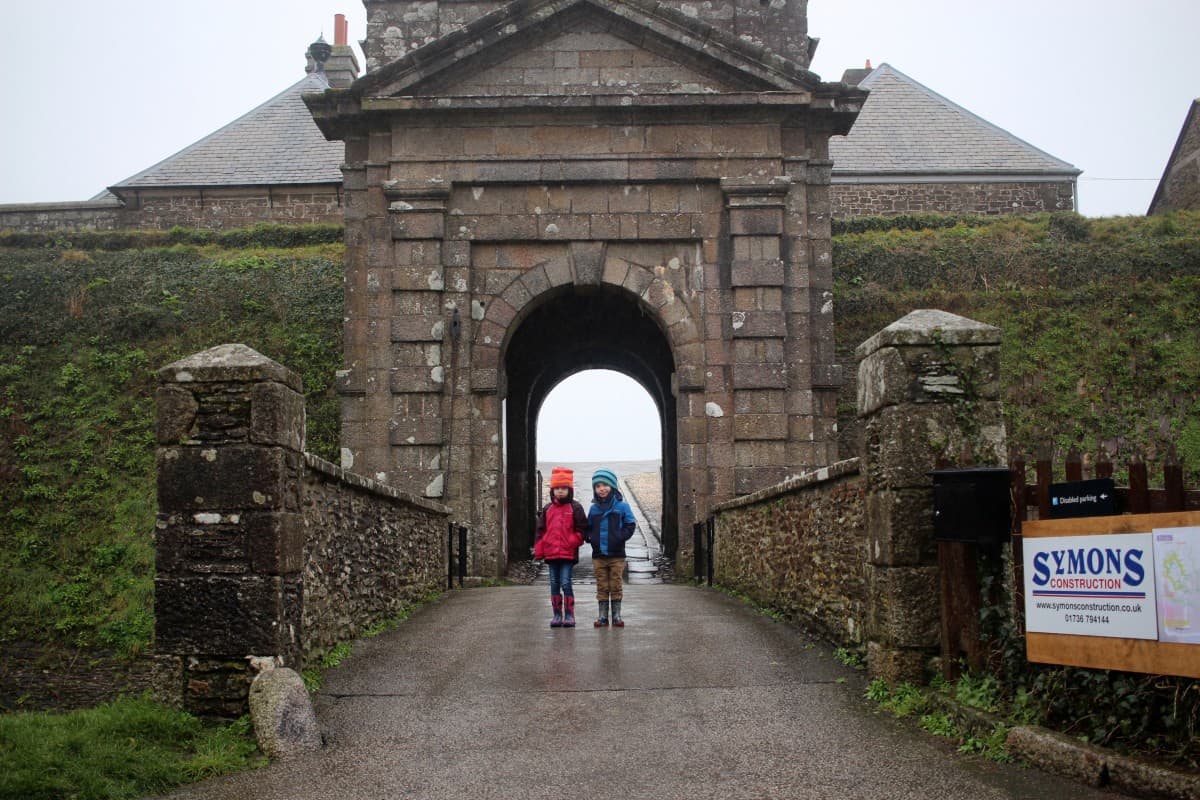 Pendennis Castle is made up of two main buildings – the castle and the barrack block. The barracks house the gift shop, tea room, toilets and exhibition areas. They also had a arts and crafts table set up for the children and the tea room was one of the nicest we've ever been in. They had a great selection of cakes, hot food and drinks and it was such a nice way to warm up after our visit to the castle.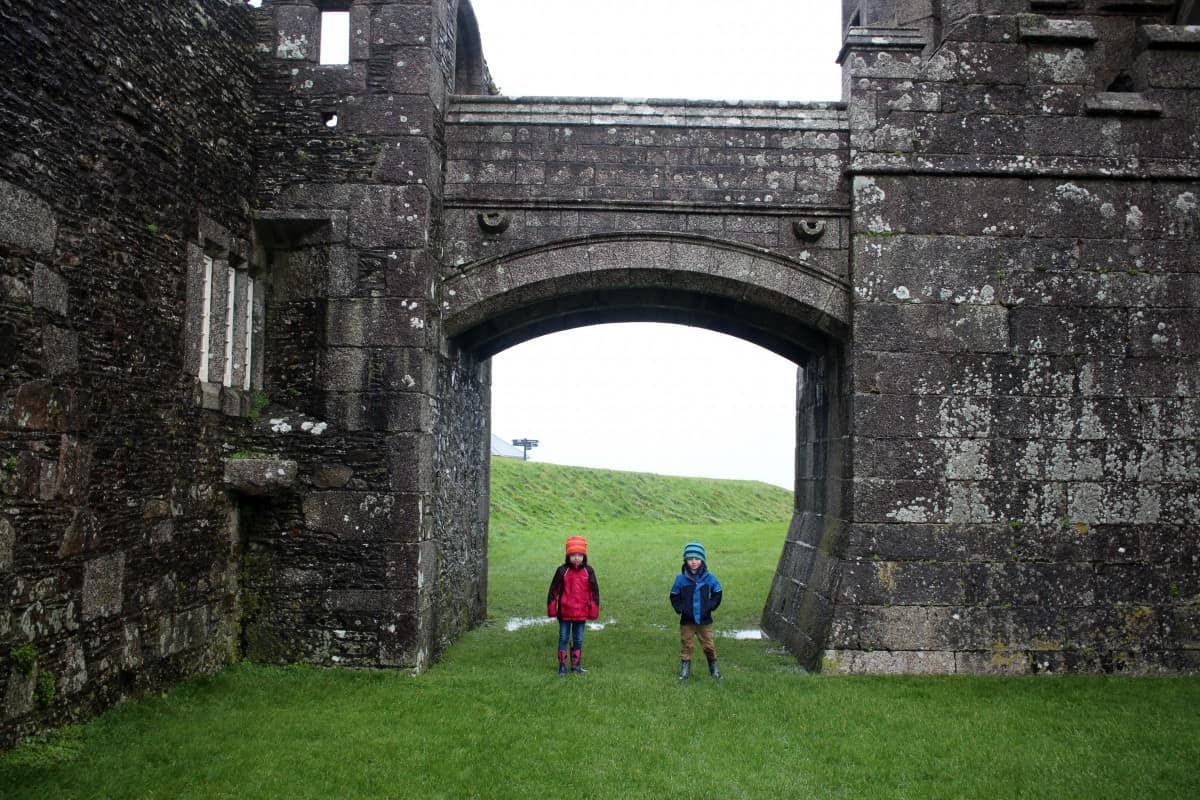 Around the grounds of the castle there are cannons and guns from different eras and we were able to go up to most of them to look at them. Some areas were cordoned off because of the mud and maintenance work but it didn't affect our visit.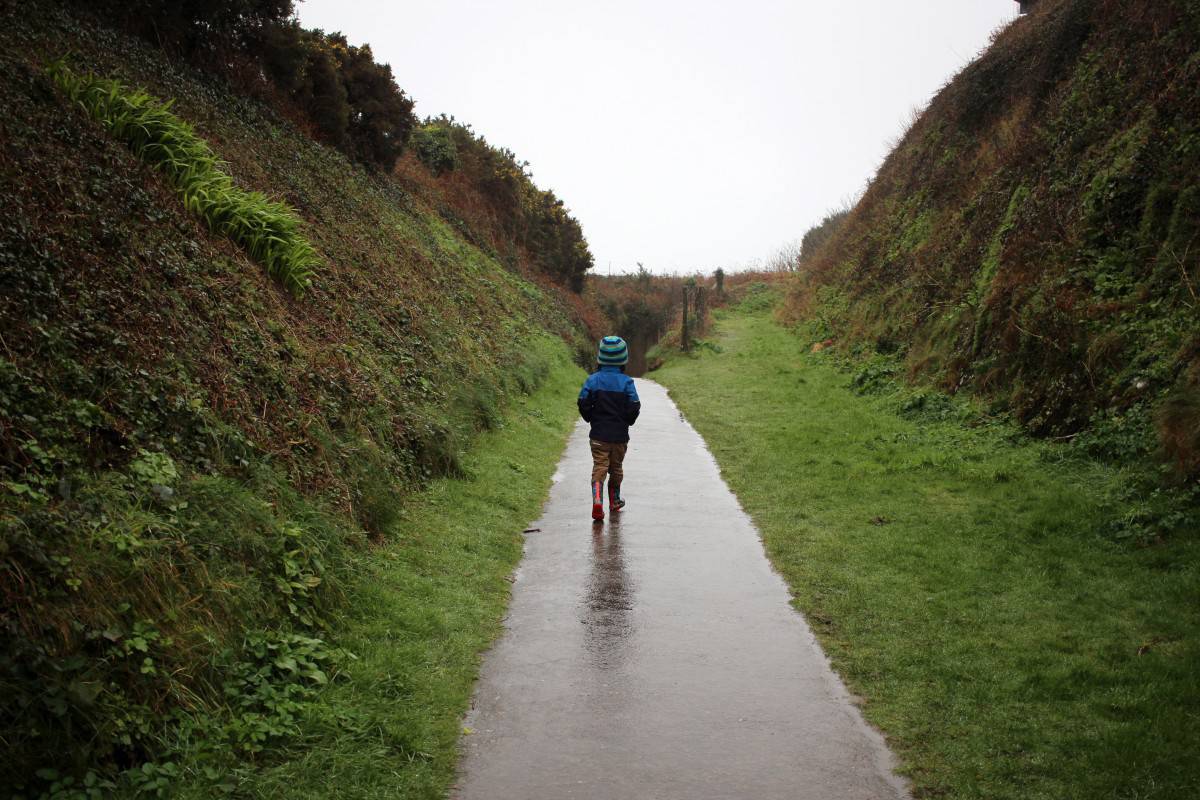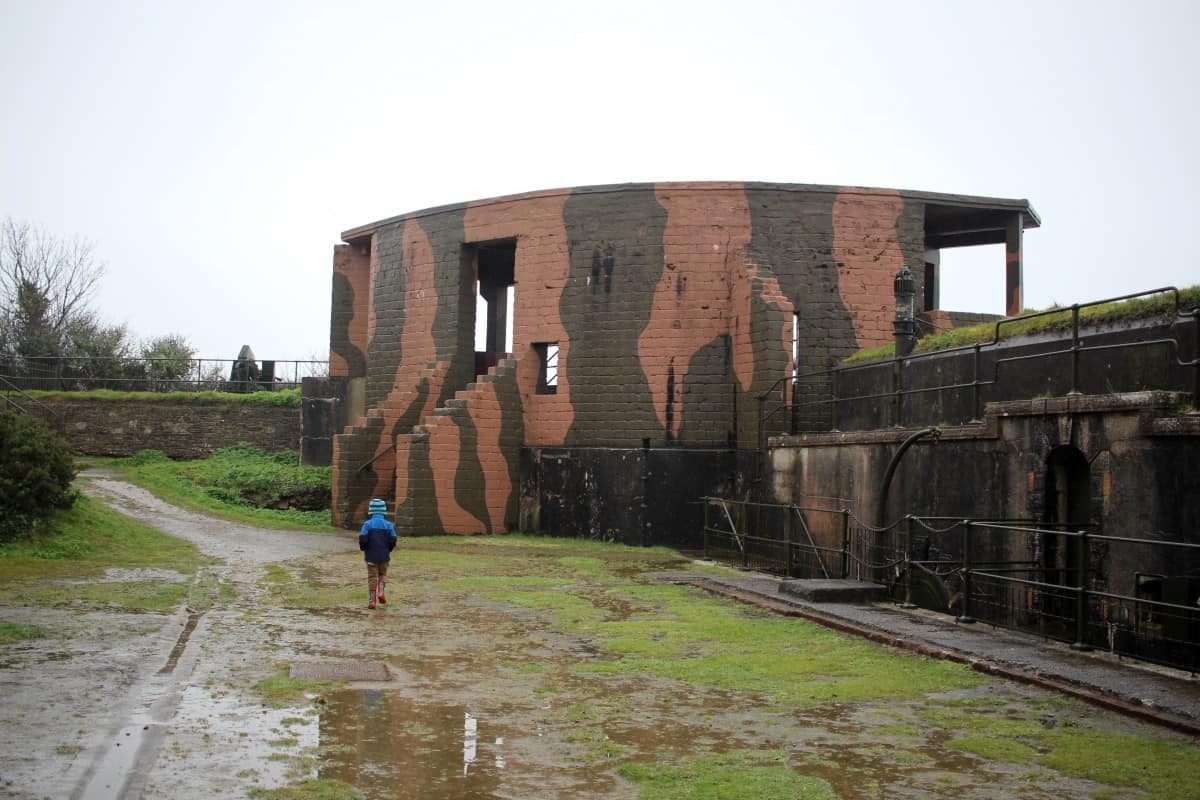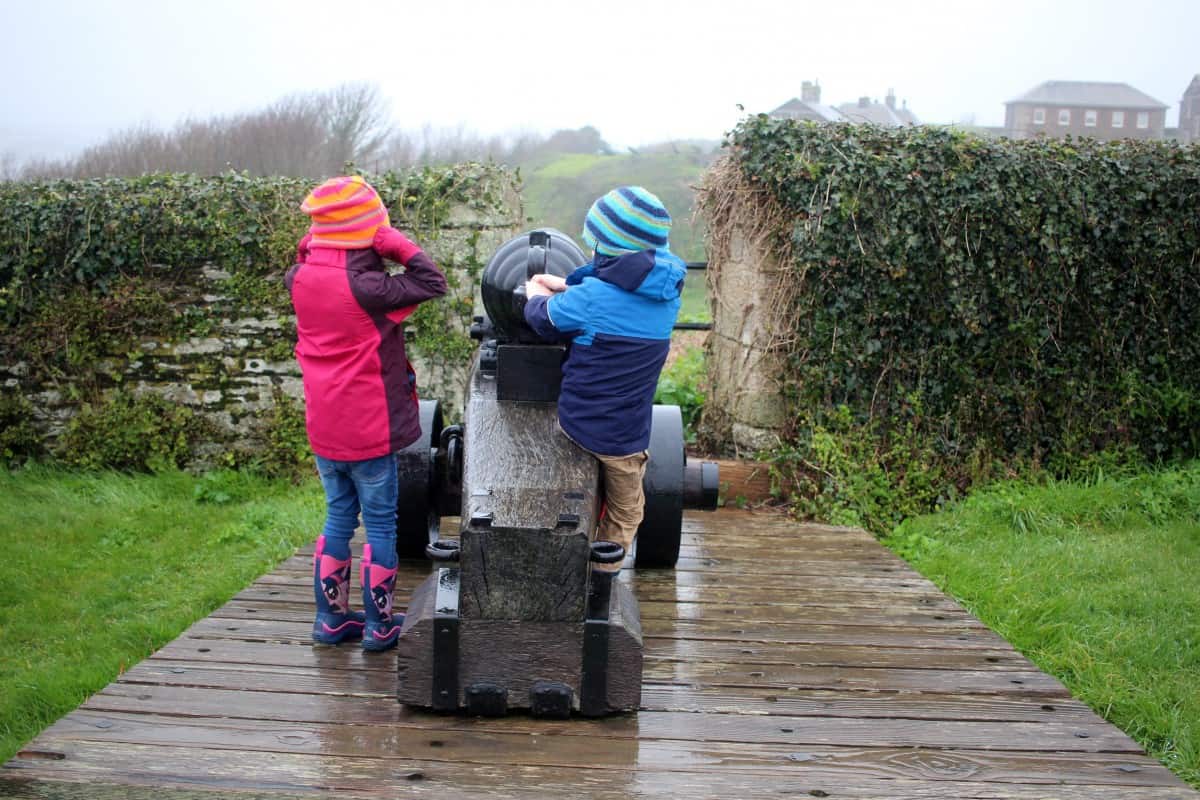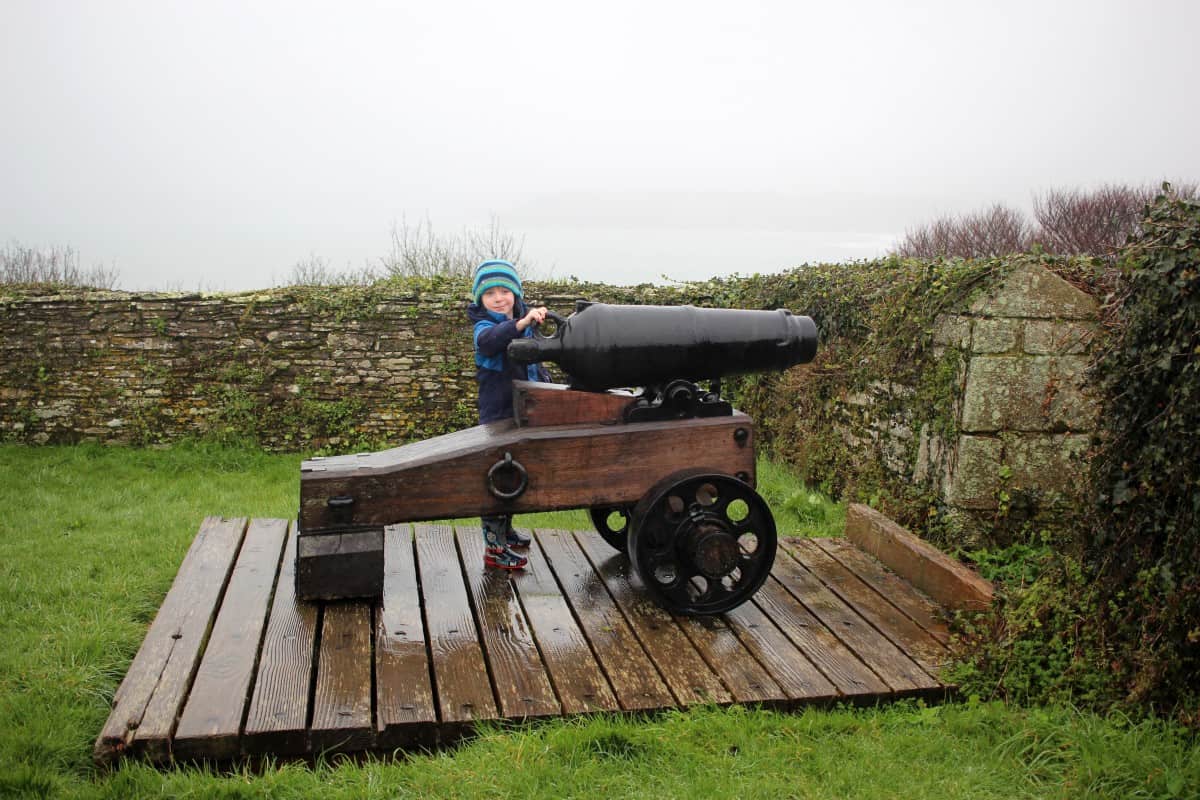 We went inside the main Keep – or castle – but LP wasn't too keen on the spiral staircases so although we went up two floors and down again we didn't get to see much. You can go down into the basement to see views over Falmouth and the top of the castle gave great views too – although by the time we left it was so foggy you couldn't see much at all!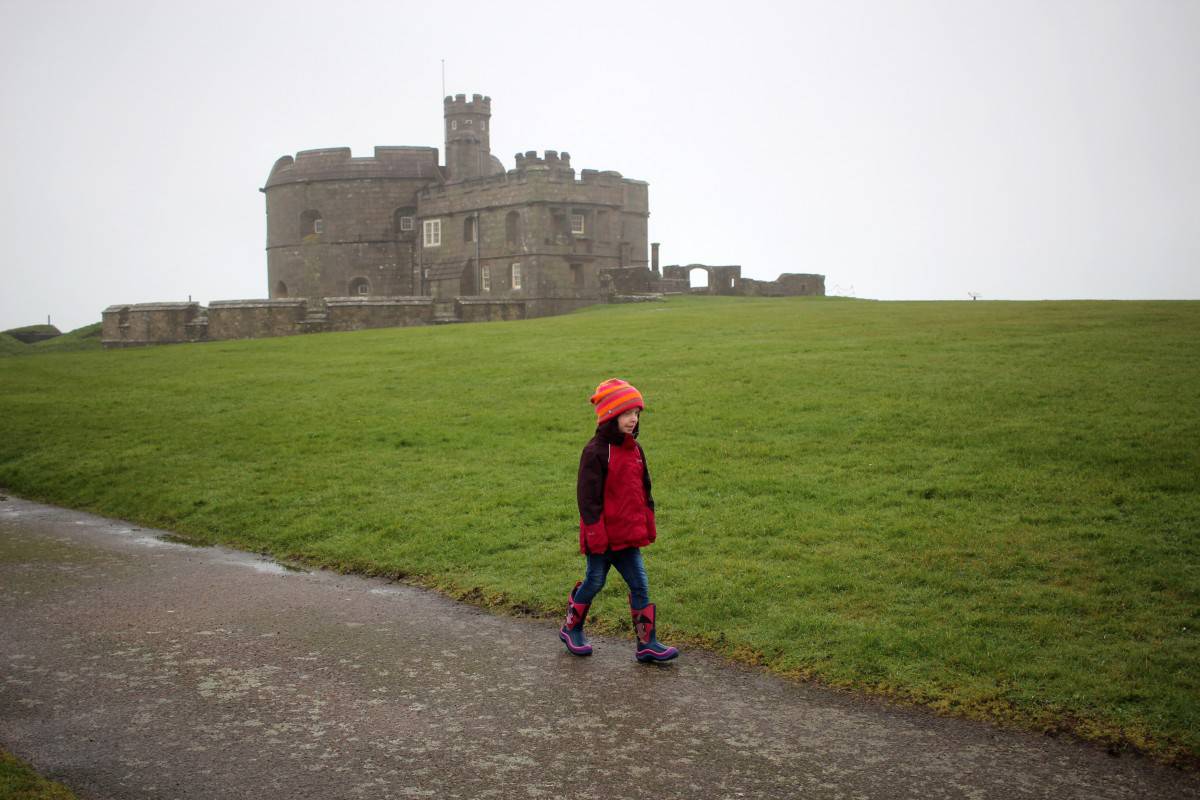 The castle is so well preserved and it was great to see but there was so much more to a visit to Pendennis Castle than just the main Keep. The castle was used all the way from King Henry VIII's reign though to the second world war and so much history is contained within the site.
Around the grounds you can see a Victorian War Shelter, the Battery Observation Post, the Half Moon Battery and the One Gun Battery. You can see how much it took to defend the Falmouth Port and I wish the weather had been better for us to see more – but it was a great day out despite the rain.
Pendennis Castle is the first English Heritage site we have been to but it has made me interested to see what other English Heritage sites there are near us and whether we could make use of English Heritage membership as much as we use our National Trust passes. But, even as a standalone visit Pendennis was great to see.