Disclosure: We were invited to see this show for the purpose of this post however all opinions are my own.
A few weeks ago Lauren and I went to a press night of Everybody's Talking About Jamie at the Apollo Theatre in London to welcome the new stars of the show Faye Tozer from Steps and Bianca Del Rio from Rupaul's Drag Race. Before the show I didn't know much about it, just that it had won awards and that everyone who had seen it raved about it. I couldn't wait for the performance to begin.
Everybody's Talking About Jamie follows the title character through his final year at school. He's working out what he wants to do in life, who he wants to be and where his future should be taking him whilst juggling school and home life.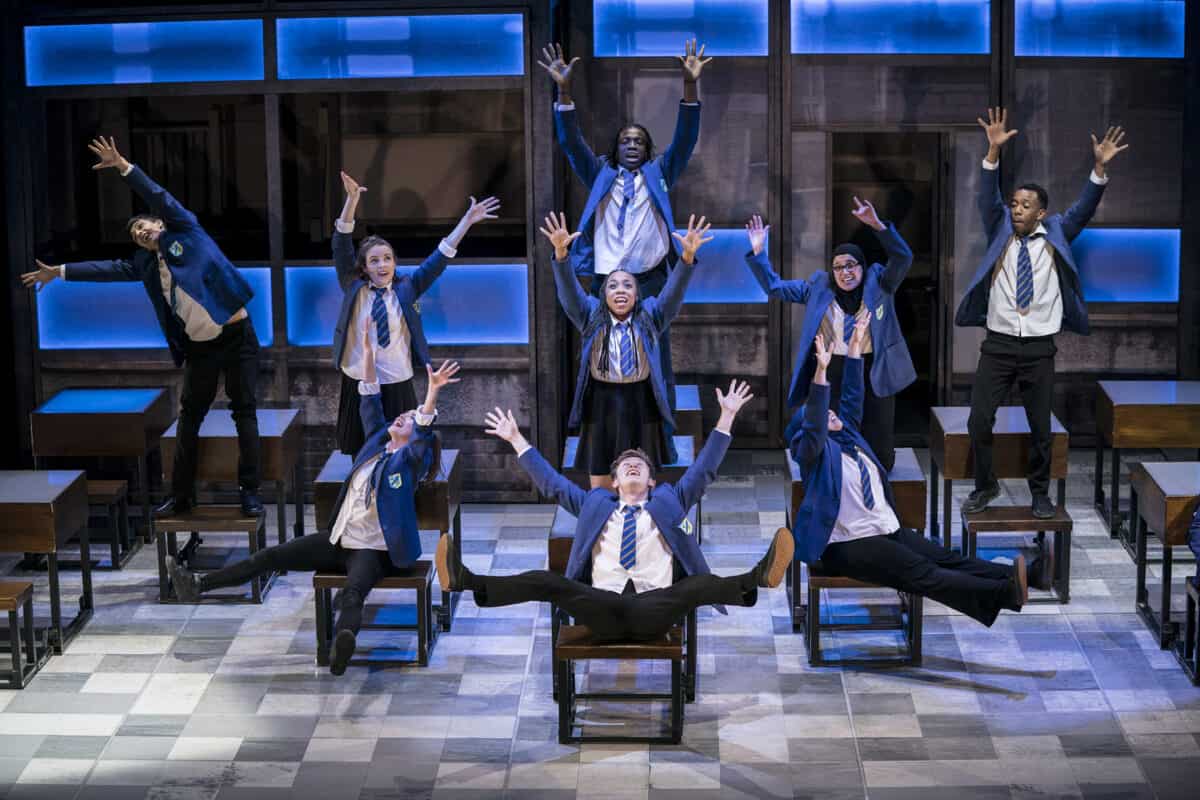 Through the story we learn that Jamie is gay and he also wants to be a drag queen when he leaves school. Despite that, the show isn't as flamboyant as you would imagine. It definitely has some very camp moments but it has a story which is so real and full of emotion too.
Jamie starts creating his drag queen persona and that, along with his sexuality, bring him a lot of abuse and ridicule from his peers at school, teachers and even his own father.
Thankfully, Jamie has one friend who loves him unconditionally, accepts him for everything that he is and champions everything that he wants to be and accomplish in life. His mother and her best friend are a constant in Jamie's life and their relationships portrayed on stage were so emotive and heartfelt. Some songs brought tears to my eyes and we felt like we were there with Jamie and those closest to him on every step of his journey.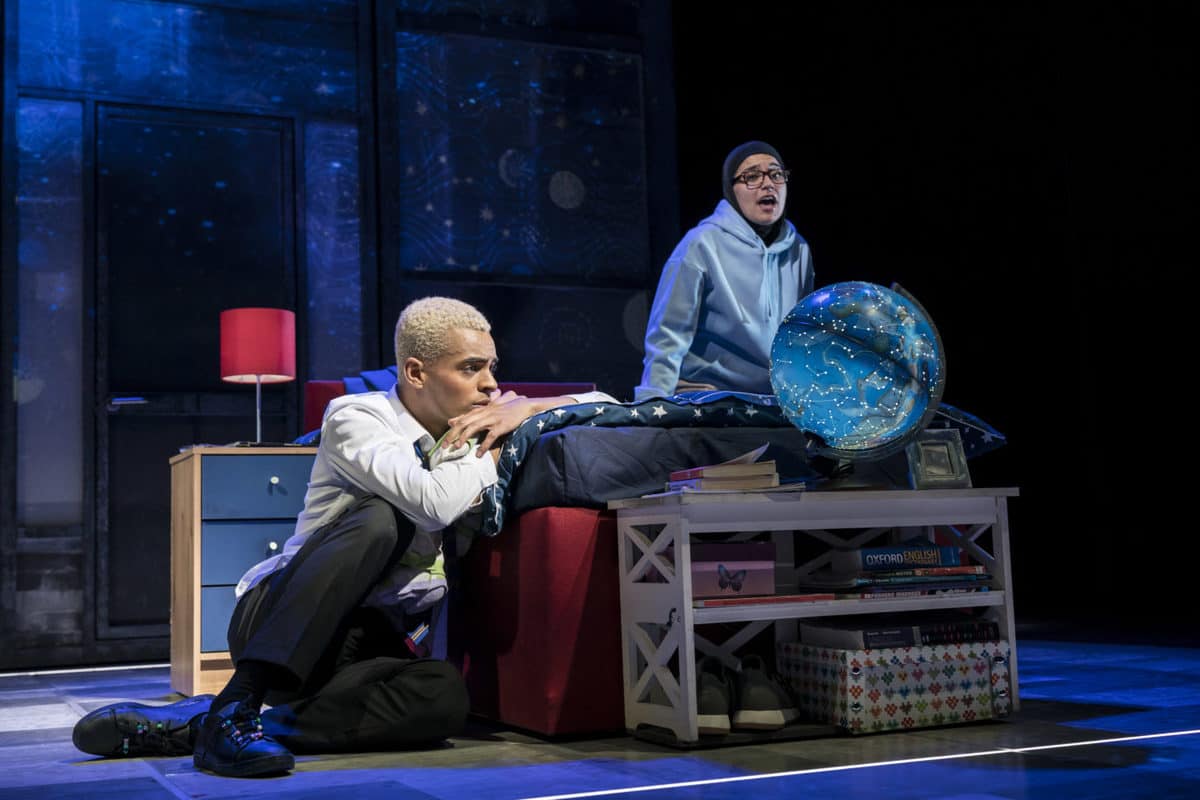 Some scenes in Everybody's Talking About Jamie were hard to watch because they were sadly so true to life. So many people face oppression when trying to be themselves and stand up for what they believe in, especially through their school years. It showed how horrendous formative years at school can be. But, it also showed that anyone can be anything they want to be if given the opportunity and a little support along the way.
Everybody's Talking About Jamie was full of song from start to finish and Jamie had the most incredible voice. He could also walk in heels better than any woman I have ever seen! The show kept the whole audience enthralled from start to finish and the grand finale had everyone up out of their seats.
The one thing that stayed with me long after watching Everybody's Talking About Jamie was the thought that we are all a little bit of Jamie at some point in our lives. We may not all have aspirations to dress up as the opposite sex or perform on stage but I'm sure many of us have experienced tough times, have really needed a friend at some point and have all pushed away the people closest to us.
Everybody's Talking About Jamie isn't just a story about coming of age and sexuality. It's a story about relationships, about self discovery and about standing up for what you believe in. It had such powerful messages throughout that I know it will stay with me forever and I am sure it's one of the best shows I have ever seen – if not the best.