Disclosure: We were invited on this break for the purpose of this review however all opinions are my own.
We were invited to spend half term at the Away Resorts Whitecliff Bay holiday park in Bembridge on the Isle of Wight on a self catering family holiday. I hadn't been on a Isle of Wight holiday parks break for about twenty years but had fond memories of it so I was looking forward to going back and having some quality time as a family too.
How do you get to Away Resorts Whitecliff Bay, Isle of Wight?
There are so many ferry options when travelling to the Isle of Wight and we got the Red Funnel service from Southampton to East Cowes which couldn't have been easier and took an hour. There was plenty of space on board with food and drink outlets and even face painting organised for the children. Our first experience of ferry travel as a family was definitely a good one.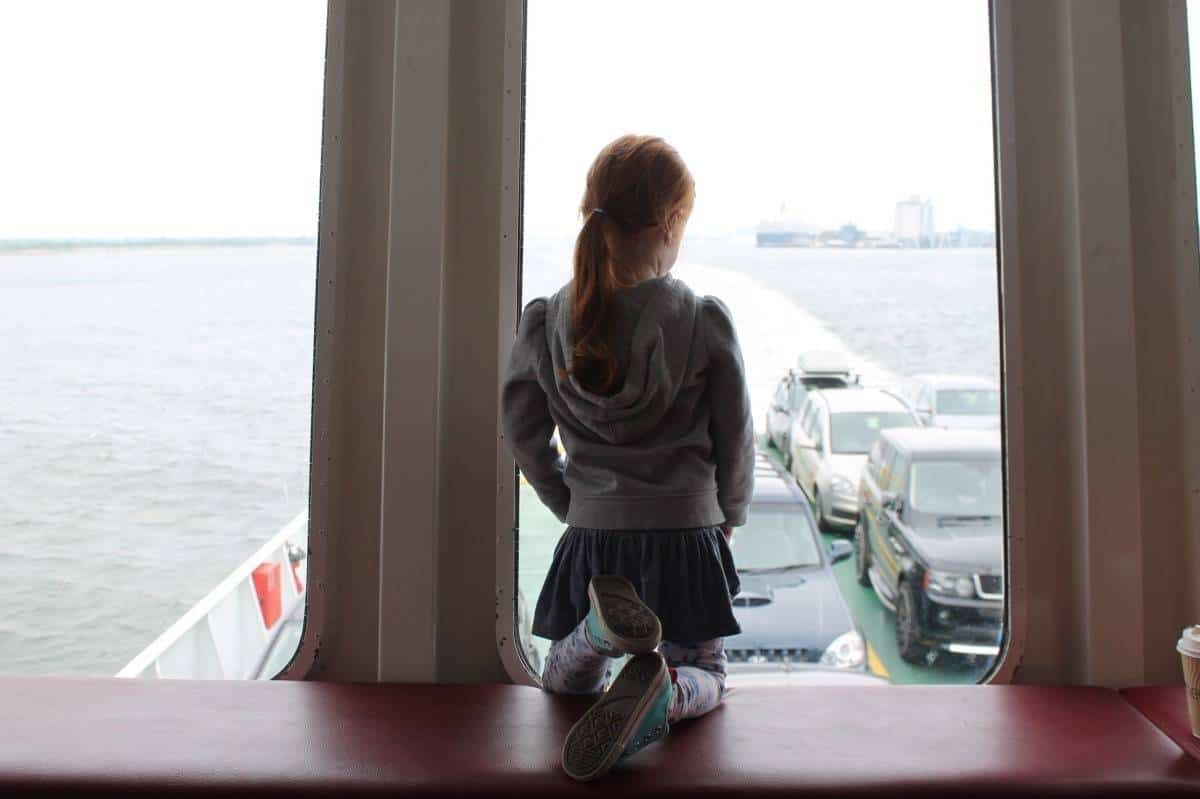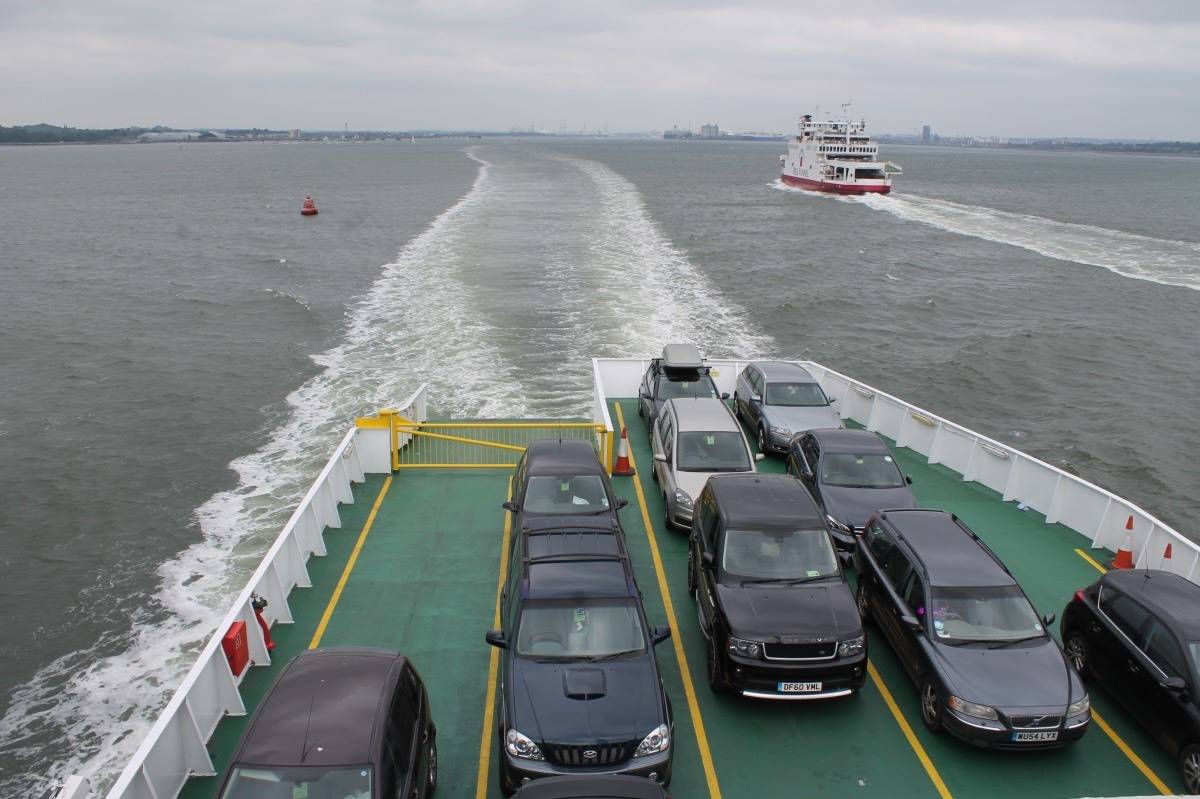 What should we expect at Away Resorts Whitecliff Bay?
After we docked and drove off the ferry it took us about half an hour to drive to our coastal retreat of Away Resorts Whitecliff Bay – however, we stopped en route to pick up a food shop that we had pre-booked, something I always do on a self catering holiday so we have all the basics we need for our stay.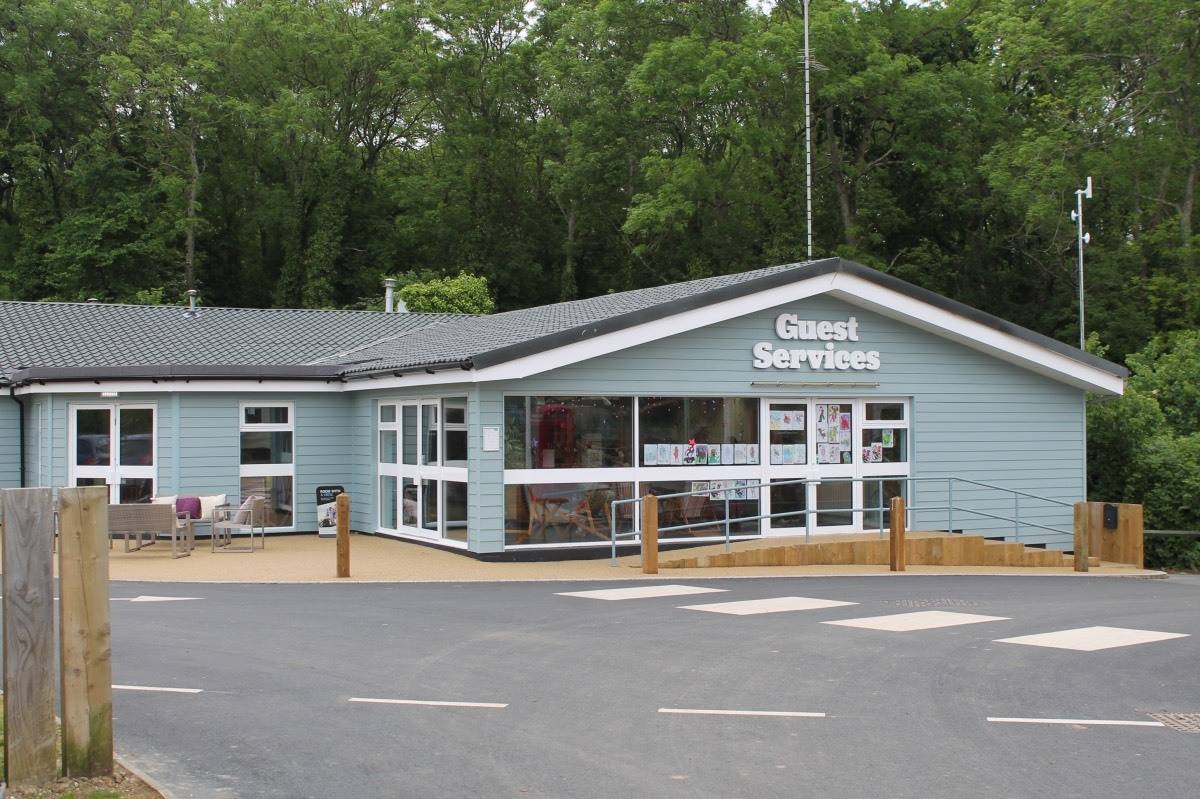 When we arrived we couldn't check in until 2:30pm but the staff were lovely, explained where all the facilities were on a map and gave us our entertainment passes so that we could make use of much of what the resort had to offer until our holiday home became available.
What are the facilities like at Away Resorts Whitecliff Bay?
We spent the next couple of hours exploring the resort. It's really well located next to the beach which is accessed by quite a steep slope but once on the beach it's a great place to spend time, with plenty of sand, big rocks to climb on and even a cafe for refreshments.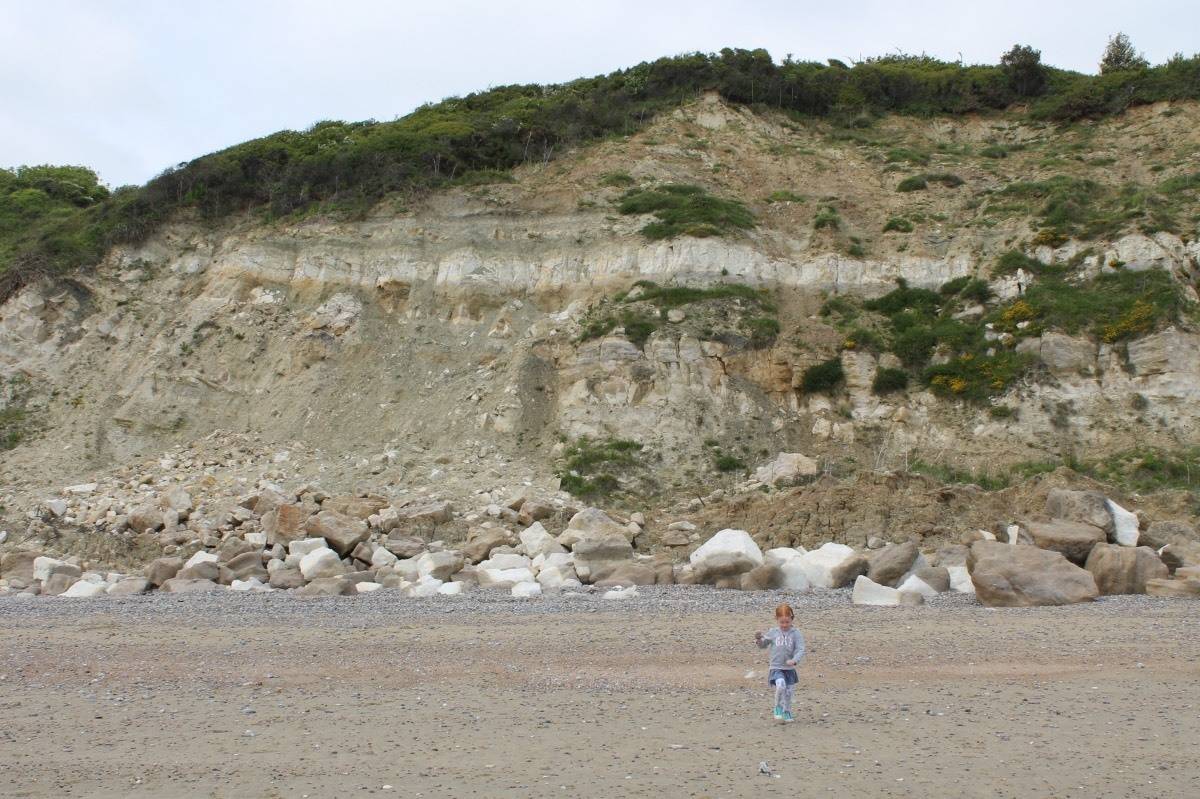 During our stay we spent some time on the Away Resorts Whitecliff Bay beach. It's a great size that even when it's busy there's plenty of room and there's a big expanse of sand until you reach the sea – great for playing, building sandcastles and relaxing.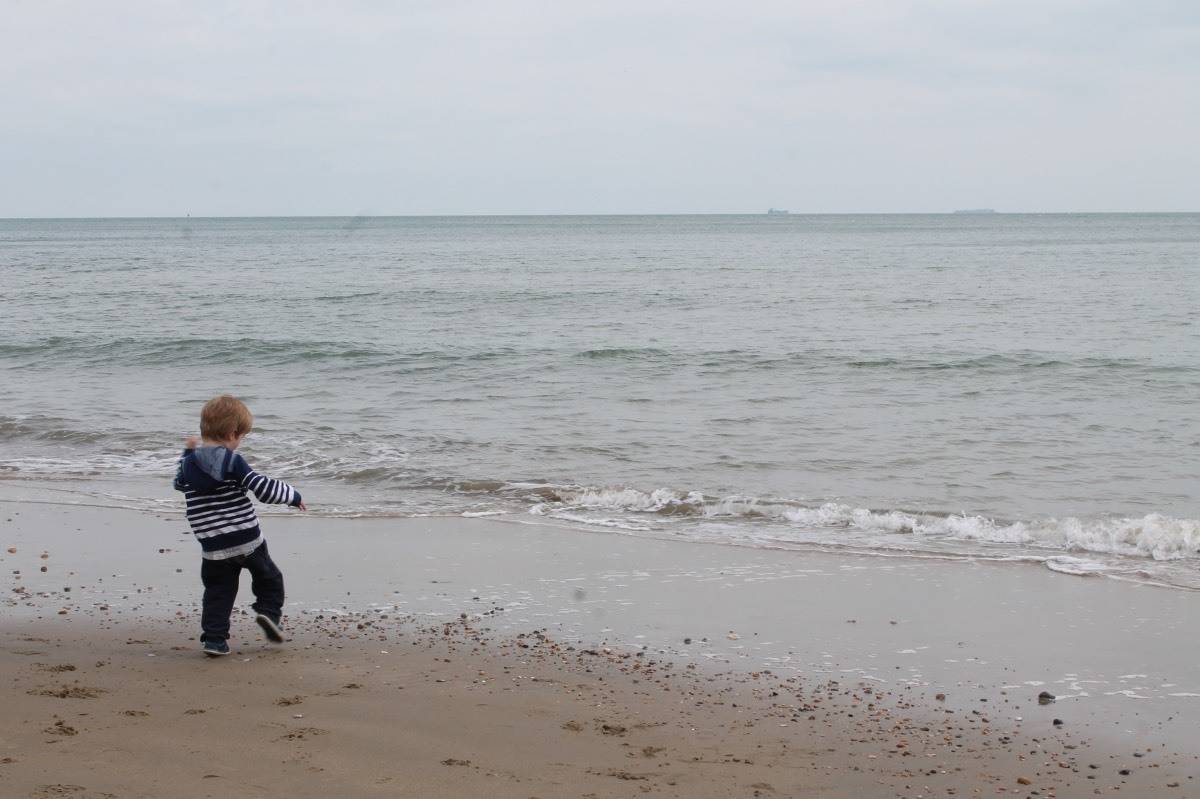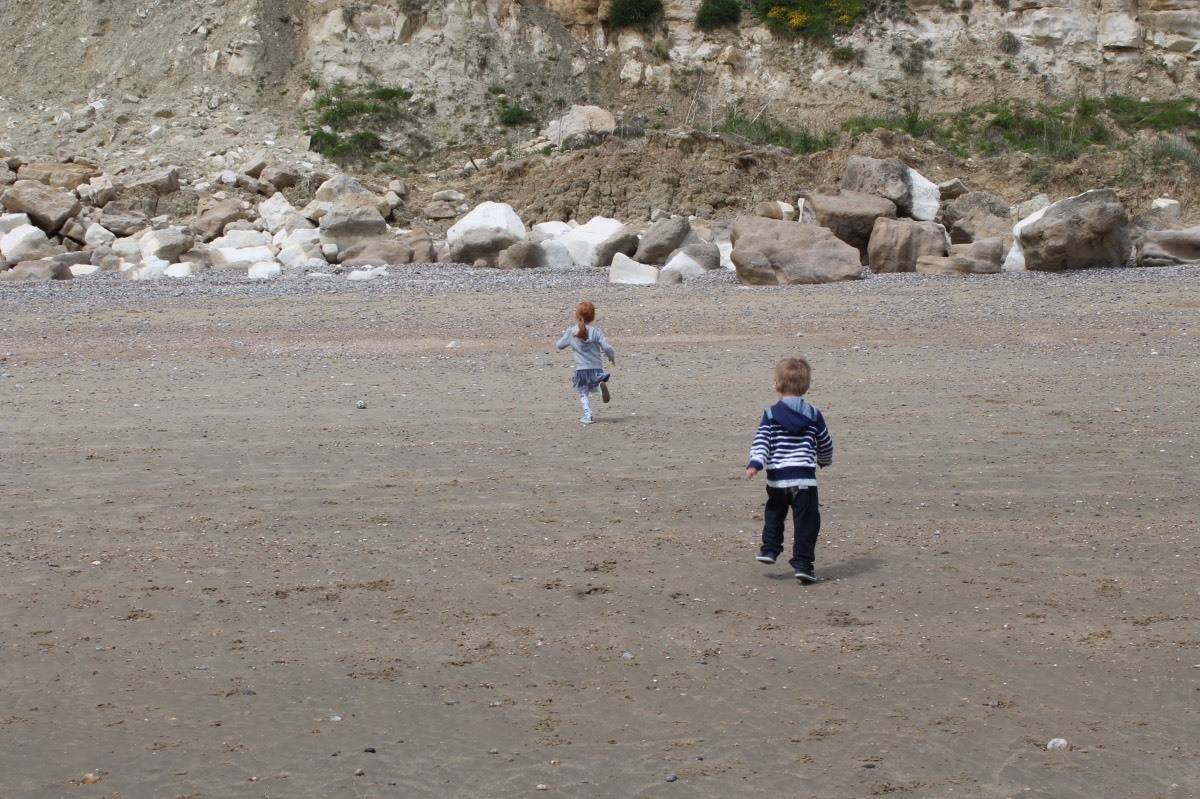 After a wander along the beach we climbed back up to the main part of the park and played on the adventure playground at The Nab Bar and watched families playing Crazy Golf. This is all located on the Nab Field, a great space that has so many uses – our Super Hero Sports Day was there and they have regular outdoor cinema showings too. Whilst we were there people used the space for dog walking, flying kites and playing ball games.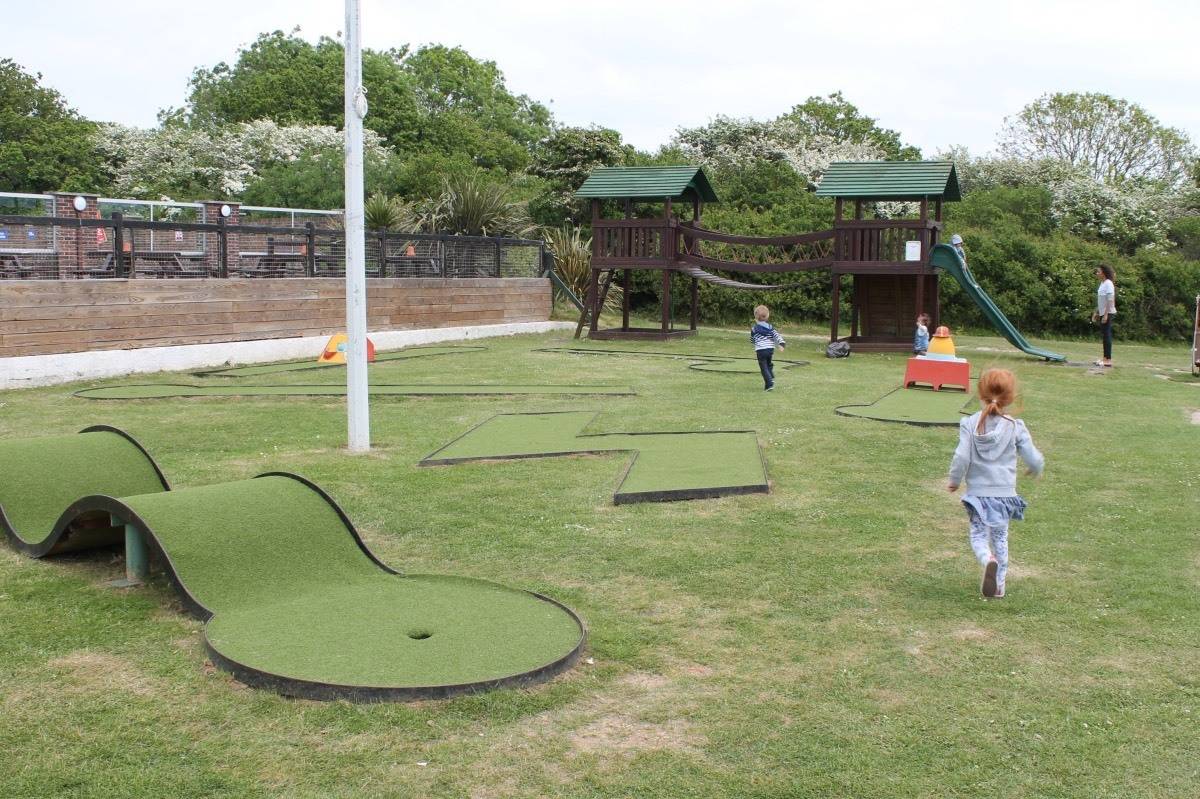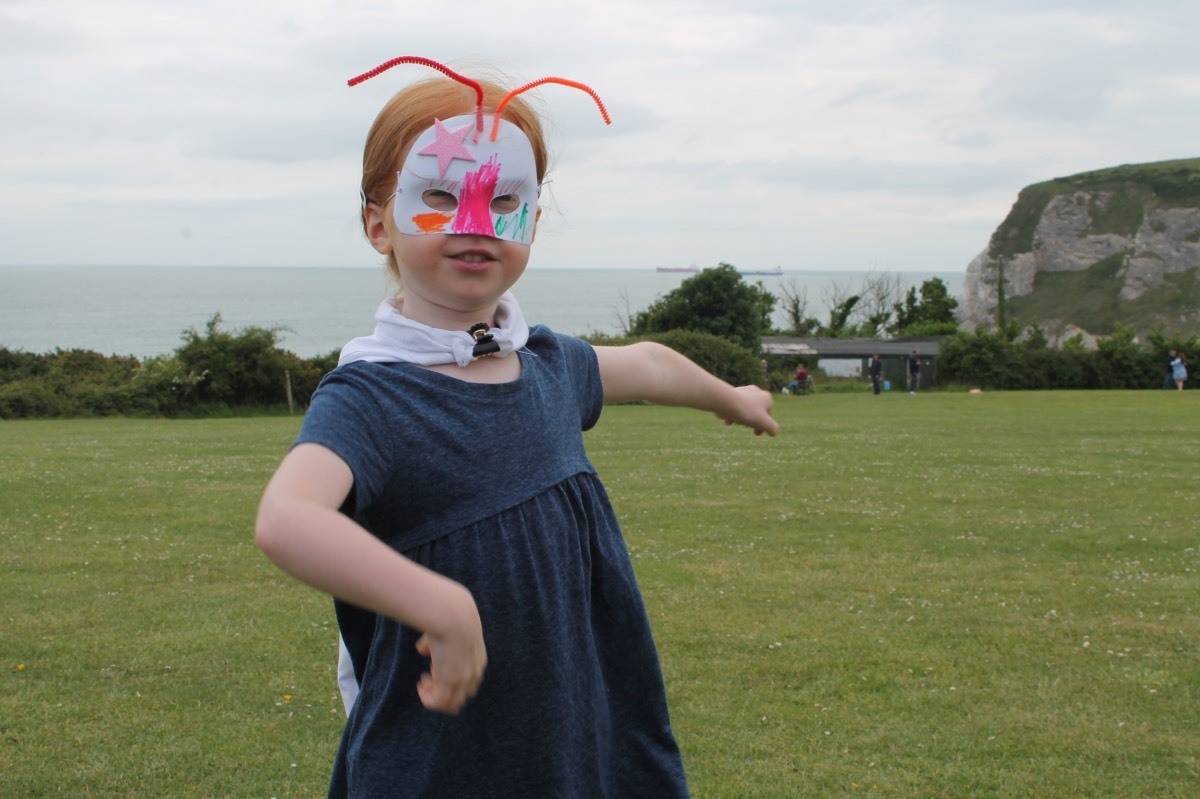 The Nab Bar at Away Resorts Whitecliff Bay is a great place to sit and relax at any time of day and also provides evening entertainment. We had lunch there during our stay and the food was typical pub type food with a lot of good offers and good variety as well as a children's menu. We did have a couple of issues with the menu during our stay – Loaded Nachos coming out on two seperate occasions with items missing – no sour cream and no jalapeños but this was rectified each time. We also ordered a Cream Tea not realising it was mainly sandwiches, not the cakes and pastries in the description. But aside from this the food was always freshly cooked and the whole family enjoyed it.
The Nab Bar is also one of the only places in the resort that has advertised free wi-fi – which is quite fast and works well – although we were able to get intermittent, low quality wi-fi in our chalet too.
Just before we checked in the children played in the main playground which was new for this season. It's a really great place to play with loads of seating and different equipment for different age children. LP and Little Man would have happily stayed there all day if they could but before we knew it the time had come to collect our keys.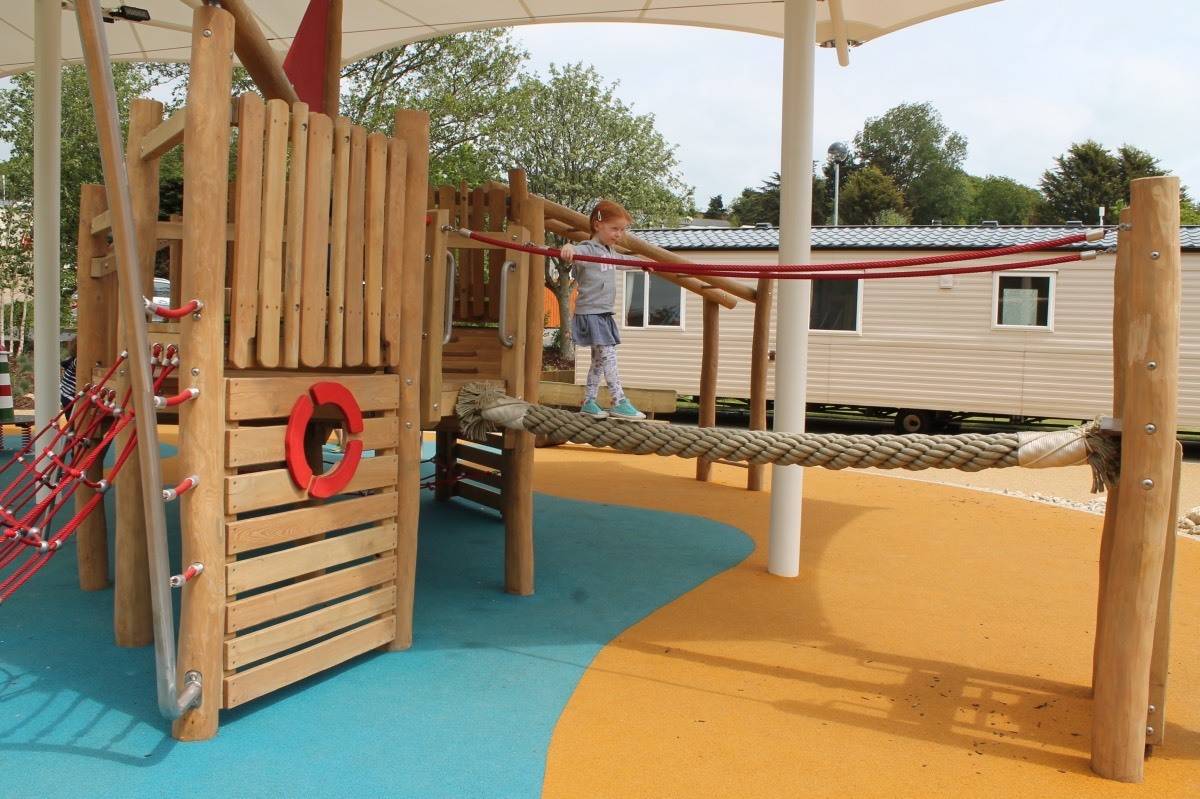 When we checked in we were given a really handy information guide with details of everything available within the resort as well as an activity planner to let us know all the activities the children could participate in during our stay. There were also money off vouchers for food and drink too.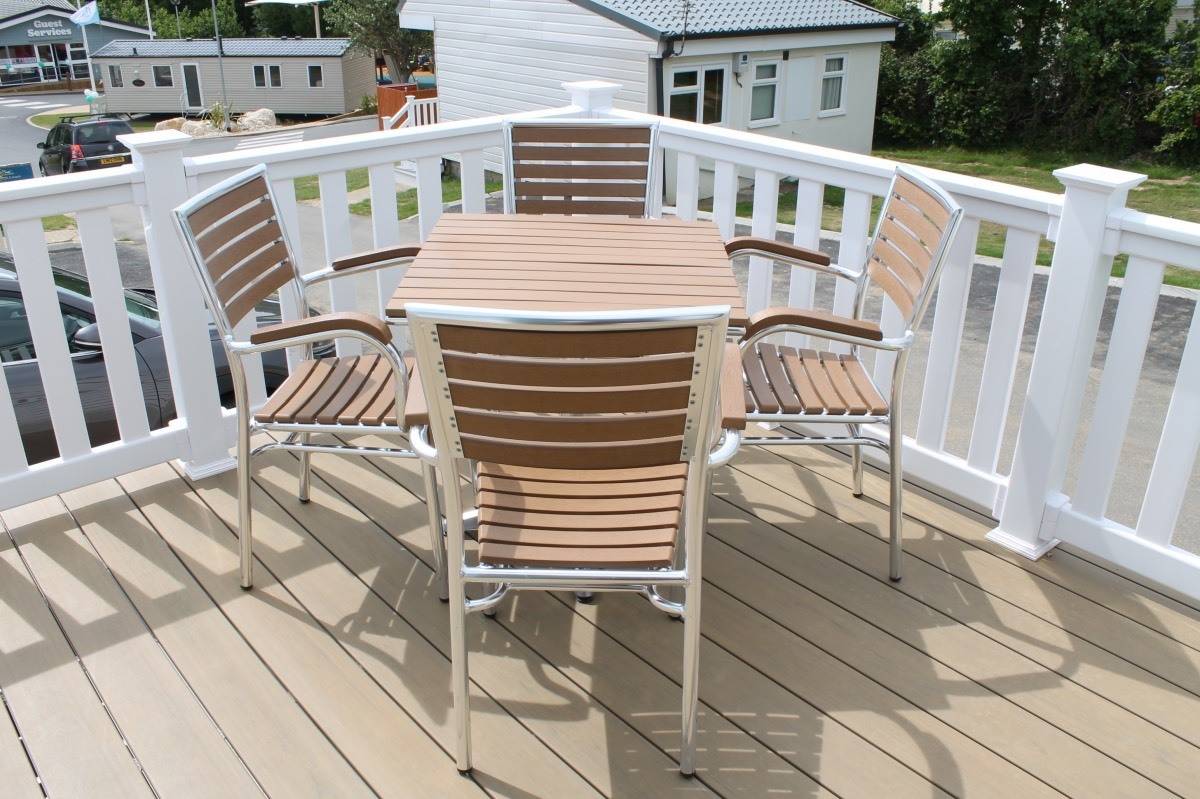 What is the accomodation like at Away Resorts Whitecliff Bay?
We stayed in a three bedroom Jolly Nice Chalet for the week and it was easy to find with a dedicated parking space outside and as soon as I walked through the door I thought how jolly nice it actually was. The whole chalet was so colourful and welcoming, it couldn't have been a nicer place to spend a family break away.
The chalet had a double room, a twin room and one with bunk beds. All the rooms were all quite compact but had wardrobes and bedside tables in and were perfectly adequate for our needs – the children even alternated sleeping in each room, having sleepovers with each other during our stay. They really loved our home for the week.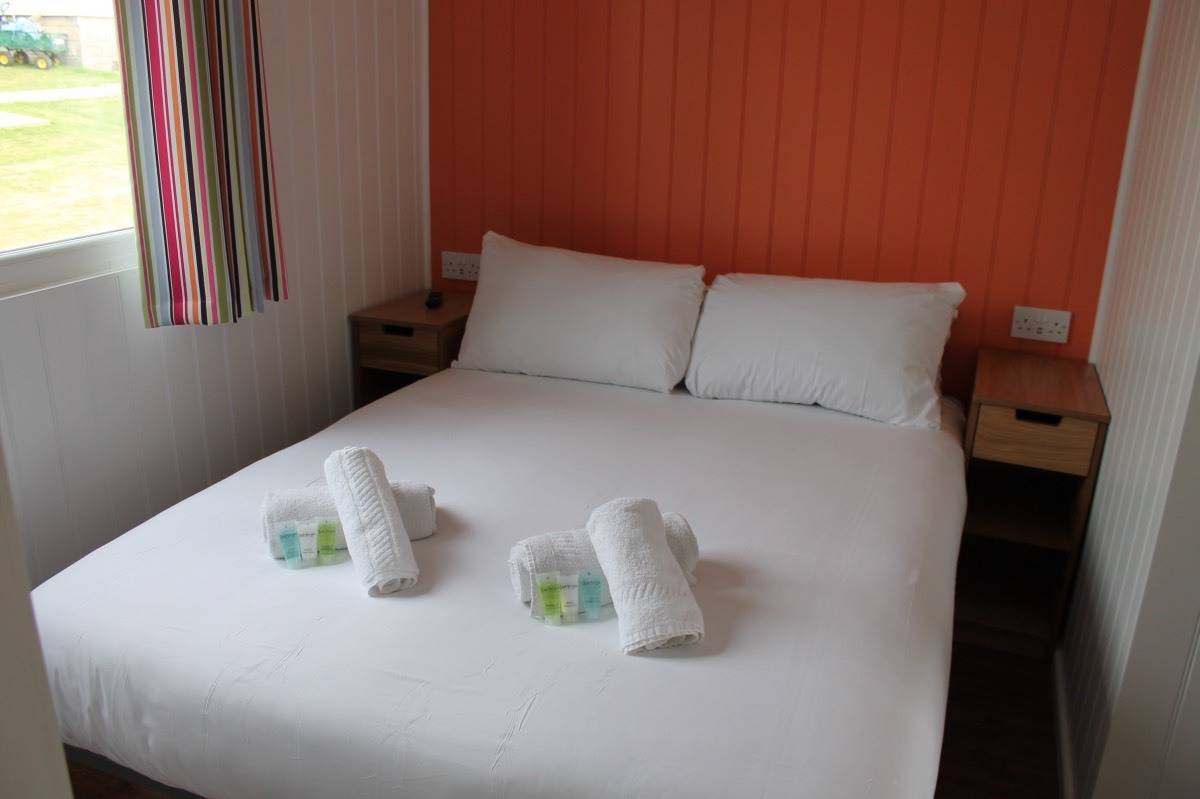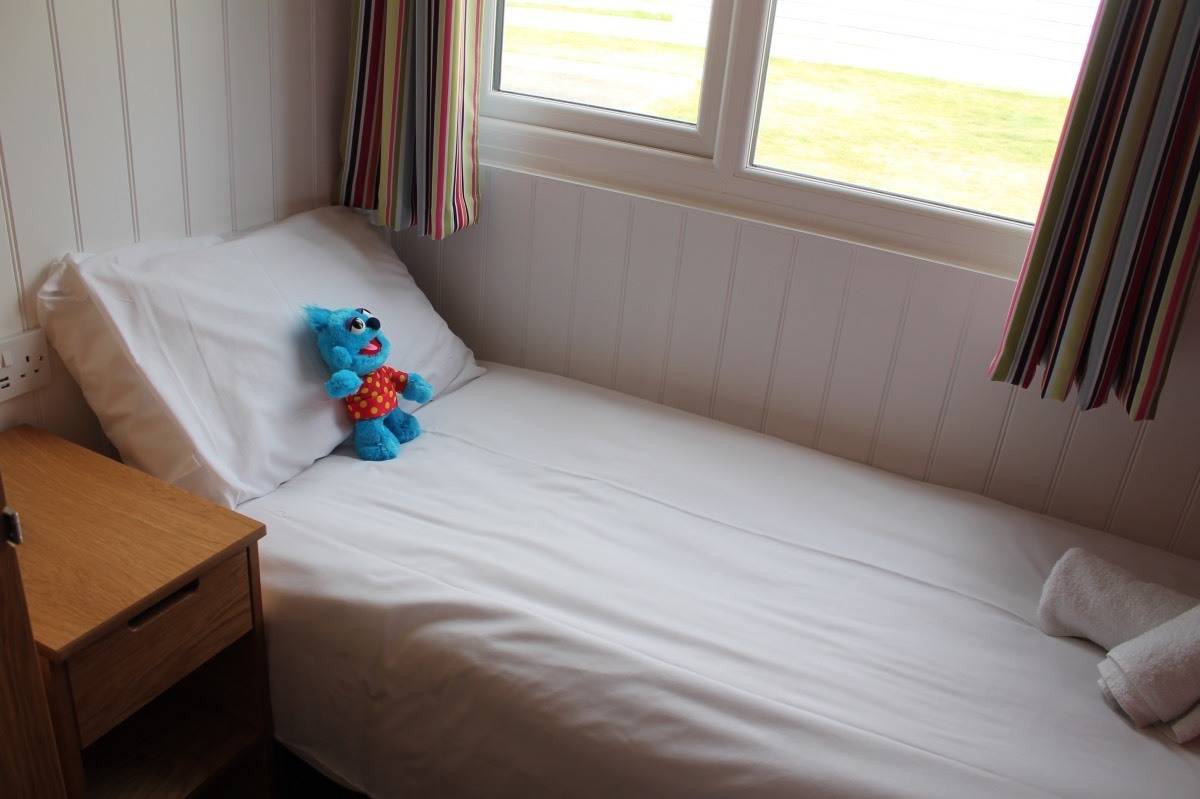 The kitchen was compact but fully functional with a cooker, microwave and fridge freezer. It also came with a lot of basics – washing up liquid, wash cloth, scourer and bin bags but you'll need to bring your own tea towels although all other linen is included.
There were TVs in every bedroom as well as the lounge and also a dining table with padded benches which was great for our meal times. The whole chalet was so lovely, bright and homely.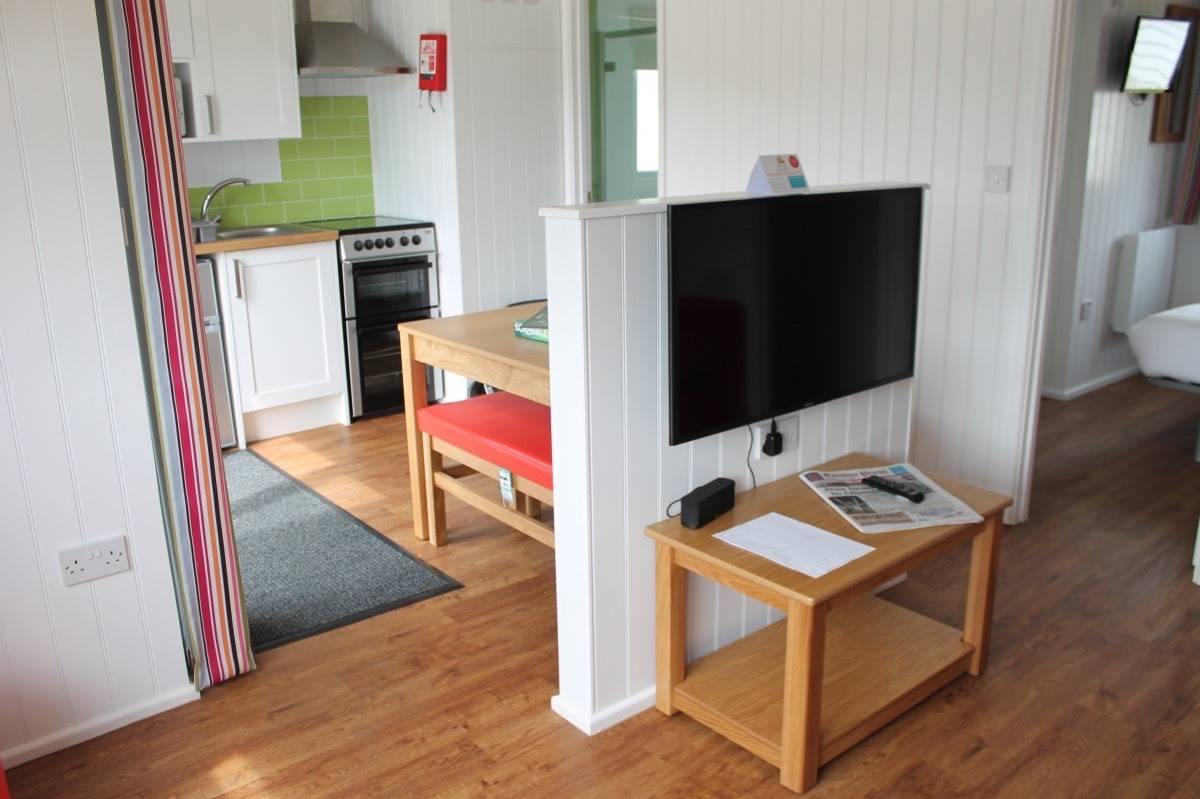 There was a main shower room and an en suite shower room to the double bedroom. Both were well equipped with complimentary toiletries, lots of towels and nice heated towel rails however as a family it would be nice to have bath in one of the bathrooms just due to the children's ages and their love of a nice bath after a long day on the beach.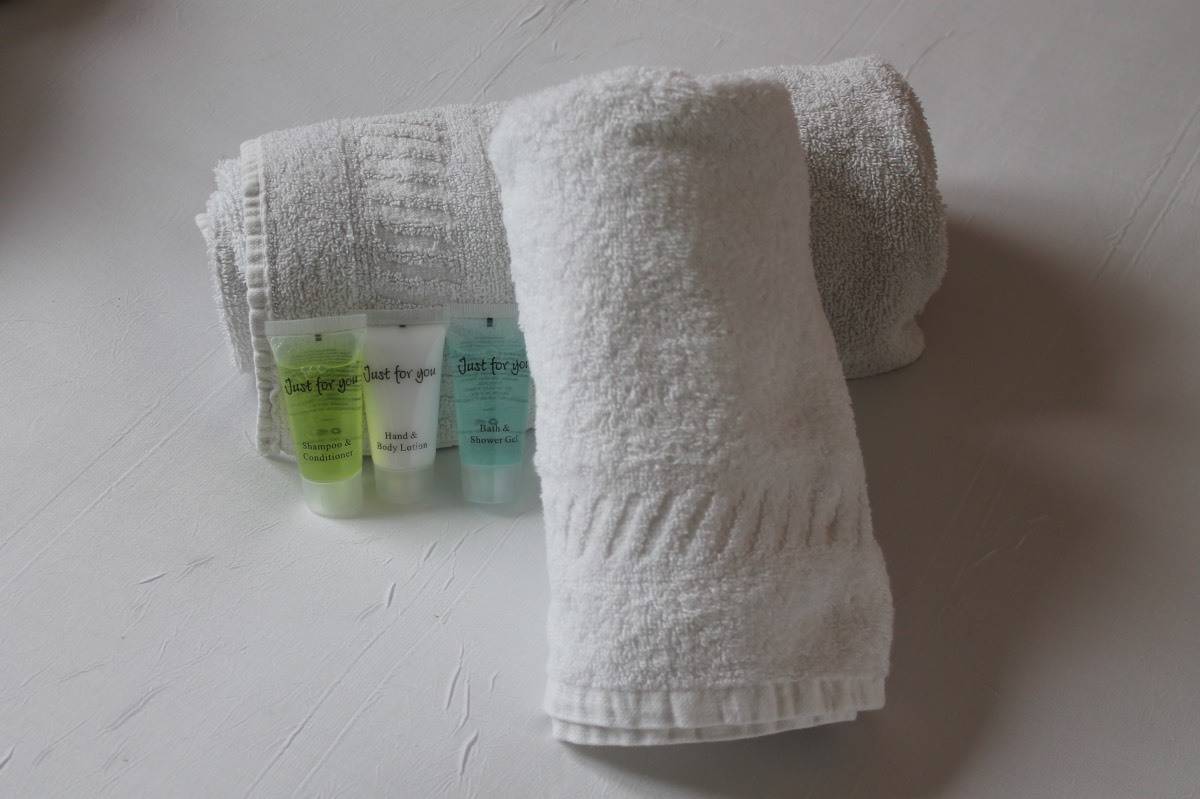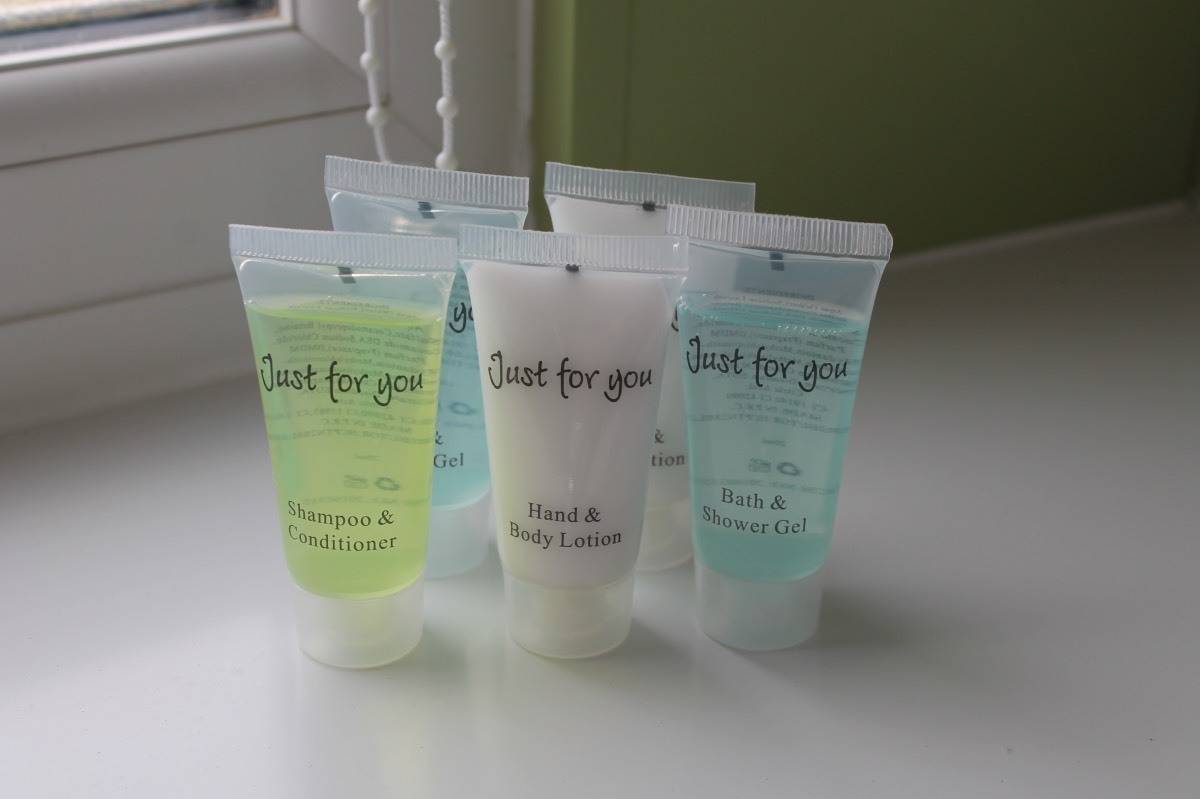 As a family of four the chalet was great but I do think it would be a bit of a squeeze if there were six people in it. It was great for what we needed but a few extra touches would have been nice – bedside lights and a DVD player mainly.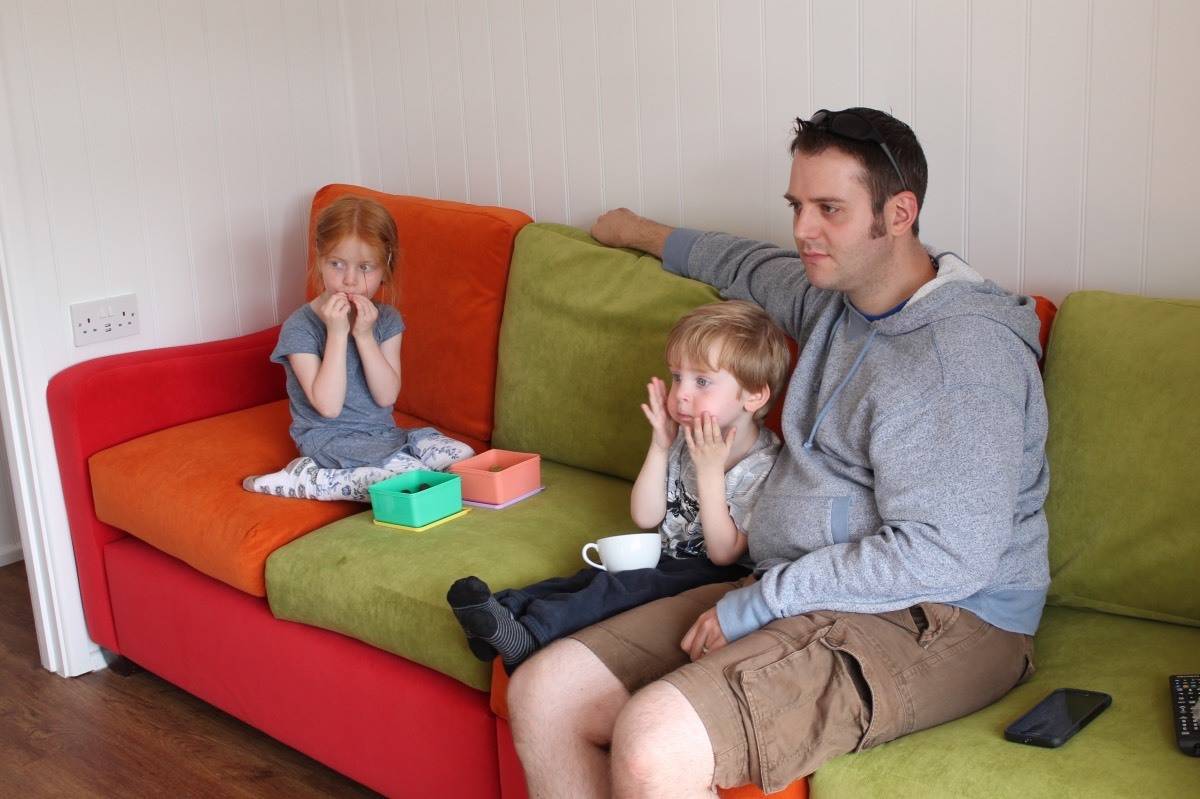 What entertainment was there at Away Resorts Whitecliff Bay?
The main on site activity at Away Resorts Whitecliff Bay was swimming with both an indoor and outdoor swimming pool. The outdoor pool was great in the nicer weather, with a separate smaller pool for young children and direct access to The Nab Bar for refreshments. It also gave a great view of the Nab Field and the coast beyond.
The indoor pool was a good size with a main pool, jacuzzi and shallower children's pool as well as a slide down into the main part of the pool. The children happily swam in the shallow area and really enjoyed it however, the pool was really busy throughout the day, as it was school holidays, and so we had to queue to be allowed into the pool – for over an hour on the first occasion – and were then only allowed to swim for 40 minutes. I'd love to see some sort of time slot system put in place so you could go and select a time slot and come back at your swimming time rather than waste a chunk of your holiday queuing for what is a staple part of any family break away. Having spoken to the Whitecliff Bay Guest Relations Manager about this it's clear that the issues are only at certain times – mainly when the weather's bad and the outdoor pool is out of action – and they are going to be putting some sort of system in place to make better use of your time in the resort as far as swimming is concerned.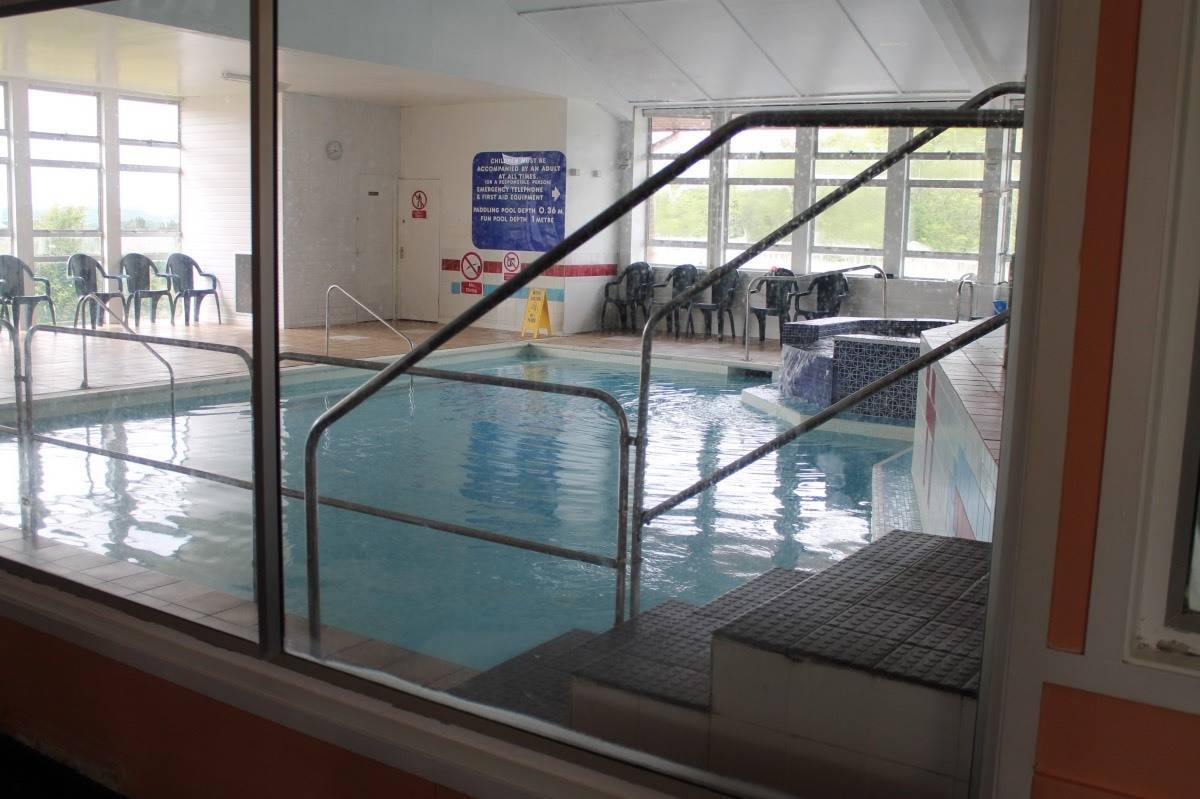 In the same building as the indoor pool there was a small but functional soft play area which the children really enjoyed although we found it to be incredibly hot on warmer days with not much ventilation.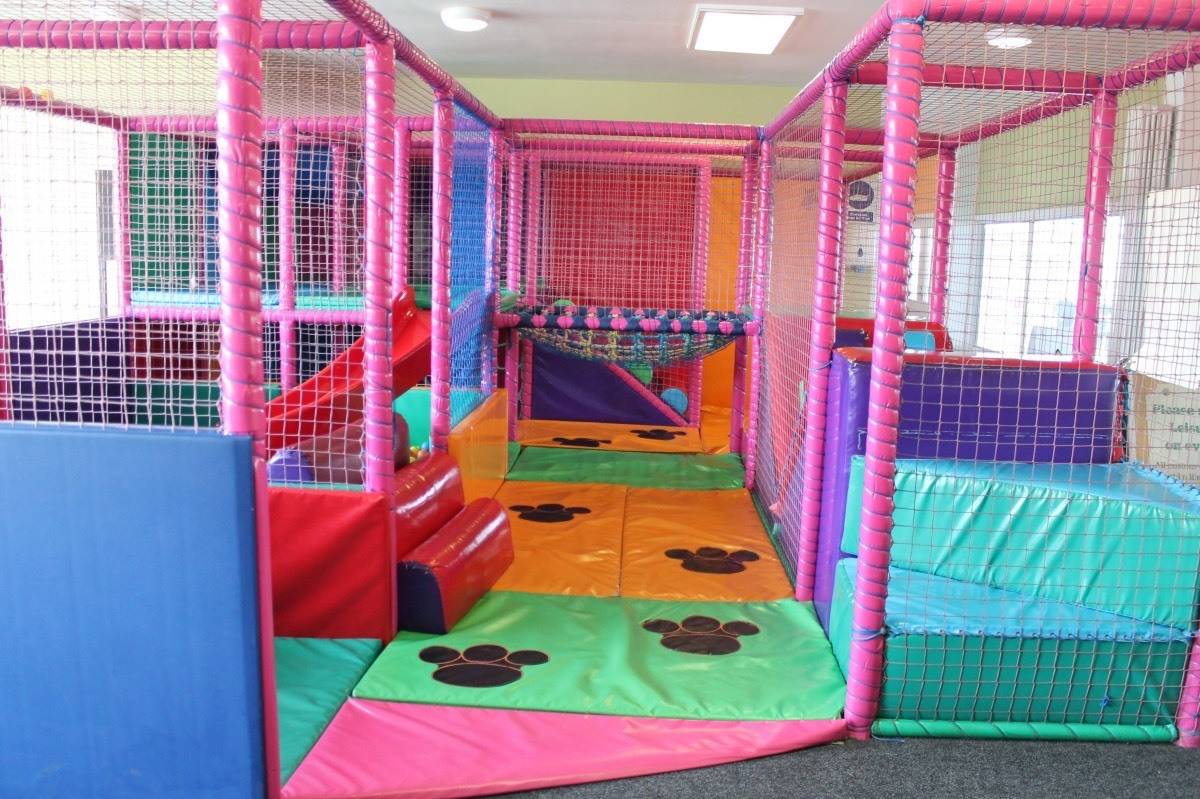 We spent our evenings in The Culver Club, a building that housed the stage, arcades, a fast food outlet and a bar. It was where most of the Whitecliff Bay entertainment happened and the children loved spending their evenings dancing the night away alongside the entertainment team.
As well as the evening shows at Away Resorts Whitecliff Bay there were so many activities that the children could do during the day with at least one free activity each day and a whole timetable of things to do across the week. These activities were split into Active ones and Play ones with active sessions being things like learning to ride a bike, archery or laser tag and play ones being things like craft activities.
I'd recommend booking activities before you go on holiday as you can book easily online and the activities do prove really popular. We went to a couple of the crafts sessions that you don't have to book and the children loved them.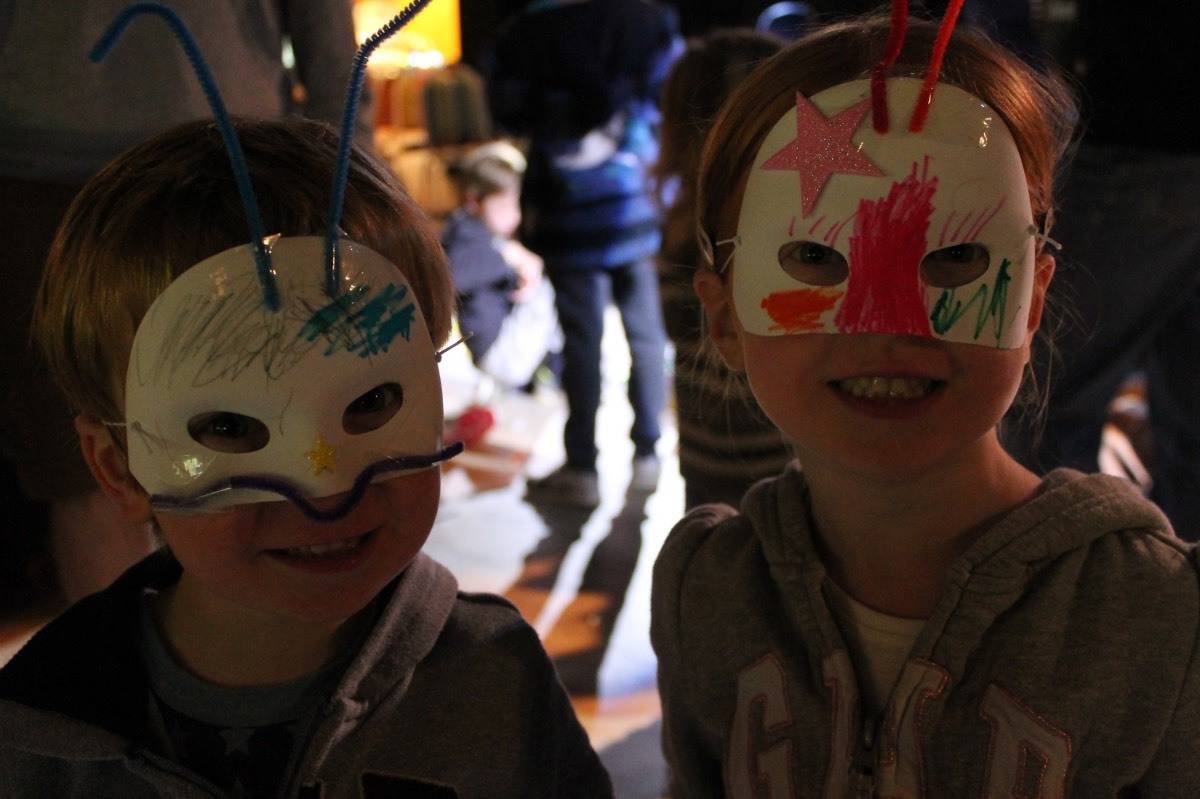 The entertainment team put so much effort into entertaining the children and the kids loved it. The Play Live show each evening appealed to a good age range of children and was slightly varied each night making it interesting and different for the children to watch and participate in.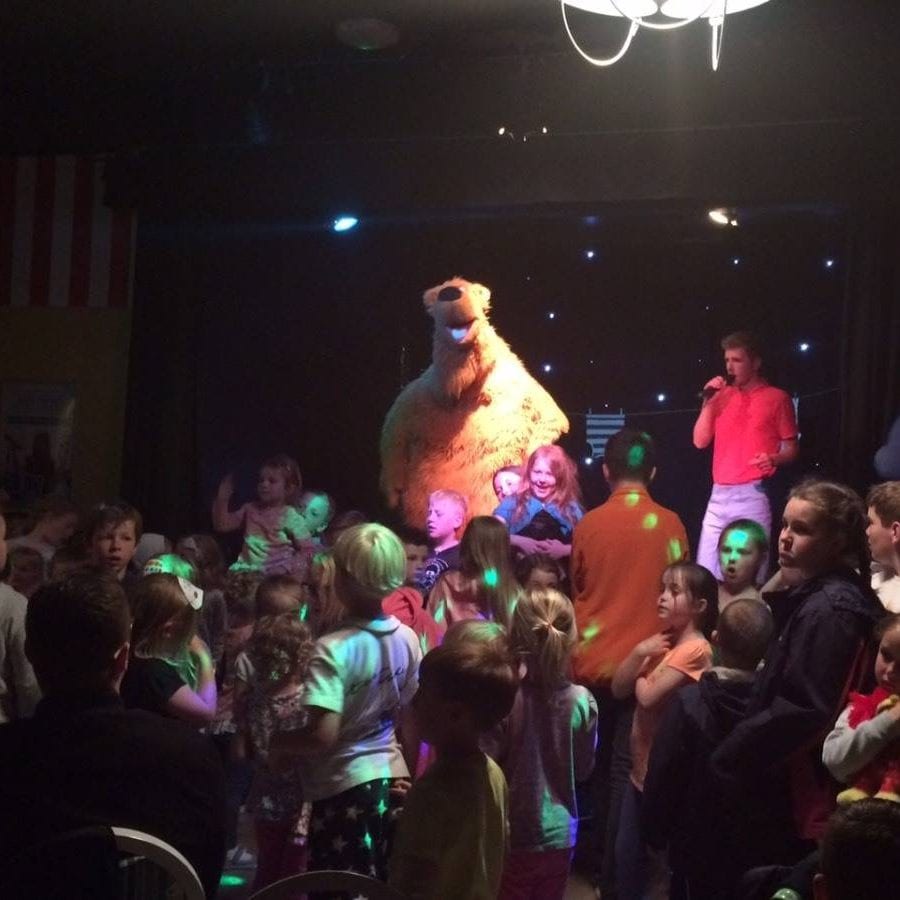 Each of the entertainment team made an effort to involve the children, to get to know them and to make their stay as memorable as possible. During our stay LP got to go up on stage and even got a certificate and medal for being a super helper.
It was clear that the entertainment team at Away Resorts Whitecliff Bay work incredibly hard and for us the whole holiday was about LP and Little Man having a good time. The entertainment team made this happen and it was amazing for us to see our children so happy and confident, making friends and participating in so much. When it came to our last night LP cried as I carried her off the dance floor, saying that she missed Sammii and the rest of the entertainment team already.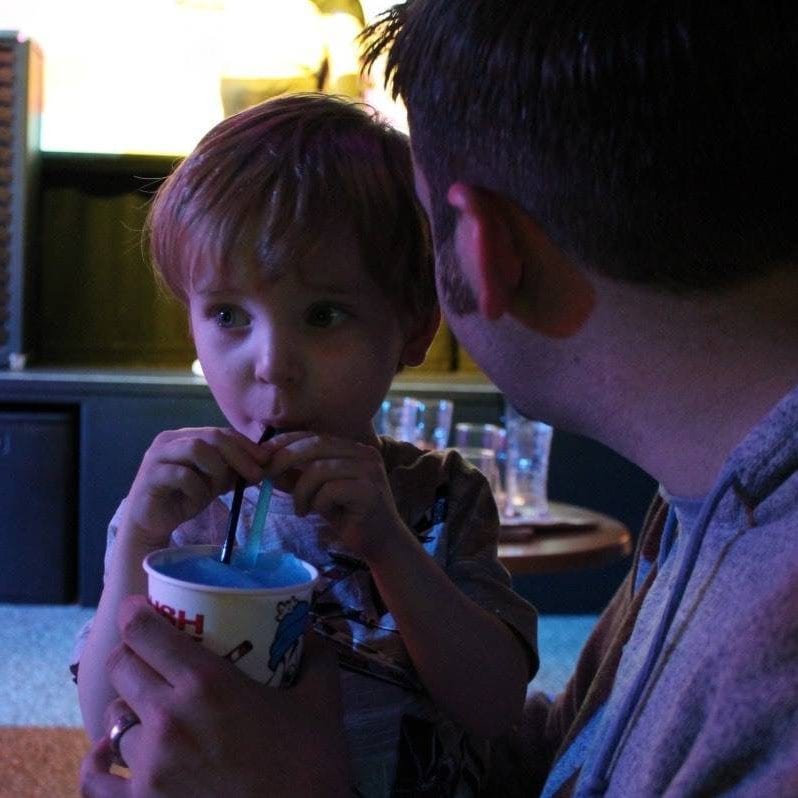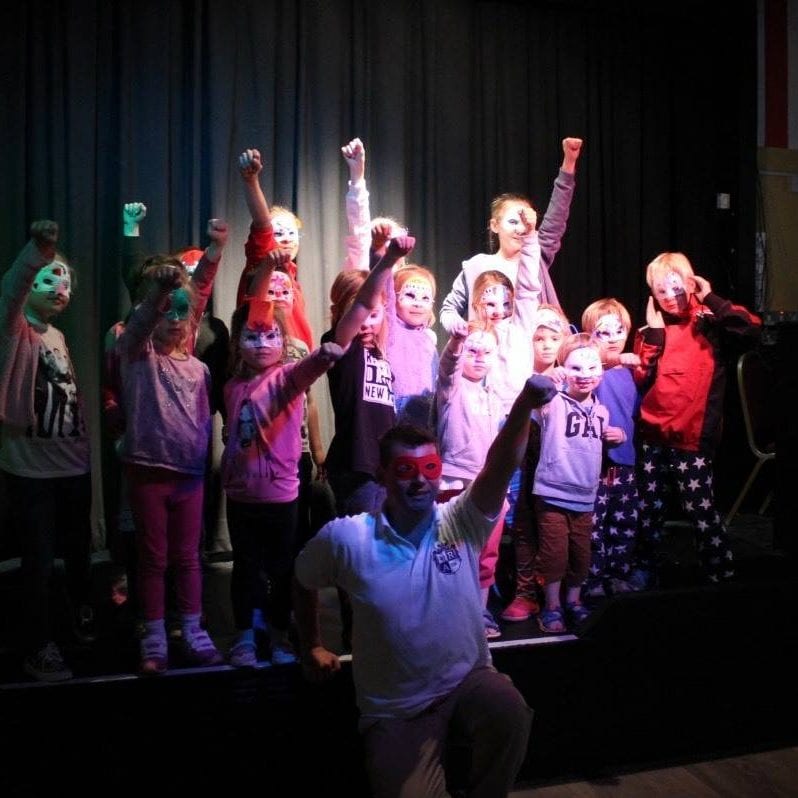 As well as the children's entertainment Whitecliff Bay also offered plenty for the adults – bingo each night before the children's entertainment kicked in and then really varied entertainment each night from 9pm. Two of our favourite nights were a music set by local band Cornerstone and an urban street sport performance by SBX. Both were fantastic to watch and adults and children were kept well entertained.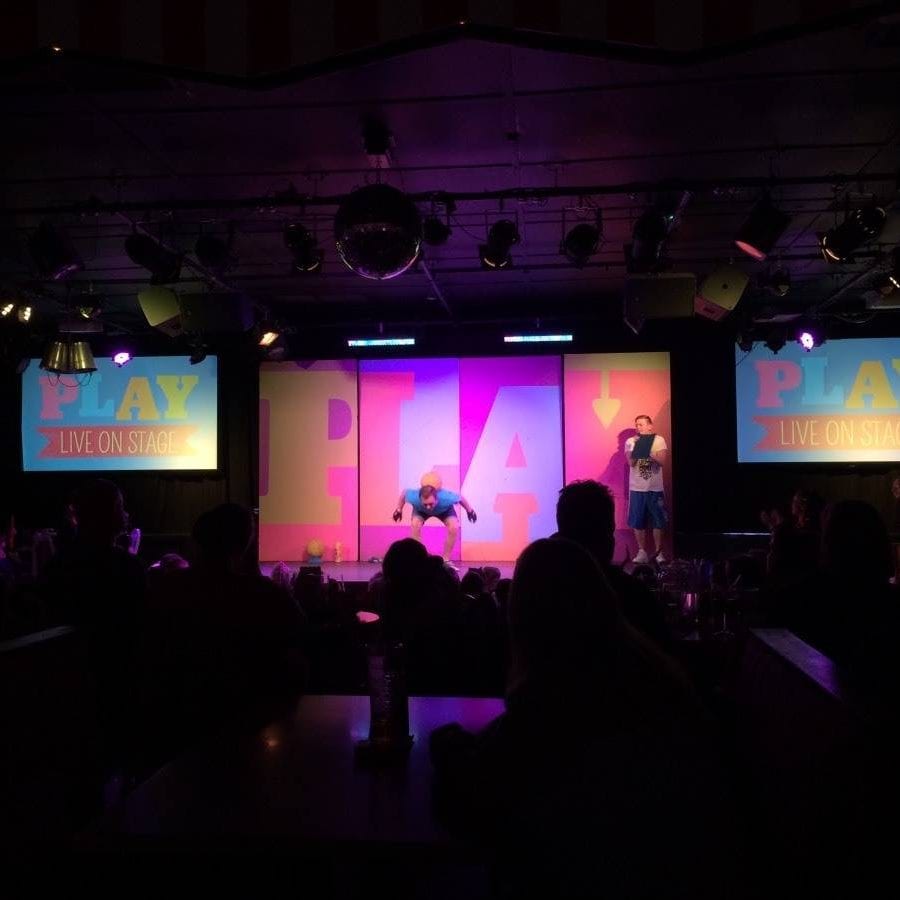 What were our overall thoughts of Away Resorts Whitecliff Bay?
We had a lovely half term at Whitecliff Bay and it's obvious that Away Resorts are investing in modernising and developing the Whitecliff Bay resort with the new play area this year and many buildings obviously having had a fresh coat of paint. The Jolly Nice Chalets have been renovated too and ours made a great base for our stay.
There are still signs of work that needs to be done with the pool being in need of a face lift and the soft play showing signs of wear. It's also a shame that new turf across the resort hasn't taken in places and so has left expanses of dead, patchy grass – with LP referring to it as hay around our chalet.
That aside, the children had a fantastic holiday and it's easy to see the potential in Away Resorts Whitecliff Bay. Even with aspects needing renovating and updating we wouldn't hesitate to go back. The children had an amazing time and as a family we had a really nice break away.
Whitecliff Bay is well situated on the coast to give both an active or relaxing break and it's the perfect place to stay to explore the Isle of Wight too. If you are looking for a family break that has lovely accommodation with parking right outside, places to eat, lots of things to do and a beach on the doorstep then Whitecliff Bay would definitely tick your boxes.
Overall we had a great week away and I am sure that if we returned in a year or two we would have as good or an even better stay. I would definitely stay with Away Resorts again in the future and we loved how family friendly our break was.