About half an hour from us is Hogmoor Inclosure in Bordon, East Hampshire, looked after by the Land Trust and Deadwater Valley Trust. I hadn't heard of it until recently when so many people told me about it that I just had to visit with the kids.
Hogmoor Inclosure is part of Prince Philip Park which is still being developed. It's the third largest nature reserve of its kind in the UK. It covers over 54 hectares of woodland and heathland and has been made for the community to use.
The project is being managed by the Whitehill & Bordon Regeneration Company, a Taylor Wimpey and Dorchester Regeneration joint venture who are working for the Defence Infrastructure Organisation to build this new community at Prince Philip Barracks in Whitehill and Bordon, Hampshire.
It's somewhere to get fresh air, have a walk, play, enjoy picnics, wildlife spotting or to just sit and relax and we were really excited about visiting. There's a cafe, Beehive activities room, lovely clean toilets and free parking on site.
When we arrived we found three different trails we could follow – a red accessible trail, a blue trail and yellow trail. We decided on the red trail – which was the longest – and set off into the woods.
The paths are fantastic to walk along and super pushchair and wheelchair friendly. There's so much to look at, with bridges, dens and sculptures all the way along the path. It's a really interesting walk compared to just a jolly in the forest.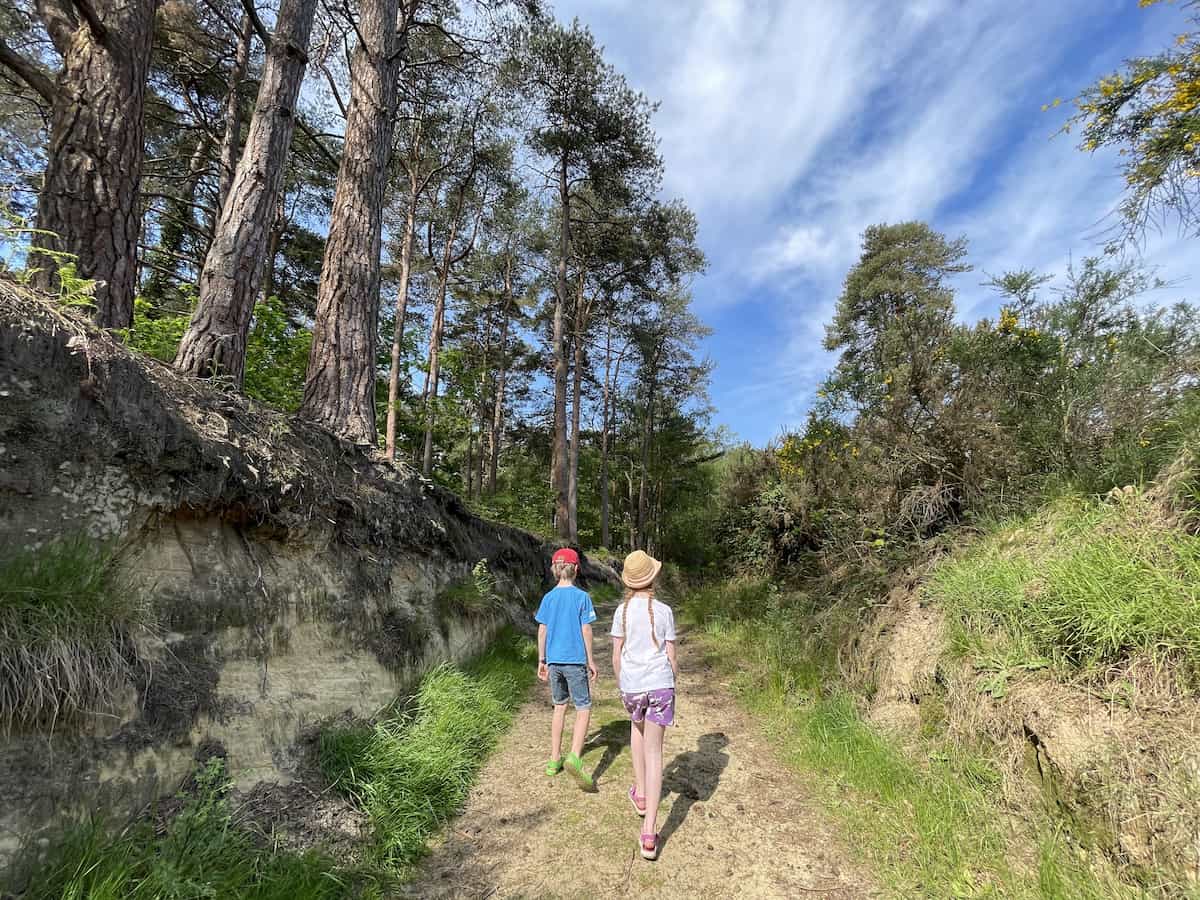 There were plenty of places to sit along the route, with benches dotted around and even an undercover area that also housed nesting bats in the roof! The children loved knowing that whilst we had a drink and snack stop there could be sleeping bats right above their heads!
The statues of sentinels around the site are amazing, arty and beautiful but I know a few people have also said they're quite creepy. It's so nice to have something to spot as you work your way round and the children loved pointing them out along our walk.
At the end of our walk we went to the Hogmoor Inclosure play area which was incredible. It's one of the best play areas we have ever been to – and we've been to a few!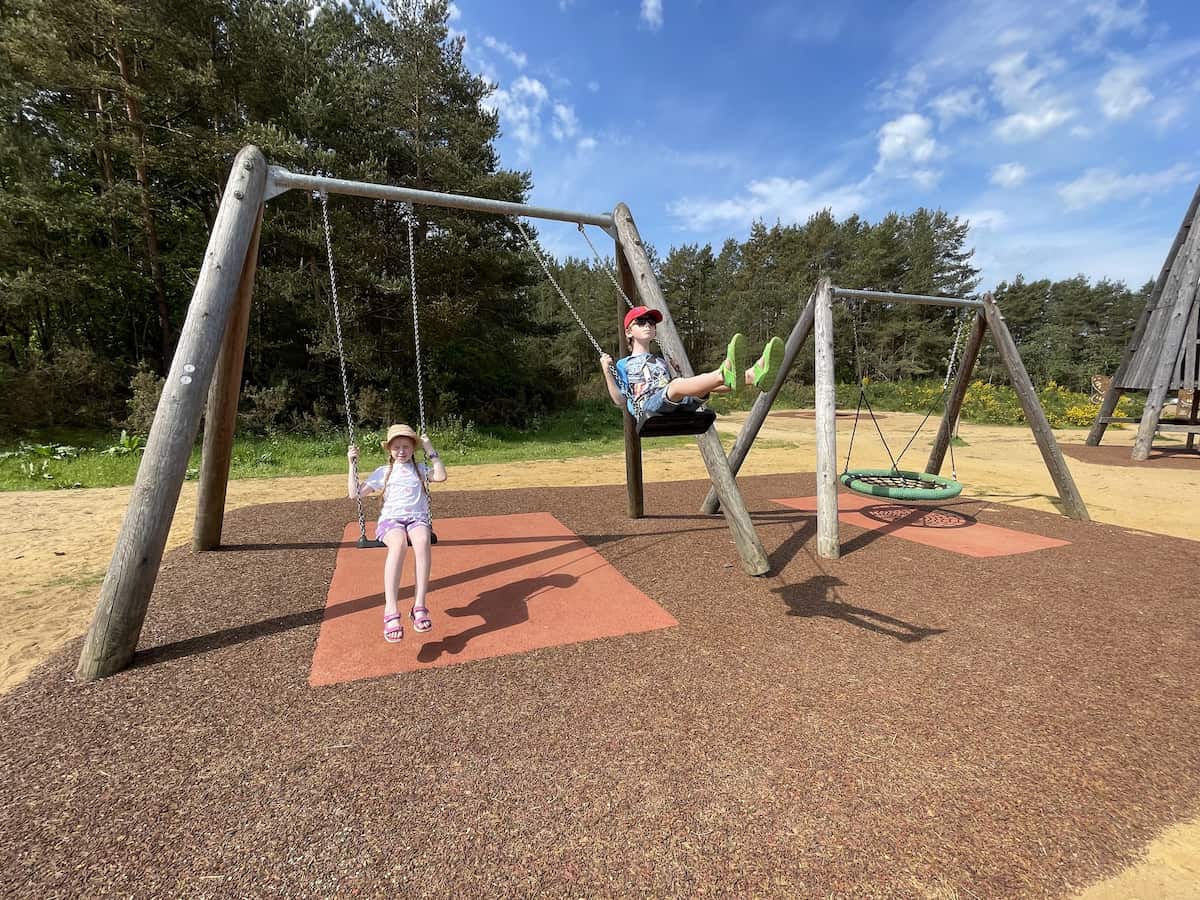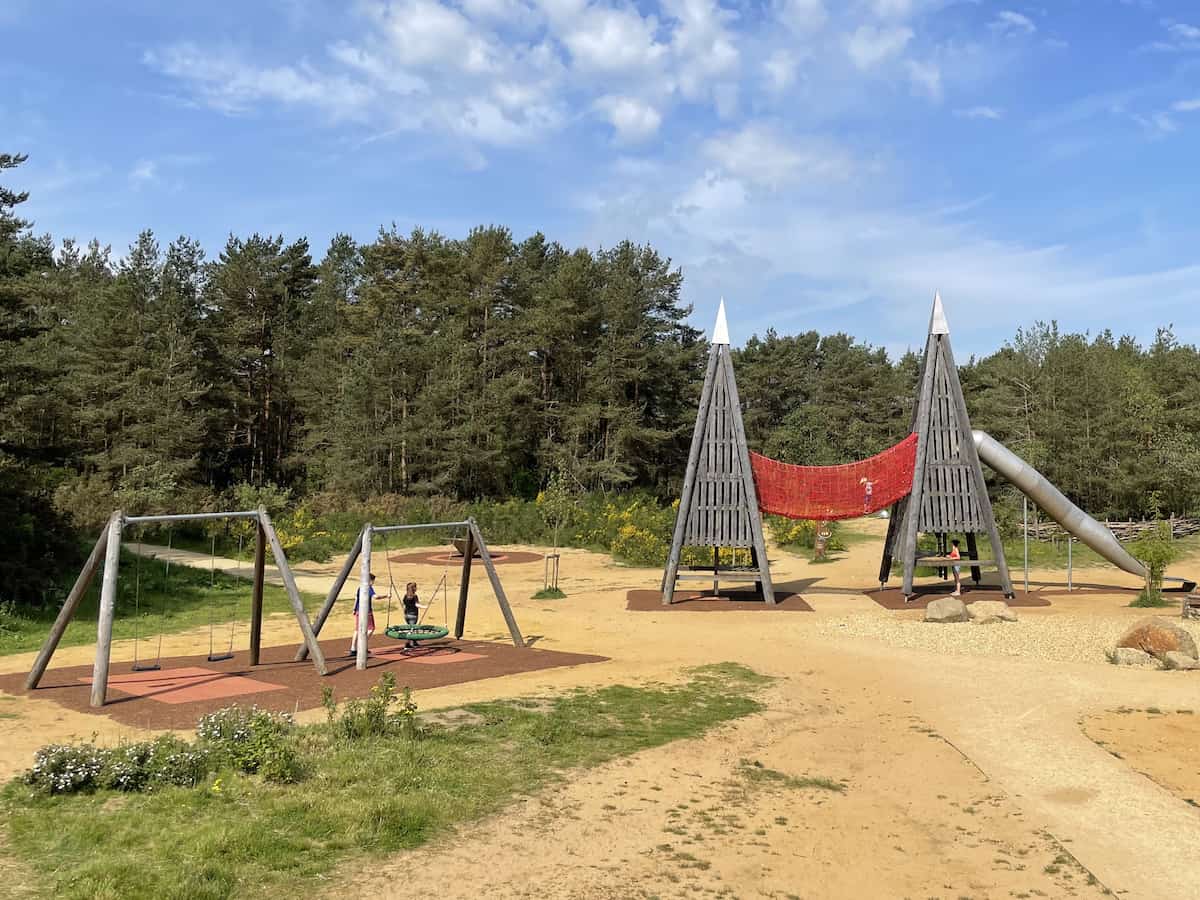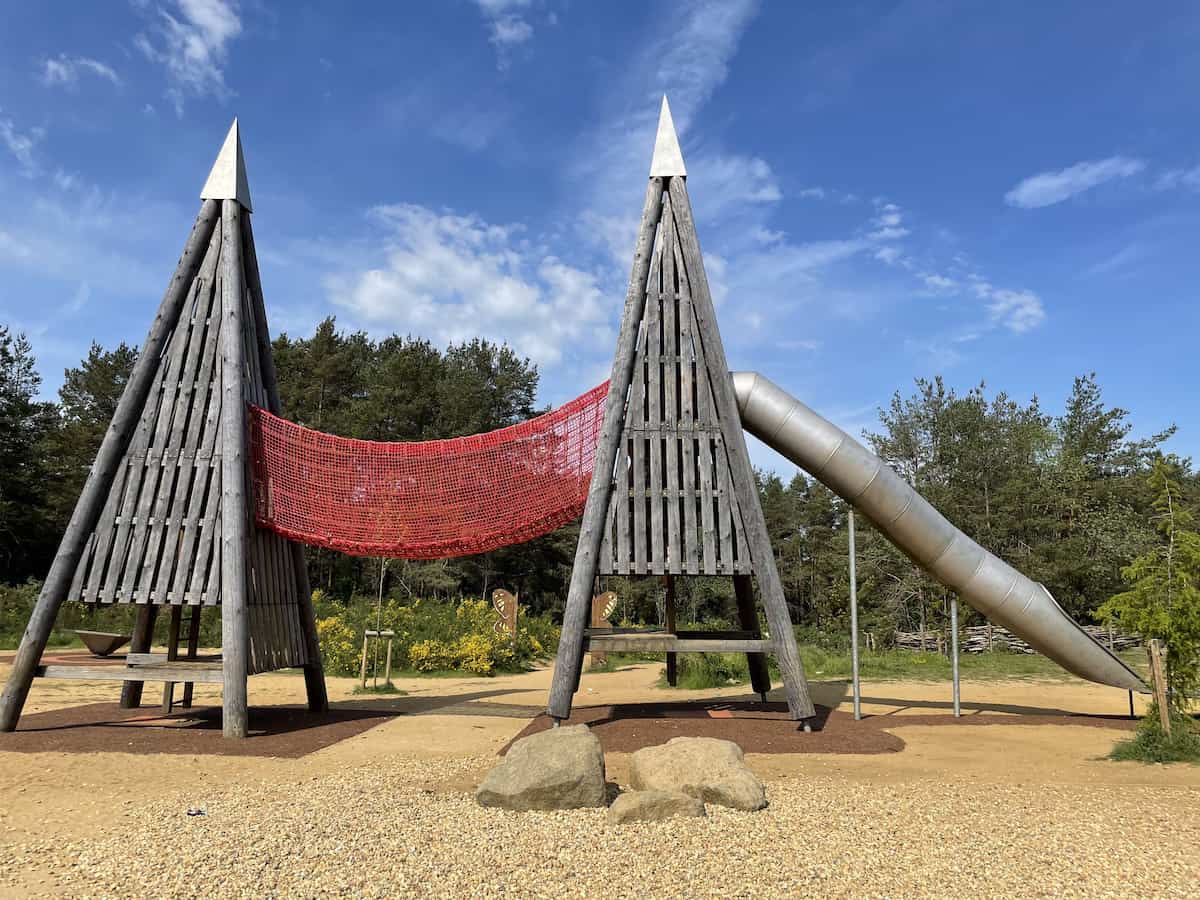 It's so well spaced out, with climbing structures, slides, swings, a zip line and just so much to play on and do, all around a little pond in the middle. It's a fantastic place to spend time and the children loved it.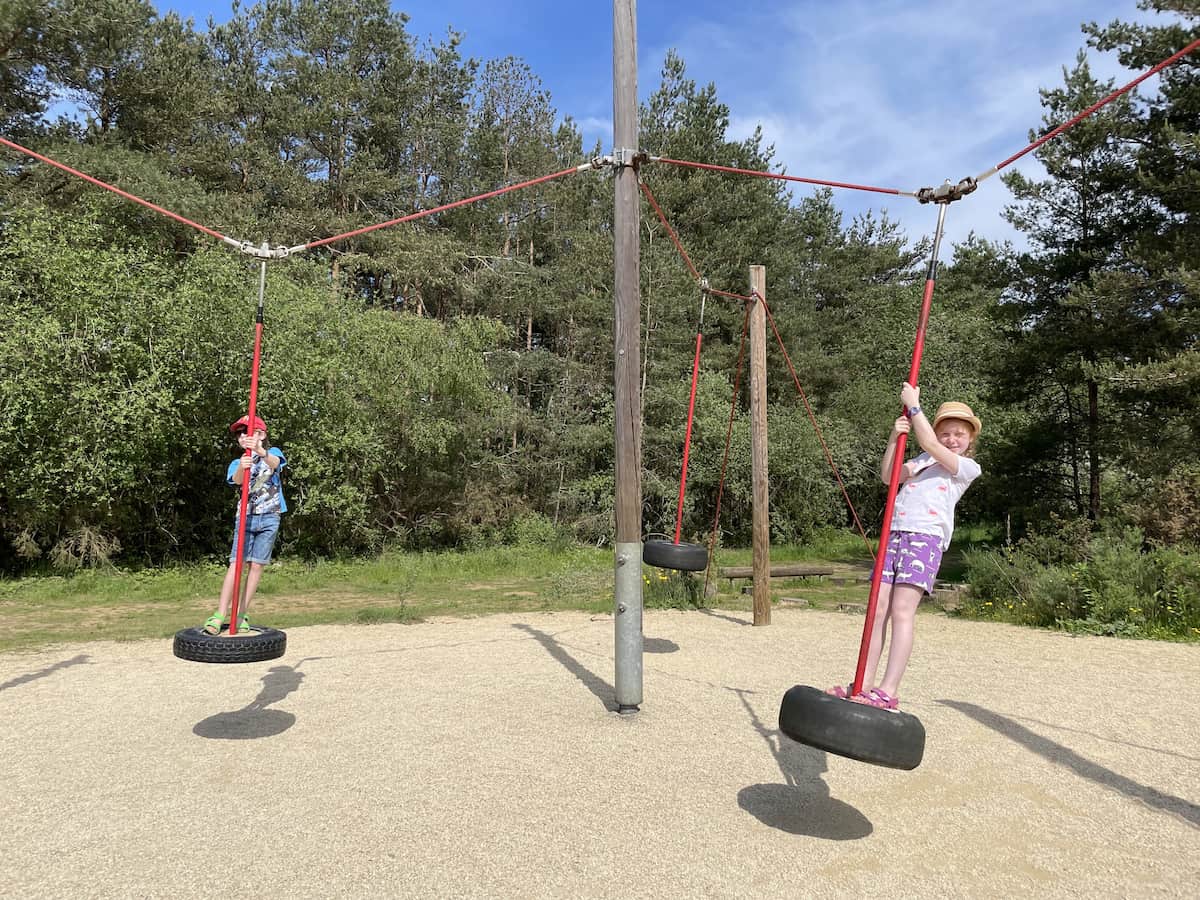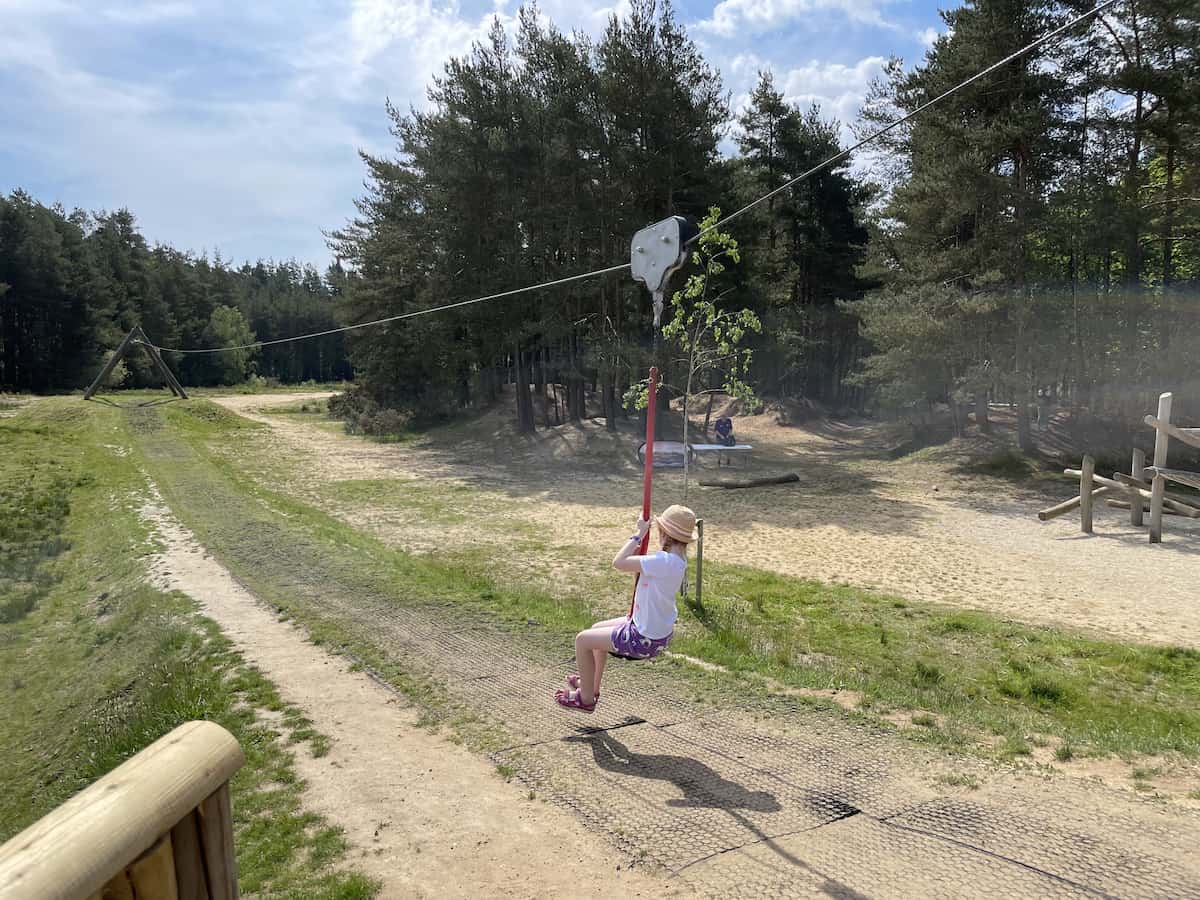 If you don't want to go for a walk first, the play area is right next to the cafe, toilets and car park. There's plenty of seating and the only thing that could improve it would be some shade as it's a very open area, especially after spending time under the cover of the forest.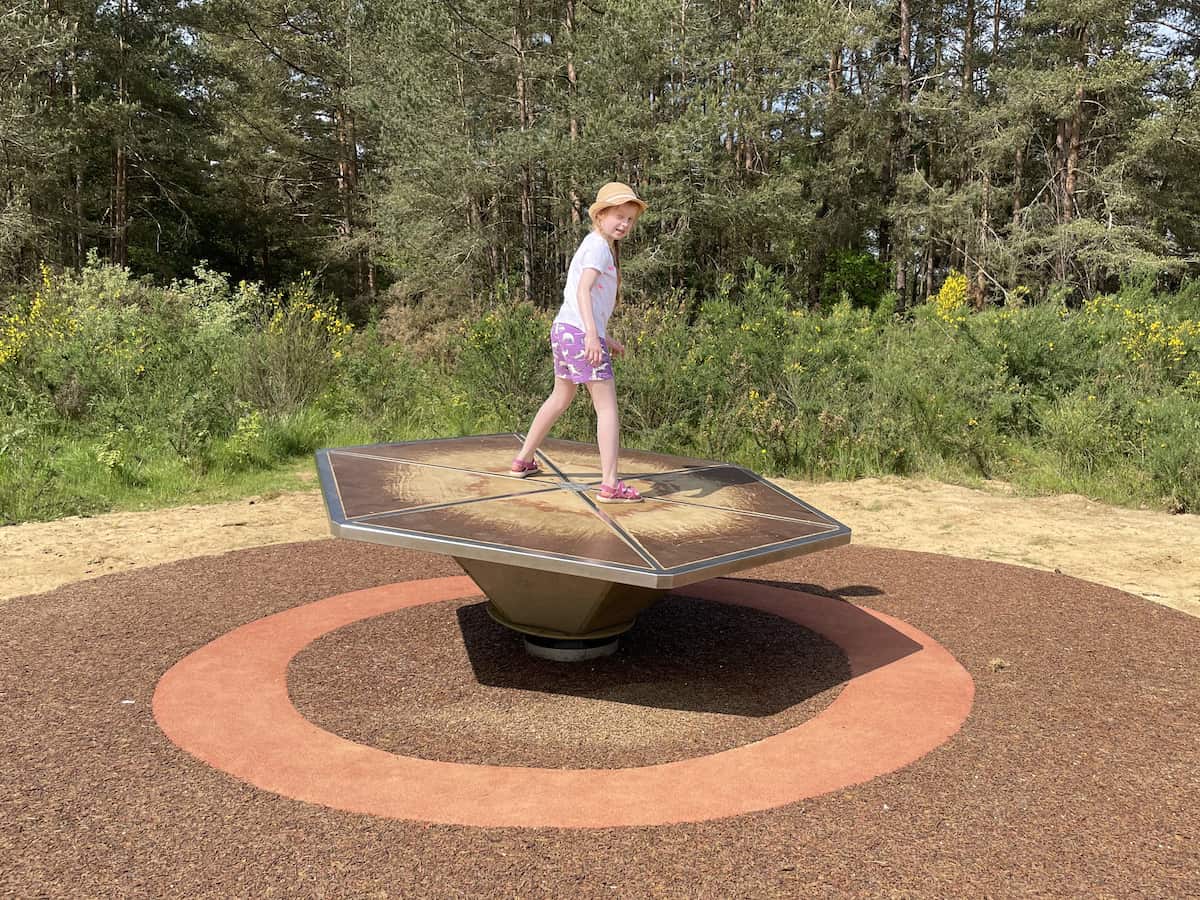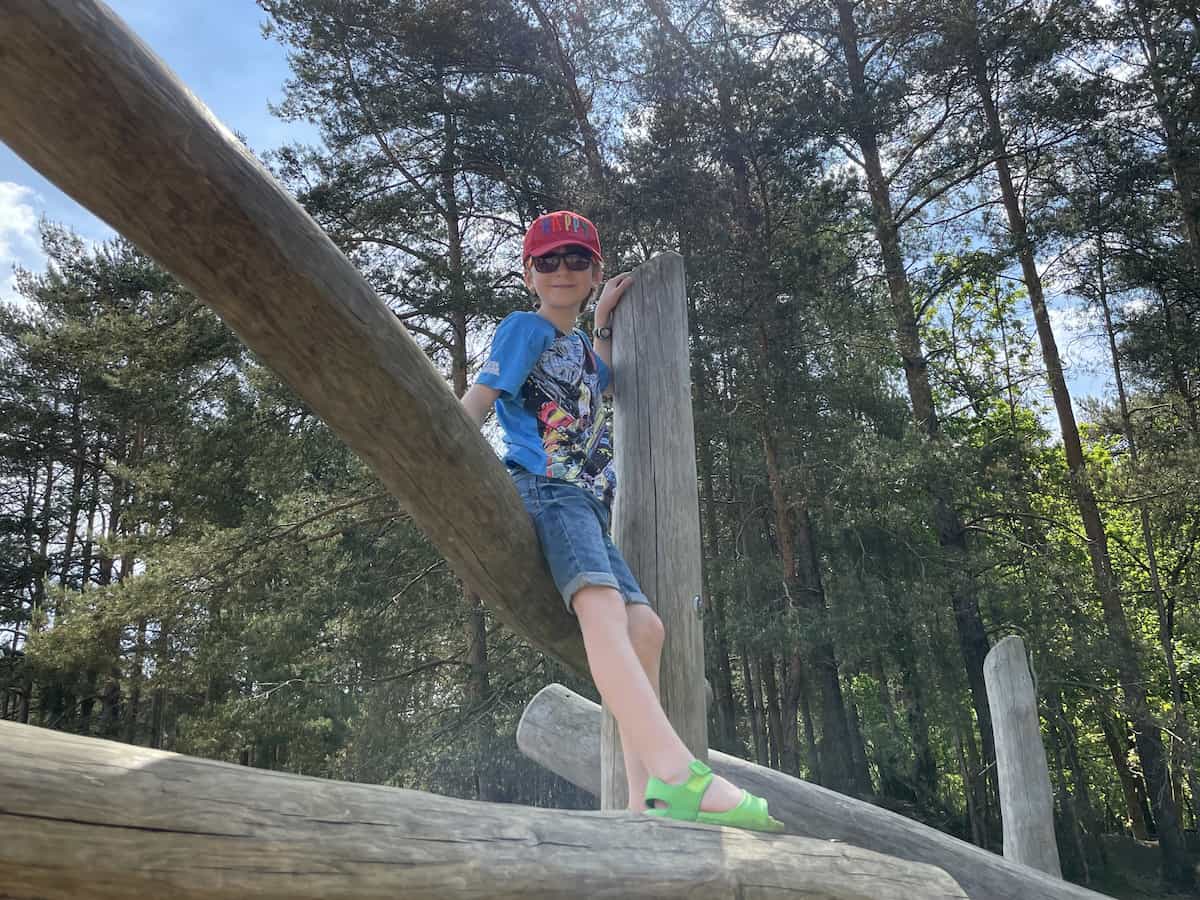 Hogmoor Inclosure is now one of our favourite places. It's a great size to spend a whole day, has things for the whole family to enjoy and it a great place to meet up with friends, have a picnic and enjoy the great outdoors. It won't be long before we're back!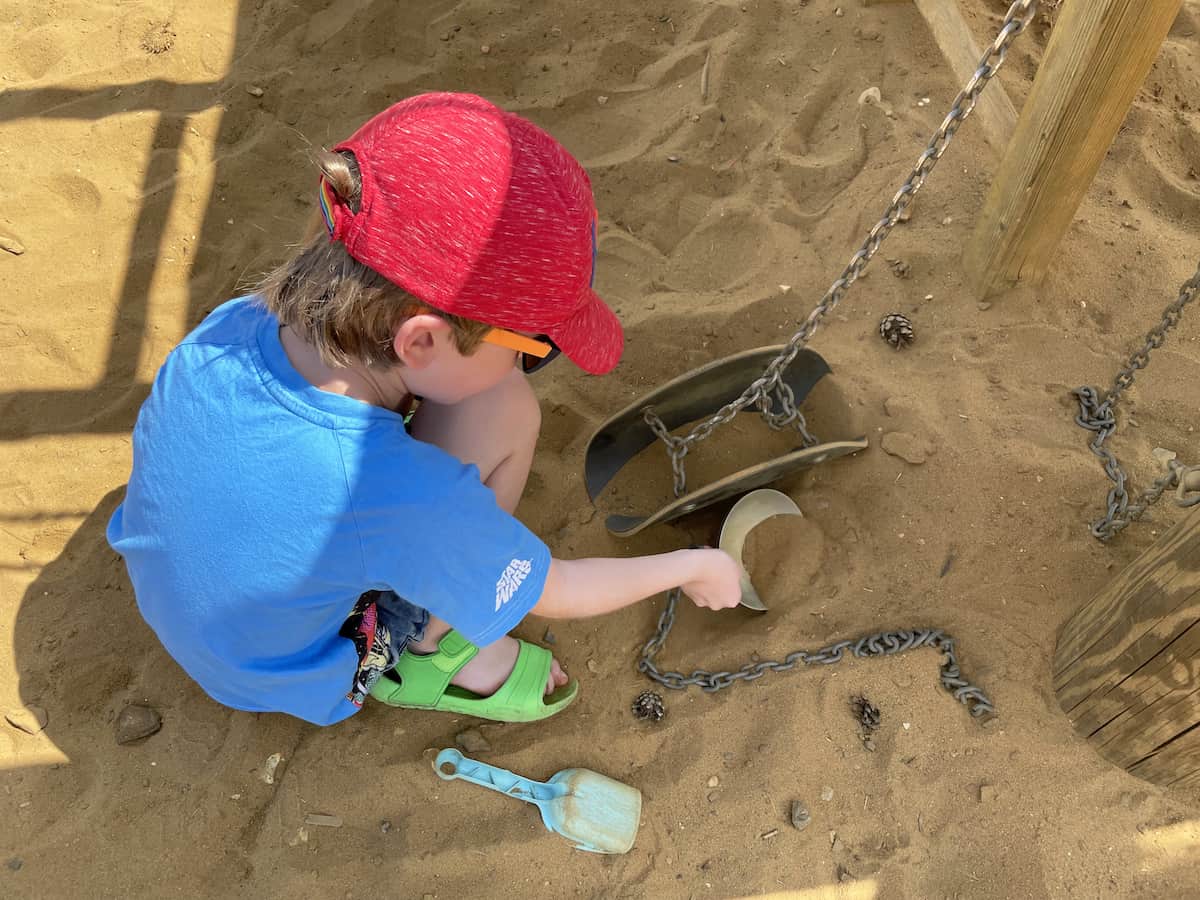 You can find out more about Hogmoor Inclosure over on their website and for reference the address is: Hogmoor Inclosure Hogmoor Road, Whitehill & Bordon, Hampshire, GU35 9HX. You can see a map of the site here.