One of our favourite days out during the summer holidays was a trip to Amberley Museum near Arundel, West Sussex with Lauren and the kids. We were just starting to get back into the swing of days out and this outdoor museum seemed like the perfect trip – and we couldn't have enjoyed it more.
What is Amberley Museum?
Amberley Museum is a real trip back in time. It lets you explore the working past of the South East of England in a 36 acre former chalk quarry and limeworks, known as Amberley Chalk Pits, in the heart of the South Downs National Park. There are over 40 exhibit areas including a narrow gauge railway, historic buses, rural crafts and communications displays making it a fantastic day out for everyone – and we couldn't wait to explore.
We arrived at Amberley Museum at opening time and everything was really well managed. There's a one way system through most of the buildings and we were given a map to make our way around the site. As soon as we walked through the entrance building we felt like we'd been through a time warp, it was amazing.
What can you see at Amberley Museum?
Amberley Museum has salvaged and restored so many buildings from through the ages, given them a home and a new lease of life to create almost a new town that you can explore. We started off in what felt like a village green, with a bus stop, traditional buildings and the lovely Amberley Museum cafe overlooking the area.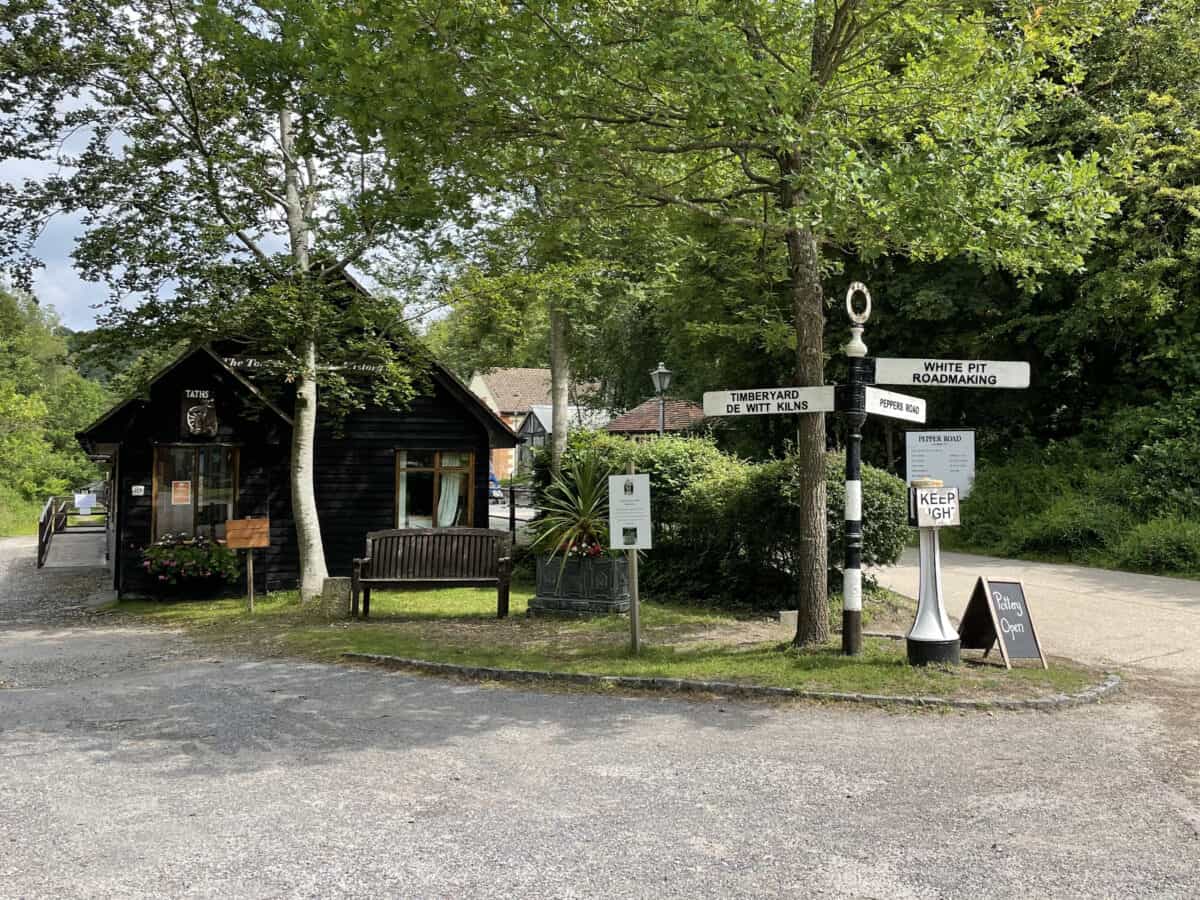 We were given a printing demonstration in one of the buildings – and given a free printed souvenir with the children names on – before getting on the cute little train to take us to the far end of the site, deciding to start at the back and make our way to the start again. This worked really well as we missed most of the other visitors!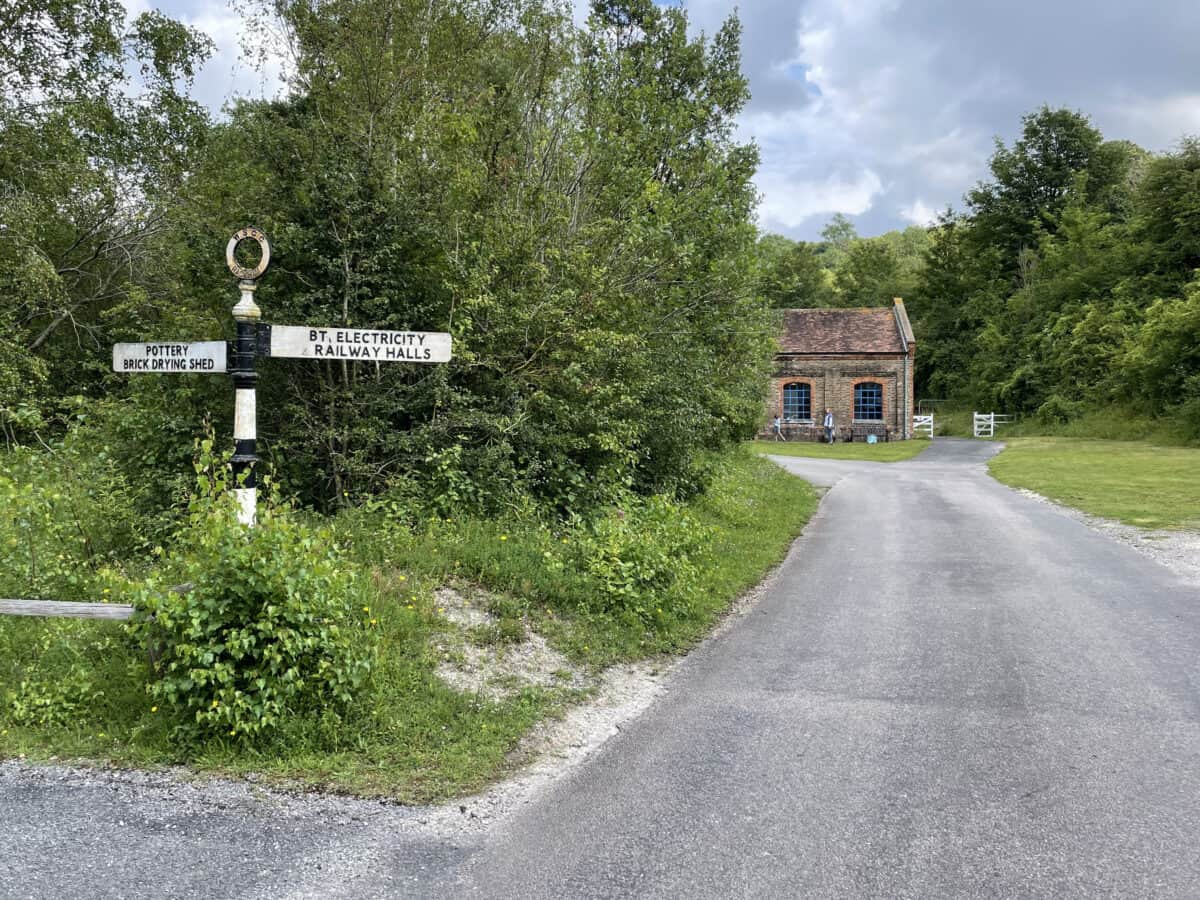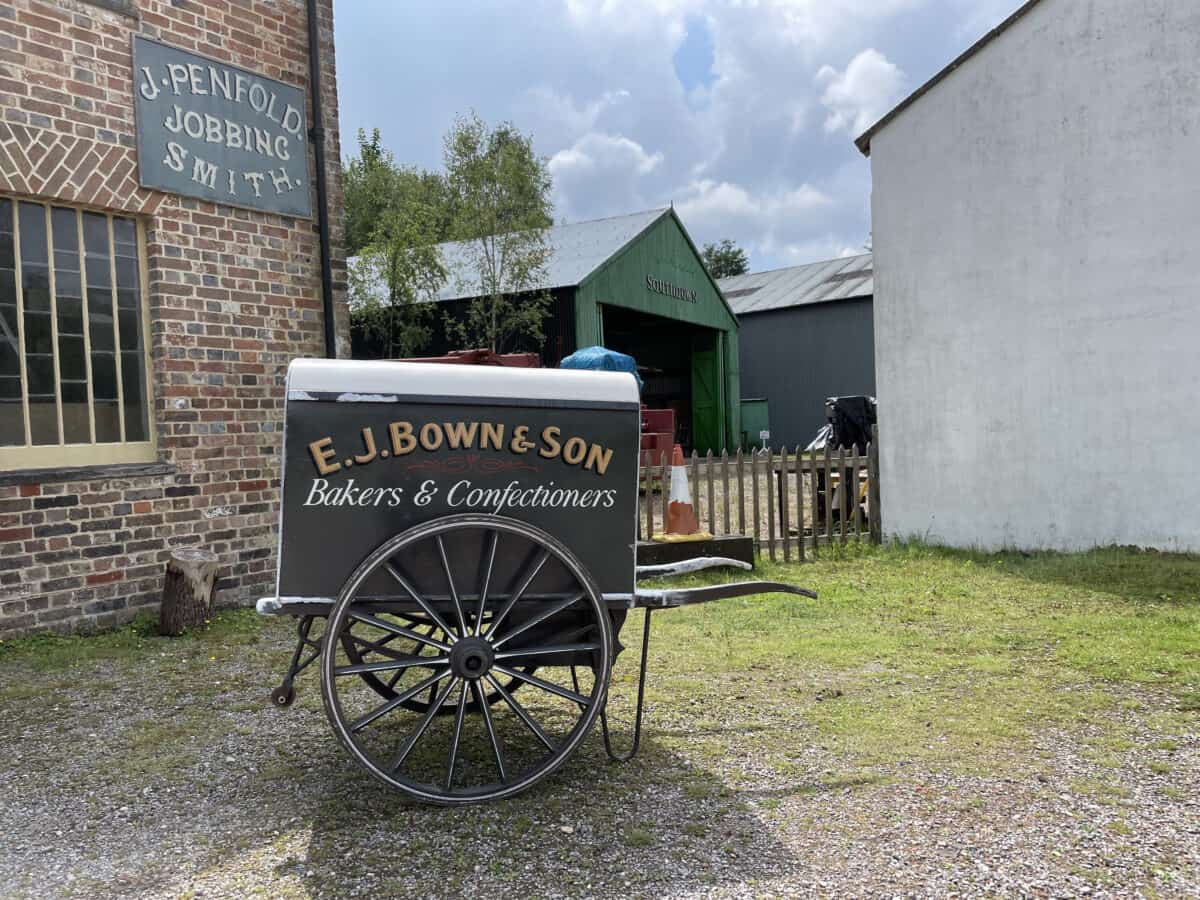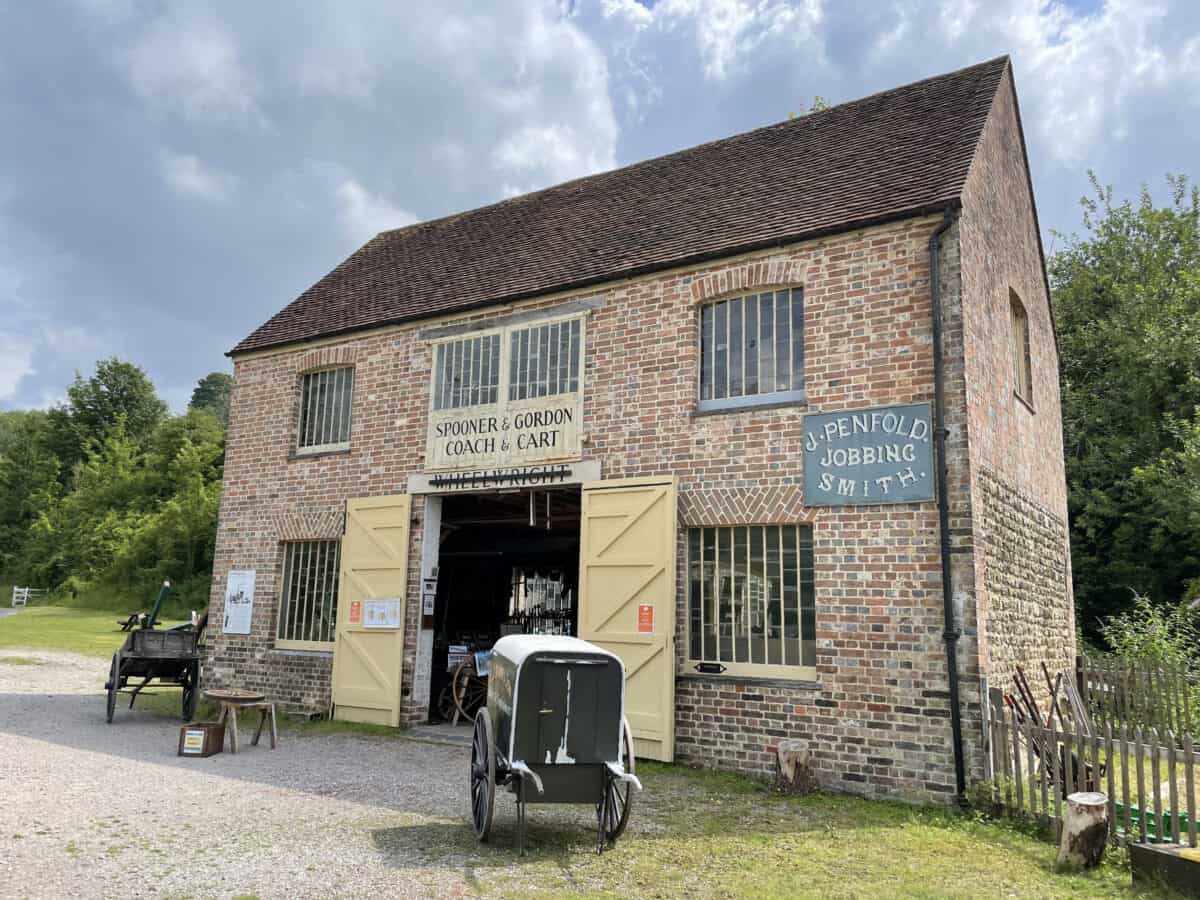 The railway was so lovely. It was such a nice trip and friendly volunteers were on hand to talk to us about the buildings and history. It was such a great addition to our day out – and at no extra cost too. The children loved it.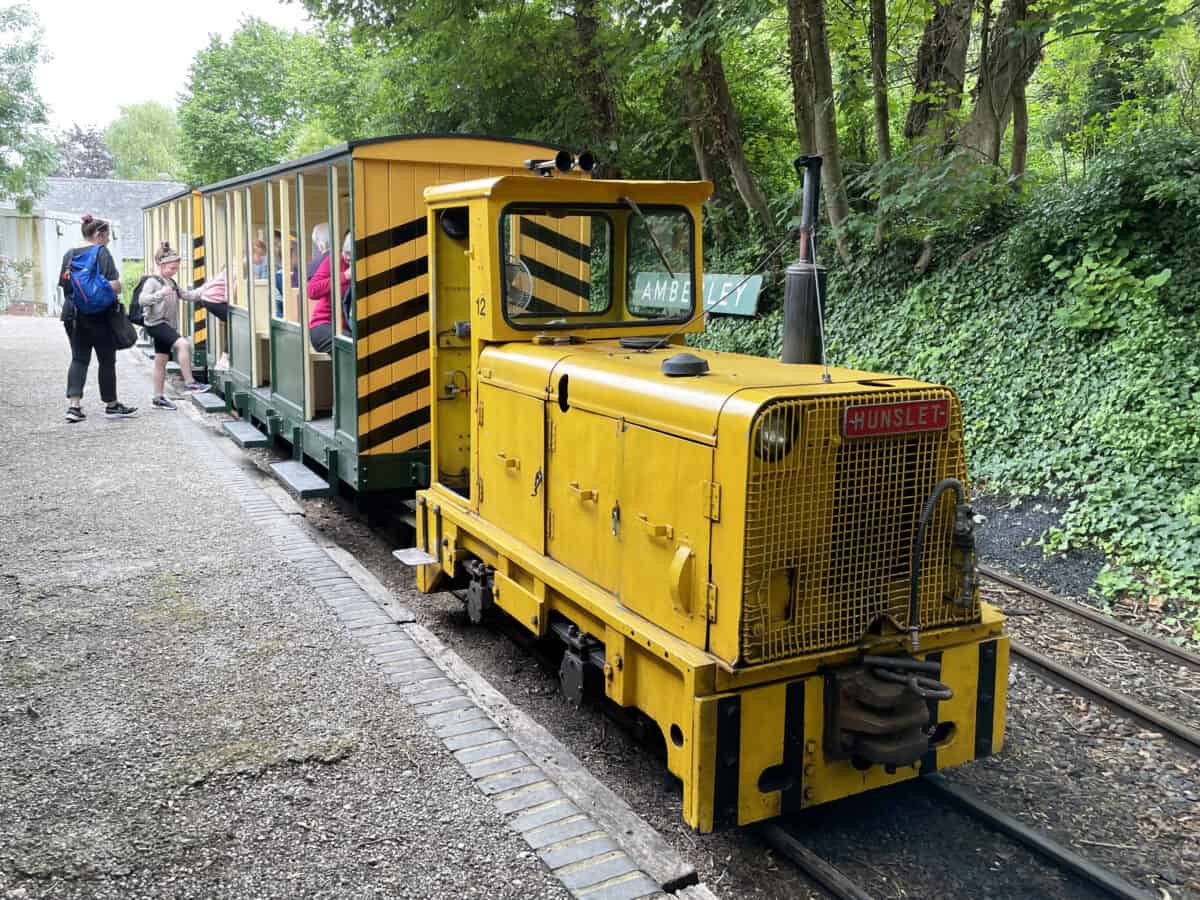 We arrived at an area with big industrial buildings full of exhibitions. We walked through time, seeing how everything from home appliances to communications changed through the years and saw old mail trucks and delivery vehicles. It was fantastic – and the children loved how many interactive displays there are too.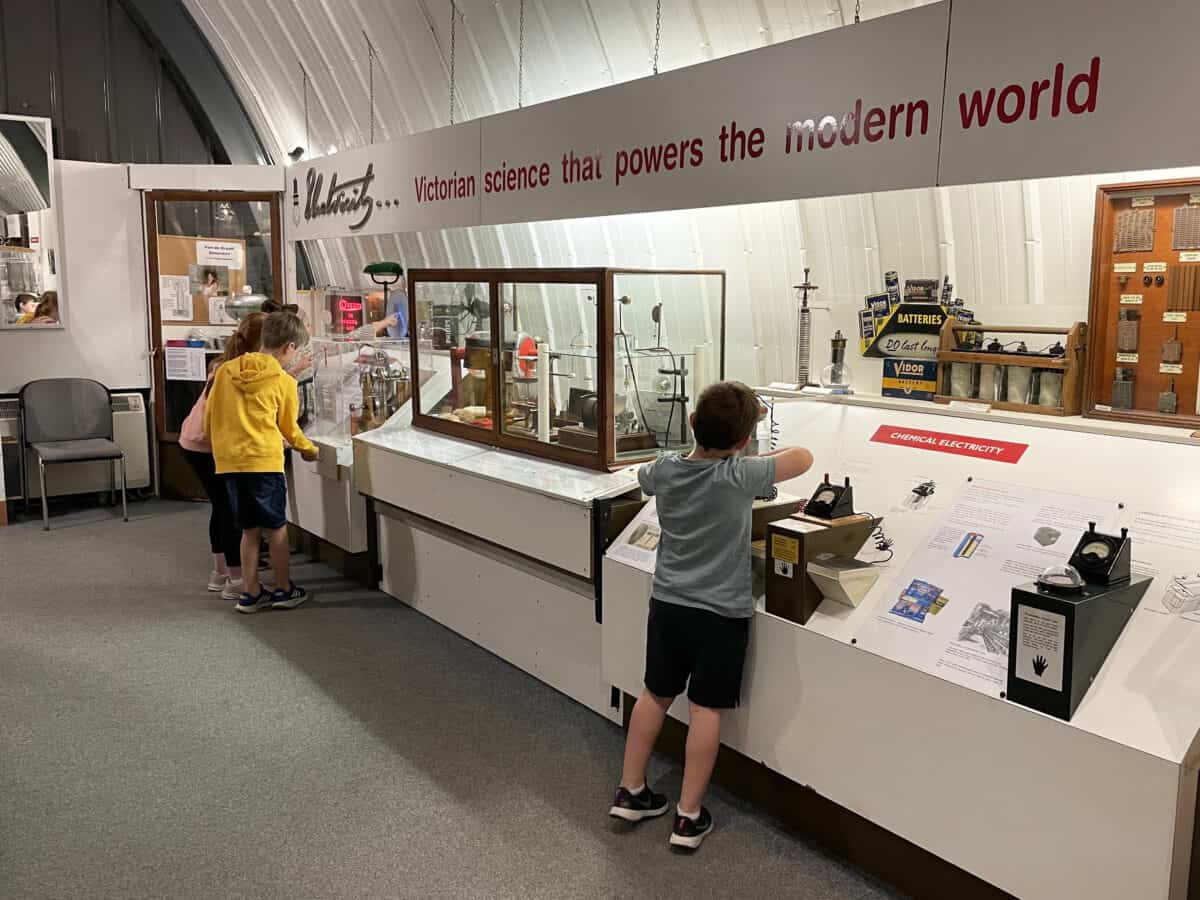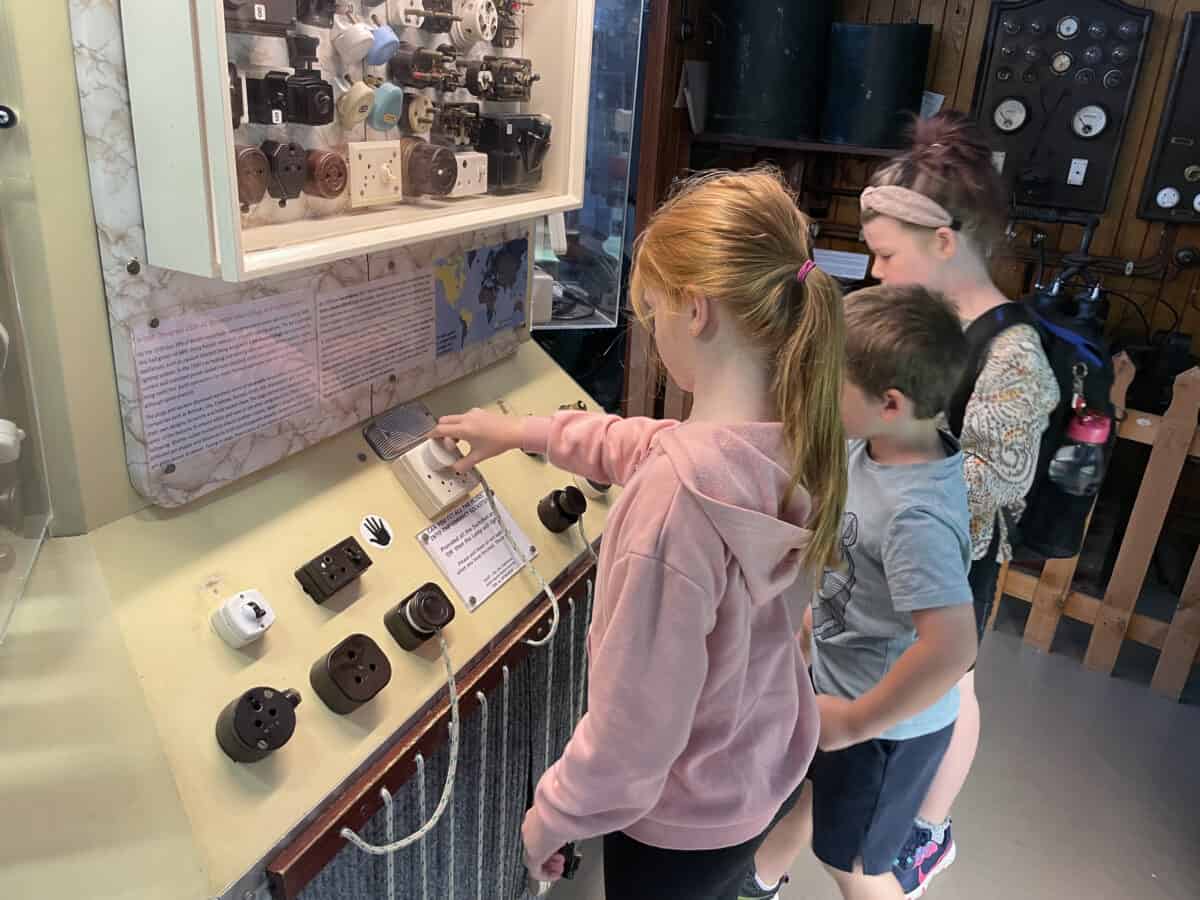 After this we went for a little walk. Amberley Museum manages to merge educational exhibits with countryside really well and we loved exploring the outside spaces, wood, nature trail and watching the trains go by too. Quite often kids just love being outdoors, making Amberley Museum just such a nice day out for the whole family.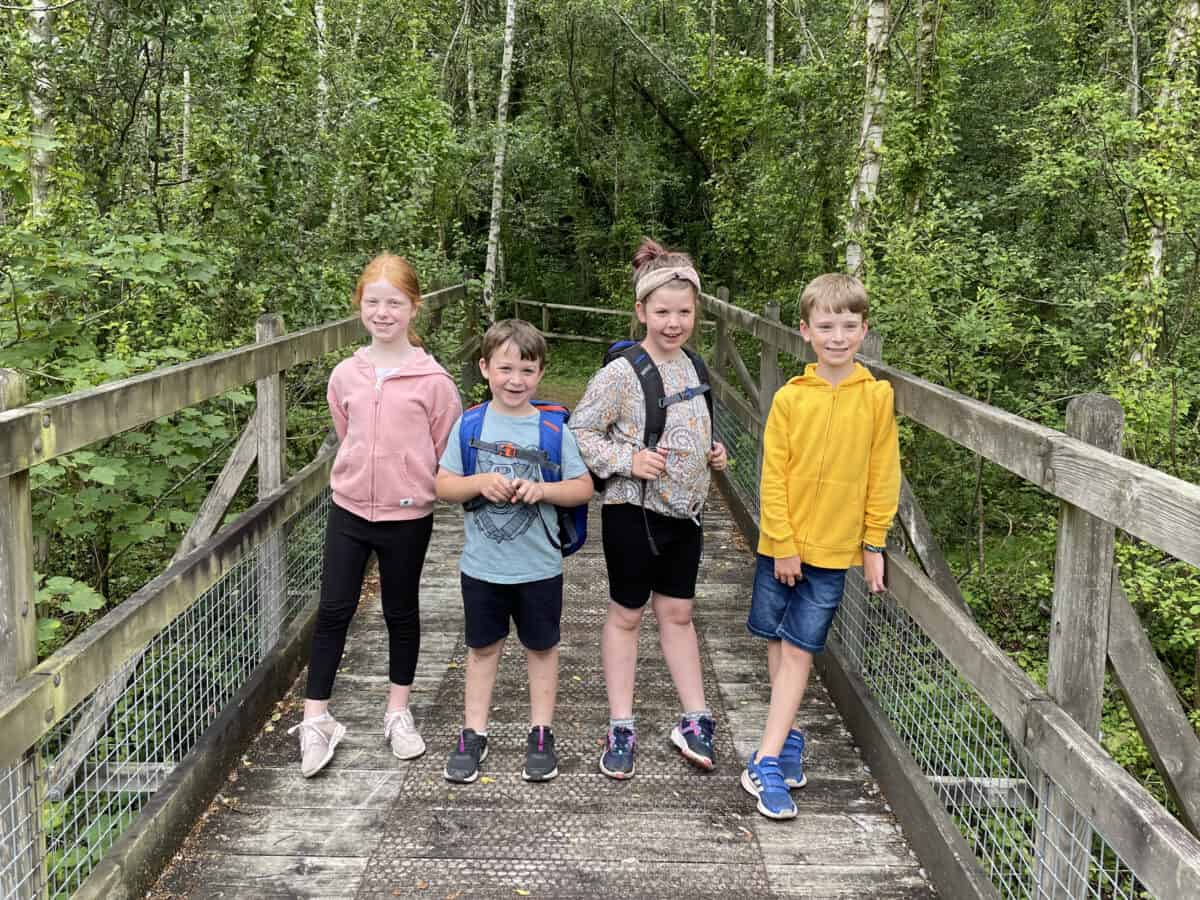 We stopped at a pottery where you could buy creations that had been made or even commission them to make something for you. For £2 each we bought a pottery kit for the children to do outside and they loved seeing what they could make whilst following the instructions. We were given little bags to take it home in and given instructions on how to air dry it too.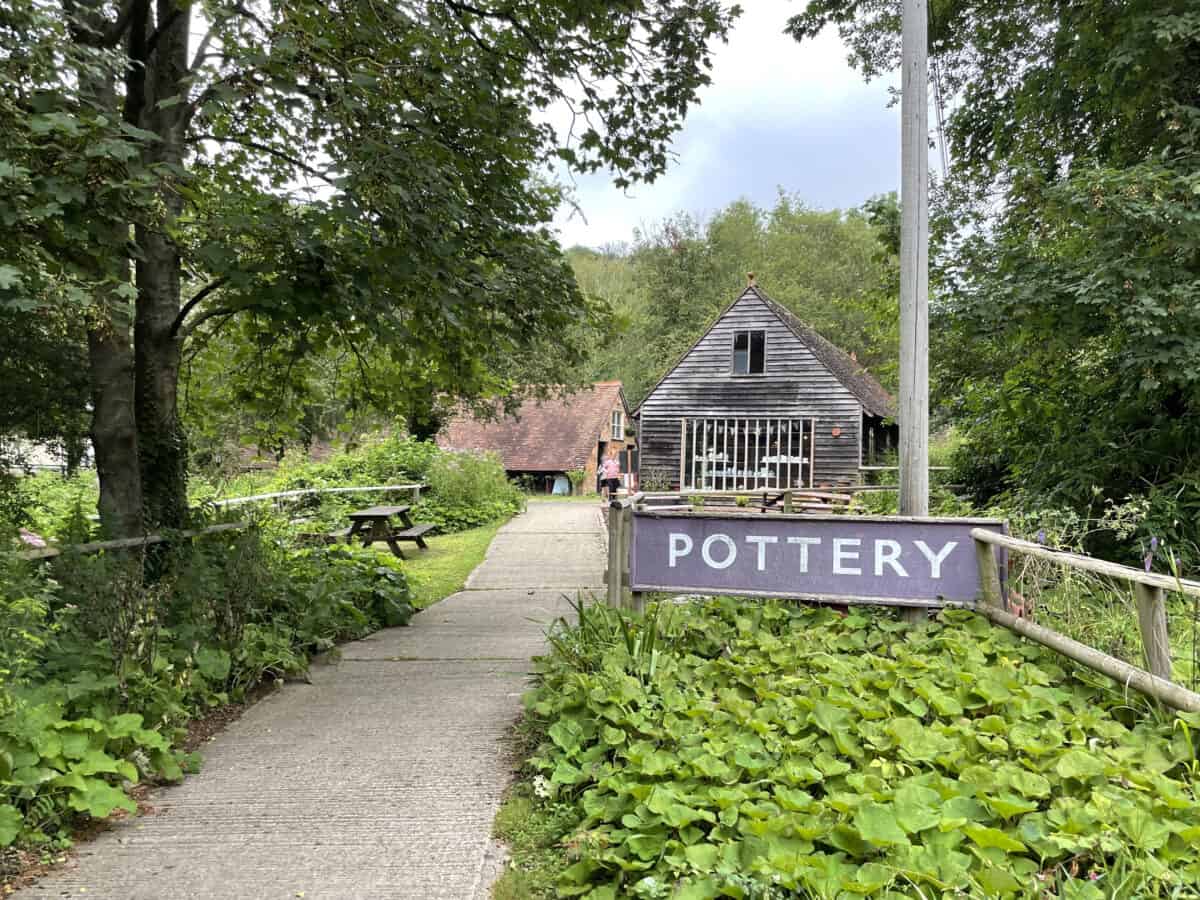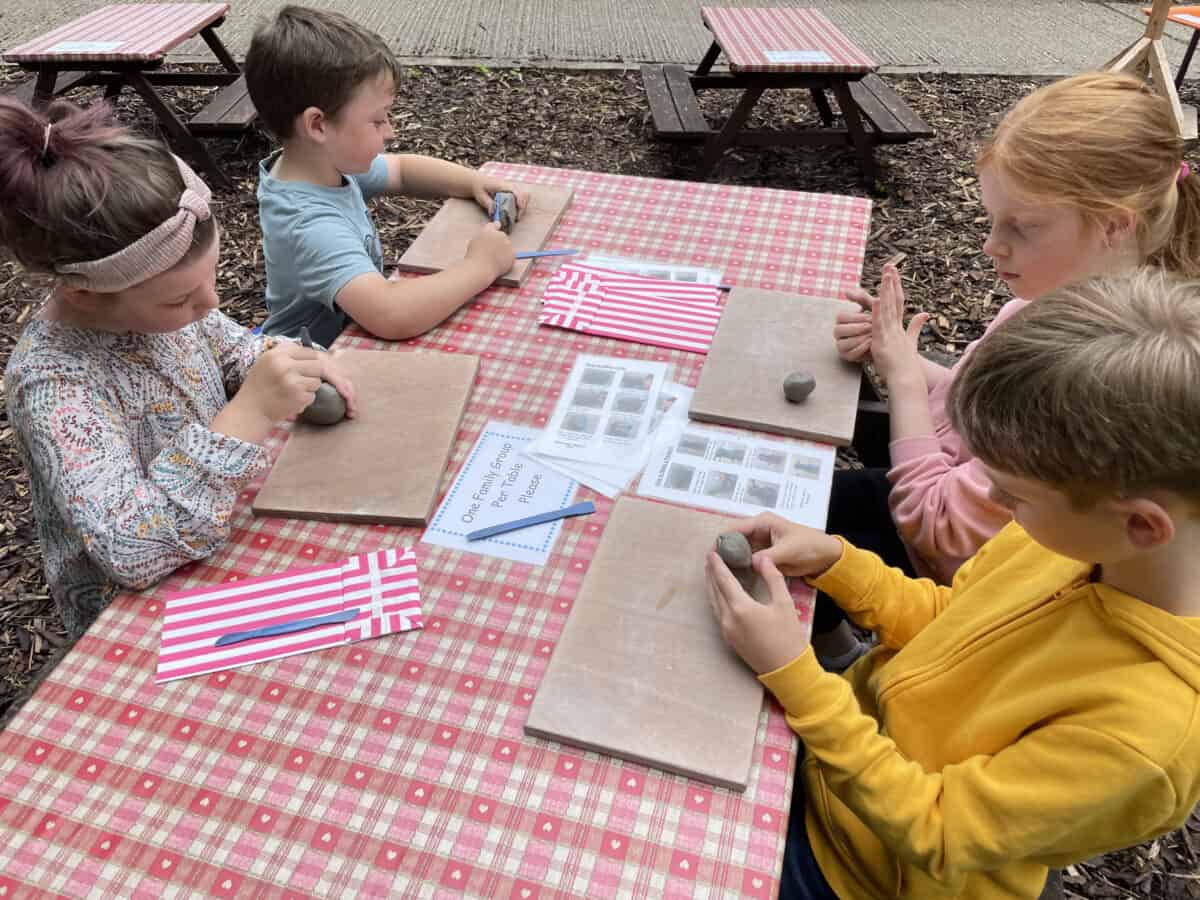 Amberley Museum has a little village of craft stands that are all authentic and in keeping with the museum. We got to see people carving things from wood and stone which the children loved. It was so inspiring to watch and their creations were amazing.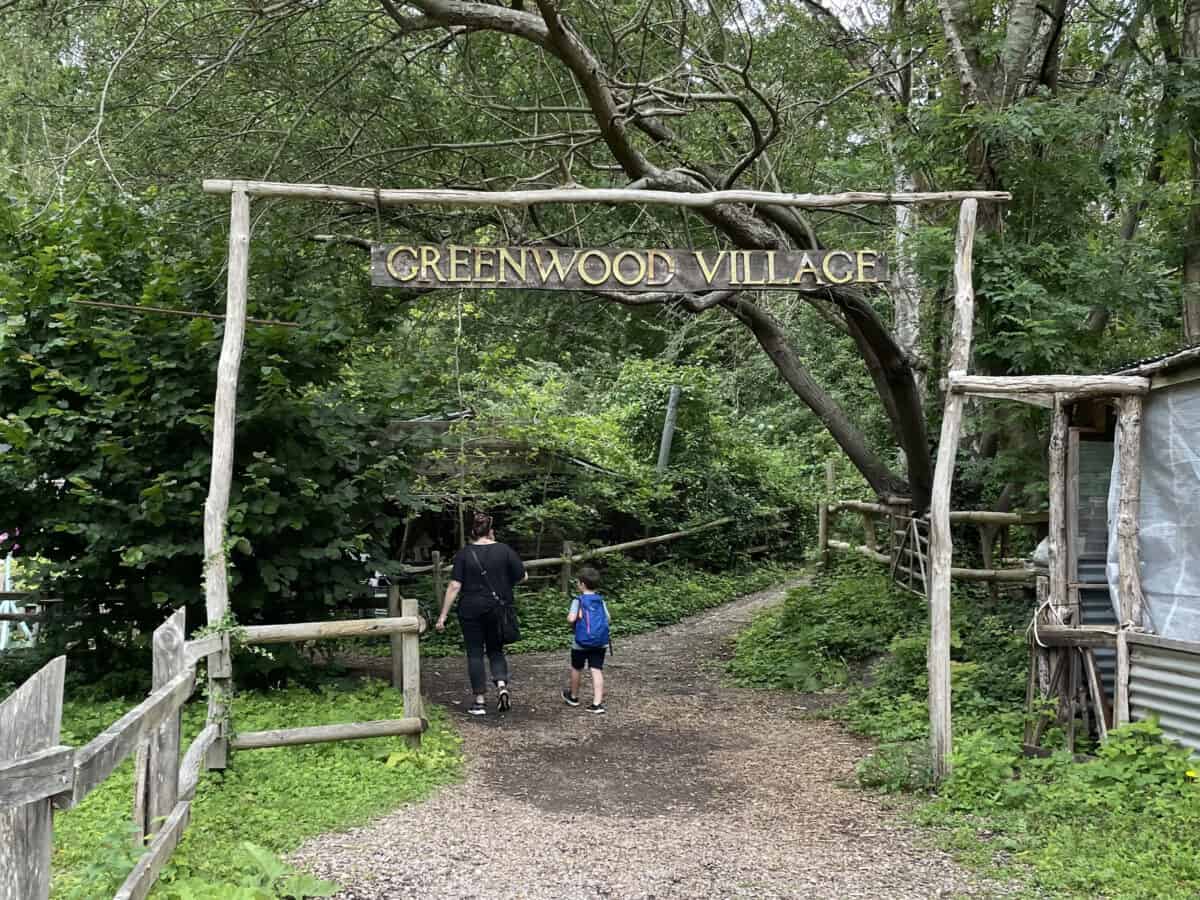 One of the children's favourite parts was seeing all the old vehicles. There are old buildings full of buses, fire engines and cars. It was amazing to see and everything looked just as it would have done back when the vehicles were used. Complete with posters and signs from a day gone by.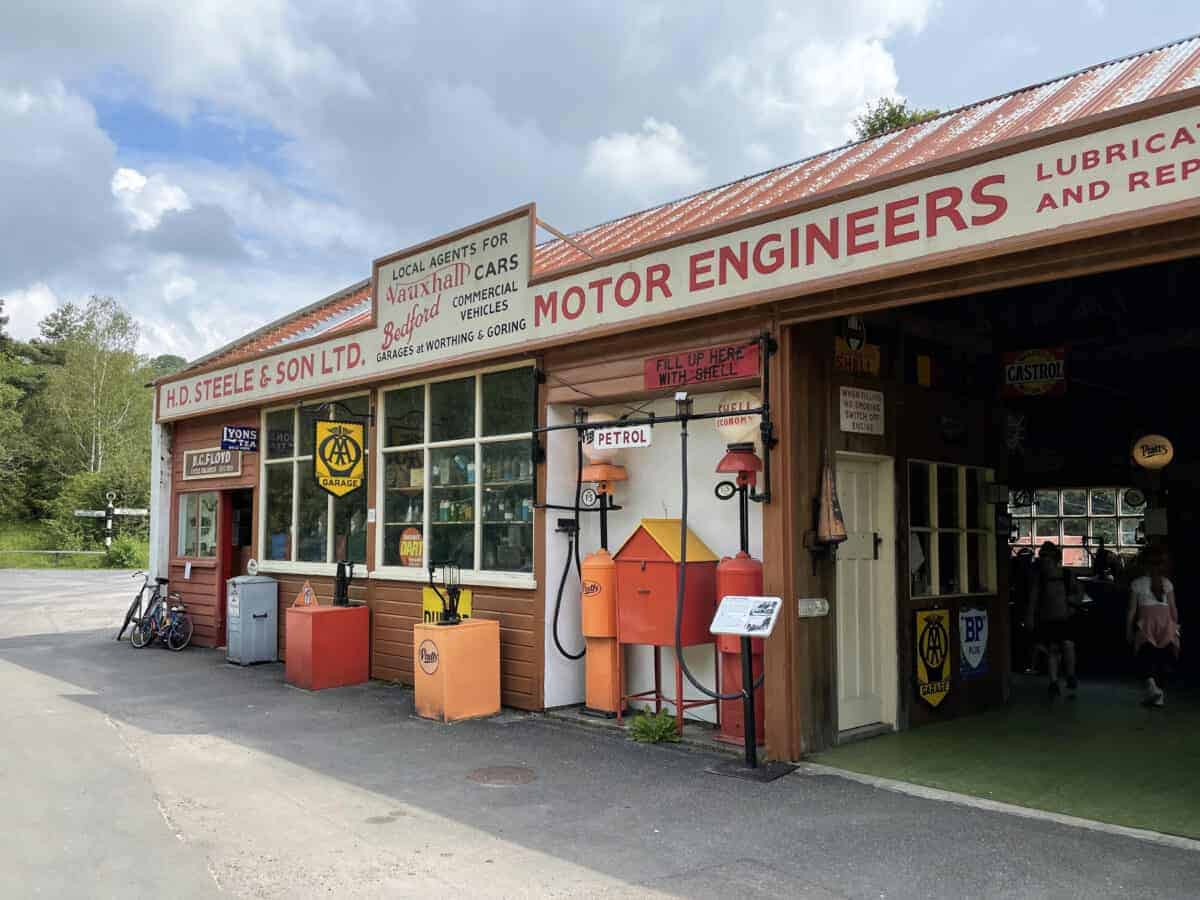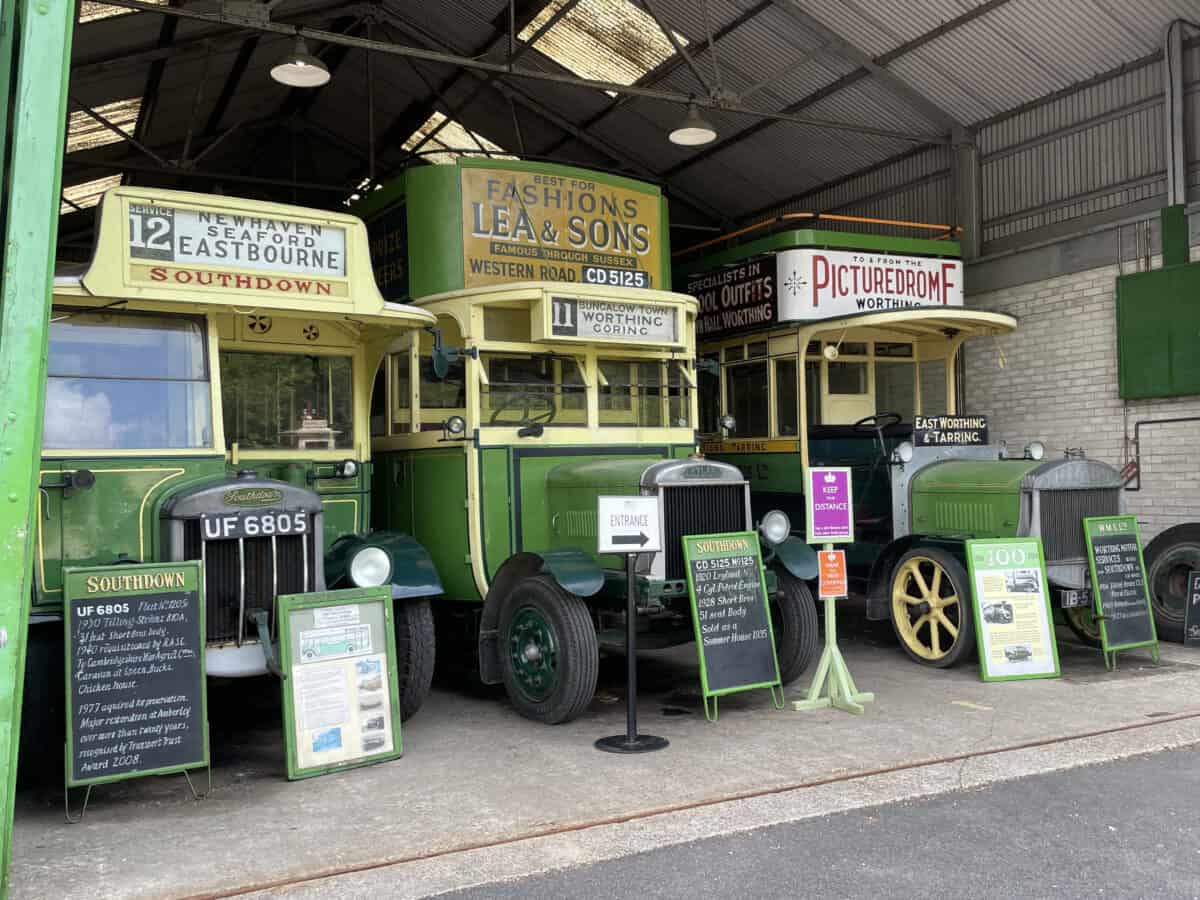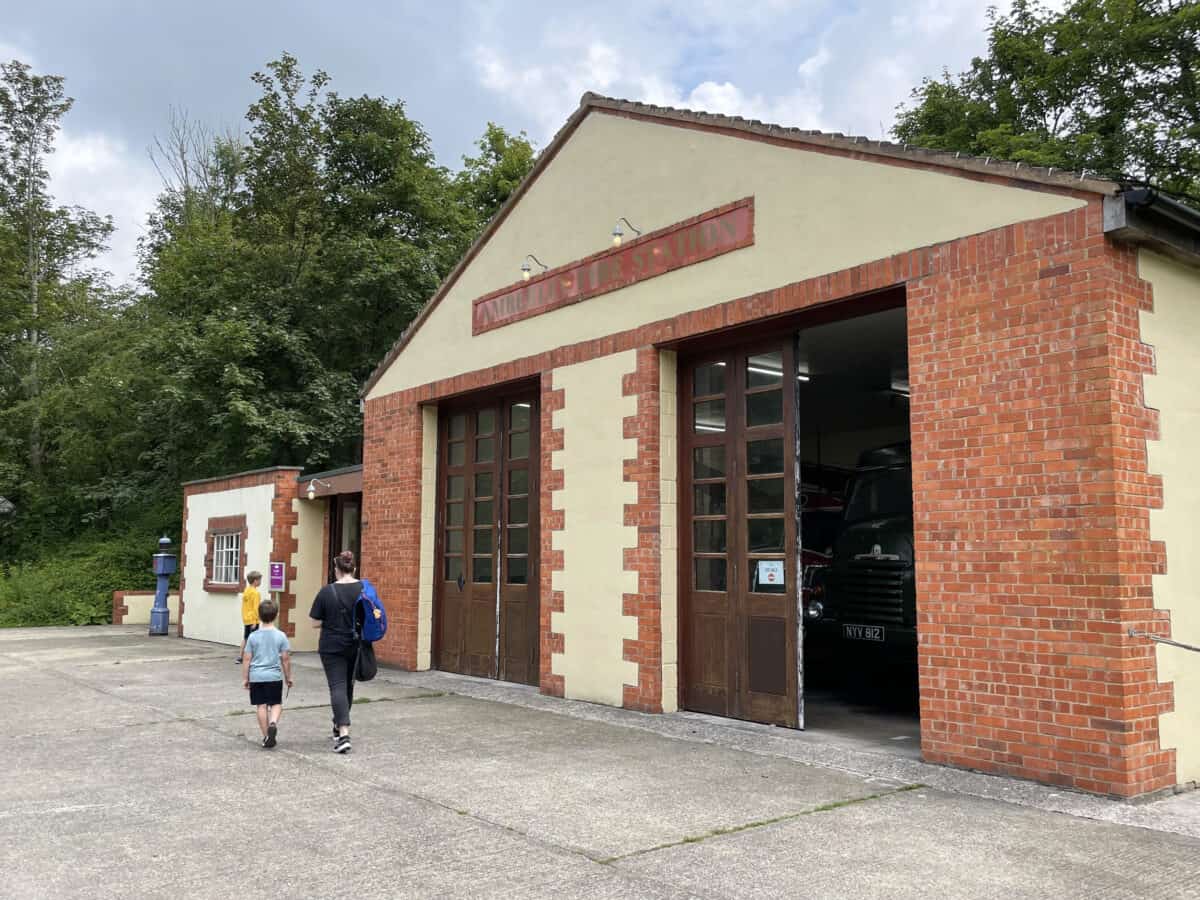 Is there a play area at Amberley Museum?
Tucked away behind the cafe is a very basic playground that is the sort of thing our parents would have played on as children. It's old and dated but the children love it – and it couldn't be more in keeping with the rest of Amberley Museum. It was the perfect play area!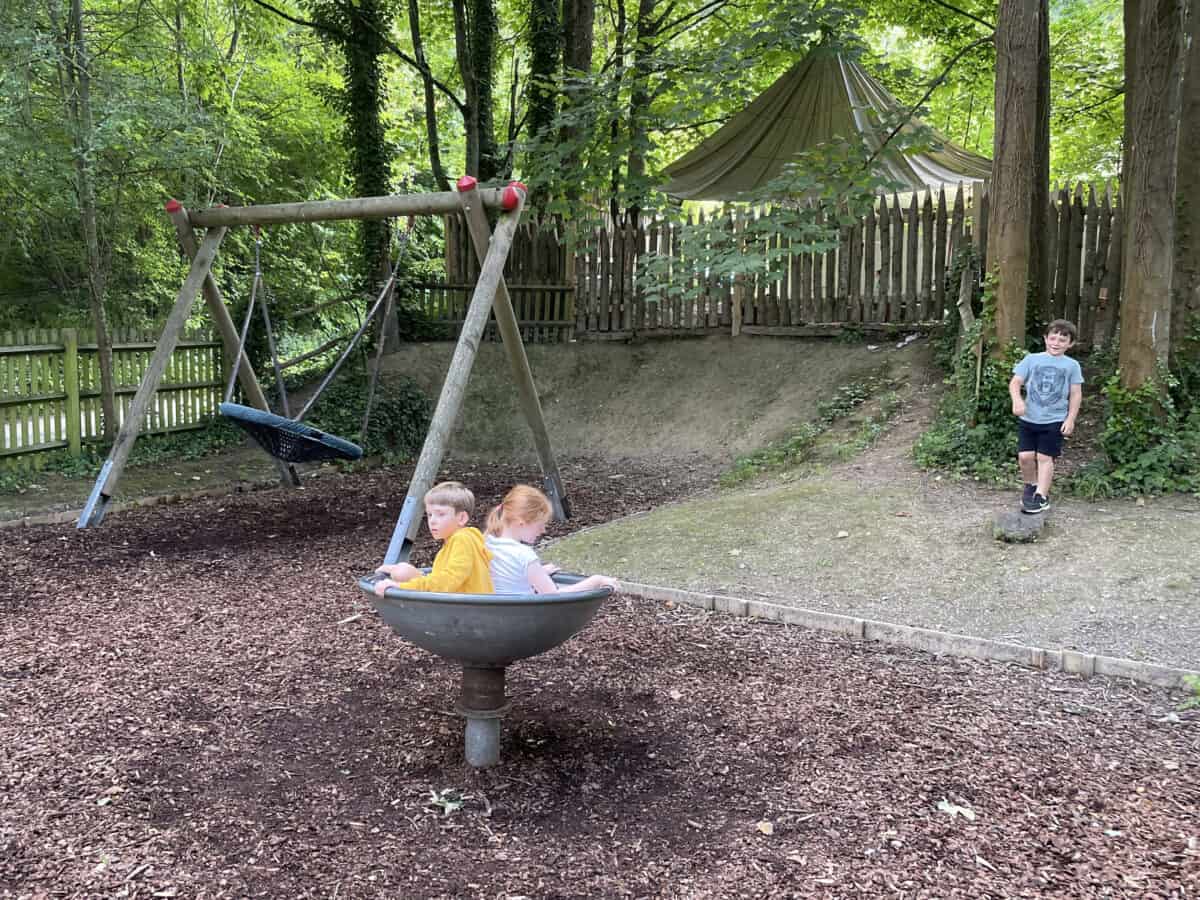 What are the food and drink options at Amberley Museum?
The Amberley Museum cafe has all the food and drink options you could need, plus there are plenty of places to enjoy a picnic. We also found a couple of refreshment stands during the day offering hot and cold drinks and snacks.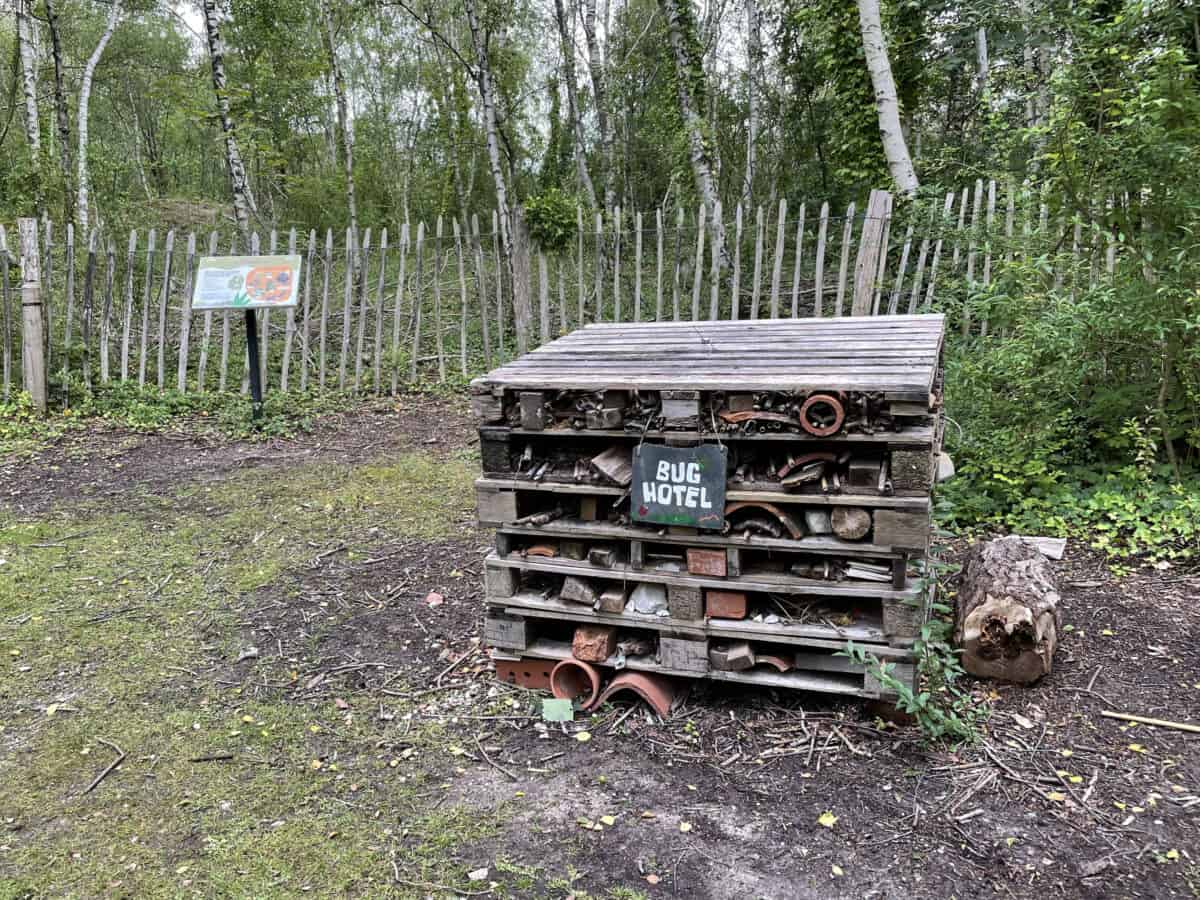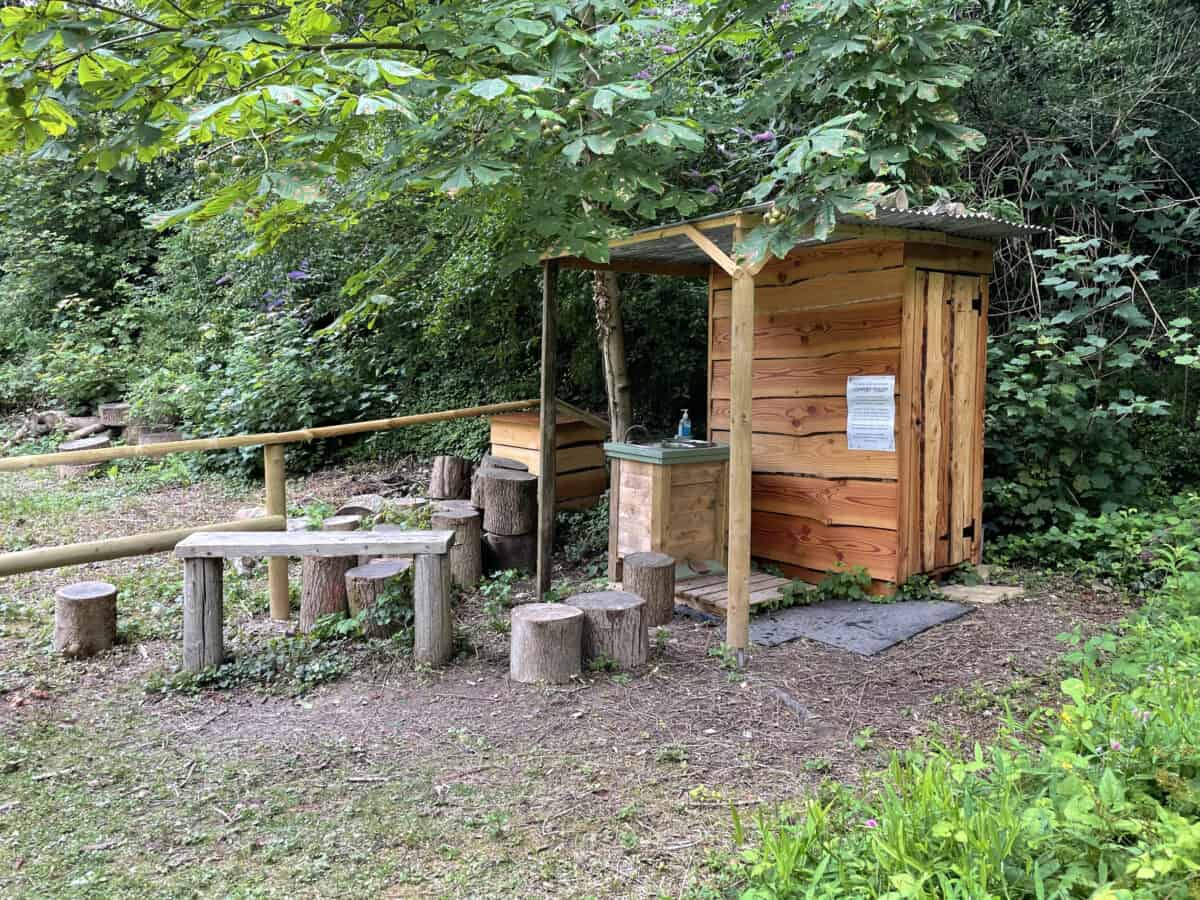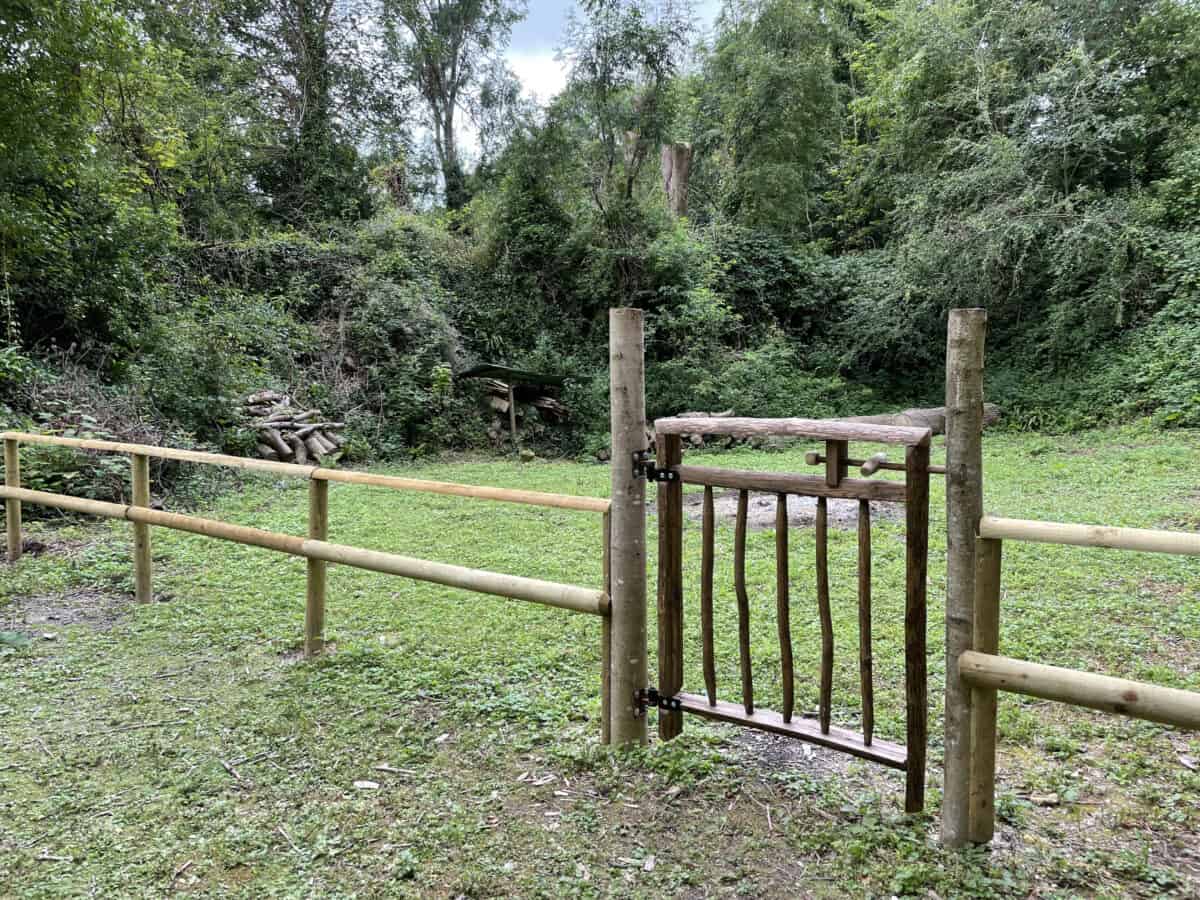 Our last stop before heading home was into a barn where craft activities had been set up. The volunteers had everything the children needed to make their own kites – and they couldn't be more excited by it. They ran around outside, flying their kites with glee. I've never seen them so excited about a free activity before and it was so lovely to see and a fantastic keepsake too.
We had such a great day at Amberley Museum and can't wait to go back. It was really educational and eye opening whilst being relaxed and calm. It was a really easy day out that brought so much joy. If you haven't been before it's definitely well worth the trip.
Amberley Museum and Heritage Centre is open Wednesday to Sunday. Find out more and check opening times over on the Amberley Museum website. For reference, their address is: Amberley Museum, New Barn Road, Amberley, Near Arundel, West Sussex, BN18 9LT