*This is a paid post
This post contains affiliate links and I may receive commission if you visit a link and buy something. Purchasing via an affiliate link doesn't cost you any extra, and I only recommend products and services I trust.
A couple of years ago I shared two books with you that Katie Flanagan had launched to help children understand their emotions. The Feelings Journal and What Am I Feeling? Defining Emotions books are such fantastic resources for any family home or anywhere care is given to children. Now, Katie has launched a new book – What Else Am I Feeling? that I am so excited to share with you.
What Else Am I Feeling? Defining More Emotions is a great follow on from Katie's award winning What Am I Feeling? book. What Else Am I Feeling? helps children to further extend the vocabulary linked to the emotions they're likely to experience in their childhood and beyond.
The book starts with a foreword introducing children to the concept of the book and it's clear that you don't need to have read Katie's first book to get something from the new title.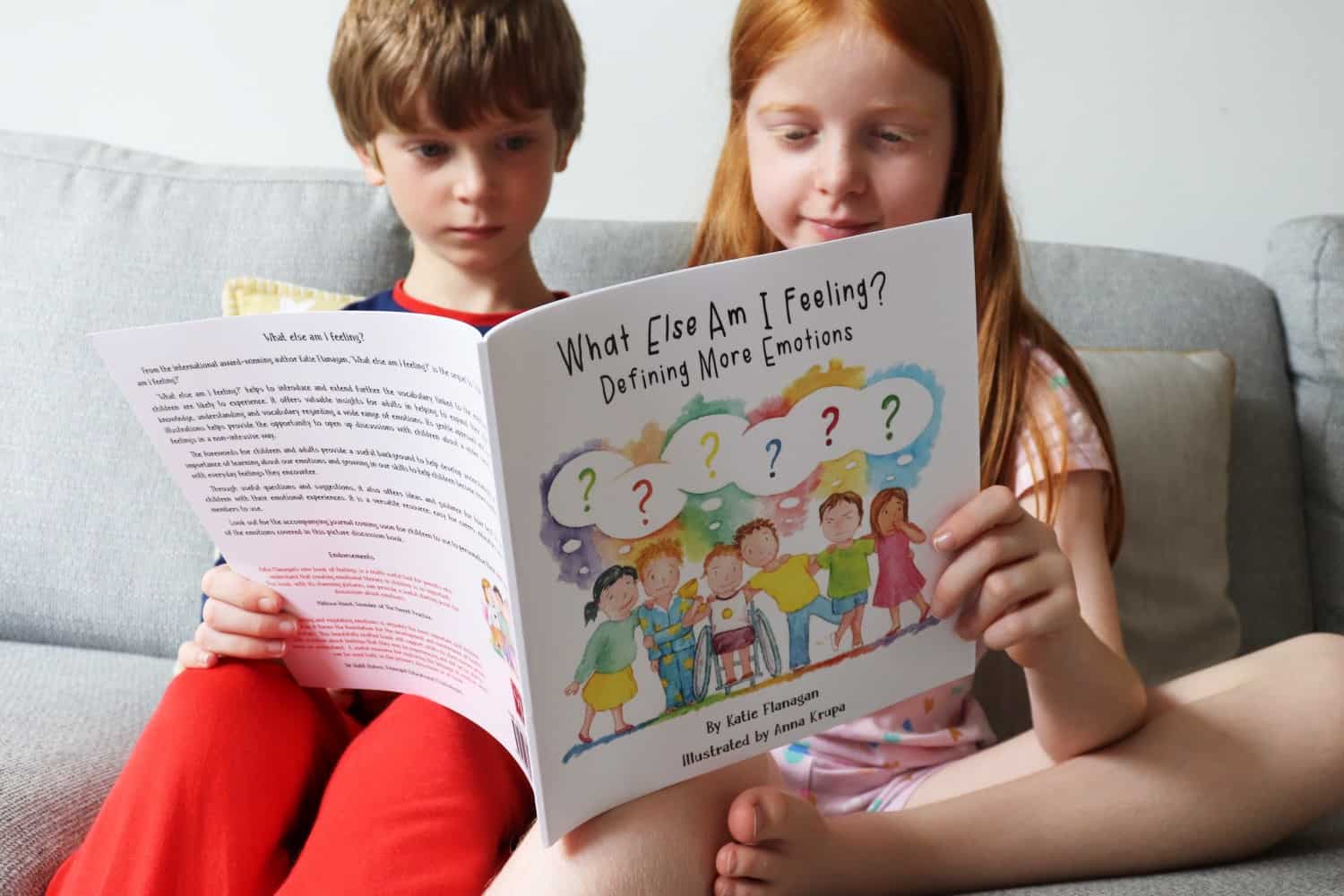 The foreword explains that feelings come and go, some are good feelings and some are uncomfortable but they're all natural and normal. Plus, the thing with all feelings is that often, by talking about them, it makes them easier to deal with or helps us find a solution to our problems.
The book isn't just for children though. It helps adults to expand a child's knowledge, understanding and vocabulary around a wide range of emotions. There's a dedicated foreword for adults too, explaining why talking about such a vast range of emotions is important, the impact feelings can have on mental health in children and the importance of helping to validate a child's feelings and give them the space and time to talk about them.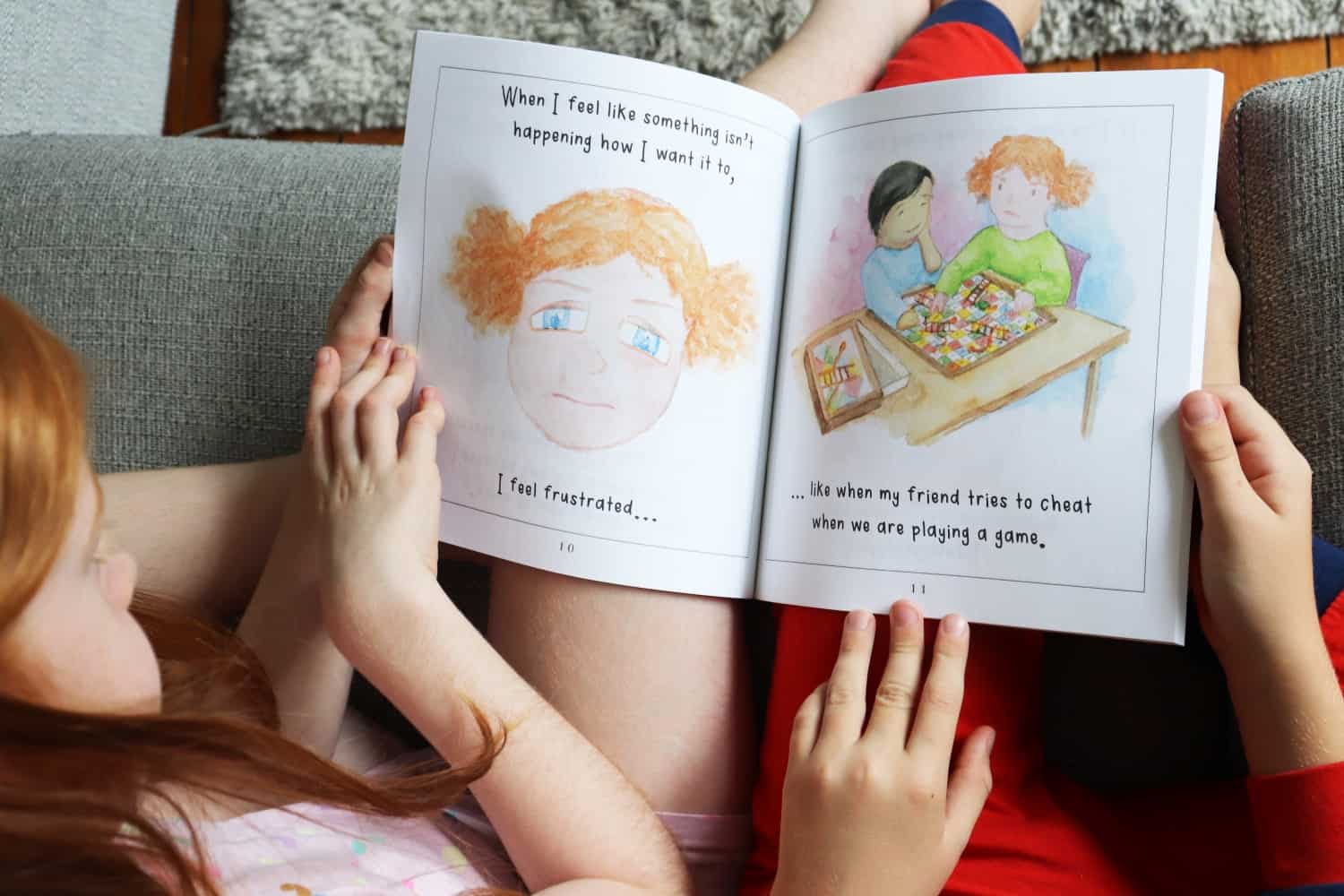 What Else Am I Feeling? talks about so many emotions – love, frustration, guilt, confidence, indecision, disgust etc. Each emotion is really beautifully illustrated with a likely facial expression that shows the emotion and also a picture of a situation where you could feel that emotion too.
There are examples of other words for the same emotion – frustrated, annoyed, irritated – and the text in the book explains more about each feeling and when you might feel it in a really child friendly way.
All of the text in the book is written in concise sentences with wording that even young children will understand. The pictures in the book help to illustrate the emotions so well that even children who can't read would be able to understand the emotions shown on each page.
The book has a really gentle approach with warm illustrations. It aims to help provide an opportunity for adults to open up discussions with children about a wider variety of feelings in a calm, non-intrusive way as well as helping children to understand and explain how they're feeling.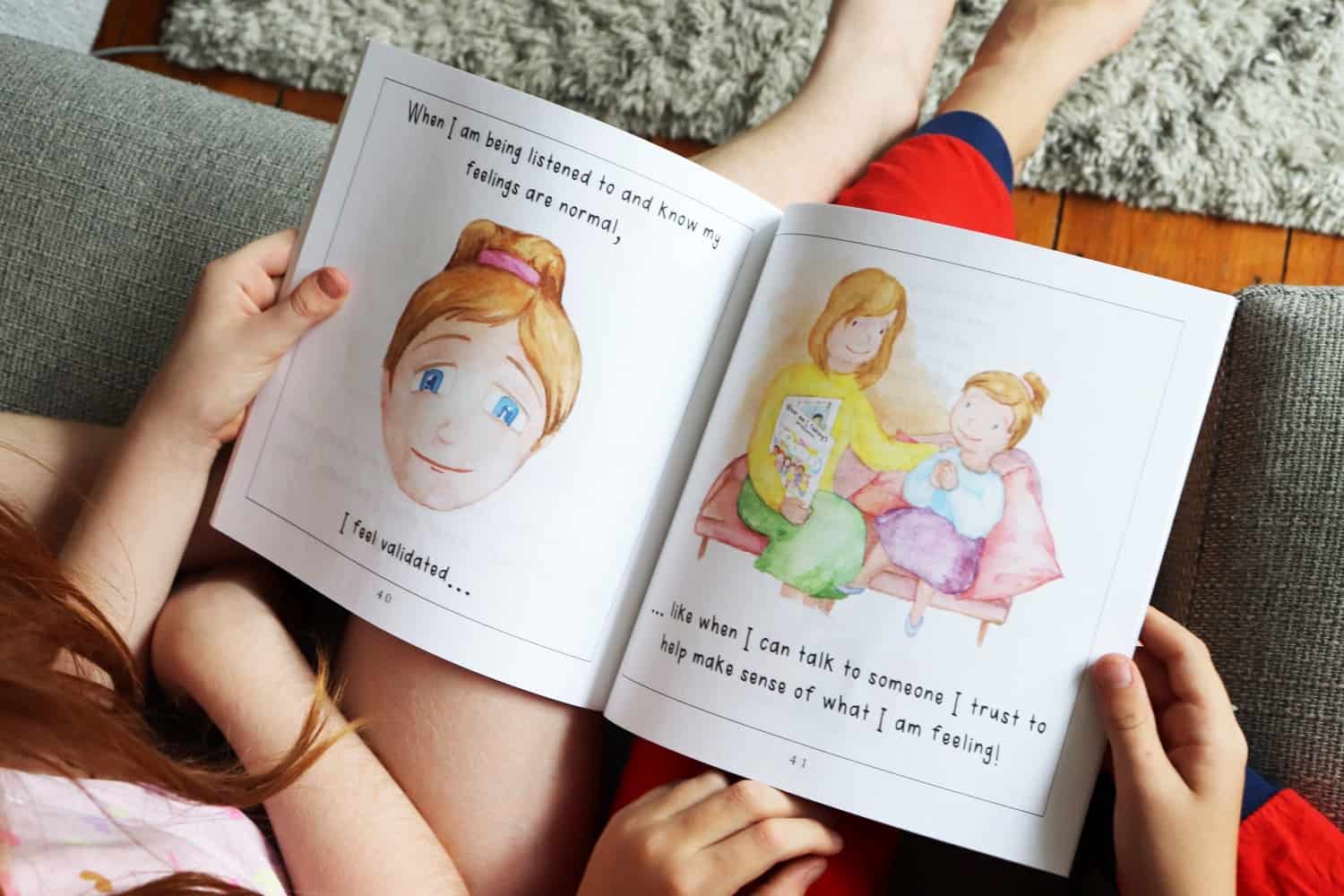 This book would be a fantastic resource for any family or even used in a school environment. If your child finds it hard to express how they're feeling then a book like this gives them an opportunity to look through at the pictures and see if they can relate to any of the emotions shown, giving how they're feeling a name, helping them to take ownership of it and deal with it too.
LP and Little Man have both really enjoyed using What Else Am I Feeling? at home. It's really helped them to talk about their feeling and at those times where we've asked them what's wrong, and they'd ordinarily say 'I don't know', they can now explain how they're feeling much more easily.
You can find out more about What Else Am I Feeling? over on Amazon.