Disclosure: We were invited on this day out for the purpose of this post however all opinions are my own.
Last weekend we were invited to Syon Park for their Enchanted Woodland event. It's now been running for 16 years and yet we hadn't been before – we had no idea what to expect and couldn't wait for our trip.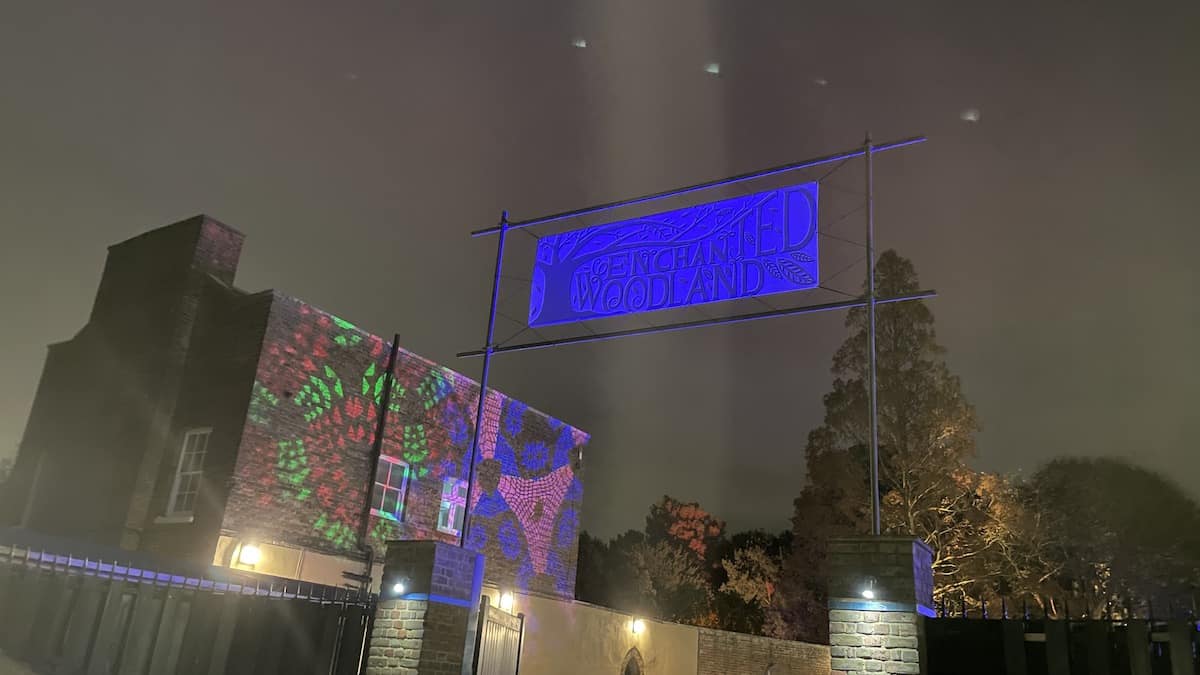 What is the Enchanted Woodland at Syon Park?
The Syon Park Enchanted Woodland is an evening light event set in the grounds of the beautiful Syon House. You get the opportunity to explore the gardens and arboretum as well as the Great Conservatory by night.
We parked easily at Syon Park. Unlike visits during the year, you get to the start of the Enchanted Woodland at the top of the car park rather than through the usual visitor entrance.
Just before the entrance there are street food vendors and even a prosecco van if you feel like getting a bite to eat or a drink to take with you as you walk around the experience.
There's also toilets at the entrance too but there aren't an toilets or refreshment outlets inside the Enchanted Woodland – everything is before you enter so make sure you're all set at the start.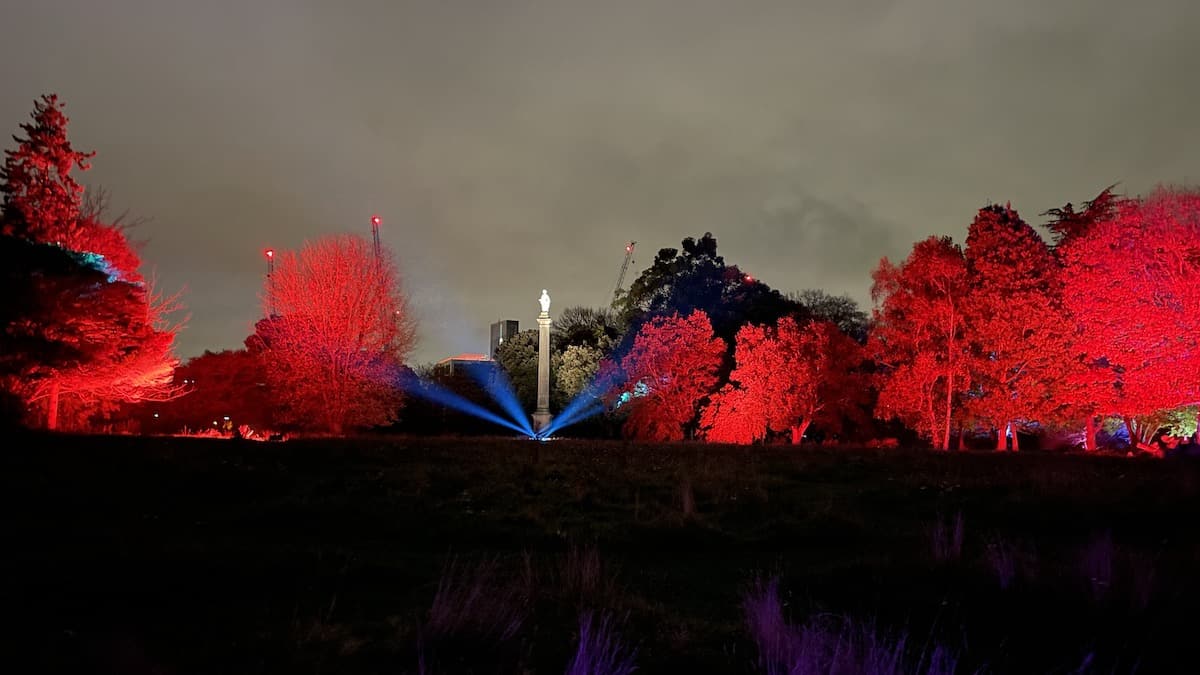 The Enchanted Woodland
As soon as we walked into The Enchanted Woodland we were met with bright colours and lights. There was a big glittery screen that made for a fantastic photo opportunity and a wall lit with rainbow colours.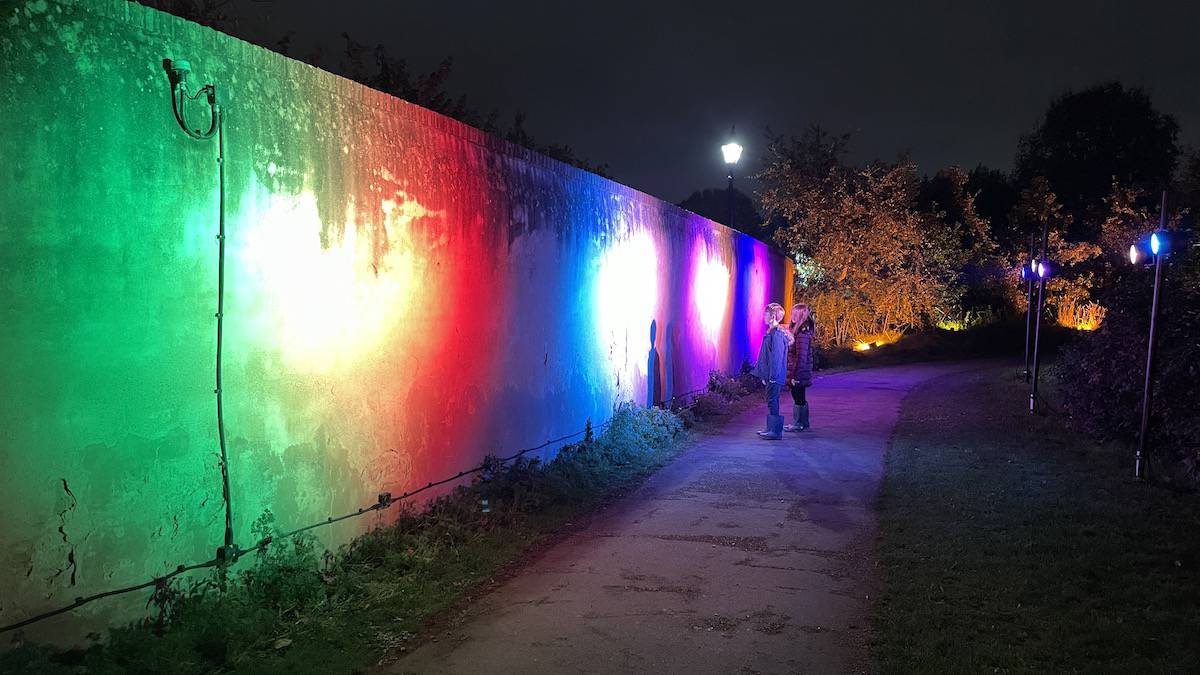 As we walked around Syon Park we discovered more and more light installations. There were simple lights shone up from the base of trees making them all different colours and more intricate light shows all woven through the trail.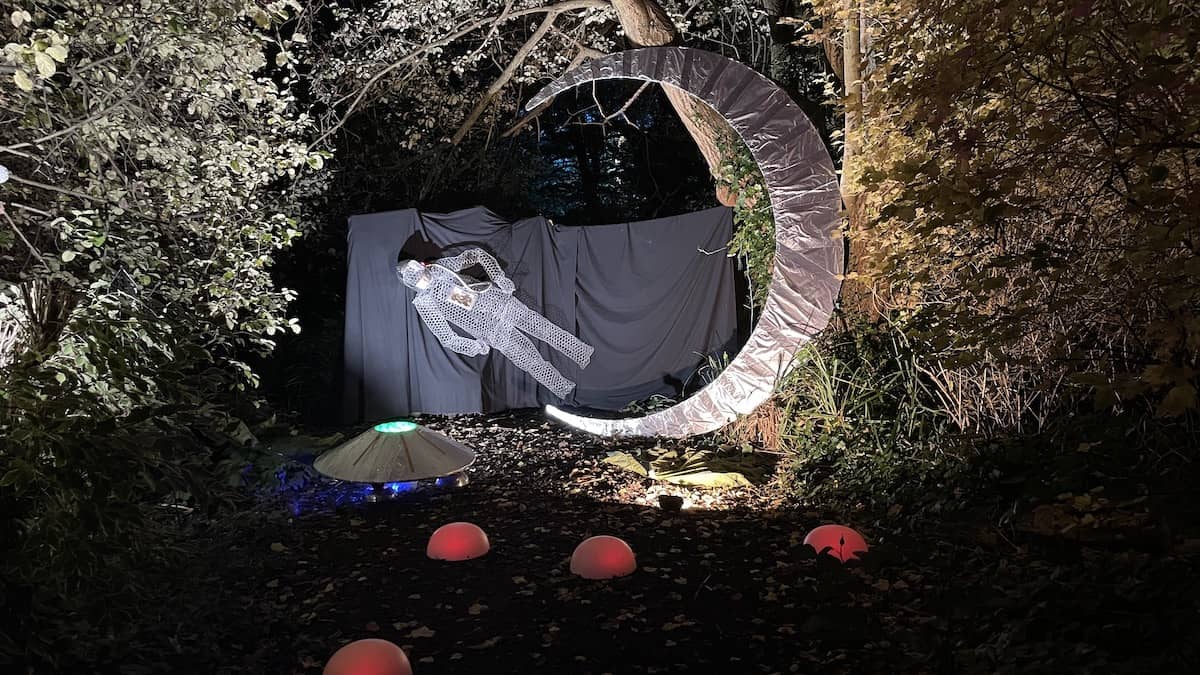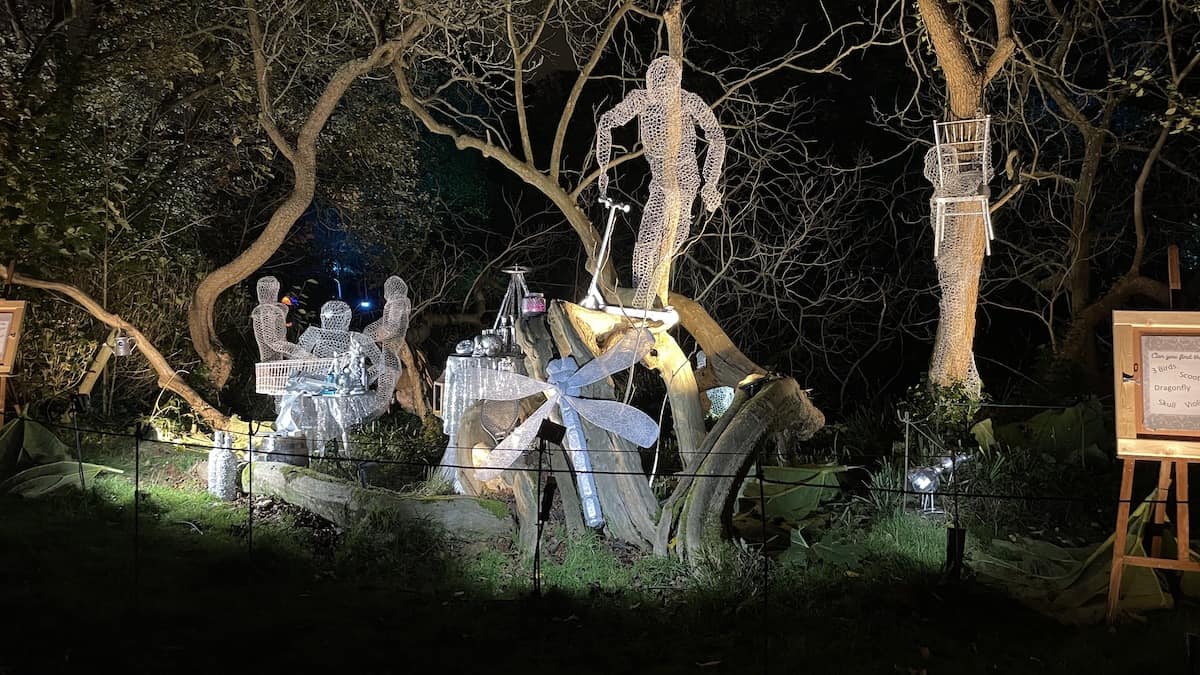 At times music played, and others were peacefully quiet. There were movie effects shone onto the side of Syon House and lights moving in time to classical music on the far side of the lake.
One of the children's favourite parts was a musical piano on the floor of the trail and a light tunnel that changed colour as we walked through it. The installations were varied and exciting, with something for everyone.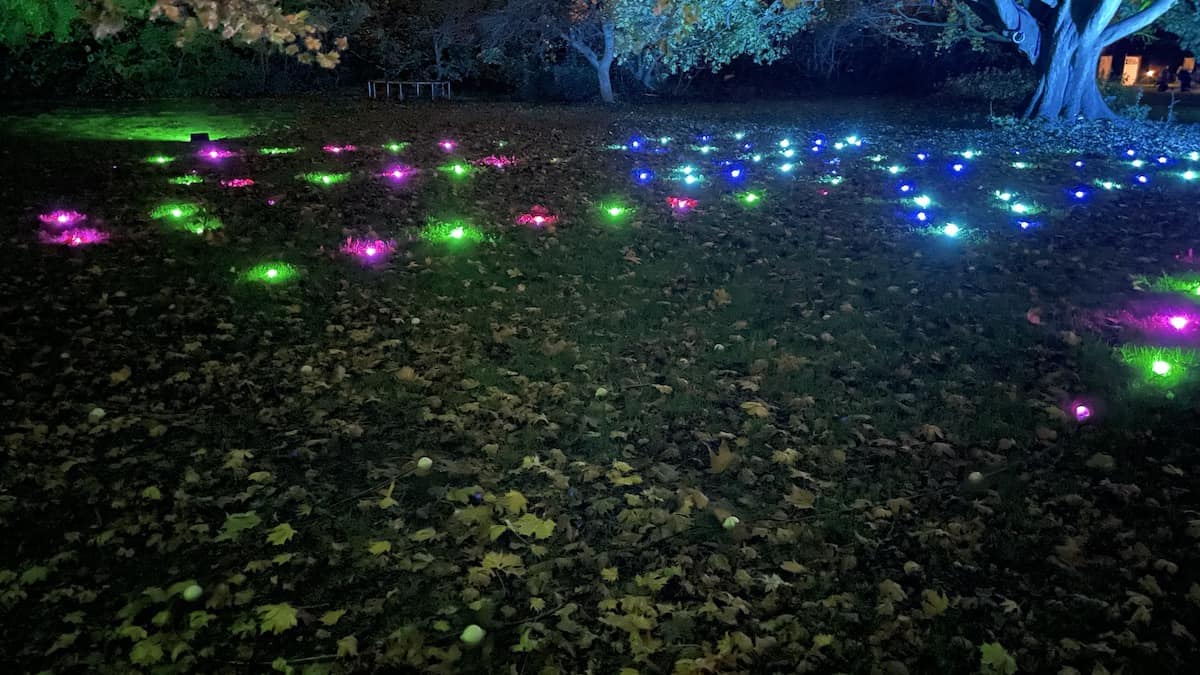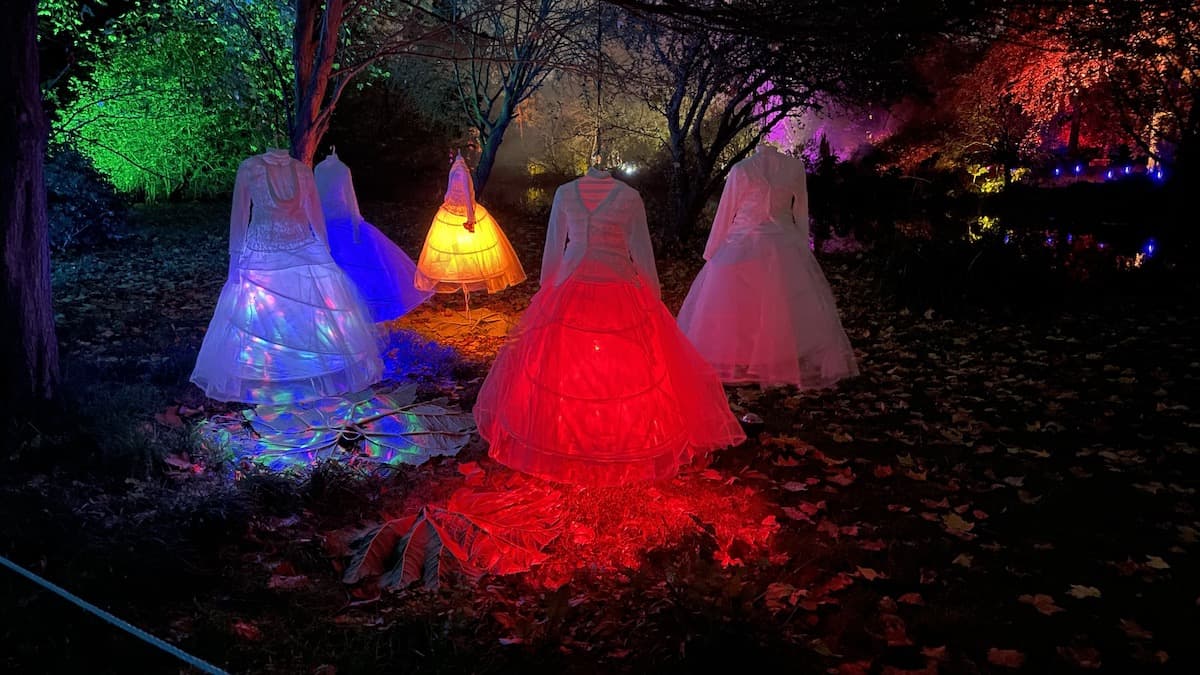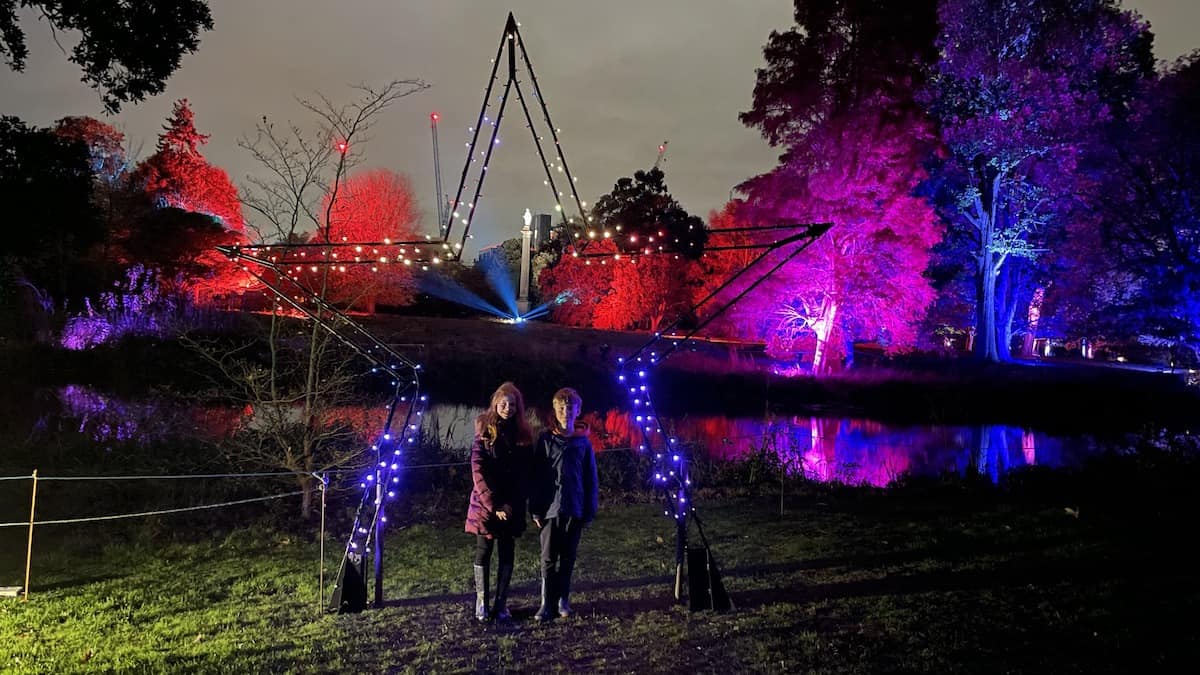 The trail finishes at the Great Conservatory glasshouse and it's a real treat being able to see it lit up at night. Outside there's music and lights, complete with fireball effects in time to the music, and inside there are twinkly lights, interactive floors and even a laser light show. It was a fantastic end to the trail.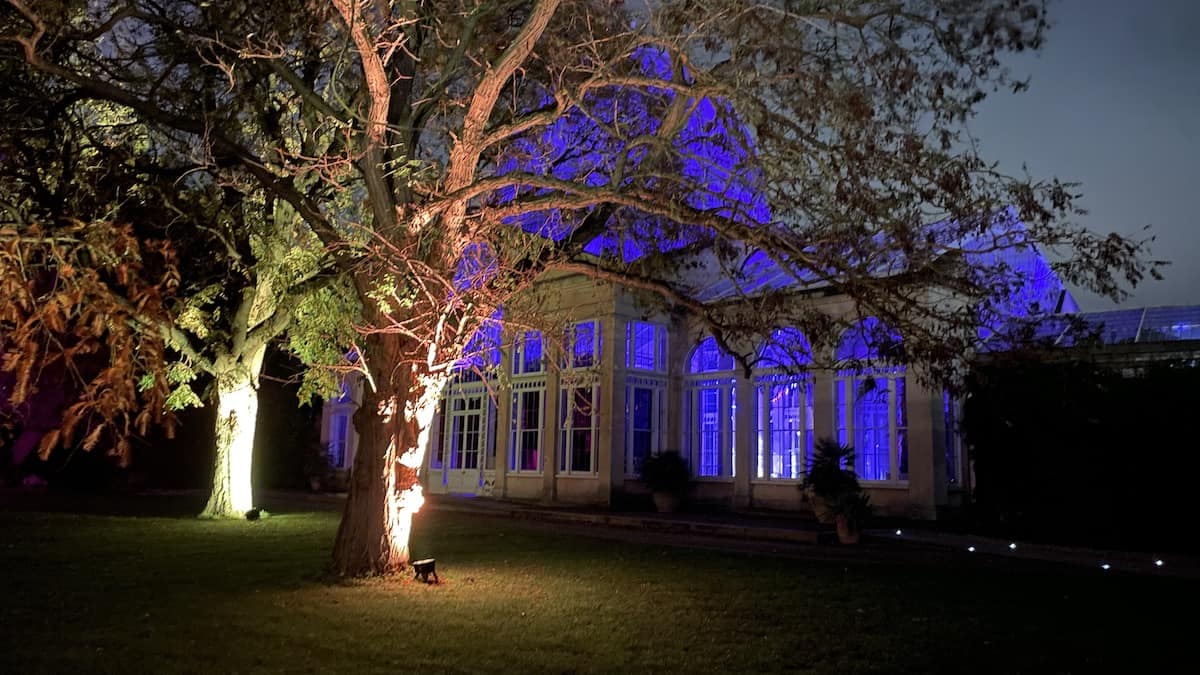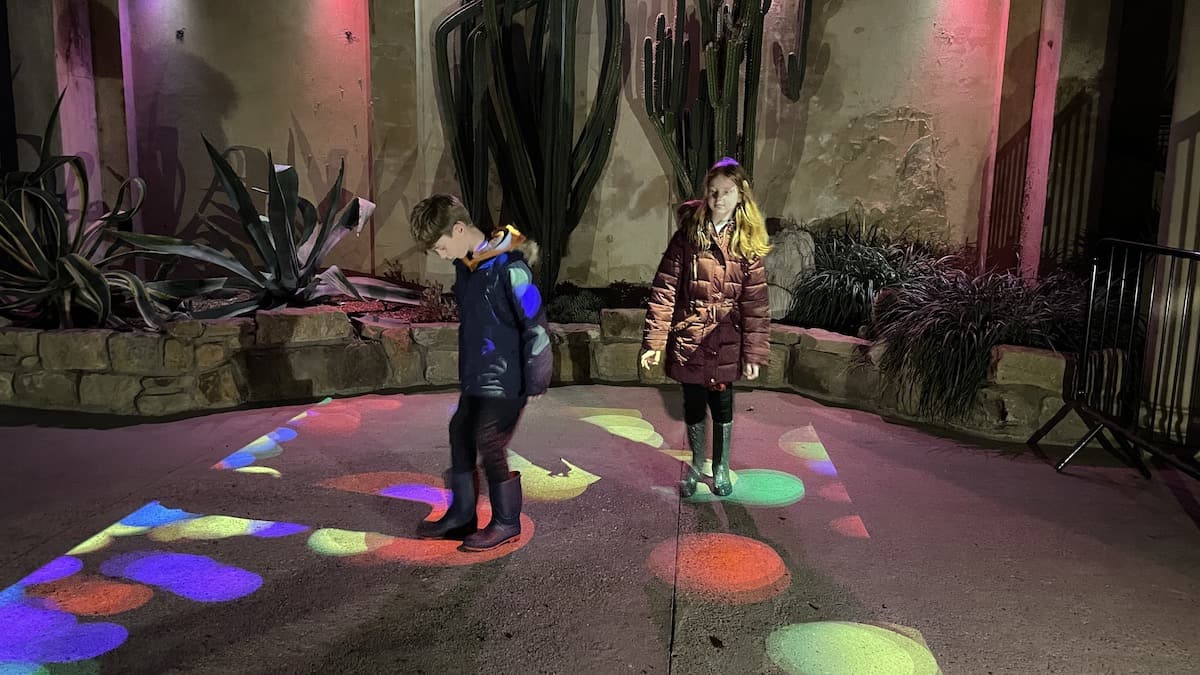 The Enchanted Woodland is a really nice experience and we were there for about an hour although you could whizz round or really take your time – it's an experience that lasts as long as you want it to.
The Enchanted Woodland is open on weekend evening through November and you can find out more and book tickets over on their website. For reference, the Syon Park address is: Syon Park, Brent Lea, Brentford, Middlesex TW8 8JF