When we went to Butlins in half term we needed somewhere to stop off halfway so the children could stretch their legs. We usually look for a National Trust property and decided to make use of our National Trust passes, stopping off at Belton House in Lincolnshire.
What is Belton House?
Belton House is a really lovely house surrounded by gardens, land and things to do. We didn't go inside the house but walked around the outside and loved the traditional appeal of it. The gardens were also beautifully laid out with lots of paths to walk down and places to explore.
LP and Little Man loved climbing up the steps to the house – and down them again. They had a great time playing hide and seek with lots of bushes to hide behind! The gardens are the perfect place for little adventures and LP and Little Man would have loved to spend all day in the gardens.
Is there a lot to look at around Belton House?
There were also plenty of water features dotted around the gardens which added more to look at as well as a big greenhouse as well although we didn't venture in there either! After a wander around the gardens we made our way back to the outbuildings that housed the shop, tea rooms and indoor play area.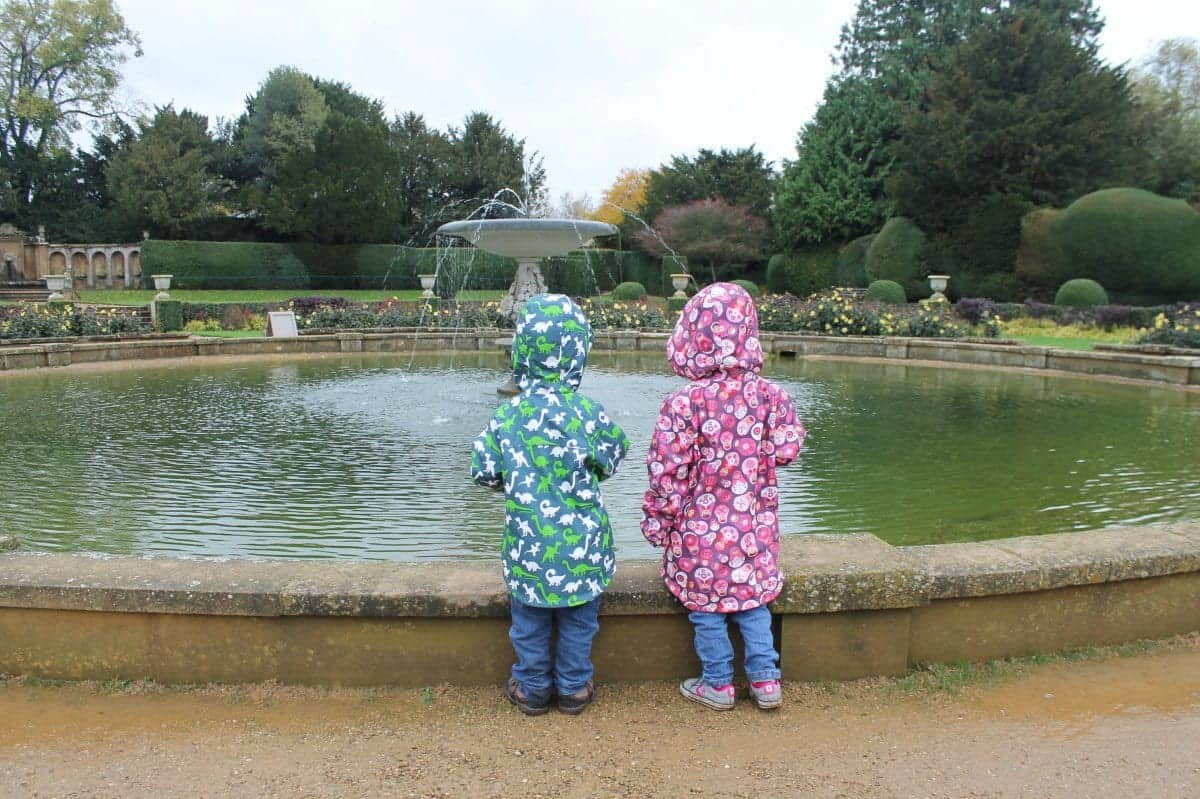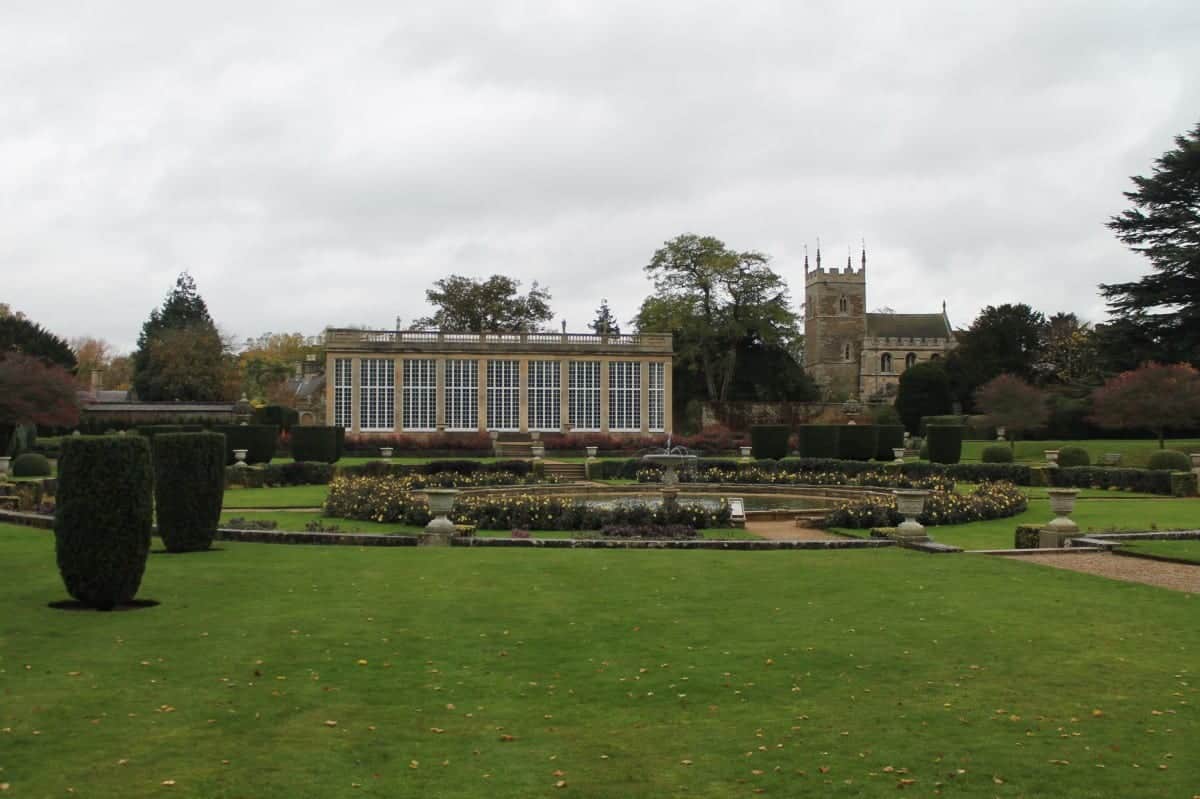 What are the facilities like at Belton House?
One cafe had an indoor adventure playground inside. Unfortunately we didn't realise that this was by timed ticket and it wasn't very well managed. We took a ticket and wandered around the shop until our time slot arrived – when we then had to wait for a table and then try and keep an eye on the children whilst ordering our food and drinks.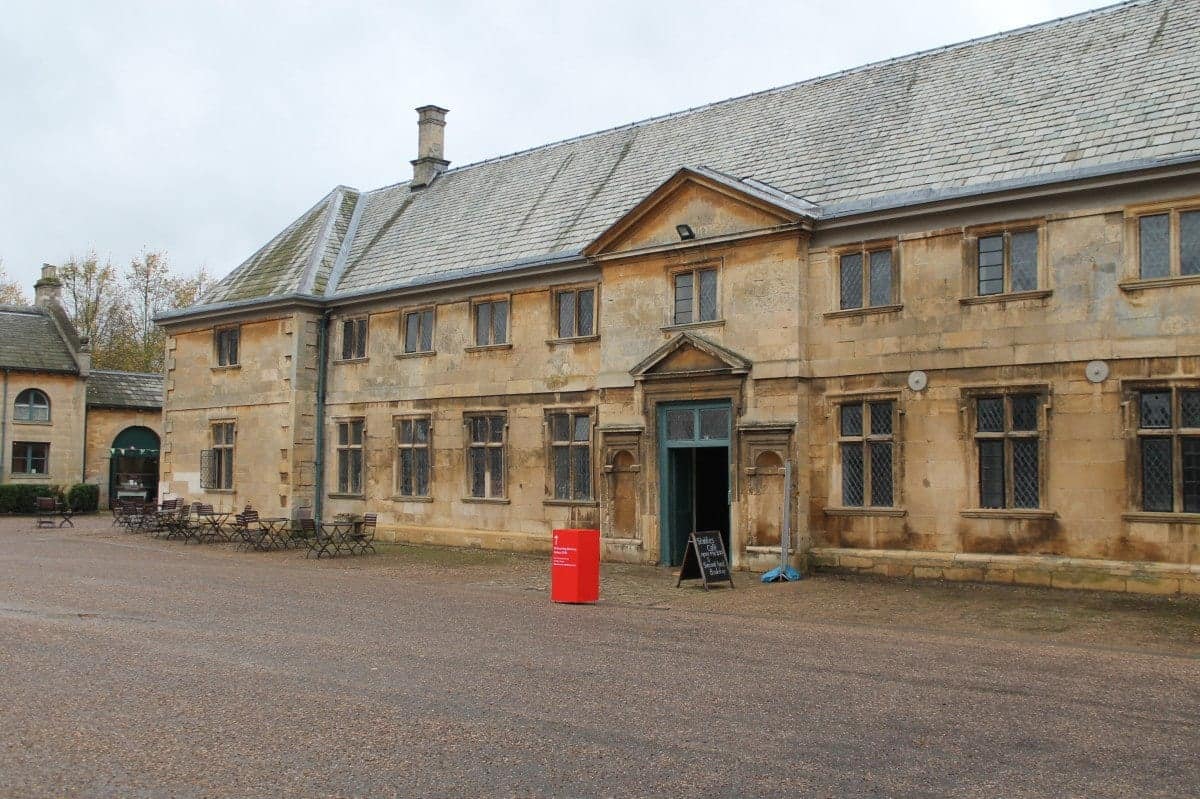 The whole area was pretty chaotic as it was school holidays and as the adventure playground was full of much older children LP and Little Man didn't play for long. I can imagine it being nice during term time but weekends and holidays son't make for a pleasant experience although the concept is great. If you have older children – six and over – they would probably love it even at it's busiest though.
What is the Belton House adventure playground like?
After lunch we walked back to the car through the adventure playground, an area we nearly skipped due to the bad weather but I'm so glad we took the time to have a quick play. The adventure playground is so, so big and well maintained with climbing, slides, swings and so much more. It would be lovely to go back in the summer just to spend time playing.
The children had a great time at Belton House and I hope we get to go back at some point – even if it's just for the adventure playground!