A few years ago we got National Trust Membership and it has been literally the best investment we have ever made. I thought I would go through all the National Trust sites we have visited so far to give you inspiration for your next National Trust day out for family fun.
How much is it to join the National Trust?
There are no administration fees and for under £10 a month for a National Trust family membership we get as many days out as we like. We can take a Thermos and a picnic, meaning there is no additional cost and we can spend just an hour there or a whole day. It's perfect for us.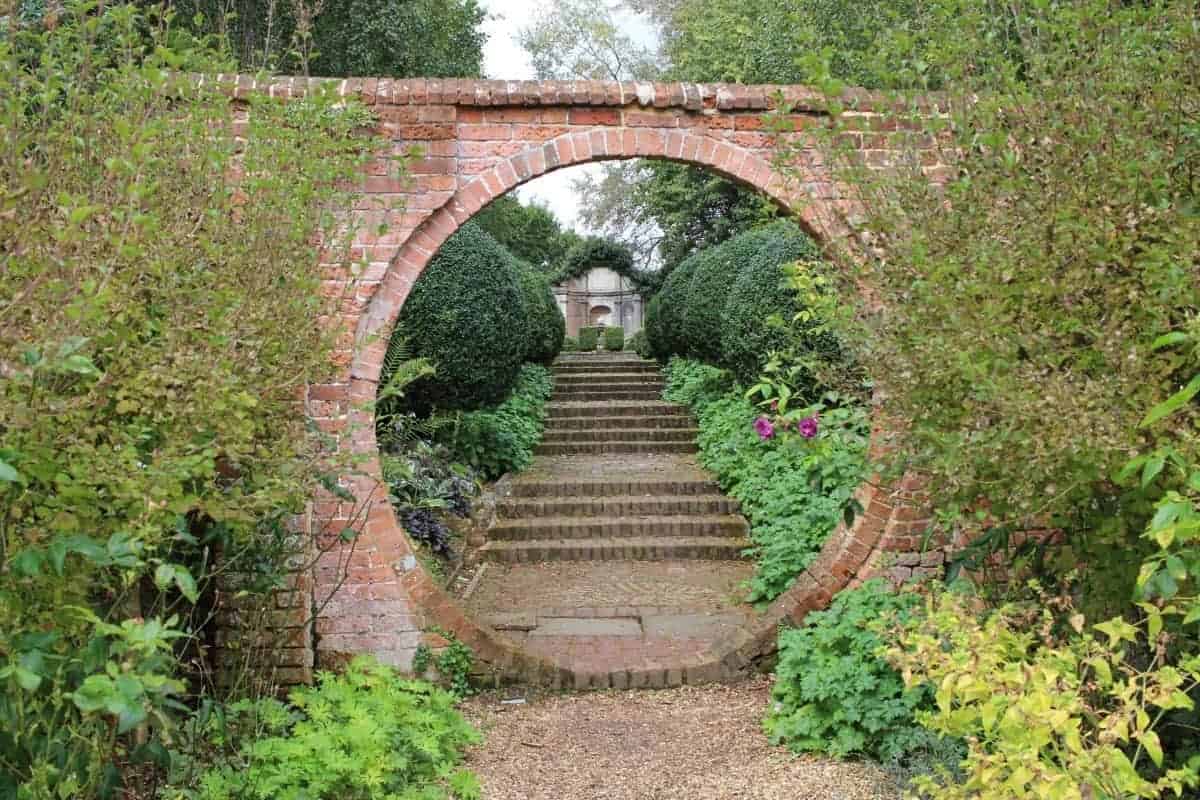 So here are all the National Trust places we have visited. You can use the contents table to jump to National Trust sites in your part of the UK or scroll through to take a look at everywhere we have been.
Cornwall, Devon and Dorset National Trust Sites
Godrevy Beach – Hayle
Godrevy Beach is a mixture of large expanses of sand, rocky patches and scrub type land that the children loved to hide in. They had never seen a landscape quite like it before and it made for a fantastic Cornish adventure. A really lovely beach with a lighthouse and great cafe.
You can read more about our visit to Godrevy Beach here.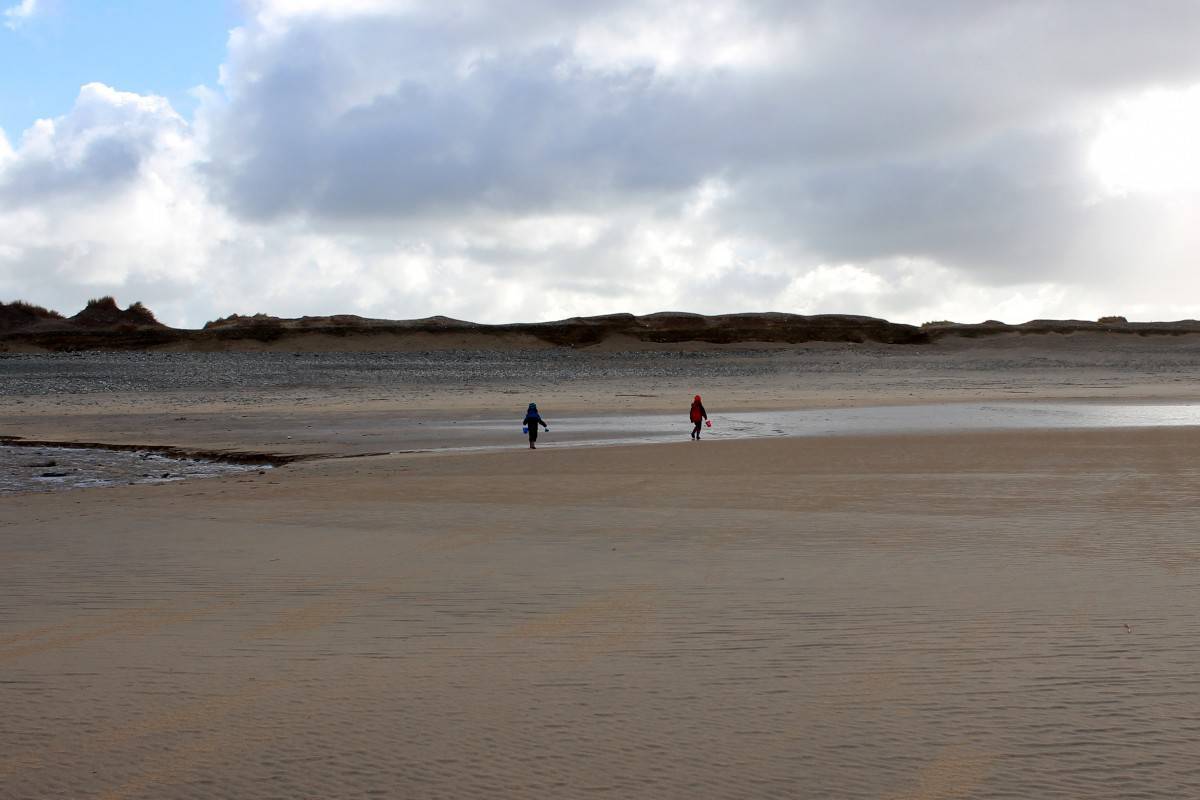 ---
Corfe Castle – Dorset
We spent a few hours at Corfe Castle and found it to be one of the most family friendly National Trust sites we have been to. It has the castle ruins to explore, the whole village outside of it and many extra activities put on for the children too.
You can read more about our trip to Corfe Castle here.
---
Somerset and Wiltshire National Trust Sites
Tyntesfield – Bristol, Somerset
We fell in love with Tyntesfield immediately with the converted farm buildings turned into toilets, shops, the main entrance and visitor office. It was all so quaint but completely in keeping with the surroundings and before we'd even paid to enter I knew we were going to have a great day. There are beautiful grounds, a rose garden and so much space to explore as well as the main gothic style house complete with chapel.
You can read about our Tyntesfield visit – and why it made us sign up to the National Trust – here.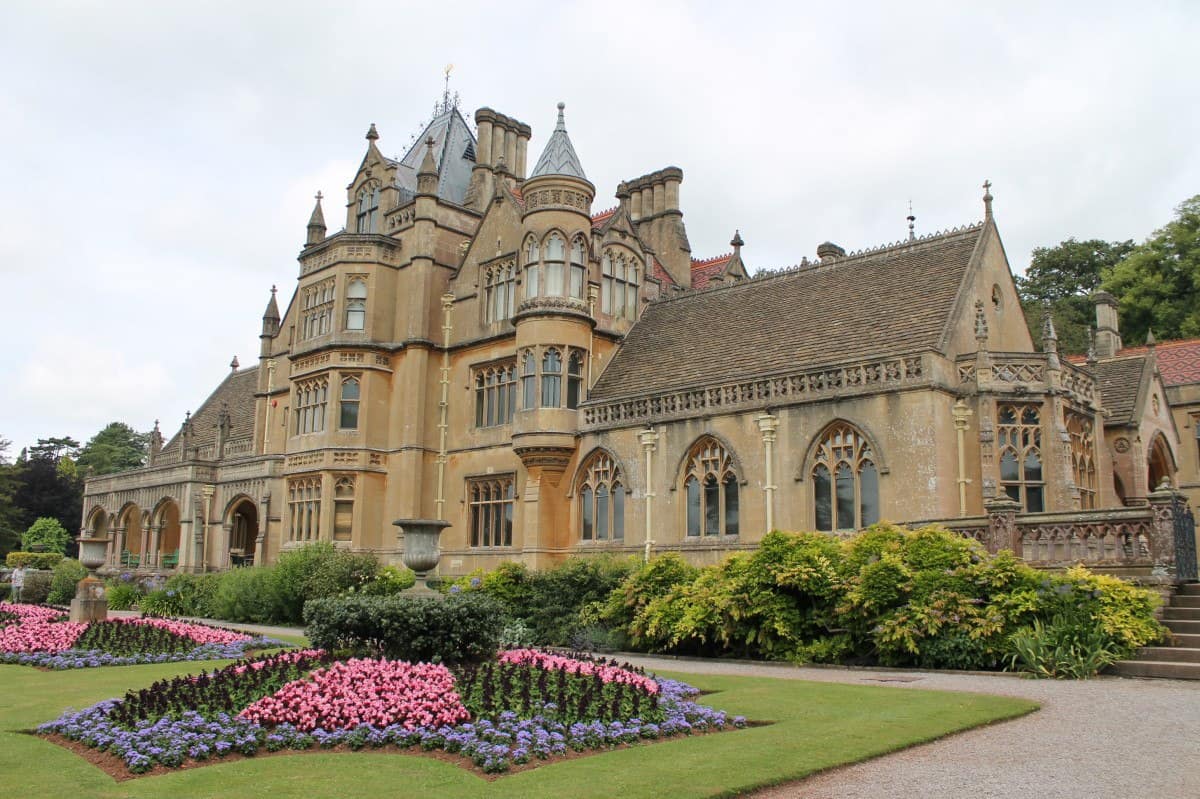 ---
Stonehenge – Salisbury, Wiltshire
Stonehenge, as a World Heritage Site, is definitely worth a visit and we only found out recently that it's part of the National Trust too. With Stonehenge to see plus an exhibition and so much to learn it's a great day out the whole family will love.
You can read more about our experiencing of visiting Stonehenge here.
---
The Cotswolds National Trust Sites
Dyrham Park – Dyrham, Gloucestershire
At Dyrham Park it takes about fifteen minutes to walk to the house from the car park, all downhill – and uphill on the way back to the car. It's a beautiful walk, either down a tree lined road or across country down a pretty steep hill. There are also formal gardens and the house to explore as well as the expansive deer park.
You can read more about our day at Dyrham Park here.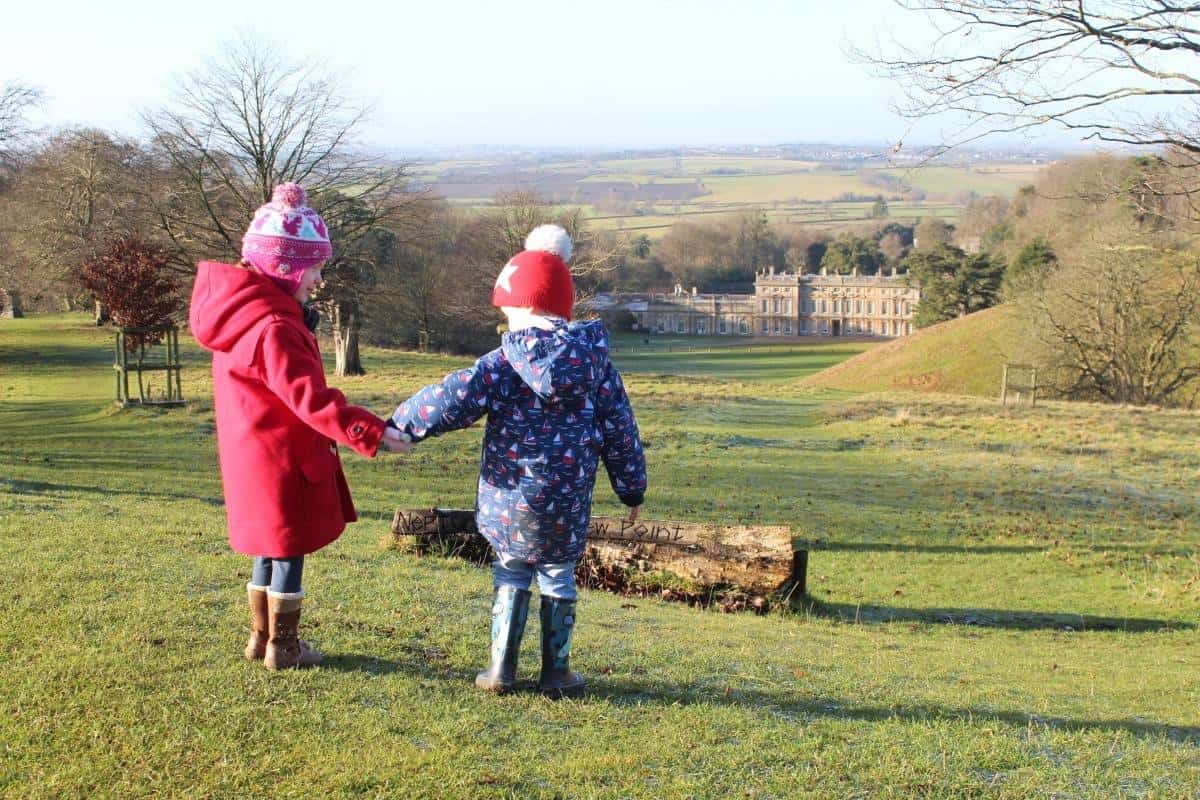 ---
Buckinghamshire and Oxfordshire National Trust Sites
Waddesdon Manor – Aylesbury, Buckinghamshire
At Waddesdon Manor you get on small buses that take you to the main Waddesdon Manor house or further along to The Stables. The Waddesdon Manor estate is vast with lovely countryside and forest. There are really lovely natural play areas which are situated down a hillside between the house and stables with lots of different areas with different activities and it's set out roughly in age order with the play equipment most suited to smaller children at the furthest point near to the stables. This is another National trust site that would be a really full day out for any family that the kids will love.
You can read more about our visit to Waddesdon Manor – as well as incredible afternoon tea – here. Plus, we also visited for the Christmas at Waddesdon event too.
---
Stowe – Buckinghamshire
Stowe is another beautiful property with a short walk to the gardens. At the gardens there are walking routes that take you past so many features and points of interest as well as walks for different abilities. The walks take you past many temples, bridges, a grotto and a waterfall. There's something to look at around every turn and I've never been to a National Trust property with so many individual features before – it is stunning.
You can read more about the time we took the children to Stowe dressed as elves and another more typical trip here.
---
Hughenden Manor – High Wycombe, Buckinghamshire
Hughenden Manor has plenty of parking and there's a really nice walk downhill from the car park to the manor buildings with a lot of play structures made from tree stumps. The manor is surrounded by gardens and the great outdoors with so much space to explore. There are formal gardens behind the manor as well as a walled kitchen garden as well where the children loved hunting for bugs and looking at the flower pot scarecrows.
You can read more about our Hughenden Manor adventures here.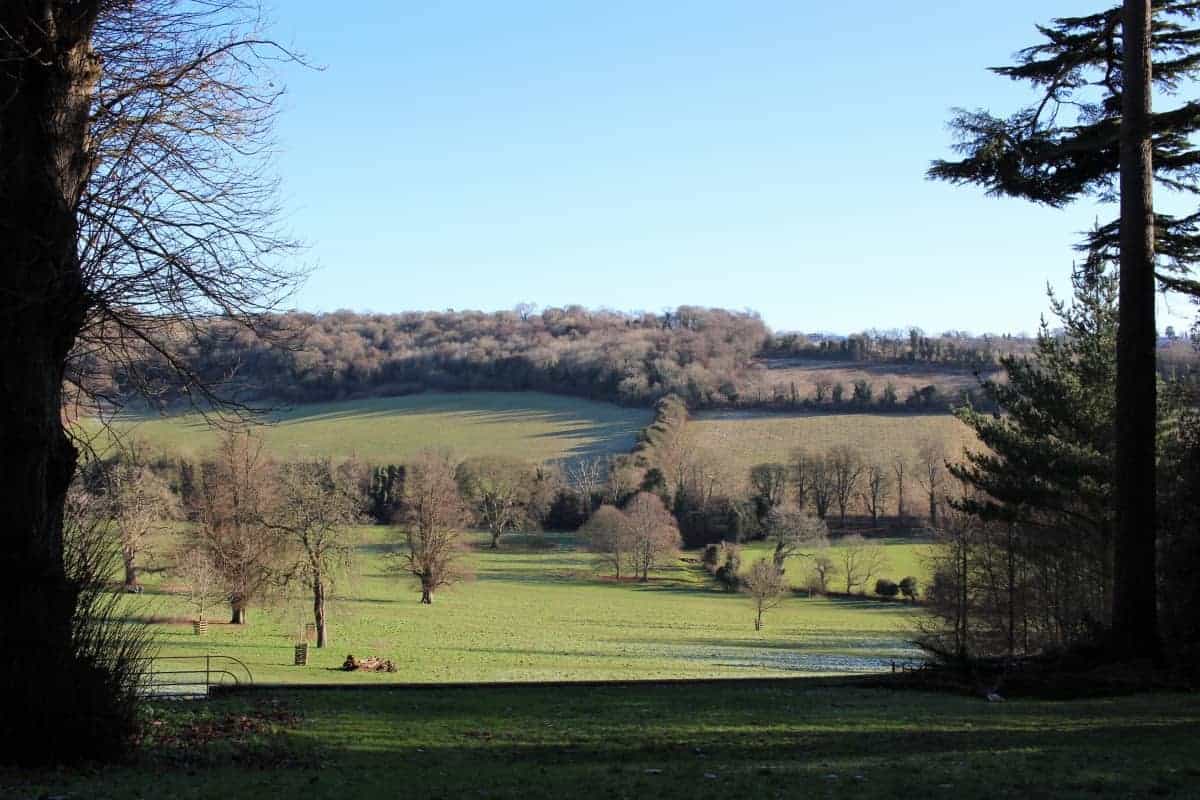 ---
Cliveden House – Maidenhead, Buckinghamshire
Unlike a lot of National Trust properties, Cliveden House isn't open to the public and is now actually a hotel although it does have tours on certain days and times each week. Even so, the house was beautiful to see even just from the outside and Cliveden has impressive grounds with such a great view – it was worth visiting just for that! But, there's also a lovely maze, play area and great cafe too.
You can find out more about what we got up to at Cliveden here.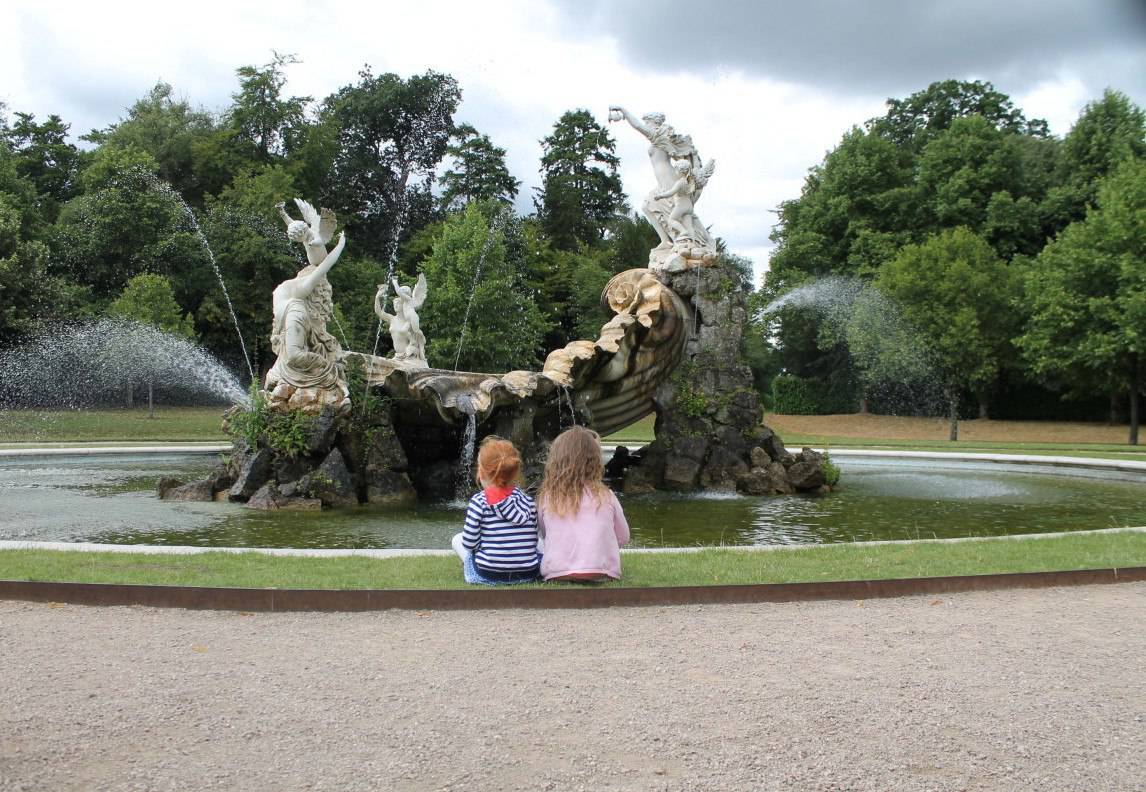 ---
Greys Court – Henley-on-Thames, Oxfordshire
Greys Court is a beautiful stately home, smaller than a lot of National Trust properties but no less lovely to look at and explore. The property isn't very far from the main entrance and they have scheduled tours a couple of times a day. Around the house there are a lot of grounds to explore with large expanses of grass that are great for picnics or just for the children to let off steam. There's also lovely formal gardens to walk around, a little orchard of apple and cherry trees, a small play area and a kitchen garden.
You can find out more about our visit to Greys Court here.
---
Berkshire and Hampshire National Trust Sites
Basildon Park – Reading, Berkshire
Basildon Park has formal gardens, a rose garden and so much park land that it is the perfect place for children to explore. The views at Basildon Park are incredible, and you can see for miles. The children loved spotting a tree in the distance and running to it, so happy when they eventually got to it. We could easily spend all day in the park land and for a picnic, playing and some fresh air it really would be perfect.
Why not read more about our day at Basildon Park here.
---
Mottisfont – Hampshire
Mottisfont is absolutely beautiful. It starts with a big wooden walkway that leads you to the beginning of the grounds and there's a little river to walk along, so much land to explore, statues and things to look at and a rose garden that has been newly planted. There are play area where children could pump water, build dams and watch the water move along a reservoir. It was both fun and educational and the children loved it.
You can read more about our trip to Mottisfont here.
---
The Vyne – Basingstoke, Hampshire
The Vyne isn't that big compared to other National Trust sites but it is the perfect size to tire the children out and spend a day exploring. There's a house to look at, a lake to walk around and the usual things you find at National Trust places like a shop and tea room. There were toilets everywhere too making it perfect for families and there's a walled garden dedicated to children – with tractors to ride on, bouncy animals to hop along on and toy lawn mowers as well as a really lovely play park behind the main house.
Read more about our adventures at the Vyne here.
---
West Green House Gardens – Hook, Hampshire
West Green House isn't open to the public but the gardens are absolutely beautiful and well worth the visit. West Green House Gardens are privately managed – although still part of the National Trust – and so their opening dates and hours aren't in line with other National Trust properties – check their website before you visit. Their tearooms are one of the nicest we have visited.
Read more about the lovely time we had at West Green House Gardens here.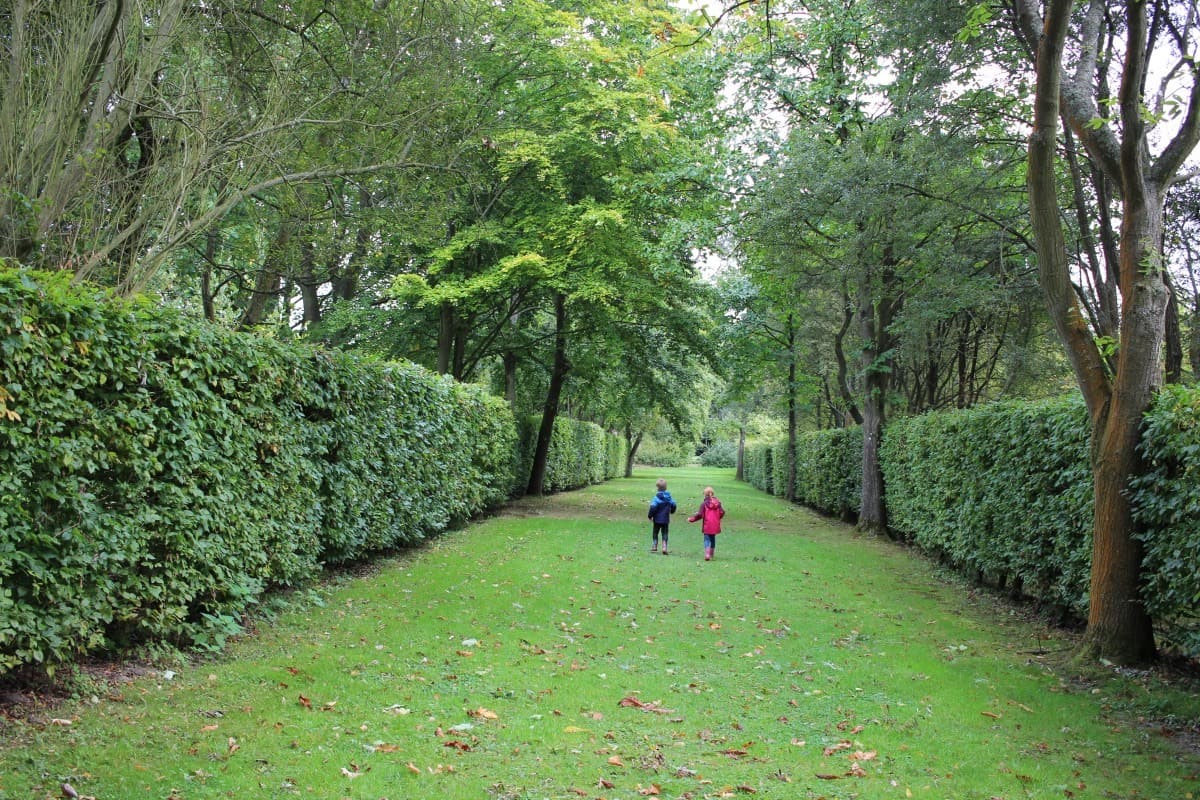 ---
Kent, Surrey and Sussex National Trust Sites
Bodiam Castle – East Sussex
Bodiam Castle is beautiful. It's a fully formed castle on the outside with so much of the inside still standing as well. The castle's original wooden portcullis is the oldest in the country and as the castle is surrounded by a moat full of water it really is a sight to be seen. It feels like going back in time.
Find out more about our visit to Bodiam Castle here.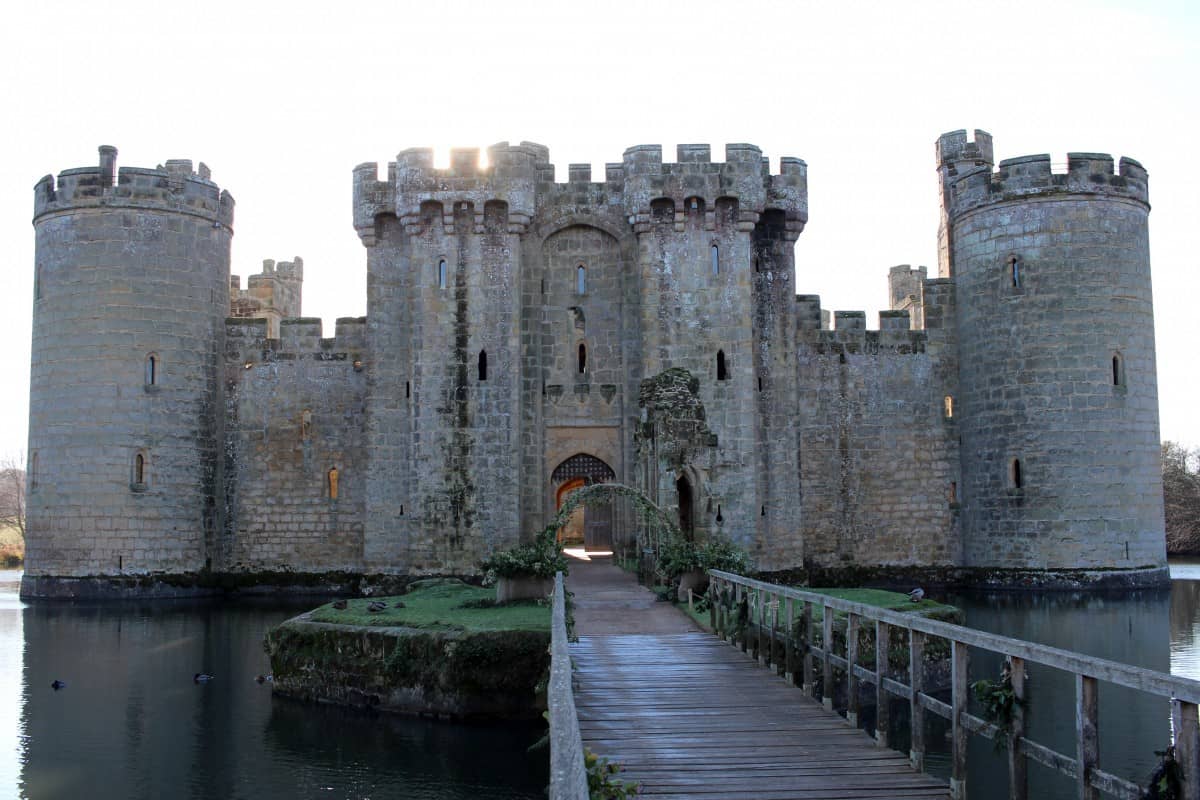 ---
Uppark House and Garden – Petersfield, West Sussex
Uppark House is situated on a hill in the heart of the countryside and it feels like you've already been on an adventure by the time you park up at the gates. There's the main house to explore – including a huge dolls house, the jewel in Uppark's crown. With beautiful gardens, lots of outside space to explore and a chest of outdoor toys too it's a fantastic family day out.
You can read more about our trip to Uppark House and Garden here.
---
Chartwell House – Chartwell, Kent
Chartwell House was once Winston Churchill's family home. He lived there from 1922 until he died, raised a family there and also painted there. Chartwell has amazing grounds including a rose garden, kitchen garden and so much land to wander around and enjoy as well as the house to explore. There was also a pretty epic wooden playground that the children loved.
You can read more about our day exploring Chartwell House here.
---
Hatchlands Park – Guildford, Surrey
Hatchlands Park has a main house – which opens at 2pm so sadly we didn't get to venture inside on our visit, the house grounds and a lot of land around the house – hills, trees, benches to sit on and even a little forest to walk through with a little adventure den inside.
You can read more about what we got up to at Hatchlands Park here.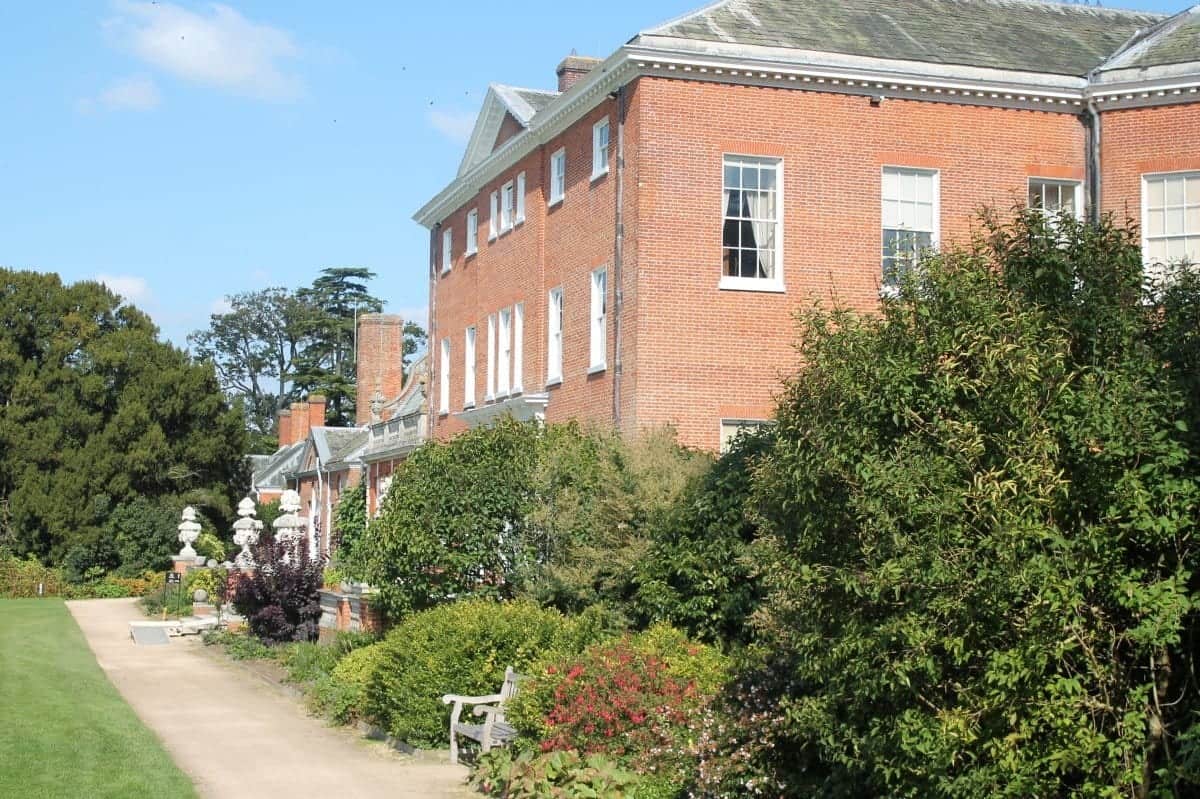 ---
Claremont Landscape Gardens – Esher, Surrey
Claremont Landscape Gardens is absolutely beautiful and on our visit I don't think we even saw half of it. The gardens are situated around a lake with plenty of paths to follow and things to look at. Most of the walkways give you beautiful views of the lake and gardens from different angles so I'm sure whatever route you took it would give you new sights and a new experience.
You can read more about our trip to Claremont Landscape Gardens here and it's definitely one of our favourite days out in Surrey.
---
Winkworth Arboretum – Godalming, Surrey
Winkworth Arboretum is situated around a lake with a beautiful boat house and so many different walks around the property. There's forest, open land and just so much to look at – the children loved it, especially as there were so many puddles to splash in when we visited.
You can find out more about our winter trip to Winkworth Arboretum here.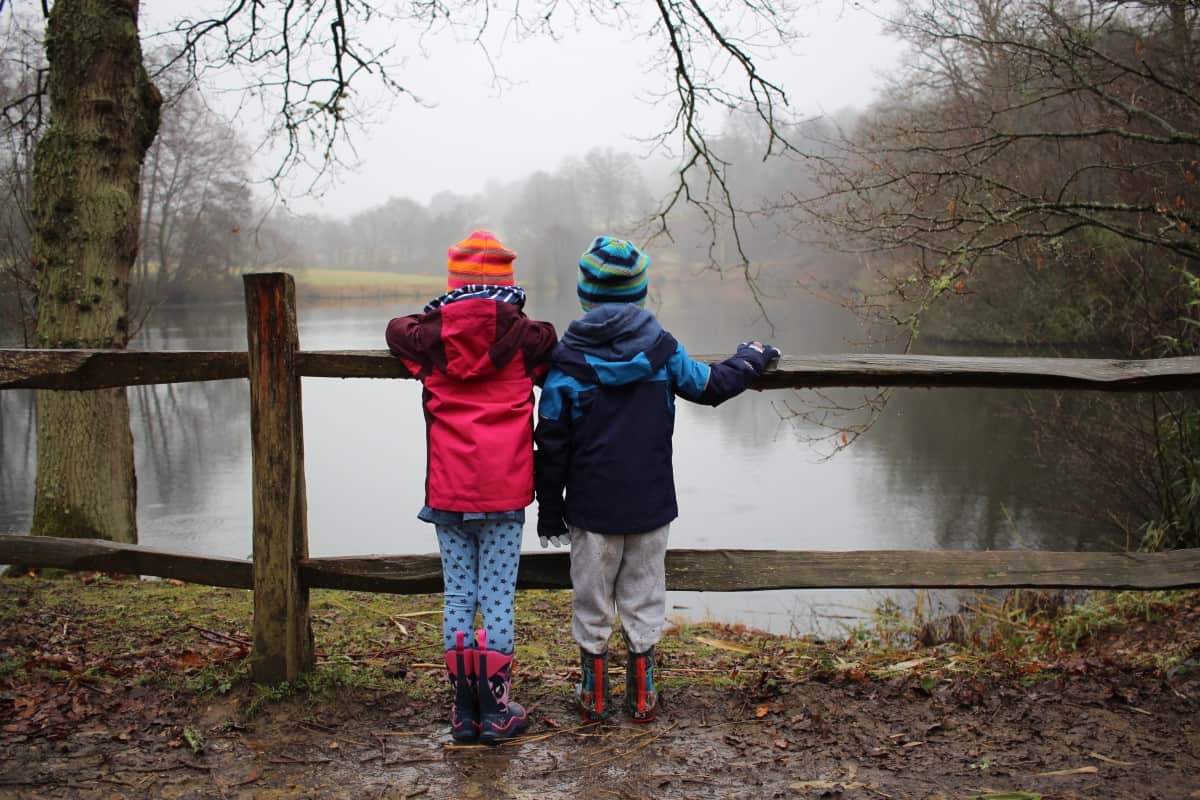 ---
Polesden Lacey – Dorking, Surrey
Polesden Lacey has an impressive house, views across the Surrey hills and so much space to run about and explore. Add to that a really lovely adventure playground and you have a pretty great day out for all the family.
You can read more about our visit to Polesden Lacey with friends here.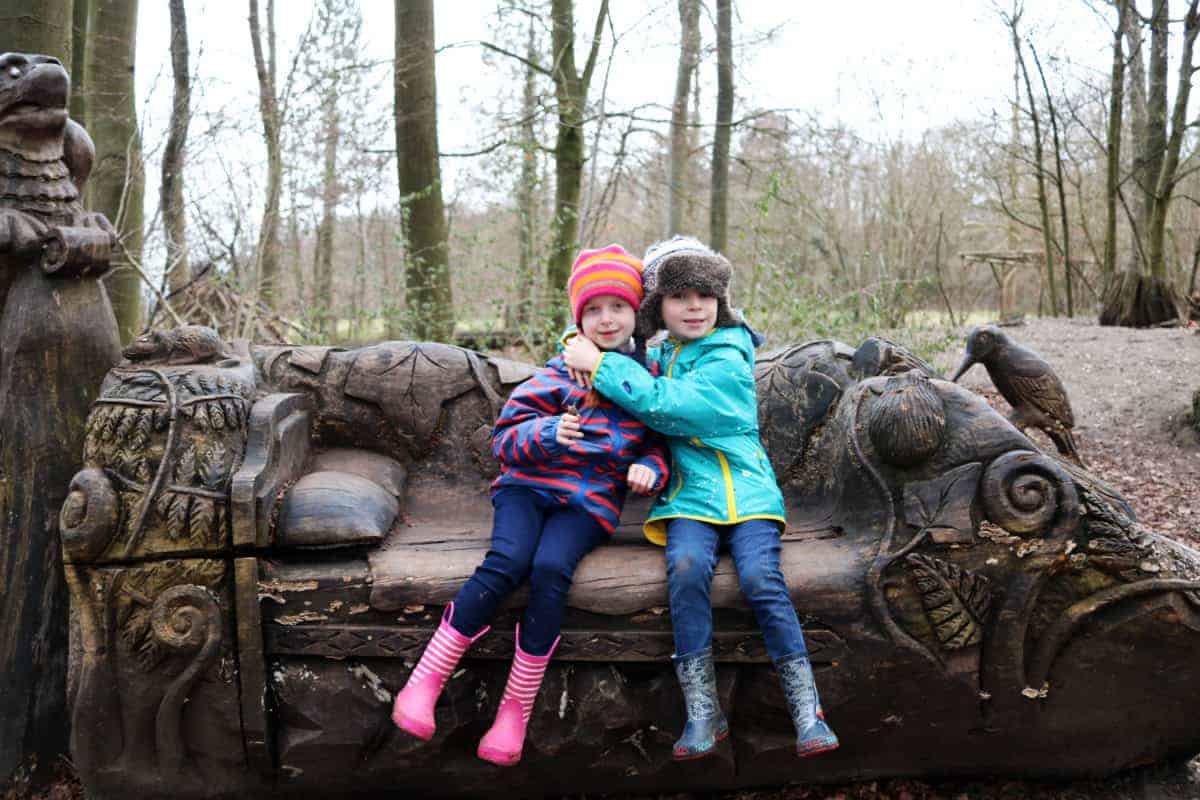 ---
Morden Hall Park – Morden
Morden Hall Park is a beautiful green oasis in the city, giving you a taste of a country estate with a glimpse of its agricultural and industrial history but just a stone's throw from London. Morden Hall Park is a former deer park, with the River Wandle running through it, creating a real haven for wildlife.
The estate is home to workshops run by local craftspeople and artisans plus there's the Watermeads Nature Reserve and endless meadows, trees and the constant sound of running water. It's a real gem and somewhere we love to visit.
You can read about our time at Morden Hall Park here.
---
Frensham Little Pond – Farnham
Frensham Little Pond is a medieval bishops' fish pond, creating a tranquil wildlife haven in the middle of impressive heathland. Originally created in the 13th century, the area is now a sanctuary for wildlife and a fantastic family day out or beautiful place to walk the dog.
You can read about our time at Frensham here.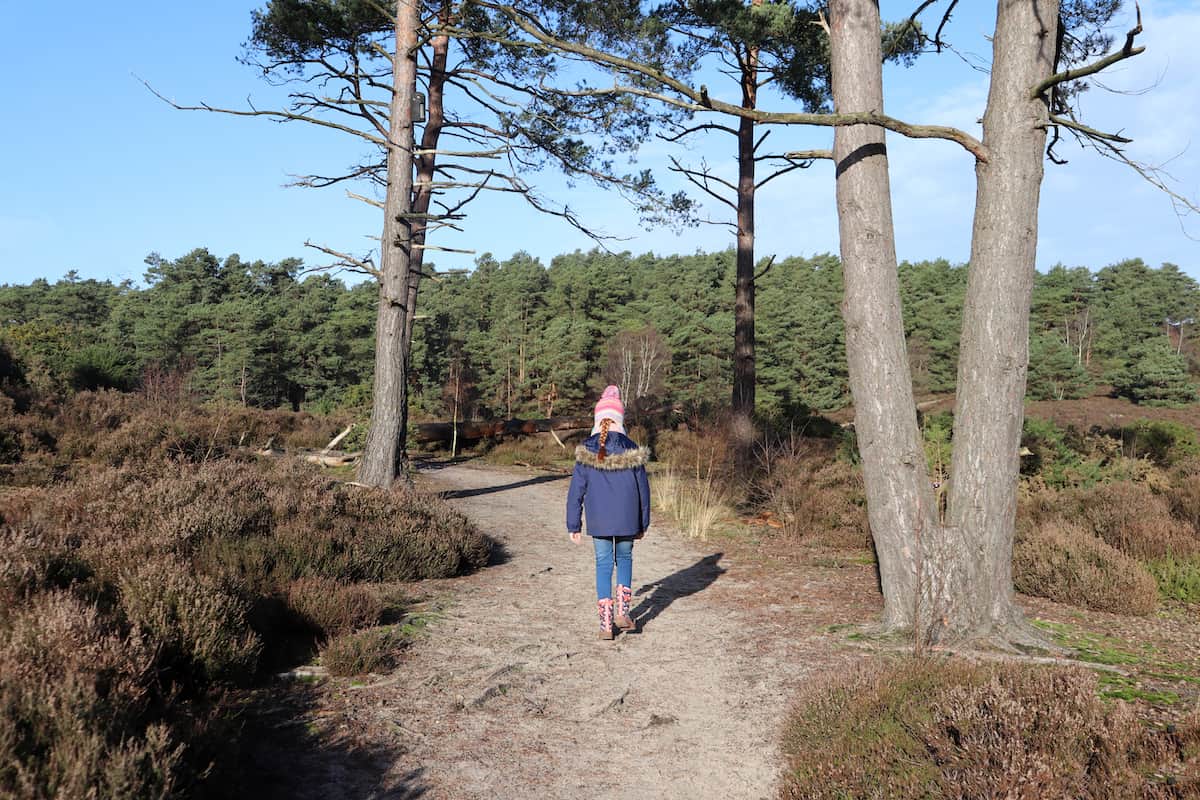 ---
London National Trust Sites
Morden Hall Park – Morden
Morden Hall Park is such a lovely day out and although it doesn't have a property to explore it does have two cafes and a really lovely garden centre as well as the beautiful park. The park has so much land which includes a river with bridges to cross over, a wetlands area and a really great play area for the children. It would easily be a full day out on a dry day.
You can read more about how we spent a day at Morden Hall Park here.
---
West Midlands National Trust Sites
Charlecote Park – Warwick
Charlecote Park is a beautiful, traditional looking building situated in gorgeous grounds with land full of deer, a river and lots of places to walk and have a picnic including formal gardens. You could easily spent a whole day at Charlecote Park.
Find out more about our time at Charlecote Park here.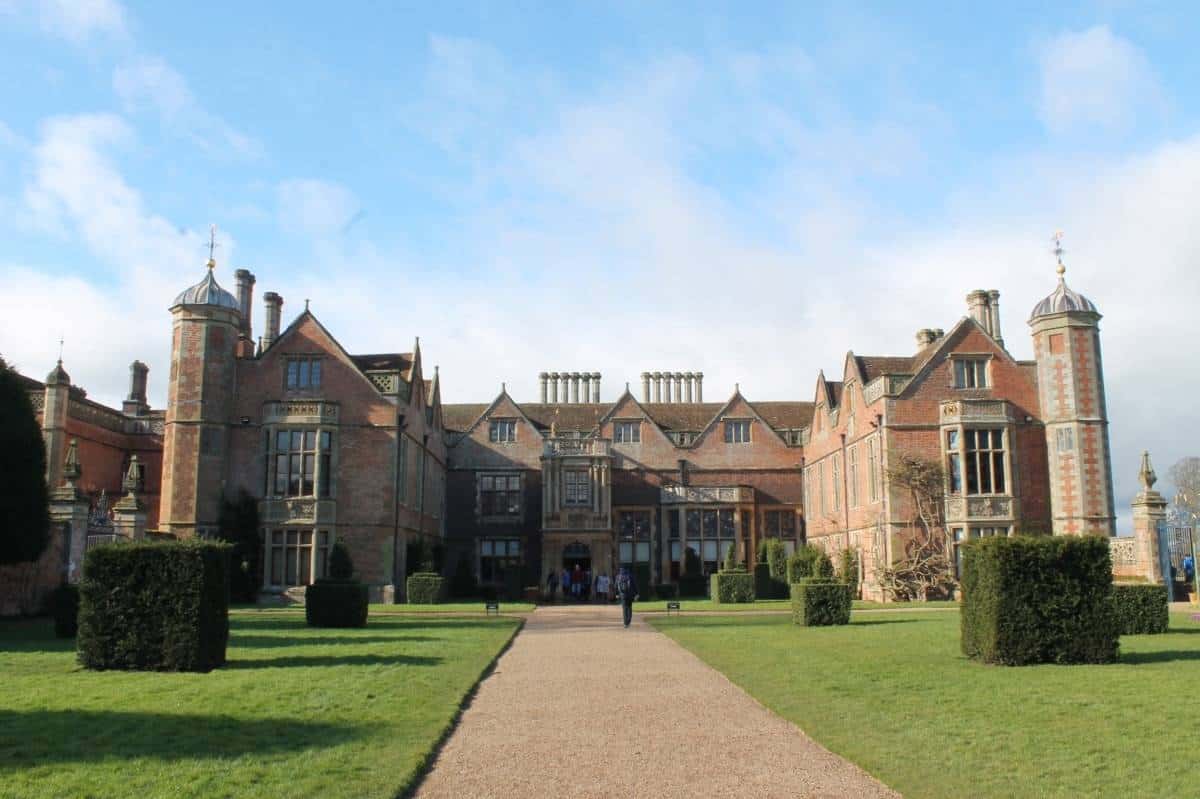 ---
Packwood House – Solihull
Packwood House is just outside of Birmingham and situated in such beautiful countryside. It has has so many wide open spaces, forest and grounds to explore and is situated in a really nice area of parkland with so many walkways, paths through the trees and places to sit and rest a while as well as places for den building and rope swings hidden amongst the trees.
You can read more about our visit to Packwood House with friends here.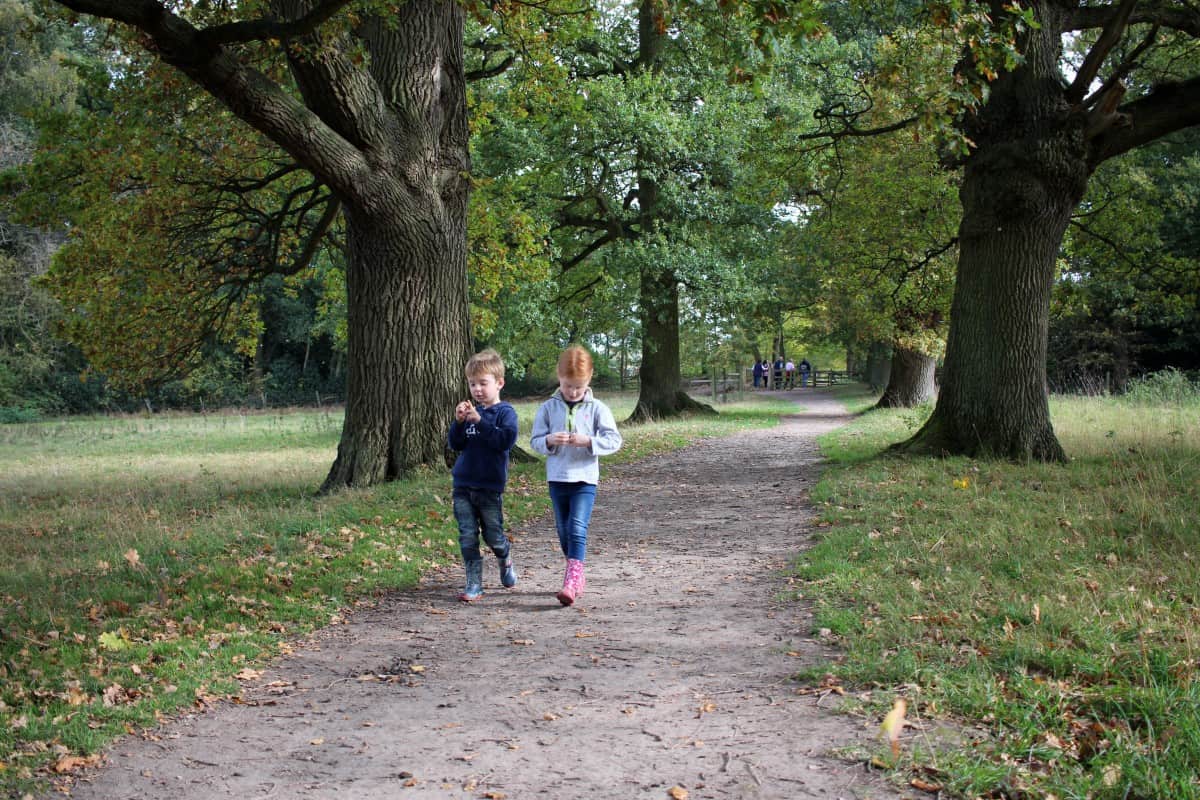 ---
Baddesley Clinton – Warwick
Baddesley Clinton has the main house at it's heart which dates back to the 1500s. It's a beautiful house and much of it is open to walk around. There's also so much outside space to explore – and the children loved the moat around the house.
You can read more about our trip to Baddesley Clinton here.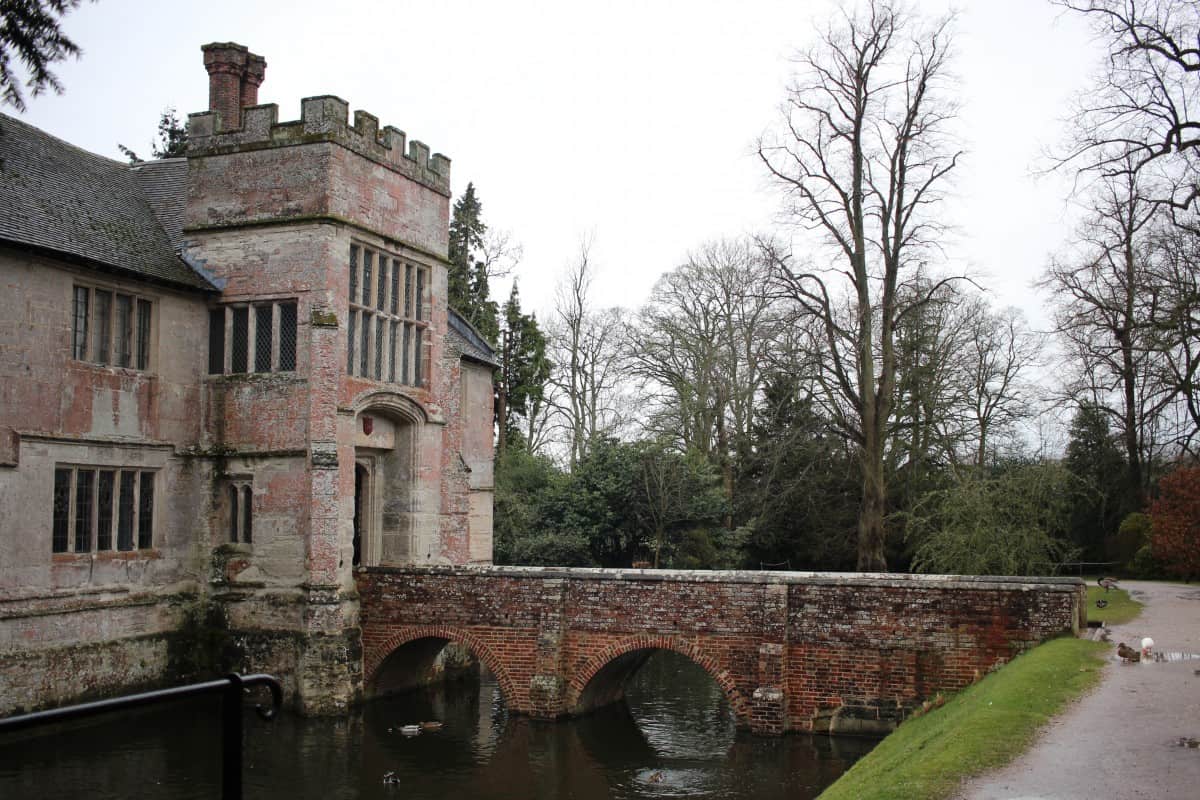 ---
Wightwick Manor and Gardens – Wolverhampton
Wightwick Manor is a really lovely Tudor style house that was built in 1887. – fairly recent compared to many National trust properties! The house itself is beautiful, there's a large tea room in the old stables and a fantastic adventure playground in the woods.
You can read more about our trip to Wightwick Manor here.
---
East Midlands National Trust Sites
Belton House – Grantham, Lincolnshire
Belton House is a really lovely house surrounded by gardens, land and things to do. We didn't go inside the house but walked around the outside and loved the traditional appeal of it. The gardens were also beautifully laid out with lots of paths to walk down and places to explore. There's an indoor play area and an adventure playground which is so, so big and well maintained with climbing, slides, swings and so much more. One of the best adventure playgrounds we have ever been in.
You can read more about how we spent our time at Belton House here.
---
Hardwick Hall – Derbyshire
Hardwick Hall was the filming location for Malfoy Manor in the Harry Potter movies. It's a really impressive building with stunning grounds and a really lovely cafe too. A full day out for the whole family.
You can read more about our day out at Hardwick Hall here.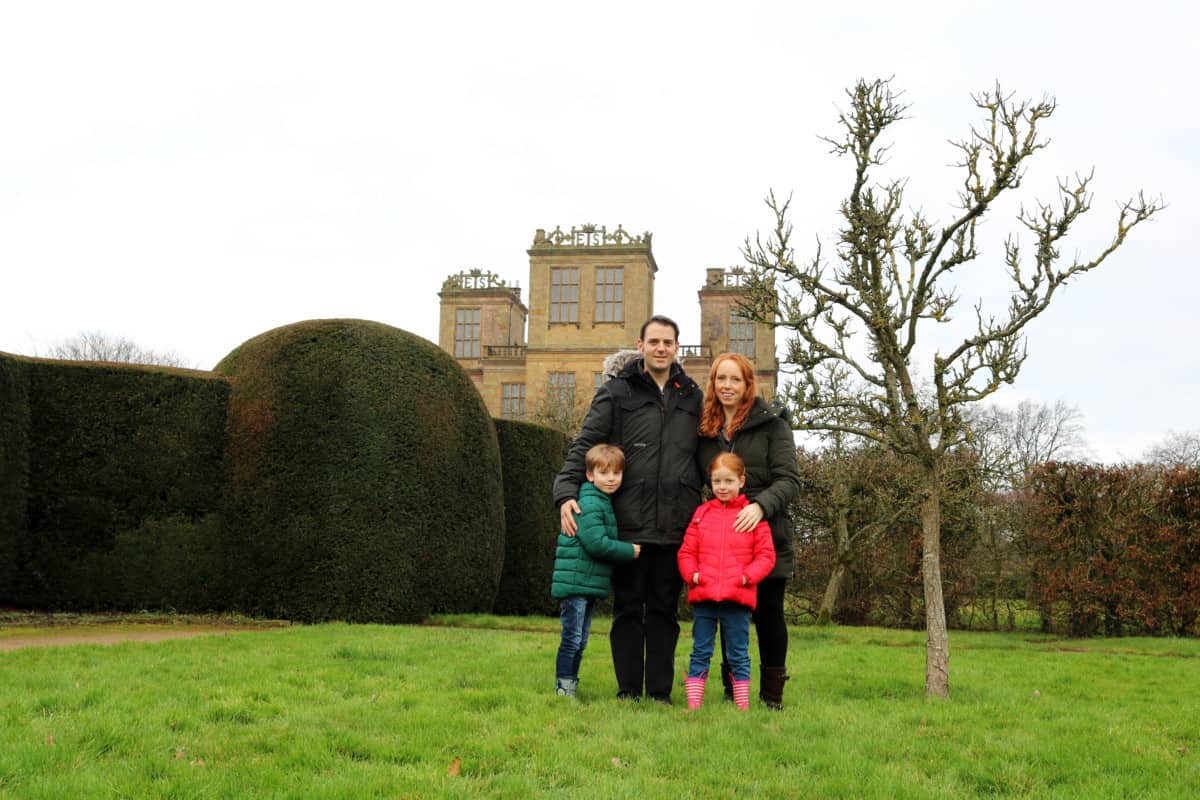 Wow, I think going through this has made me realise that there are so many National Trust sites across the country for the perfect National Trust day out. We've been to so many already but we have so many more to tick off at the weekend or in the school holidays. What's your favourite National Trust property?