A couple of weeks ago we spent a lovely afternoon with Lauren and her children at Uppark House and Garden, a National Trust property we hadn't visited before.
Uppark House is in Petersfield, West Sussex. Situated on a hill in the heart of the countryside it feels like you've already been on an adventure by the time you park up at the gates. The staff, like all National Trust sites, are lovely – friendly, welcoming and so pleased that we'd decided to visit.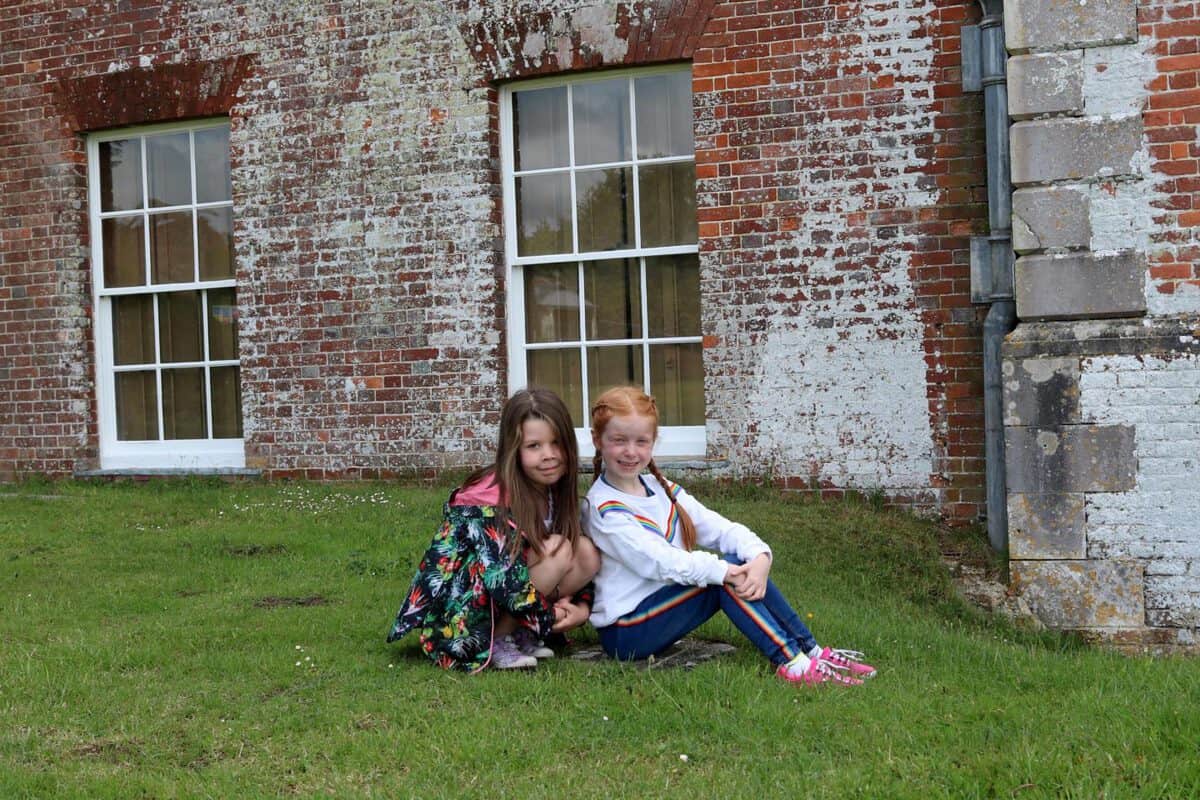 We were given an Uppark map and started exploring Uppark straight away. The main path lead us to the Servants Quarters which we explored first, seeing what life was like at Uppark House for servants back when it was built hundreds of years earlier.
From the Servants Quarters you can get access to the ground floor of the main Uppark House but we were too early for the house opening hours so came back later in the day to explore the rooms of the house and see the magnificent Uppark dolls house – something that brings visitors to Uppark from all over the world.
The grounds at Uppark House and Garden are huge with both formal gardens and open fields stretching for miles around. It's the perfect spot for an outdoor adventure and there's plenty of space for picnics too. Uppark even had a nice chest of outdoor toys for the children to play with which was a lovely find.
We had lunch in the Uppark restaurant and they had the usual array of cake, sandwiches and hot options as well as lunch bags for the children. The restaurant is a good size with seating both indoors and outside.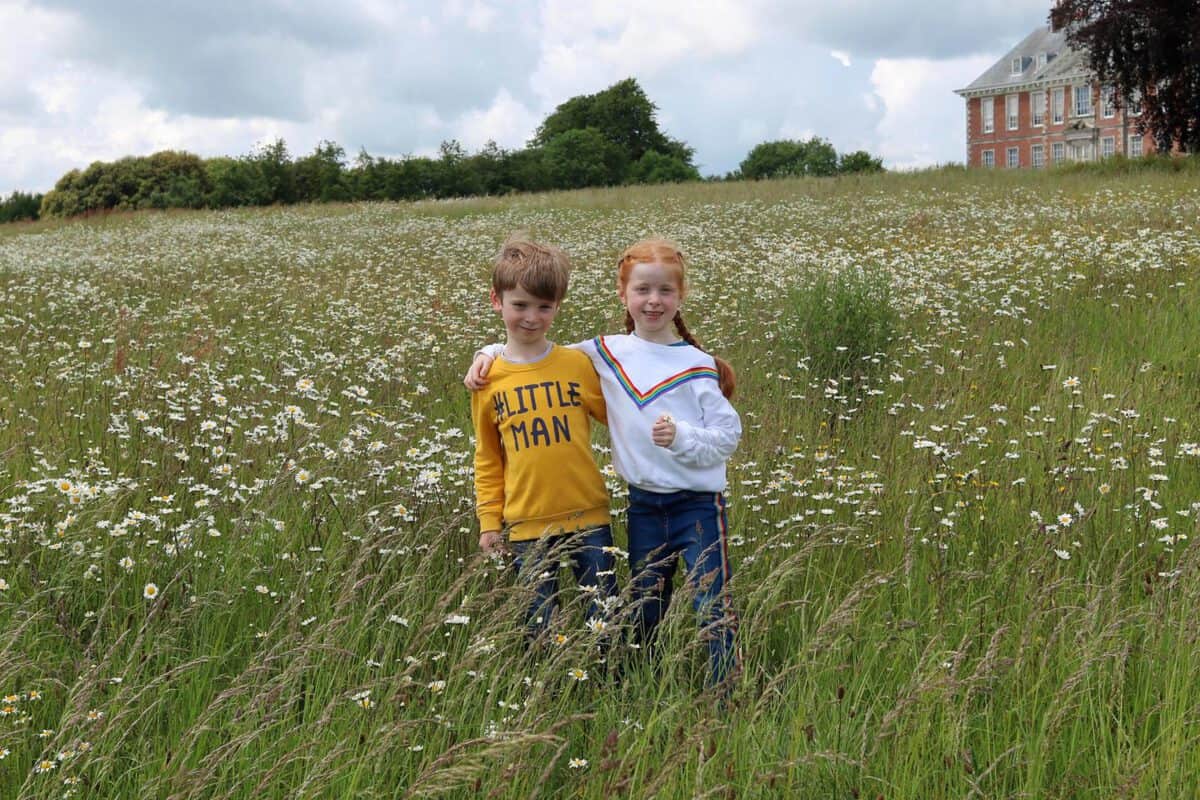 We had such a lovely day at Uppark House and Garden and it's somewhere we would definitely visit again. Although it didn't have a play area for the children it did have outdoor toys, so much to look at and such a lot of space to run around and play. A really lovely day out for all the family.