When we booked our holiday to Mauritius we hired a car so that we could explore as much of the island ourselves, saving money by doing self guided tours and excursions. But, we wanted to spend some time at sea too, exploring local islands and snorkelling. We ended up booking a full day boat trip through Totof Tours and would highly recommend it to anyone visiting Mauritius in the future.
Totof Tours have a very basic website and they operate from an even more basic stand on Blue Bay beach but, don't let appearances deceive you – this ended up being one of our favourite things to do in Mauritius.
The Boat Trip with Barbecue to Ile aux Phare is known locally as the three islands boat trip. It's an all day excursion starting at 9:30am and lasting a good eight hours. But, it's not a really heavy tour – it's relaxing, fun and exhilarating in equal measure.
We arrived at Blue Bay to one of the most beautiful beaches we had seen in Mauritius. We were shown onto a glass bottom boat with three couples and I immediately wondered if the children would be out of place or not catered for – but I needn't have worried, the boat trip ended up being perfect for them.
The glass bottom boat was fantastic, giving us all a great view of the ocean floor with so many fish and different types of coral. The tour was mainly in French, as we were the only English people, but they translated everything into English afterwards. The boat took us out to the Blue Bay Marine Park where we were able to snorkel and relax in the sun. It was beautiful.
We set sail again and got to see a real life shipwreck of a ship that had crashed onto the coral that surrounded the island in 1902. Luckily everyone survived and the wreck is still there, jutting out from the sea.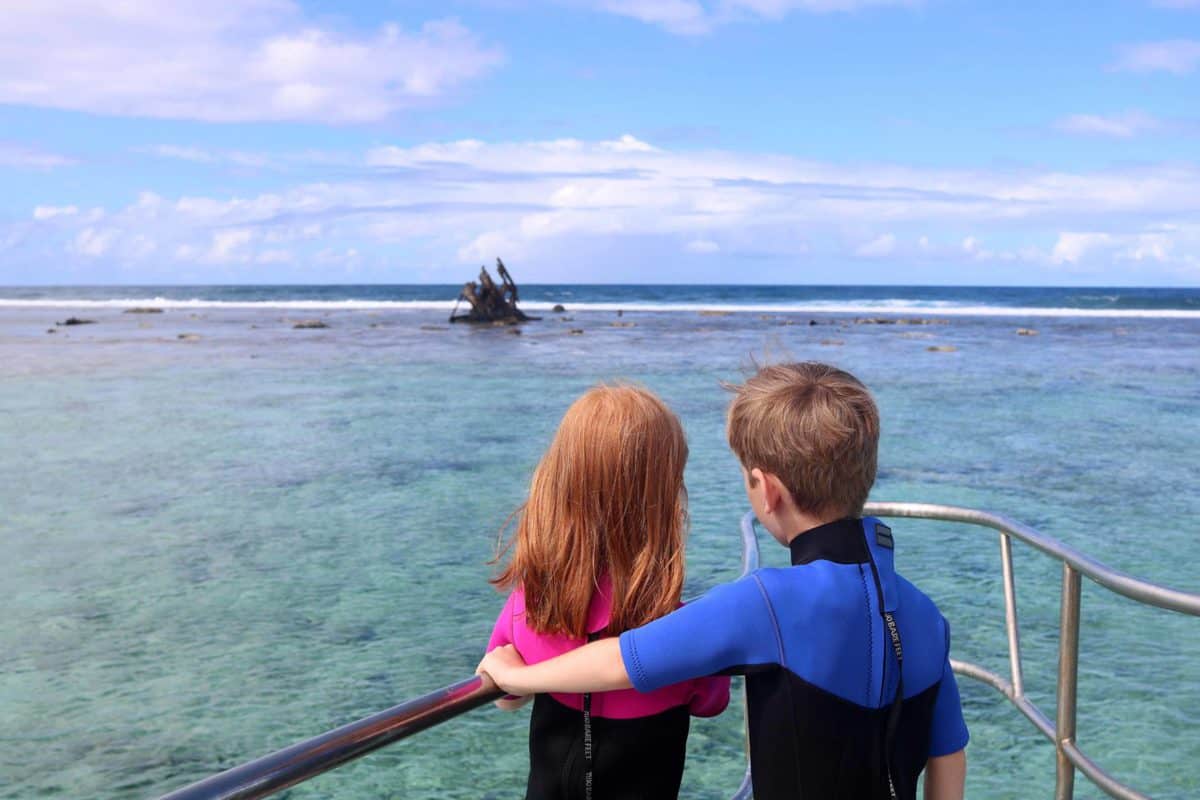 After swimming and snorkelling we switched boats onto a two storey sightseeing boat with a deck perfect for sunbathing and relaxing. It took us to Ile aux Aigrettes, a nature reserve island full of beautiful birds and starfish. It was the perfect stop for a snack and drink before heading back out to sea.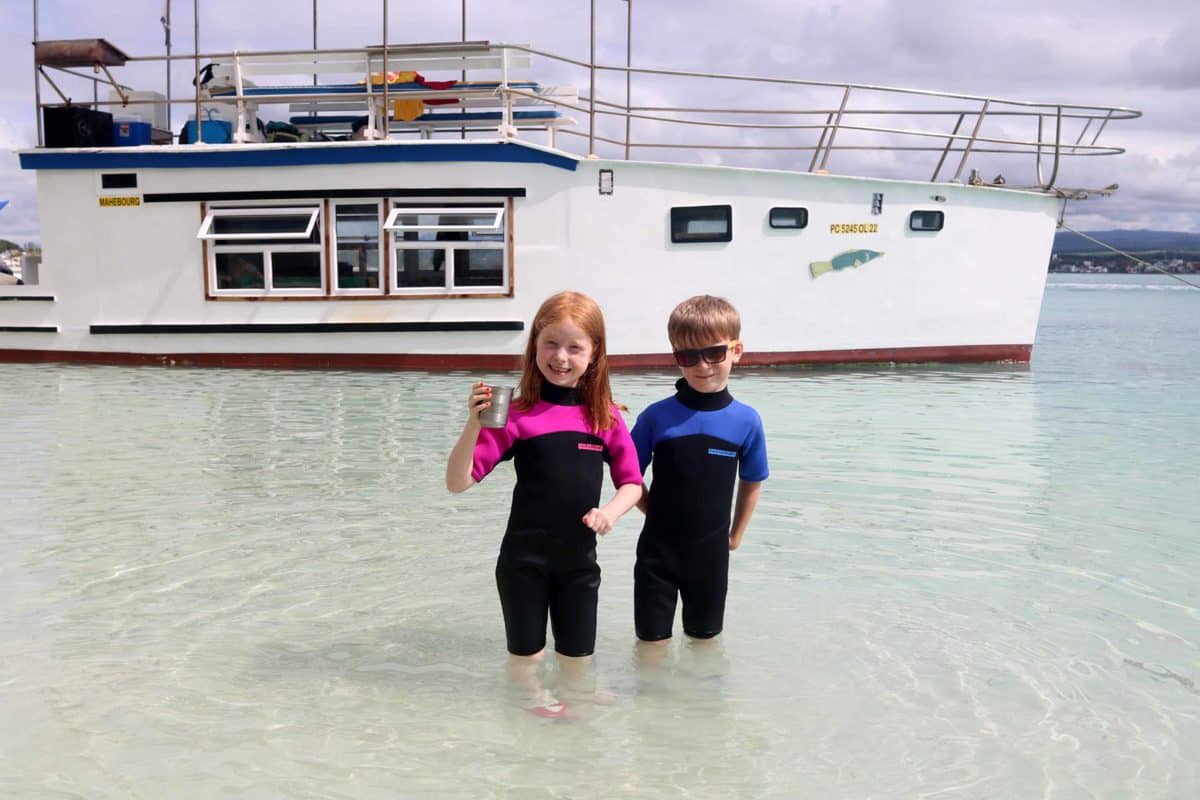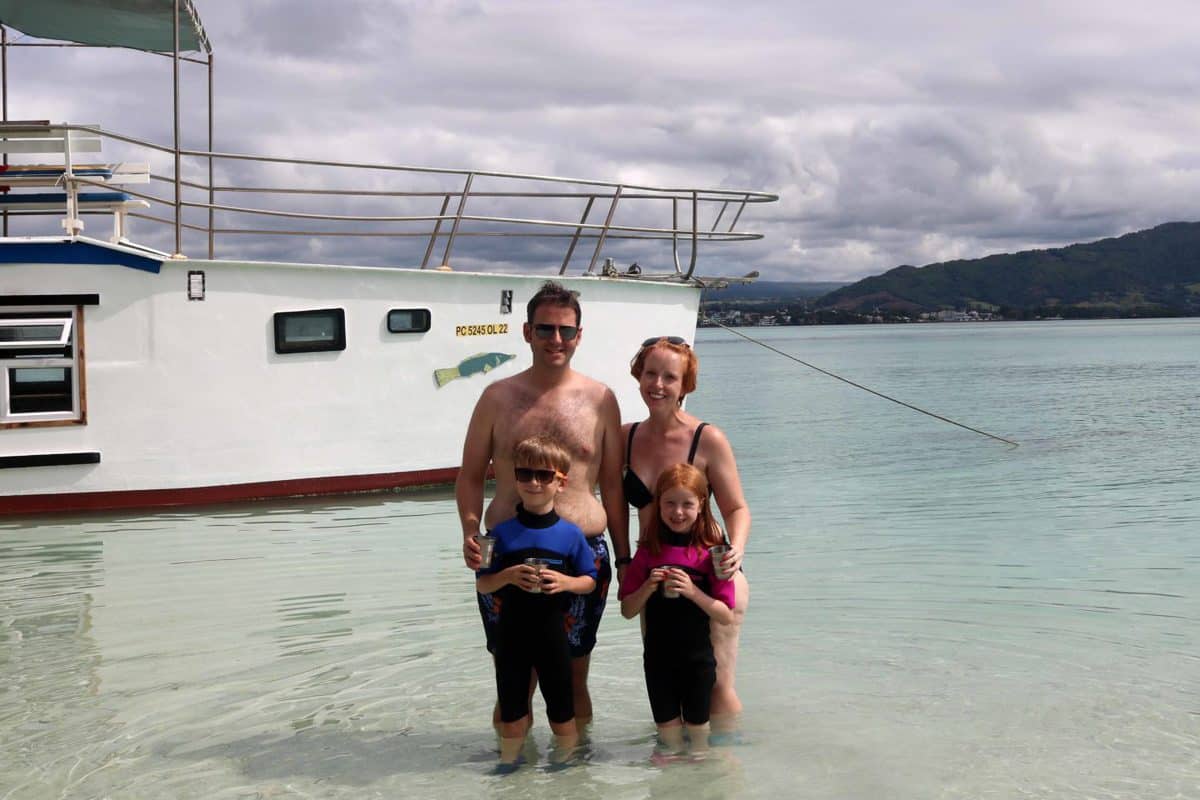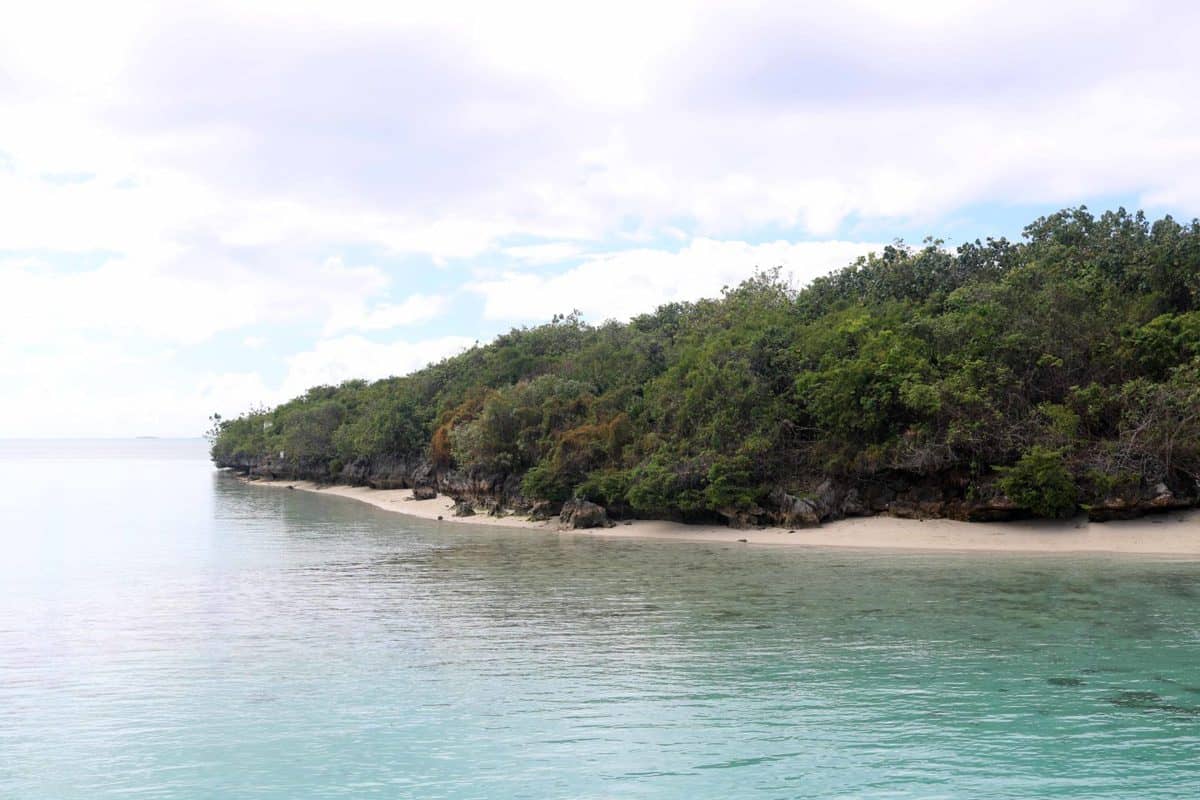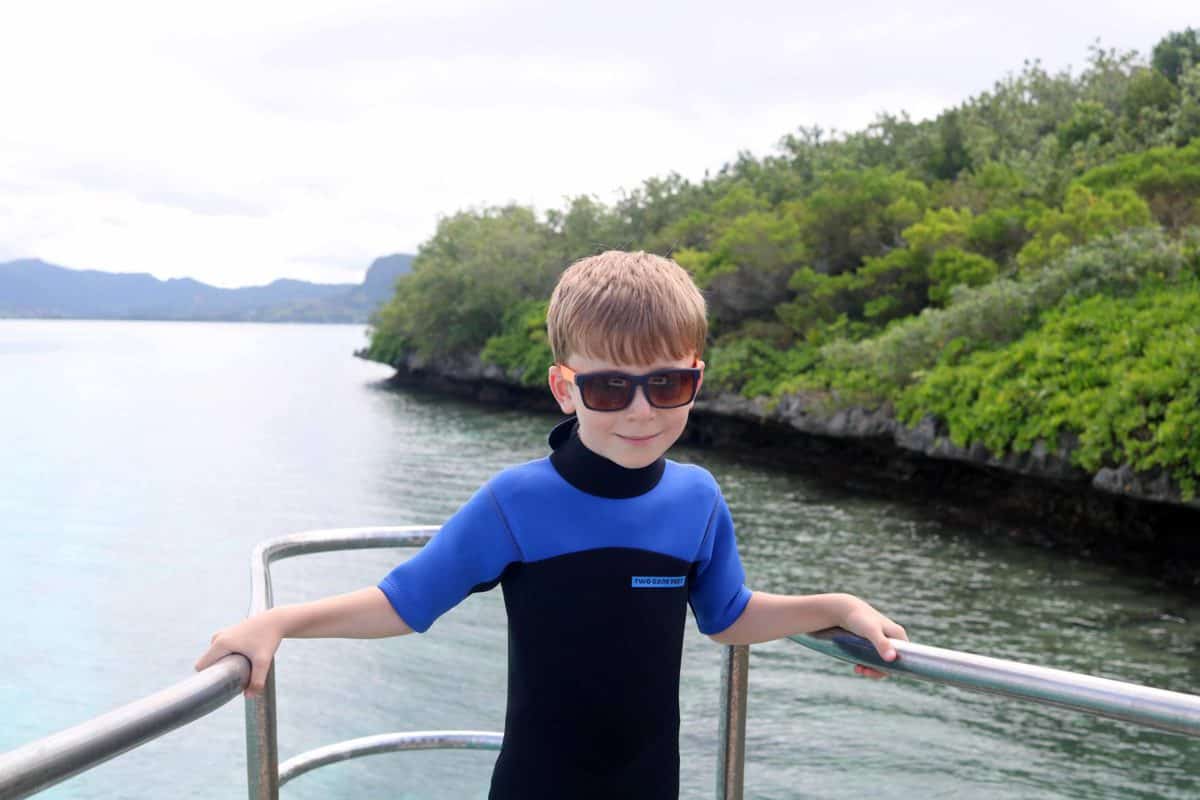 Our next stop was Ile de la Passe where we got to explore old fortress ruins. It's a really overgrown island but had amazing views and so much history in the now disused buildings across the island.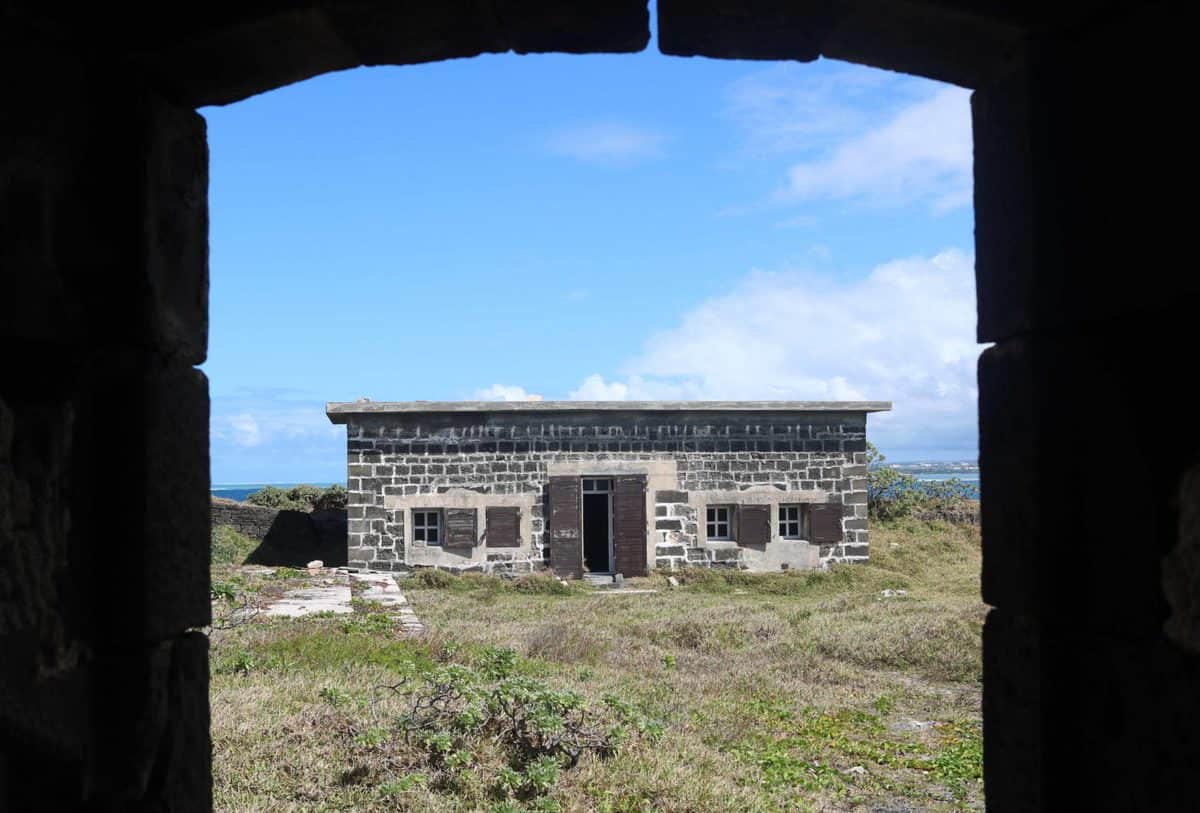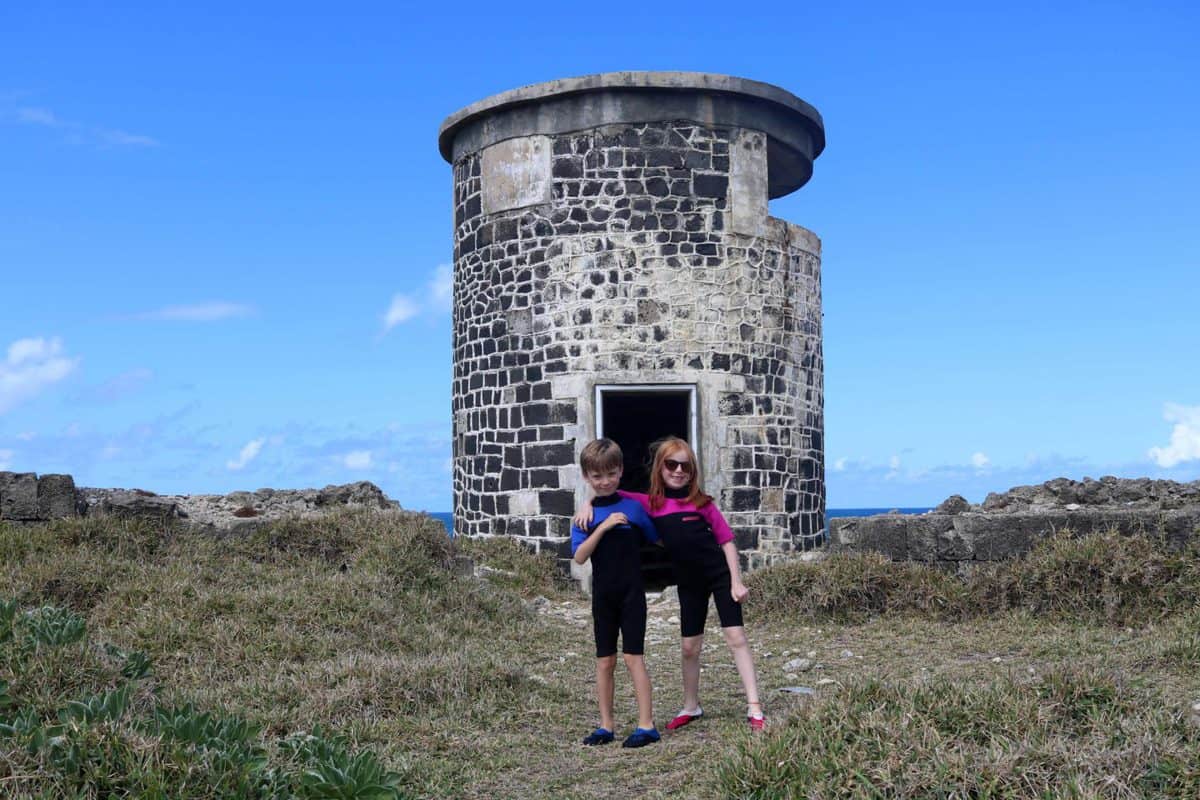 Our final stop was Ile aux Phare, a beautiful island with a lighthouse. The boat was moored and we could go for a walk, swim or stay on the boat if we wanted. Dave and LP went snorkelling whilst Little Man and I relaxed on the beach – he made pebble towers and we searched for shells. It was the perfect sort of downtime.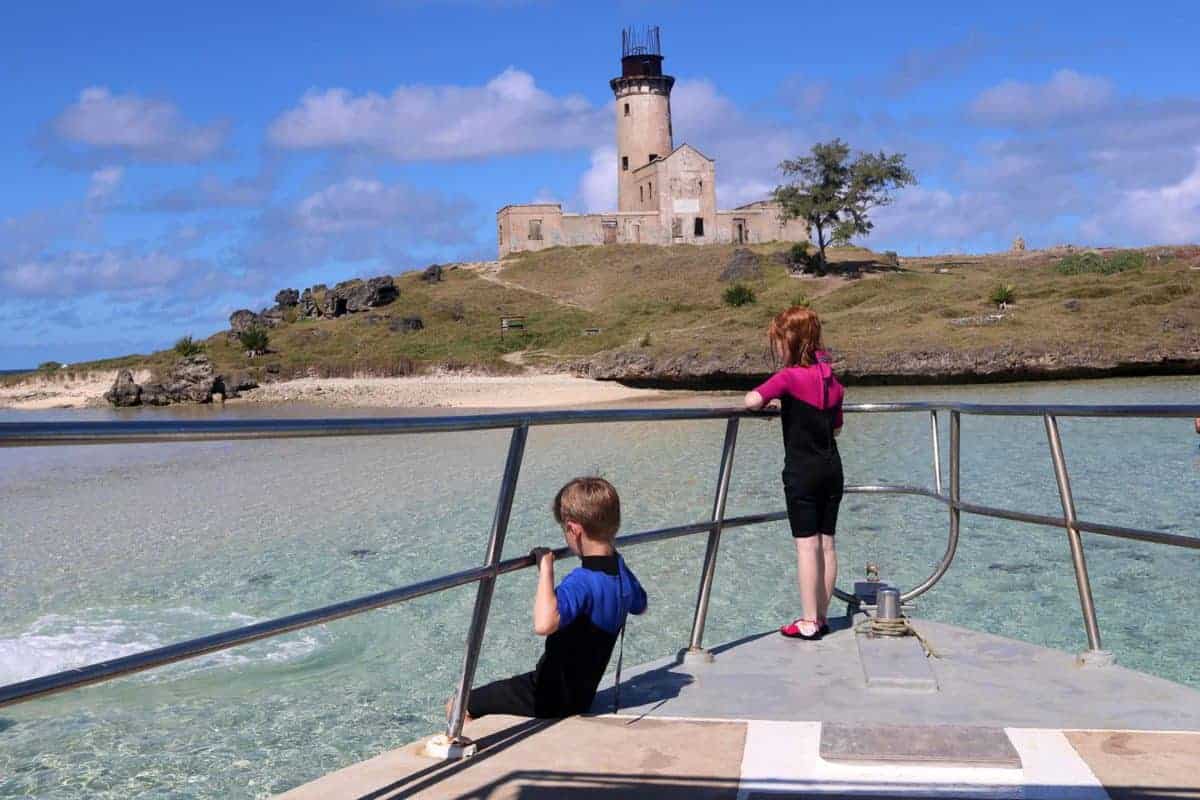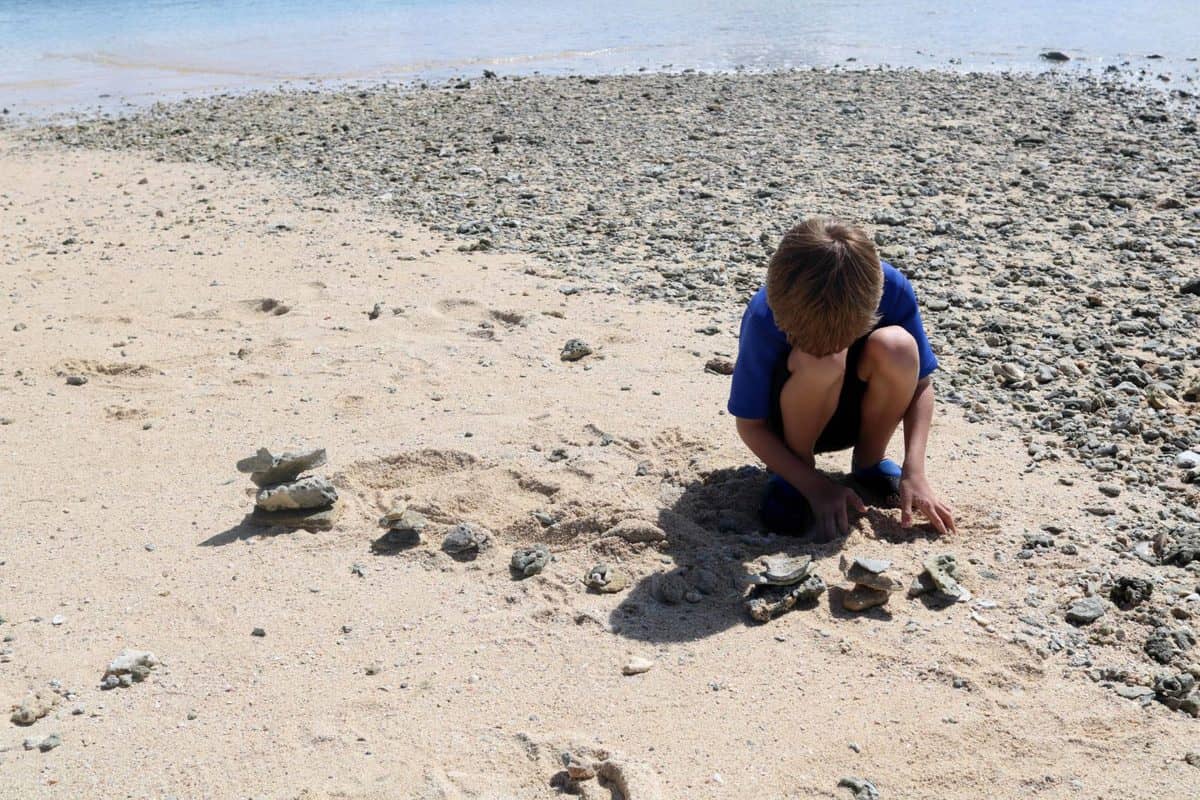 Whilst we were relaxing the boat crew cooked us a barbecue on board the boat. It ended up being a feast of fish, bread and coleslaw followed by grilled bananas and pineapple. There was the option to upgrade to lobster too which the other tourists seemed to really enjoy.
On the way back to Blue Bay we stopped off to snorkel some more and we all really enjoyed sitting on the side of the boat, our feet dangling over the edge, the sun on our faces. It was a pretty idyllic day out.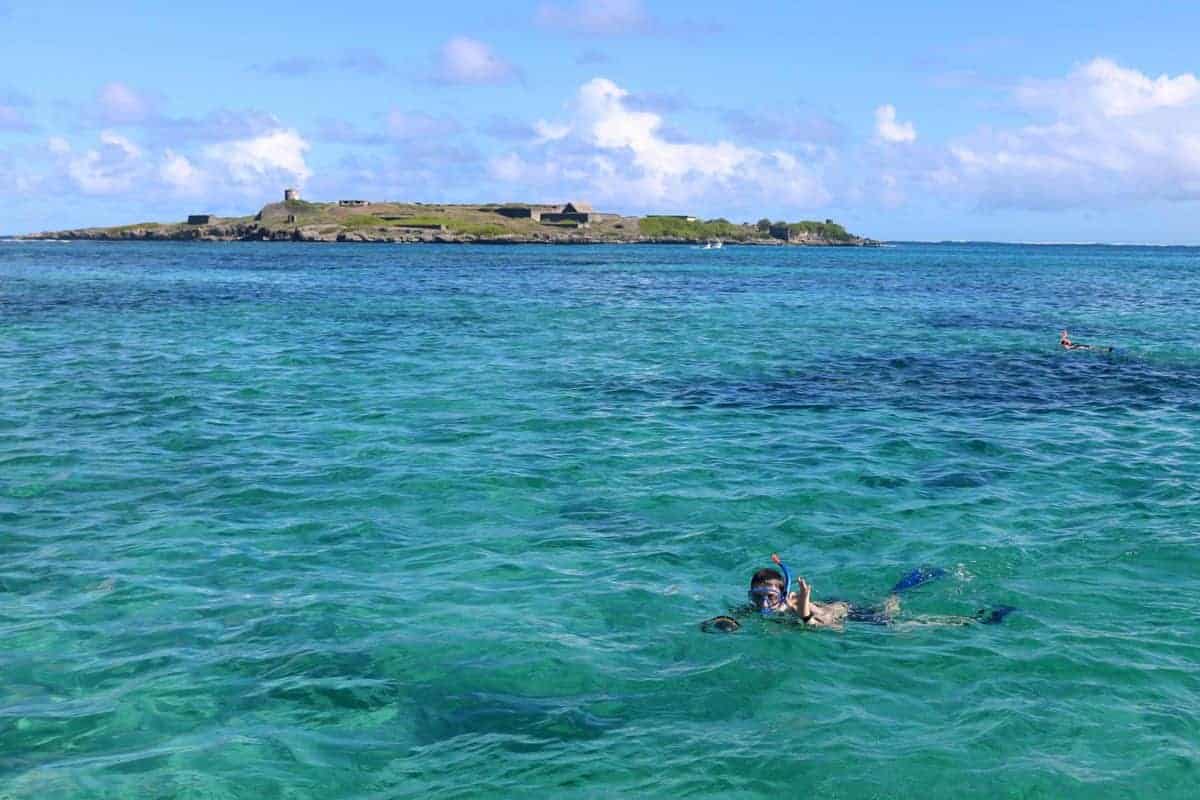 Throughout the trip drinks were included – a homemade rum punch, wine and plenty of soft drinks – juice, water or Coke too. It was an all inclusive trip, letting us sit back and relax whilst everything else was taken care of. It's a trip we would do again tomorrow if we could.
We booked direct with Totof Tours at a cost of 1500MUR for adults, 1000MUR for children and under 5s go free. At today's exchange rate that is under £120 for the four of us which felt like such a bargain for such a fantastic day out. You can find out more over on their website.