Disclosure: We were invited on this break for the purpose of this review however all opinions are my own.
On the way back from Scotland we were looking for a family friendly hotel hotel to stay at to break up our 600 mile journey home. After staying at the Marriott Forest of Arden Hotel back in October we knew the Worsley Park Marriott Hotel and Country Club would be just what we needed to relax before the rest of our journey home.
What should you expect at the Worsley Park Marriott Hotel and Country Club?
We arrived at the Worsley Park Marriott Hotel and Country Club and loved how unexpectedly rural it looked considering it isn't far from major roads and built up areas. Once parked up we could have been anywhere in the countryside and this gave Worsley Park a really nice appeal.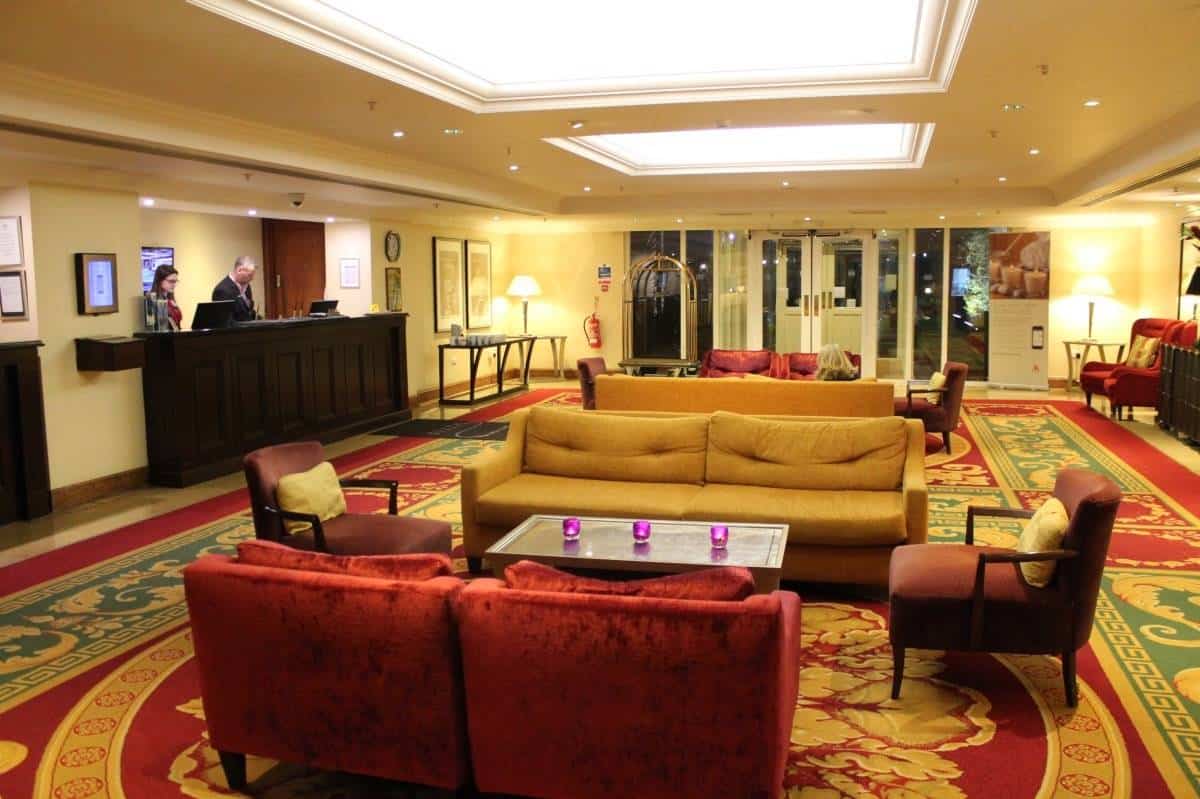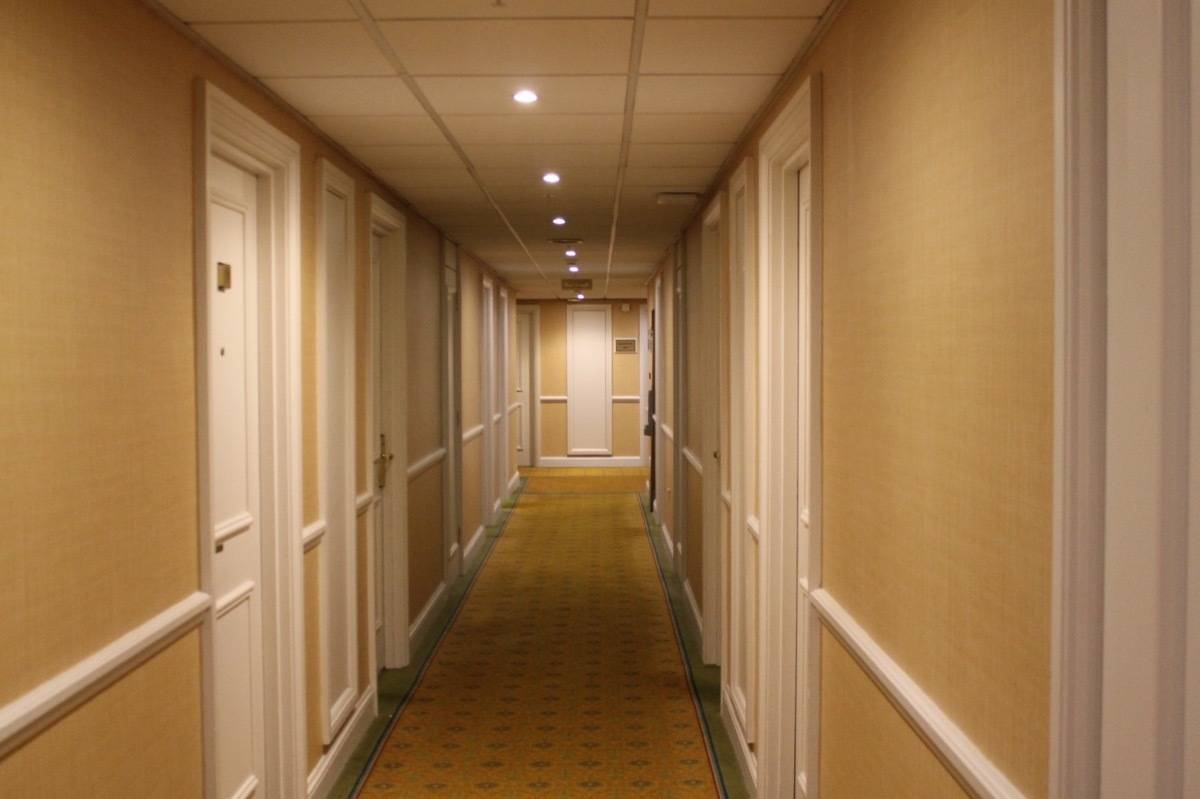 What are the rooms like at the Worsley Park Marriott Hotel and Country Club?
Check in was smooth and our room was on the ground floor making a stay with children so much easier. We had a Deluxe Double room with two double beds in it – one for us and one for the children to share. The room was a good size for the four of us but it was strange that there was no main ceiling light, meaning that the room was really dark until the lamps had warmed up a bit.
Our room had a functional bathroom with a shower over the bath and complimentary toiletries as well as as a good amount of towels for all of us.
The room had a really big TV with freeview channels which was enough to keep the children occupied and wi-fi was available at an extra fee. There was also a coffee and tea making station with a good supply of drinks and biscuits too.
What is the dining like for families at Worsley Park Marriott Hotel and Country Club?
We had dinner in the Dining Rooms restaurant and we were pleased to be given a table tucked away in a corner so that we could easily keep the children entertained without feeling like they were disturbing other diners.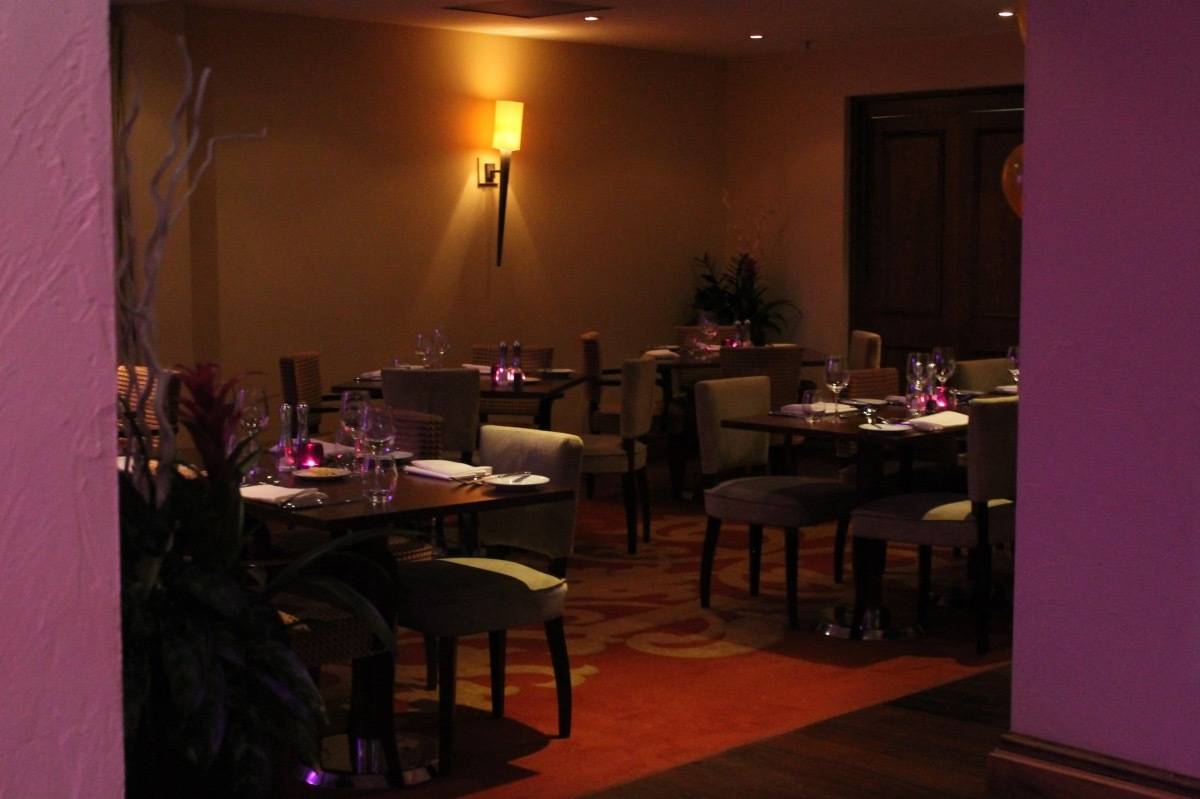 The Dining Rooms menu is a la carte and with just enough choice on it. It has a really good selection of starters, mains, sides and even a choice of options from the grill. Dave went for the three cheese souffle which he said was like a cheese yorkshire pudding in the best possible way and I had the duck rillettes which was a great alternative to pate and went really well with the cherries on the side.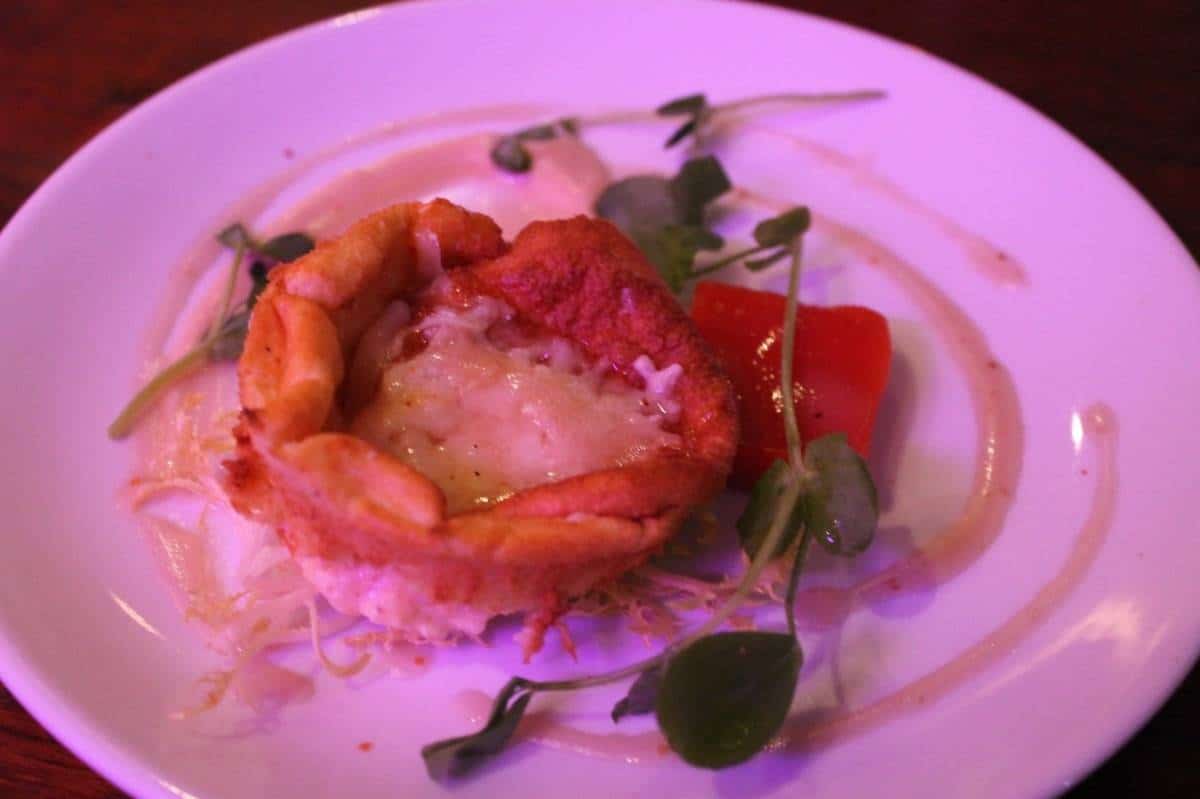 For mains Dave chose the lamb which came beautifully cooked served with garlic mash and a full flavour gravy. I had the pork which was so tender, each piece melting in my mouth. It came with potato, spring greens and gravy and was just the right portion size.
For desserts I chose the homemade donuts which were beautifully presented and covered in caster sugar. They were accompanied by three different dips – chocolate sauce, a raspberry compote and a cinnamon apple puree which was a lovely flavour combination. Dave chose the Apple Panna Cotta which came with a gin and tonic sorbet and apple crisps – this would definitely have been my next choice after the donuts, a really light and refreshing dessert.
The children had a young diners menu to choose from and although they had the option of starters I knew they were really too tired to manage more than a main and dessert so that just had Pasta Bolognese which arrived at the same time as our starters, giving them plenty of time to eat. The portion size was really generous and they both really enjoyed it. For dessert they had ice cream which was beautifully presented with strawberry sauce around the edge of the bowl and the children both ate it all – and would have licked their bowls clean if given the chance!
We really enjoyed our meal in the Dining Room restaurant and couldn't wait to go back there for breakfast the following day. Breakfast was a self serve buffet but with an incredible amount of options – cereals, fruit, yogurt, cheese and ham, breads, pastries and a really vast range of cooked options too – including eggs any way you wanted them.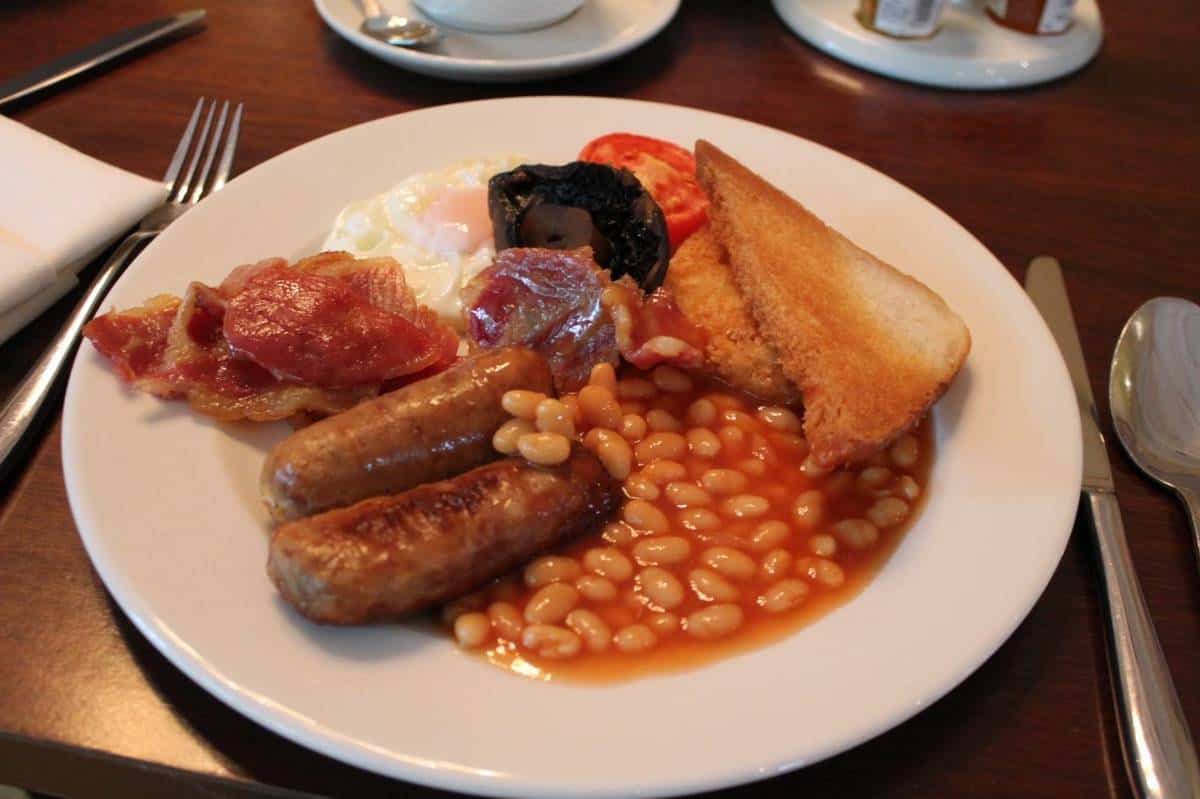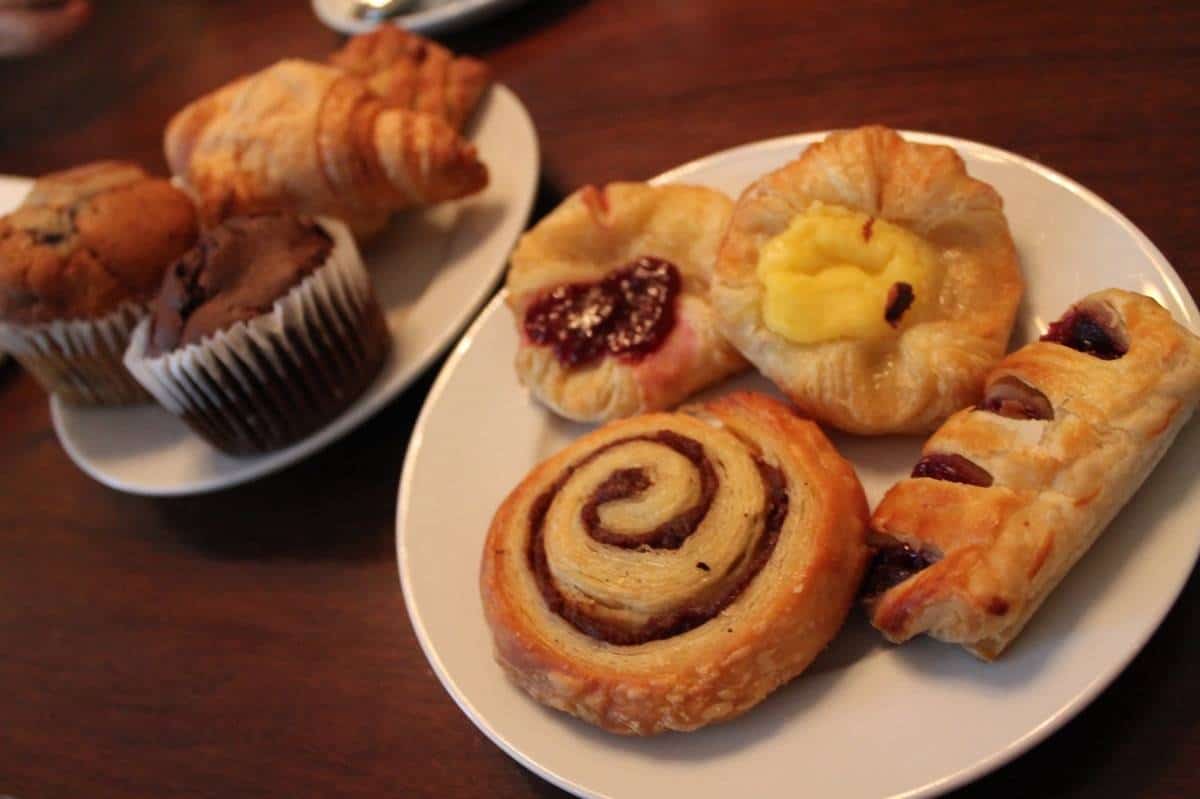 The children, Dave and I sampled pretty much the whole of the breakfast range between us and really enjoyed it – especially the pastries! I was impressed that they even had a gluten free section, something we haven't seen at a breakfast buffet before.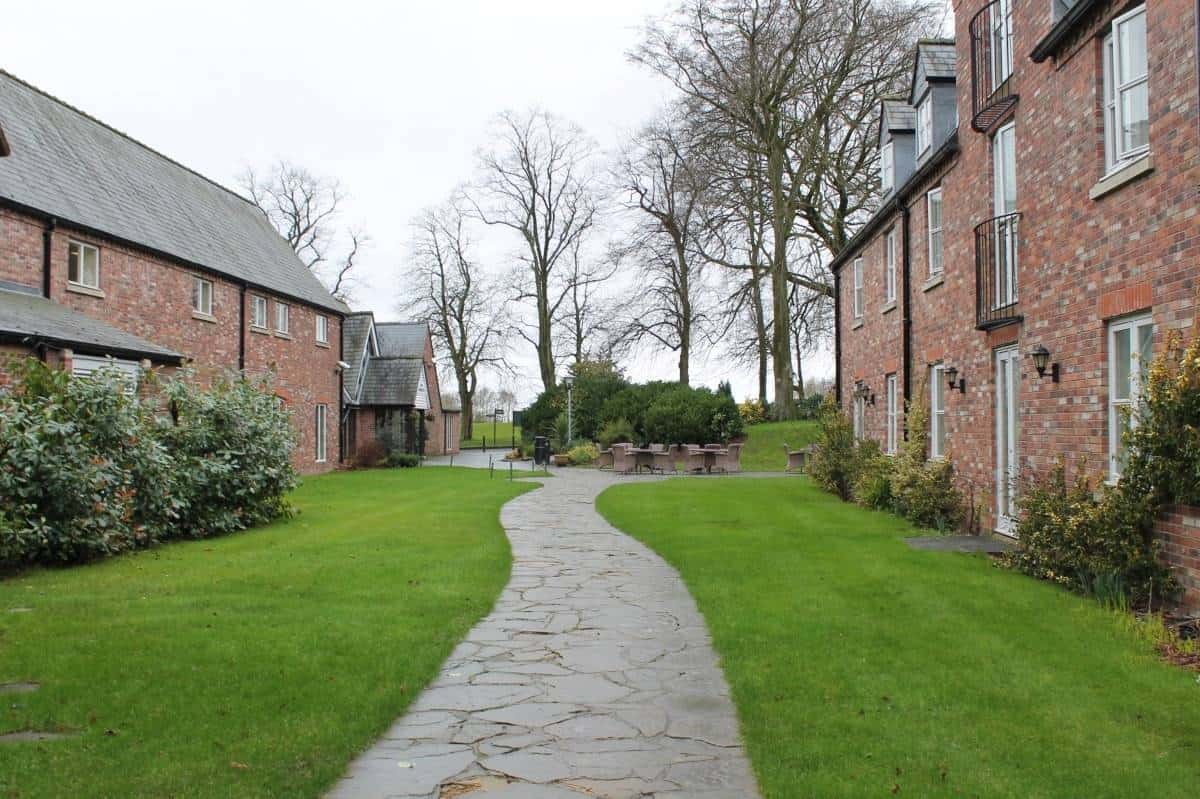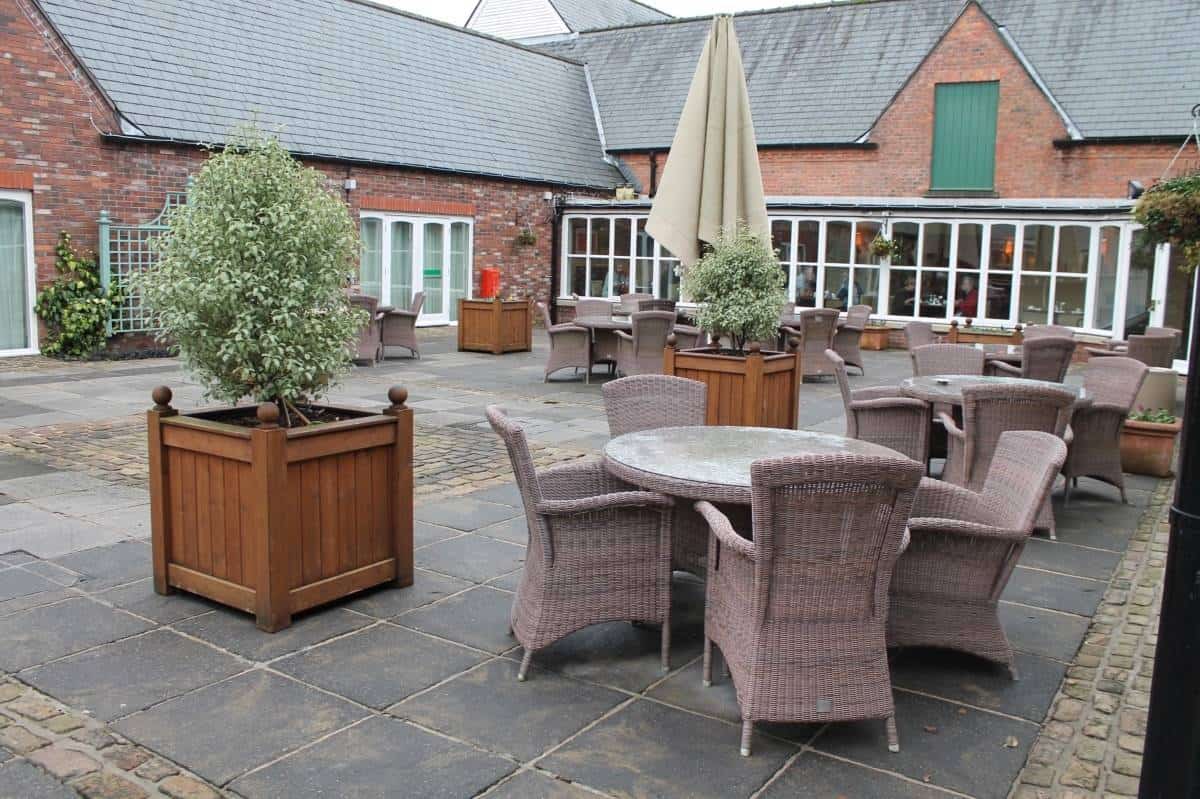 So what was the overall verdict on the Worsley Park Marriott Hotel and Country Club?
Our stay at Worsley Park Marriott was lovely. We all slept really well and weren't disturbed by any noise – the children slept through and Dave and I don't remember waking up through the night either. It would have been nice to spend longer at Worsley Park to make use of their leisure facilities – pool, gym and spa but we didn't have the time on this visit. They also have a 18 hole PGA Championship golf course too so a great place for a relaxing break away.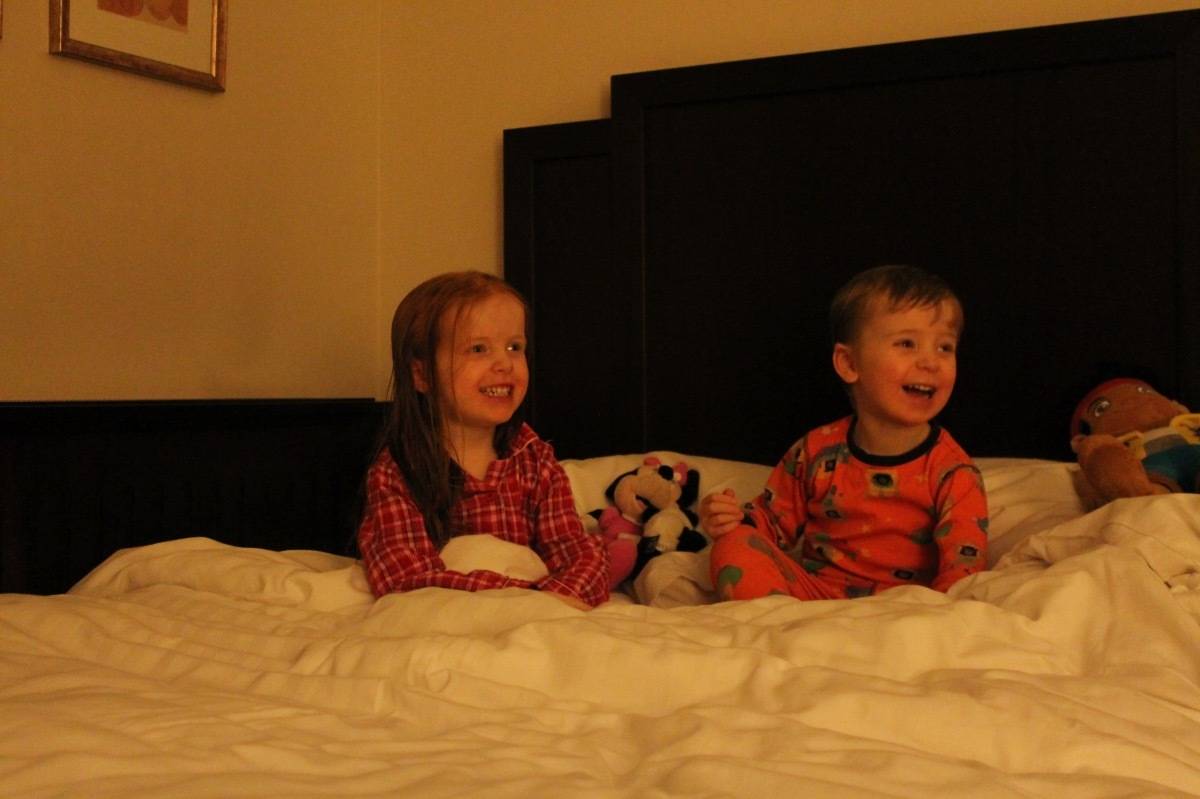 The Worsley Park Marriott is well situated for Manchester and the perfect place to stay as a couple or family. We wouldn't hesitate to go back.