Whilst we were in Scotland we wanted to visit a castle – as Scotland is full of them but we found it hard to find one that was open in February and that was in the right area for us to get to easily. In the end we decided on Stirling Castle and arranged to visit it with some lovely Scottish friends of ours.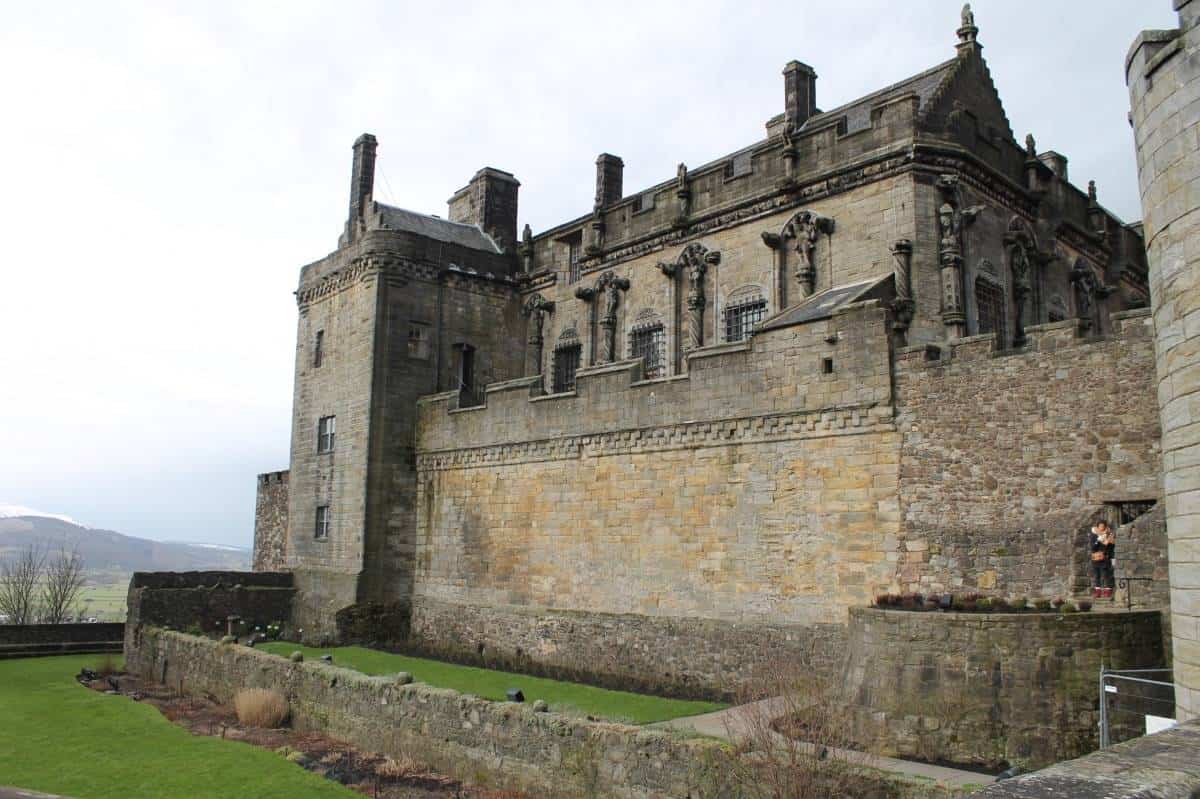 What were our first impressions of Stirling Castle?
Stirling Castle can be seen for miles around and is quite impressive as you drive up to it. It's situated on a hill top and gives incredible views of what feels like the whole of Scotland below.
The exterior of Stirling Castle has been beautifully restored and looked after to present it as it would have been. It's a lovely looking castle complete with cannons, cobbled walkways and tunnels.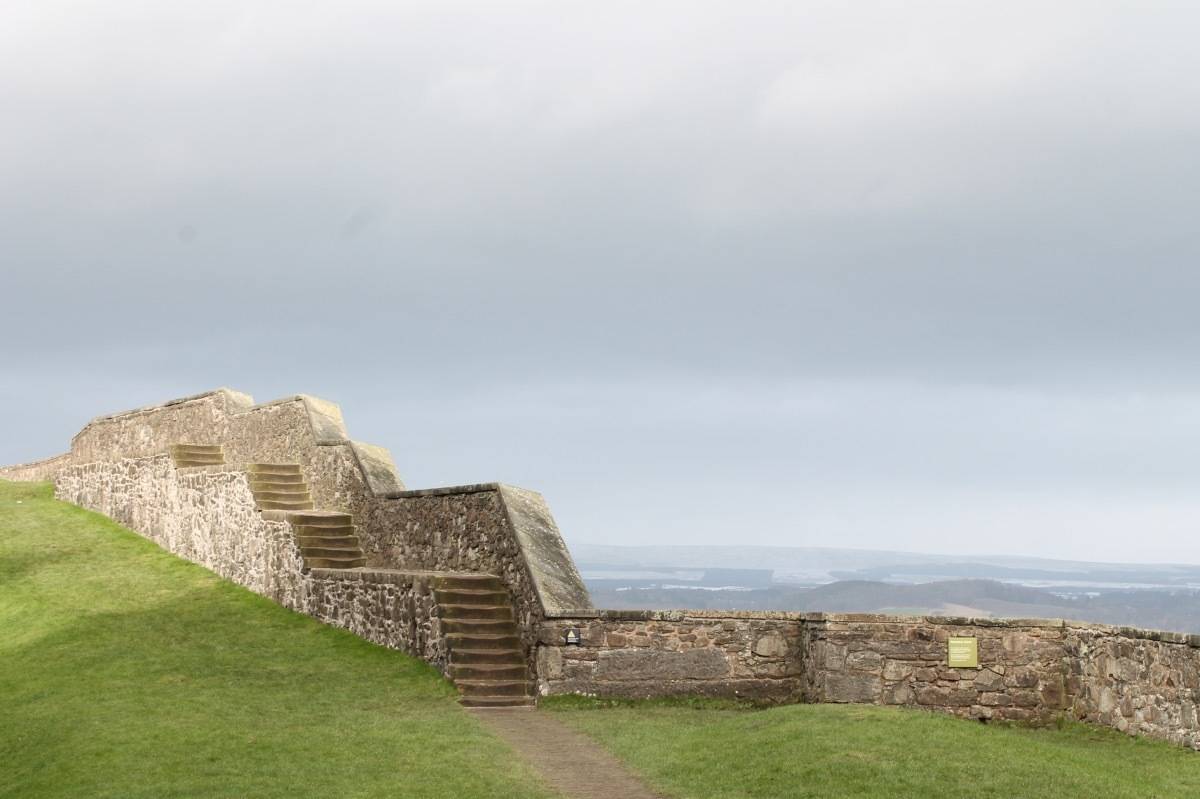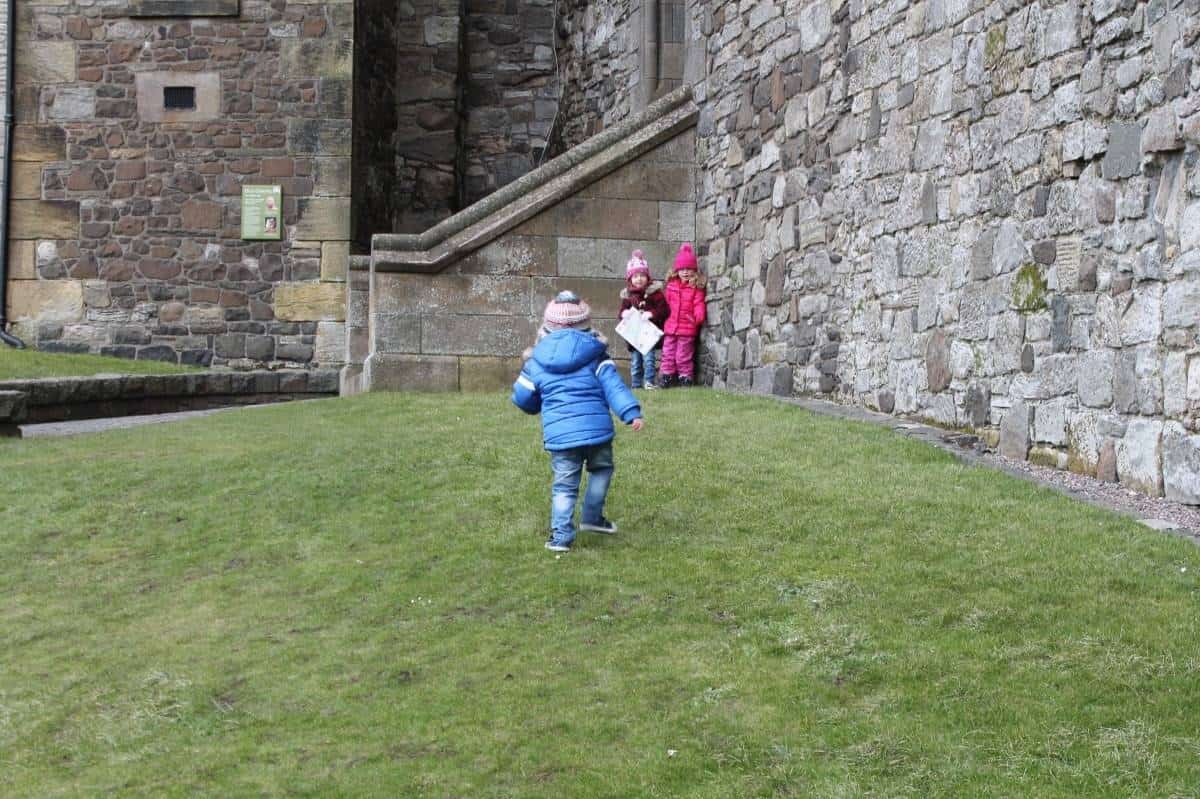 Underneath the castle there were rooms with activities for the children and they all loved learning more about the castle and the lives of the people that lived through those ages.
What is the inside of Stirling Castle like?
We were able to go into Stirling Castle and the rooms were vast and beautiful although they has been less sympathetically restored – instead painted to look how they would have been back in the times when the castle was built and inhabited. I always prefer a castle to look old and well used and preserved more than restored. This is the first castle that I have seen restored in such a way and really it took some of the appeal away for me.
But the outside of the castle was lovely to look at and the children really enjoyed exploring. It was incredibly windy but we had a really nice time – and we're glad we got to see at least one of Scotland's castles!