*This is a paid post
At the weekend we were invited to the Lexicon Shopping Centre in Bracknell town centre, Berkshire to experience their brand new festive experience, the LaplandUK Wishing Store.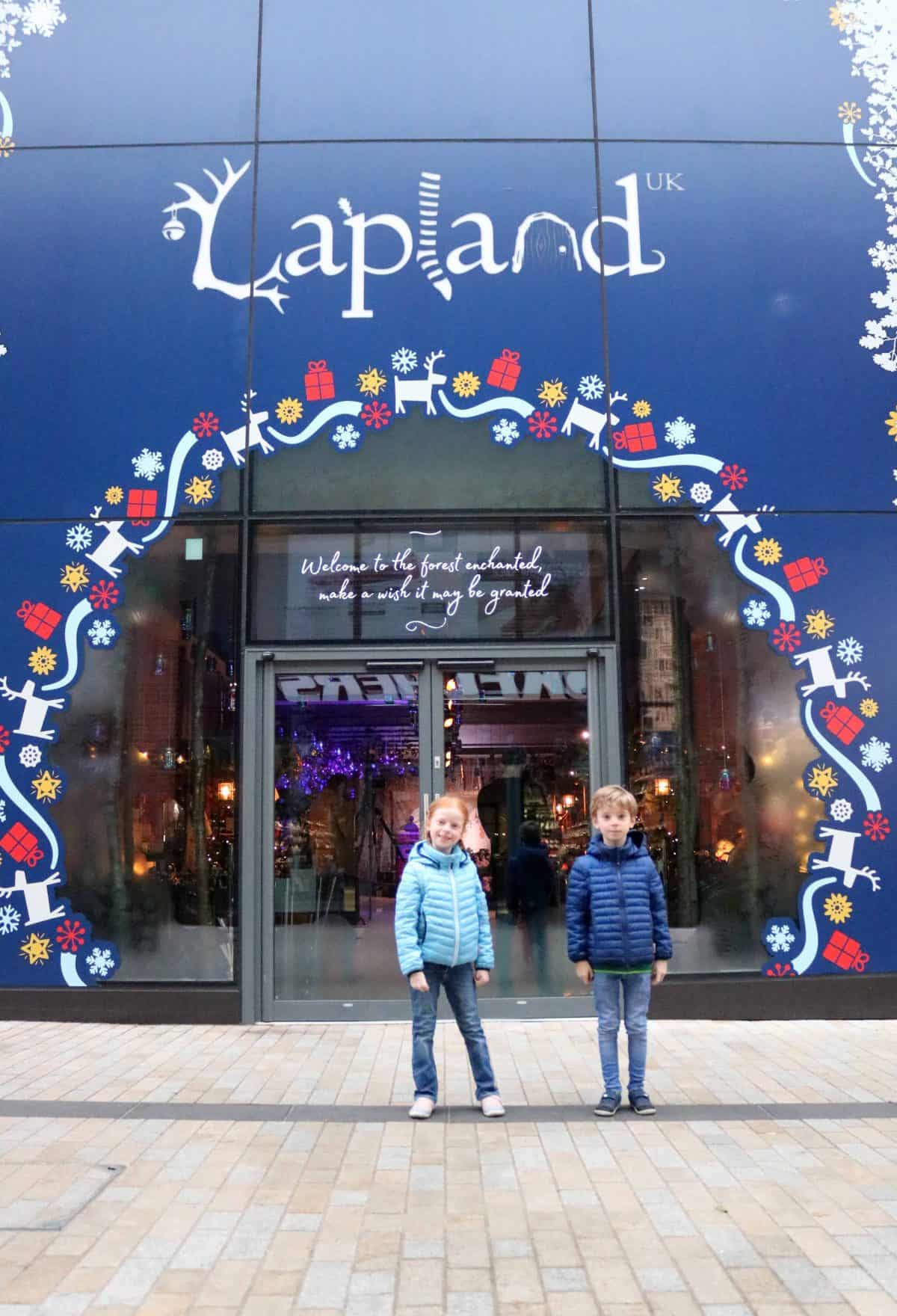 This Christmas a giant Elven wish tree has sprouted in The Lexicon which has paved the way for Lapland's elves to create a magical family experience for children of all ages.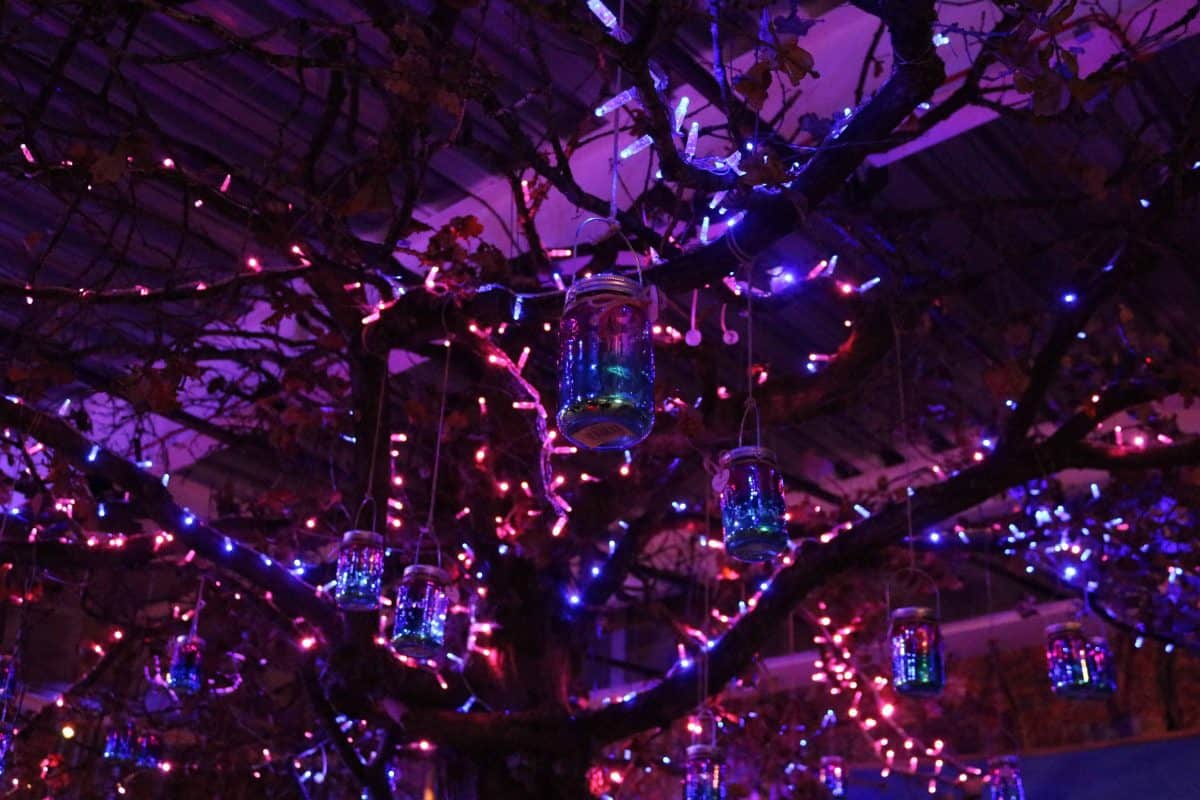 When we arrived the children were greeted by Wish, a beautiful elf who is responsible for looking after the wishes of the small folk. Having visited Lapland UK last year, LP and Little Man loved that Wish was just like the elves we had met there – calling the children small folk, doing their special elf wave and just being so smiley and friendly.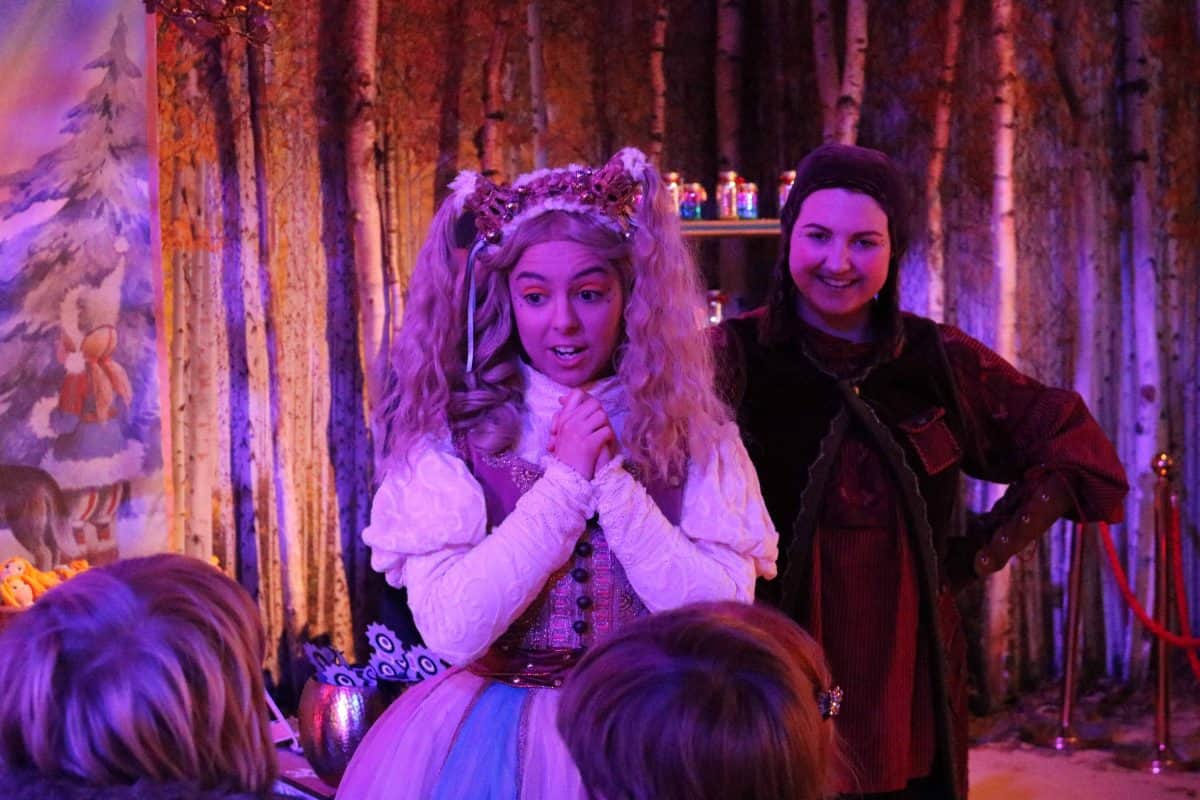 LP and Little Man settled down for a storytelling session and the setting was perfect. Wish told the children the story of how the toymaker and his wife became known as Father and Mother Christmas, reminding children why it's so important to believe in wishes at Christmas.
After the story the children took seats at beautiful little desks to write letters to Father Christmas. Wish and Scribble the elf chatted to the children about their Christmas wishes and helped them with their letters before they were sealed with a special Lapland stamp and posted into the even more special Elven post box. It was magical!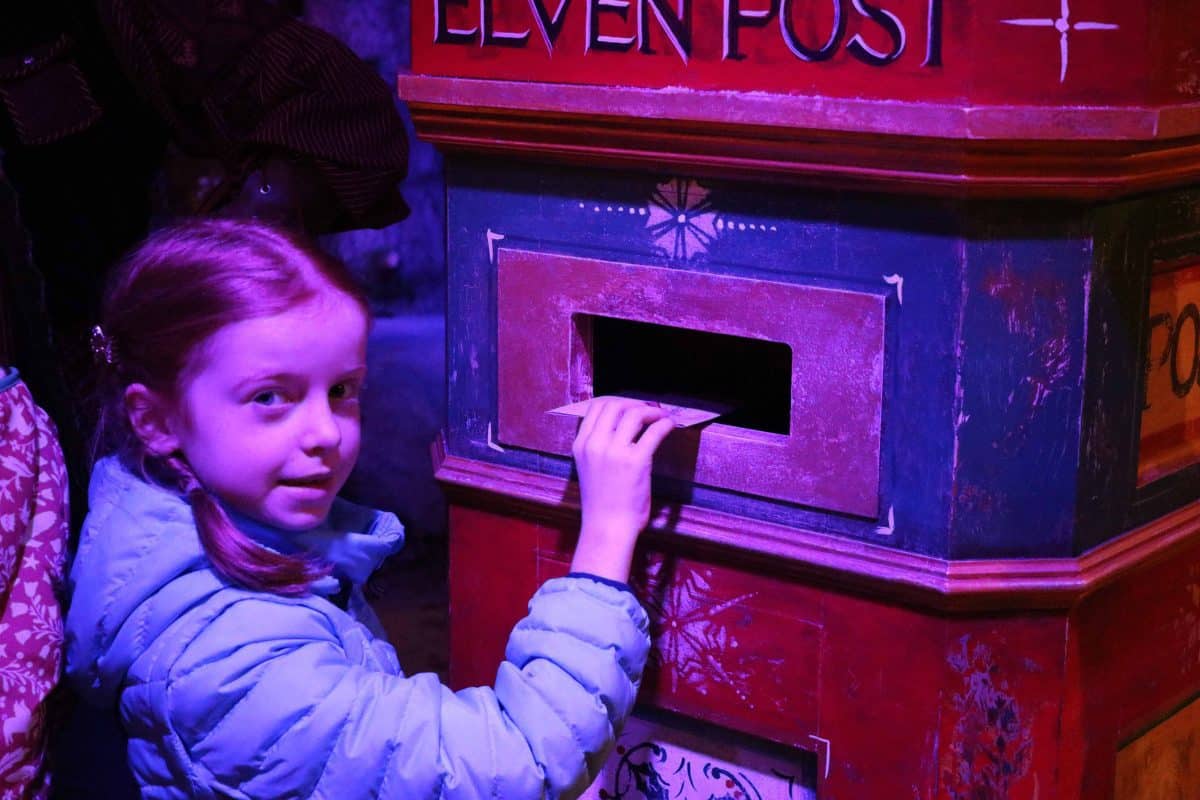 As well as the storytelling experience, the Wishing Store is open to customers to shop and write letters to Father Christmas whenever they like during opening hours. It would make a lovely break in any festive shopping trip and just being in the store felt like we had been transported to a whole new world. The lights were low, there was so much to look at and it even smelt like Christmas! It felt like we were deep in a forest and the children were blown away by it all.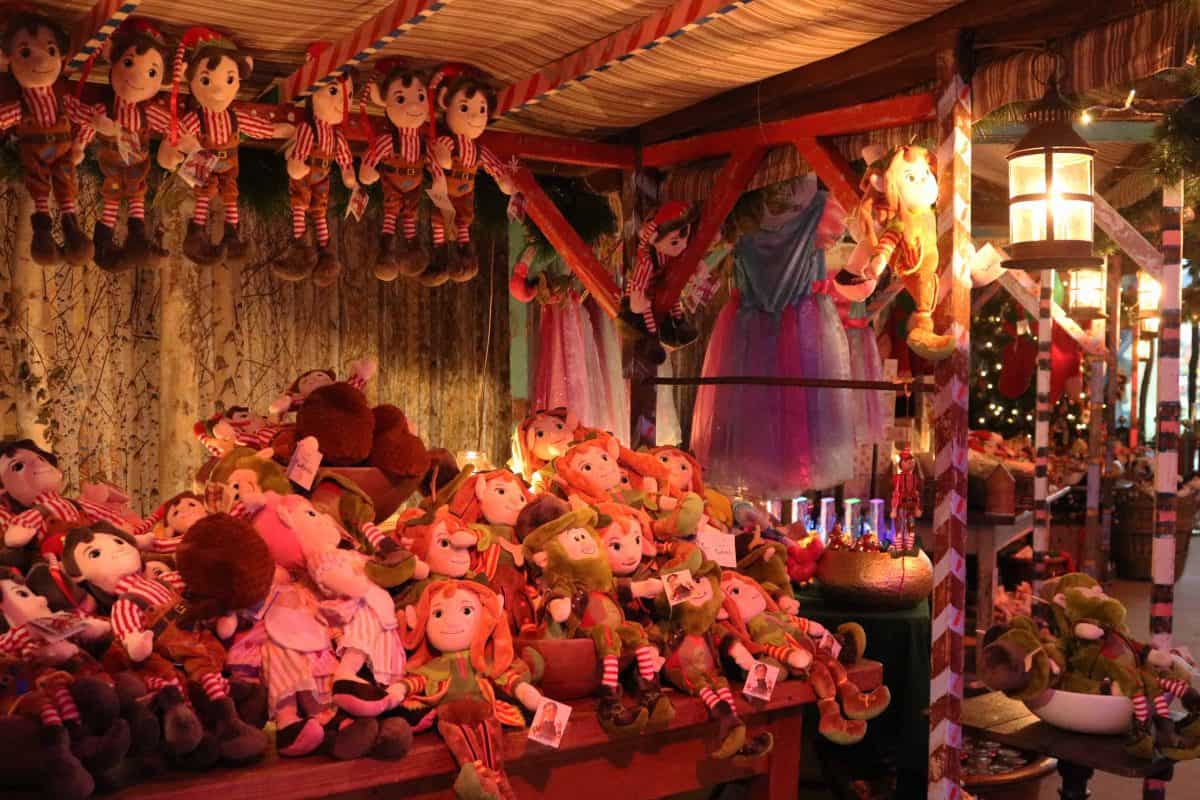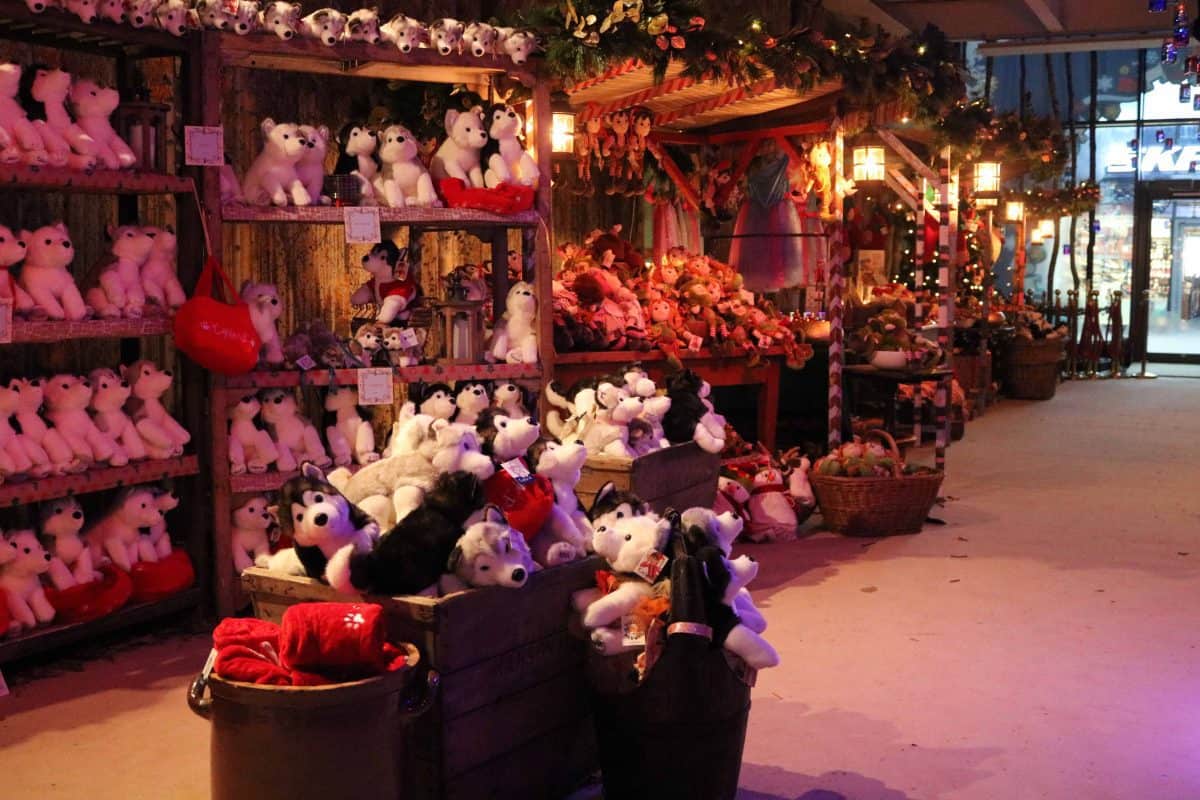 Much of the store was filled with festive gifts and treats with husky cuddly toys that the children recognised from Lapland UK last year – and we bought collars for them during this visit too – a bargain at just £3 each! There were also Christmas decorations, light up wish jars, festive novelties and so many Conker the Elf gifts too. It was a lovely shop to experience – but so much more than just a shop too.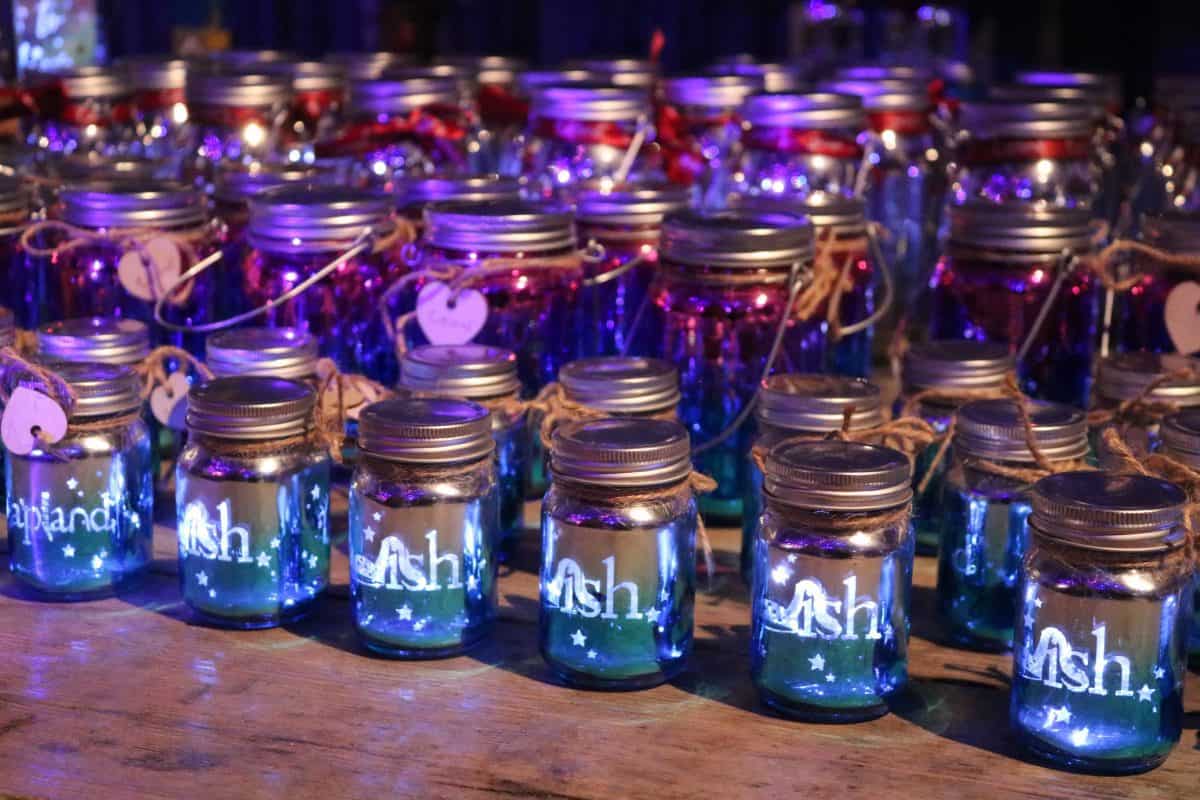 The whole Wishing Store storytelling and memory-making experience was a great way to kick off the festive season and such a refreshing change from a traditional Santa's grotto in a shopping centre. It lasted about half an hour and, along with shopping, we spent about an hour in the store and it was a highlight of our day.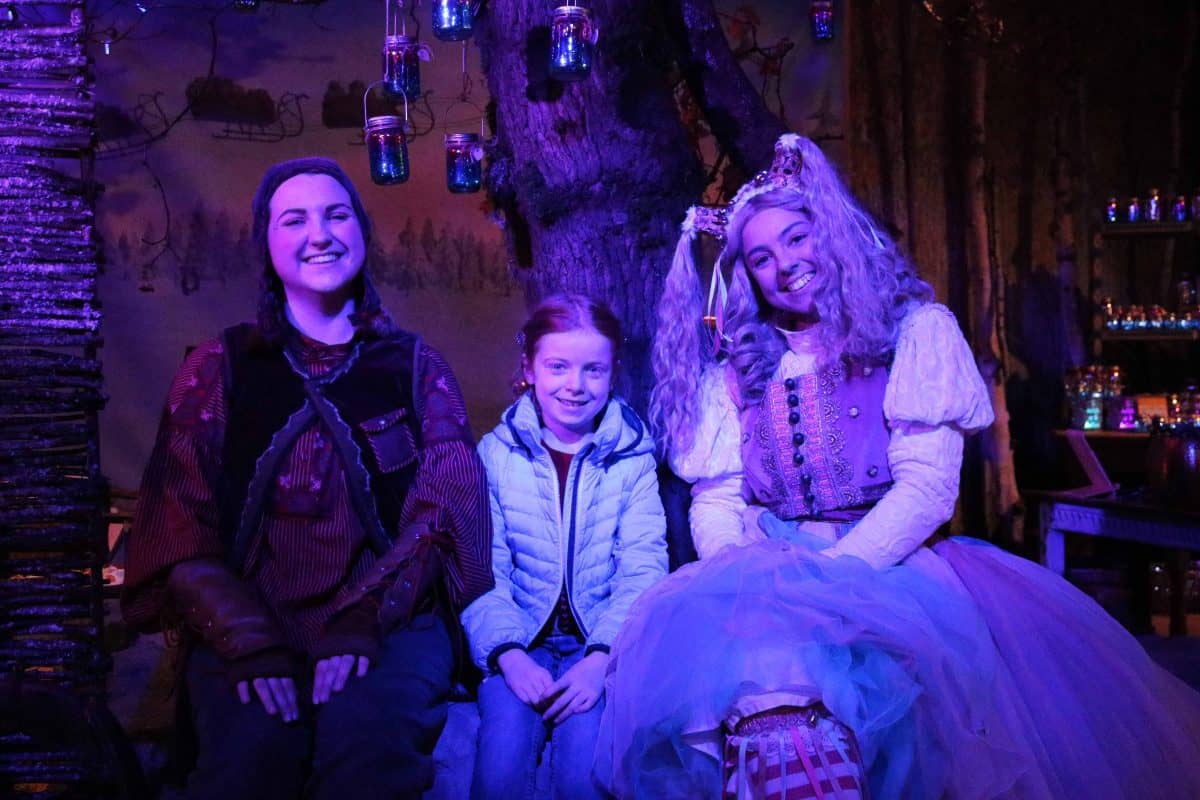 After our visit to the Wishing Store we spent a few hours at the Lexicon. It was our first visit and it was wonderful to see the centre decorated for Christmas with festive lights, a Christmas tree and even a traditional Christmas market too. The Christmas lights were turned on just after our trip so the Lexicon will be lit up with so many lights if you visit over the festive period. There are so many Christmas events going on at the Lexicon this year with carol singers, late night shopping and a Black Friday weekend next week too.
The Lexicon launched an Elven Treasure Hunt at the start of the week which would be great for any families to participate in over the festive season. Children are tasked with finding Eeko, Pixie, Mixie, Sage, Conker and Wish, five of the elves from Lapland UK who have hidden around the town centre. Treasure Hunt forms are being given out at the Wishing Store and there are seven fantastic prizes to be won including a trip for a family of 5 to Lapland UK on Christmas Eve!
The Lexicon has so many places to eat or to grab a hot drink and a slice of cake as well as a fantastic range of shops. We did some Christmas shopping whilst we were there – popping into H&M, Matalan, TK Maxx, Paperchase and Flying Tiger as well as Fenwick, such a beautiful department store.
The Lexicon have also created three different baubles which each features a species of rare bird that lives locally, in the Wildmoor Heath Nature Reserve. The baubles are being released with one design each year and they're available now from the Information Hub at a cost of £2 each in aid of The Lexicon Charity Fund.
We had such a nice day at the Lexicon and the children are already asking to go back and see Wish again before Christmas! It was such a lovely, memorable experience and one I know the children will be talking about long after Christmas.
Story time in the Lapland UK Wishing Store at the Lexicon Bracknell costs just £5 per child and booking is essential. After the story each child is given a goodie bag which includes a Puzzoodles activity book and LaplandUK character stickers. You can find out more and book over on the Lexicon website.