On our trip to Cornwall we stopped off at Cardinham Woods for a day out with friends. Forestry Commission sites are fantastic places to stretch your legs, get some fresh air and do something fun. The Zog Trail was the perfect addition to our day out.
What is Cardinham Woods?
Cardinham Woods is a really big forest site with varying length walks, a visitor centre, play area and the Woods Cafe as well ad the Zog Trail. There's plenty of parking which costs up to £6 for all day parking.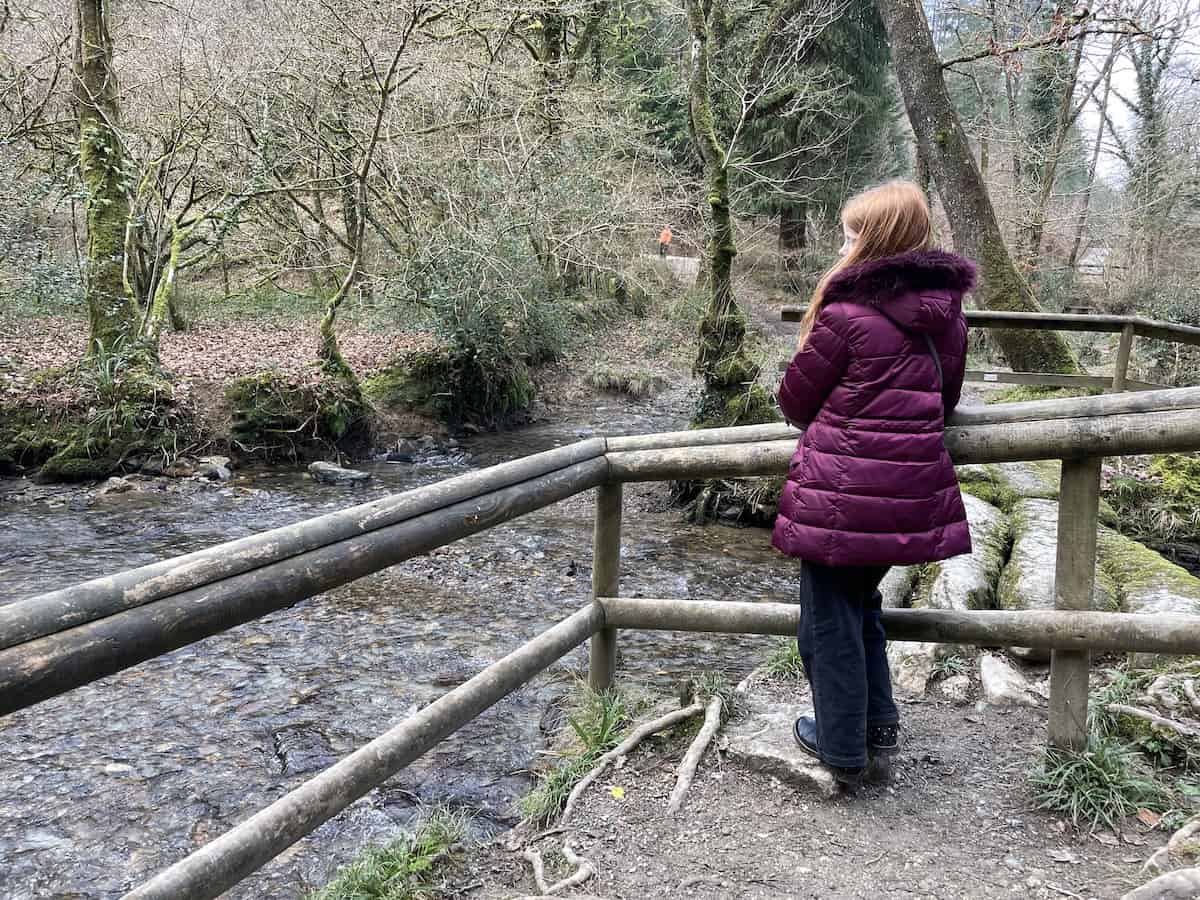 The Zog Trail
The main focus of our trip was doing the Zog Trail, a new trail launched by Forestry England, celebrating another of the Julia Donaldson books that all families will know and love.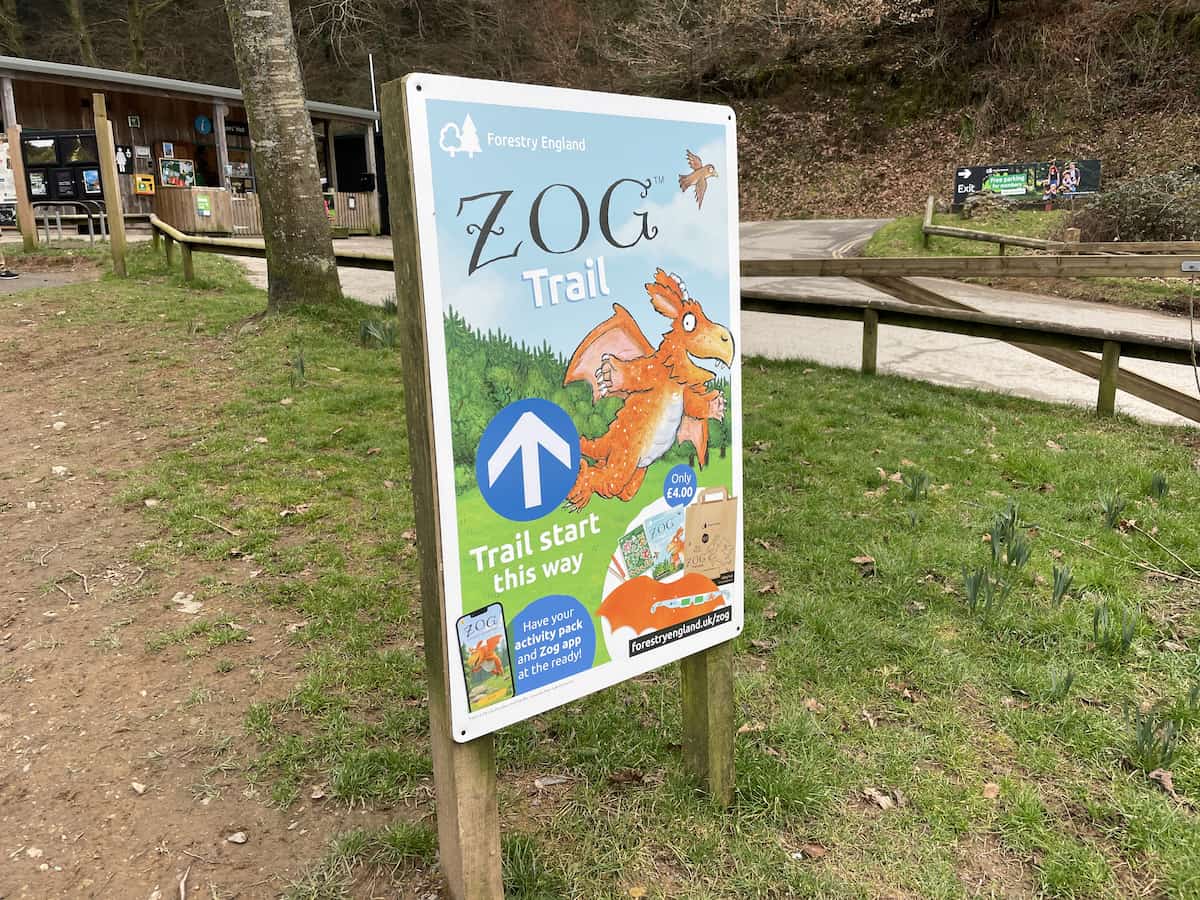 The Zog Activity Trail is a free activity but there is an activity pack that you can purchase for £4 to accompany the trail. The trail uses the Zog: A Forest Adventure app that you should download before you visit – signal in the forest is pretty much non existent!
The trail takes you on a 2.5km route through the forest which is pretty flat and accessible. It's a loop, starting and finishing at the main visitor centre making it perfect for families and little legs.
Along the Zog route are characters and activities featuring the Zog characters – and the Gruffalo characters even make an appearance later in the trail.
Each stopping point has an app based activity – where you can see Zog in your forest surroundings, add different designs to your face when you look into the camera and bring your surroundings to life. It's really clever and the children loved it.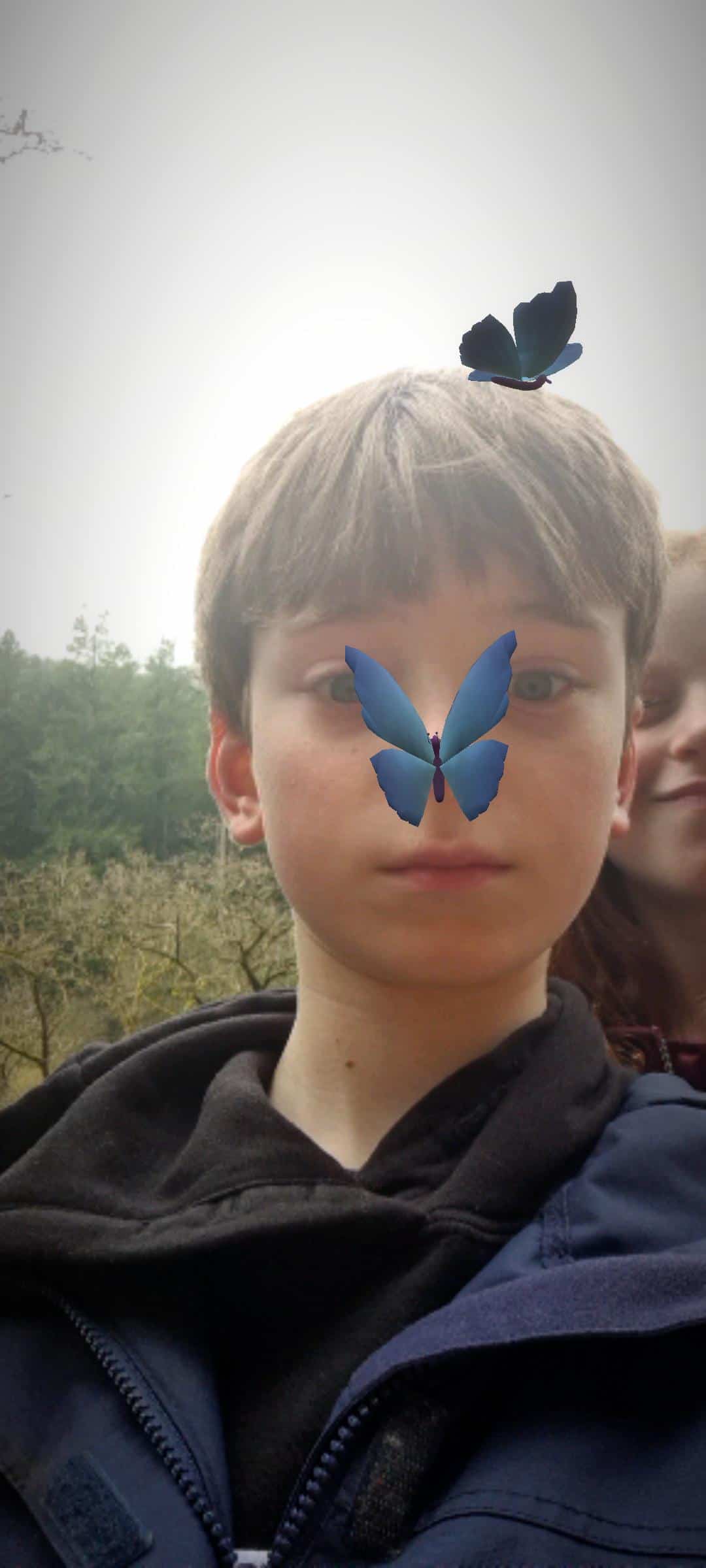 We loved the Zog Trail. The children varied in age from two to eleven and they all really enjoyed exploring the trail together and looking for the next signs as they appeared on the trail.
Woods Cafe
At the end of the trail we went to Woods Cafe for tea, cake and lunch boxes. It's such a warm, friendly place to visit and the cakes were absolutely delicious. The perfect pit stop!
The Cardinham Woods play area
Outside the cafe is a fantastic play area that the children could easily have stayed in all day. With climbing structures, slides and a trim trail, it's a great way to finish a day at Cardinham Woods.
Cardinham Woods is a fantastic family day out whether you're local or on holiday like we were. Plus, it's also home to the Badger Forest School which looks like great fun for local kids.
Find out more information about Cardinham Woods over on their website and for reference, the address is: Bodmin, Cornwall PL30 4AL