Whilst we were in Scotland we spent a day at Dundee Science Centre with Sarah from Toby Goes Bananas and her two children. LP and Little Man love anything interactive so I was sure that the Science Centre would be a hit – and it was the perfect place to go on a rainy day.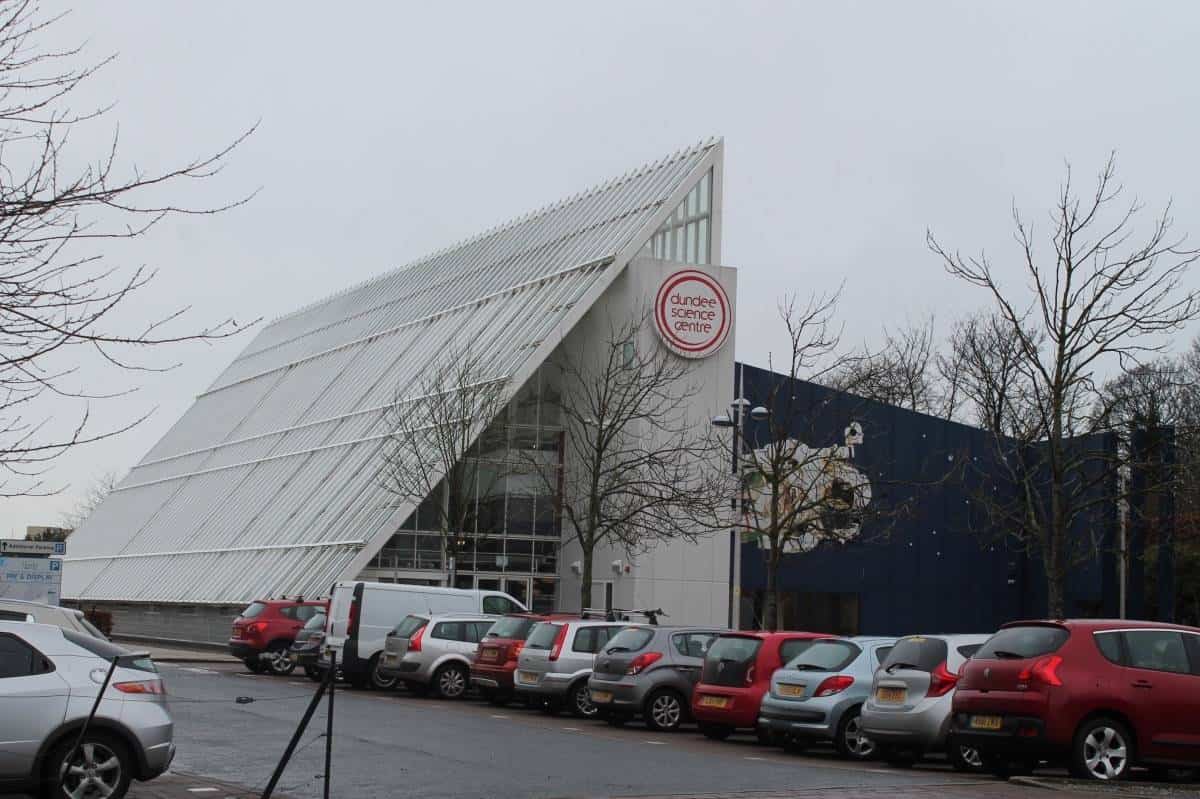 The Science Centre is in the heart of Dundee with ample pay and display parking. It's set over two floors and has so many different sections to learn all about science in a really fun way.
The first exhibit was a giant head that the children could climb in and then slide out the mouth. It was a great introduction to the Science Centre and although the children didn't learn a huge amount from it they had a lot of fun!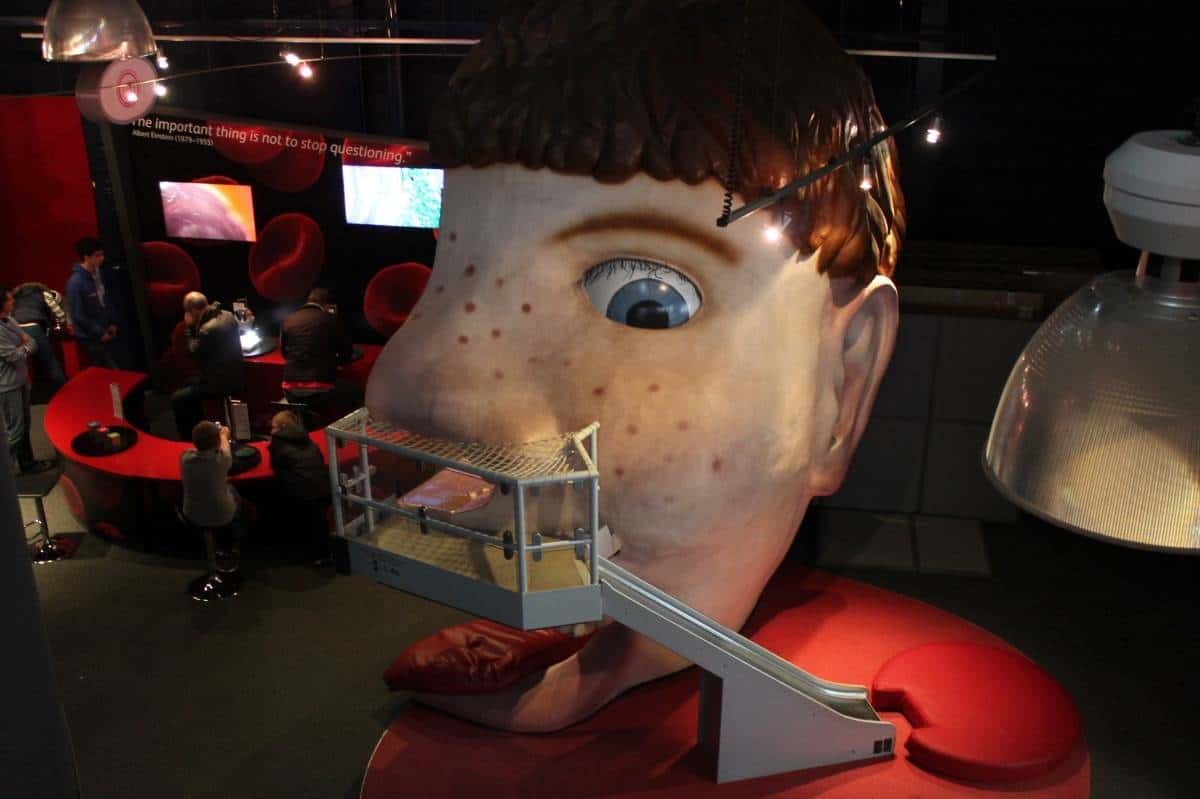 After that the children learnt all about the body, space, robots and technology, lights and sounds. The light and sound section was by far the children's favourite part with lots of things to play with, touch and look at.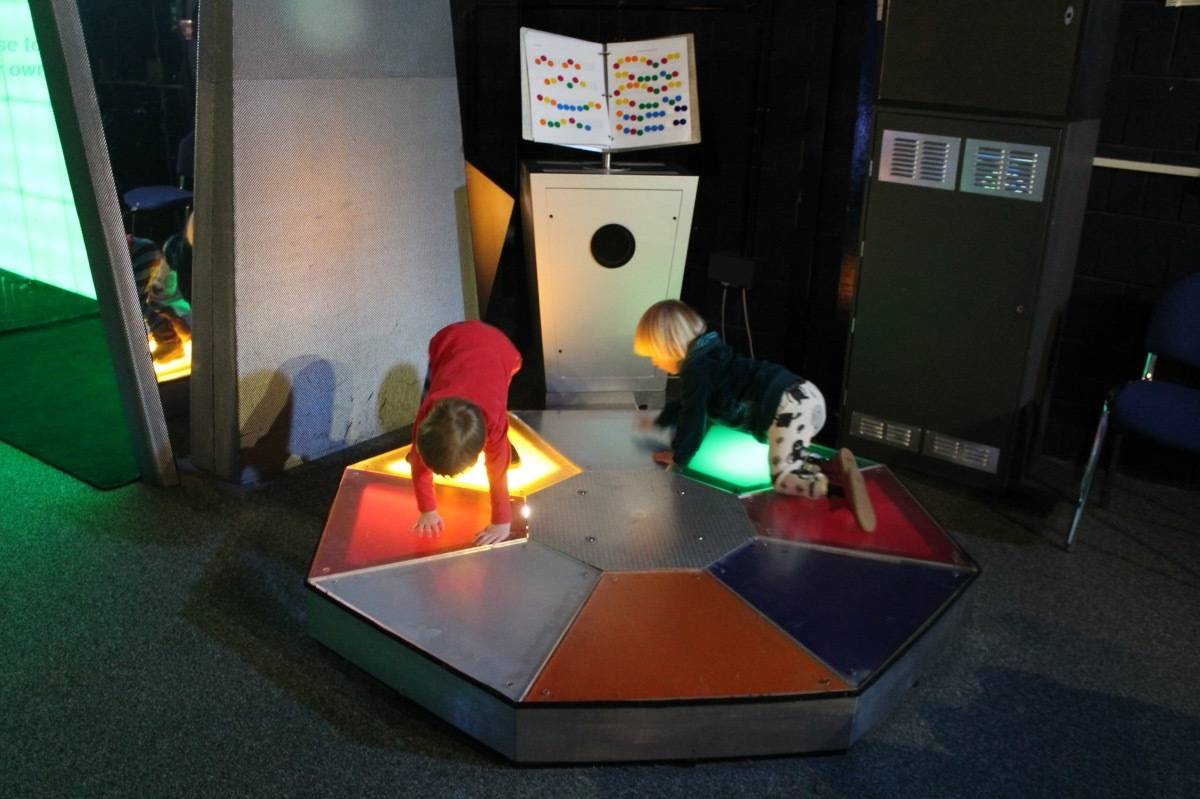 Everywhere we went there was so much for the children to get hands on with, so much to do and play with whilst learning all the time. The Dundee Science Centre was a great place to learn in a really fun way.
Throughout the day there were talks about things like space and science experiments that you can do at home. The children loved these although they are really better suited to slightly older children.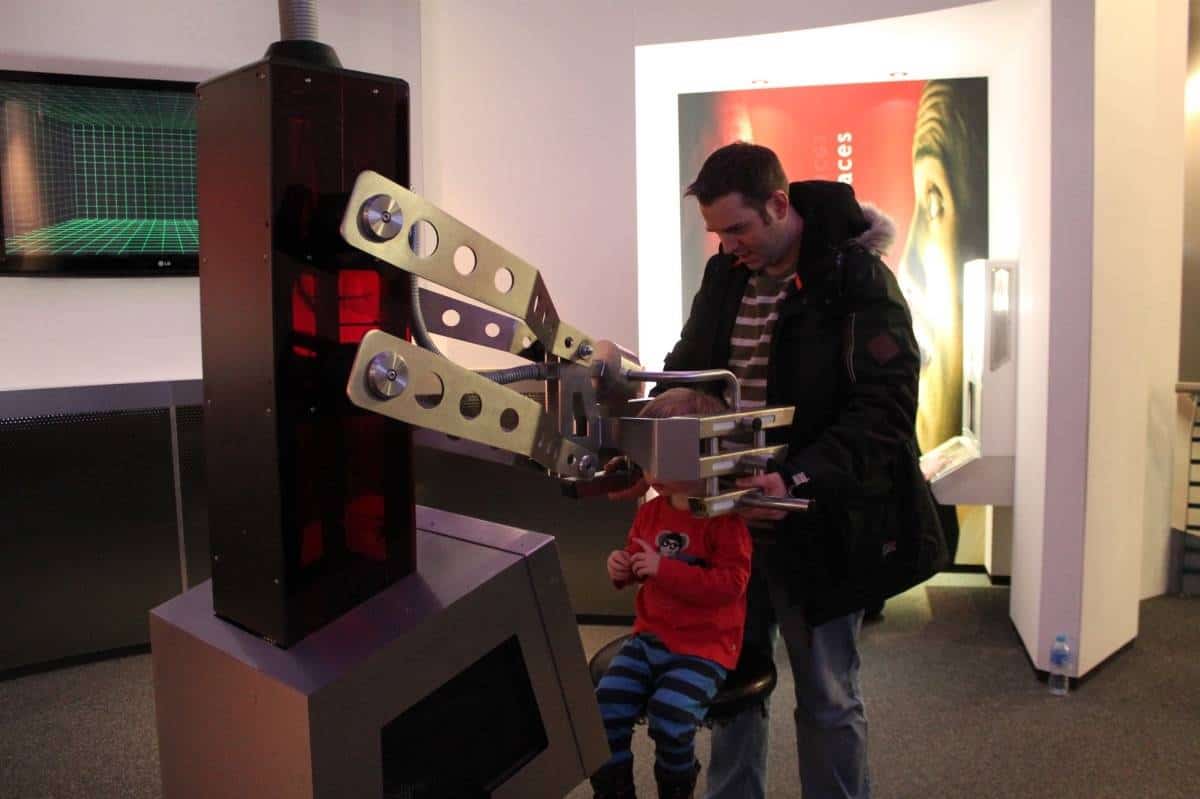 We made use of the onsite cafe for lunch and were impressed with the prices – just £3 for a children's lunch consisting of a good size roll, a drink, crisps and fruit. Dave and I had a panini and baguette which were also well priced and really nice.
Next to the cafe there was a nice soft play area which the children really enjoyed however it was clearly for young children – with a sign stating it was for under fives. Sadly many parents let their much older children play on it and as it was quite a small area this really did spoil it for the younger ones. This could be a really good feature if used properly.
We had a really nice time at Dundee Science Centre. The children had fun whilst learning and it was a really nice day out.