Disclosure: We were invited on this day out for the purpose of this post however all opinions are my own.
Last weekend we kicked off the school holidays in style with a trip to Drusillas Park in Sussex. It's somewhere we go once a year or so and it's always a really lovely family day out with so many different aspects to keep the children entertained. The weather was fantastic – so hot and sunny with very few clouds in the sky so we knew we were in for a really lovely start to the summer.
On this visit to Drusillas Park we decided to do things differently – and headed straight for the rides at the furthest side of the park. This ended up being a great decision as the children got on to all the rides straight away and really enjoyed themselves.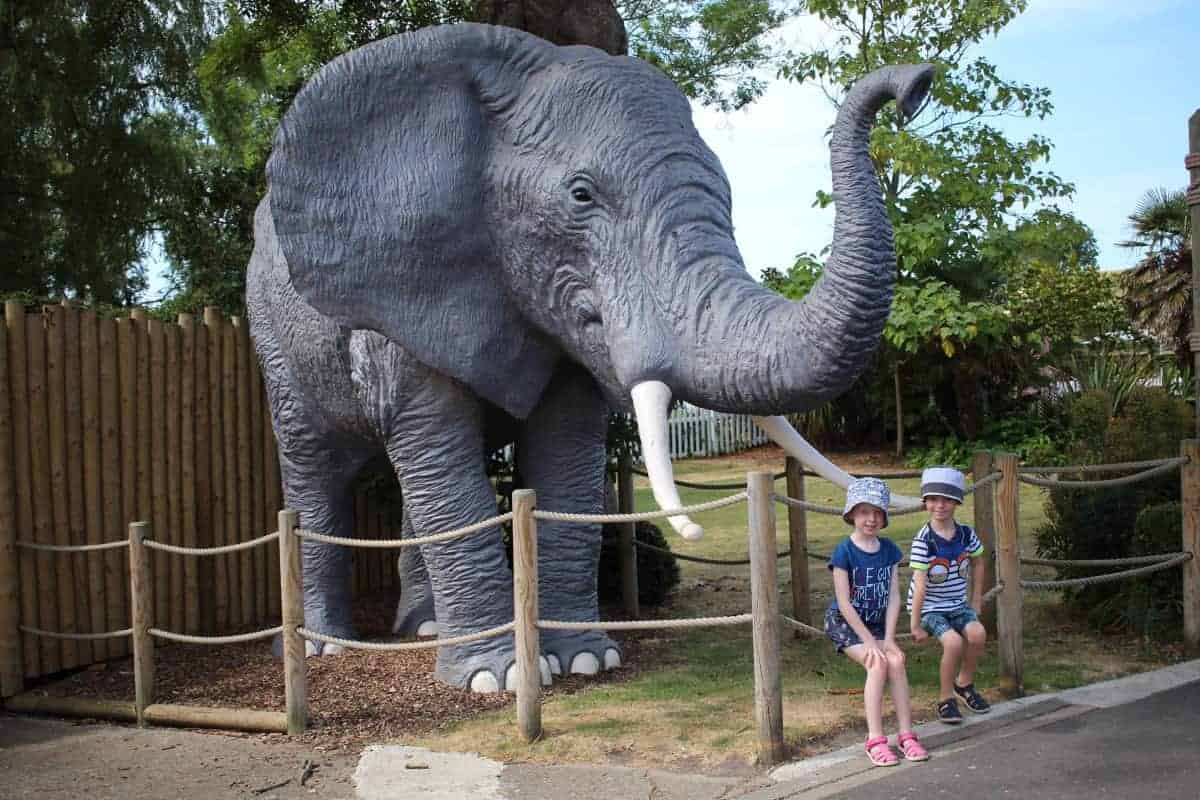 This year Drusillas Park have a new Go Safari area of rides which has replaced the previous paddling pool – and there is no sign of the old Thomas the Tank branding anymore either. Instead the train ride that we have come to know and love is now a really lovely safari train – complete with animal themed jokes and safari music.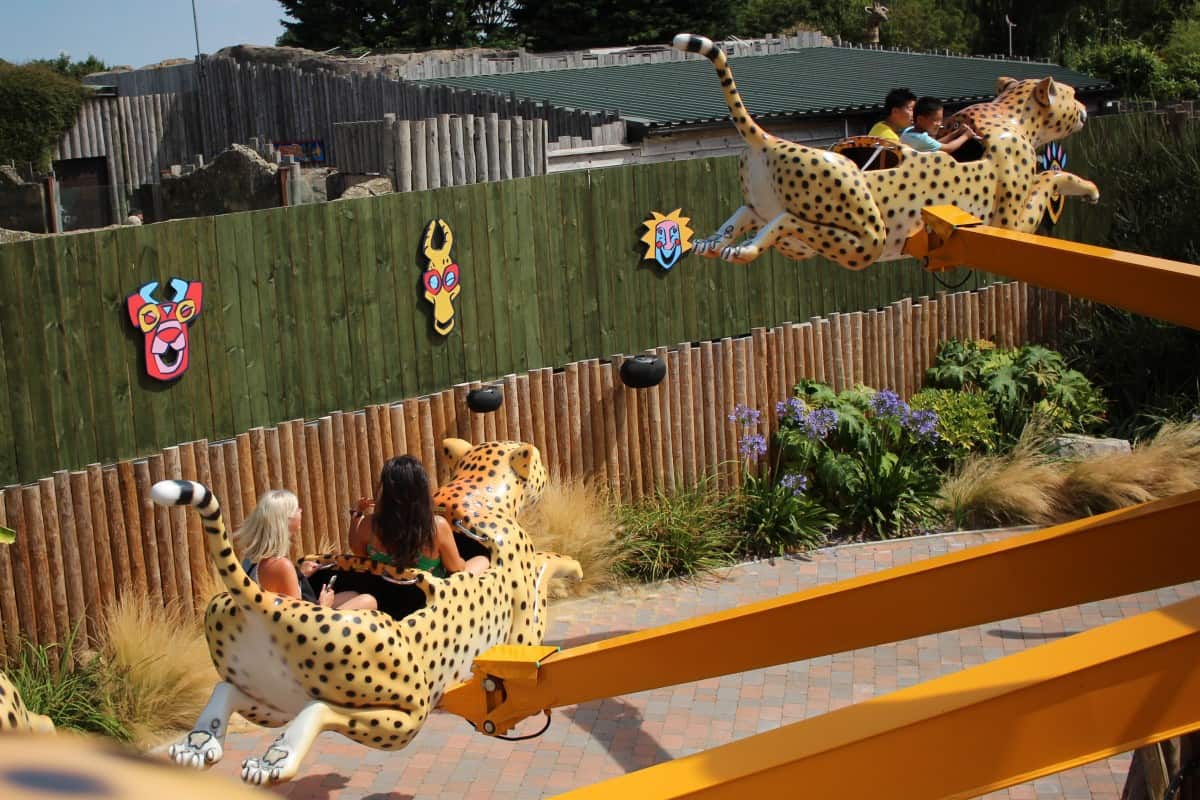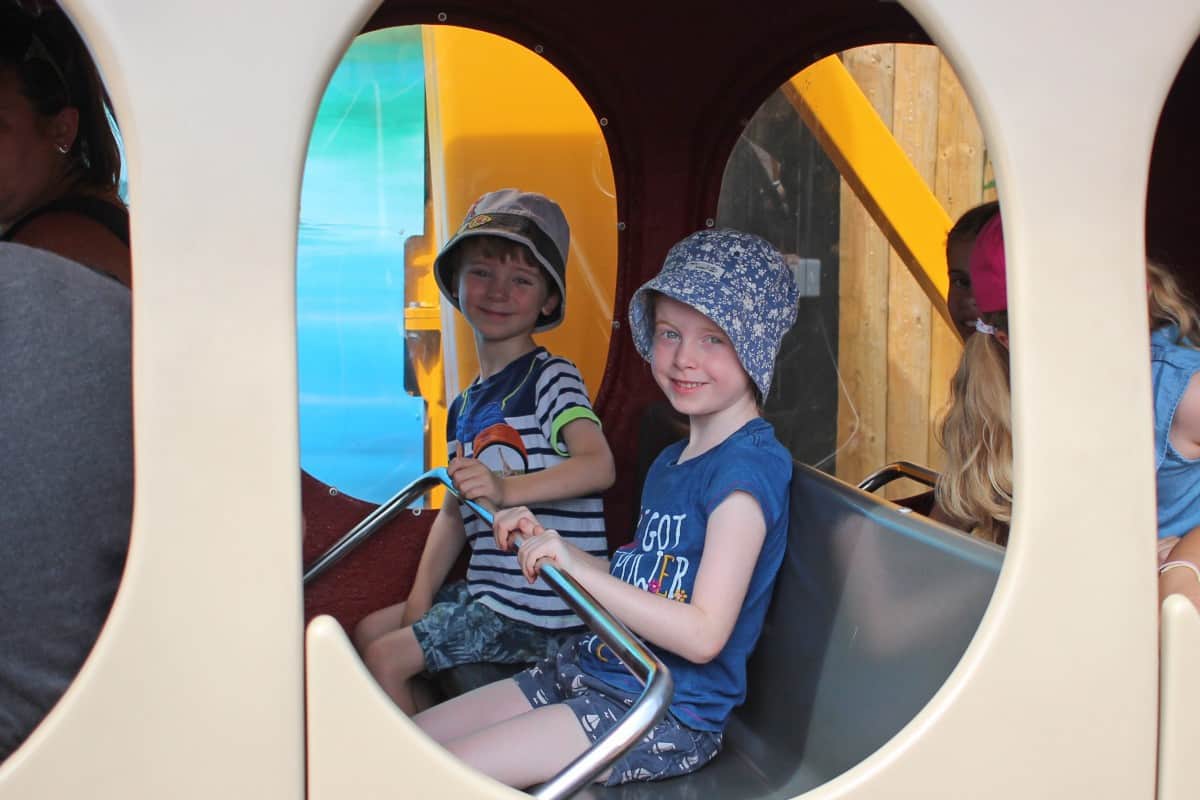 There's also a hippo ride and a flying cheetah ride which were both great fun and worked well with the rest of the park. After these rides we went to the Hello Kitty area and the children loved that they were tall enough to go on all the Hello Kitty rides by themselves – and it was nice to be able to watch LP and Little Man being more independent too.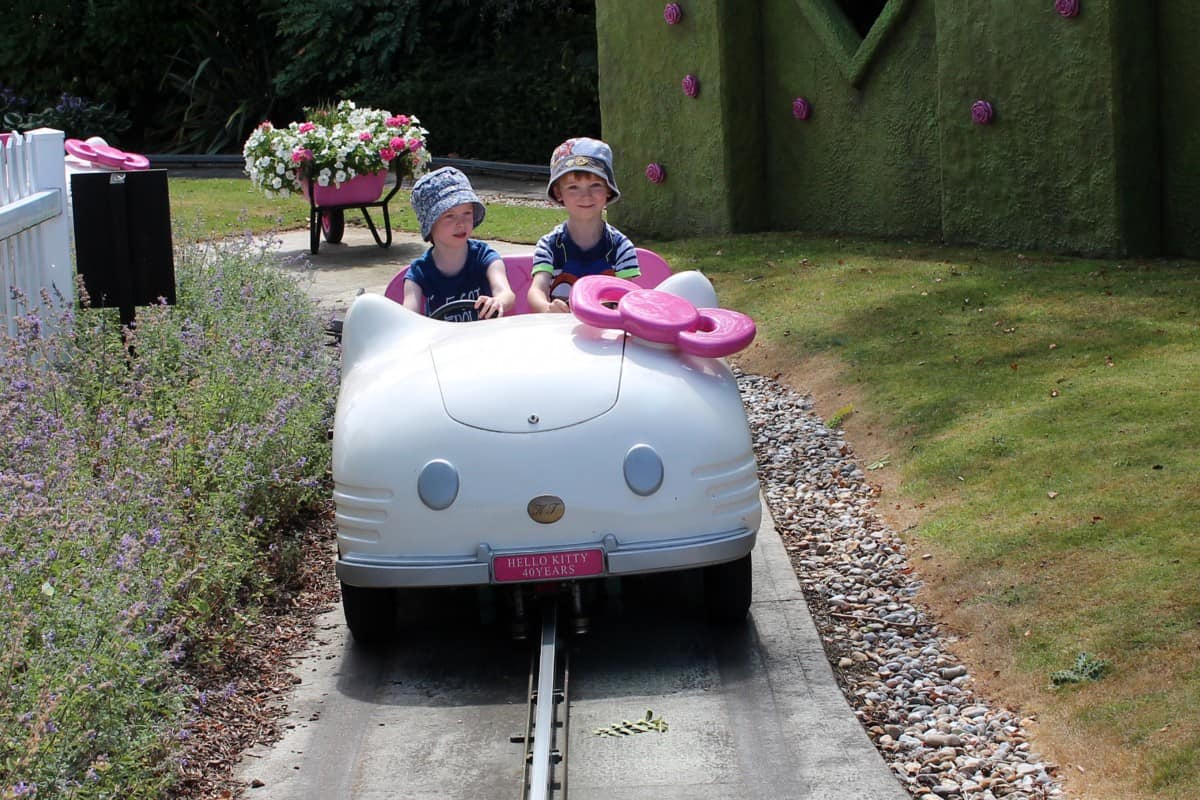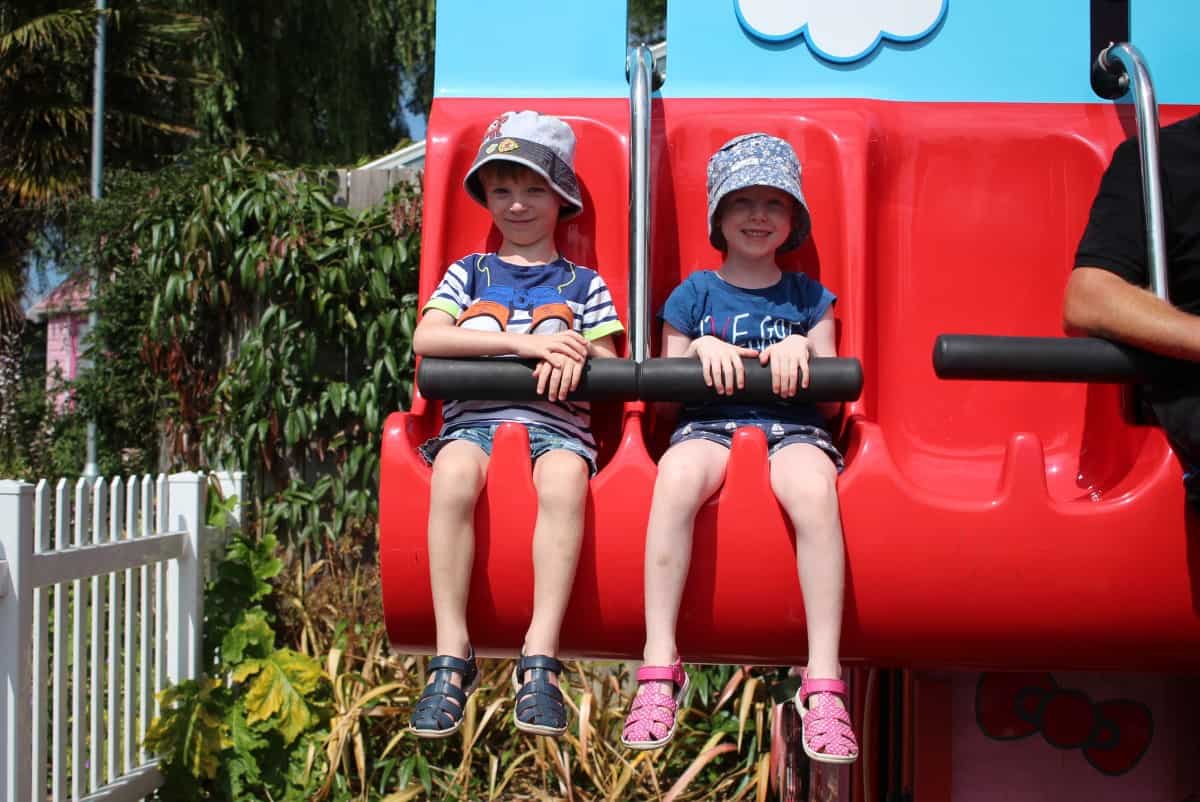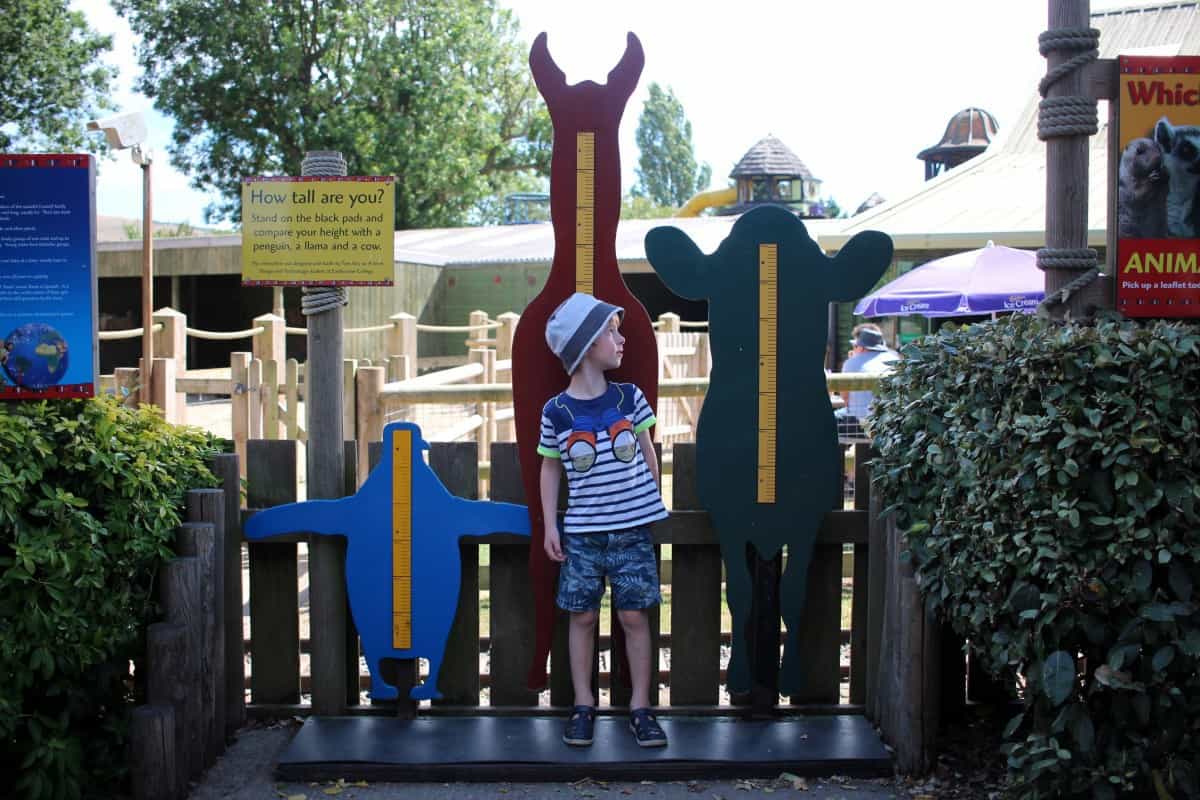 We then made our way to the Get Wet splash zone which wasn't very busy – due to us navigating the park in reverse. The children got straight into their swimmers and had a great time running in and out of the water jets. This area is fantastic – just the right size to be able to watch the children enjoying themselves and with well thought out flooring choices to make it a really safe space for children to play. It's the perfect splash park.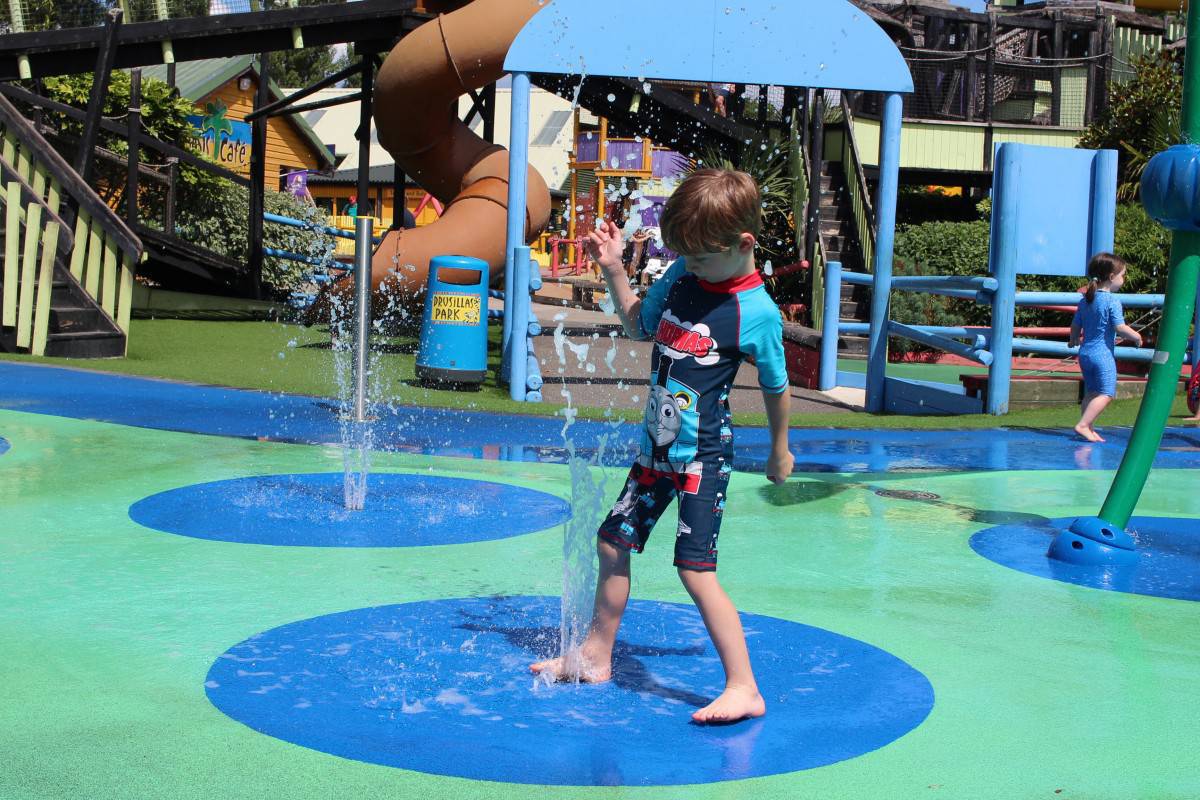 After a while the children had a break from their water fun and sat down with us to enjoy our picnic. Having a picnic really fit well with our day out but Drusillas Park does have plenty of places to buy refreshments as well. Afterwards the children had a while longer in the splash park before we dried them off and headed on our way to experience more of Drusillas Park.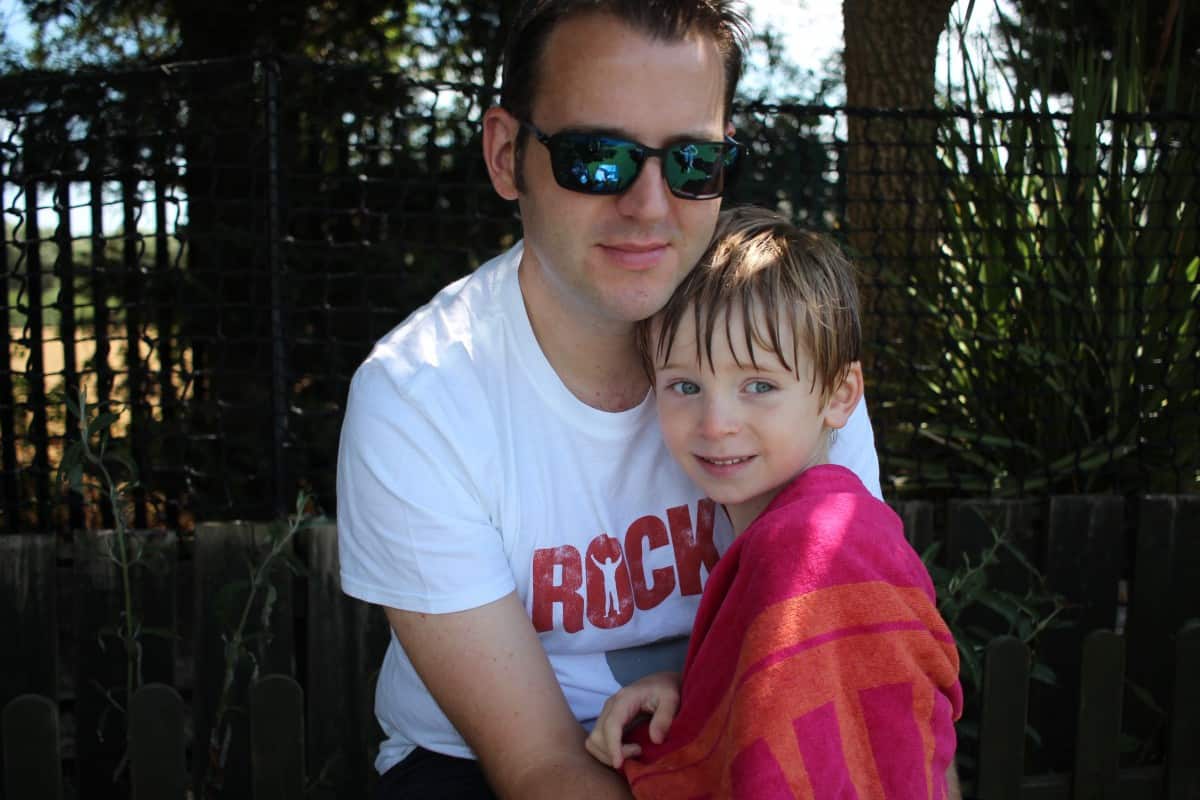 The play areas at Drusillas Park are fantastic – there are so many of them, they cater for all ages and abilities and the children could have spent all day on them. In the end, they had half an hour of playing before we headed to the zoo.
The zoo at Drusillas Park is a real highlight and we grabbed Animal Spotter Books when we arrived so the children could collect stamps as they saw each different kind of animal. This sort of activity really keeps the children engaged whilst looking around the zoo and teaches them so much in the process too.
Drusillas Park has so many animals and the first ones we went to see were the lemurs in their walk through enclosure. This is a great space and let us go right up to the lemurs.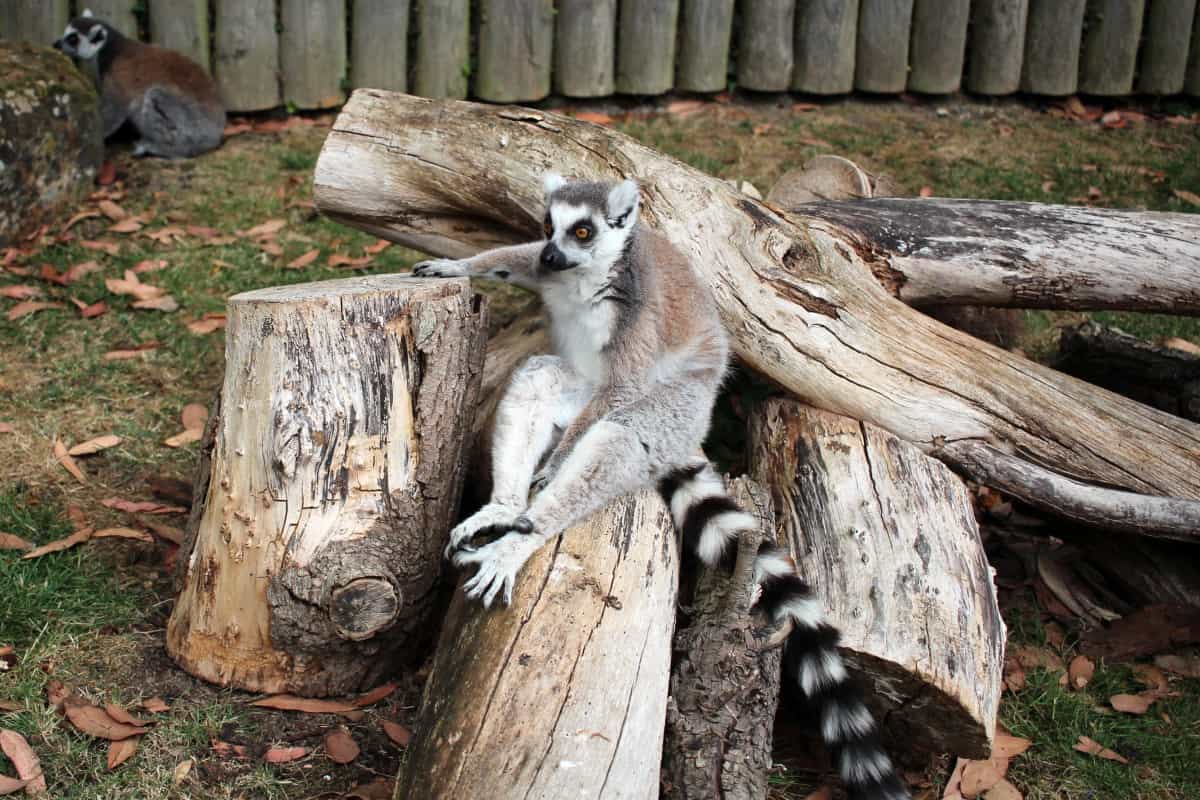 There was also a great lorikeet enclosure where we could pay £1 for a pot of nectar to feed the lorikeets. LP and Little Man loved this and getting to feed animals is always such a highlight of a trip to the zoo.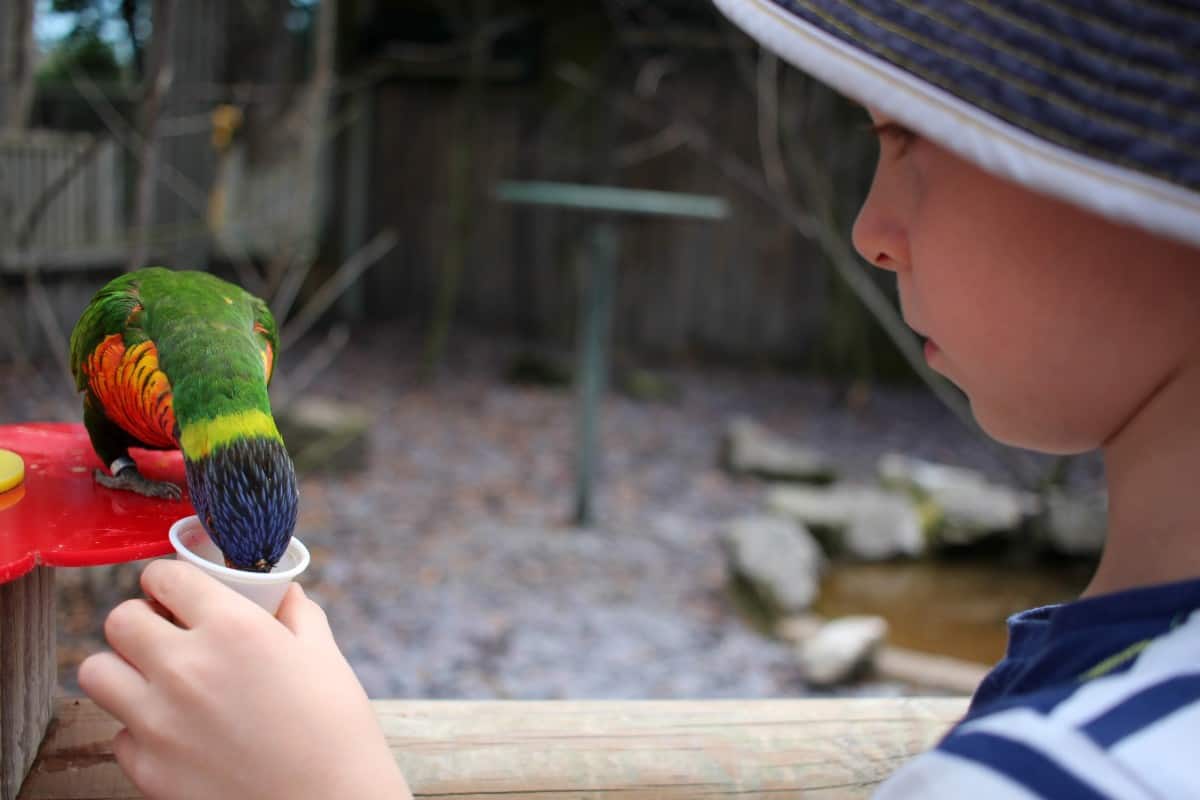 The rest of the zoo showed us so many different animals – otters, monkeys, flamingoes, owls, penguins, camels and meerkats. The variety of animals was fantastic and although there aren't many big animals the children loved all the animals at Drusillas Park – and so many were easy to spot in their enclosures too and being really sociable.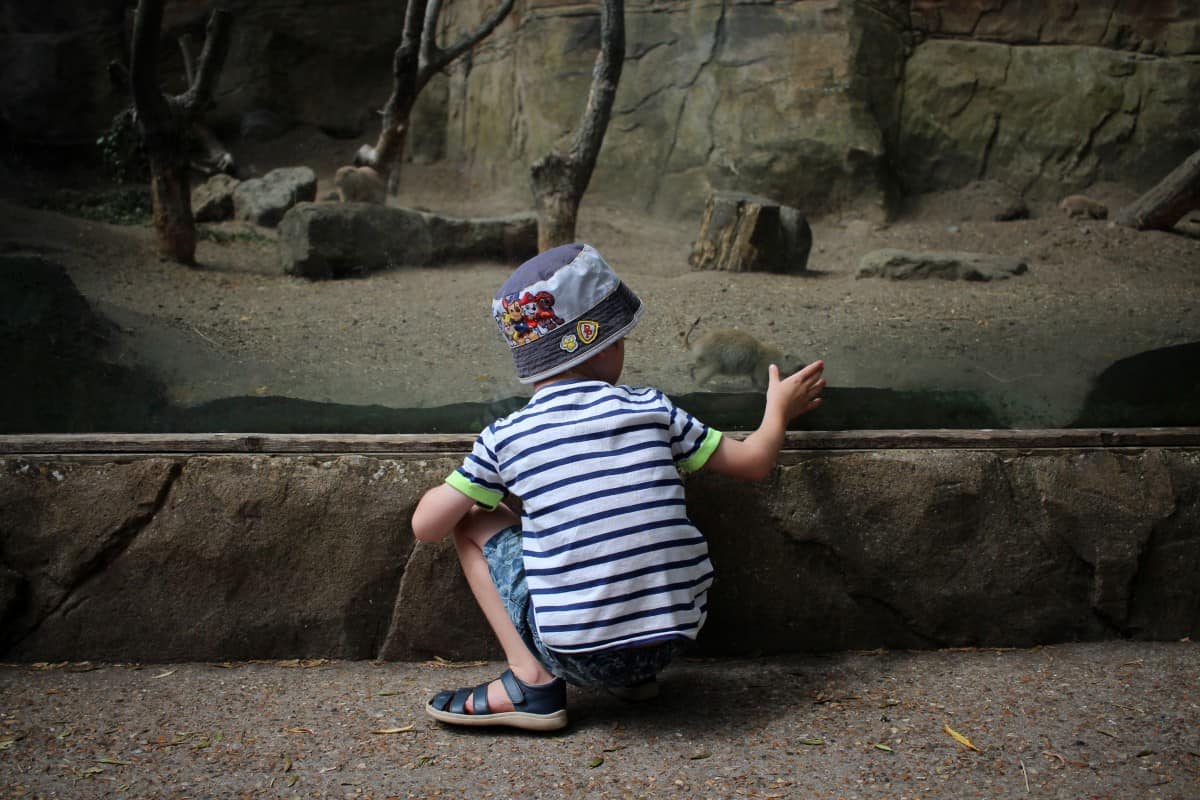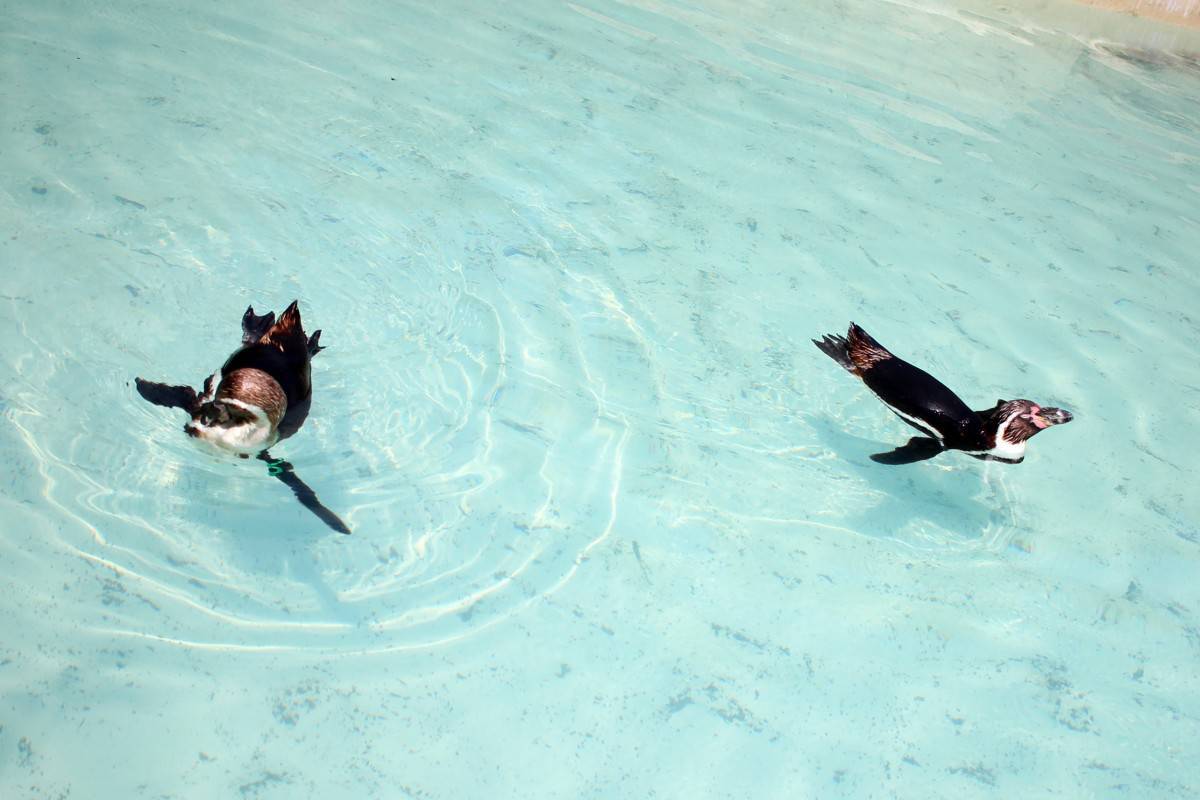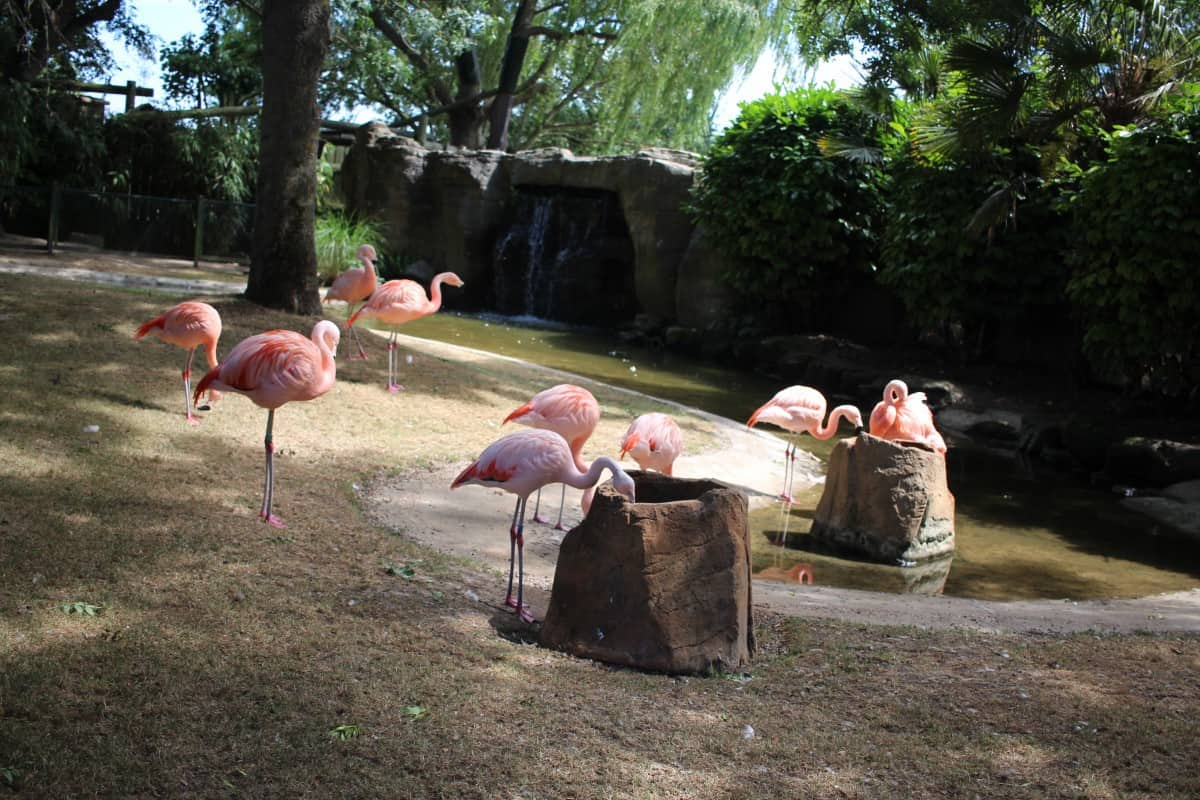 Our day out at Drusillas Park finished with ice creams and a trip to the shop to get our obligatory day out magnet. It was such a lovely, full day and the whole family really enjoyed it. Drusillas Park is somewhere you could easily stay from the time the park opens until it closes and we can't wait to visit again in the future.