On our way back from a trip to Stoke on Trent we stopped off for an alpaca walk at Lucky Tails Alpaca Farm in Warwickshire. We had a Buyagift voucher and it felt like a lovely pre-birthday treat for me although we didn't really know what to expect.
Lucky Tails Alpaca Farm
Lucky Tails Alpaca Farm is quite a rustic but functional place. There's plenty of parking on site and we were greeted at a fence by a member of staff before checking in at the shop – which is a little shack selling souvenirs as well as tea and coffee.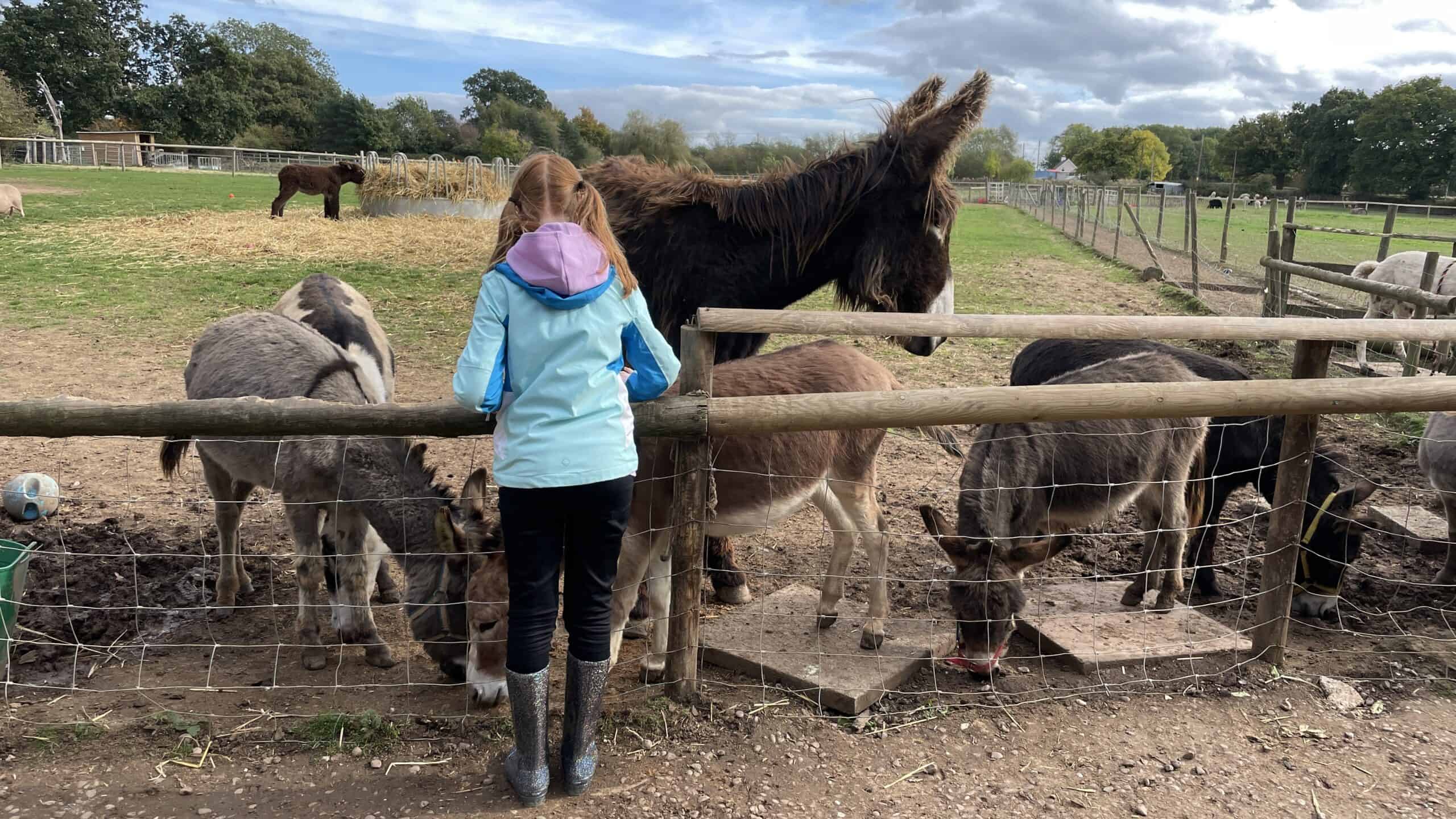 There's plenty of seating outside the shop and whilst we waited for out alpaca experience we chatted to the friendly donkeys and a few alpacas who poked their heads over the fence. There were also a couple of dogs wandering round and a friendly cat. Lucky Tails also has basic facilities – a toilet and a sink to wash your hands after touching the animals.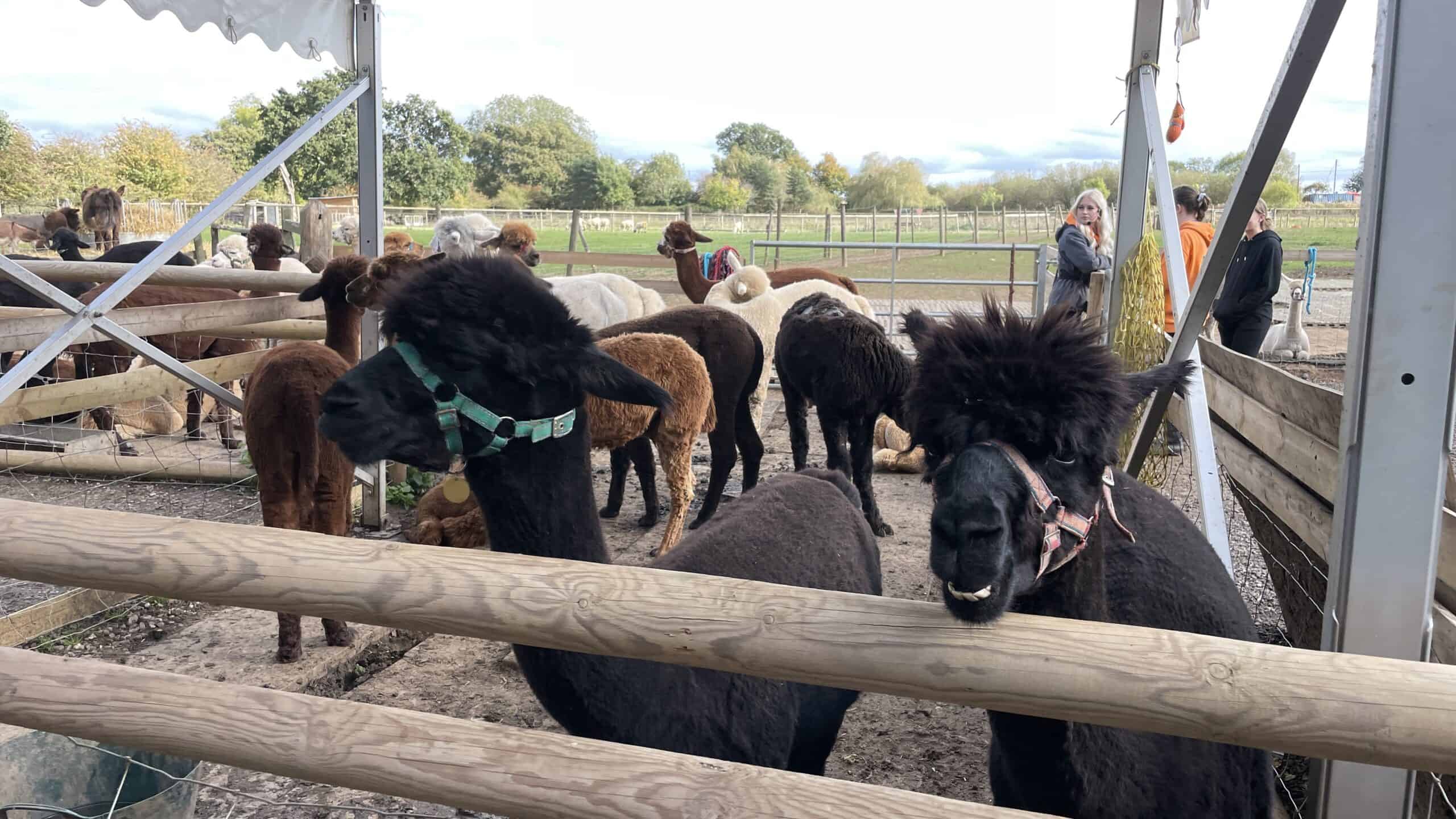 Alpaca walks at Lucky Tails Alpaca Farm
Our alpaca walk started with us being let into a farmyard area where we were given a short safety briefing before being introduced to the alpacas. We were then given an alpaca to lead, with one alpaca for every pair on the walk.
Our family had two alpacas between us – Captain America and his best friend Bucky. They were both quiet, well behaved, friendly alpacas who were perfect for the children. We led them to the end of the first field and spent some time taking photos with them, petting them and getting to know them.
Whilst we were with the alpacas we were taught about them – how all the ones we were walking were male as the females were resting as they'd given birth or were pregnant. They also told us how the fur was used and explained how they kick a lot to get rid of flies and would get annoyed at each other – just like kids in a playground.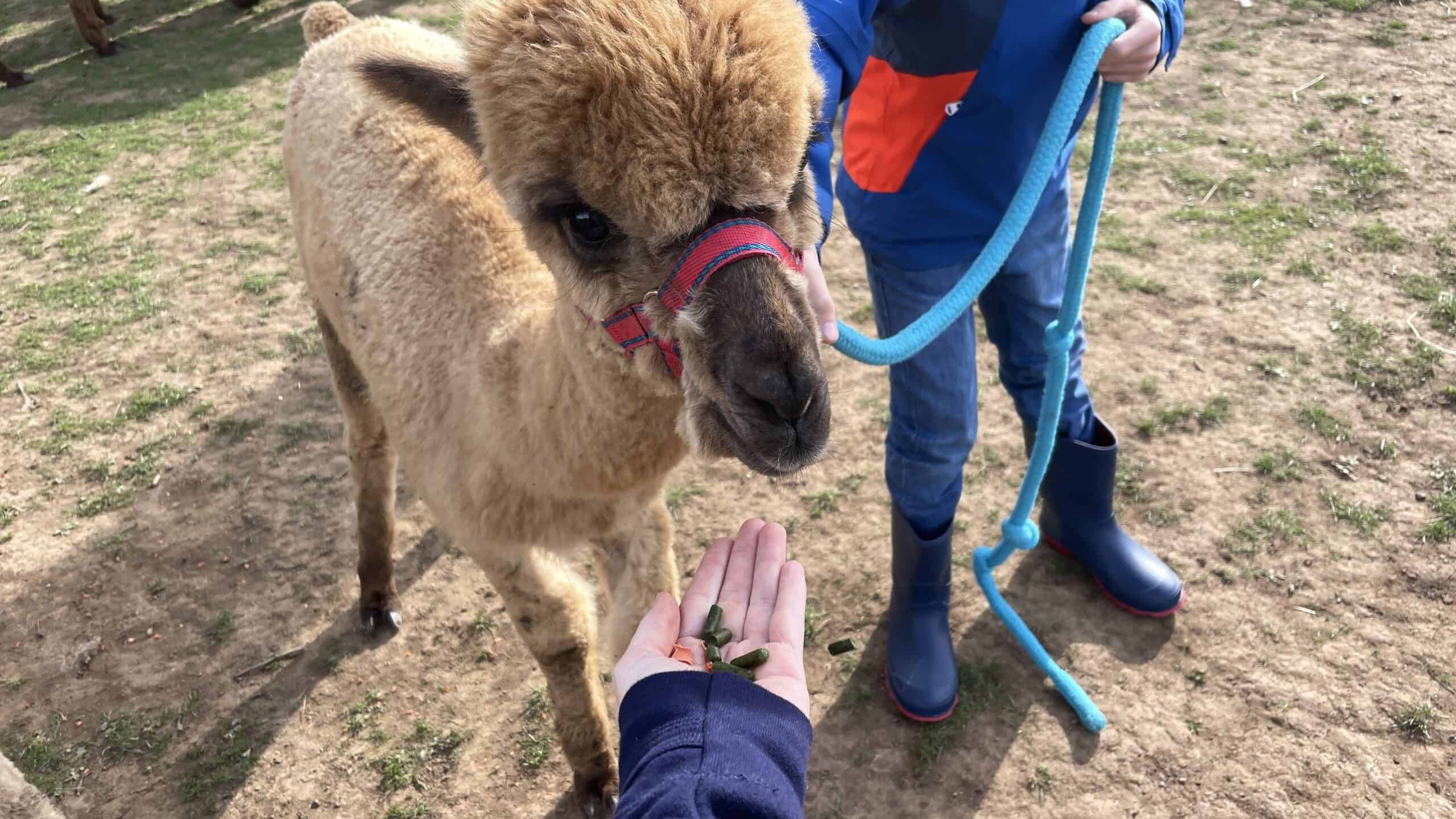 We walked the alpacas through another field where there was an agility test set up – walking the alpacas around cones – before heading to a further field where we could feed the alpacas if we'd bought feed. The feed was £2.50 a bag when we checked in.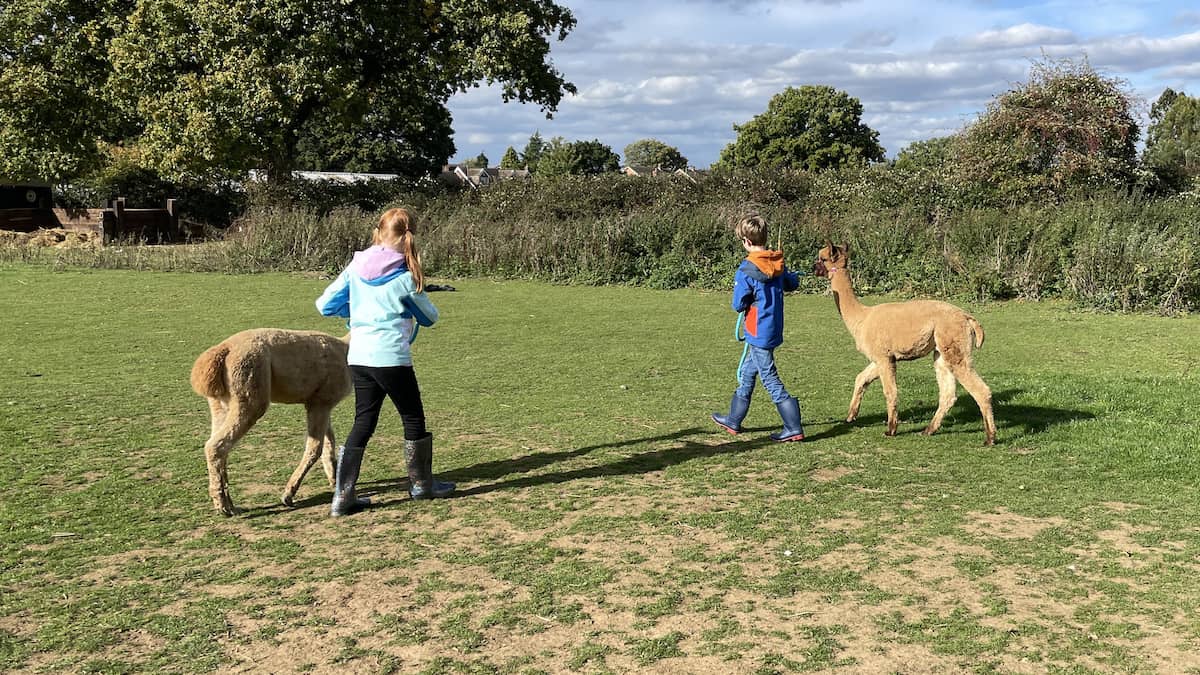 The alpacas were lovely to feed and the children spent time in the last field walking the alpacas in circles and giving them cuddles. They really enjoyed it and before long we were heading back.
The walk wasn't very long, just across three or four fields and back. There was a lot of standing around but the children didn't mind and just enjoyed their time with the alpacas. It was pretty much a leisurely stroll so perfect for all abilities.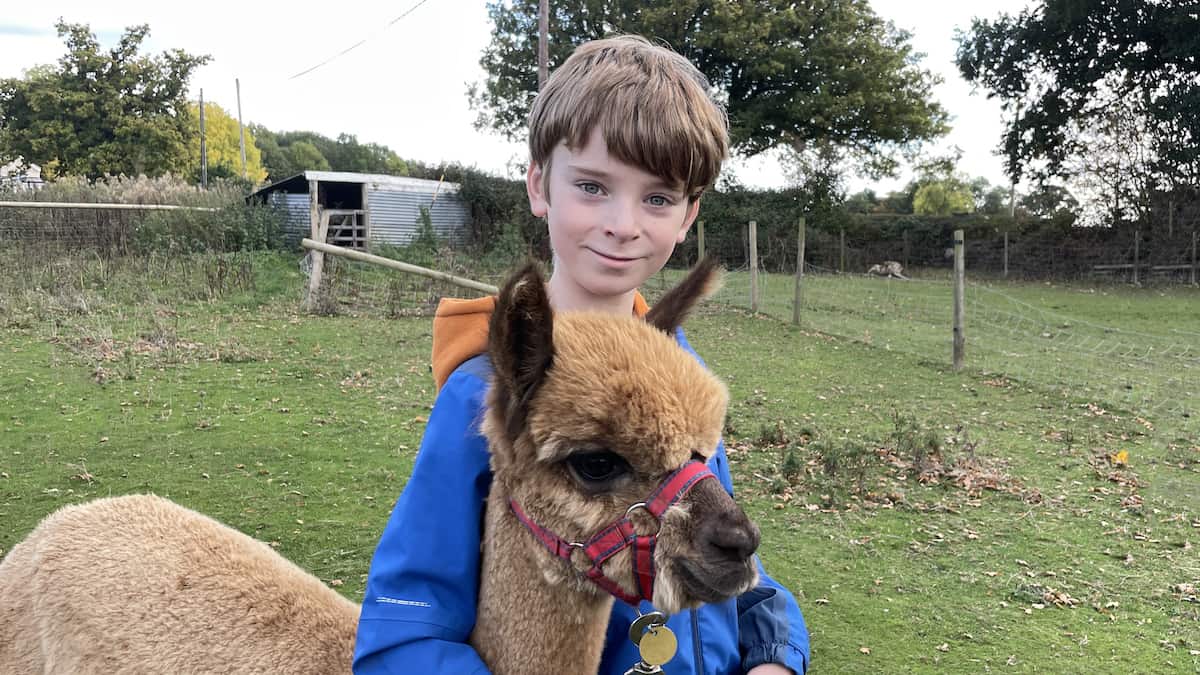 At the end we gave our alpacas back to the staff so they could have a rest and were then given pots of feed to take around the rest of the farm.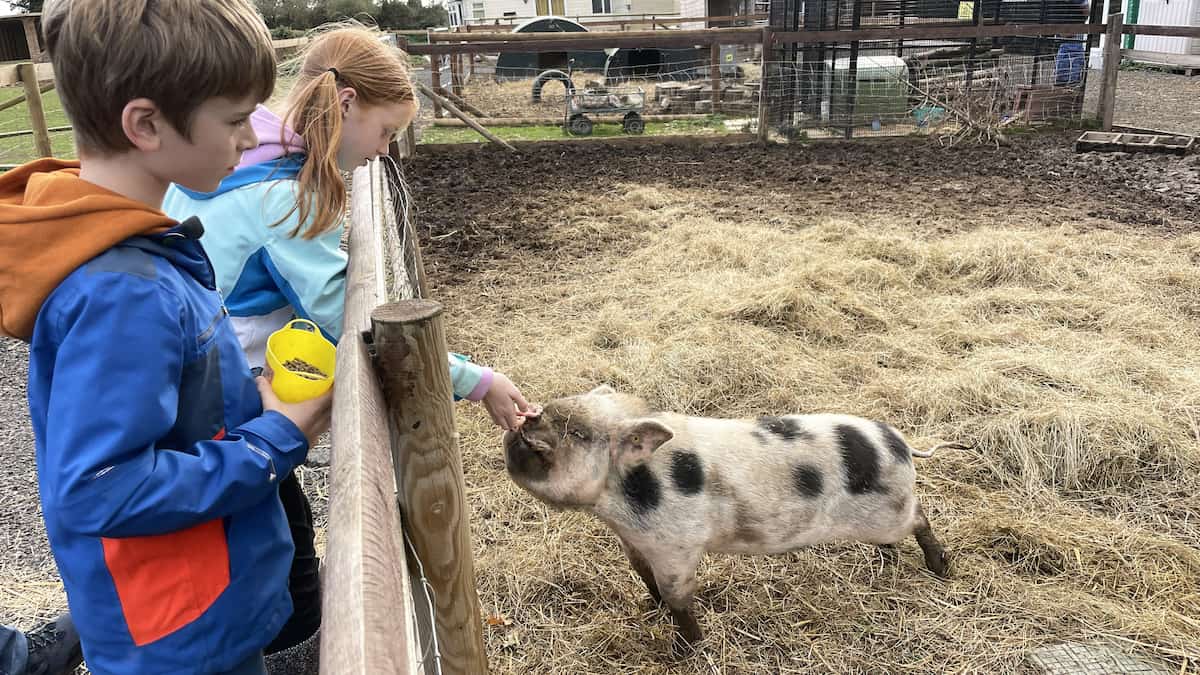 The children loved meeting the rest of the animals – pigs, goats and a few free roaming alpacas as smaller animals like guinea pigs and rabbits and even a few meerkats.
In total, our experience at Lucky Tails Alpaca Farm lasted about an hour but it was in the beautiful Warwickshire countryside and after the alpaca walk you're free to stay as long as you like at the alpaca farm. It was a nice way to spend an afternoon and it's something the children will always remember.
You can find out more about Lucky Tails Alpaca Farm over on their website and for reference the address is: Dexter Lane, Hurley, Atherstone, Warwickshire CV9 2JQ
If you're looking for more inspiration of places to walk alpacas, this might be useful: