Disclosure: We were invited to see this show for the purpose of this post however all opinions are my own.
Last night we were invited to see Elf the Musical at the Dominion Theatre in London and could not wait. Elf is such a modern classic, a movie that we watch every year. Christmas isn't Christmas without Elf, and we hoped that the stage version would live up to our, incredibly high, expectations.
The story of Elf
Back in London for eight weeks, the new production of Elf is based on the 2003 movie starring Will Ferrell. It tells the tale of Buddy who crawls into Santa's bag of gifts as a baby and is transported back to the North Pole and raised as an elf!
Buddy grows up unaware that he is actually human despite being so much bigger than the other elves and a lack of creative flair when it comes to making toys.
Eventually, he faces the truth and realises that he's not the elf he always thought he was and, with Santa's permission, Buddy sets off on a journey to New York to find his birth father, discover his true identity and help New York to remember the true meaning of Christmas.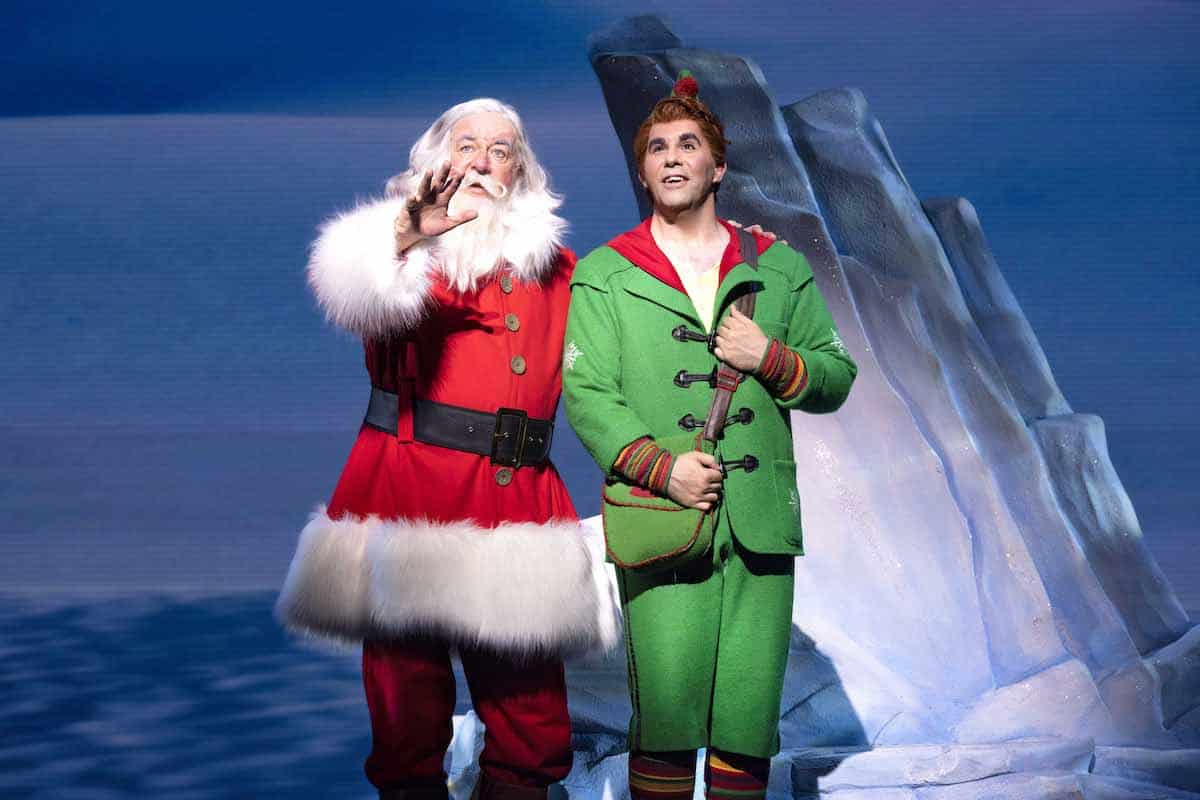 Elf the Musical
Elf works beautifully as a musical on stage. From the very first scene where Santa introduces us to Buddy, we were captivated. And when the cast came out as elves, tiny next to Buddy, we wondered how the show could get any better.
Each scene was a work of art. From Buddy's poor performance in the toy workshop to the busy working day in My Hobbs' office or decorating the Macy's toy department ready for Santa. The show was engaging and funny with the best sets and costumes to boot.
Simon Lipkin was fantastic as Buddy. Full of charisma and naturally funny, he stands out on stage, taller than the rest of the cast and iconic in his elf costume. He joked, danced and sang constantly. He was a joy to watch and really gave Will Ferrell a run for his money! He had big shoes to fill but did an incredible job. He was everything Elf should be. He was perfect.
Jovie, played by Georgina Castle, was such a lovely character. Worried about getting hurt whilst falling in love with an elf. Georgina has a beautiful voice and the whole audience were rooting for her and Buddy to make it as a couple despite their differences.
One of our favourite characters was Logan Clark as Michael Hobbs and the double act he created with on stage mum, Rebecca Lock as Emily Hobbs. Their duets were some of the most beautiful and they were very much mother and son throughout. They were wonderful to watch together.
I'll Believe In You was such an emotive song and one that was full of Christmas magic. The question of whether Father Christmas is real and the wonder of whether he can really make dreams come true. It was part of the show that really brought tears to my eyes.
Tom Chambers as Walter Hobbs was fantastic. Playing the workaholic father figure perfectly. The whole show really captures what Christmas is like for many people – families working as much as possible and priorities often getting skewed.
The underlying story in Elf the Musical is one that every family can relate to. It's a story of love, of Christmas magic and of making sure you focus on the right things in life – not just at Christmas.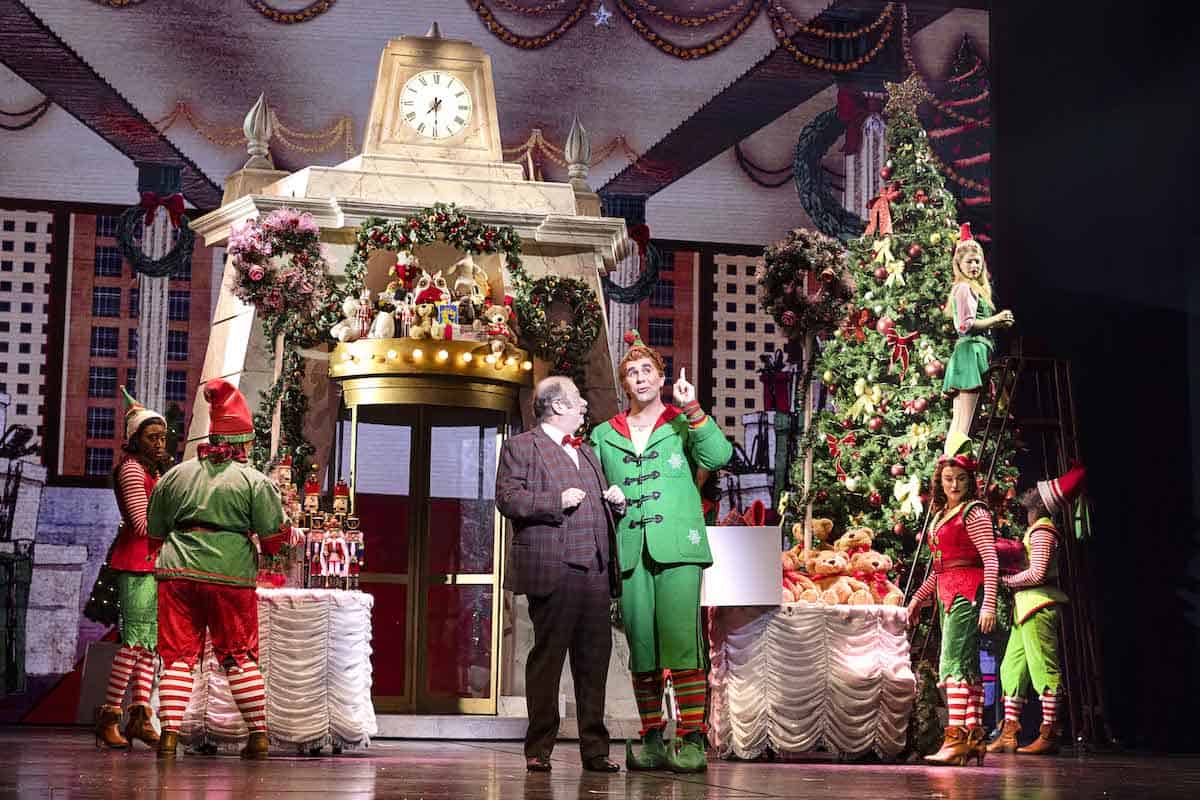 The choreography and costumes in Elf were amazing. Everyone looked the part, the dances were enchanting and the whole cast looked like they were having the time of their lives.
The songs really brought the show to life and we found ourselves singing A Christmas Song all the way home. Catchy, fun and often a little bit silly, the songs were perfect for the story – making us all a little bit sparklejollytwinklejingley!
We absolutely loved Elf the Musical. Although it talks about people not believing in Father Christmas, it reinforces the message that Christmas magic and festive cheer are what Christmas is all about, and Santa will always be there as long as you believe.
Elf was a truly magical show that we all loved – and made even the oldest of audience members believe once again in the magic of Christmas. It was a show that made us feel so incredibly happy and it really is the show to see this Christmas. Plus, the ending is nothing short of spectacular!
Find out more about Elf the Musical and book tickets over on their website.