On our summer holiday to Weymouth, we planned a day on the nearby peninsular of Portland. Famous for its beautiful natural Portland stone that is quarried and used in construction all over the world, Portland is also home to a working lighthouse, Portland Bill, and even a castle overlooking Portland Harbour – Portland Castle.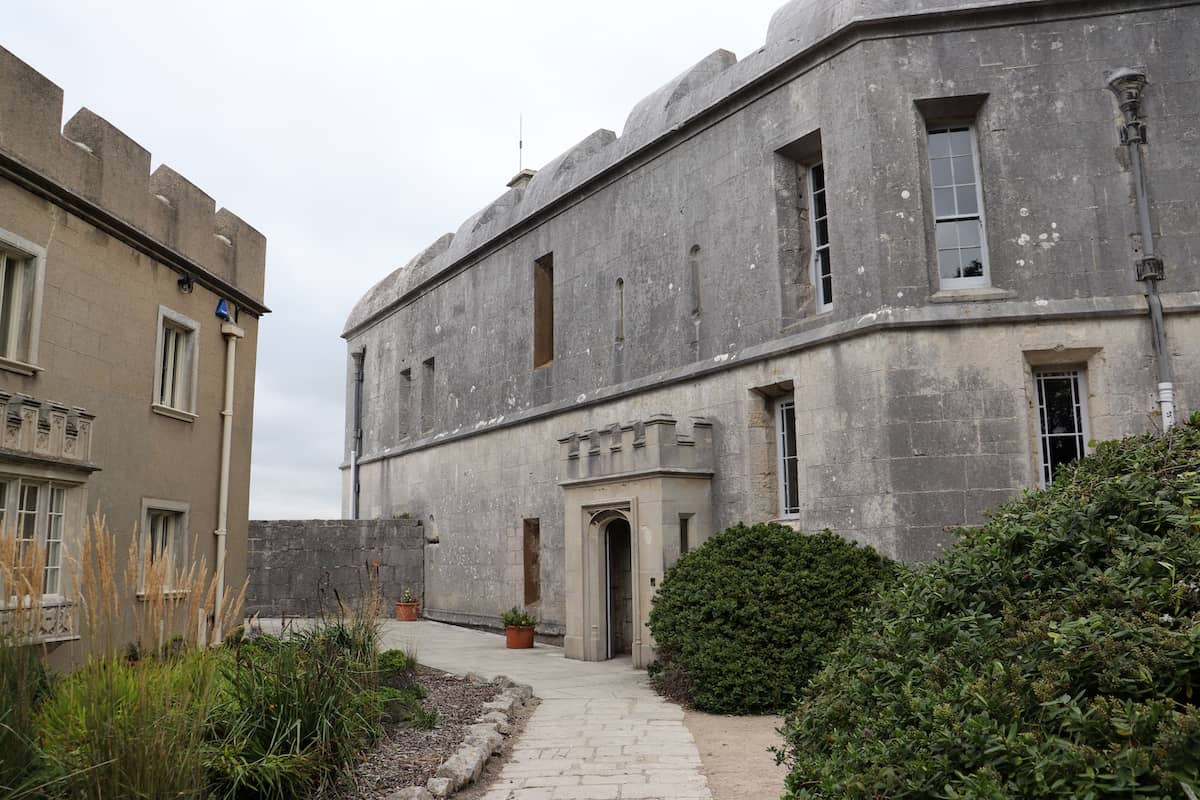 We arrived just after opening and found space in the pay and display carpark, which is free for members. It is just outside the castle walls with a very short walk to the main gate. We were greeted in a socially distanced manner by a member of staff in a little hut, who was very knowledgeable about the castle.
He explained that there were hand sanitiser dispensers dotted around the castle and informed us that to make use of the onsite café, we needed to place an order in the gift shop and collect our drinks from a nearby outlet. Armed with a map, we made our way inside and used the toilets first, which were clean and tidy.
What is Portland Castle?
An English Heritage site, Portland Castle was commissioned by King Henry VIII and built between 1539 and 1541. Actually referred to as a gun-fort, as this was its main purpose when built, Portland Castle formed part of the coastal defence to protect against French invasion. Along with a sister site at Sandsfoot, now sadly a ruin, they were built to defend Portland harbour.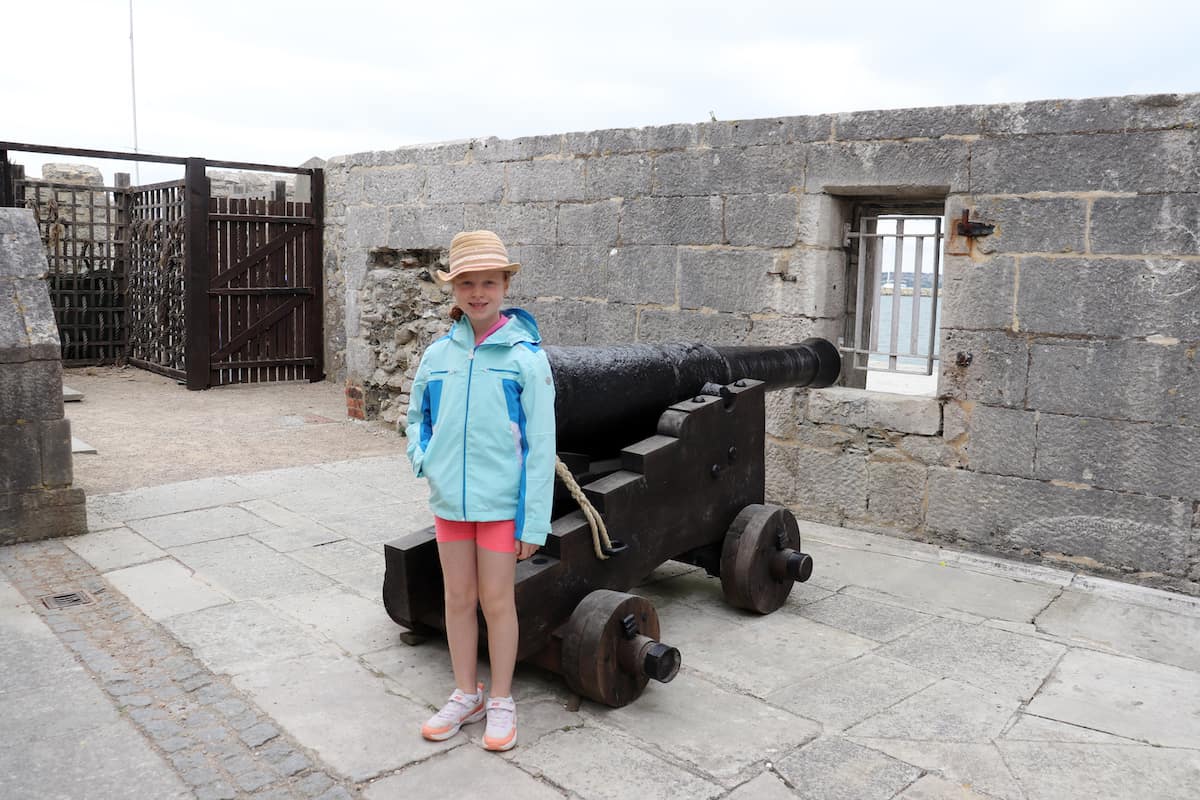 There was a one-way system in place with interesting facts about the type of people that would have been stationed at the castle along with reconstructed artefacts of items that would have been present. We were surprised to learn that the castle was even used as recently as the Second World War to house British and American troops.
The main supportive wooden pillar is original to the construction, being 500 years old! Interior walls have been replaced over the years, and its current configuration is the best reflection of its original design. The kitchen area is decked out with a spit-roast in the fireplace which lead into the main gun room, which originally housed eleven artillery cannons across the gun platforms.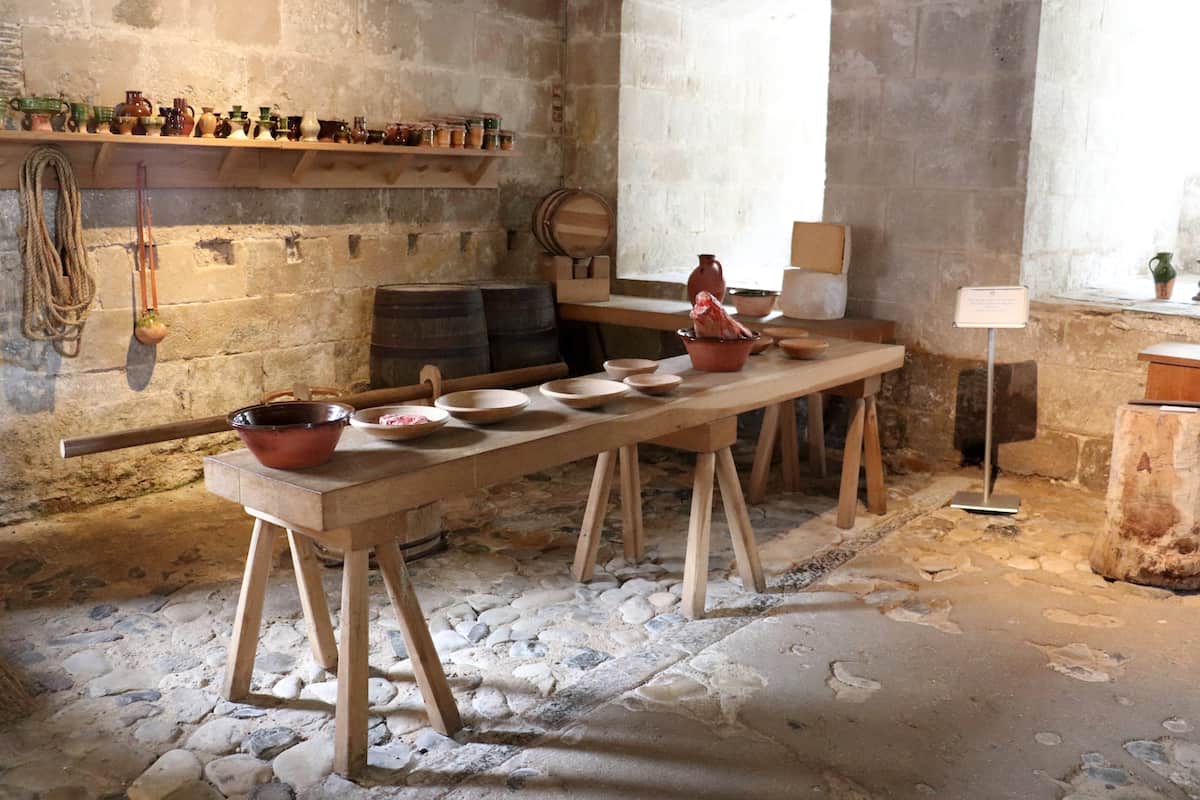 Some of the cannons present now are also original, with only the wooden wheels being more modern recreations. There are also colourful depictions of what this area looked like when built, with the wooden ceiling now noticeably absent, with the chamber open to the elements.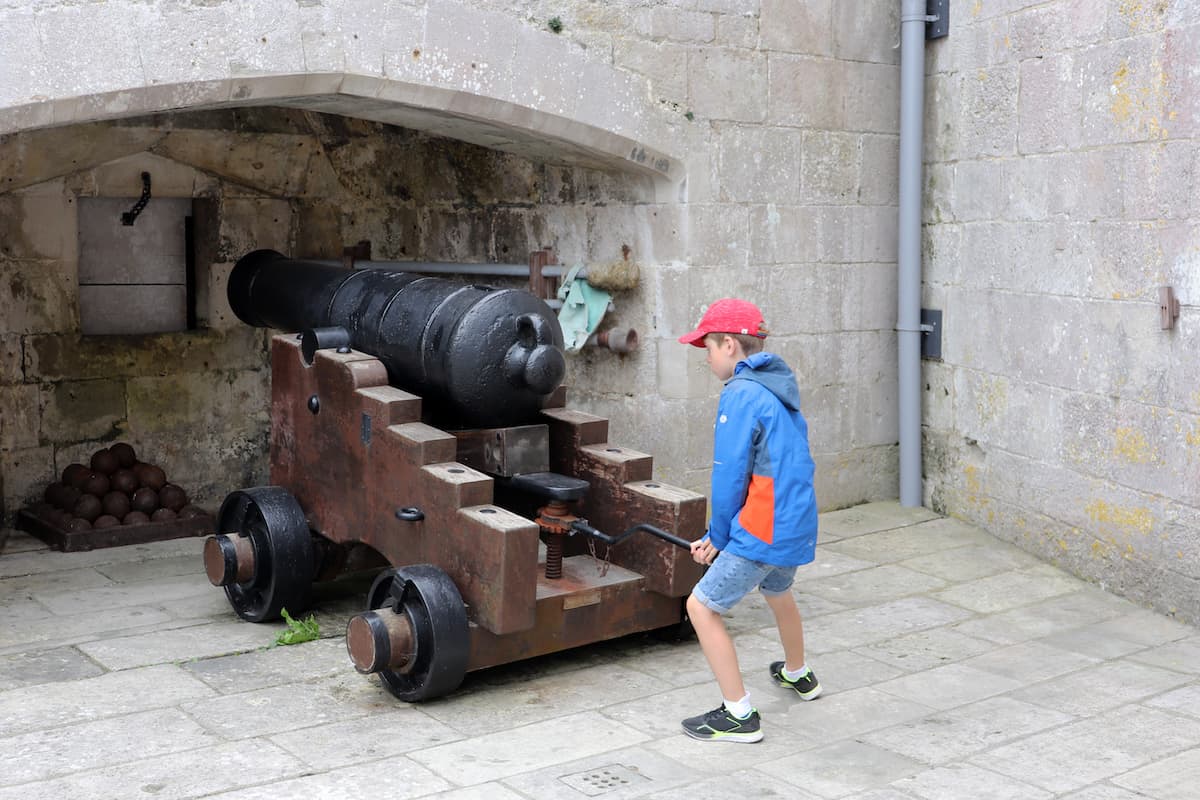 Our journey then took us up to what were the sleeping quarters before we went outside to the battlements with fantastic views across Portland Bay with the beautiful Jurassic Coast visible for miles on the horizon.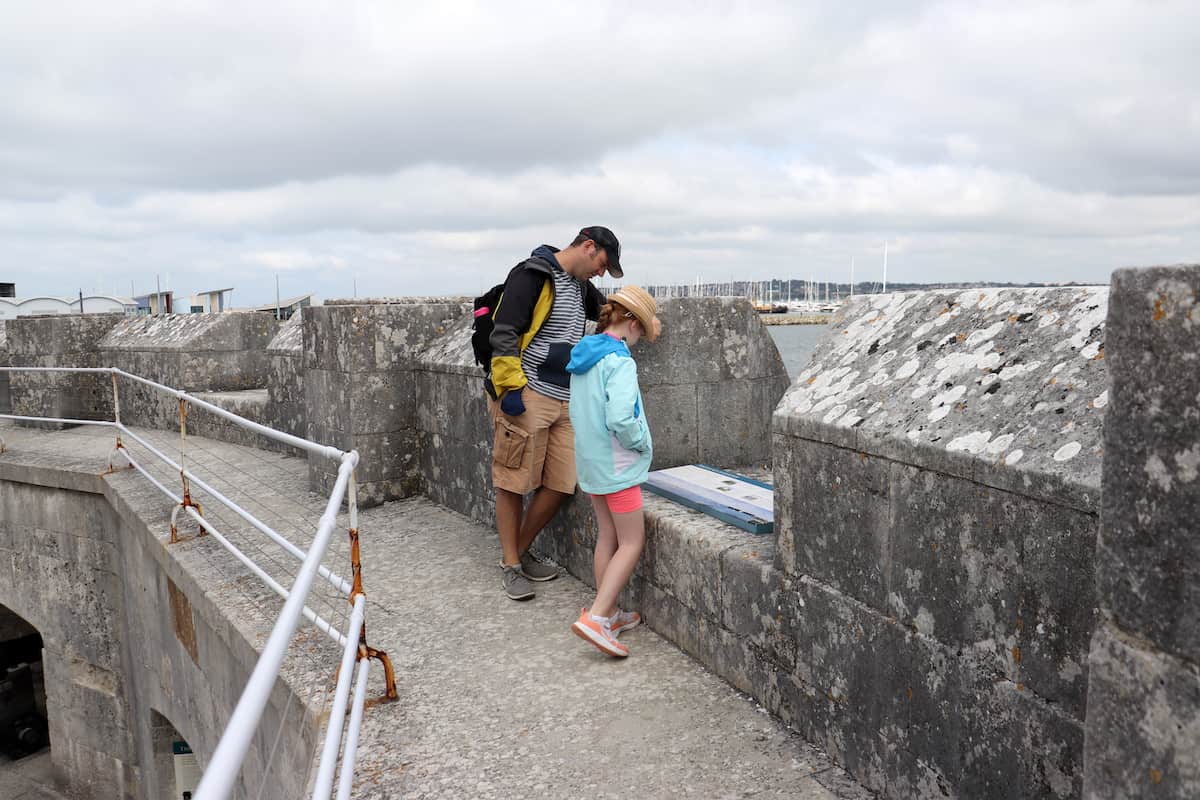 We finished the interior with a few medieval puzzle games for the children and an interactive electronic cannon that had to be loaded correctly before it was set off with a satisfying bang and flashing lights!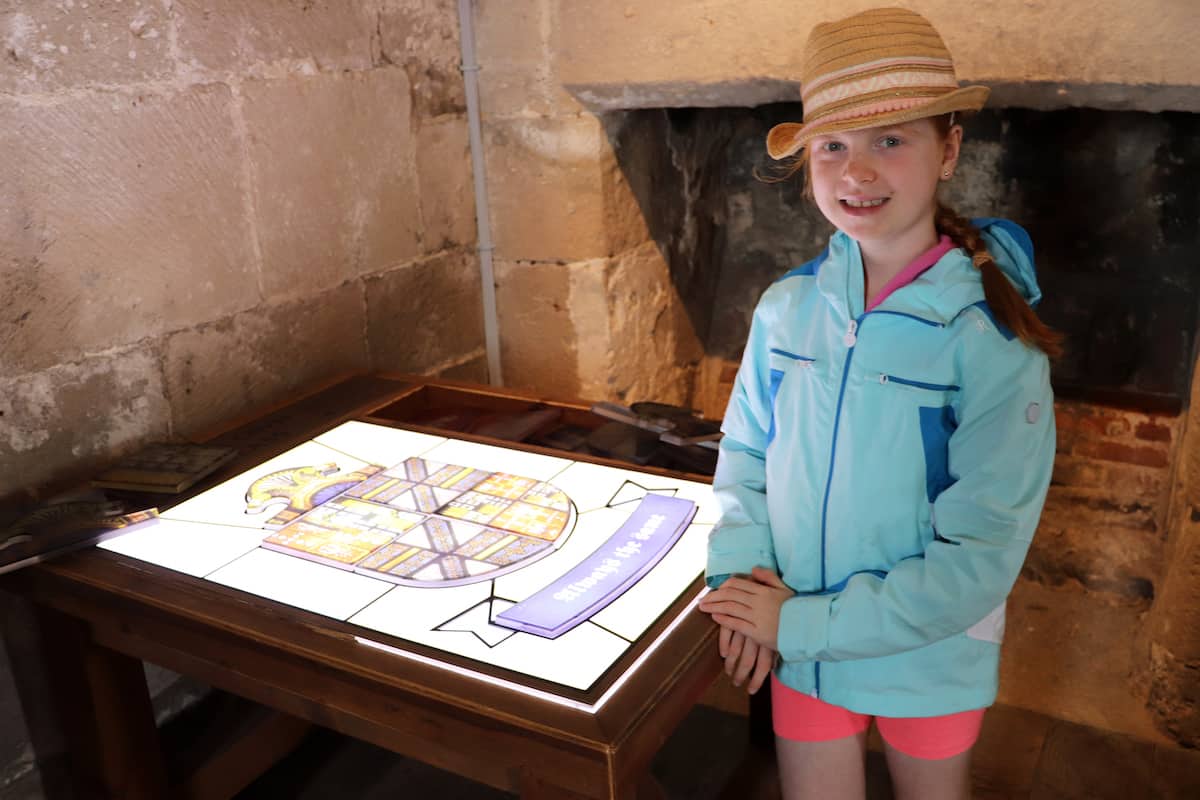 We found the gardens well kept, having been renovated as a more recent programme by English Heritage and after our obligatory trip to the gift shop to buy a magnet and order hot drinks, we enjoyed a picnic in the grounds at one of the picnic benches, but there is also a neatly kept lawn if you happened to have a blanket with you.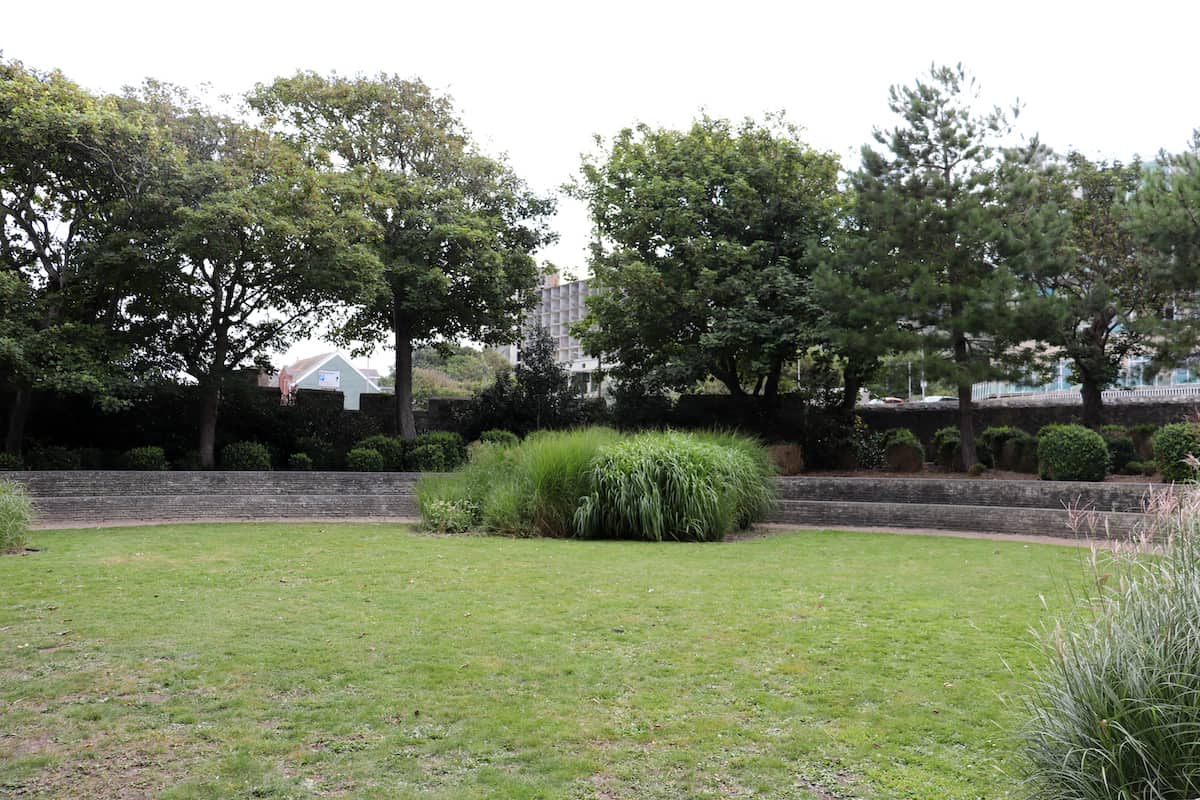 Our visit to Portland Castle was the perfect way to spend a couple of hours, and it was getting a little busier by the time we left. We then used the rest of the afternoon to complete a treasure trail around Portland before visiting the lighthouse.
You can find out more about Portland Castle over on their website and for reference, the address is: Liberty Rd, Castletown, Portland DT5 1AZ