When we were in Weymouth we mainly stayed local, visiting places on foot and enjoying the beach. But one day we went for a short drive along the coast to the Isle of Portland to see the Portland Bill Lighthouse.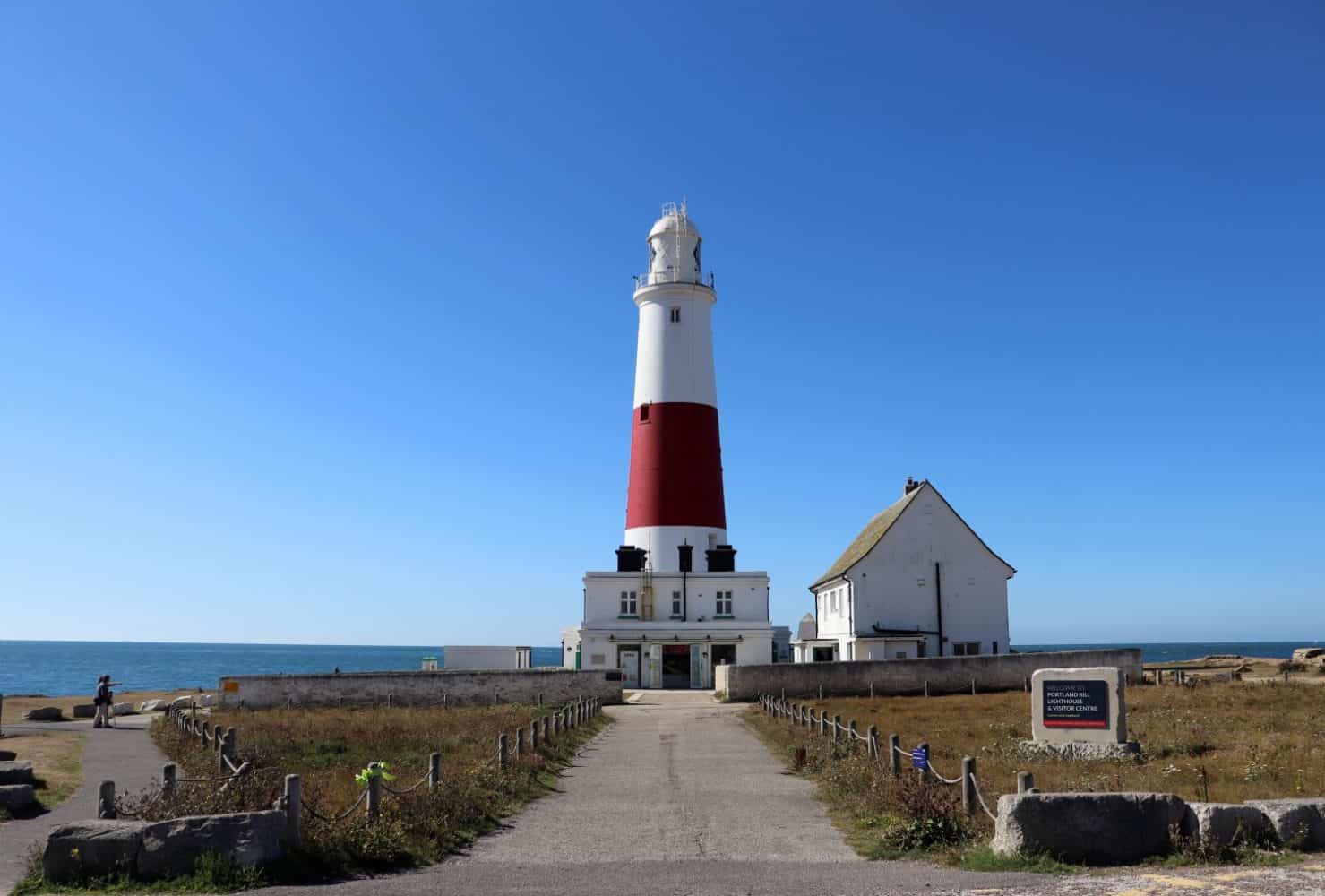 Portland Bill Lighthouse is managed by Trinity House and we've loved visiting their other lighthouses across the country – especially Lizard Lighthouse in Cornwall and South Stack Lighthouse in Wales.
When we visited Portland Bill though, the Visitor Centre wasn't open for tours due to COVID so we couldn't go up the lighthouse, we could only admire it from afar. But, this still made for a fantastic day out and one the children are still talking about weeks later.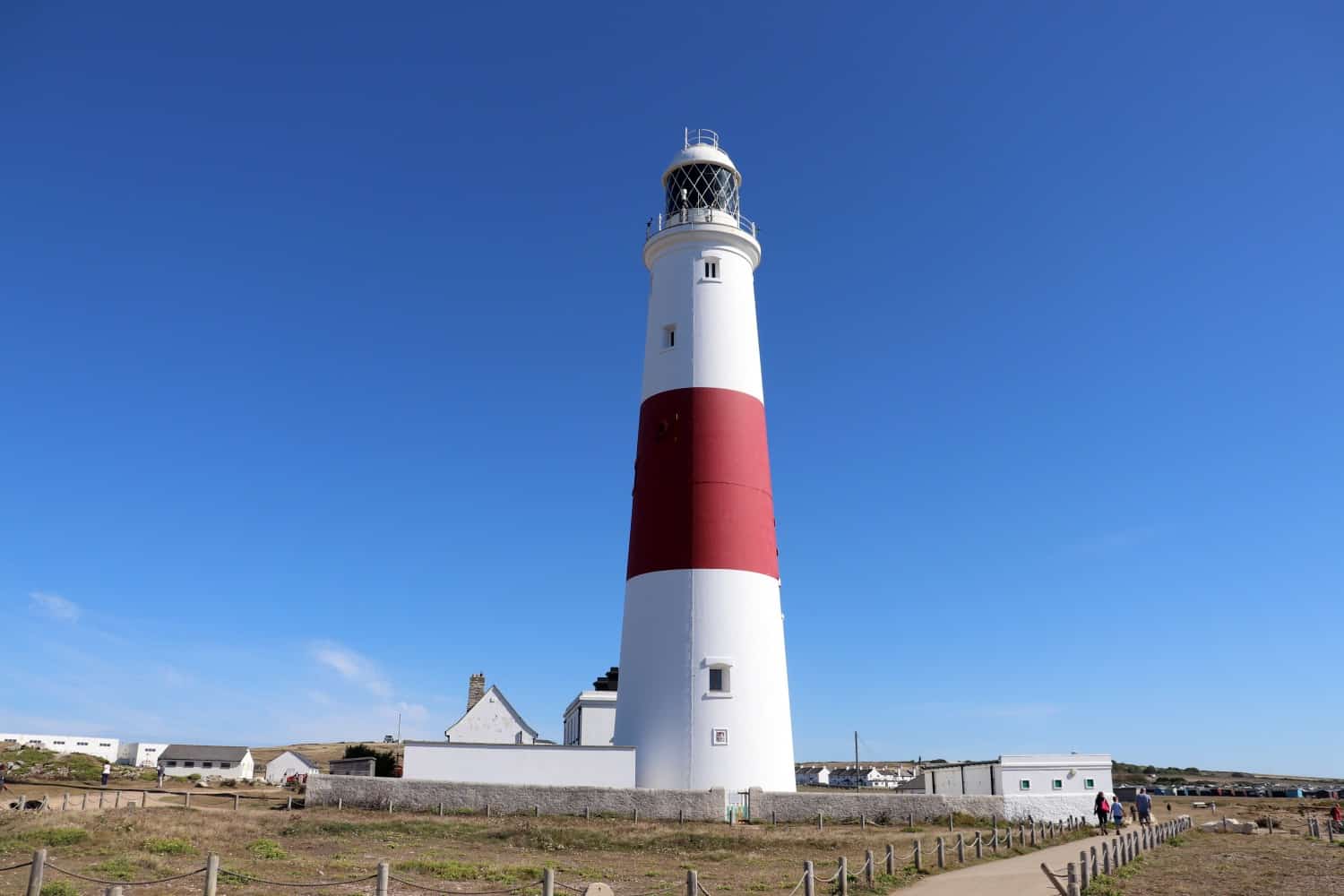 There is plenty of car parking right next to the lighthouse at just a small charge, public toilets and a lovely cafe overlooking the sea. This all turns it into a great option for a longer day out rather than just a pit stop.
When visiting Portland Bill, as well as the lighthouse, there is also Pulpit Rock and the Trinity House Obelisk to admire. We made our way across the coastal ground to the obelisk which was fantastic to see. We thought that we would only be able to see the lighthouse so it was great to find there was more to our little adventure.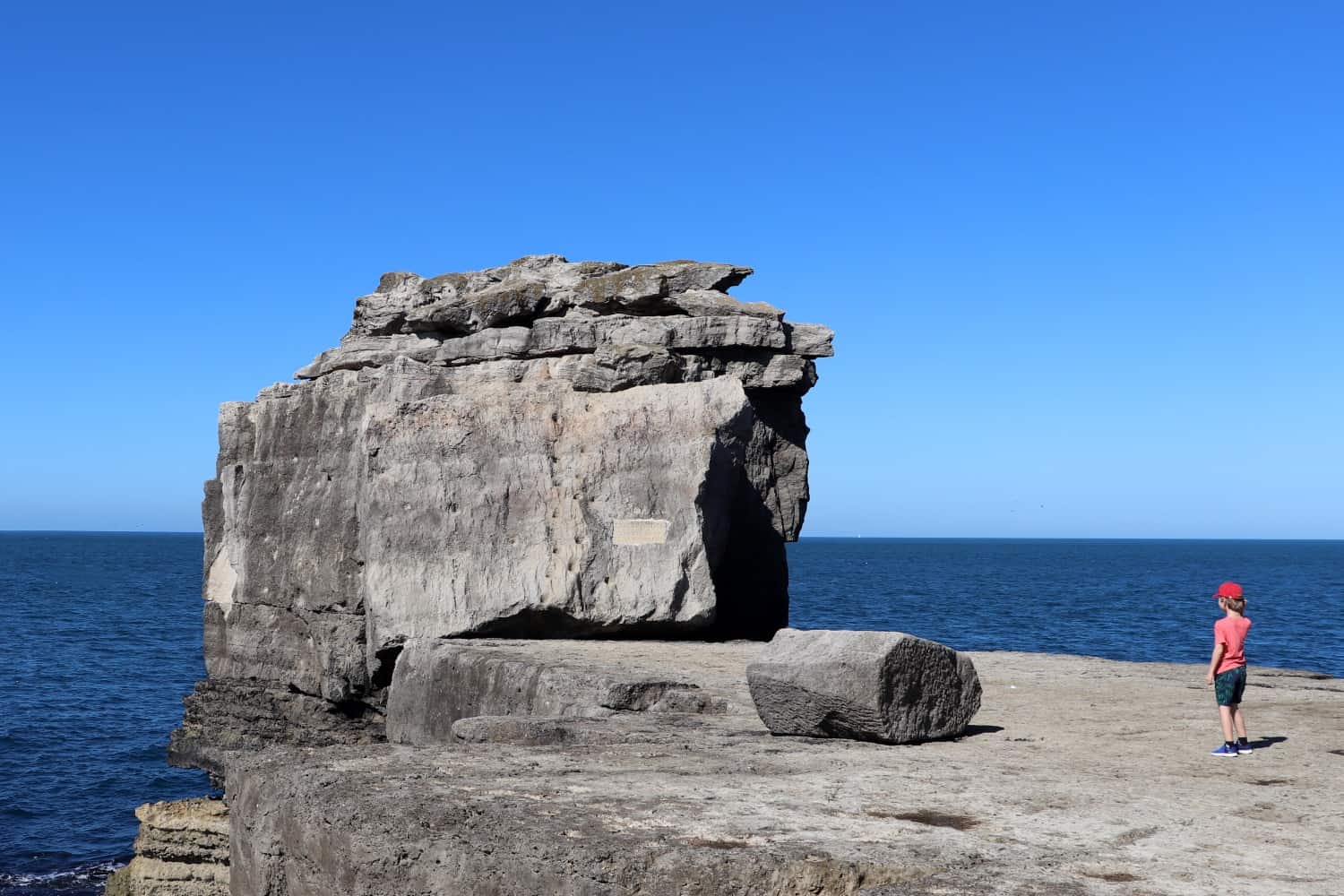 Pulpit Rock is huge and we made our way to stand next to it but didn't stay long. It's situated on the very edge of the rocks around Portland Bill and didn't feel like a safe place to spend much time with the children but it was great to see.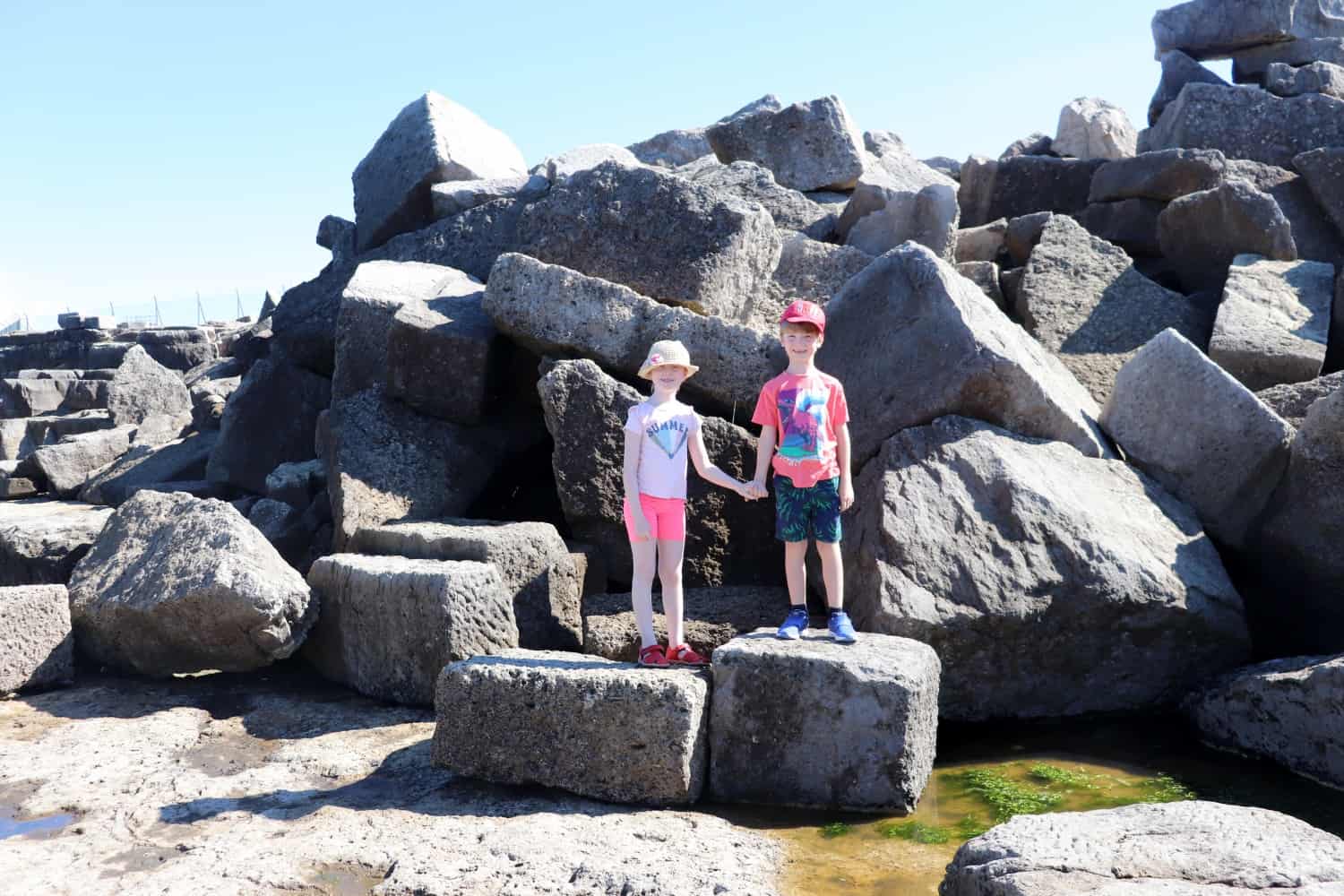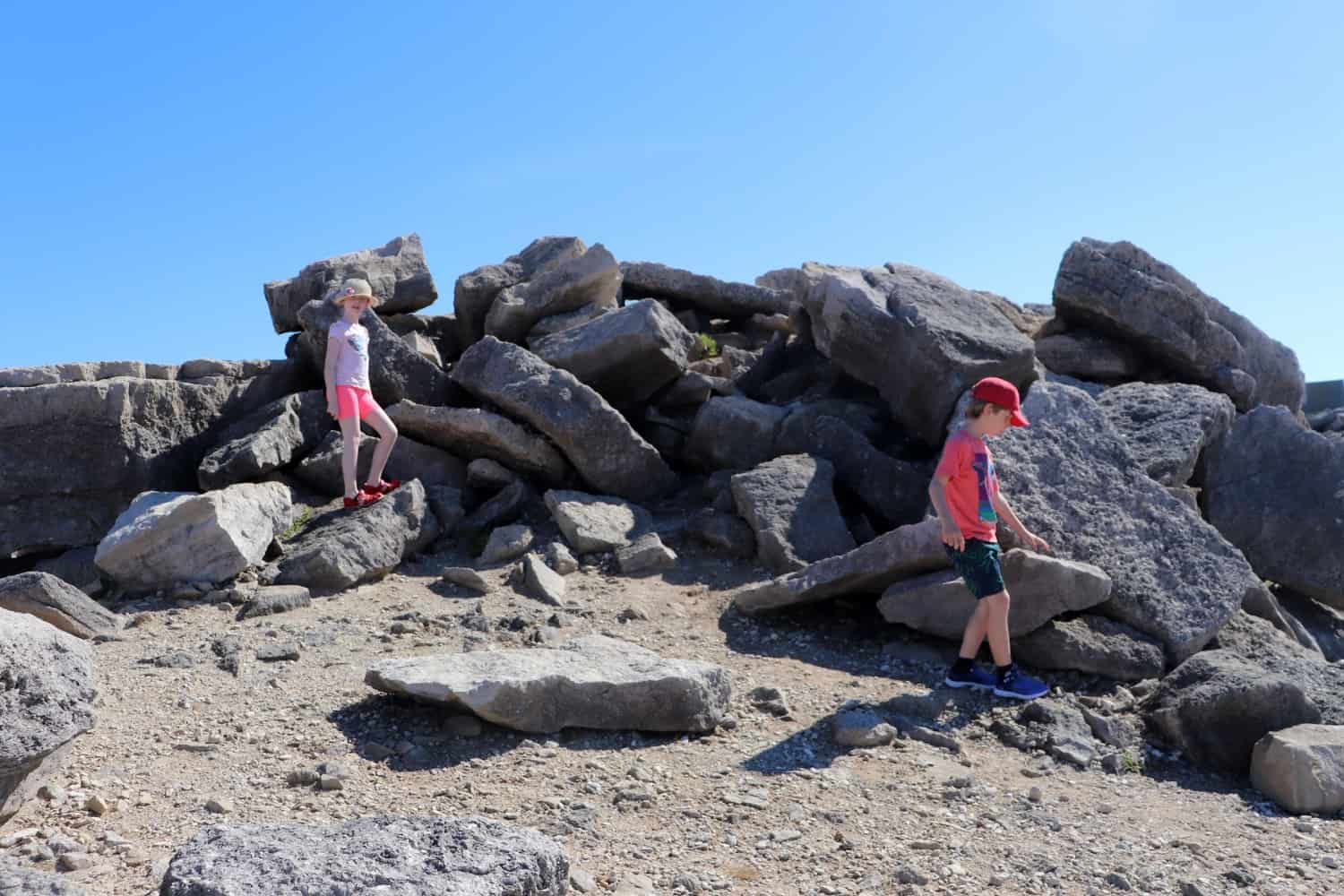 From Portland Bill you can see for miles – all the way to Chesil Beach in one direction and out across the English channel. It's such a beautiful place and we really enjoyed our visit.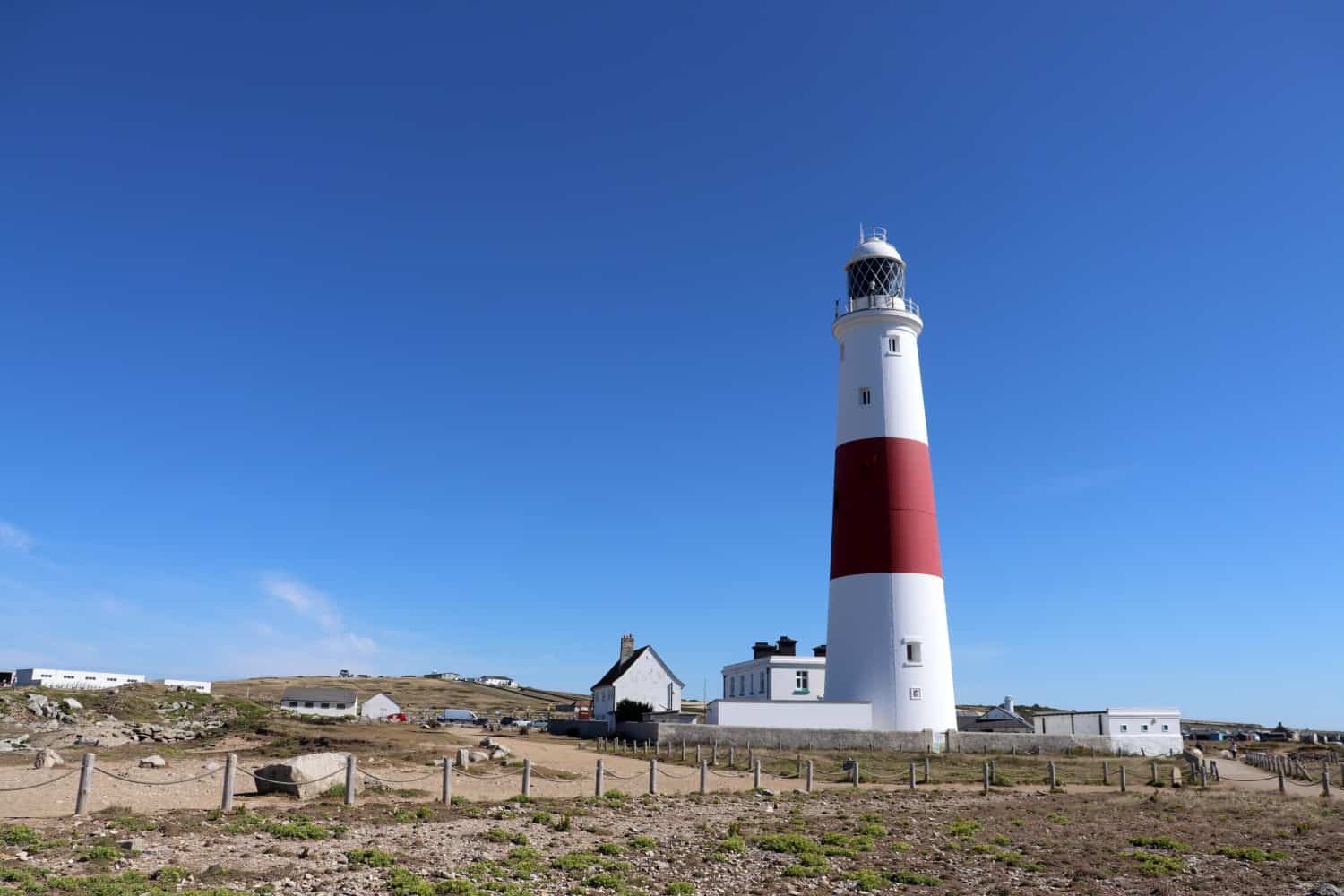 From 5th August tours have been reinstated on certain dates. You can find out more and check opening times over on their website. We're looking forward to making another trip in the future to see the lighthouse in all its glory!