Disclosure: We were invited on this break for the purpose of this review however all opinions are my own.
It's always lovely finding family friendly hotels to stay at. At the start of half term we were invited to stay at the Jurys Inn Hinckley Island Hotel and I realised it's in one of our favourite parts of the country. It has so many National Trust places nearby and is only half an hour from Drayton Manor – so that was our weekend sorted!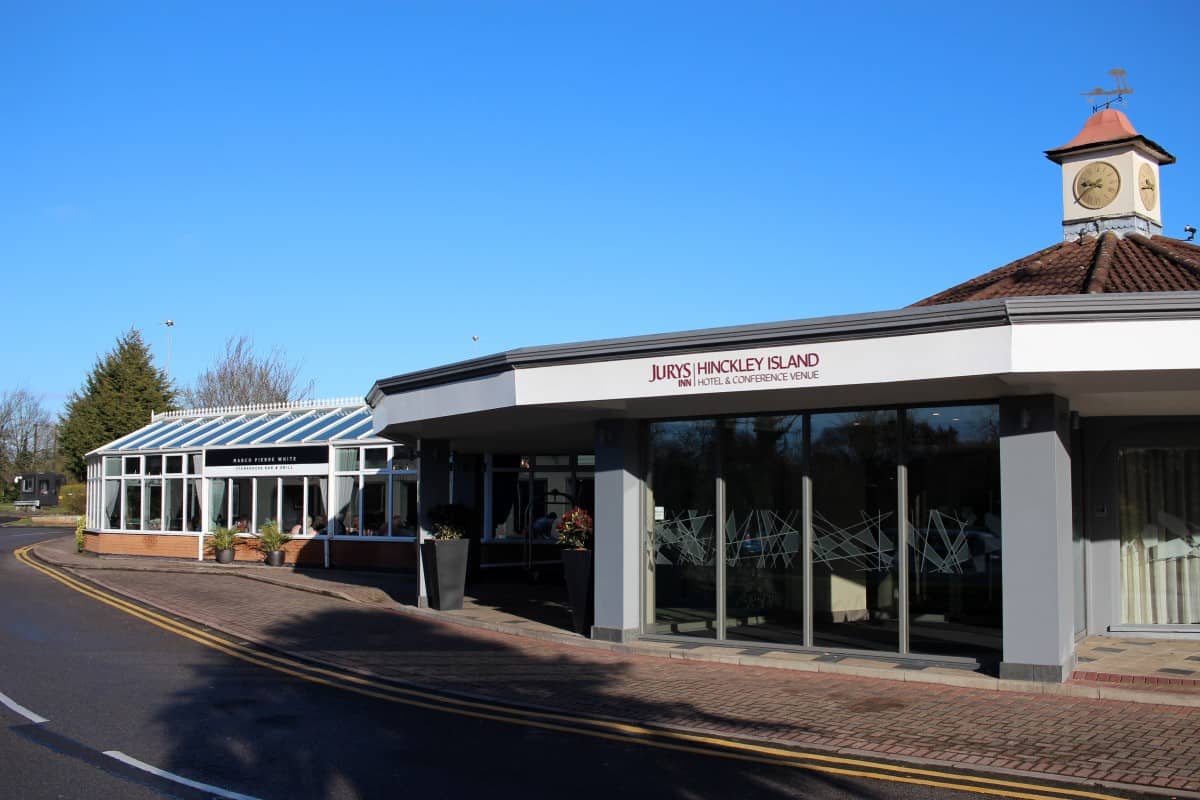 What were our first impressions of the Jurys Inn Hinckley Island Hotel?
From the outside Jurys Inn Hinckley Island doesn't look like anything special but we were blown away as soon as walked through the main doors into reception. There is plenty of free parking and the location is fantastic. The hotel feels so much grander than I had given it credit for and the staff were so lovely throughout.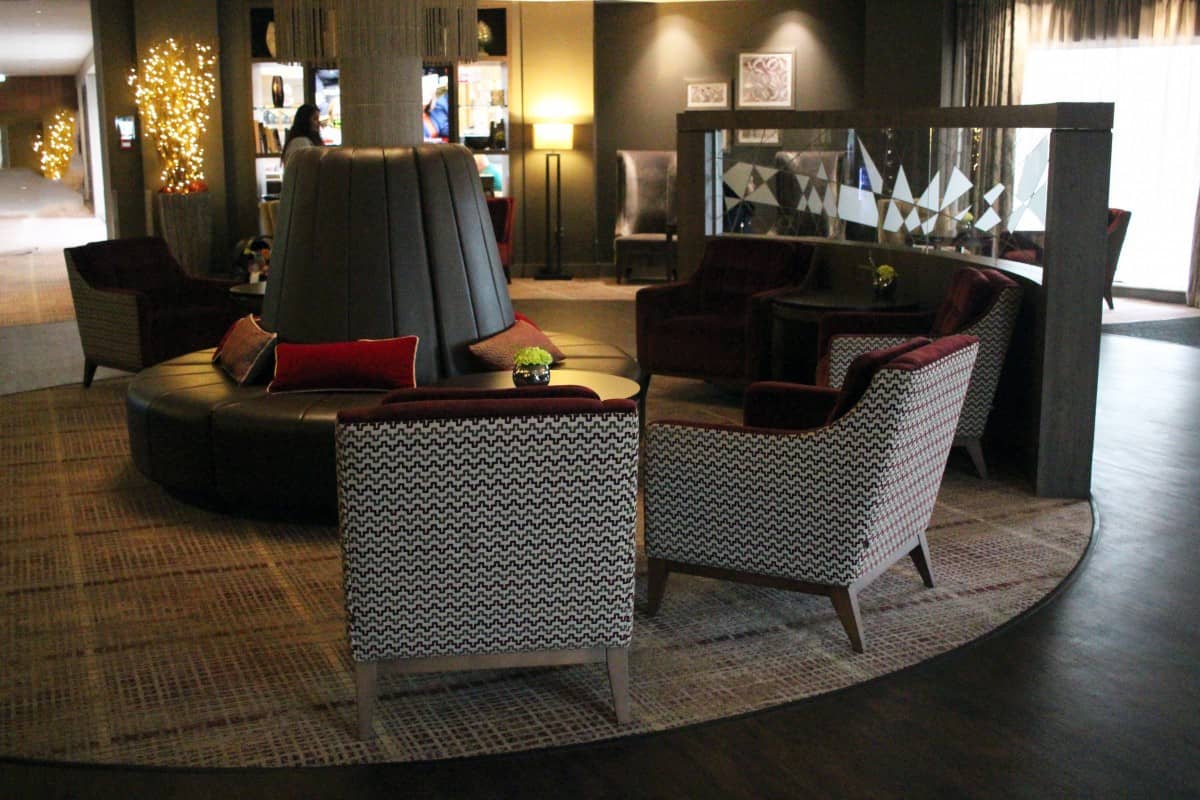 All the rooms were located in corridors off a main communal area. You could see from here that the hotel was pretty big but it never felt too busy. This main area was so nice and bright, full of places to sit and as soon as walked into the space we had a real wow moment. It was so impressive.
What was our family room like at the Jurys Inn Hinckley Island Hotel?
Our room had two double beds, so many pillows and plenty of storage space. It also had tea and coffee making facilities but no bottled water – something I've got used to in other hotels. But, there were glasses in the bathroom and the room had everything we needed – plug sockets next to the beds, a hairdryer and enough space for the four of us to be comfortable. plus free wifi and room service too.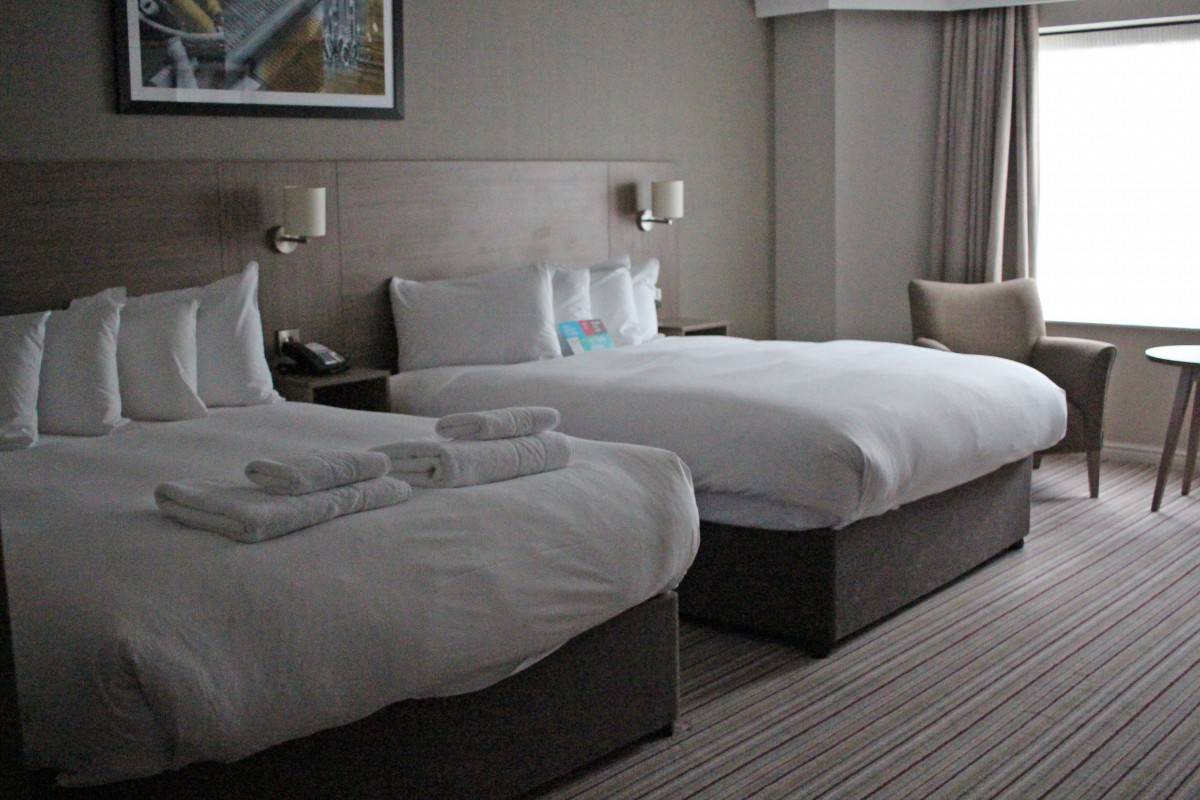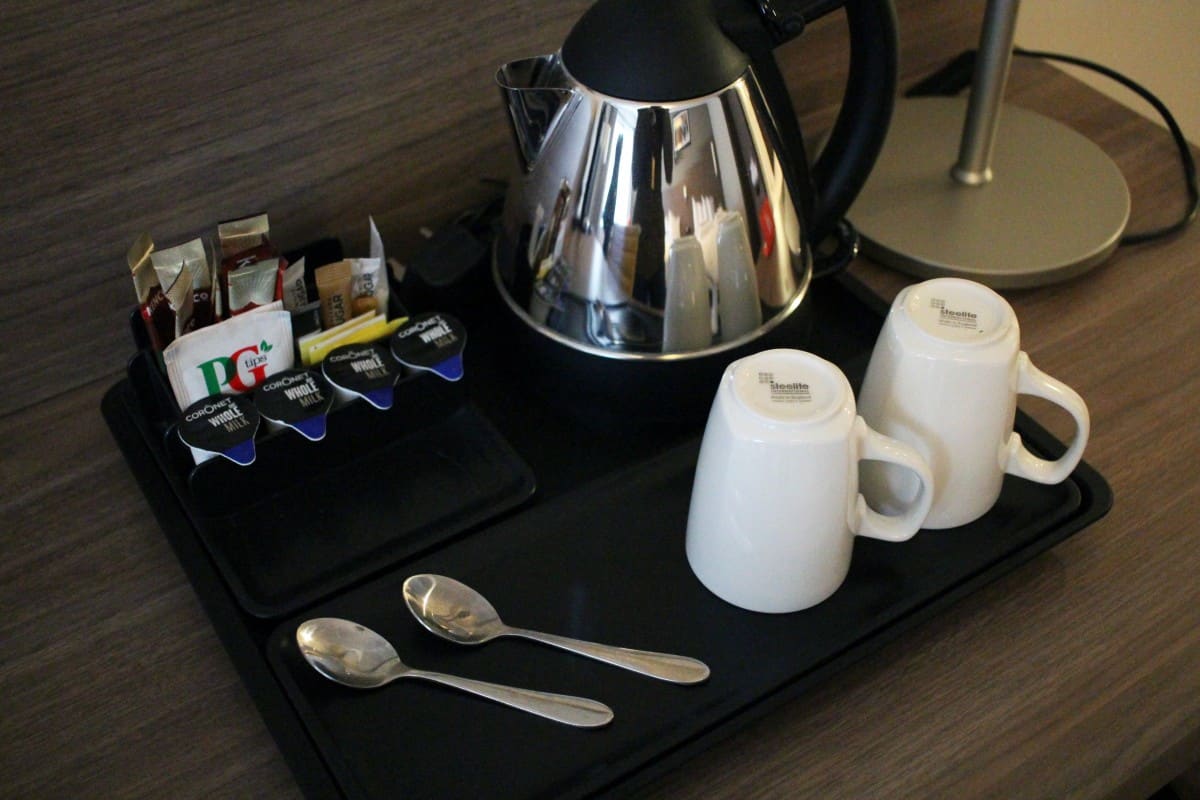 The room also had a really big bathroom with a bath and a shower over it. There were complimentary toiletries, so many towels and the water pressure in the shower was good too.
What were the facilities like at the Jurys Inn Hinckley Island Hotel?
We spent the afternoon relaxing in the room before heading to the swimming pool. Now, I was expecting a typical rectangle hotel pool but the Jurys Inn Hinckley Island leisure facilities are incredible and definitely a huge selling point of the hotel for me. The changing rooms were clean and not too busy and the pool was spa quality.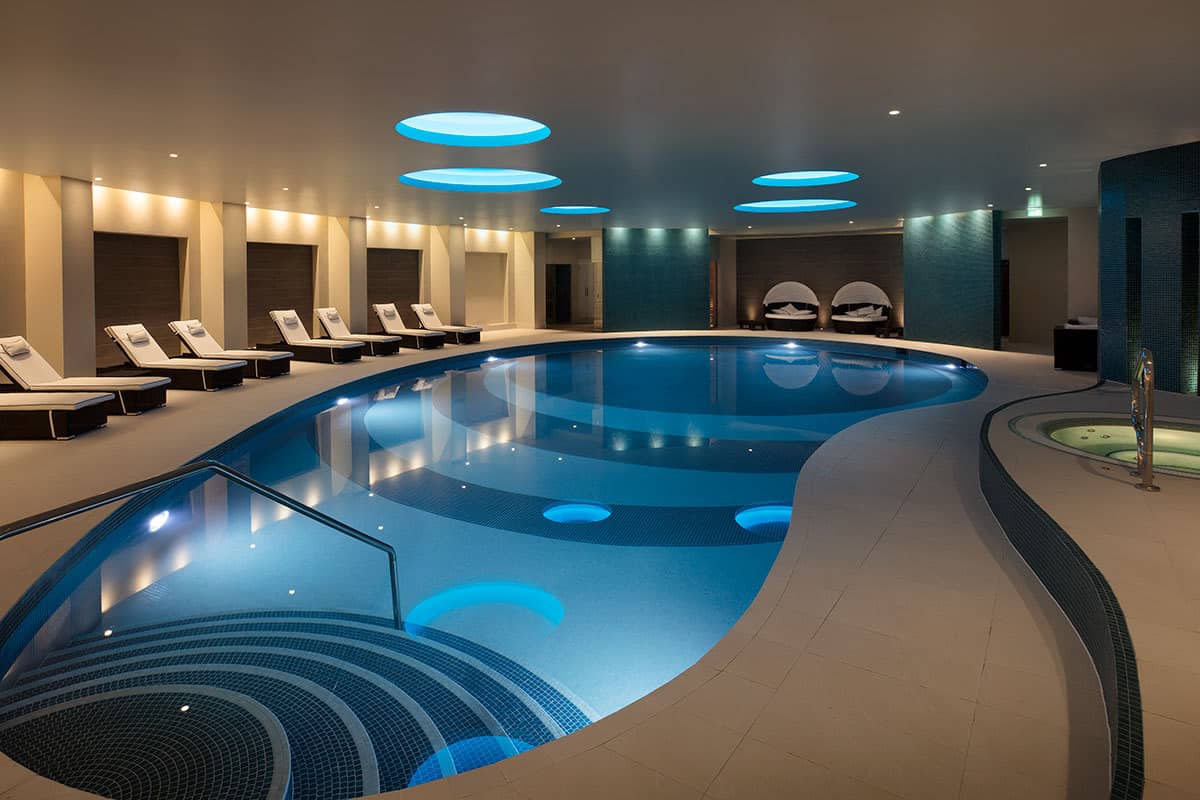 It was so nice and warm with ambient lighting and a shape that really worked for the space and allowed a lot of people to use the pool at once without it feeling too busy. There was lovely rattan loungers around the sides and a jacuzzi, sauna and steam room too. The children could have easily stayed in the pool all day. The pool does have family swimming times but these are all day on a weekend and just morning and late afternoon during the week. The hotel also has a leisure club with the usual gym facilities.
What were the dining options like at the Jurys Inn Hinckley Island Hotel?
After swimming the children had a bath and then we went for dinner in the hotel's Marco Pierre White Restaurant. When you book your stay you can pre-book a 2 or 3 course dinner as well for £20-£25 a head which is fantastic value. The restaurant had such a nice ambience, with low lighting and beautiful decor – and they even had activity packs for the children.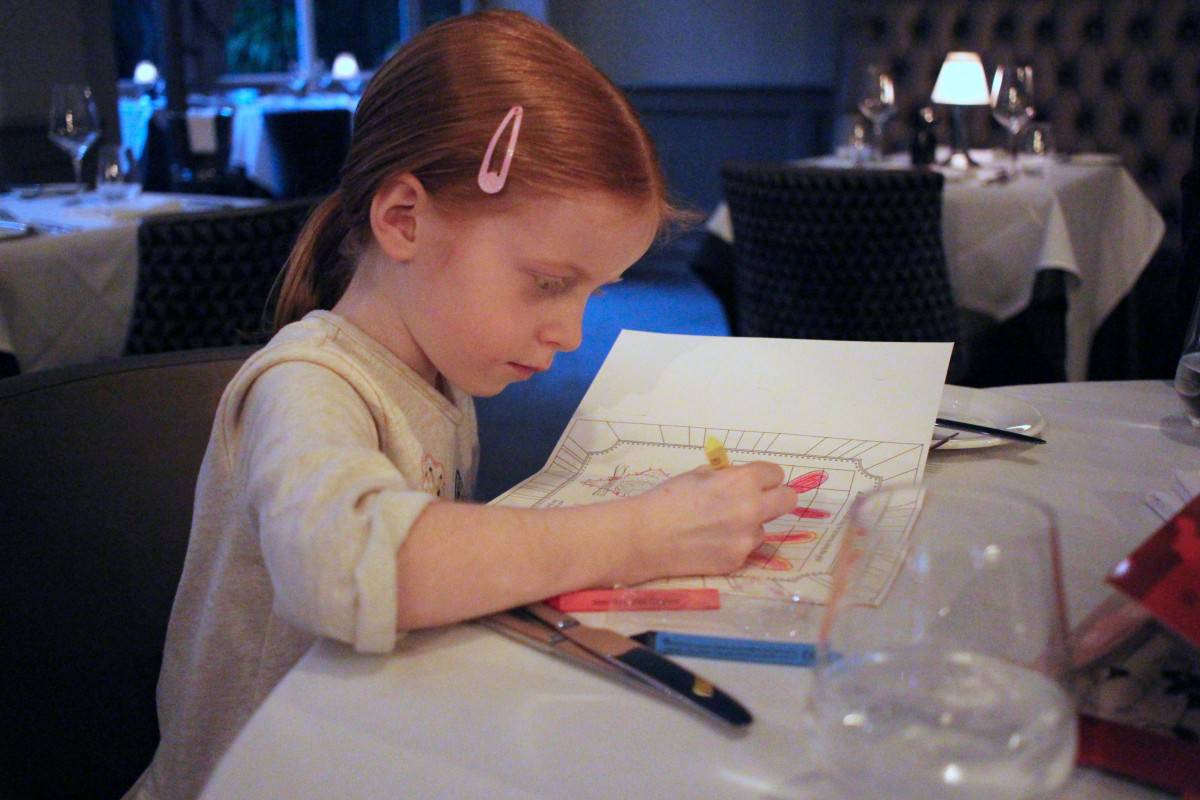 The children had a seperate children's menu to order from with one choosing a burger and chips and the other having fish and chips. The portion sizes were great and the quality of the food was perfect – the burger was a really meaty burger with proper cheese on it and the fish batter was nice and crisp and not too oily.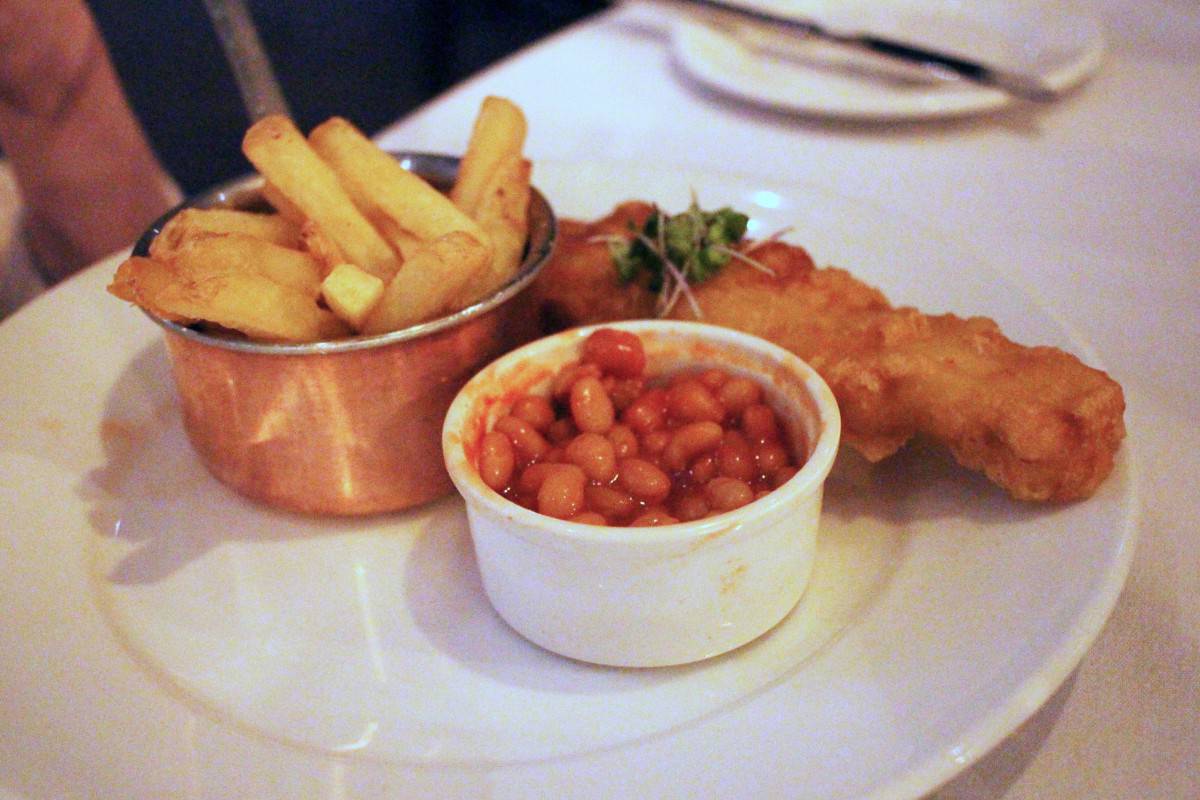 Dave and I went for the pork belly and a classic burger both of which were really good portion sizes, well presented and so full of flavour. My pork belly was served with crackling, a fondant potato and so much veg and gravy – it was a great meal.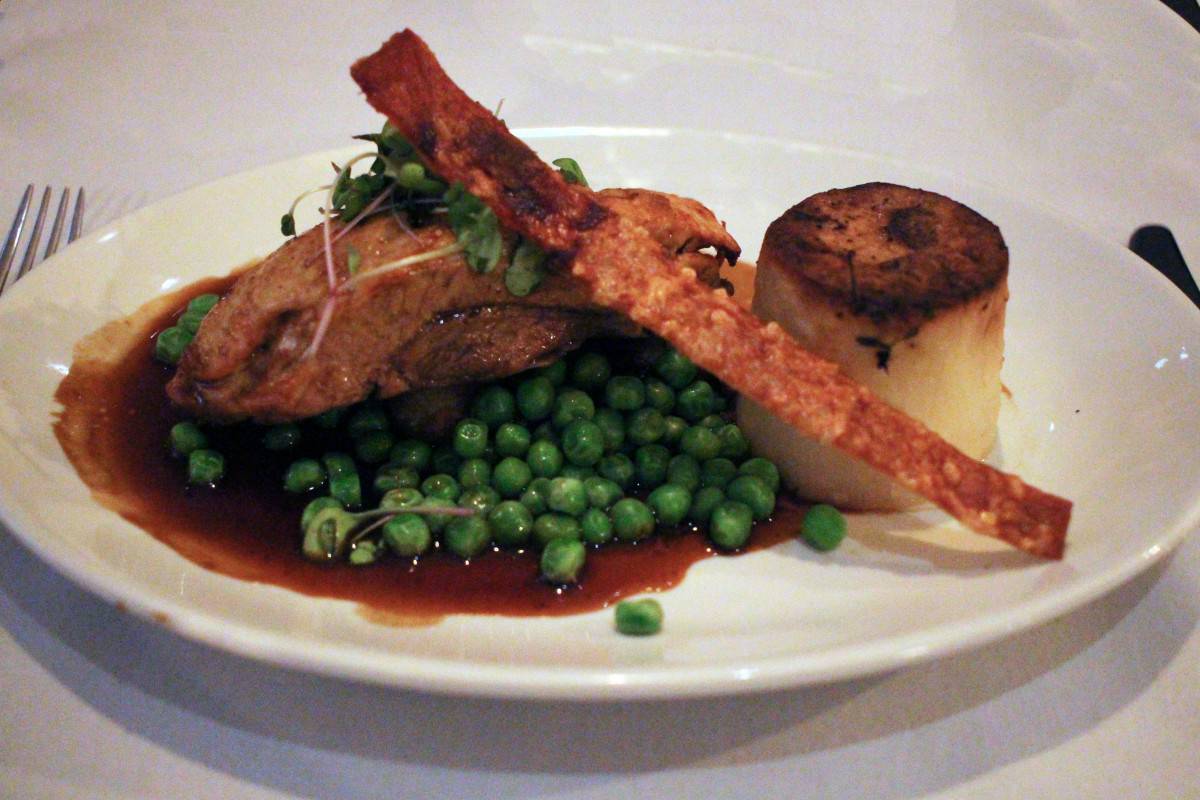 For desserts the children chose ice cream and sticky toffee pudding which were both lovely and good sizes for the children. Dave chose the cheese with sherry soaked fruitcake and was disappointed that it was literally just cheese and fruitcake. I think he was expecting more on the presentation front. I had Eton Mess which was so rich and creamy, full of fruit and sauce and a really lovely way to finish a meal.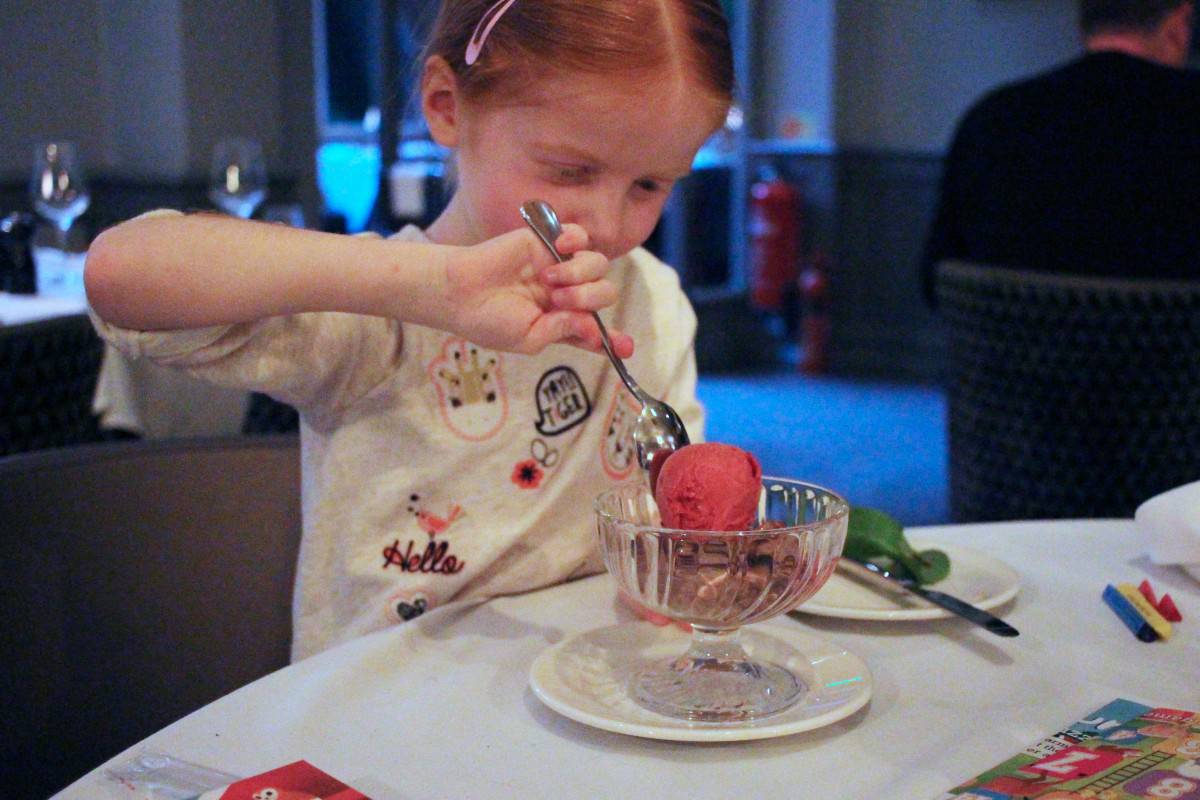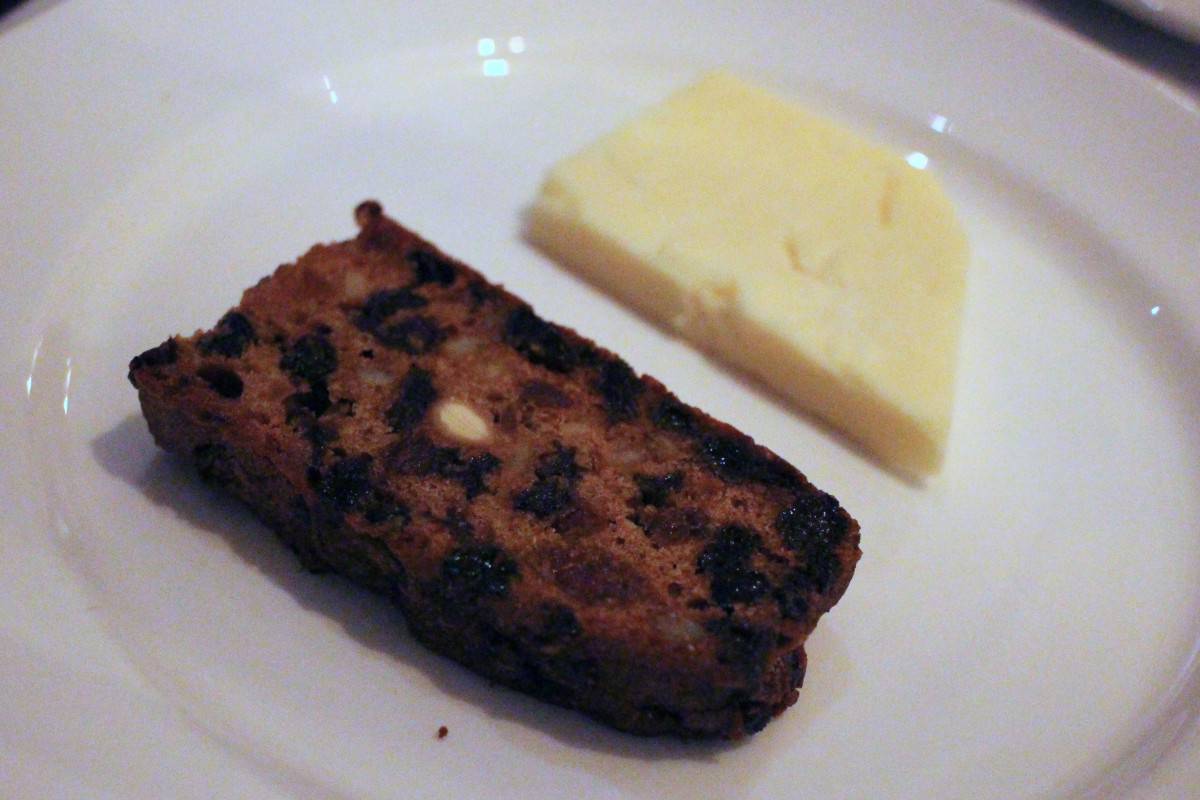 After dinner we went back to our room and were impressed with how much light the curtains kept out – our room was pitch black all night, perfect for a family weekend away. We did have noisy neighbours in the room next door which isn't the hotel's fault – and we could have complained but the children were asleep and we didn't want to disturb them. So Dave and I just put up with it until the noise stopped or we fell asleep.
We all slept really well and the beds were really comfortable but our electric radiator in our room clicked repeatedly every few hours, waking me up. Everyone else slept through it though so it may just be me that was sensitive to the noise.
The children woke up at 8am and we got dressed and headed down to breakfast. Breakfast is served in the restaurant where we had dinner the night before and we sat in the lovely bright conservatory. Everything is a self service buffet including hot and cold drinks and the spread was fantastic.
The breakfast buffet had so much fruit and juices, cheeses, meats and bread as well as cereals. There was also a good cooked selection and pastries too. The children love this style of breakfast as there is always something they like and they love that they can have one thing and then go and get something else if they're still hungry.
Although it was quite busy, as the buffet is laid out over quite a big area you didn't need to wait to get food – it was all managed really well. We did find that some of the hot options were overcooked due to how they're kept warm but we still had an enjoyable breakfast and it really set us up for the day.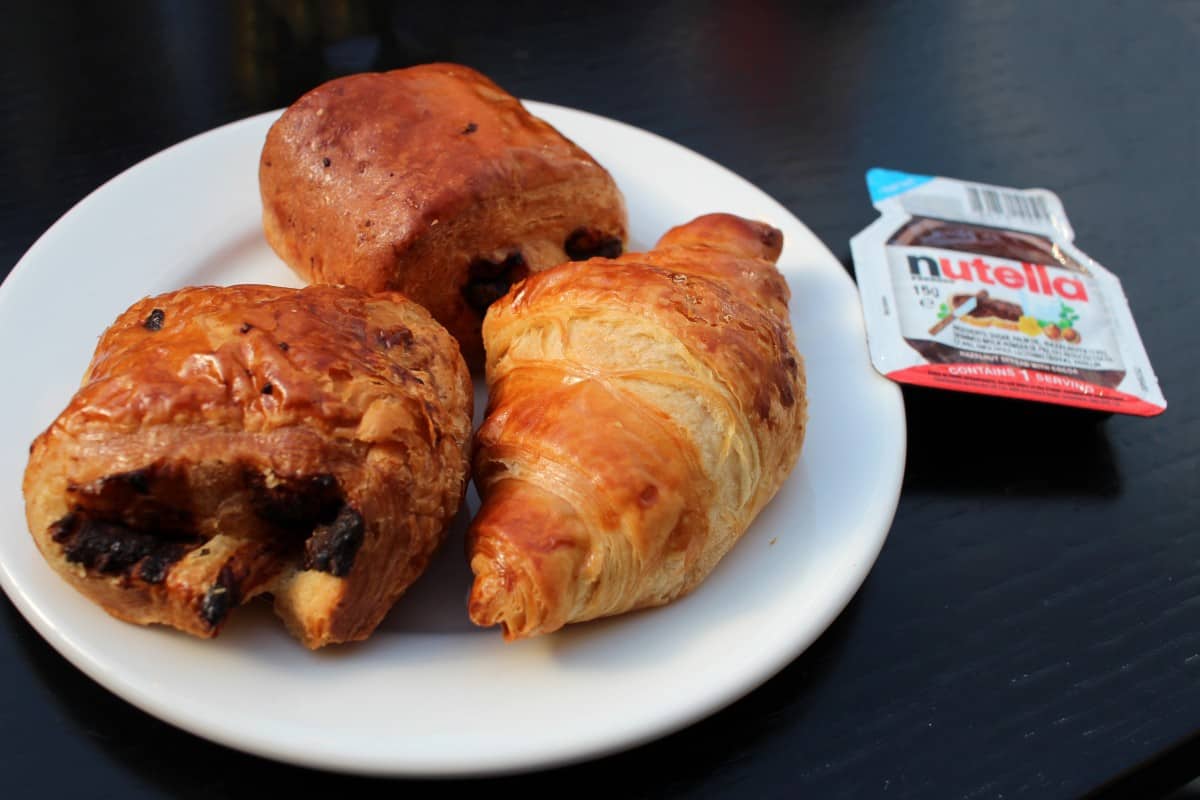 The Jurys Inn Hinckley Island Hotel was a great base for a family weekend away. It has a lake outside it which would be beautiful to relax next to in the warmer weather and there was so much parking making it a really accesible hotel. We were so impressed with the hotel's amenities and decor and it made for a really nice weekend.