Disclosure: We were invited on this break for the purpose of this review however all opinions are my own.
A few days ago a friend and I were invited for a spa day at the Brooklands Hotel. It's a hotel I have always been familiar with but have never been to, knowing that it's right next door to the Mercedes Benz World and opposite the Mercedes test track.
Brooklands Hotel offer many spa packages with spa facilities to compliment the treatments. We were booked on a package with a 50 minute treatment each, lunch and the whole day to make use of the spa.
We arrived at the hotel and were immediately impressed with it – really grand and with a lovely welcoming feel. We had a friendly greeting and were advised to make our way to the third floor which is home to the Brooklands Hotel Spa.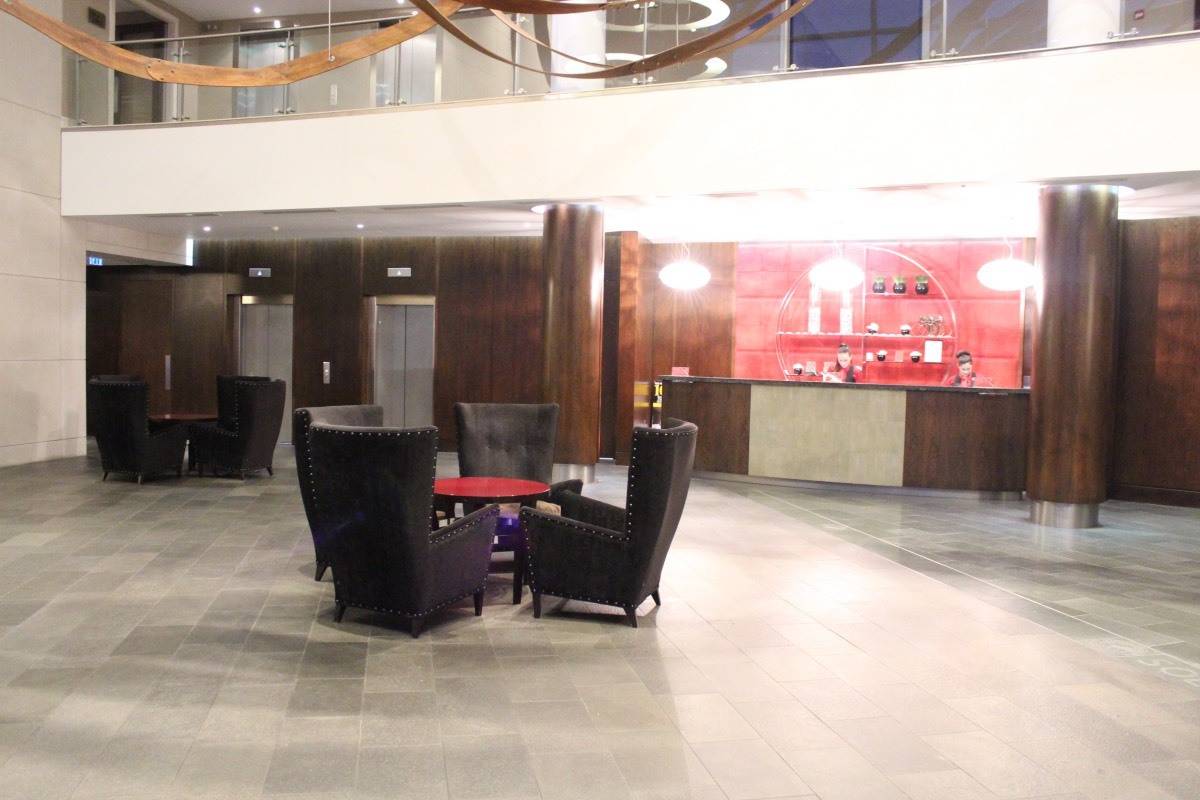 On arrival we were given robes and slippers before filling out a health questionnaire for the spa treatments and choosing lunch from a menu. This was a great idea and saved so much time later on.
We were then free to use the spa facilities. The changing rooms are nice and modern with plenty of lockers although we arrived early in the morning and surprisingly most of the lockers were taken already – leaving only really high up ones available for our use. I don't know whether staff use the lockers but it would be nicer if there were more lower height ones available for spa guests to use.
The changing rooms also had showers and access to the sauna and steam room. Both the sauna and steam room are quite compact but a functional size although the steam room wasn't working for the duration of our visit. We made use of the sauna and really enjoyed it.
There's a meditation room which contains three waterbeds and is available to book in twenty minute slots. This is usually one booking per half day and so we had a session in both the morning and afternoon. The atmosphere in this room is wonderful, with low lighting and different coloured lights creating a really nice ambience. It also has relaxing music playing and the warm water beds were lovely to relax on. We could have easily stayed there all day and it would have been nice to have a little longer than twenty minutes at a time.
One of the best aspects of the Brooklands Hotel spa was the hot tub on the balcony. Although January, and the coldest day of the year so far – when it started to snow – it was so nice to be in the lovely hot water in the hot tub, watching Mercedes cars drive round the track and just soaking it all in.
We both absolutely loved the hot tub and it was quite a sociable space too – we chatted to a lot of other guests and really enjoyed ourselves, especially with lots of dry fluffy towels available throughout the spa.
Lunch was served within the spa so you didn't have to get dressed and could happily stay in your robe to eat. But the food was provided from the 1907 restaurant – making it top quality and a really good variety too. Our table had a personalised sign on so we knew where we were sitting and it was such a lovely atmosphere to eat and relax in.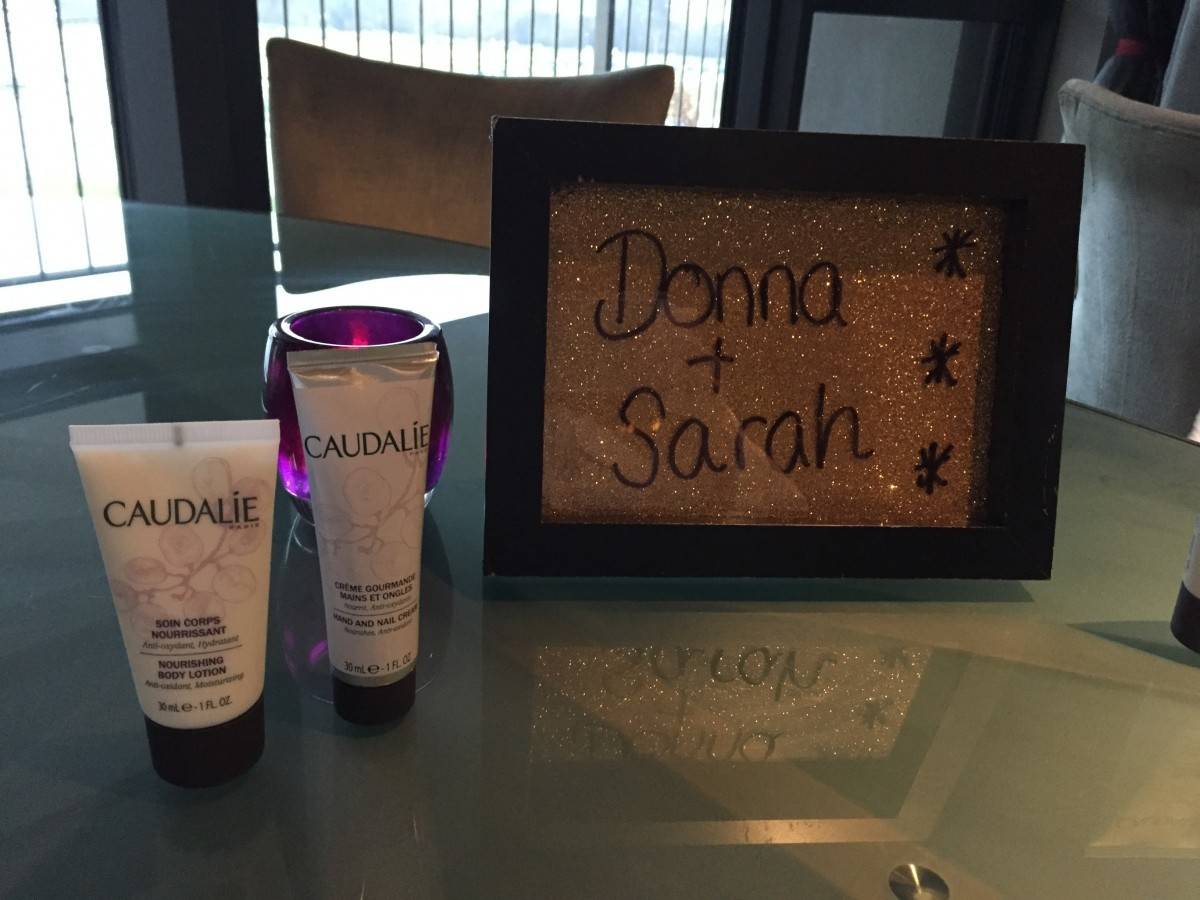 I had the Reuben panini which was pretty much a deli style panini, full of beef, sauce, cheese and pickles. It was served with fries and a side salad and was the perfect treat on a relaxing spa day.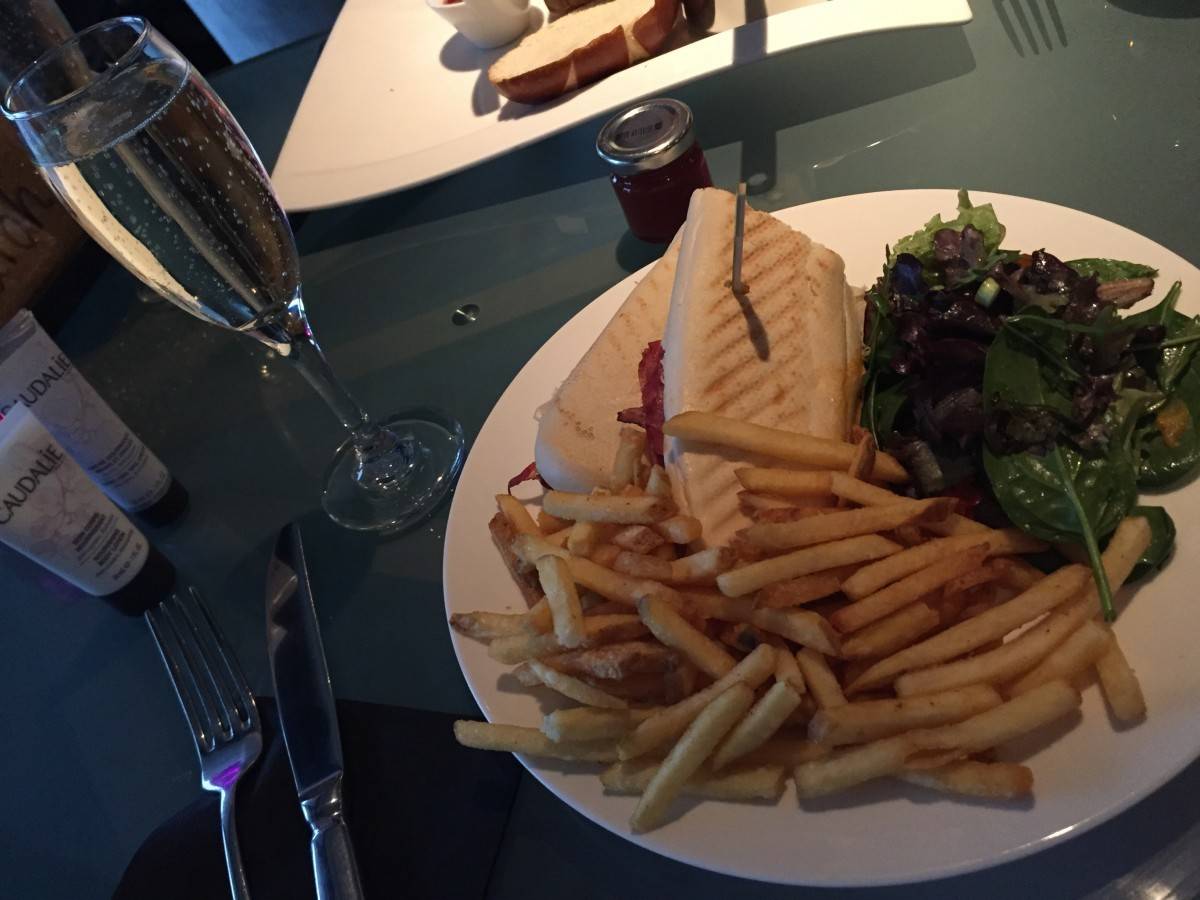 Sarah had the Portobello and Goats Cheese Burger which looked amazing. There were plenty of vegetarian options and this was served with a hash brown in the brioche bun too as well as a fried quail egg. Also served with fries and a relish it was such a filling meal – and we both enjoyed a glass of prosecco as well as soft drinks with our meals. The perfect lunch.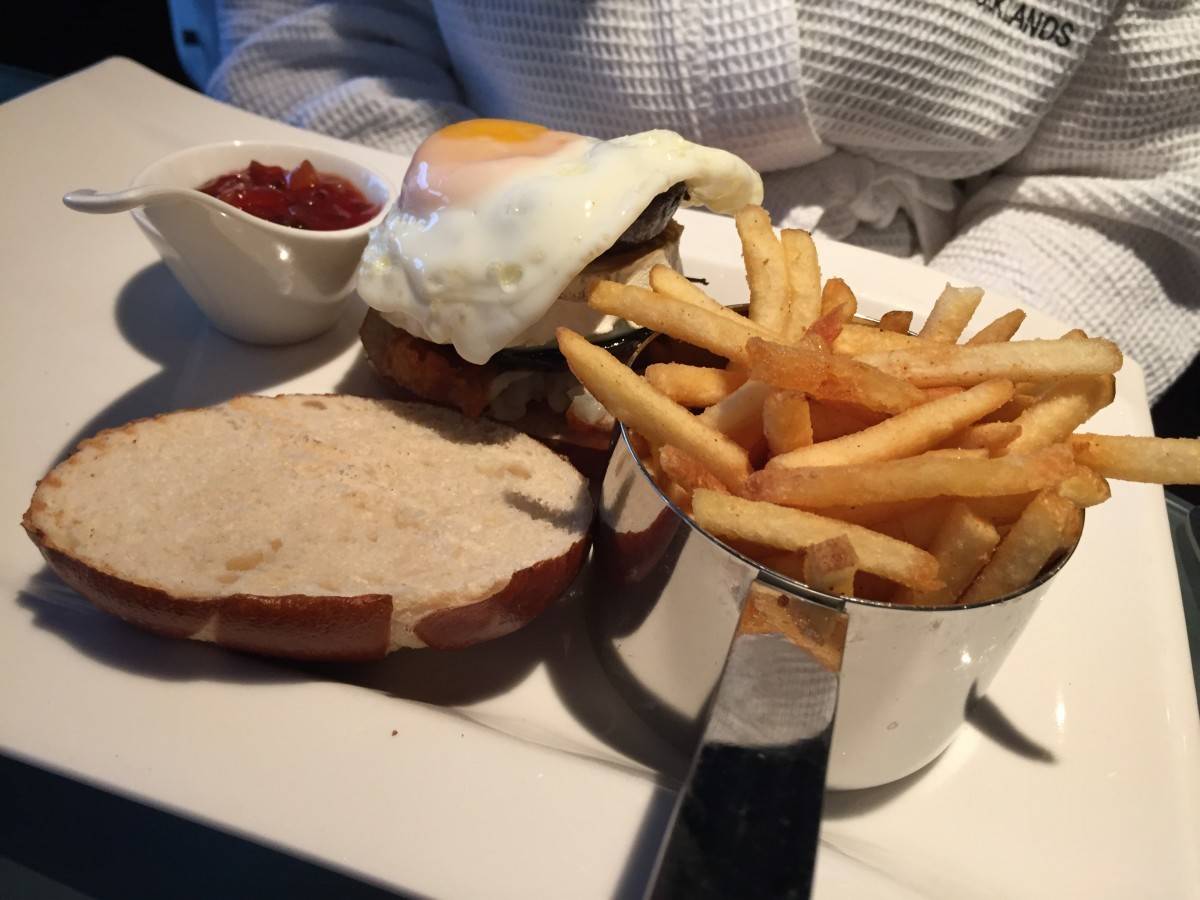 After lunch it was time for our treatments. I had the Caudalie Fleur de Vigne Candle Massage and it may well be the most relaxing massage I have ever had. I usually have massages to get rid of aches and pains, loosen up my neck and relieve tension but this one was all about relaxing – and it worked wonders.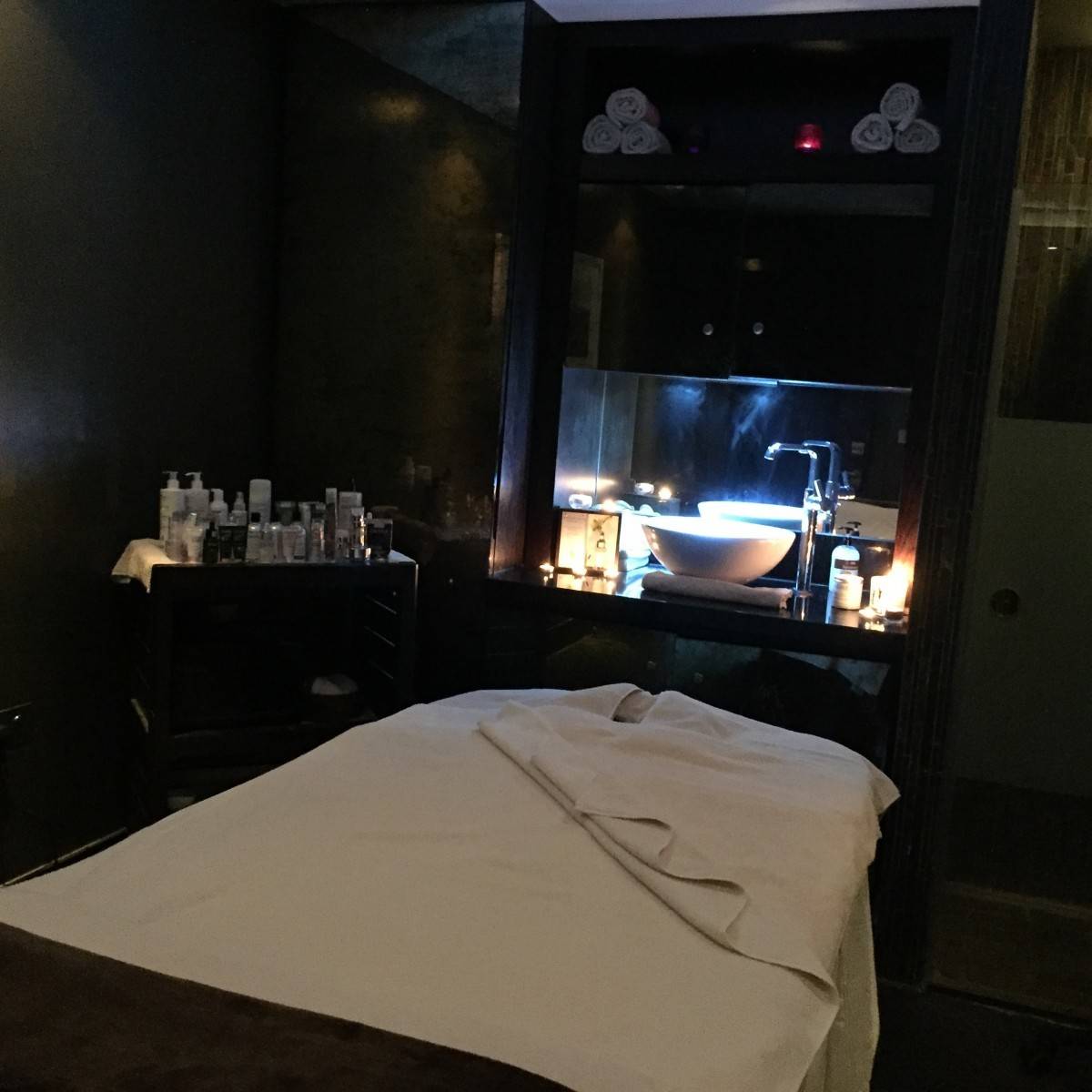 The massage involves really warm wax being put on your body which melts into a luxurious oil as it's massaged. With candlelight and low music it was a really lovely, sensual massage and I wish it could have lasted forever.
Sarah had the Caudalie Facial and she said that she'd wondered how they could make it last 50 minutes. But, they tailored it to her skin and any problem areas, using so many products and giving advice about skin care and products to use in the future.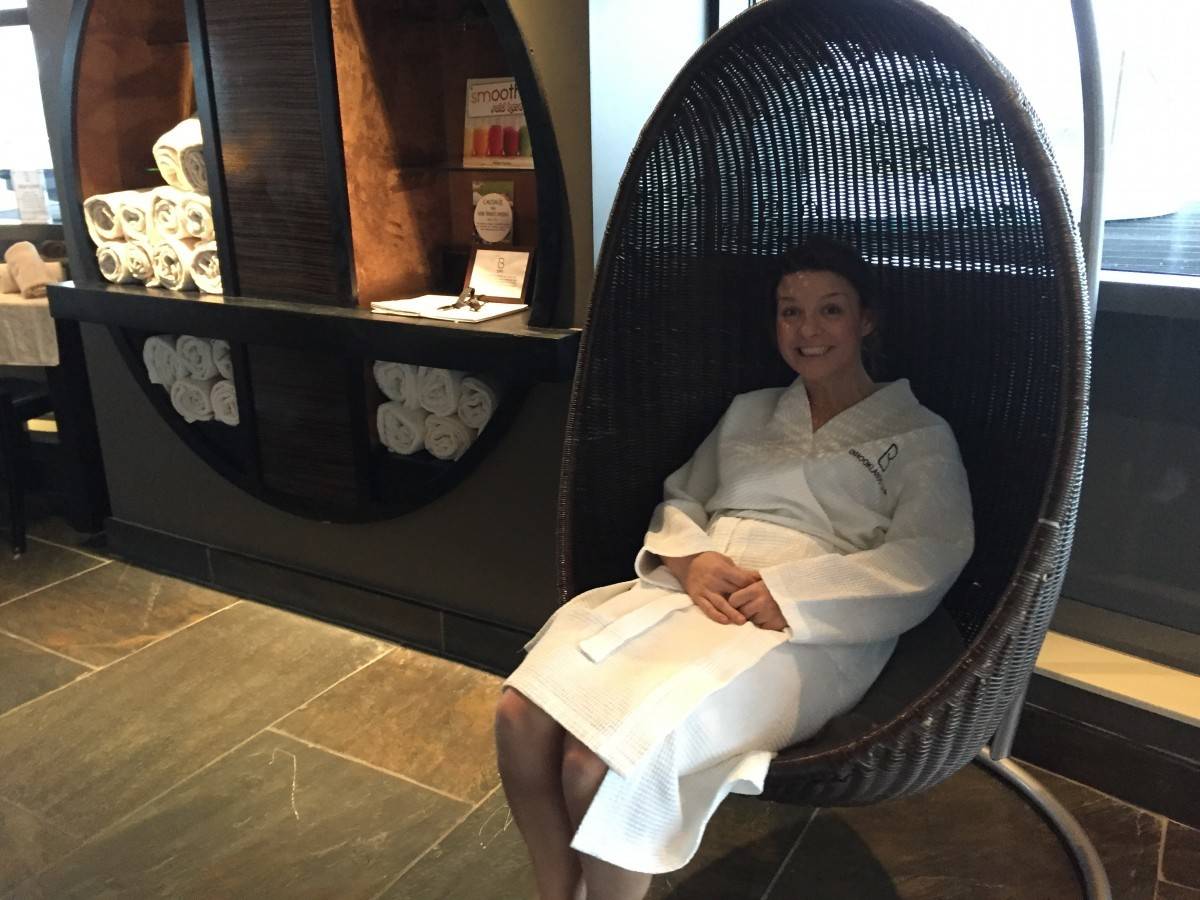 The facial also included little massages of the head, neck, feet and hands which Sarah wasn't expecting but really enjoyed. She came out saying the same as me – that she wished that her facial could have lasted longer and she was willing it not to end. We have been on a fair few spa days over the course of our friendship and Brooklands Hotel definitely comes out top for the quality of the treatments – absolutely faultless.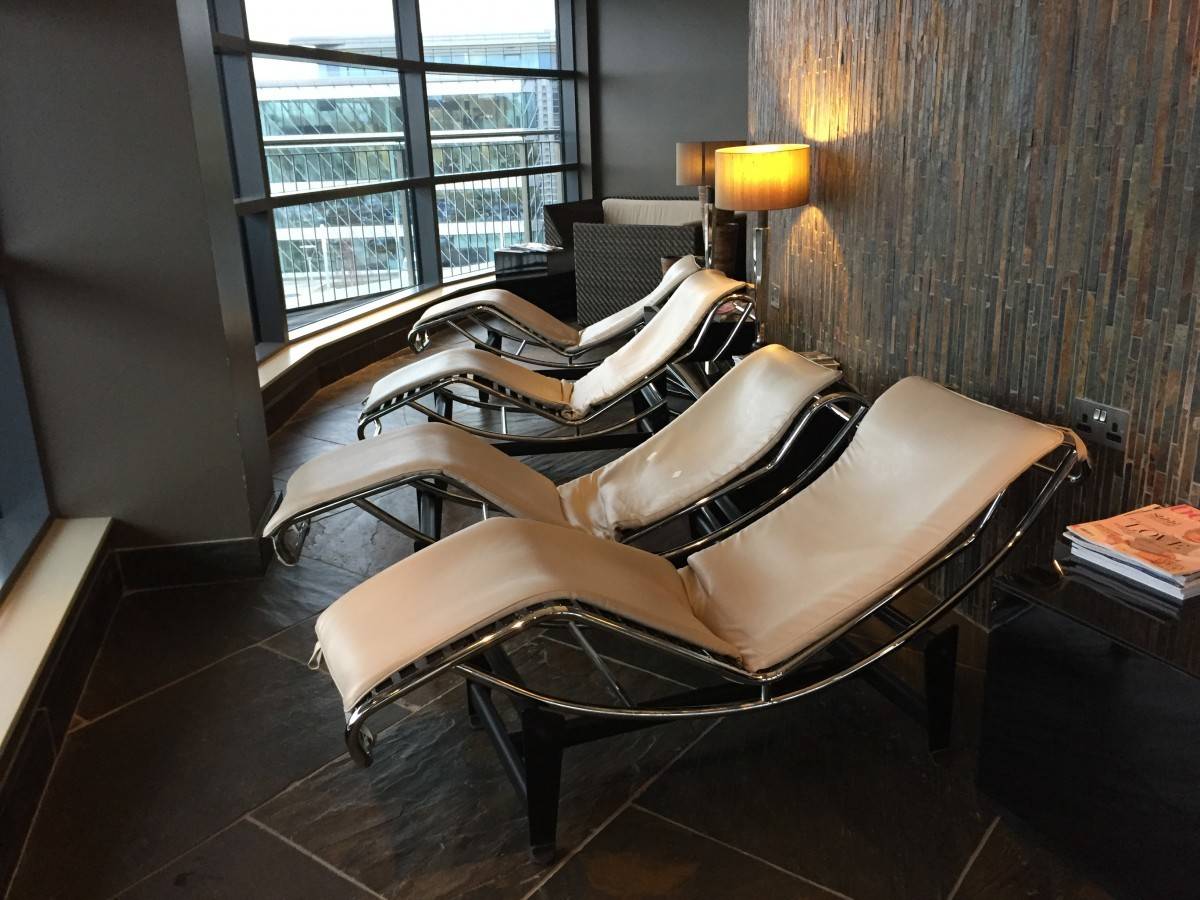 After our treatments we went to relax on one of the many loungers. The whole of our time at Brooklands Hotel went by far too quickly and I wish we could all do it again tomorrow.
The Brooklands Hotel Spa isn't like other spas – with a pool and a whole extensive thermal suite. It is a spa that centres around the amazing treatments they offer and the spa facilities compliment that. If you are looking for somewhere to go and just use the spa facilities, without treatments, this may not be the place for you.
But, if you are looking for an all inclusive spa package for a girly trip away, a mum and daughter day or a celebration then this would be perfect. The only thing to note if wanting a his and hers couples break is that as the sauna and steam room are in the changing rooms they are separate ones for men and women which won't suit everyone – but it gives you some time to yourself too. For us, this spa package was wonderful and definitely something we would book again in the future.