When we spent a weekend in Greenwich we stayed in Greenwich but did Up at the O2 and needed to get to the O2 one lunchtime. We looked at all the transport options – from tubes to cabs – and ended up deciding to take the Uber Boat by Thames Clippers.
What is Uber Boat by Thames Clippers?
Uber Boat by Thames Clippers services are the fastest, most frequent and reliable boat service on the River Thames. It's another form of transport in London for commuters and tourists, carrying over 4 million passengers each year, operating from Putney all the way to Woolwich Royal Arsenal and stopping in so many places along the way.
How can you pay for the Thames River Clippers service?
You can pay for your tickets with an Oyster Card or contactless payment. You can also use the Thames Clippers Tickets app or the Uber app. However, we chose to book our tickets in advance online.
How much does the Uber Boat cost?
The Thames Clippers London River Bus is divided into zones, much like when you travel on the tube. The boats operate in three different zones – West, Central and East and the fare you pay will depend on which zones you travel in.
You can save up to 23% off the standard fare by buying tickets online, via the apps or when travelling using a Contactless or Oyster card. Children and Freedom Pass holders receive 50% off adult fares and under 4s travel free, TfL Travelcard holders receive a third off standard fares and Uber Boat season tickets.
Thames Clippers roamer tickets
Much like daily travelcards or hop on hop off tour buses, you can get a river roamer ticket for the Uber Boat, letting you travel wherever you like, as many times as you like. The River Roamer tickets give unlimited all day travel across all of the Uber Boat stops or you can choose an East Zone River Roamer to explore the Royal Borough of Greenwich and the local area.
We found that a Thames Clippers Family Roamer Ticket for the East Zone was much more affordable than any other travel option. It cost us just £19.60 for our family of four when we booked online but you can also book in advance on the app too.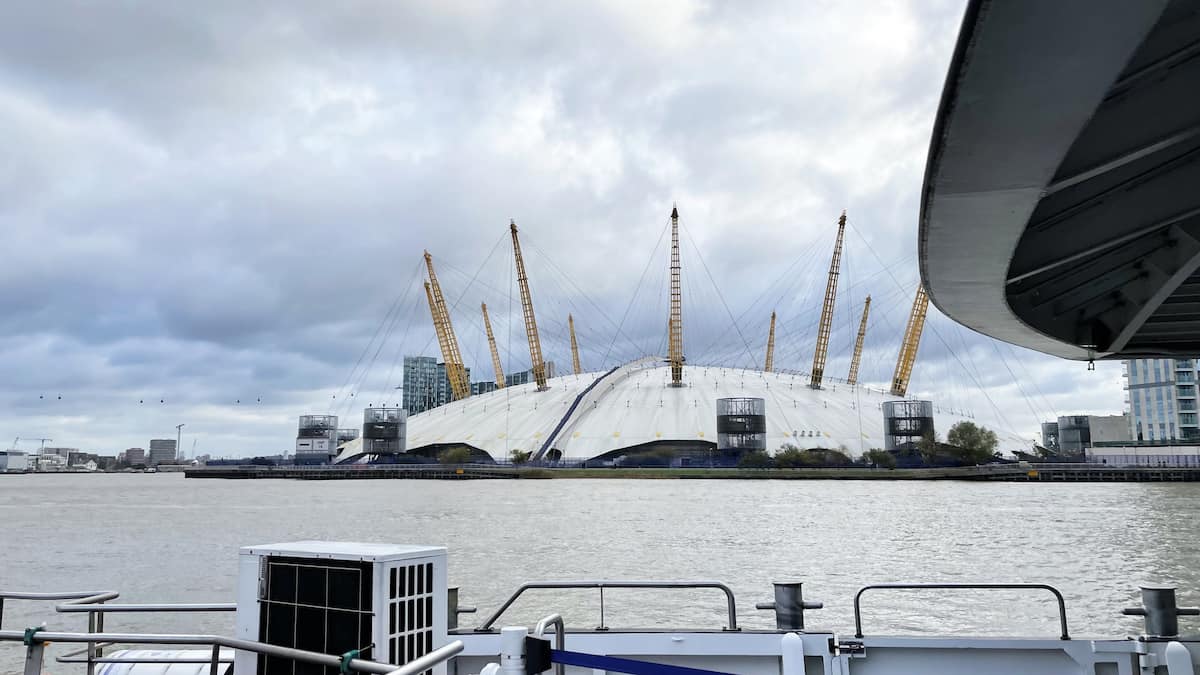 The East Zone covers all piers from Canary Wharf through to Woolwich at the end of the line and it's a lovely part of the Thames to explore. You get to see the O2, the Thames Barrier, the massive business district at Canary Wharf and so many historic buildings along the way.
Exploring the rest of the route you can see everything across London from London Bridge at the London Bridge City pier to Central London, the London Eye, the Tower of London and the Tate Modern all the way to Wandsworth Riverside Quarter piers and Battersea Power Station. It's a great way to do some sightseeing without breaking the bank whilst seeing London from a whole new perspective,
We got on the Thames Clippers boat at Greenwich, travelled to the end of the line at Woolwich and then travelled back, getting off at the O2 at the North Greenwich piers on the Greenwich Peninsula. We saw the Old Royal Naval College, the Royal Observatory and the Cutty Sark from the river. It felt like such an adventure and was a great addition to our weekend in Greenwich and such a nicer experience than just getting on the tube or jumping in an Uber.
Uber Boats are a really frequent service. We only had to wait a couple of minutes each time we wanted to travel and the staff were super friendly. Unlike tubes or trains, staff have to dock the boat at each pier and set up the walkway for travellers to embark and disembark. It makes for a really interesting way to travel.
What are the Thames Clippers boats like?
We had no idea what to expect with Thames Clippers and we have been on a lot of boats over the years, all varying in quality, cleanliness and amenities. It's safe to say we were pretty impressed with Thames Clippers from the moment we first stepped on board.
The Thames river boats have comfortable seating and plenty of space. Seats are in rows with both forward and rear facing seating. It feels much line being on an aeroplane, with two aisles running through the seats.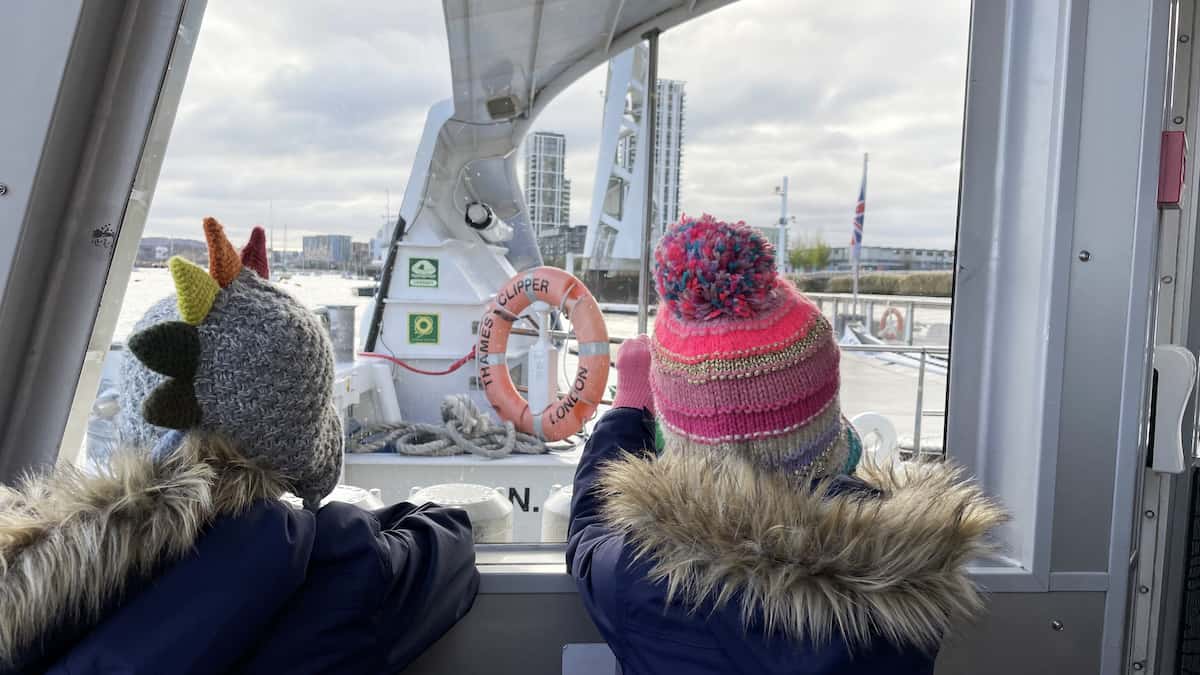 There are big windows down each side and a huge window at the front that gives great views if the Thames. There's also seating outside the main cabin where we sat on our return journey. It's windy but a great experience and something you should definitely do, even just for a short journey.
The larger river boats all have licenced onboard cafes and bars, with a range of coffees, snacks and alcoholic drinks plus they all have toilet facilities, and some have baby changing facilities too plus they have Metro and City AM newspapers available on board and Free Wi-Fi is available at the main piers.
We loved our Thames Clippers adventure and our Family River Roamer ticket was a great value sightseeing option. We'd definitely spend time on Uber Boats again in the future.
You can find out more over on the Uber Boat by Thames Clippers website and you can see the full Uber Boats route map here and check timetables including first and last boat times.