One place LP has wanted to go for such a long time is the Tower of London so when we spent a weekend in London earlier in the summer it was top of our list of places to visit with the children. We have actually been to the Tower of London as a family previously but as LP was only four at the time she doesn't remember it.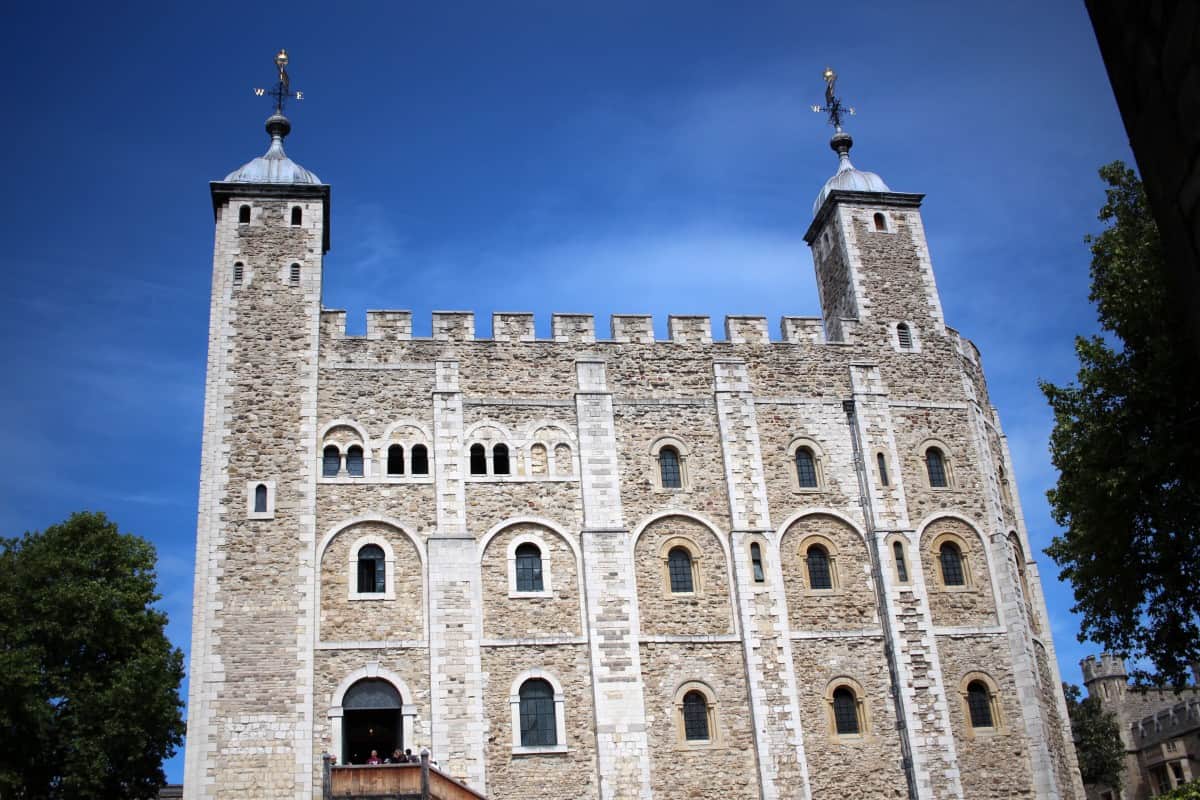 The Tower of London has stood on it's site on the north bank of the Thames since 1066. The main castle, known as the White Tower, was built by William the Conqueror in 1078 and the whole site has evolved many times during its thousand year history. It has acted as a prison, an armoury, a public records office and even home to the Royal Mint for a time too. More famously, it now houses the Crown Jewels with exhibits dedicated to each of the Tower's many uses through the ages. The whole site is part of the Historic Royal Palaces and is protected as a World Heritage site.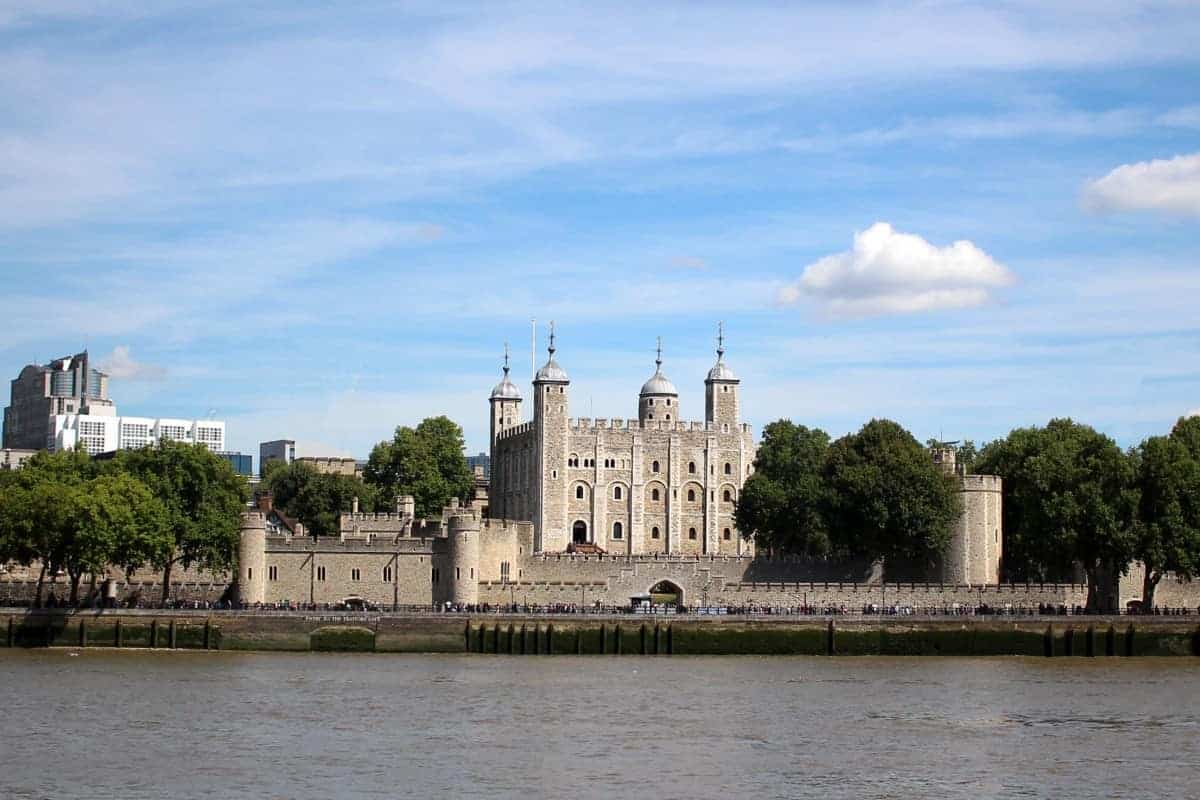 We only spent a couple of hours at the Tower of London but managed to walk around the grounds inside and went into the White Tower to look at the exhibitions. The children were in awe of the whole place, knowing instantly that they were in a real, historic castle and one full of so much history.
We got to see Beefeaters and the children loved their uniforms and how official they all looked. They're such a huge part of the Tower of London and such an iconic part of London. It's lovely to see them walking around the castle during your visit.
The children's favourite part of the Tower of London was seeing the Crown Jewels. This was the busiest part of our day out, with huge queues to get in to see the Crown Jewels and then a queue filing past them to the outside but, they are well worth the wait – even if photographs aren't permitted.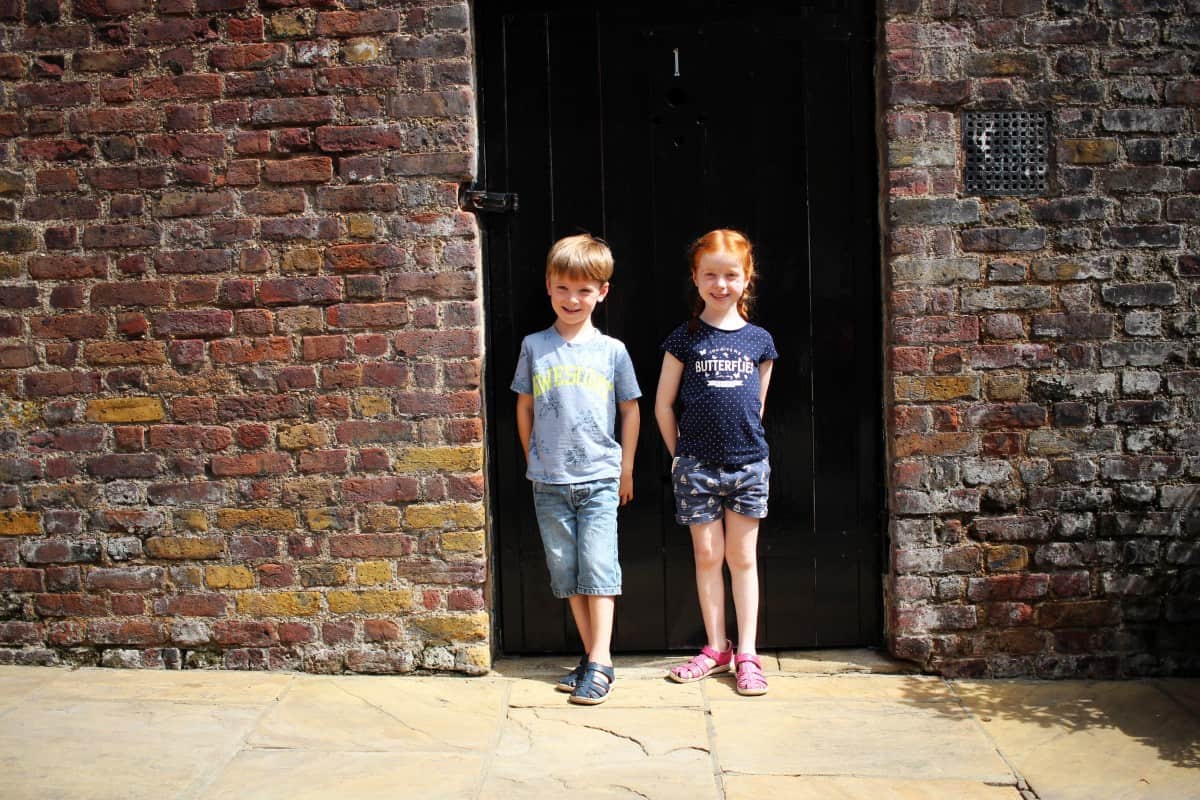 The Tower of London is such a great day out and we really only scratched the surface. We saw the main parts of the Tower of London but there were also free tours we could join guided by Beefeaters and so much more to see around the tower too. It's definitely worth venturing into London for.