Disclosure: We were sent the featured products for the purpose of this post however all opinions are my own.
LP and Little Man have loved Playmobil since they were toddlers. Now, 7 and 9 their love has only grown as the years have passed. They love building their own Playmobil sets and acting out adventures with them afterwards. You could imagine their excitement when the new Playmobil Dinos range arrived for them to test out.
The Playmobil Dinos range is exclusive to Argos and features three different sets that can all be used alongside each other to create a whole world of dinosaur related play.
The children first built the smaller sets. The Playmobil Motorbike with Raptor Toy Set was great fun to build. It includes a Playmobil explorer figure with helmet, gloves, backpack and sword, a motorbike for the explorer to ride on and a raptor figure.
The motorbike features a kick stand for the bike to stand upright and despite this being a fairly small Playmobil set it would be great fun on it's own, acting out chase scenes with the explorer following or being chased by the raptor.
The next set was the Playmobil Dinos Enemy Quad with Triceratops playset. This is a more substantial playset that took longer to build and even included a couple of stickers to add to the set as well.
The set includes an off-road vehicle that would be fantastic for outdoor adventures. It includes a usable net gun and the vehicle roof comes off to allow Playmobil figures to get in and out of it.
The set also comes with a cage with an innovative trap door and two triceratops figures. The children loved the cage and dinosaurs immediately, working out that the baby triceratops could spring the trap and end up stuck in the cage with the big triceratops soon coming to the rescue!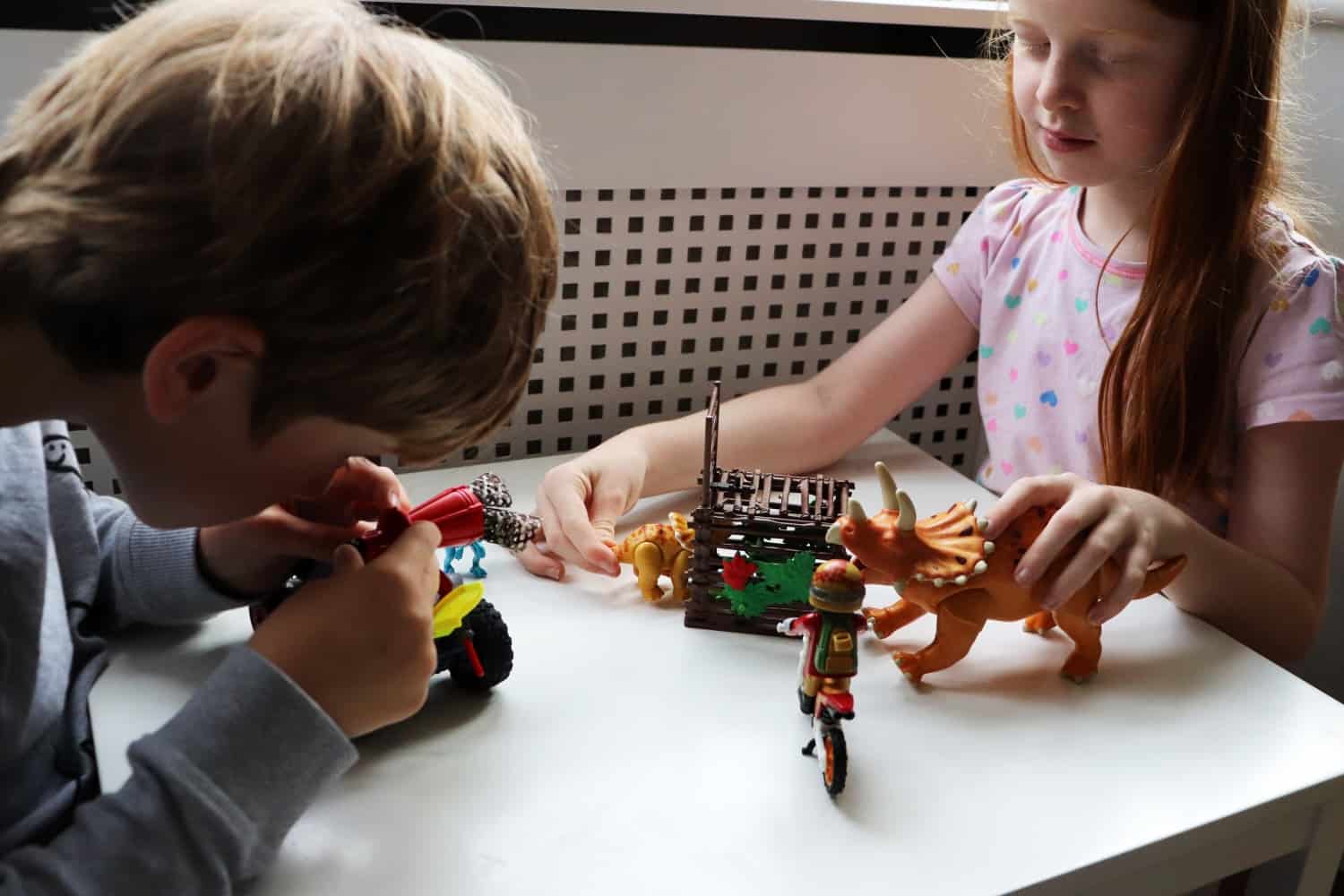 Little Man loved firing the net gun, working on his aim and trying to get it to land perfectly on the dinosaurs. This is such a great addition to the set and allowed for so much imaginative play. Some days the children would explore quietly, observing the dinosaurs and on others they would catch the dinosaurs to take a closer look at them!
The final part of our delivery was the Playmobil Dinos Hidden Temple with T-Rex playset. This set really sets the scene for a courageous expedition through a pre-historic period and works fantastically alongside the other play sets.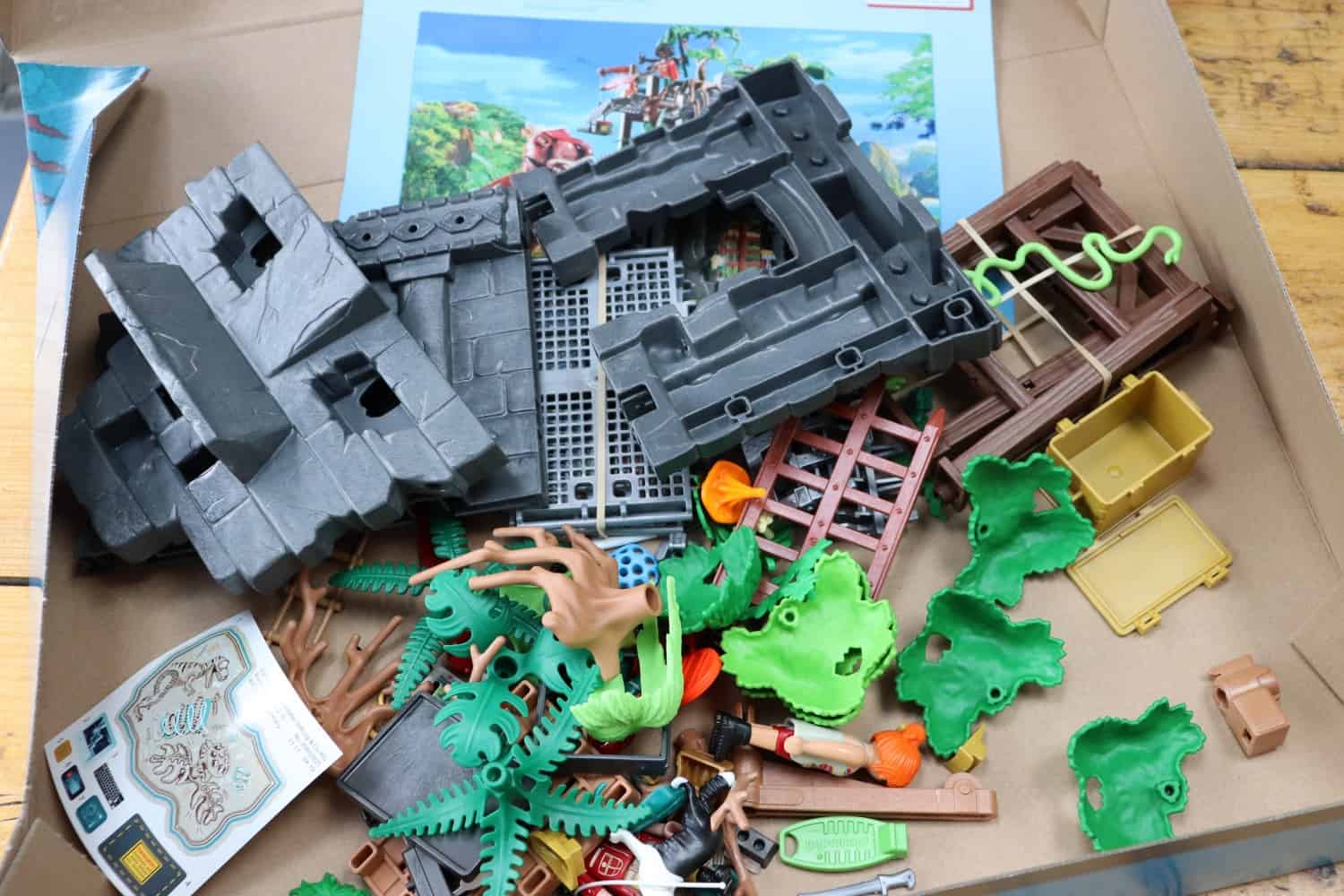 The temple is a huge three story set with so much to explore, find and play with. It includes a whole team of explorers as well as a huge T-Rex with moveable arms which can be defeated with lasers!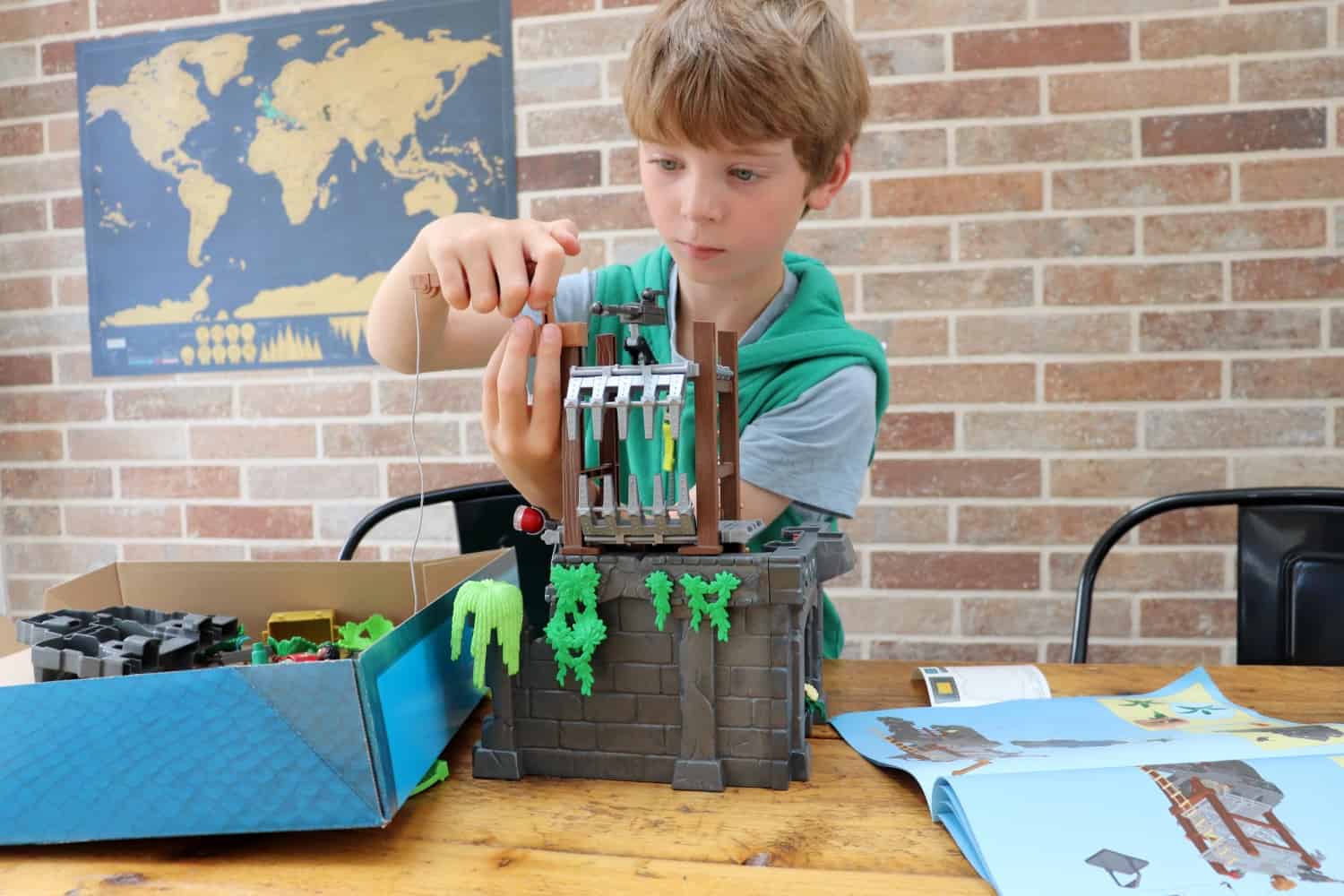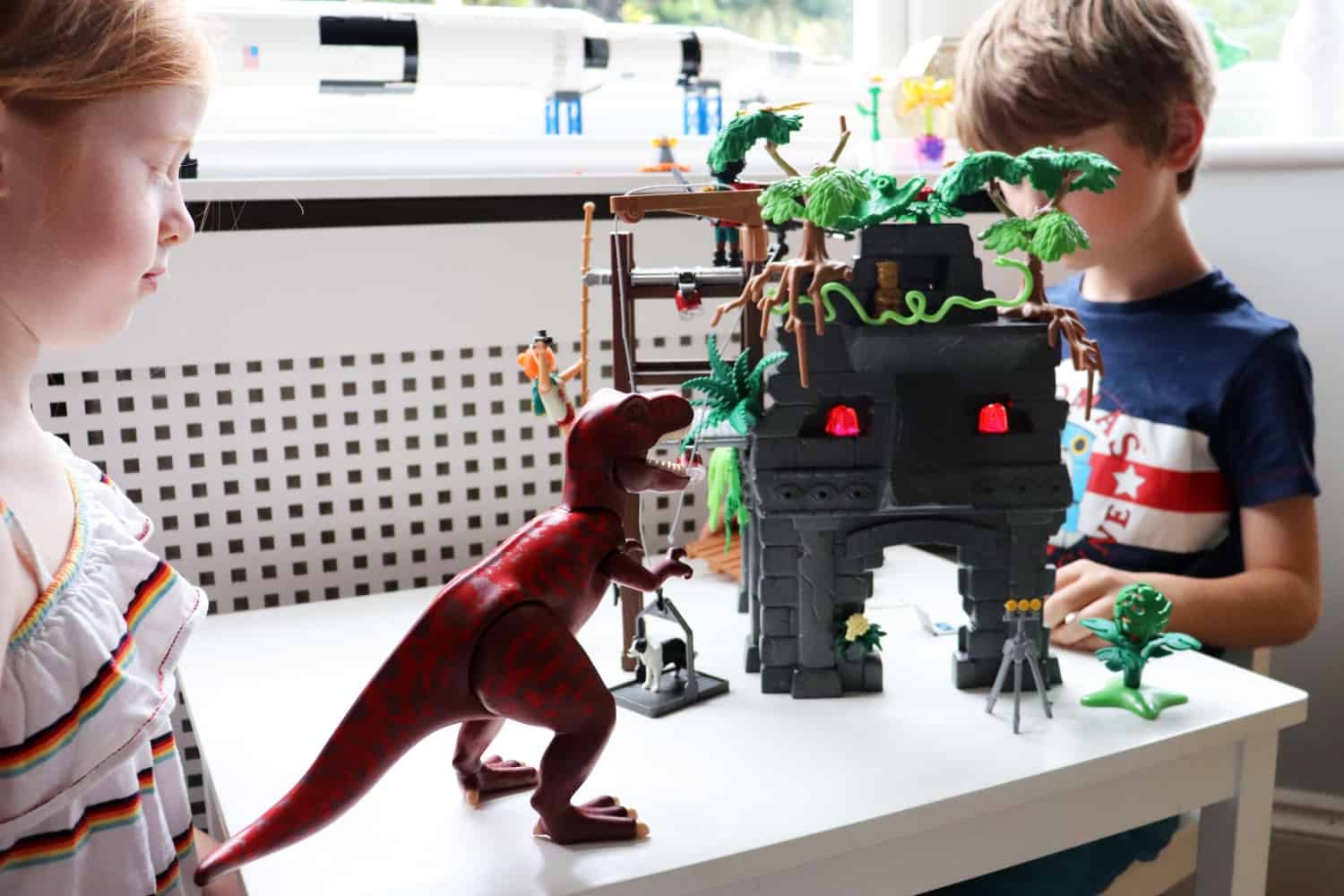 The whole set has so many accessories like a goods lift, a real UV torch, a ladder, a winch, a rotating laser gun with LED light and a plant with closed leaves which opens to reveal a hidden mushroom.
So many parts of the set include UV-active plastic – crystals, jungle plants and a test tube – which can be lit up in the dark with the torch. The children absolutely loved this and showed us with such excitement every time they found a new UV activated part.
LP and Little Man love the whole Playmobil Dinos range and love that it can all be played with together. Having said that, each part has enough playability on it's own to be enjoyed as a standalone set.
Anything from the Playmobil Dinos range would be a great purchase for any child who loves to use their imagination, any child who loves to construct things and anyone who loves dinosaurs. It's such a great range and one LP and Little Man haven't stopped playing with since it arrived.
You can see the full Playmobil Dinos range over on the Argos website.