*This is a paid post
I'm always looking for ways to keep the children active and having as much fun as possible. So when Gymfinity Kids opened its doors in Farnborough I couldn't wait to see what it could offer LP and Little Man. I was surprised to learn that actually, they cater for the whole family. It's such a refreshing change from soft play.
Can you have a free trial at Gymfinity Kids?
LP and Little Man were booked onto a free trial lesson after school one evening. These trial lessons are great as it shows you whether your child will enjoy everything there is on offer at Gymfinity Kids. It also shows what ability level they are at and what level they would go into when they sign up for regular classes.
We arrived at Gymfinity Kids a few minutes before the children's session started. There's plenty of parking right outside plus it's really easy to find, right above Sainsburys in the Kingsmead Meads shopping centre. The staff were all really friendly and I could tell immediately that the children would have a great time.
What is a Gymfinity Kids session like?
As LP and Little Man's session started, they went and sat on the floor with the other children. They were soon split up into different age groups to make their session tailored as well as possible to all of the children participating. Each age group went off to a different area of the centre with an instructor and started their trial.
During the session – and all sessions at Gymfinity Farnborough – parents can sit and watch. No photography is allowed. However, I was given the opportunity to take photos of LP and Little Man for the purpose of this post. But, if a child is shy or nervous and would prefer someone to be with them then Gymfinity are happy to let a parent help. They were so flexible throughout that you can tell they just want every child to have the best experience possible.
What is the equipment like?
I was impressed with the variety and quality of the equipment at Gymfinity Kids. You can tell that so much thought has gone into what equipment to have in the centre. They've made sure every inch of space is used but making everything as safe as possible as well. The floors throughout are almost bouncy. So are the sides of all the equipment. This gives you peace of mind that if the children fall anywhere they will have a really soft landing.
Gymfinity Kids has everything from beams, bars and vaults to monkey bars, trampolines, rigs and slides. There's even a huge foam pit to jump into! During their trial the children worked their way around the centre. They were trying so many different activities and learning basic gym routines.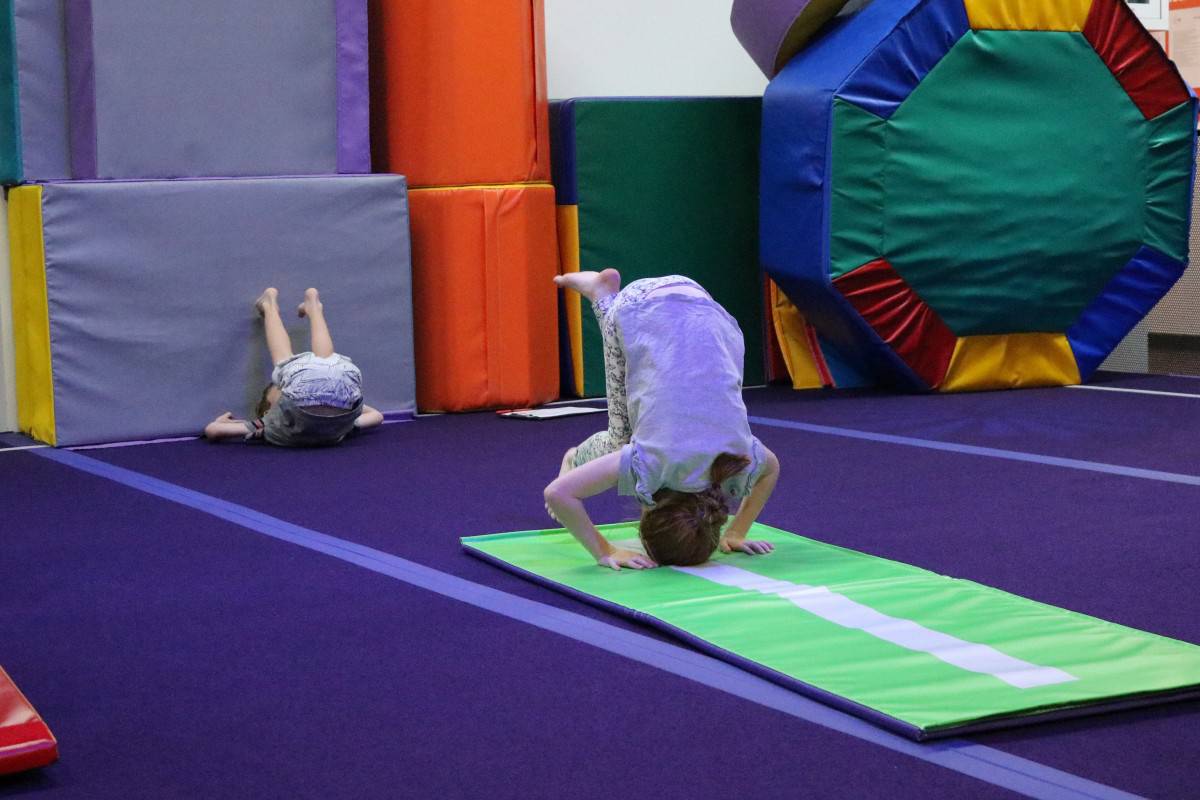 As well as that, the children got to experience the basics of Ninja too. Gymfinity Kids have a whole dedicated Ninja Zone. This has been designed to help children channel their energy into something productive. It combines a mixture of martial arts, freestyle movement and gymnastics.
What happens after a Gymfinity trial?
After their trial the children could sign up for regular kids gymnastics classes at Beginner, Intermediate or Advanced level. Gymfinity Kids also has Team Gymnastics classes which means that the three levels of classes have no elitism. Everyone does the same activities and has fair use of the equipment. Plus, Gymfinity Kids has its own in house awards system where children can track their own improvement in their award booklets. They get certificates as their ability increases
It was easy to see that Gymfinity Kids really does inspire children to love both gym and ninja whilst keeping fit and improving their health, strength and wellbeing. Gymfinity Kids is a great way for the children to turn being active into a real gymnastics skill. Whilst having so much fun too.
Can adults visit Gymfinity Kids too?
But, Gymfinity Kids isn't just for kids. I was surprised to see that Gymfinity Kids also offer classes for teens looking to learn a new skill. They even have classes for adults. After all, why should the children have all the fun?! Gymfinity Kids also have Baby Balance classes – free sensory sessions for babies aged three months and over. It really is somewhere that lets the whole family have fun.
Gymfinity Kids helps children to develop skills to cope with new challenges and improve coordination skills. All whilst making new friends, socialising and getting active. They provide a high standard of coaching and a wide range of classes. These are fun for all levels and abilities. LP and Little Man came out of their trial raring to go back and asking to be booked onto a course as soon as possible. I know it won't be long before we'll be back.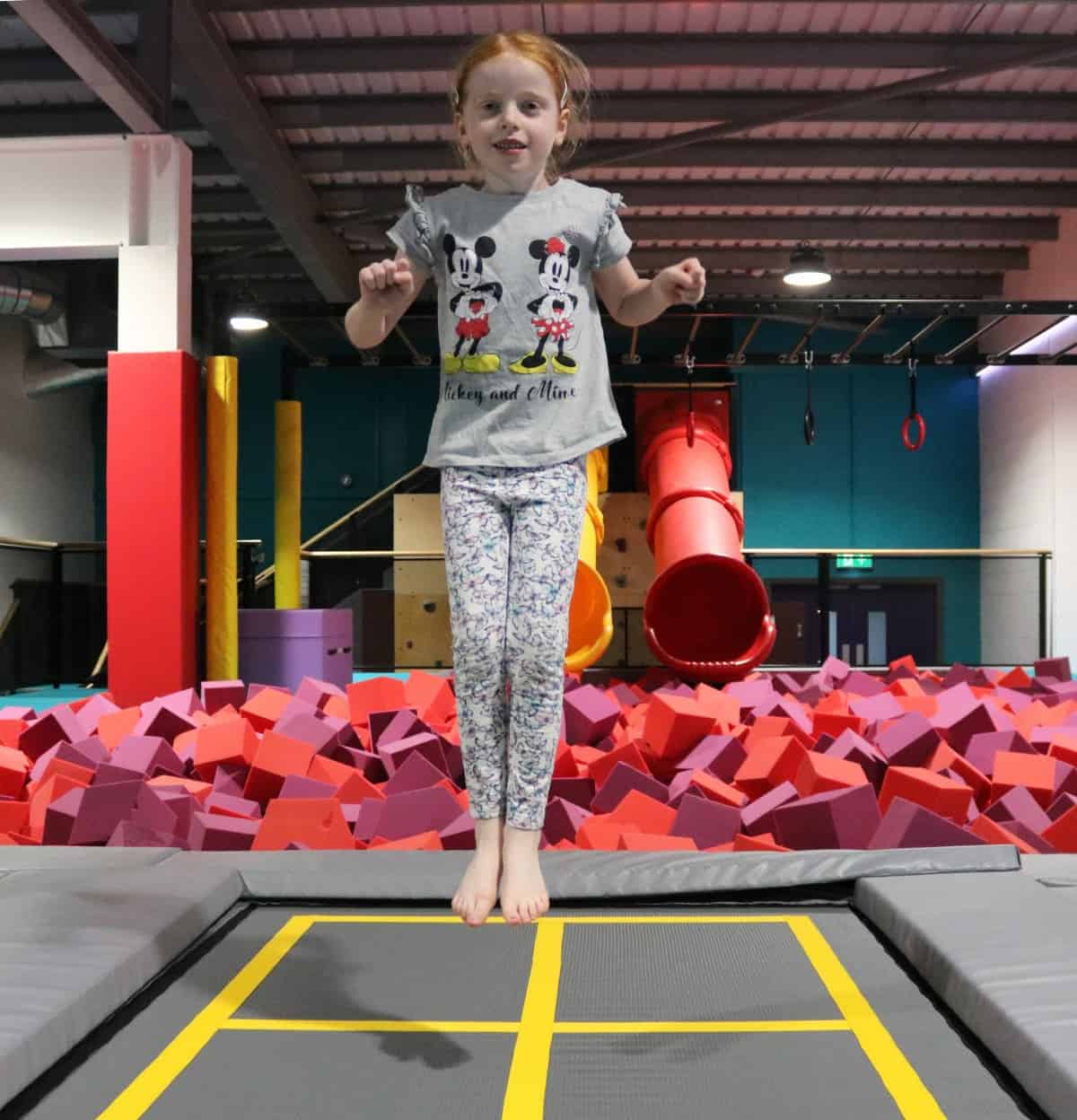 As well as the sessions mentioned above, Gymfinity Kids also offer children's birthday parties and school holiday camps. They really do have every base covered for local families. You can see if there's a Gymfinity Kids centre near you and book a free trial session here.