Disclosure: We were sent the featured products for the purpose of this post however all opinions are my own.
The Co operative Food stores have launched a delicious new range of authentic Co Op Curry Indian ready meals to enjoy at home. They have been created by renowned chef, Pratap Chinna. We were lucky enough to be sent three different products from the new range to try. Dave and I couldn't wait – we do love a indian food!
We really enjoy making different fresh curry recipes. We use so many herbs, spices, curry powder, coconut milk and everything else to create a great curry with real depth of flavour. But, we really enjoy a good quality ready meal from the shop for the convenience it provides.
What dishes are in the Co Op Curry Indian Ready Meals range?
There are 12 brand new dishes in the Co Op Curry range which all come with Pilau Rice included. We were sent the Chicken Tikka Masala, Chicken Karahi and a Vegetable Masala to try. They have a great range of meat and vegetarian options. From the moment they arrived I knew they'd be perfect for a night in.
They'd be great for sharing with friends or just a quick weeknight meal. The packaging really sold the whole indian meal experience – especially when enjoyed with Co-op's great range of spicy side dishes, such as Tarka Dahl, Bombay Potatoes, naan breads, poppadoms and chutneys.
How easy are the curries to cook?
The range of Co Op curries can be cooked in the microwave for around eight minutes. Or they can be cooked in the oven for 20-25 minutes. We chose to cook them in the oven – just so we could cook them all at once. They're easy to cook – piercing the film lid and stirring part way through.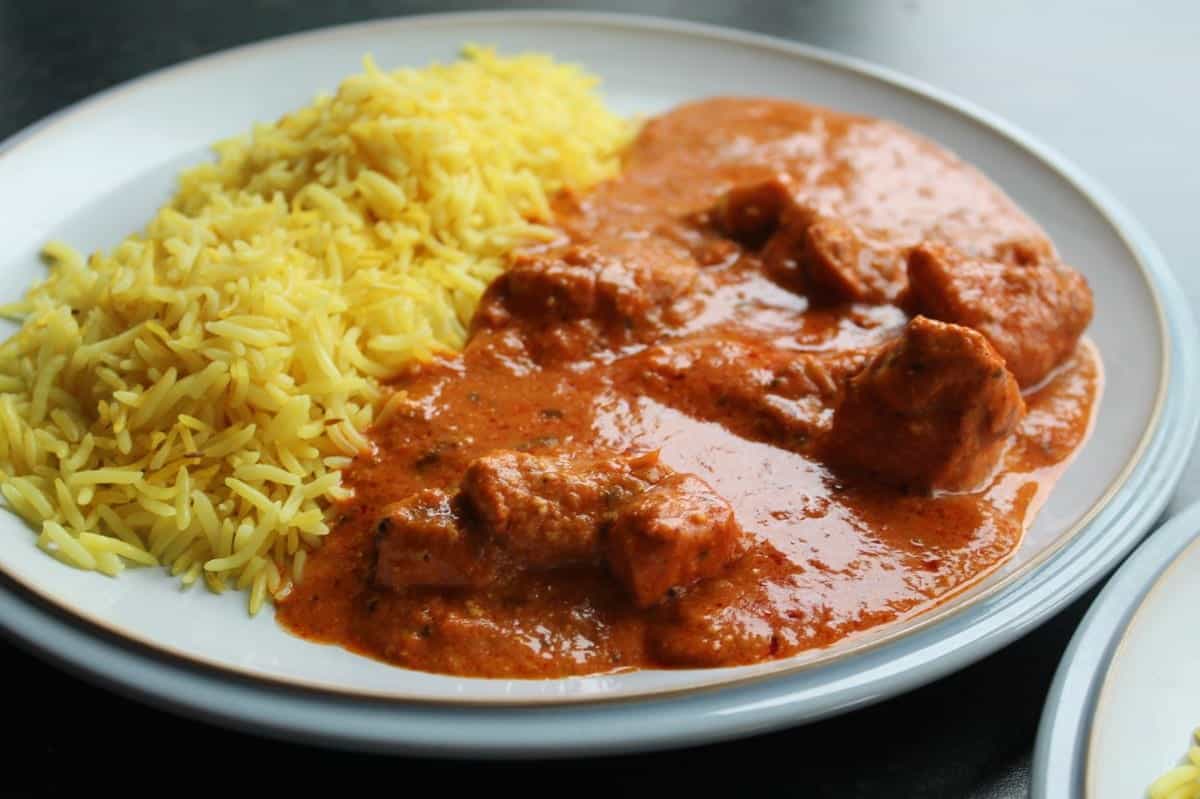 Dave and I had one of the chicken curries each. We both really enjoyed the thick sauces and really generous chunks of chicken. Although the co op meals both had two chillies on the packaging to show their heat level the Chicken Karahi was definitely hotter than the Tikka. We really enjoyed both curries and the amount of rice that came with the curries was a really good portion size too.
The Vegetable Masala wasn't as thick as the chicken curries with a more watery sauce but the curry flavours were just as lovely. There was a good variety of vegetables in the curry and the rice was also a really generous portion size.
The coop range of curries were easy to cook, tasty and a great range of flavours too. They're so convenient to pick up from our local coop food store and they always have such a good variety in the grocery store. They're great value for money and we'll be buying them again – I can't wait to try the chicken korma!
If, instead, you feel like cooking your own curry I'd love to suggest a recipe or two. Our Slow Cooker Lentil and Chicken Curry or our Chicken and Spinach Curry. Alternatively, you could go out and visit a wonderful curry restaurant instead.