For LP's birthday at the end of August we went on a family day out to Beale Wildlife Park. It's somewhere we loved when the children were tiny but haven't really been back since Little Man started nursery so it was lovely to visit again.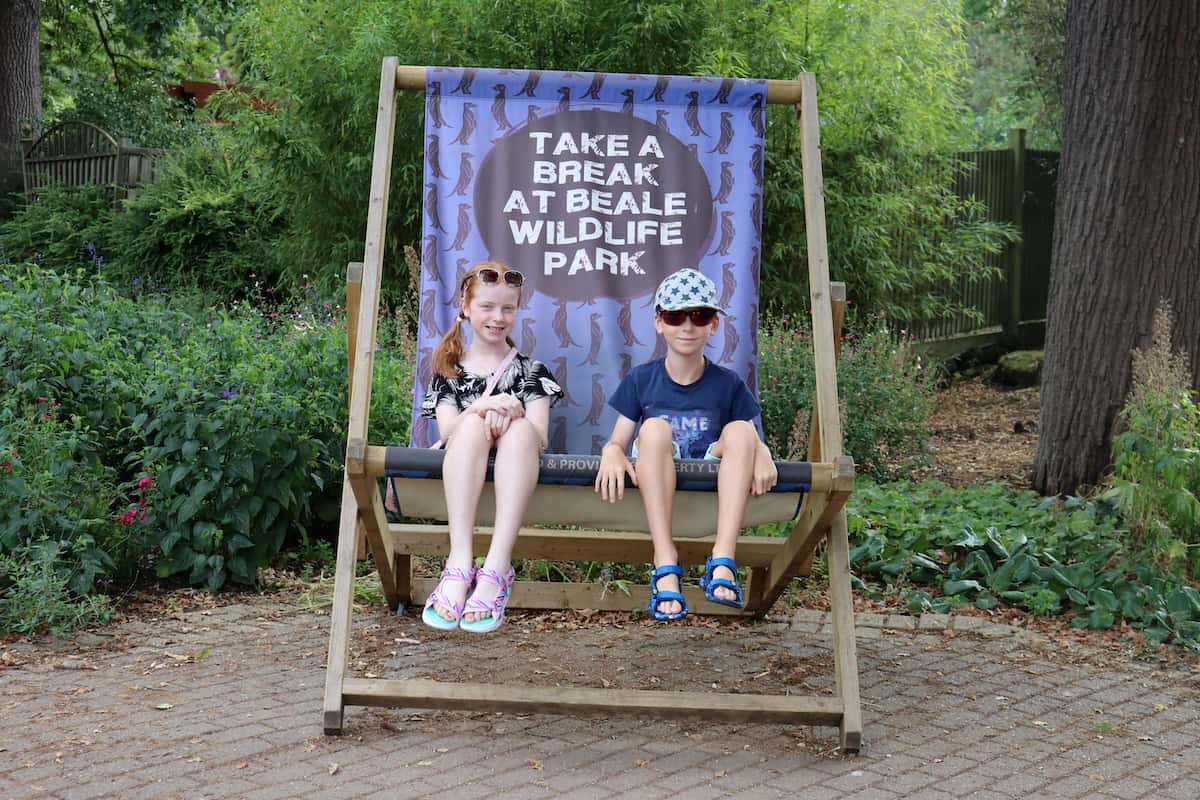 What is Beale Wildlife Park?
Beale Wildlife Park is an outdoor wildlife park near Reading in Berkshire. It borders the River Thames and covers 40 acres, making it a really full, family day out. As well as animals there's plenty of fun to be had with play areas, a paddling pool and even a train!
Our day at Beale Wildlife Park
When the children were little we used to have flying visits to Beale Park where we would see all the animals, play in the play areas and then head home when they grew tired. Now the children are bigger we're able to spend full days out and it was lovely to experience Beale Wildlife Park in a completely new way.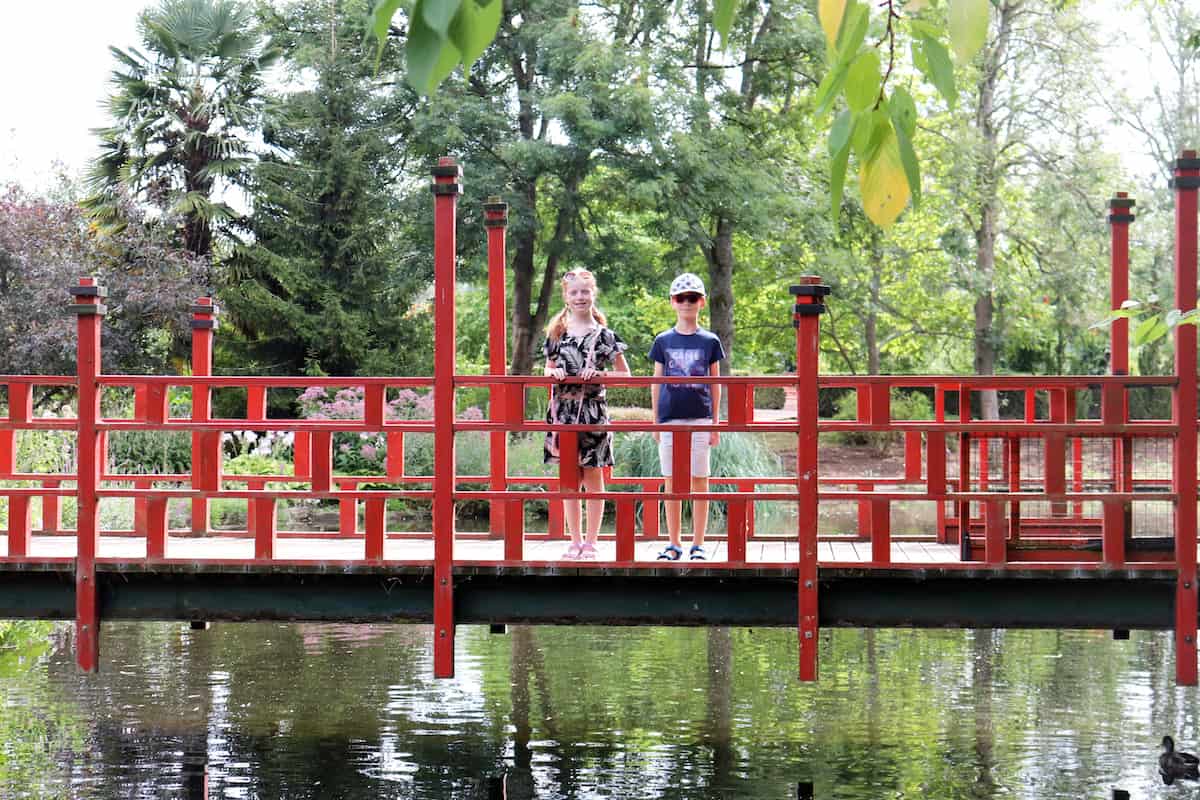 We started our day walking around the lakes, appreciating the beautiful grounds and seeing so many birds and ducks in the water. It's easy to forget that you're in a wildlife park when you sit by the lake. It's a beautiful place to spend time.
The animals at Beale Wildlife Park
As we walked around we saw so many animals from peacocks walking happily throughout the park to the tapir and capybaras lazing in the sun. We saw emus, lemurs and otters playing in their enclosure. The whole park has a really relaxed feel and the children really enjoyed it.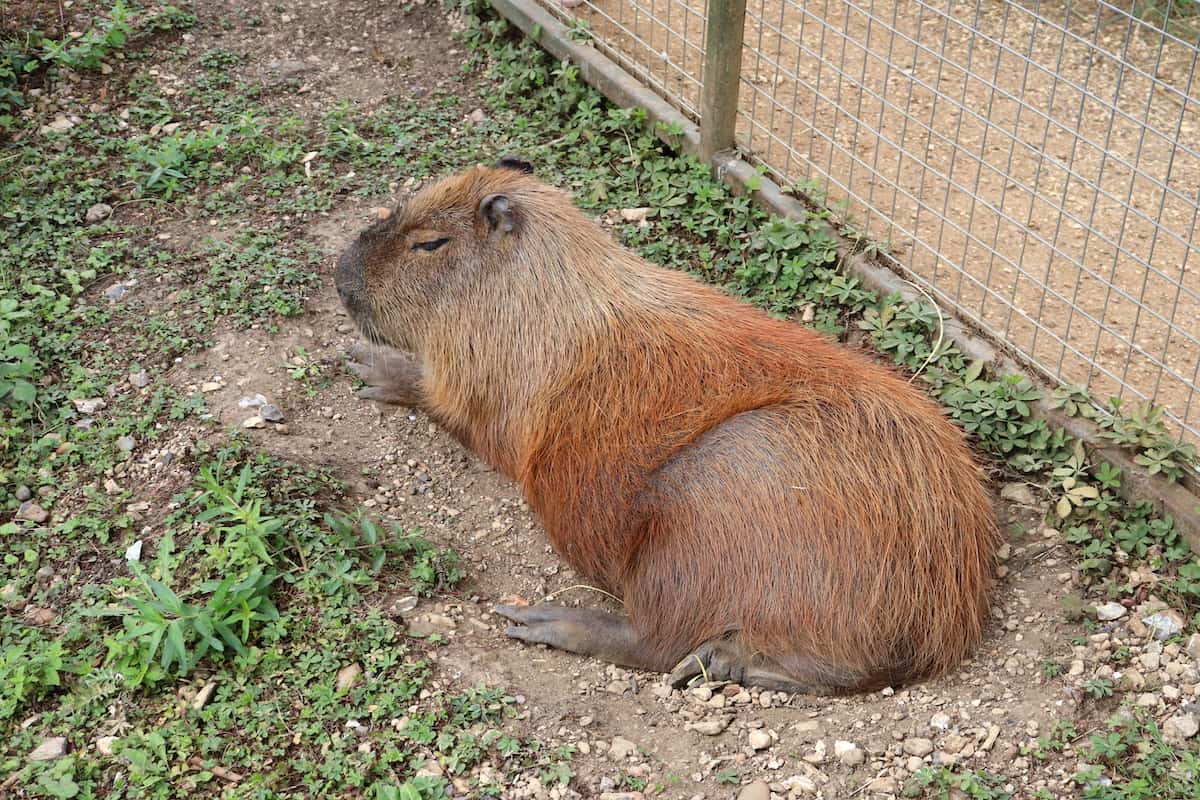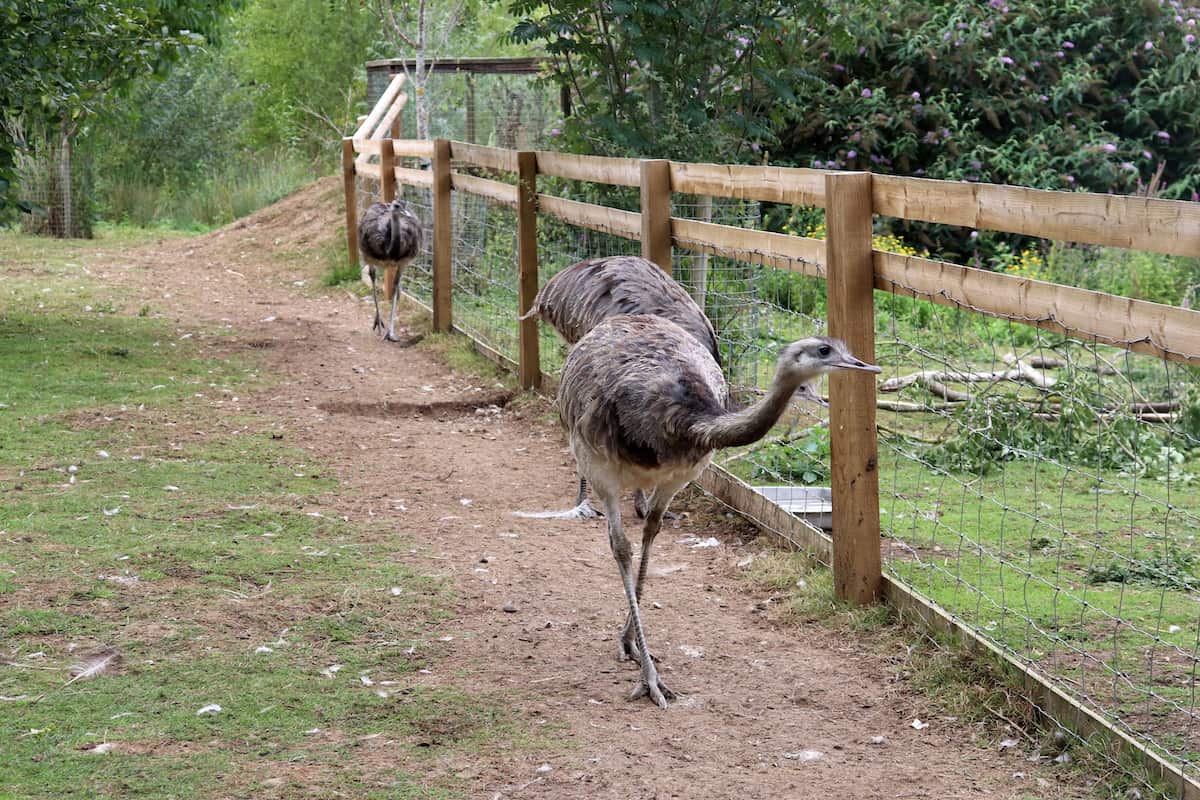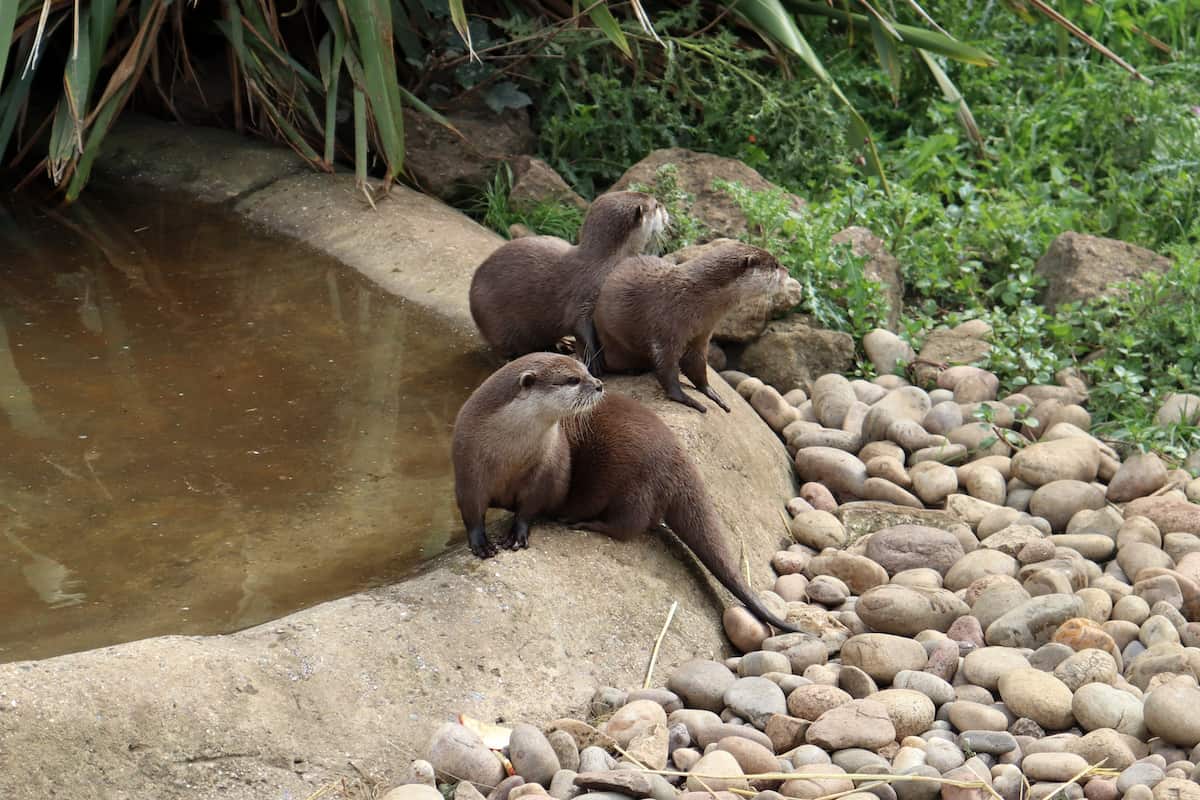 Food and drink at Beale Wildlife Park
We had brought a picnic with us and found plenty of picnic benches. Plus, we got hot drinks from the Honesty Cafe which also sold a wide range of food along with the Peacock Restaurant. There are plenty of options when it comes to food – and we even got an ice cream from an ice cream van parked up on site too.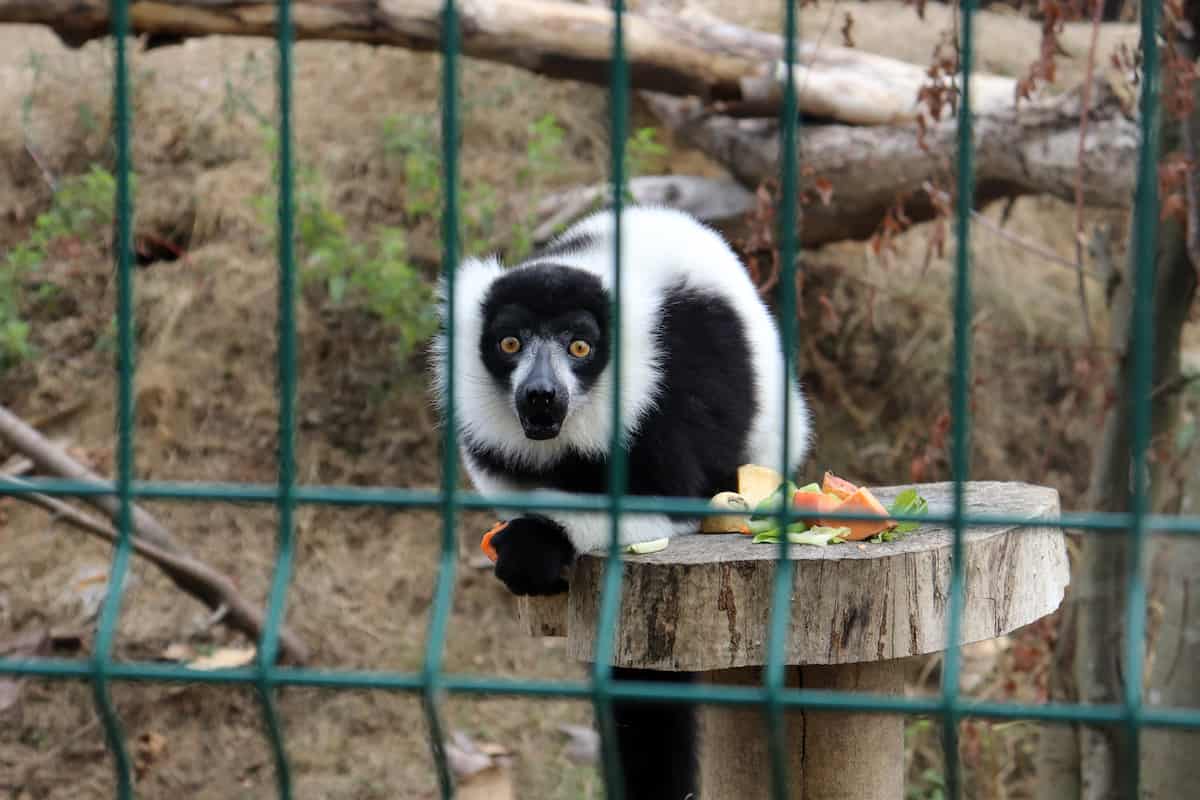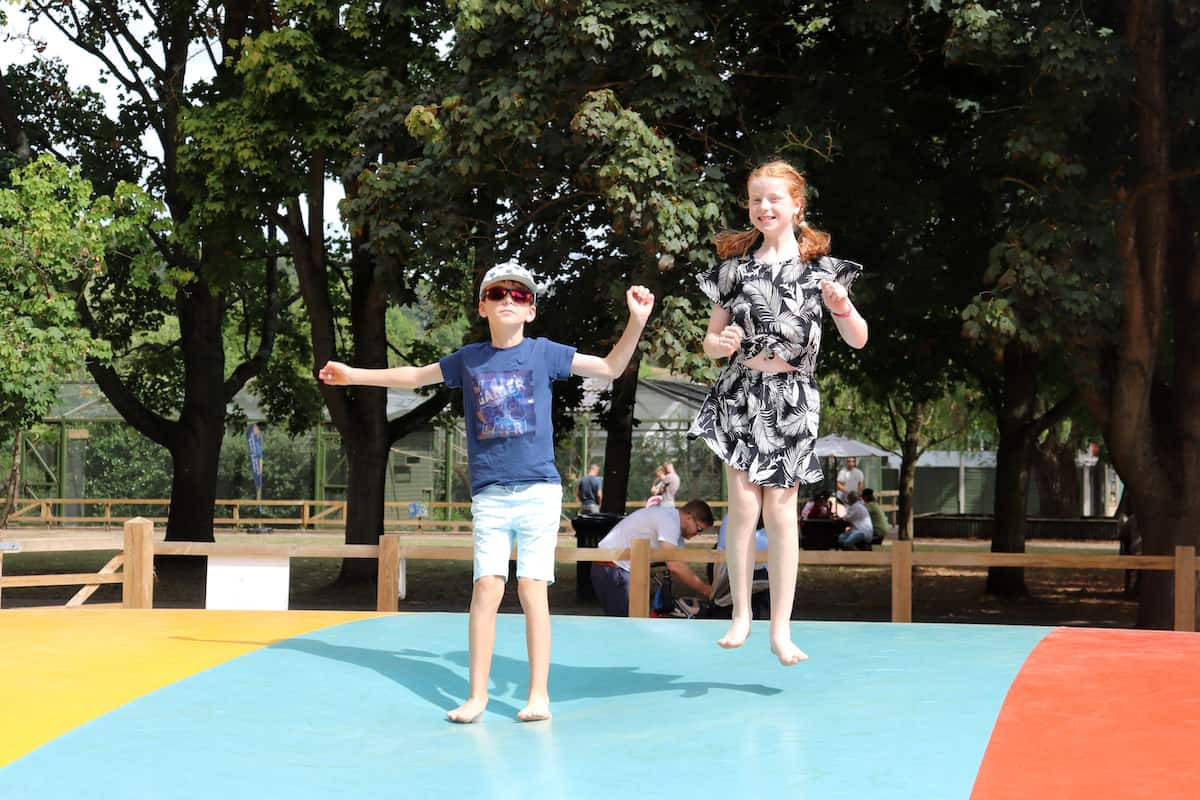 After lunch the children spent time on a giant jumping pillow that is always great fun before we carried on exploring the animals. We saw wild cats, crocodile and lynx before heading to the deer park where we saw not just deer but pigs, zebras, ponies, goats and alpaca too. There's a great variety of animals at Beale Wildlife Park.
There was also a zip line in the deer park that the children loved and would happily have spent hours on but we carried on our walk, exploring the animals, and found the meerkat enclosure that gave fantastic views of the meerkats at play.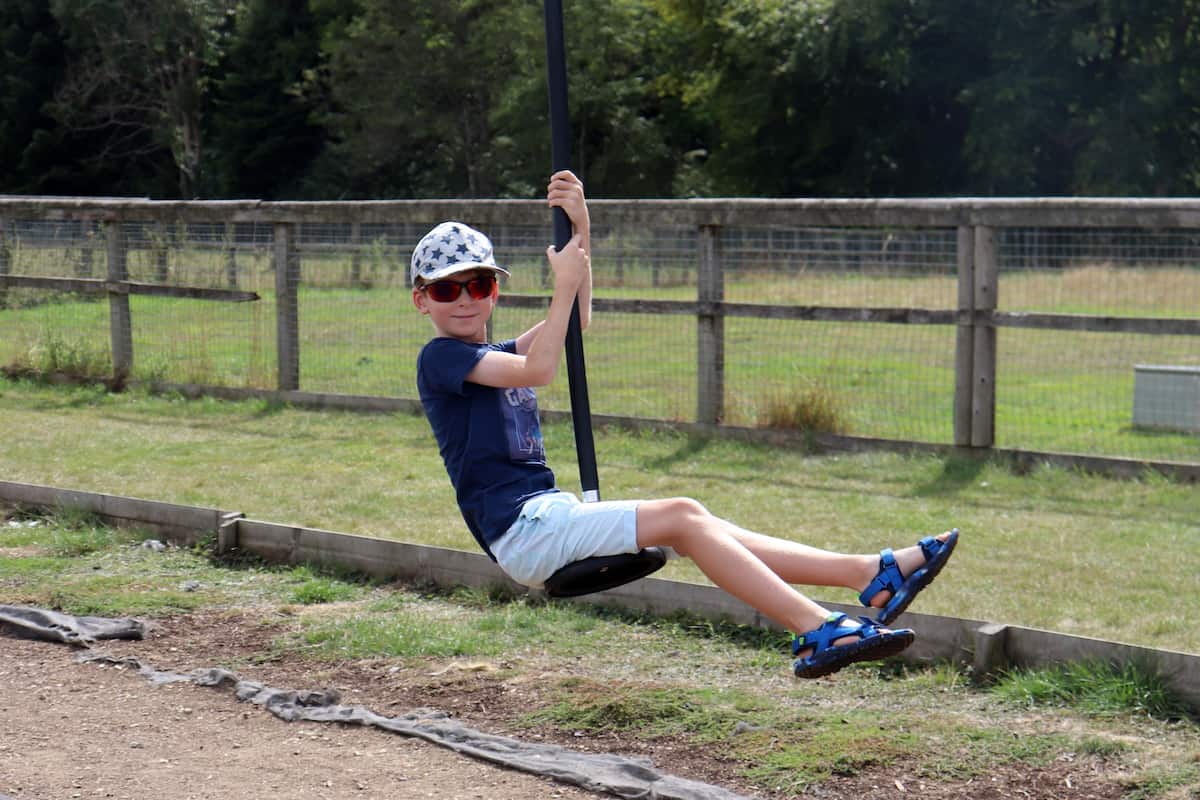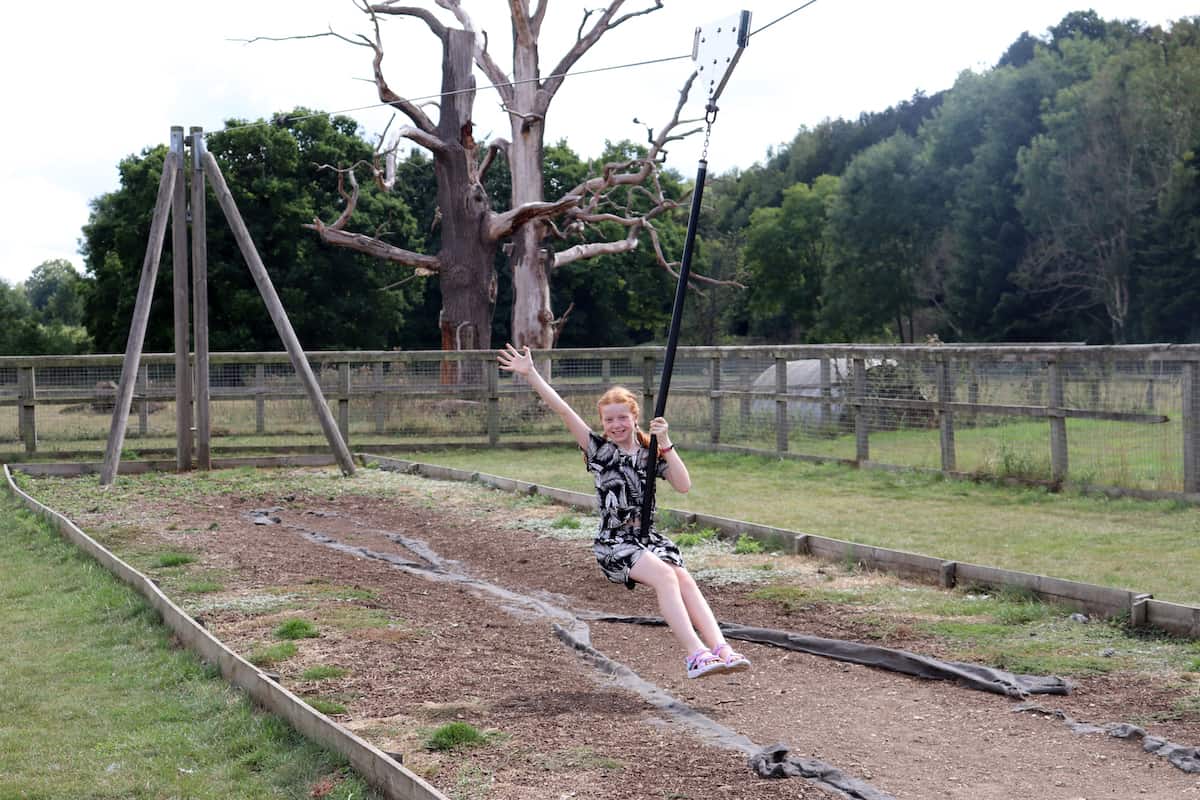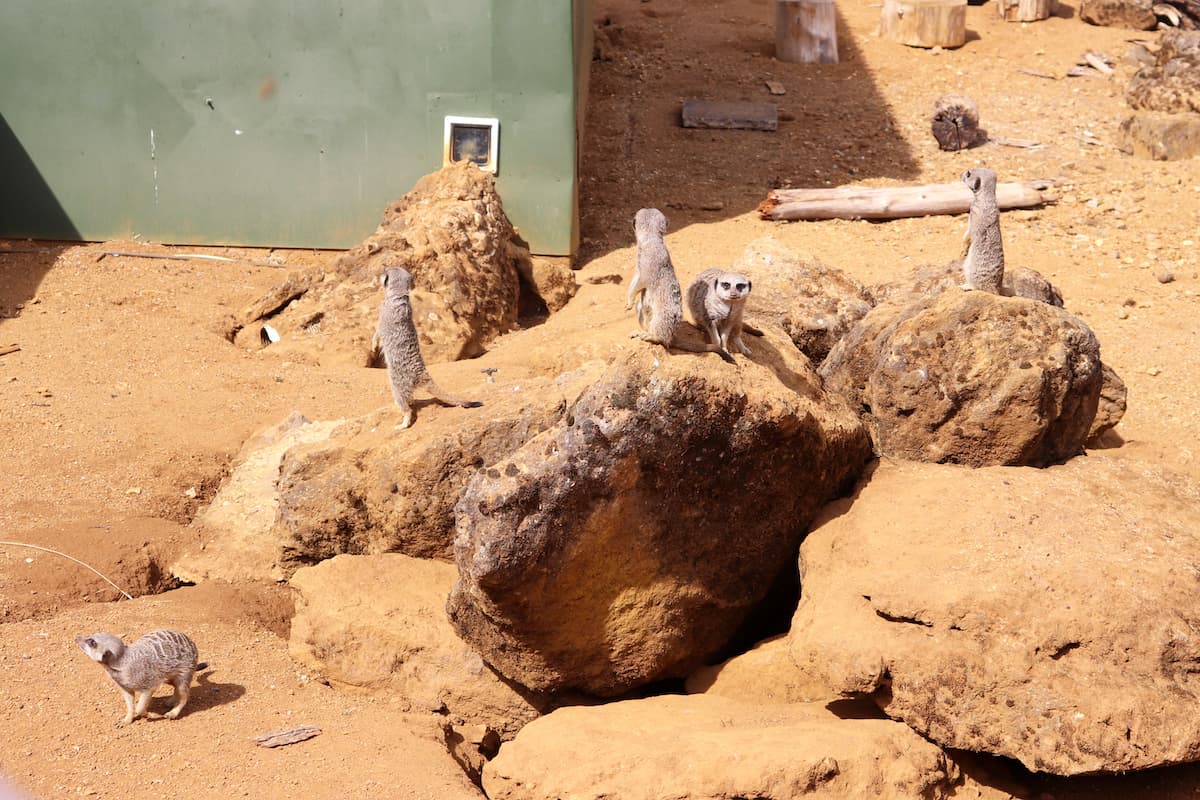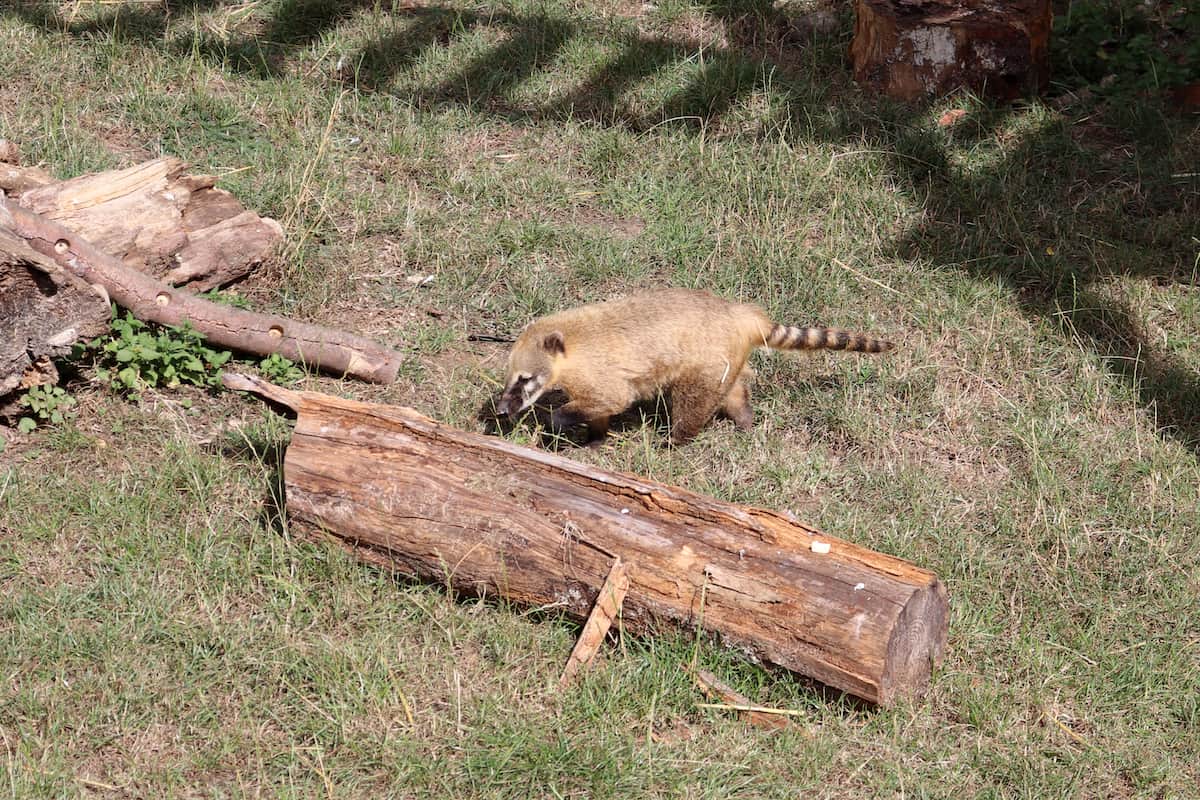 The Beale Wildlife Park train
We love a trip on the train at Beale Wildlife Park. It's a great size, seating adults comfortably, and runs for 1.7km in a lovely loop around the park, giving great views of the animals and grounds. Plus, it's wheelchair accessible so everyone can enjoy a ride.
Playing at Beale Wildlife Park
The last chunk of our day was spent playing at the park. There are a few play areas at Beale Park for different ages and the children loved the giant play structures and swings. But, there's a toddler village for little ones and even indoor soft play for under 5s too. The children also went on the inflatable slide which they loved but it was incredibly hot in the sun. This sort of thing usually has an additional cost at attractions but it was included in the Beale Wildlife Park admission cost.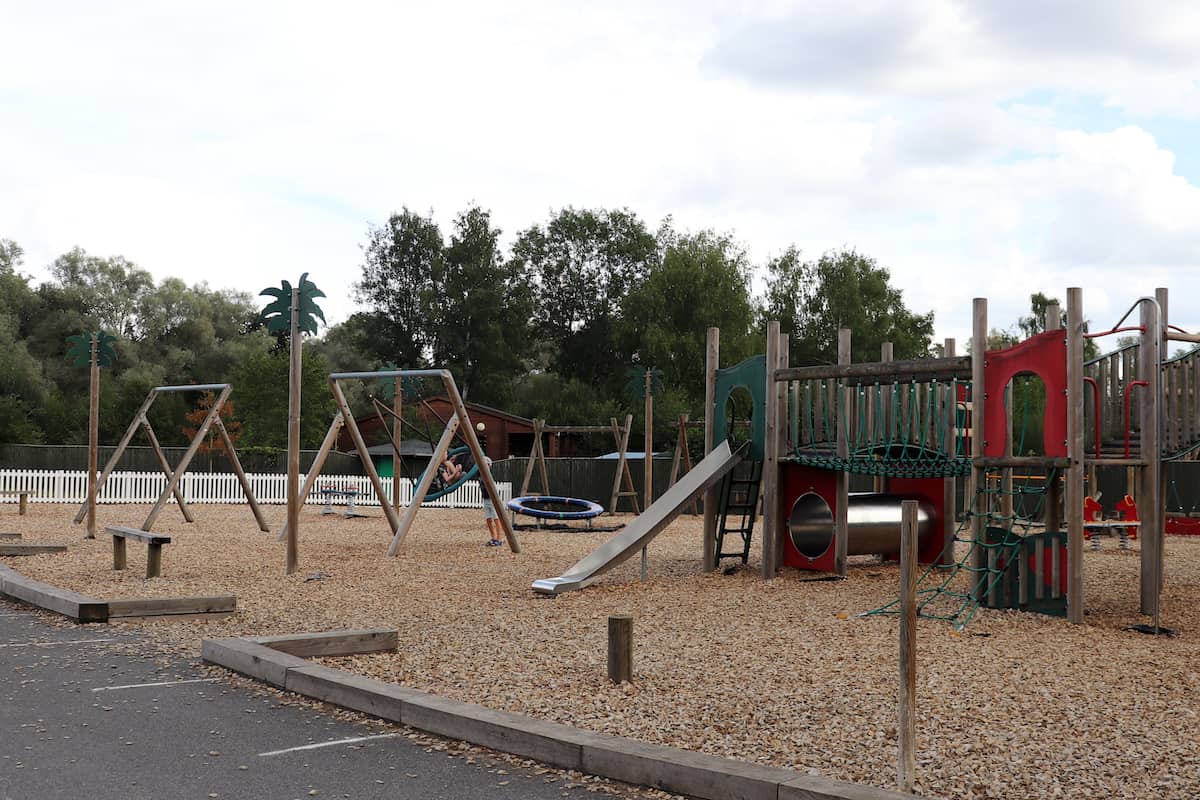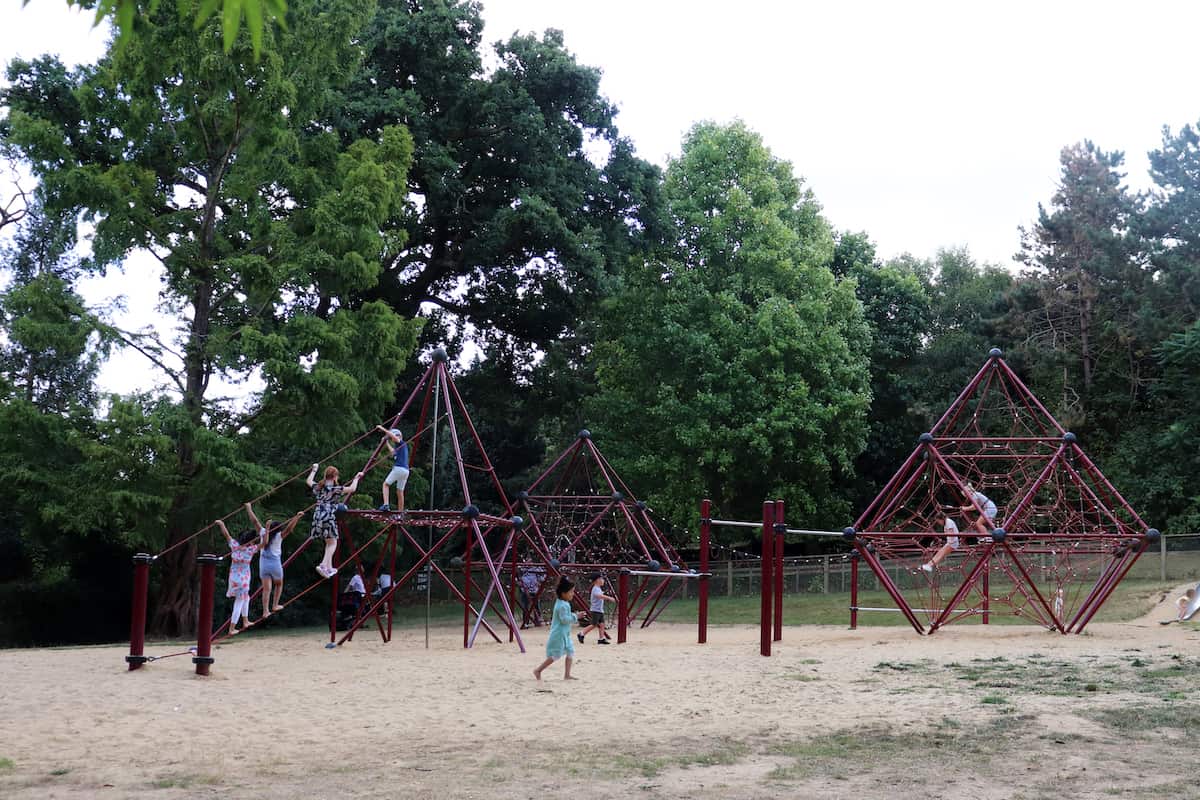 The Beale Wildlife Park paddling pool
We finished the day with a dip in the Beale Wildlife Park paddling pool – a quick dip as it wasn't as warm as the hot weather suggested it would be! There are changing rooms on site and plenty of space to watch the children from around the edge of the pool. I'm sure if we'd visited earlier in the summer the children would have spent longer in the water.
We had such a lovely day at Beale Wildlife Park and know we'll definitely visit again in the future. We bought our tickets through a deal on Groupon but their family tickets are really affordable plus, if you're local, they have a 'Fiver Friday' offer which is fantastic if you feel like visiting after school.
You can find out more about Beale Park over on their website and for reference the address is: Beale Wildlife Park, Lower Basildon, Berkshire RG8 9NW