I have often driven past the signs for Beale Park on the motorway on the way to Reading but have never actually been there, up until this week when the lovely Amy and I arranged a play date. The weather was forecast to be pretty good and I wanted to go somewhere I hadn't been before so Beale Park in Berkshire was it.
What is Beale Park?
The park opens at 10am and entrance fees are £9.50 for adults, £7.50 for children and under twos are free. I thought this was quite reasonable and couldn't wait to see what Beale Wildlife Park had to offer.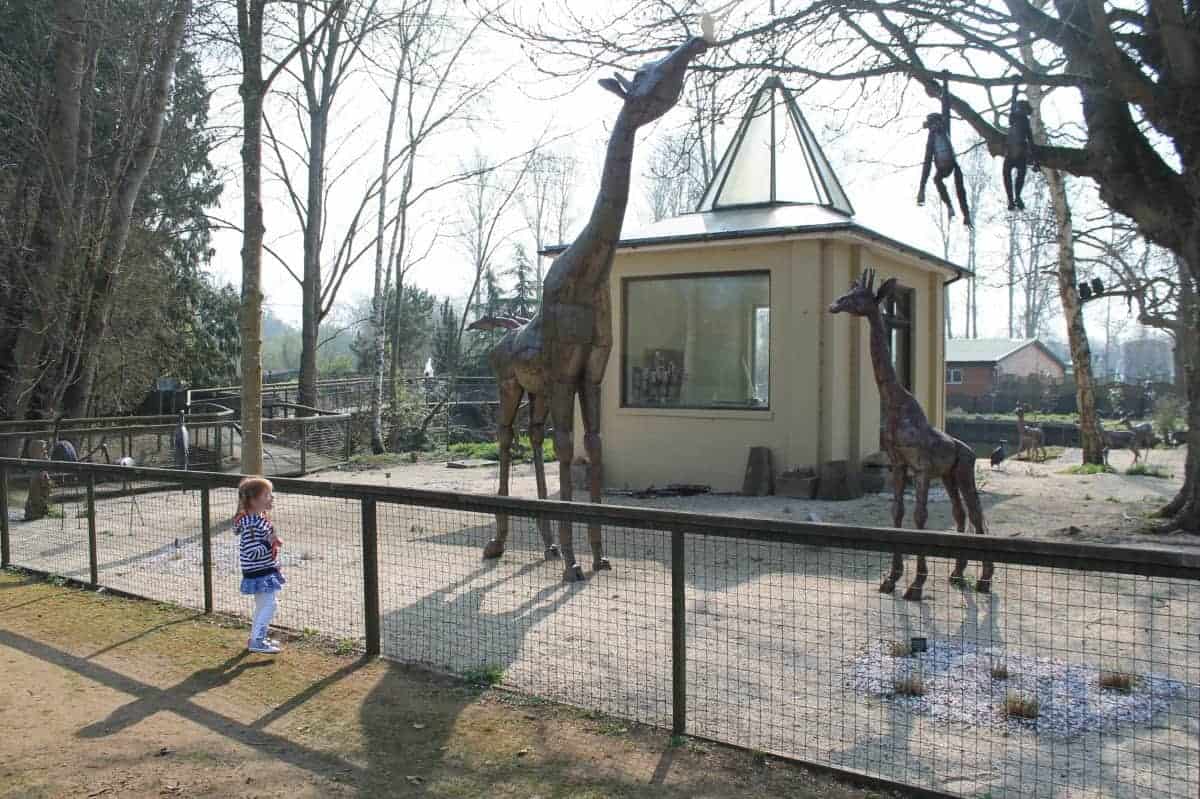 I was actually amazed at the amount there was to do in Beale Park. I was expecting, well, a park but it was so much more! We walked into the park and wandered past huge ponds, water features and animal sculptures. I think that we only saw a glimpse of the Beale Park gardens but if you like somewhere new to explore then the gardens at Beale Park are a huge part of the attraction.
We then walked past a lot of bird enclosures and spent some time looking at goats, guinea pigs and other farm animals. One of the enclosures even had a tunnel that the kids loved crawling through. Again, I'm not sure we saw all of the birds and animals at Beale Park and I think you would discover new enclosures and things you had missed previously each time you visited.
What else is there to do at Beale Park?
The main part of Beale Park for me was the extensive play parks. In the middle of the park there is a big wooden pirate ship climbing frame with smaller climbing frames around it. This area also has a decent sized kid's paddling/swimming pool and sandpit, perfect additions for the great weather!
We spent most of our day in the Little Tikes Village in Beale Park, a gated area with climbing frames, playhouses, slides and ride ons as well as a set of swings and sandpit. This was the perfect area for preschoolers and toddlers with enough to keep them occupied as well as benches for the adults to have a break whilst keeping an eye on the children.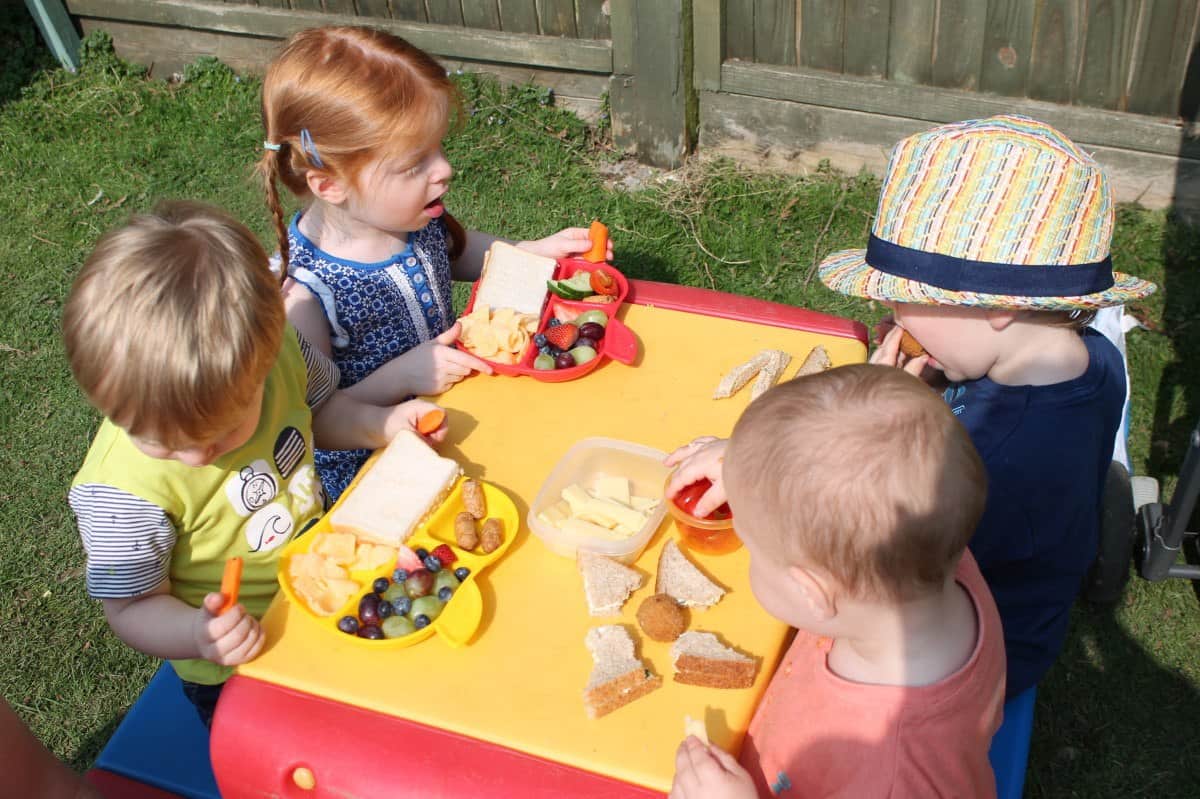 Beale Park also has good food and drink outlets, the only downside being that the two sets of toilets are at the entrance to the park and then halfway through the park – there are a few areas that seem quite far away from the nearest toilet facility.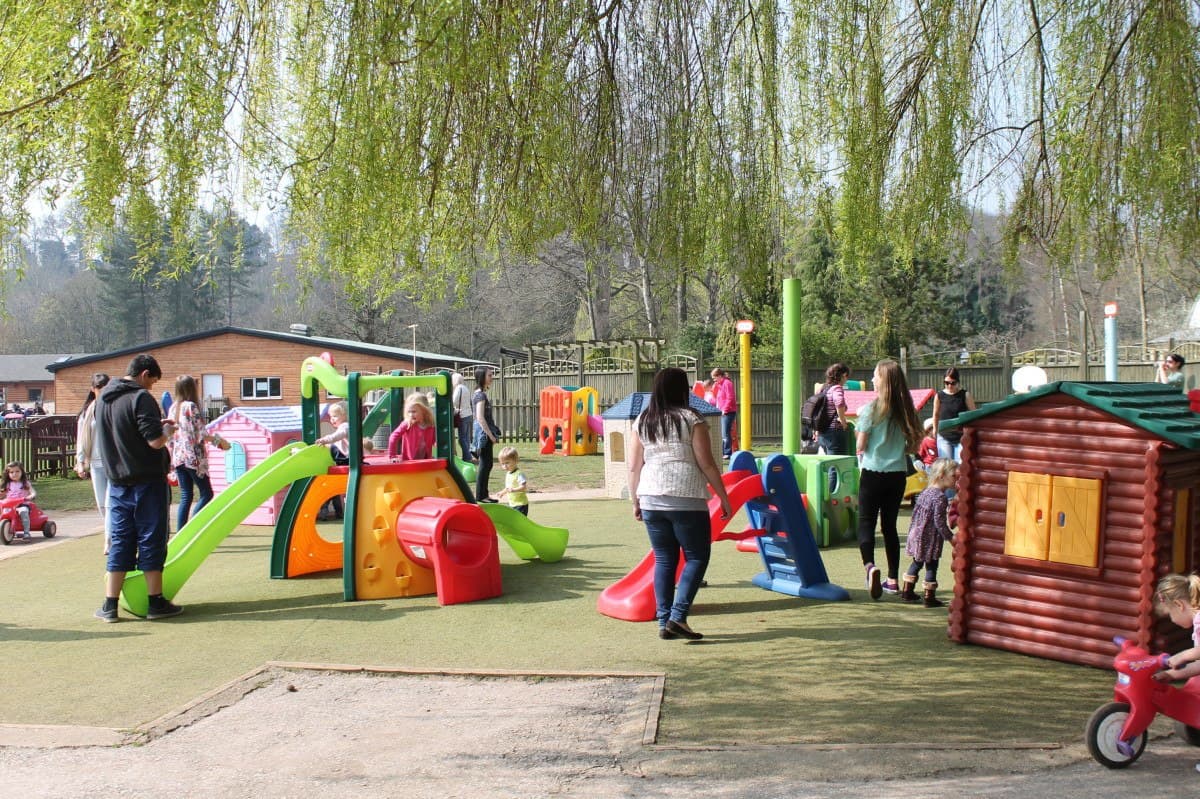 The last part of Beale Park that we experienced was the train! One journey on the train is included in the entrance price and it's a great way to finish the day. Another benefit to Beale Park, as Amy pointed out, is that they don't force you to walk through the gift shop on the way out – thanks Beale Park for making a day out with kids just that much easier – and cheaper!
All in all Beale Park is a lovely day out with a lot more for us to see the next time we go. If you're looking for a relaxed day with a lot for your children to do all in one place then Beale Park is definitely worth the visit and there's enough to keep the children entertained all day.