Everyone loves a lavender field, don't they? I see them springing up on Instagram all the time and love to visit them myself – but, the ones on Instagram are always so busy. I went to Mayfield Lavender Farm once, years ago, but it's got far too popular since then. But when I found The Lavender Fields in Selborne, Hampshire, I couldn't wait to visit.
We ended up visiting The Lavender Fields on the last day of their season so the lavender isn't as lush and big as it would be a month or so earlier. But, it was a lovely place to visit and spend time and I can't wait to go again next year.
What are The Lavender Fields?
The Lavender Fields are a family run lavender farm at Hartley Park Farm, in the heart of the Hampshire countryside. They are fourth generation farmers who have been growing lavender since they find introduced English Lavender to the field 1999 and their shop is open all year round, selling a wide range of lavender products, including their own ranges of own body care, home and giftware, all created using the lavender grown on the farm.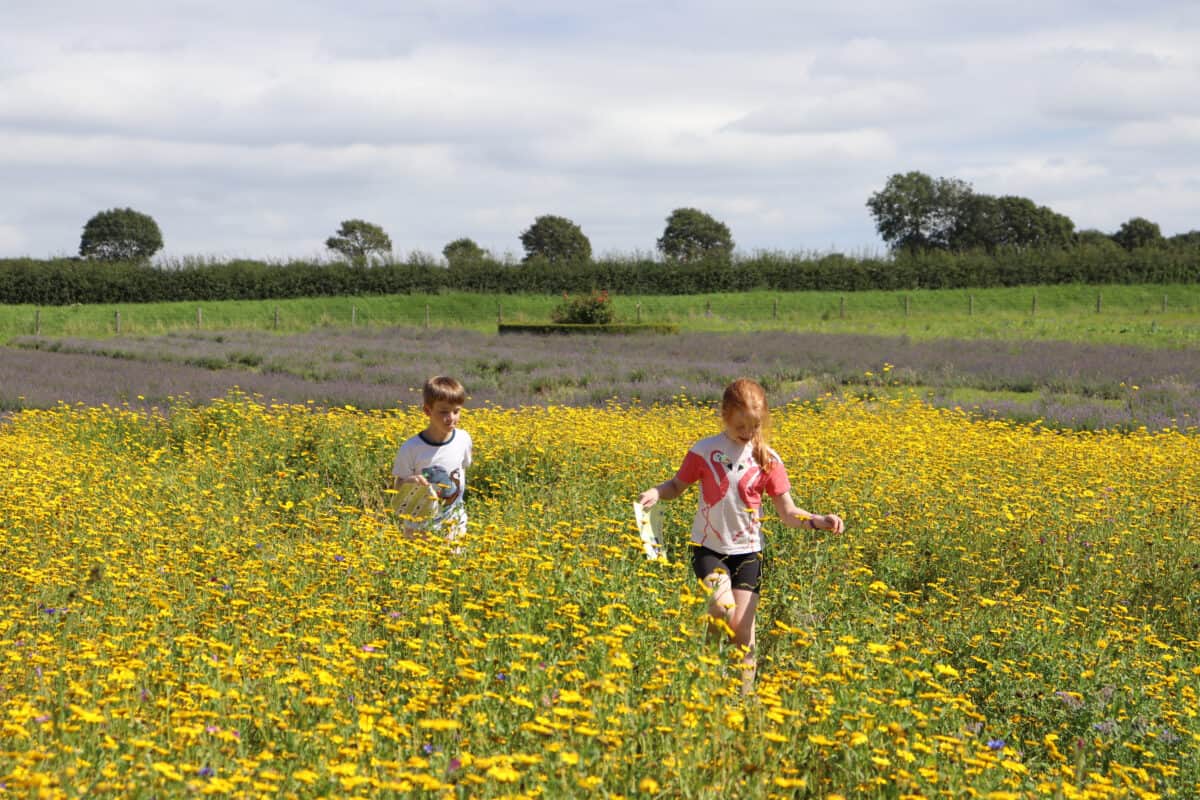 Eight different varieties of lavender grow in the gorgeous lavender fields and as soon as you enter the field you are blown away by the scent. It's amazing. It really is the smell of the English countryside. Such a happy, uplifting smell that will always make you smile.
When to visit The Lavender Fields?
The beautiful Lavender Fields are open from the start of July until mid to late August and until 5pm each day with free parking plus toilets available in their shop. If you want to use the field for professional photography you have to get a permit from the owners first.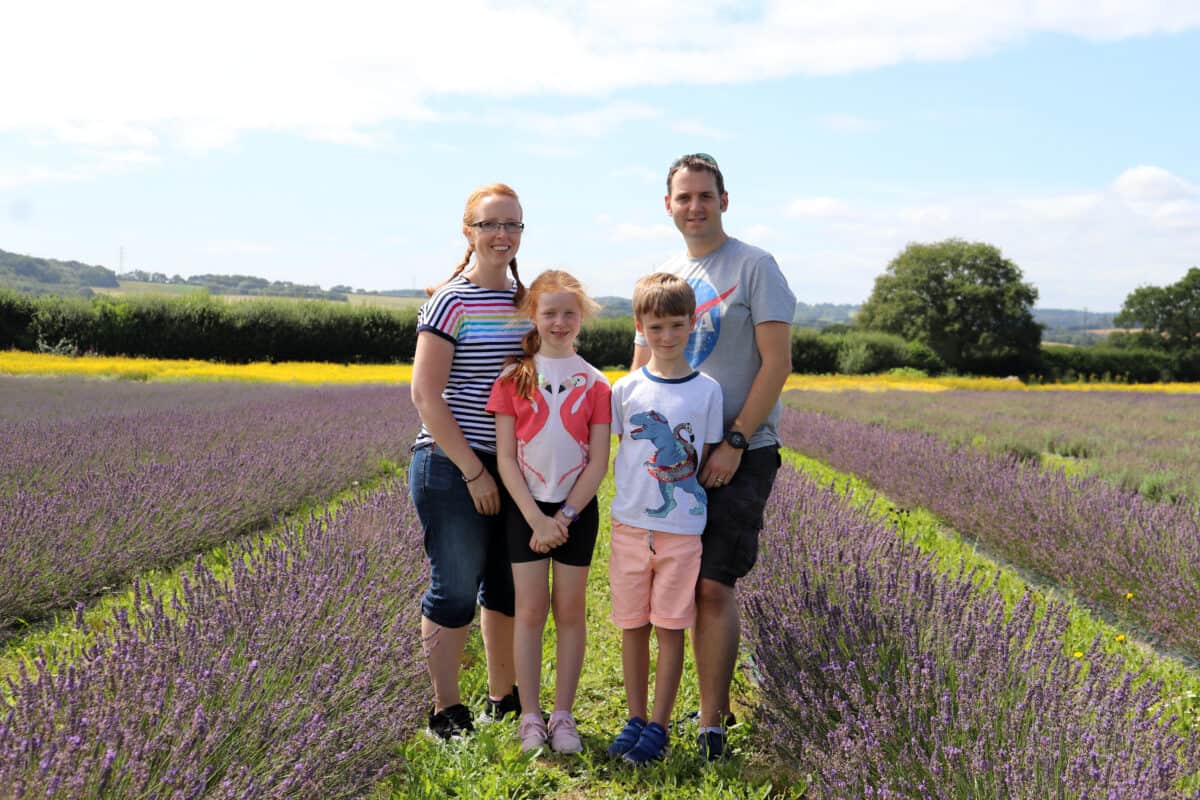 Tickets cost just £4 entry for adults and £2 for children which includes a bug hunting kit that the children really enjoyed. Each child gets a bug hunting sheet, a pencil and a magnifying glass plus a sticker for completing it. There are so many insects around that it's a great activity to keep the kids entertained. Children under 2 go free.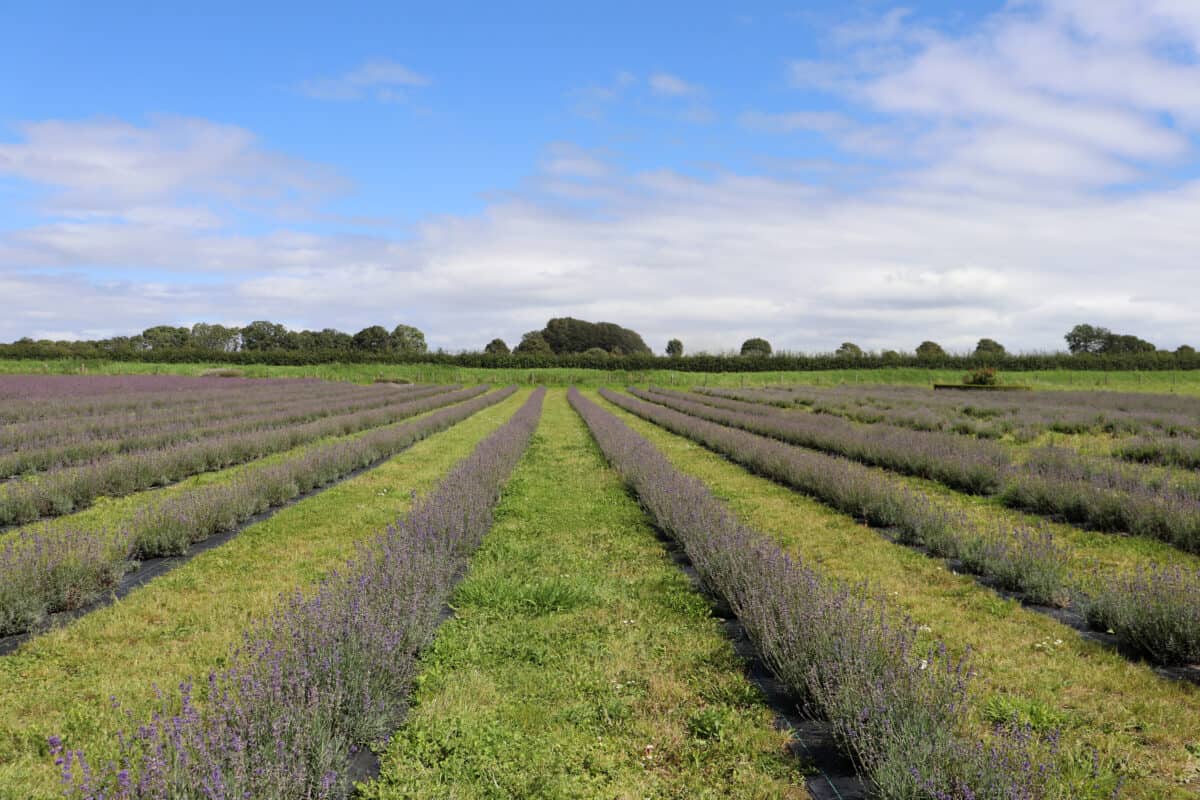 You're able to enjoy a picnic in The Lavender Field and I know next time we'll definitely take one with us and plan our day around it. It's the sort of place you could happily spend an hour or stay much longer, enjoying the lavender throughout the day.
If you want to make more of a day of it, there are a lot of things to do nearby. We went to Butser Farm beforehand which isn't very far away and both Gilbert White's House and Jane Austen's House are really close by too.
You can find out more information about The Lavender Fields Selborne, including opening hours, over on their website and for reference the address is: Hartley Park Farm Business Centre, Selborne Rd, Alton GU34 3HD. It's a real local landmark and you really must make sure you visit next summer!