*This is a paid post
It's got to that point in the summer where the new uniform is bought and labelled, shoes are ready and we're sorting out the last few bits we need. In our case, lunch bags and drinks bottles. But this year SMASH came to the rescue and sent LP and Little Man gorgeous products each to make sure they have everything they need ready for the new school year.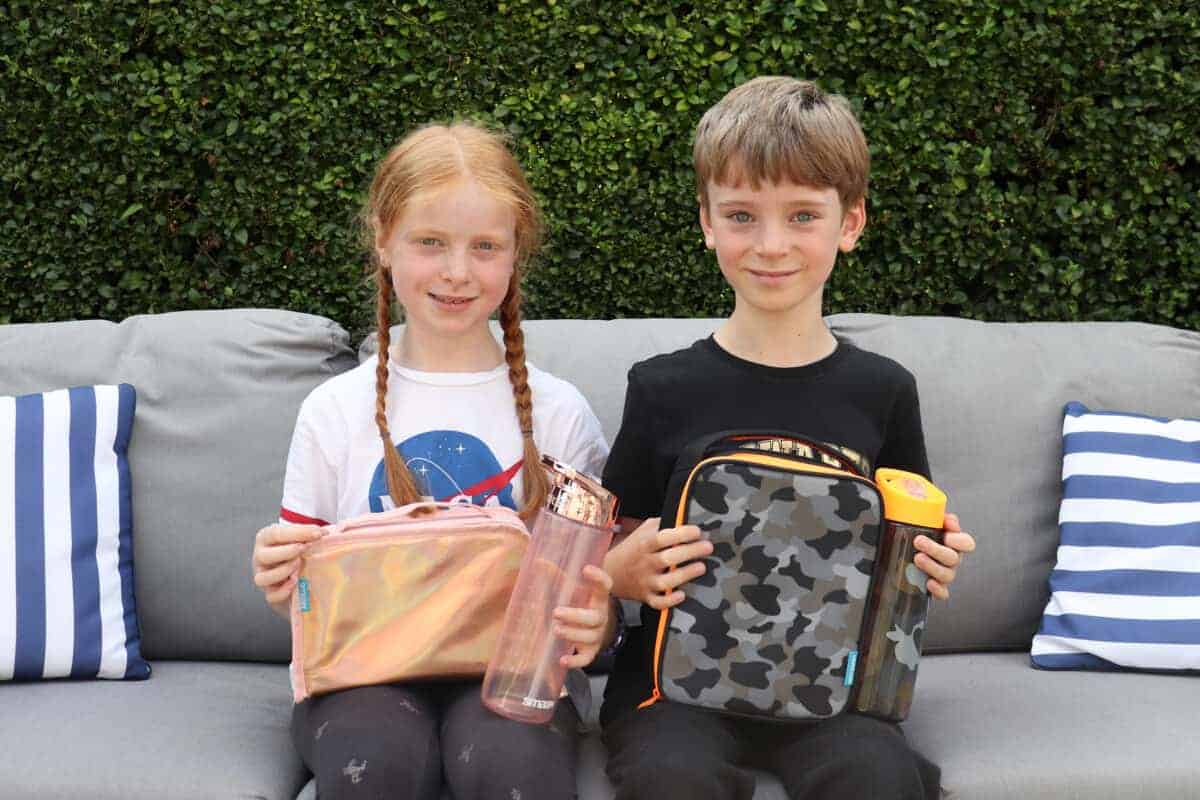 Who are SMASH?
SMASH are an Australian brand who have just come to the UK. They first launched in 1999 and have sold over 150 million products worldwide! SMASH create a vast range of lunch bags and drinks bottles so there will always be one perfect for every child. LP chose a rose gold lunch bag and drinks bottle and Little Man chose camo style ones – and they can't wait to start using them properly in September!
Why choose SMASH?
I love how fun SMASH products are – especially the back to school range. They have made items that are perfect for a wide range of bubbly and bright personalities. With character products, plain products and matching sets, there really is something for everyone.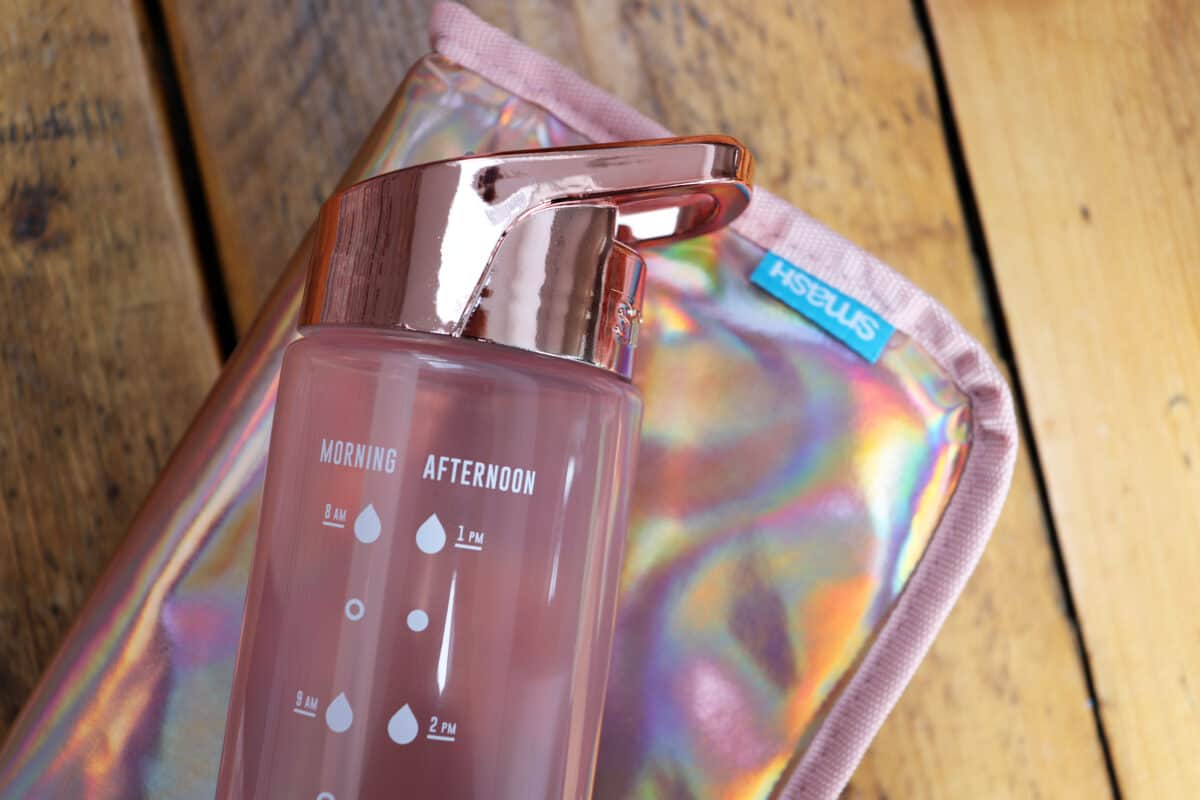 Sustainability and reducing waste is such a big topic and LP and Little Man are really conscious of reusing things so they love that they can have one, well made, durable lunch bag for the year that they can use again and again instead of taking plastic bags to school, eating their lunch and throwing them away.
Plus, all SMASH products are food-safe. They have exclusive SMASH Blue IQ antibacterial lining in all their insulated lunch bags with a wipe-clean formula. This extends the life of the lunch bags and gives extra peace of mind for us parents, knowing that the children's lunch will always be safe to eat.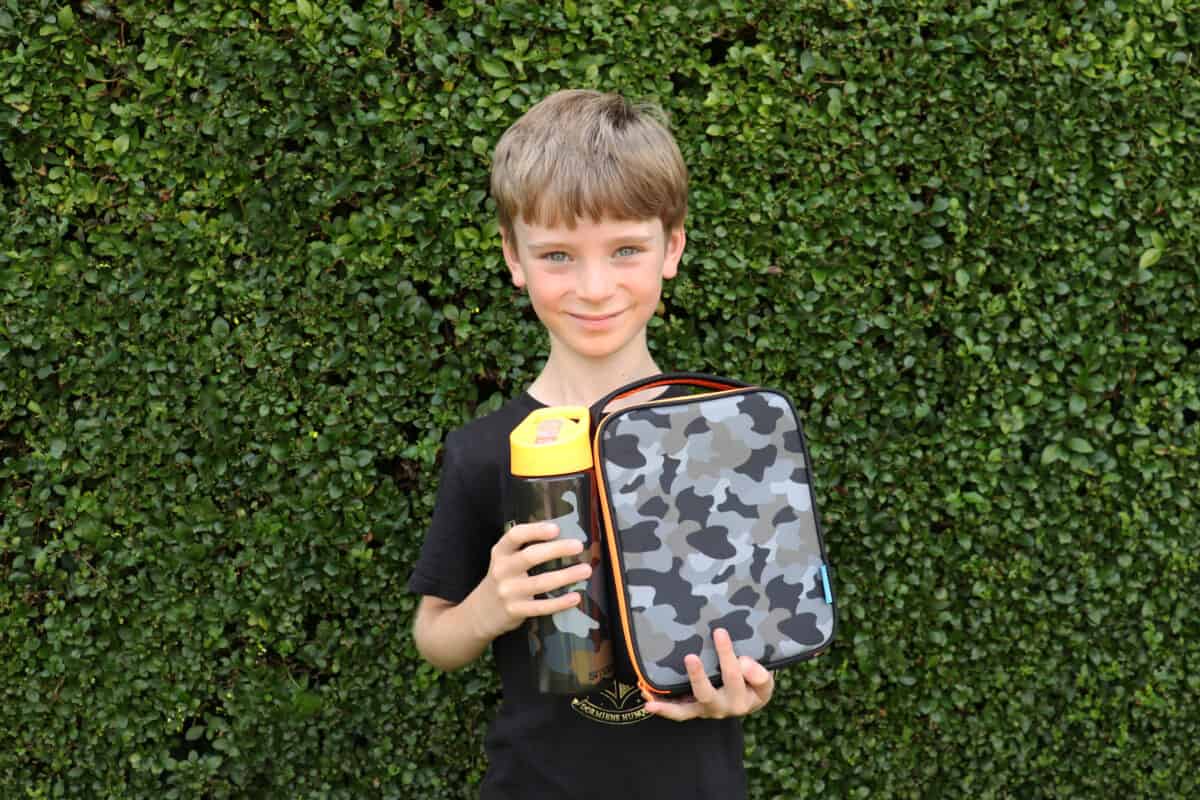 What do we think of Smash?
LP and Little Man could not be happier with their new SMASH products. I can already tell how hard wearing they are and have had to wipe them clean once or twice since they arrived and they still look good as new.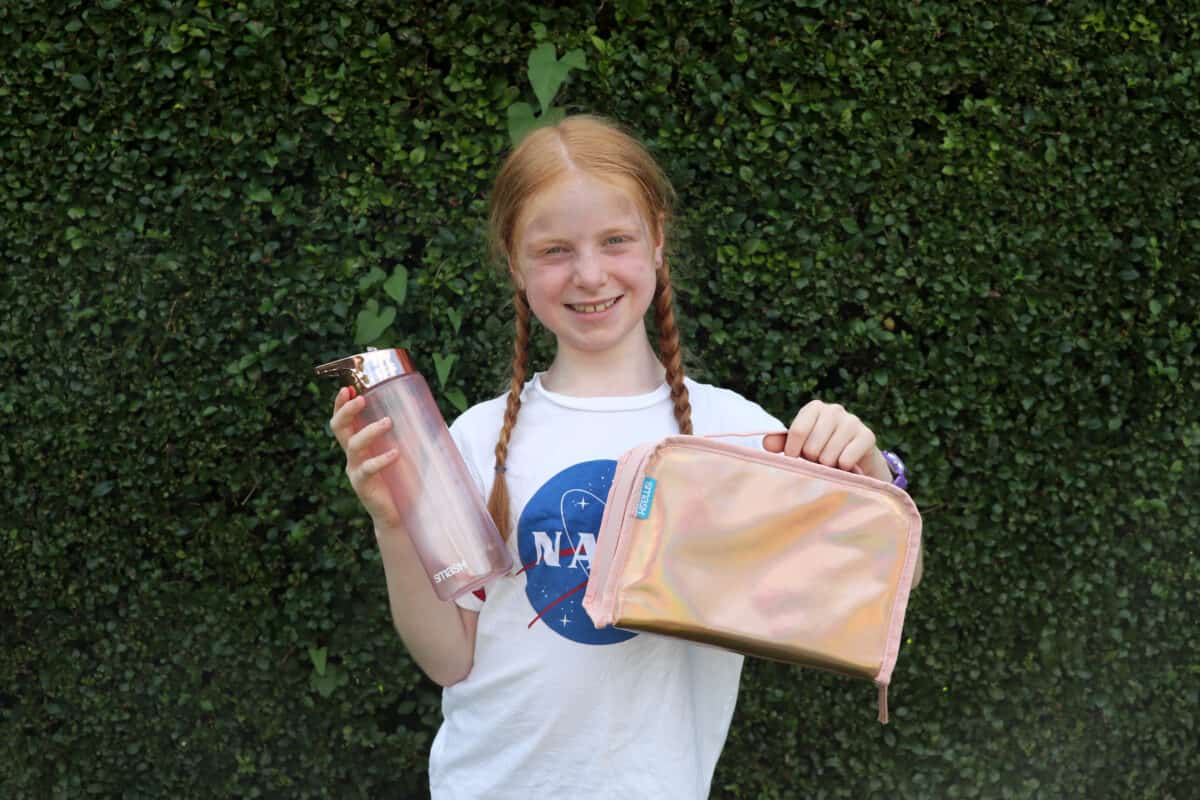 The lunch bags also have a high-density thermal insulation which helps to keep lunches cooler for longer but we can always add an ice pack on hotter days too. The bottles are also top rack dishwasher safe which is always music to my ears – one less thing to wash up by hand each day!
The drinks bottles and lunch bags are a great size – with the bottles fitting inside the bags too which is always handy and saves having to carry too much stuff to school! But, both the bags and bottles have really comfortable, durable handles which will definitely stand up to the test of time.
We all love the new SMASH products and I can't wait to see the children carrying them to school in a couple of weeks. They look great, are practical and durable and make the kids happy. They tick all the boxes!
SMASH products are available in Tesco, Sainsburys and Morrisons so make sure you take a look and pick up some supplies next time you're in store. You can find out more over on the SMASH website.