We have now been to Weymouth Dorset for two consecutive summers as a family and it feels like we have really done Weymouth. It's a beautiful place, at the heart of the Jurassic Coast, with so much to see and do and so now I feel like I can talk quite comfortably about the vast amount of attractions and excursions in Weymouth and the surrounding areas.
So here are our top things to do in and around Weymouth:
Weymouth Beach
I don't think it would be right to start with anything other than beaches as Weymouth has so many of them, many surrounding Weymouth Bay. Weymouth beach is beautiful. It's long and sandy, with shingle parts the further you get from the main stretch next to Weymouth town centre. It gets really busy at peak times – as you'd expect – but it does have great facilities. Loads of toilets, so many cafes and restaurants and plenty of parking nearby too.
Bowleaze Cove
Another favourite of ours when we visited was Bowleaze Cove. Being a cove, it's quite sheltered from the elements but as it's a mainly pebble beach the children preferred staying on Weymouth Beach where they could build sandcastles. Bowleaze is great for paddleboarding and swimming plus it has plenty of parking, toilets and food outlets too.
Greenhill Beach
Between Weymouth and Bowleaze Cove is Greenhill Beach. Backed by Greenhill Gardens and right near the Sea Life Centre, it's a really popular beach, quite quiet compared to Weymouth and sandy too. It's a lovely place to spend time – and you might even spot a friendly seal or two!
Chesil Beach
On the other side of Weymouth is Chesil Beach which runs into Abbotsbury Beach where we happily spent an afternoon. The beach was made as a coastal defence and so there's a big stretch of shingle and pebbles to climb over to get to the sea. The children thought this was such an adventure and it was super quiet compared to the other beaches I mentioned. Popular for fishing and with lots of shells and treasures to find, it's a really nice place to explore or just sit and stay a while.
If you're happy to travel a little further, Lulworth Cove and Durdle Door are about a forty minute drive further along the coast and well worth seeing. Although the walk down to the beach is pretty steep, and the climb back up after a day on the beach is pretty hard work, it's such a lovely place to spend time but obviously gets really busy at peak times.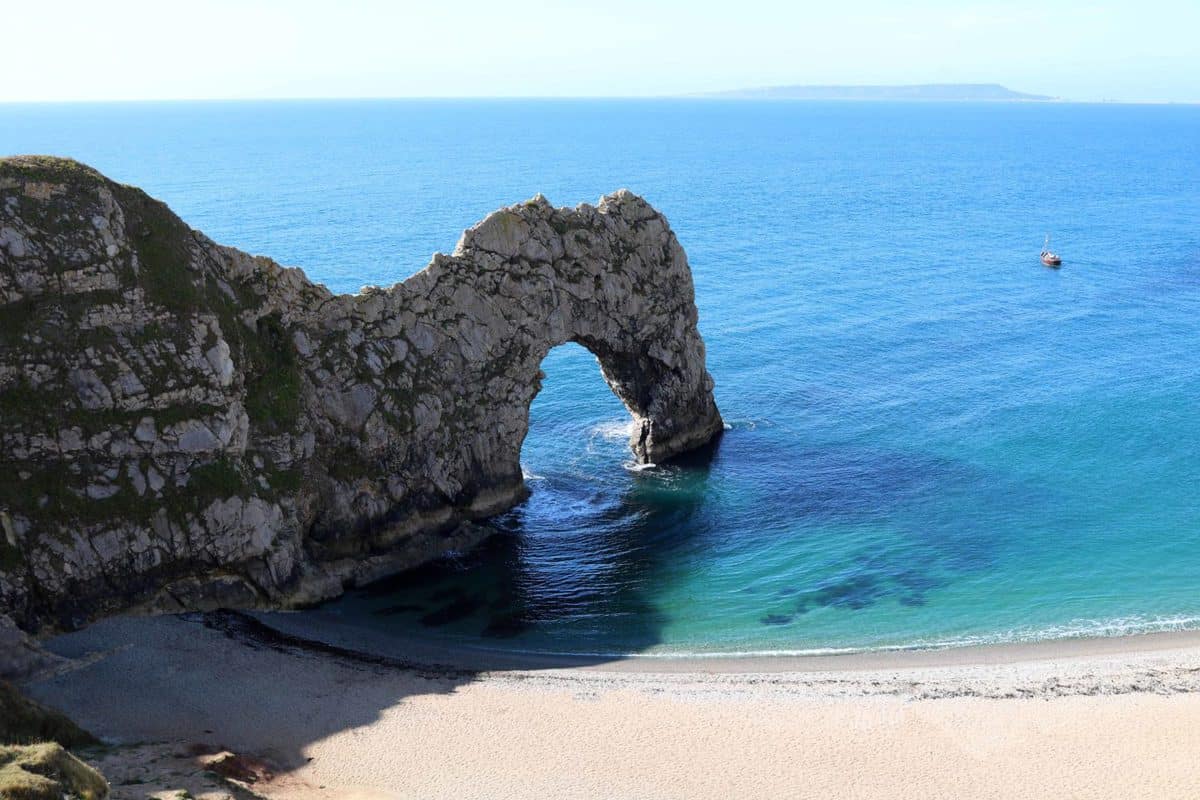 Abbotsbury Swannery
The real pull of Weymouth is being outside, in nice weather, enjoying the mix of beach, countryside and fresh air that the area has to offer. Because of that we loved all the outdoor attractions in Weymouth. Abbotsbury Swannery is one of the most famous, with the world's largest colony of breeding mute swans, it's incredible to see. Plus, there are go karts to ride, a maze to explore and so much to look at.
Abbotsbury Subtropical Gardens
Pretty much nextdoor is Abbotsbury Subtropical Gardens where you could easily spend a whole day. So many different plants and trees, an amazing views over the coastline and a beautiful Alice in Wonderland trail to follow. It's somewhere we didn't get to on our first visit – and now it's the first place I tell people about!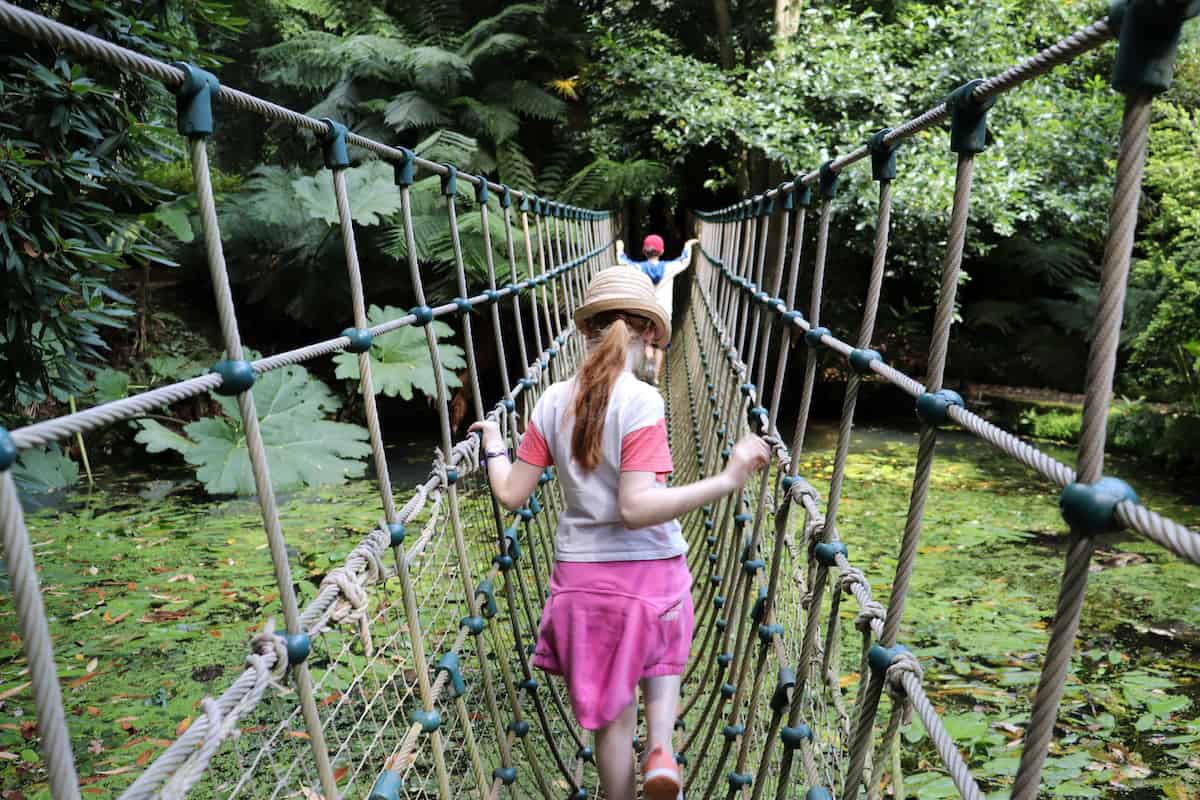 RSPB Lodmoor and the Lodmoor Country Park
Another bit of a hidden gem we discovered on our first trip to Weymouth was RSPB Lodmoor and the Lodmoor Country Park. We spent an hour of so at the RSPB nature reserve and it was such a peaceful place but the sort of place you could easily miss. It leads nicely into the country park where there is so much space to explore as well as an outdoor gym and great play area. Weymouth also has another nature reserve – Radipole Lake that we've bookmarked to visit on our next trip.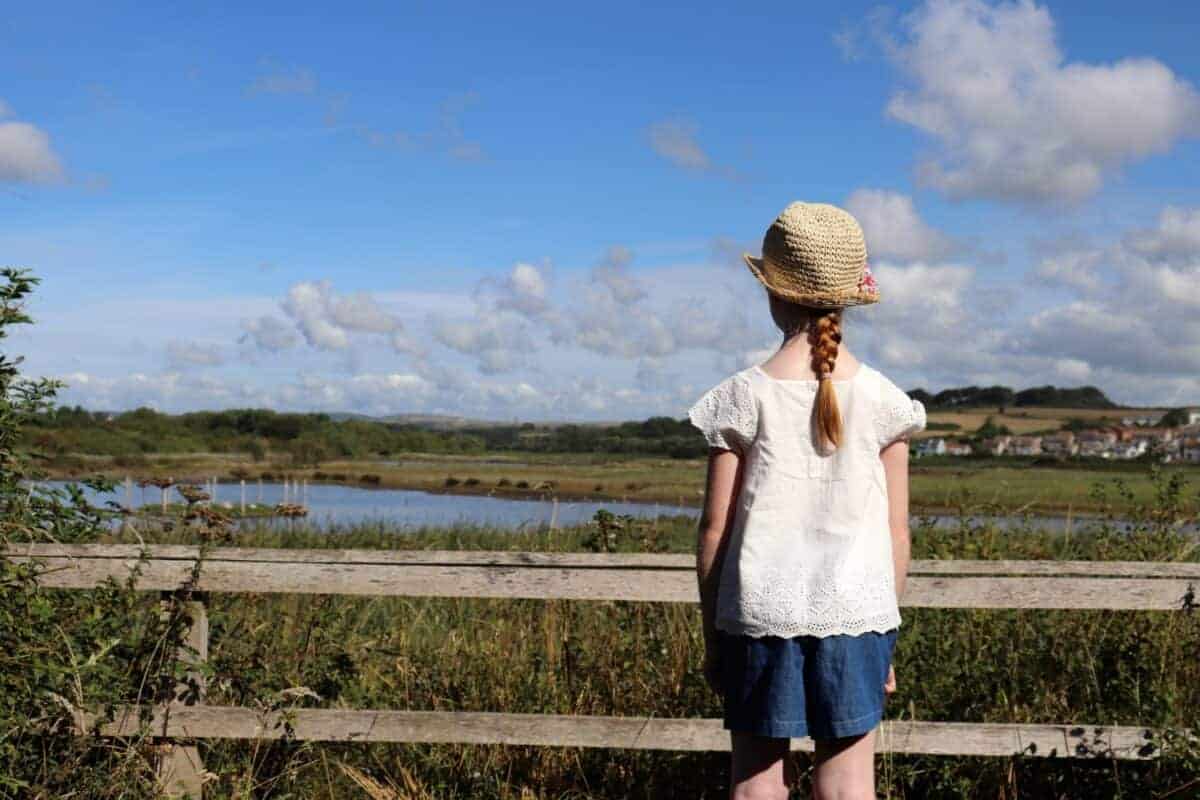 Weymouth Harbour
Weymouth Harbour is another beautiful place to explore, with so much history and a huge part of Weymouth's heritage. There are so many boats to look at and you can walk quite far out to see along the harbour wall. It gives lovely views of the area – and we did a Treasure Trail to tell us more about the area's history too.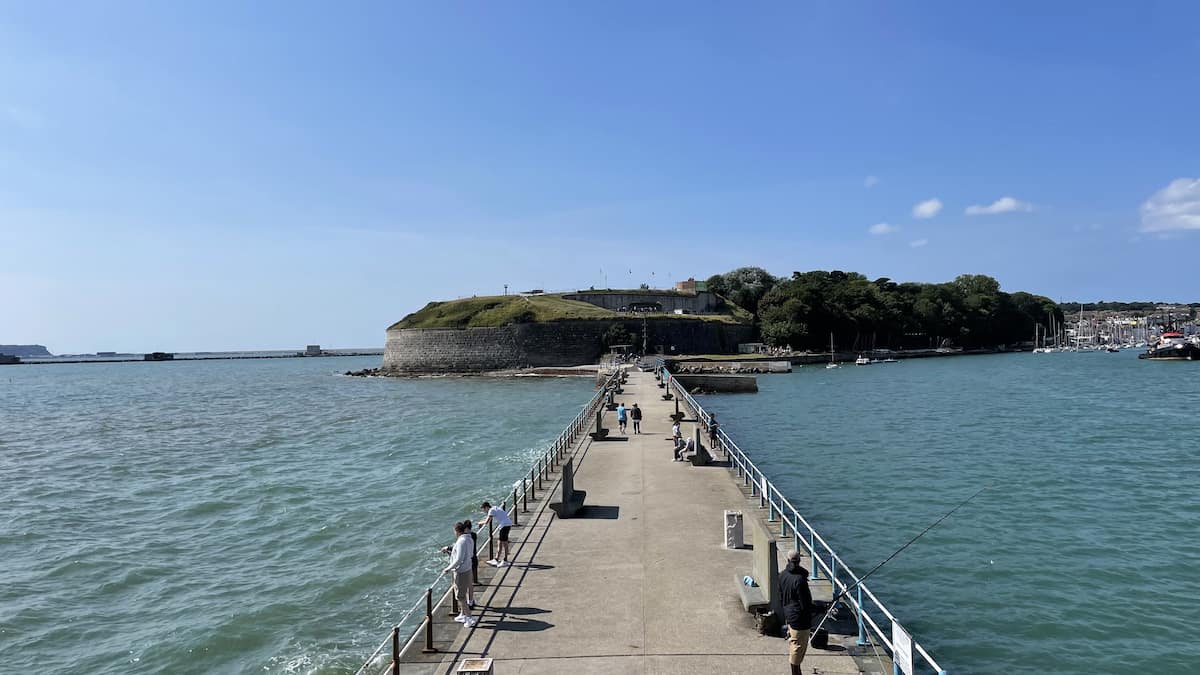 Nothe Fort
At the heart of the harbour is Nothe Fort, one of Henry VIII's coastal defences and a fantastic sight to see. Mainly outdoors and open air, you can explore the battlements as well as heading inside to see what life in a fort would have been like. It's such an interesting place to explore – and there are little mice to find to keep children entertained too.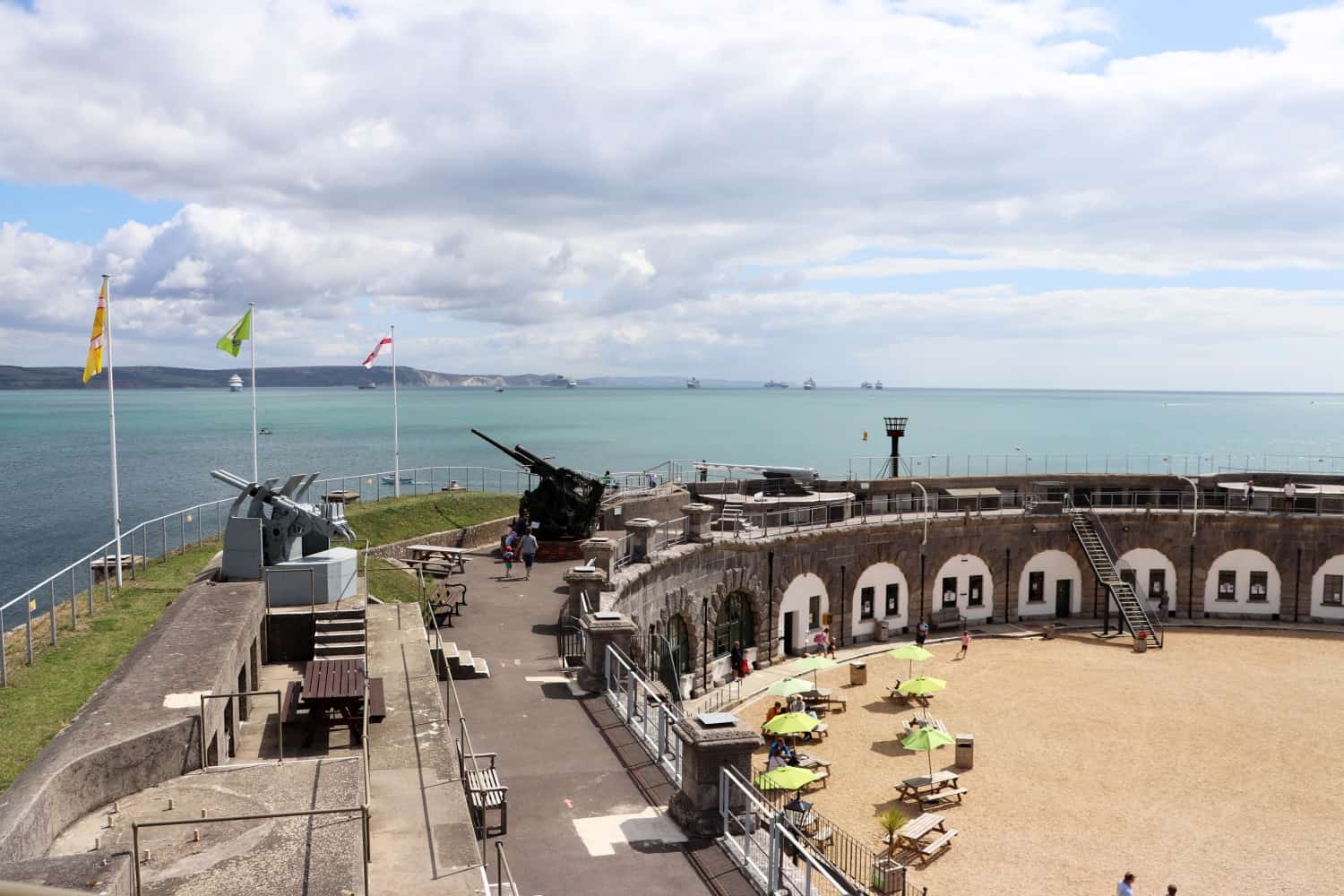 Portland Castle
Another great place to visit if you love history is Portland Castle – and the whole of the isle of Portland really. It's quite a compact coastal defence but a really well maintained one with an awesome gun deck to explore. The children loved seeing all the cannons and it gives fantastic views out to sea and of Portland Harbour as well. Plus, there's outside space to explore and a cafe too.
Sandsfoot Castle
Sandsfoot Castle is the third coastal defence in Weymouth but it's mostly ruined now although it's still popular to visit and walk around, doing the Rodwell Trail and seeing Weymouth from yet another viewpoint.
Portland Bill Lighthouse
Another great attraction on Portland is the Portland Bill Lighthouse. It's a beautiful sight and one of our favourite things to see in the local area. There's a visitor centre and you can climb the lighthouse at times although it's been closed both times we've visited due to covid. There are toilets, a cafe and so much to see like Pulpit Rock and the Trinity House Obelisk.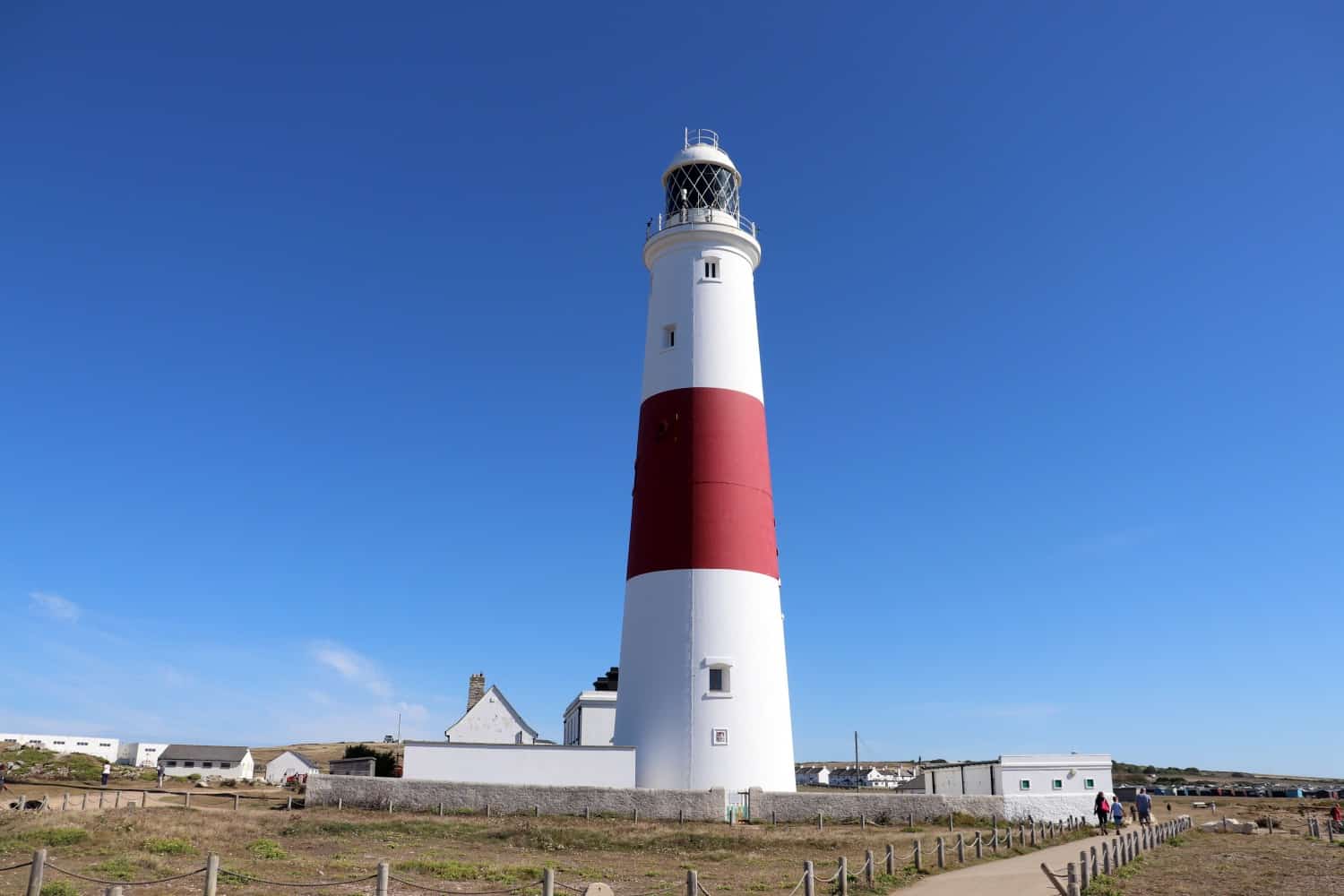 Portland Museum
Whilst on Portland you could also visit the Portland Museum to find out more about the area and it's links to many people like Marie Stopes and Thomas Hardy. They don't have a cafe but have a garden for picnics, toilets and ice creams available to purchase too. We found Portland Museum by accident whilst doing a Treasure Trail of the local area!
Sea Life Adventure Park
If you're looking for more traditional activities and days out in Weymouth, the Sea Life Adventure Park is amazing. It's by far the best aquarium we have ever been to and it blows other sea life centres out the water. It has amazing adventure play areas, a water park splash area and is mostly outside.
There's also Pirate Adventure Mini Golf and Sandworld Weymouth sculpture park always looks really popular – with a sneak peak of the sand sculptures set up on Weymouth seafront to inspire people to visit.
About a 45 minute drive away is one of our favourite places, Corfe Castle, although it's not actually in Weymouth it is a really lovely day out. A National Trust property, with so much history, it's somewhere we love to visit whenever we visit Dorset.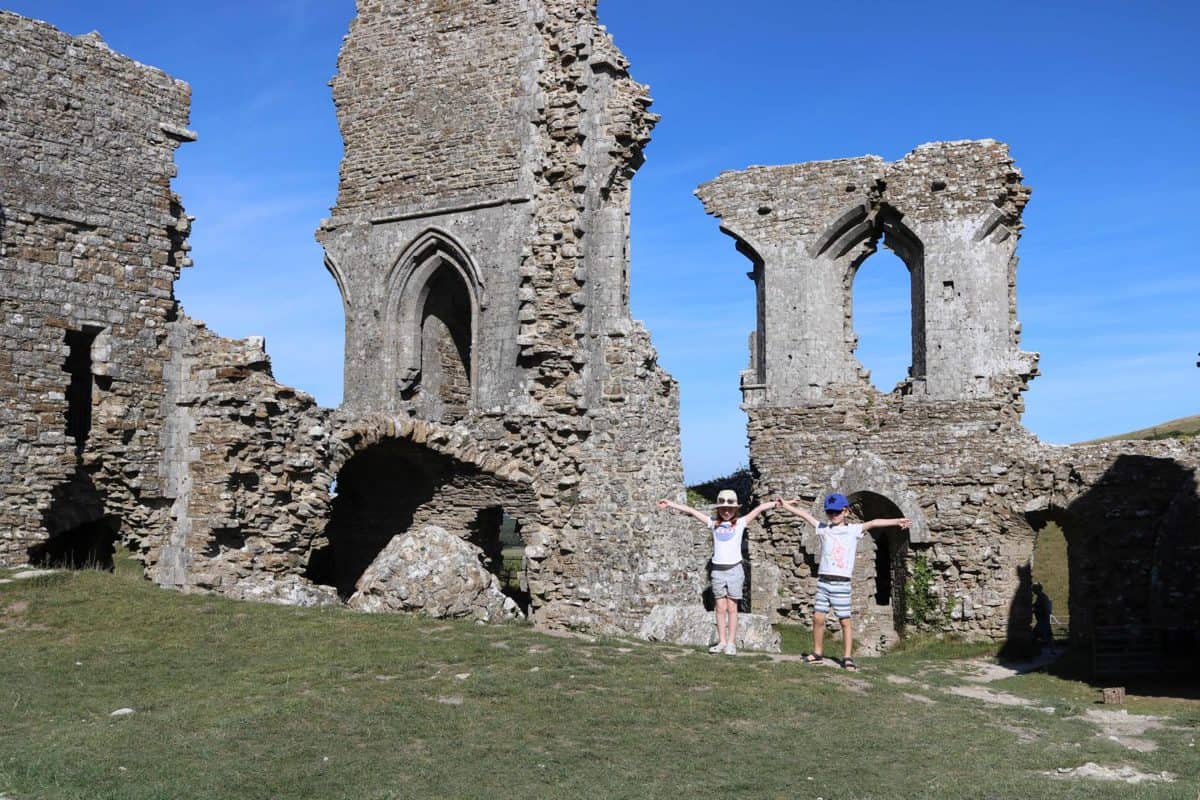 A great indoor activity that isn't too far away is the Bovington Tank Museum. It's a great day out for rainy days and is somewhere we'll be visiting on our next trip to Dorset.
Where to stay in Weymouth
If you're looking for places to stay in or around Weymouth we can recommend Daish's The Russell Hotel on the seafront. We had a midweek break and loved it. With breakfast and dinner provided it was the perfect home from home that we needed as a family.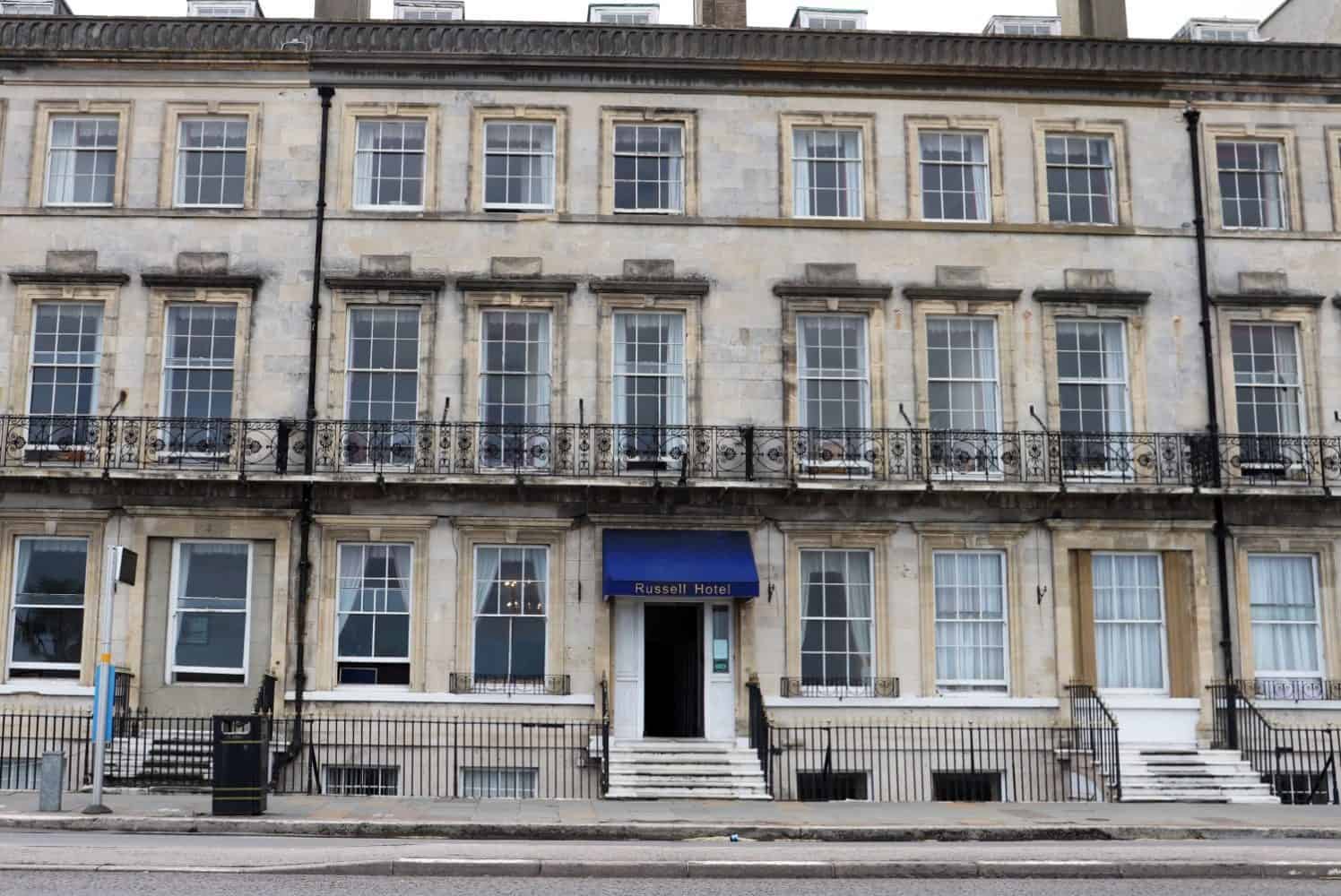 On our latest holiday we stayed just outside of Weymouth at Higher Moor Campsite in one of their glamping pods. It was a great location for the week and the children loved it. Such a family friendly place to stay.
We always have such a nice time in Weymouth and know that it's somewhere we'll visit regularly in the future. I'll update this post as we visit more places to give you even more recommendations.