One of our favourite days out during our break in Weymouth was to the Sea Life Weymouth Adventure Park. It's within an easy walking distance of the seafront and town centre, in the Lodmoor Country Park, and a must if you're visiting Dorset and exploring more of the Jurassic Coast.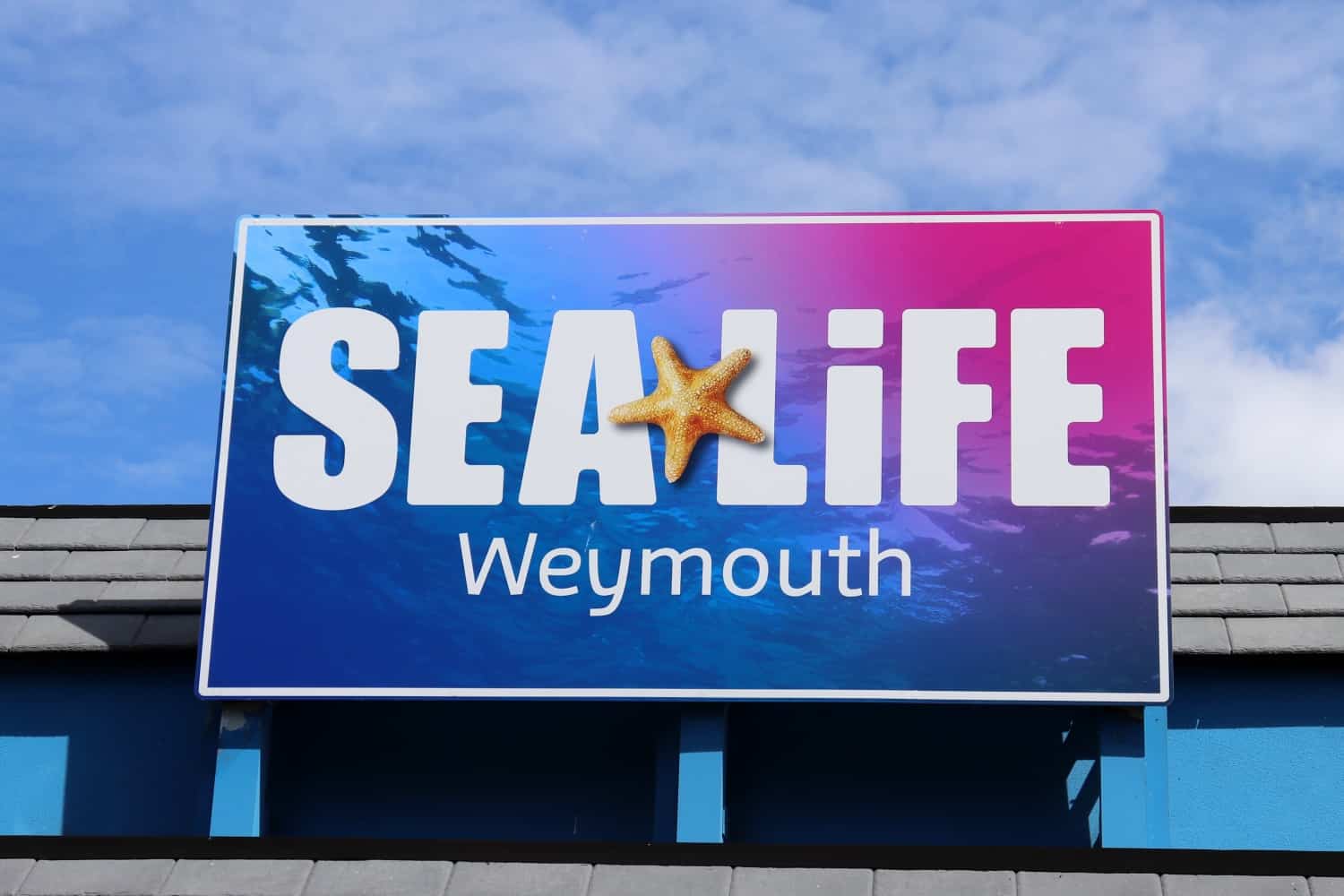 Although we love a Sea Life Centre, and have visited a few across the country and written reviews of them – Brighton, London and Manchester – nothing could have prepared us for the Sea Life Weymouth Adventure Park. It was something else!
The Sea Life Weymouth Adventure Park is so much more than a Sea Life Centre. It's a whole family day out, mostly in the open air and it has a real holiday vibe about it. There are bright colours everywhere and it just feels like such a welcoming place to spend time.
Right from the start, when we arrived for our pre-booked time slot, there were staff in visors explaining social distancing and additional hygiene measures. There were clear social distancing reminders throughout, hand sanitisers by every door and so many signs to keep us safe during our visit.
Sea Life Weymouth Adventure Park is split into clear zones to help you explore and discover a whole underwater world from across the oceans. We started at a rock pool where we got to touch the creatures in the rock pool. This area was the only time in the main sea life centre that it felt quite busy but it was managed really well.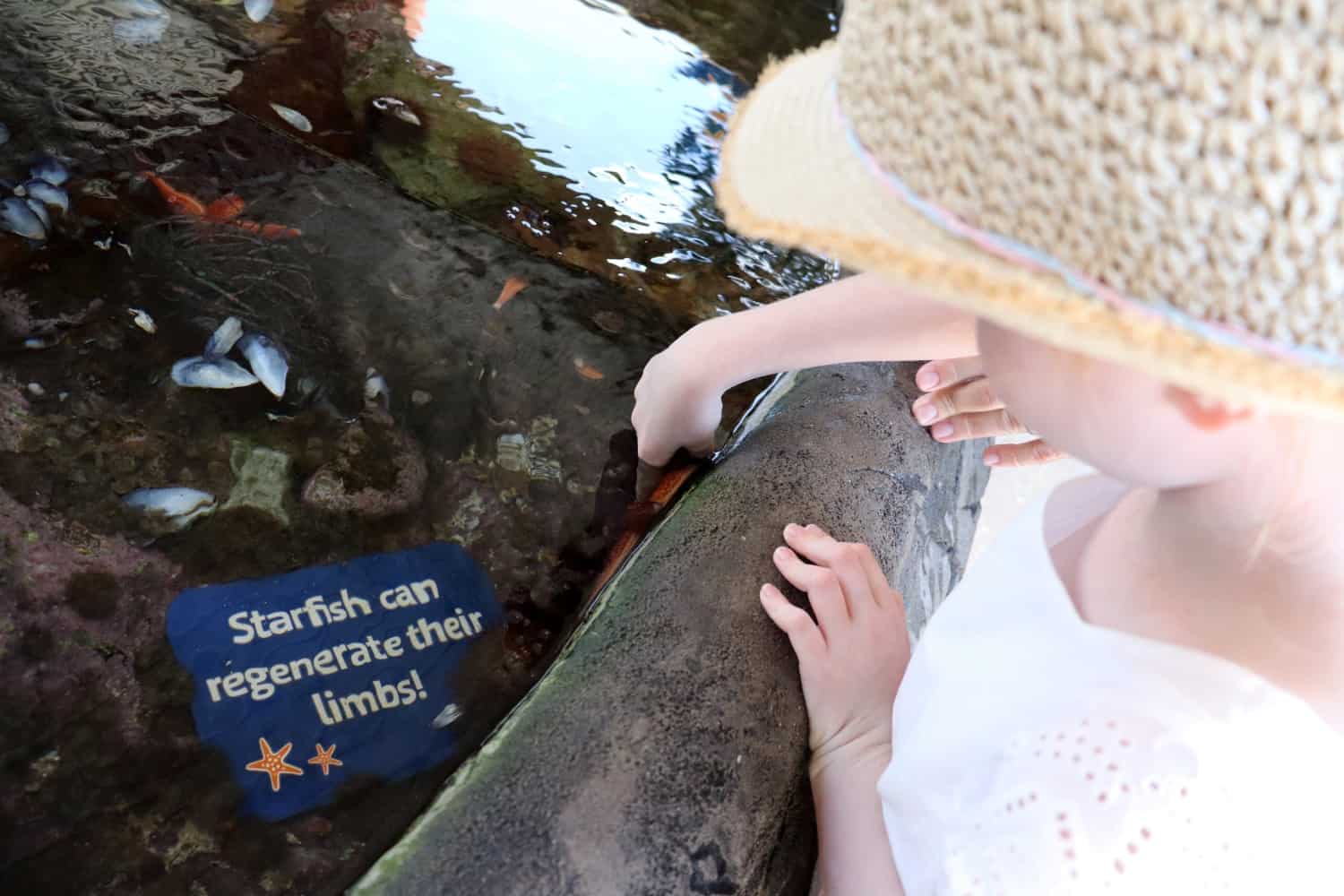 The other zones were things like harbourside, nursery, tropical lagoon, rainforest and shipwreck. We got to learn more about each area and the creatures that lived there as well as risks to habitats like pollution and plastic ending up in the sea.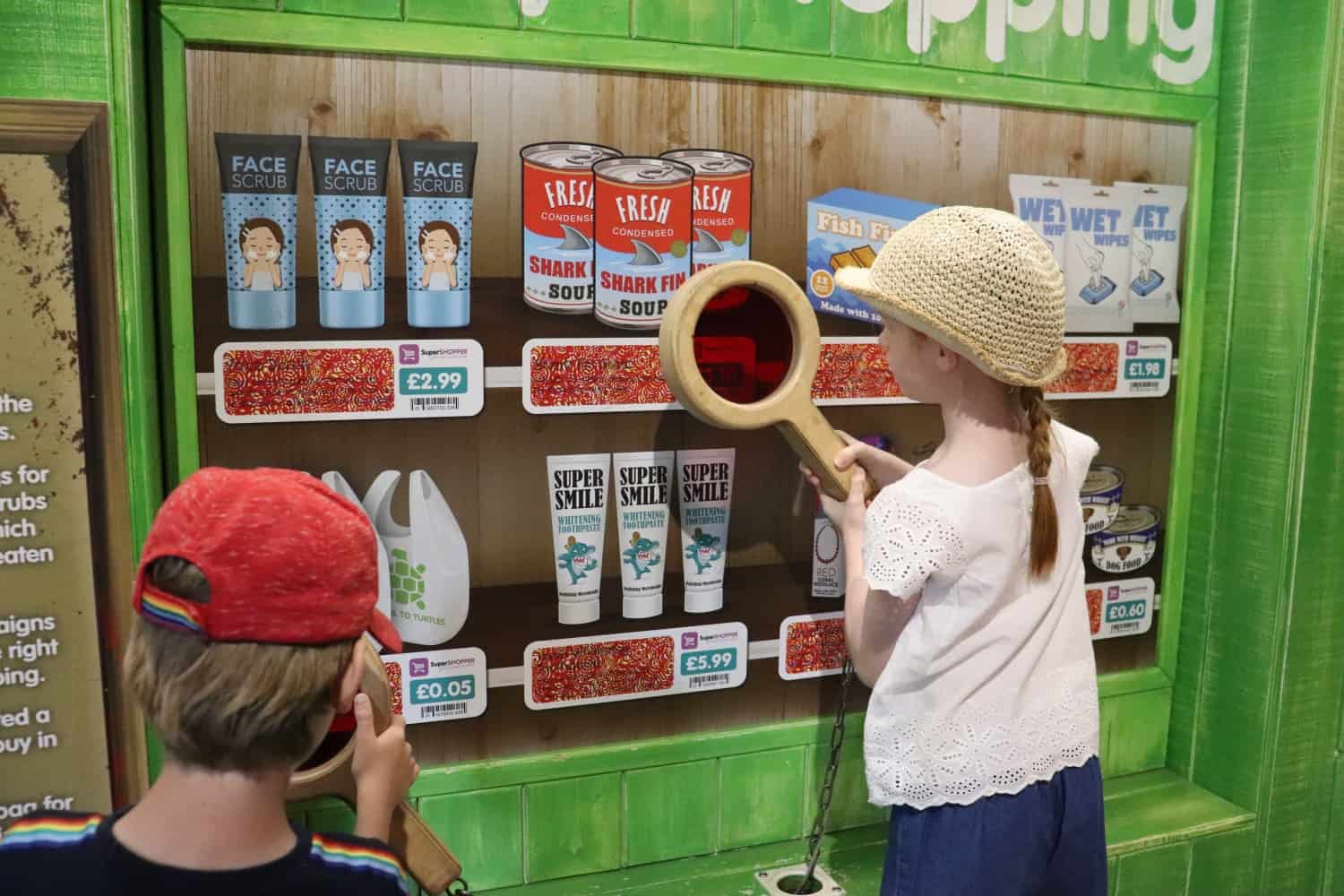 There were other main zones that the children loved – seeing otters, penguins and their first experience of fairy penguins too. There were seals, and sea turtles too as well as a fantastic sea tunnel.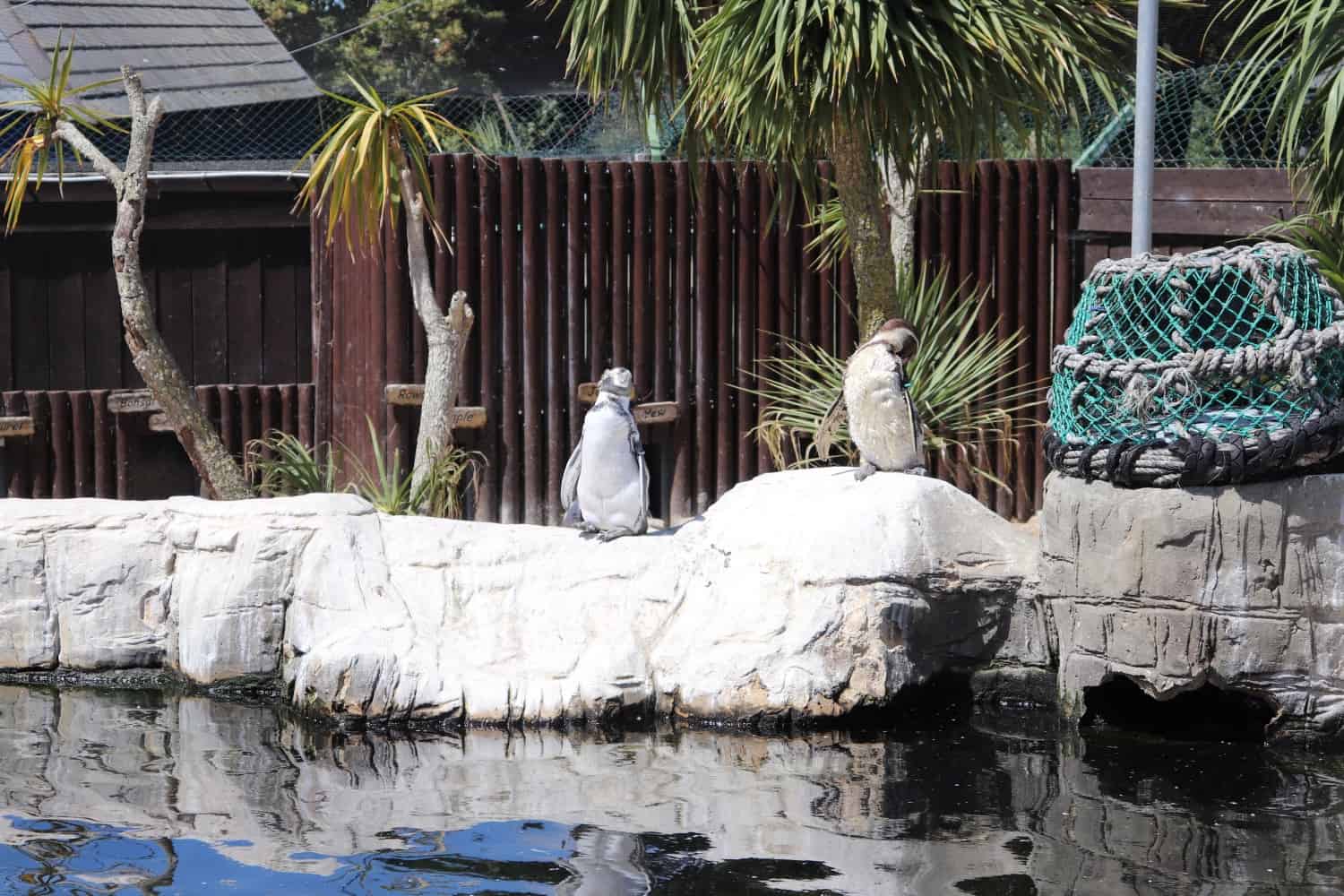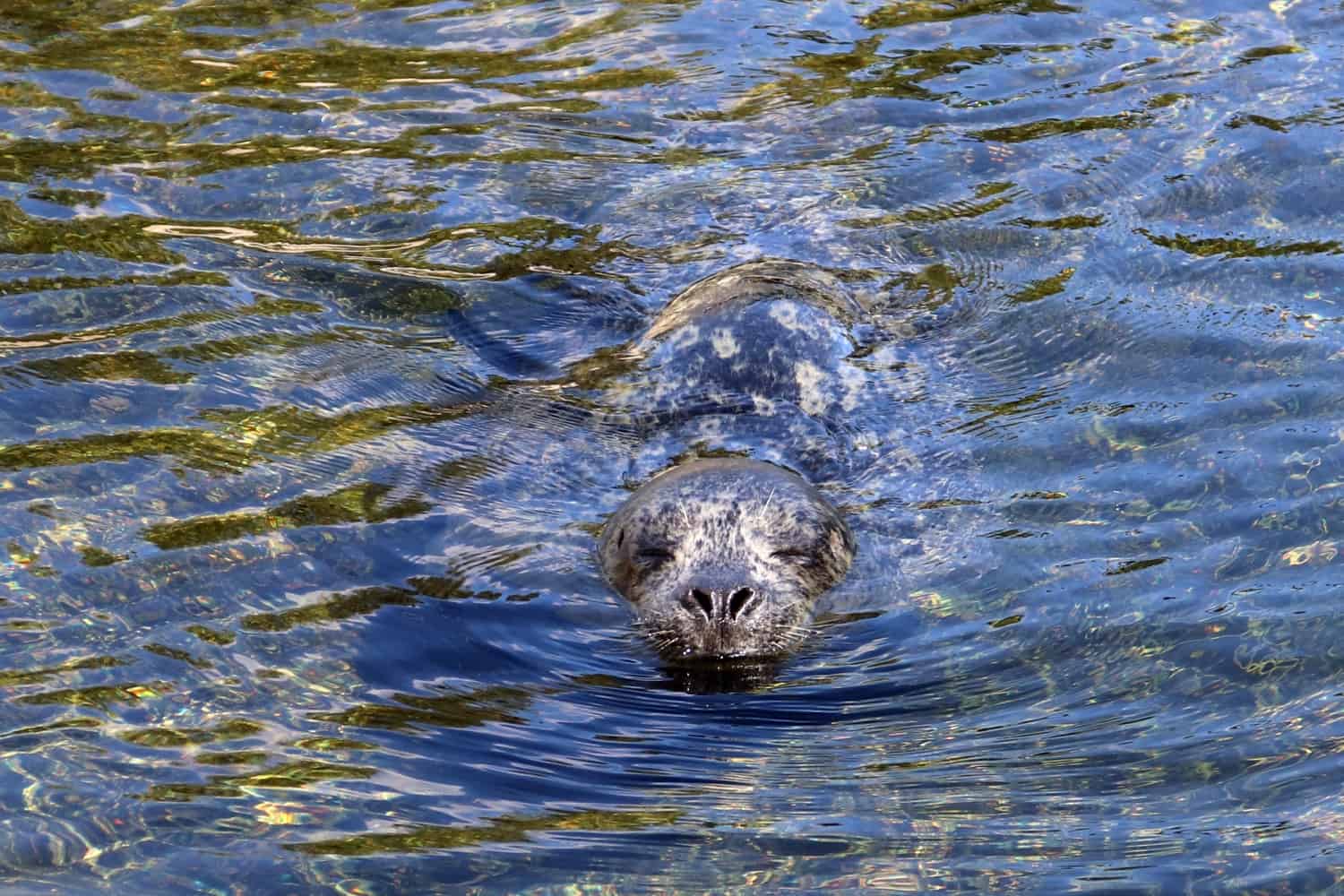 Sadly in the under water seal viewing area and in the tunnel people didn't respect the social distancing guidelines and so we moved through as swiftly as possible but everywhere else was well distanced.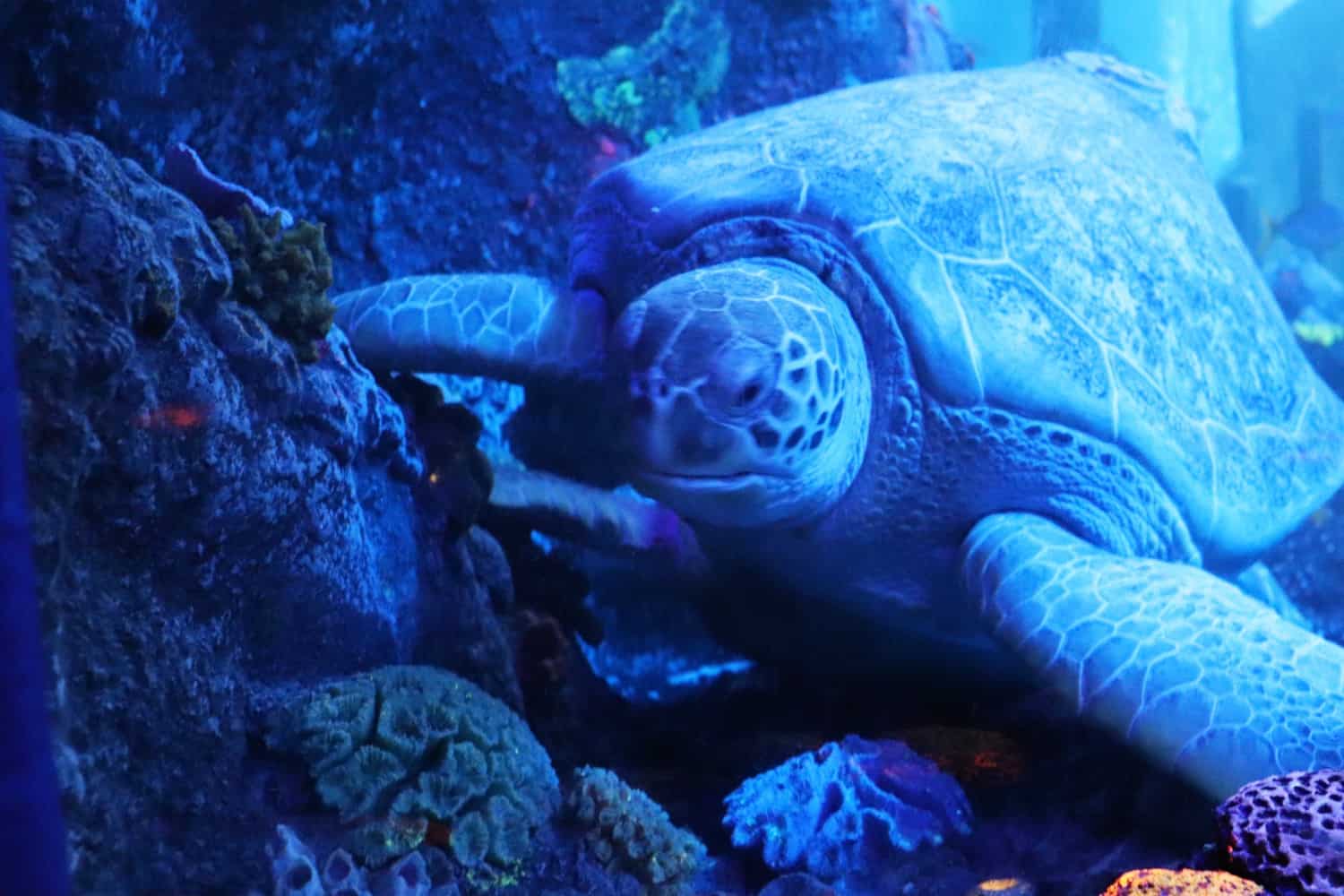 The children's favourite part of the day, and something they weren't expecting was the Caribbean Cove adventure play area and splash park. LP and Little Man are used to other Sea Life centres where we spend an hour or two, pretty much underground, and then continue our day so their faces when they saw the play equipment were fantastic.
The play area was pretty amazing for children of any age. LP and Little Man spent half an hour in there happily and there was hand sanitiser as you went in and out of the playground.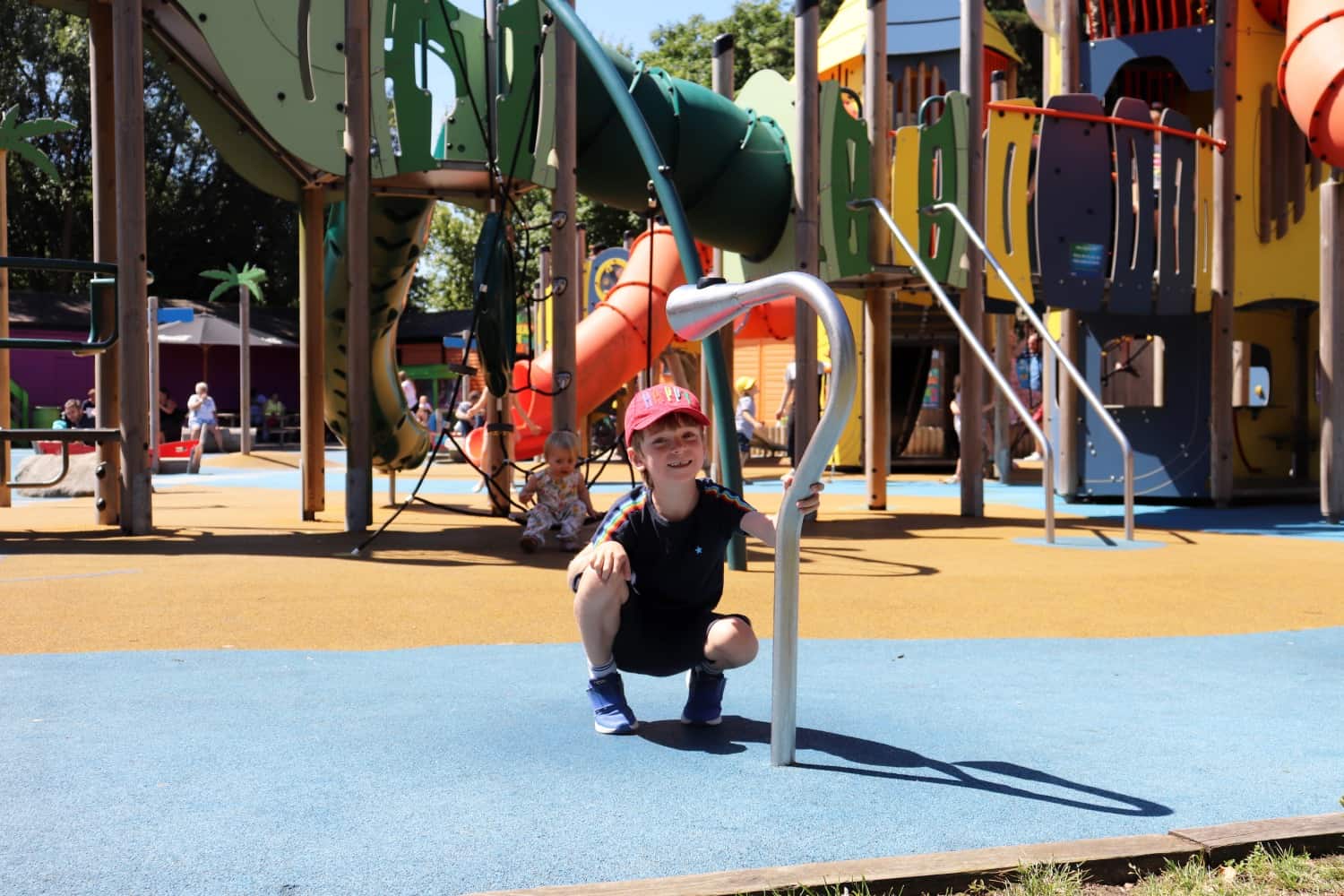 There was plenty of space to sit and relax whilst the children played or had a picnic but signs asked people to stick to an hour limit to aid social distancing which I think is sensible. There were also places to buy food and drink, with a Sea Life cafe and also a Costa Coffee but you were also able to bring your own refreshments and have a picnic.
After that we went to the splash zone and we were so impressed with the changing facilities and the staff presence to make sure numbers in the main pool area were limited. The children stayed in the splash area and loved it – I'm so glad we took their swim gear! It really was a fantastic end to a really lovely day out and we would definitely go again if we found ourselves in the area.
I'm actually quite jealous of everyone that has experienced Sea Life Weymouth Adventure Park before. I had no idea that Sea Life centres could be so good. I feel a bit bad for people who grew up in Weymouth, going to the Sea Life Adventure Park and expecting others around the country to be the same. They don't even come close!
You can find out more about Sea Life Weymouth Adventure Park, check opening times and book tickets over on their website. You can also book a game of Pirate Adventure Mini Golf whilst you're at it but it was fully booked when we went.