Whenever we go anywhere new we like to try and see as much of the place as we possibly can. So, on our trip to Weymouth, exploring the Jurassic Coast, we spent a morning exploring RSPB Lodmoor and the Lodmoor Country Park – somewhere I really think more people should take time to visit.
Lodmoor Nature Reserve is a wonderfully quiet haven for wildlife just a short walk from Weymouth town centre and seafront, adjacent to Weymouth Bay. It combines a large reed bed, open water, salt marsh, wet grassland and bushes which attract a huge variety of different birds like bearded tits and warblers, gulls, ducks, kingfishers and winter waders.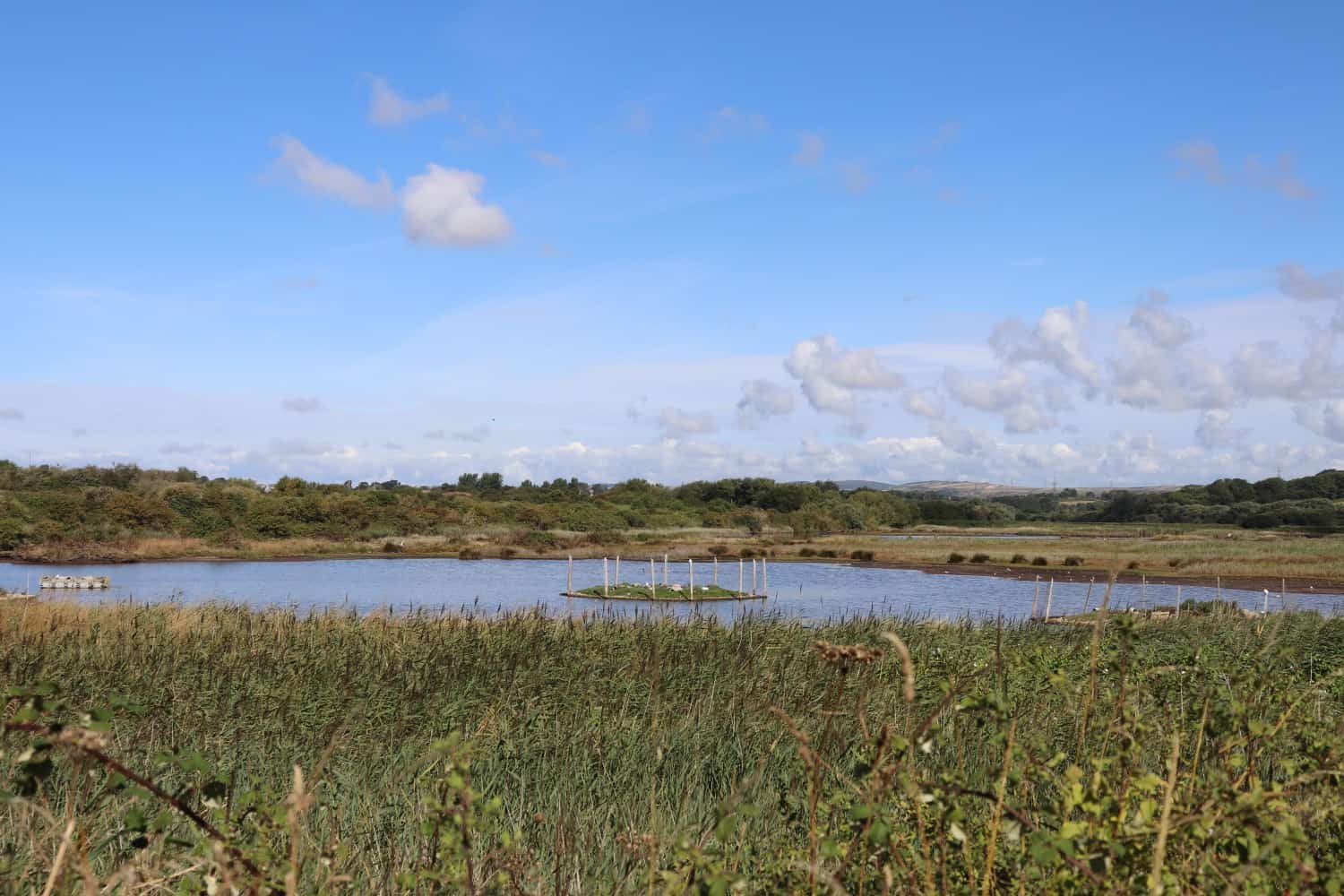 We walked pretty much around the edge of the nature reserve and loved looking at the birds, appreciating how quiet it was and just enjoying time somewhere that felt so far from civilisation. It was a little bit of tranquility in an otherwise bustling seaside town.
We found a really lovely spot to sit and watch the birds plus there are plenty of picnic spots dotted around too. It was such a nice place to spend time and our walk led us naturally into the Lodmoor Country Park.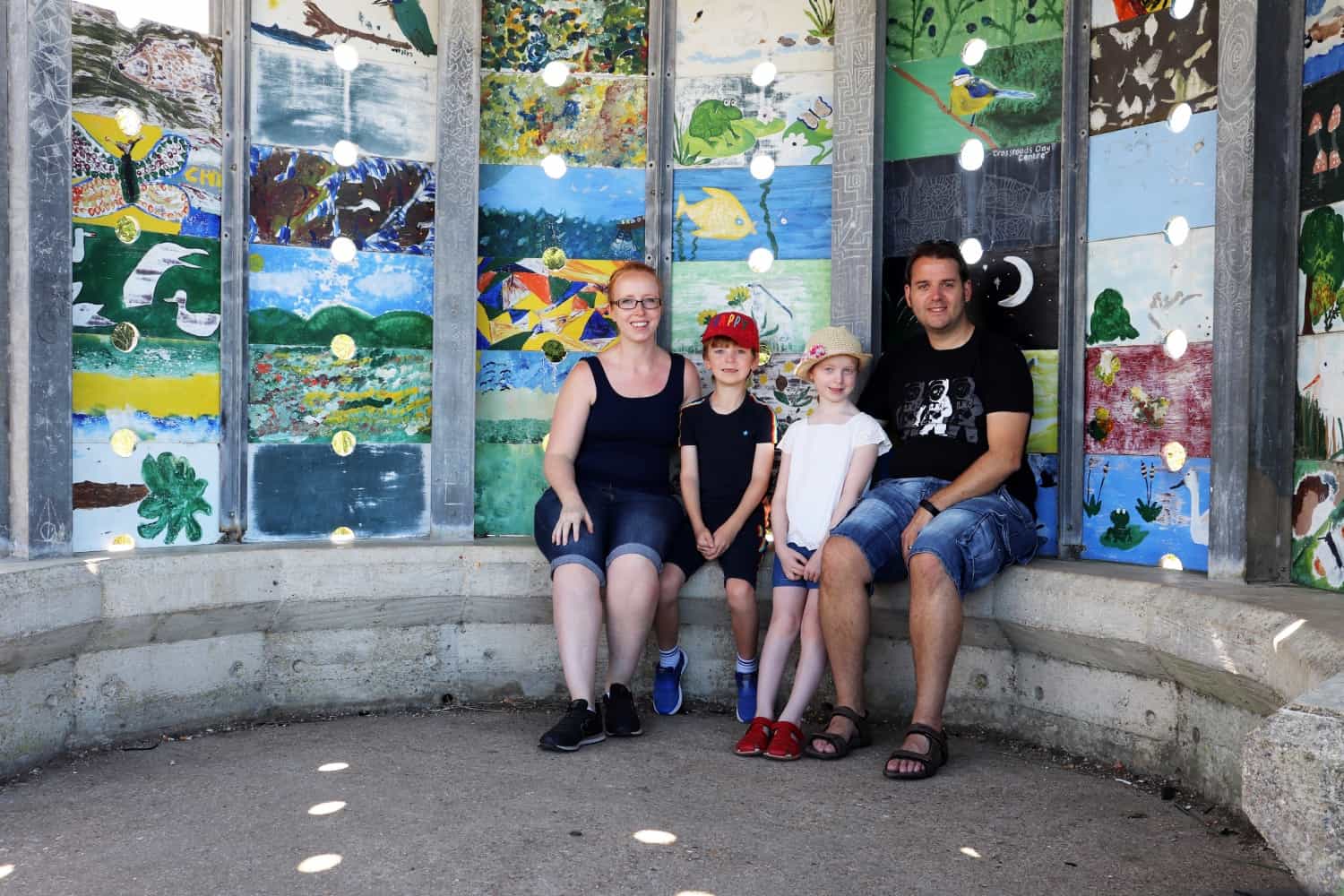 Lodmoor Country Park sits around many of Weymouth's attractions like the Sea Life Centre and Pirate Adventure crazy golf, but it's a lovely place to spend time, cycle or explore. As soon as we walked into the country park LP and Little Man were drawn to the outdoor gym equipment – such a great addition to any park.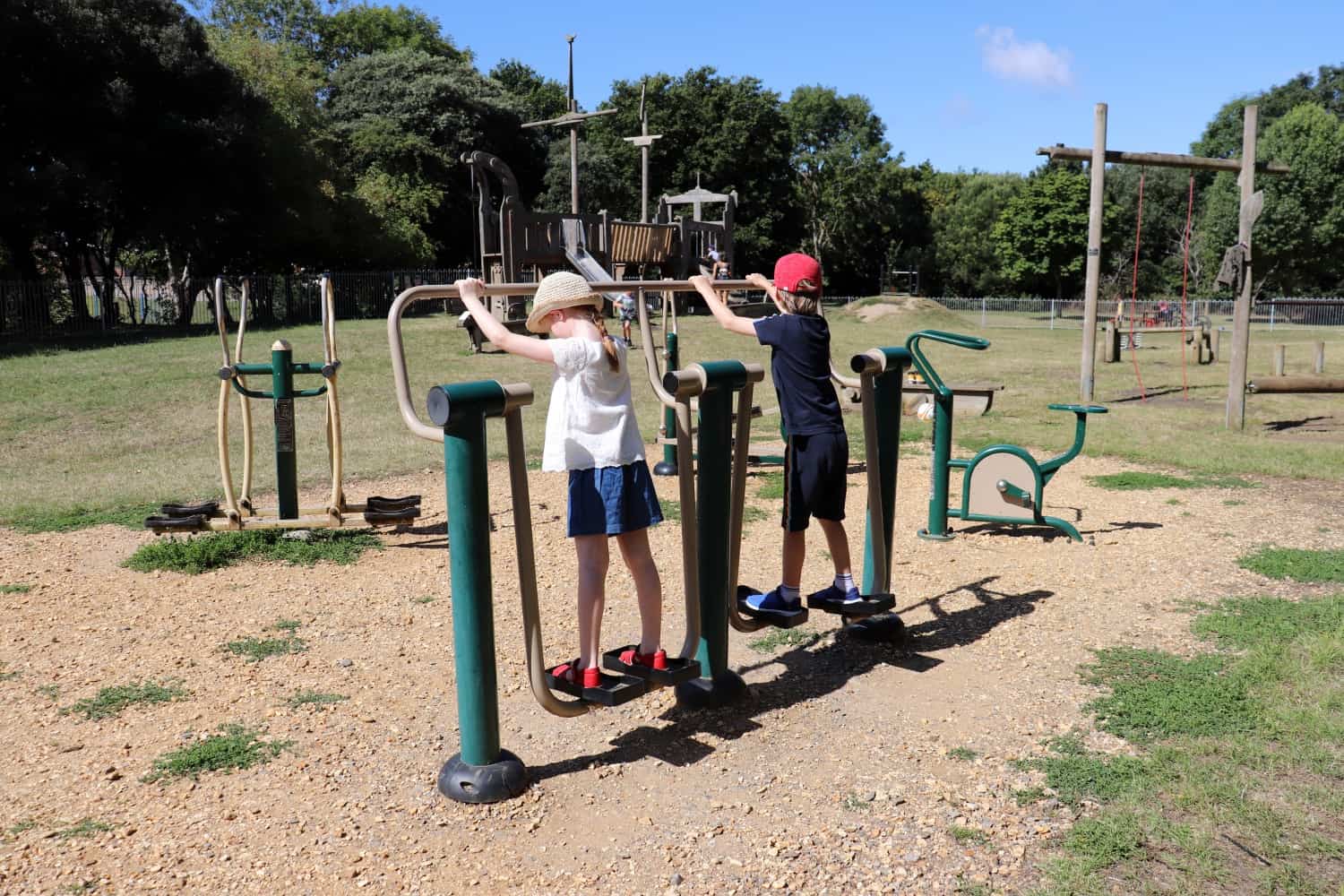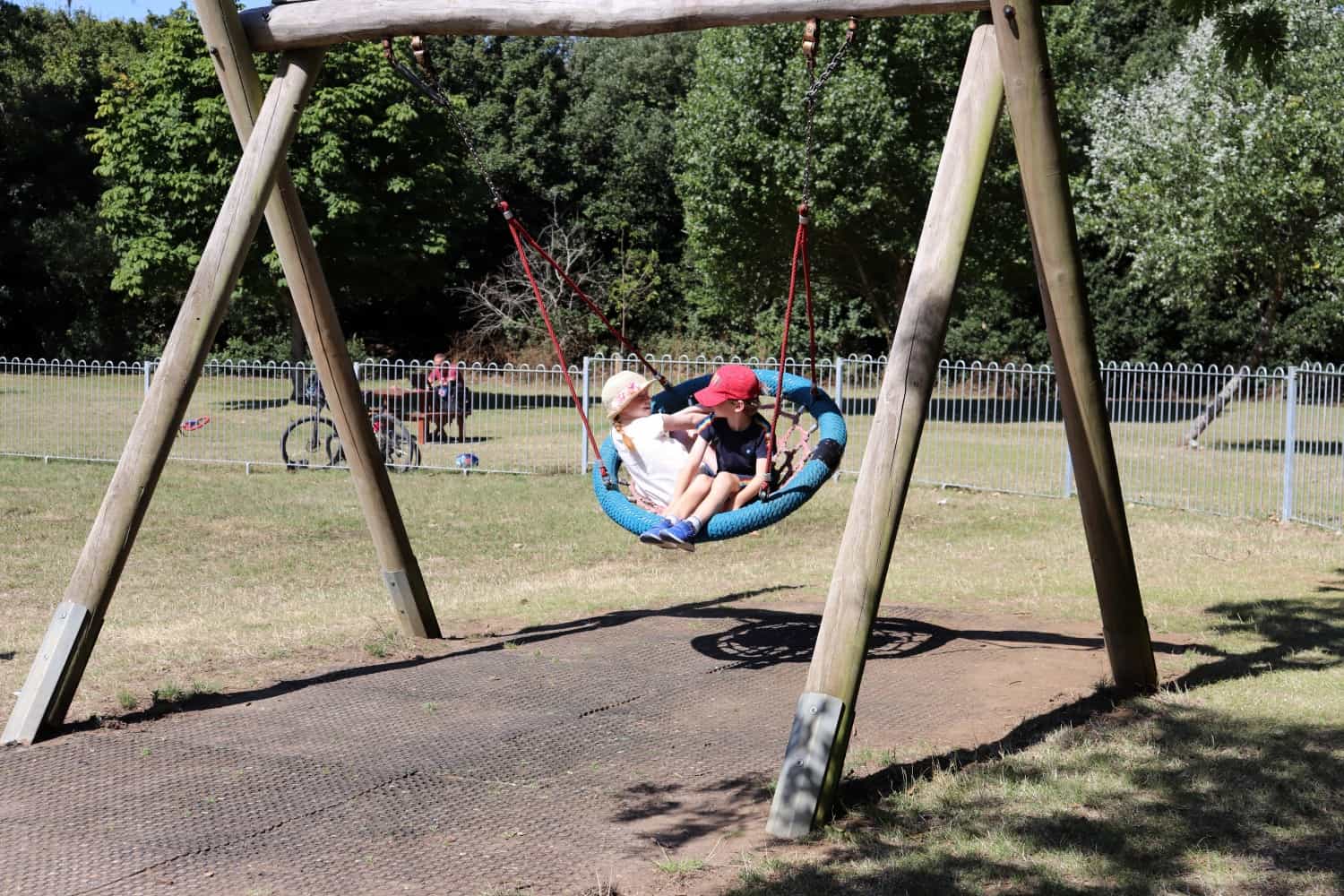 The country park also has a fantastic children's play area – including more gym equipment – and plenty of space and seating to have a picnic or just sit and watch the world go by. There's a Brewers Fayre and Premier Inn within a short walk as well as so many Weymouth hotels helping to make it such a nice place to visit for anyone staying in the area.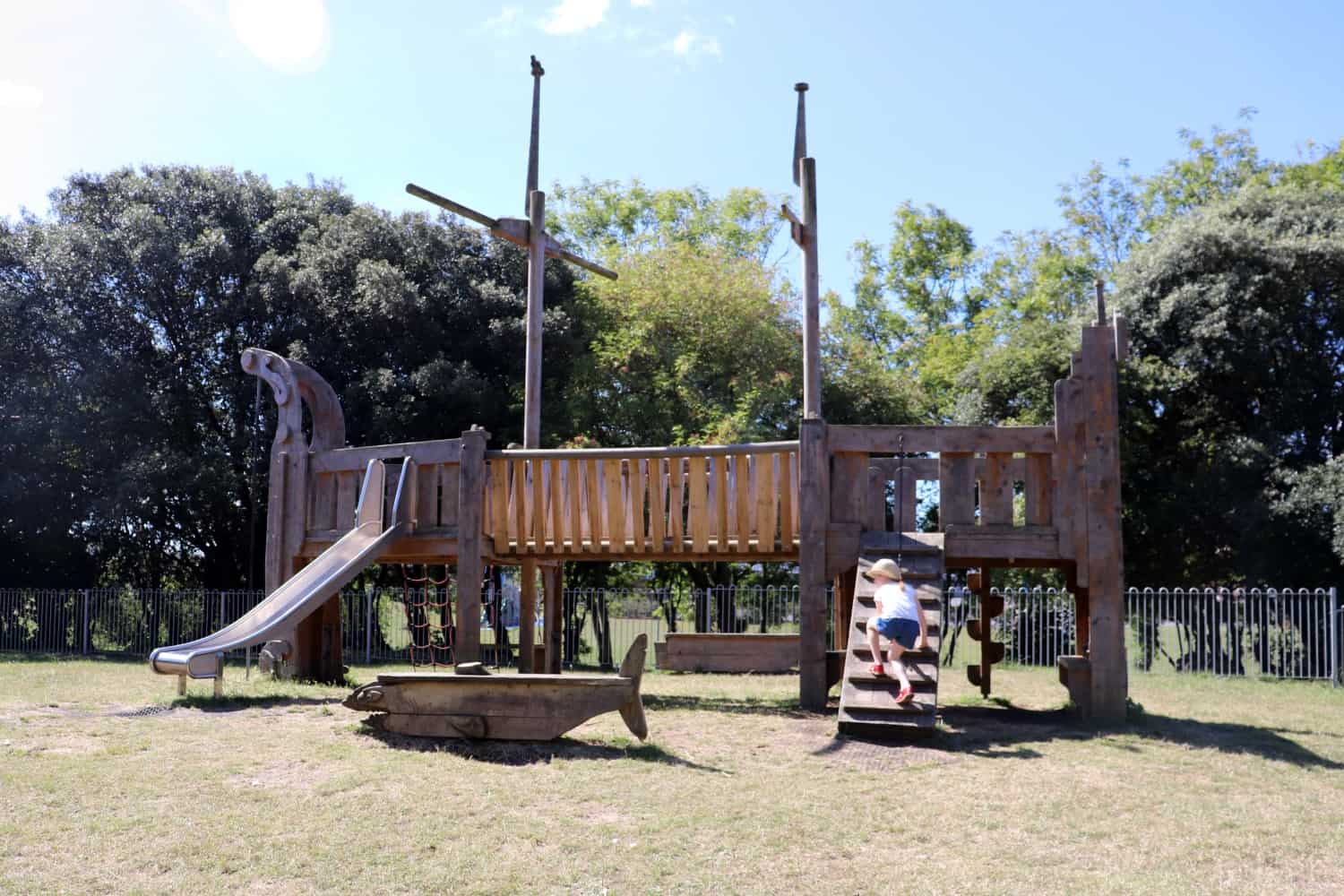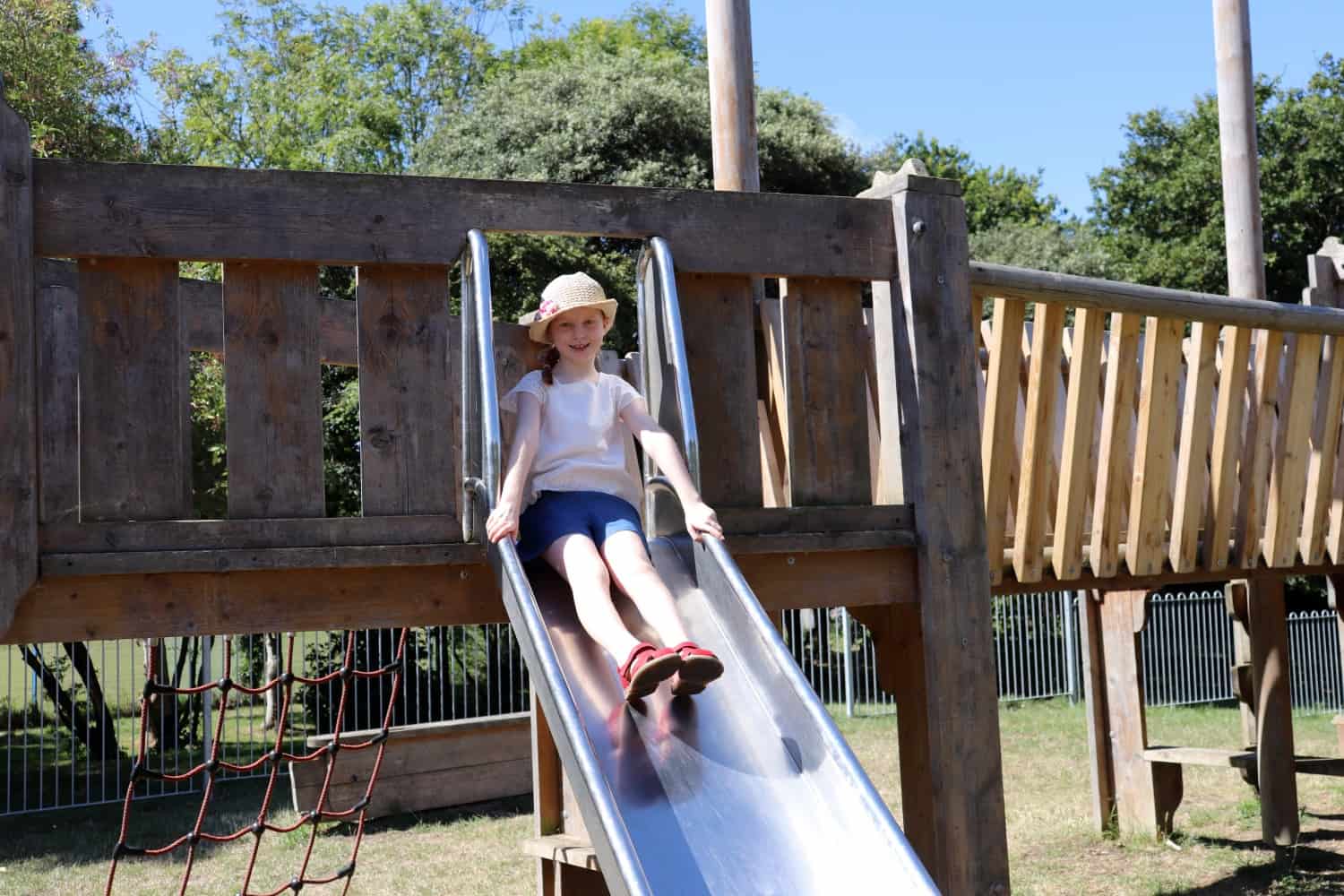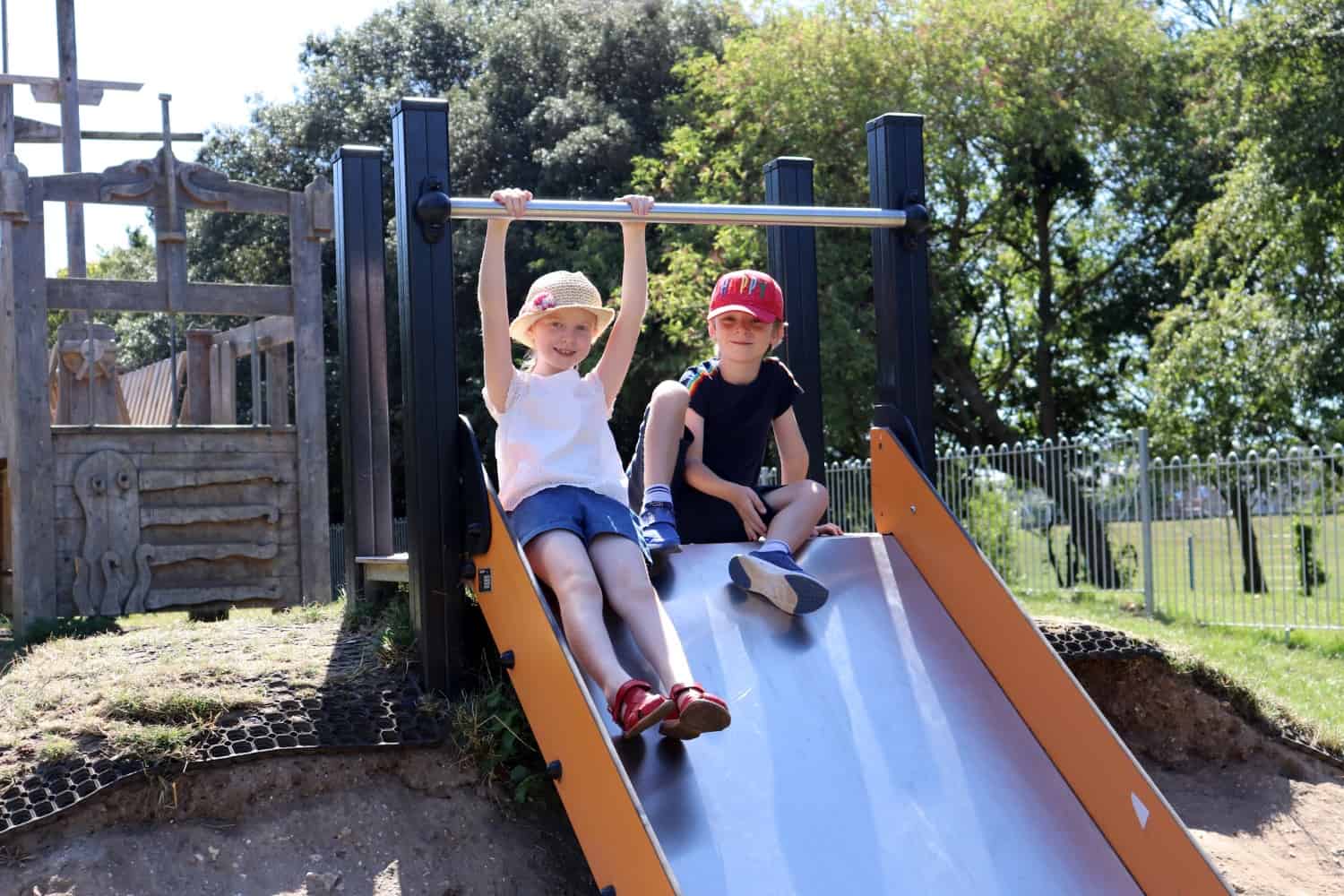 As much as I love playing tourists, it's so nice to slow down, go at the children's pace and do things that they really enjoy. Play parks are one of those things and they really loved the morning we spent in the nature reserve and country park, finishing with the play area that they're still talking about now. It was such a lovely experience with so many different areas to explore as a family.
The Lodmoor nature reserve and country park are free to visit, open all the time and have pay and display car parks if you're coming from further afield. You can find out more information on the RSPB Lodmoor website and Lodmoor Council website and there's a trail guide for the nature reserve you can follow online too. If you're looking for other outdoors attractions in Weymouth you could visit RSPB Radipole Lake Nature Reserve too. Nature reserves are beautiful places to visit and many have a visitor centre or discovery centre to enjoy too.