I was quite excited to receive the Aldi Ambiano Nutrient Blender to review and couldn't wait to get started, making smoothies for our new healthier lifestyle this year.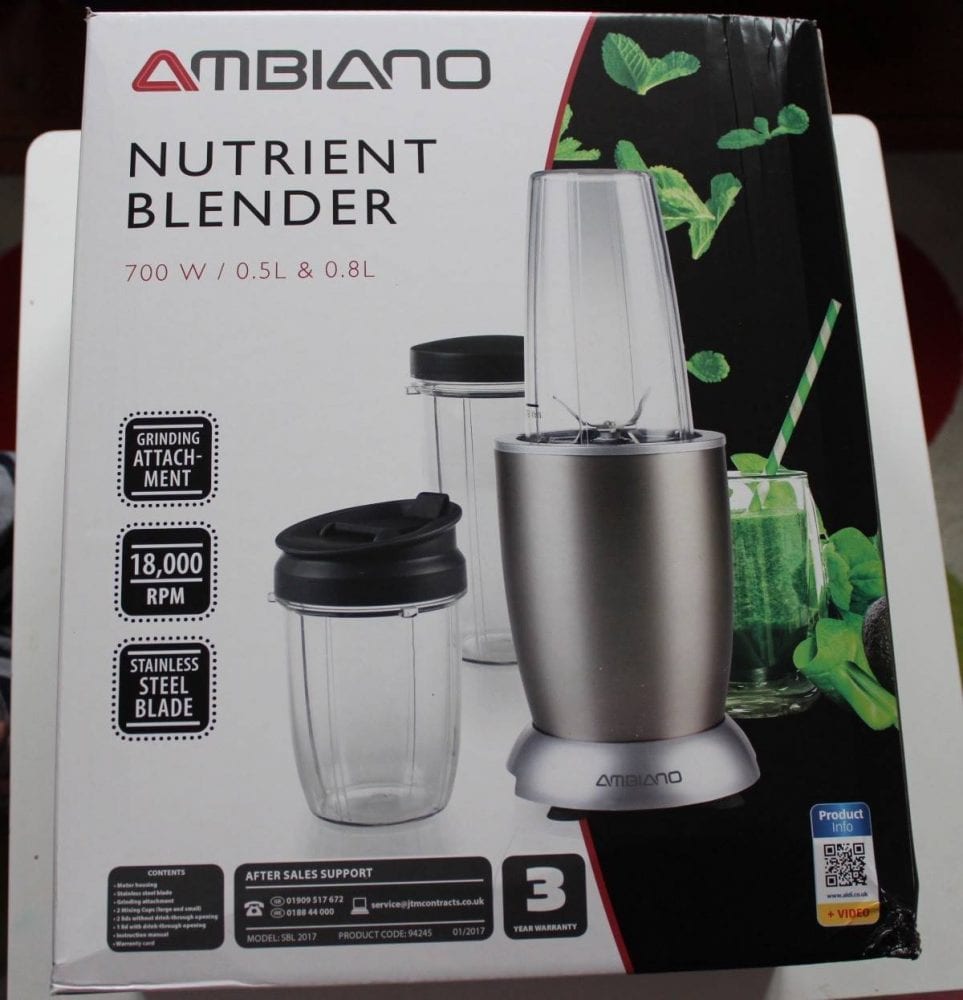 What were our first impressions of the Ambiano Nutrient Blender?
The Ambiano Nutrient Blender comes with three different sized jugs to use on it. It also has two different blades – one for blending and one for grinding. It also comes with lids so you can store your drinks in the fridge and lids with drinking spouts so you can take them with you to enjoy on the go.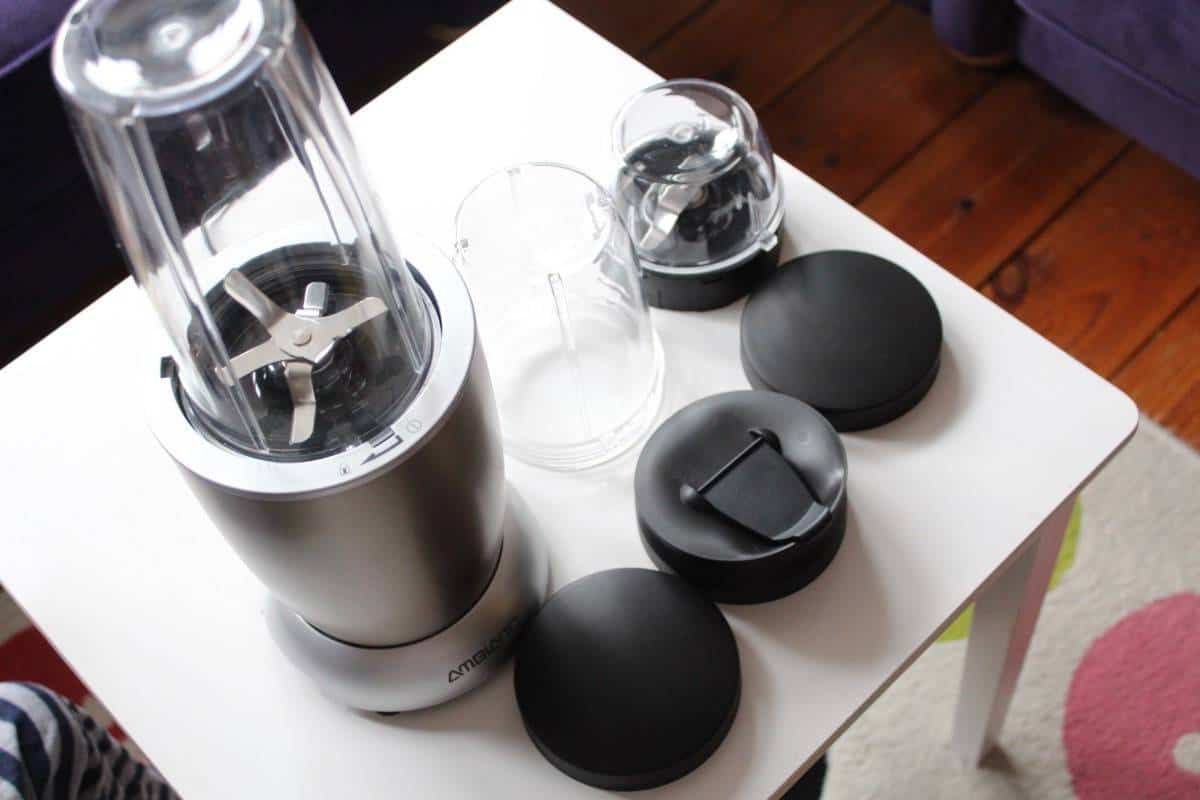 How do you use the Aldi Ambiano Blender?
The Aldi Ambiano professional blender is simple to use. You add ingredients to the jug, attach the blade and then put the whole thing on top of the motor unit. But, it doesn't have an on/off button. Instead you push the jug down and secure it into place and it turns on automatically. You then turn it back to un-secure it to turn it off again.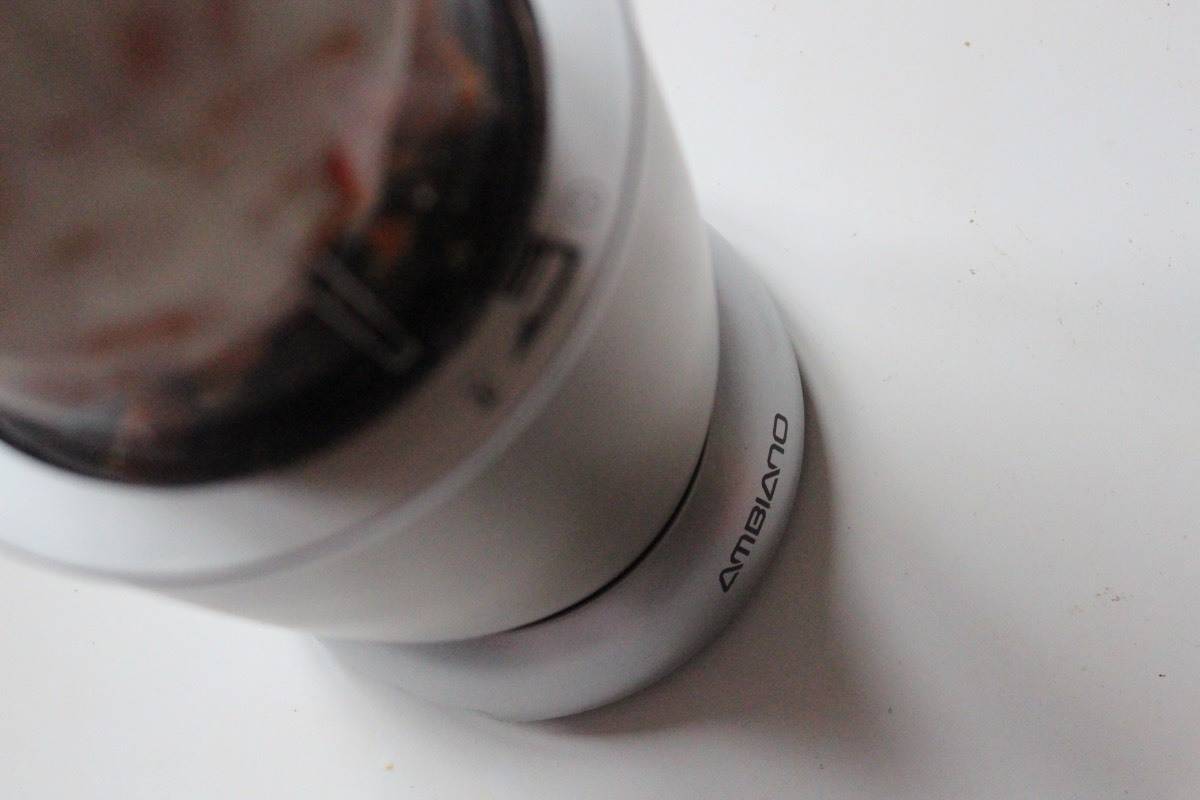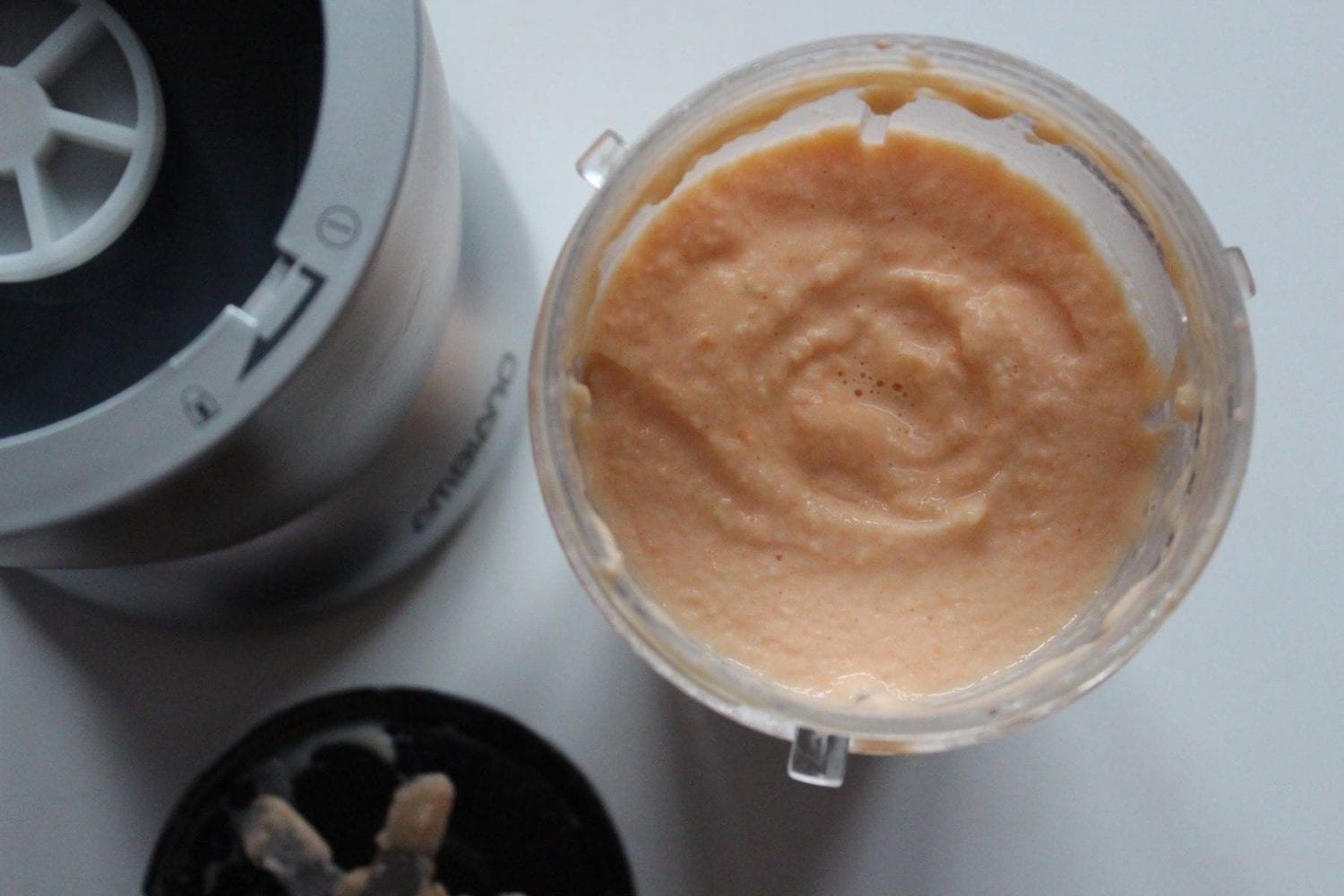 This, in theory is great but in practice it's a little tricky to secure and then undo. It's fine, however, if you don't secure it and just push it down. Making sure you let go when you want to stop the blender. It means that it doesn't have different speed settings. It has just one speed but with the two different blades to get different results.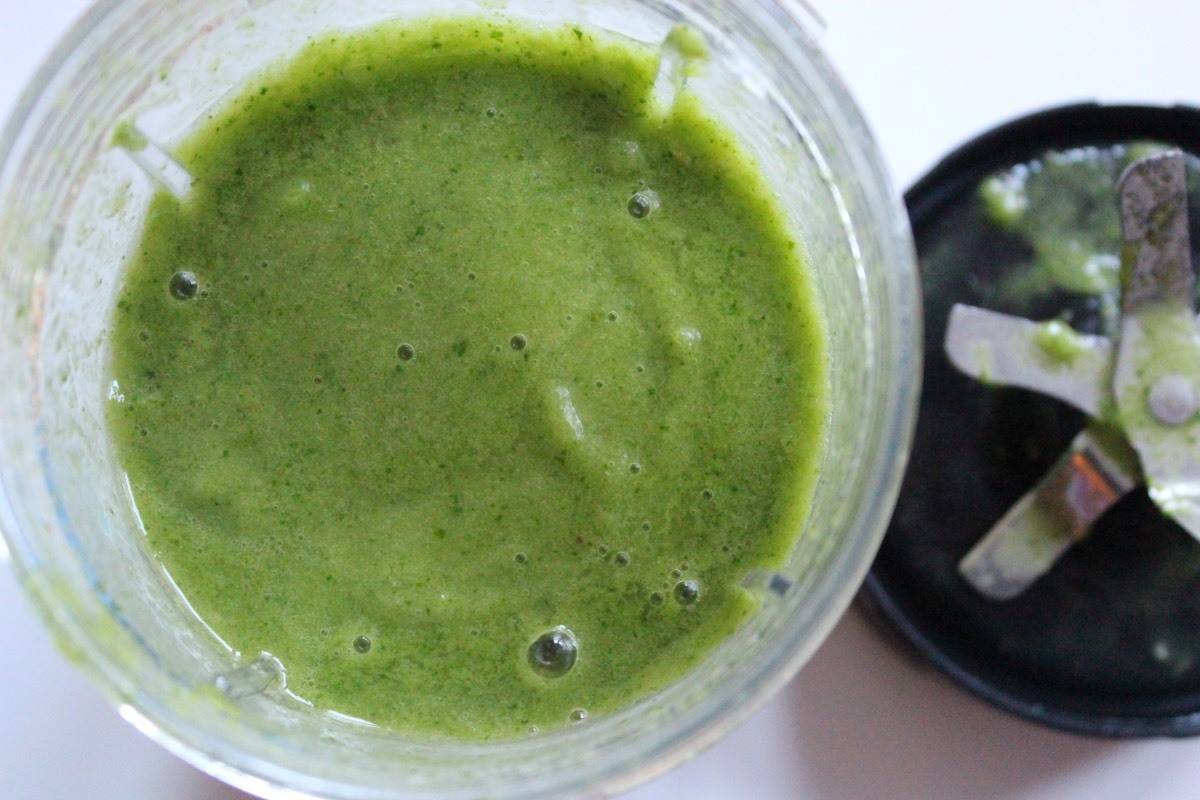 The ambiano blender works well. The grinder blade really helps to grind down nuts, seeds and other harder bits of the smoothies we've been making. It is easy to use and the finished drinks are lovely. It can be used for anything from milkshakes to smoothies. I'm sure we'll be using it a lot in the future. I just wish there was a speed setting. This Aldi blender isn't a Vitamix and it probably isn't top of all the blenders on the market. But it's a great choice for the price.
The Ambiano Nutrient Blender has an RRP of £19.99