Disclosure: We were sent the featured products for the purpose of this post however all opinions are my own.
This post contains affiliate links and I may receive commission if you visit a link and buy something. Purchasing via an affiliate link doesn't cost you any extra, and I only recommend products and services I trust.
I was quite excited to receive the Aldi Ambiano Nutrient Blender to review and couldn't wait to get started, making smoothies for our new healthier lifestyle this year. I couldn't wait for it to have pride of place in our kitchen and it looks so much like the electric Magic Bullet blenders from NutriBullet.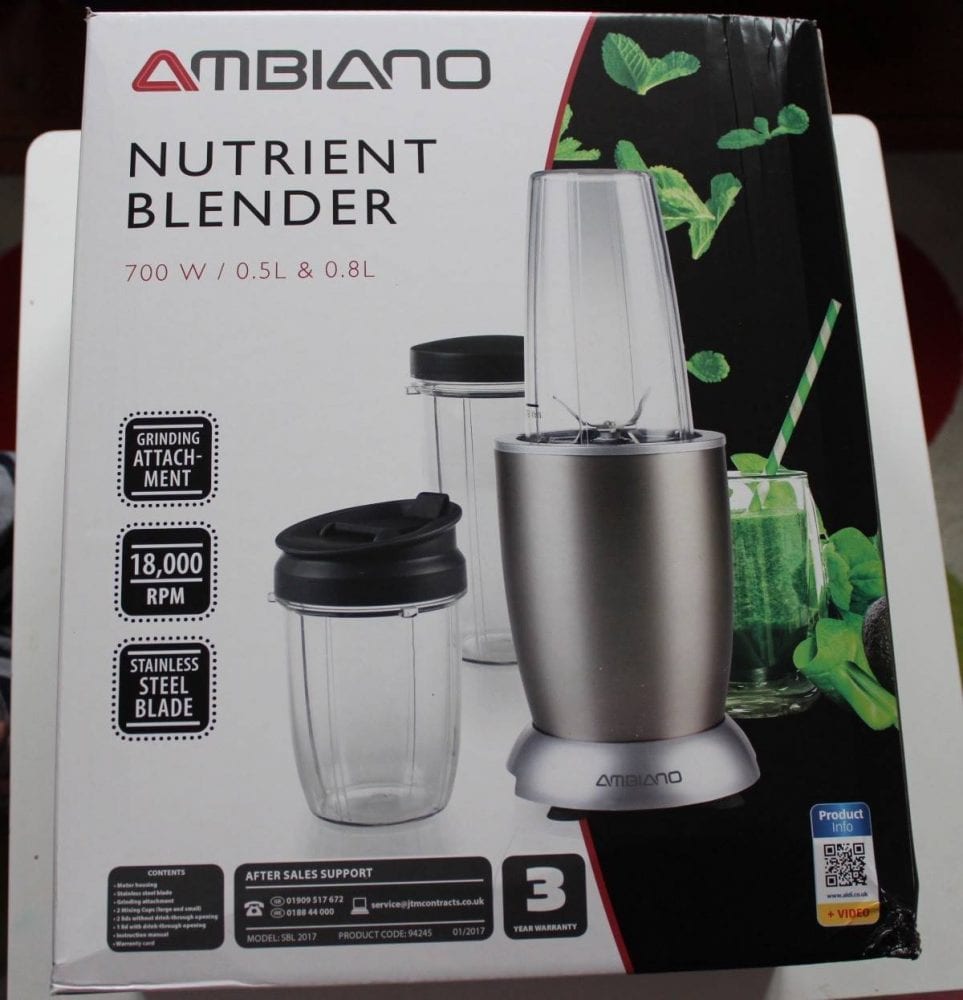 What were our first impressions of the Ambiano Nutrient Blender?
The Ambiano Professional Nutrition Blender comes with three different sized jugs to use on it. It also has two different blades – one for blending and one for grinding. It also comes with lids so you can store your drinks in the fridge and lids with drinking spouts so you can take them with you to enjoy on the go.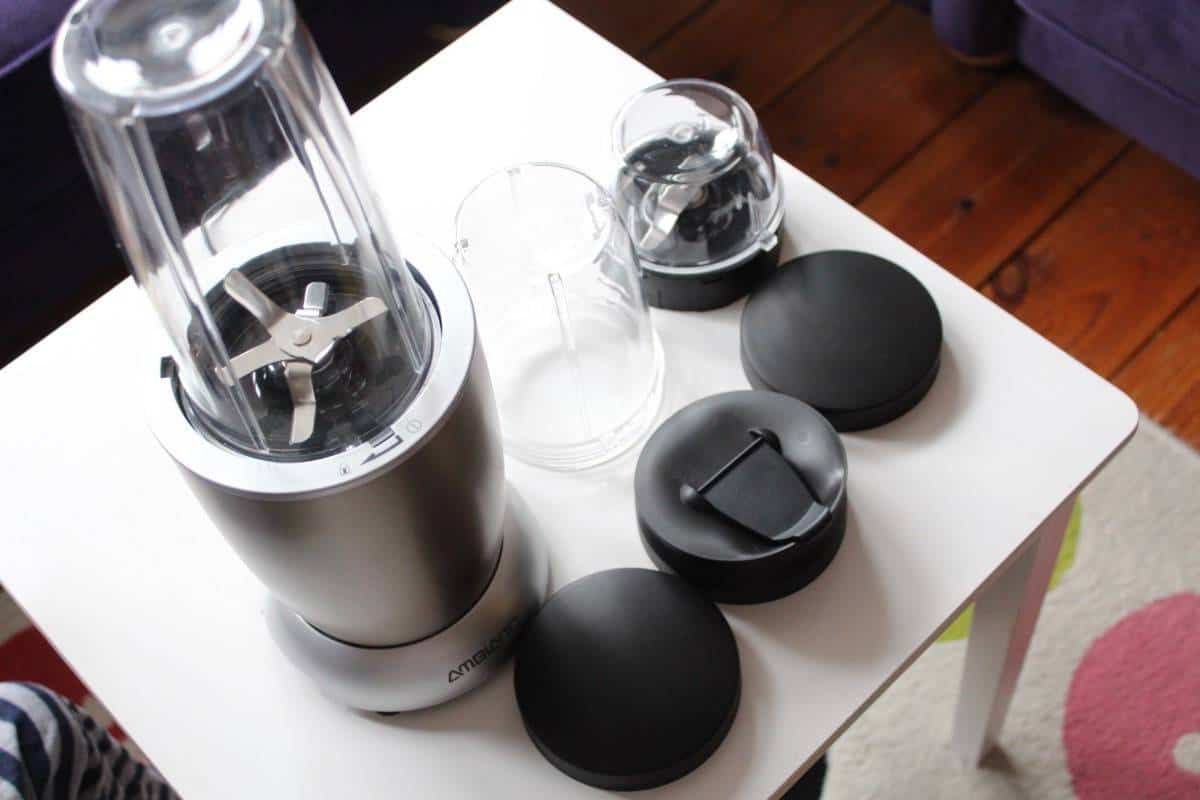 How do you use the Aldi Ambiano Blender?
The Aldi Ambiano professional blender is simple to use – so much easier than a food processor with a blender attachment. You add ingredients like frozen fruit and fruit juice to the jug, attach the blade and then put the whole thing on top of the motor unit.
But, the Aldi Rocket Blender doesn't have an on/off button. Instead you push the jug down and secure it into place and it turns on automatically. You then turn it back to un-secure it to turn it off again.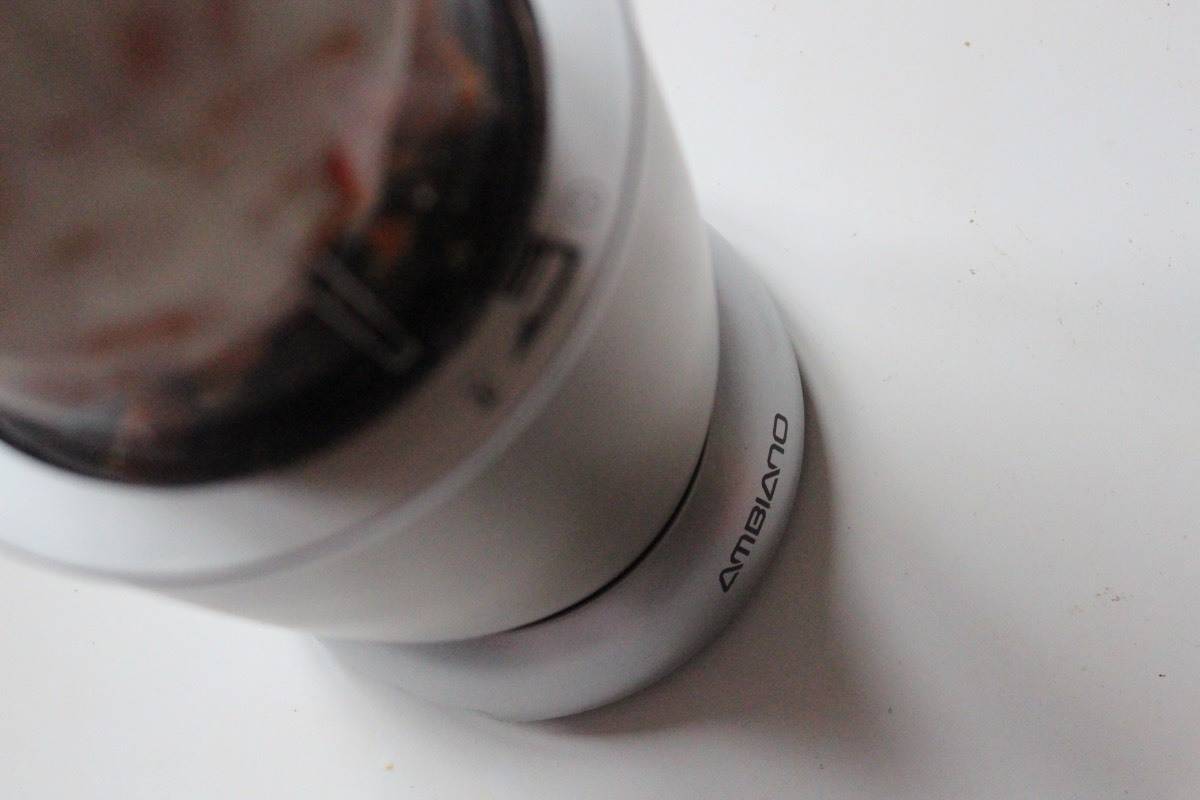 This, in theory is great but in practice it's a little tricky to secure and then undo. It's fine, however, if you don't secure it and just push it down. Making sure you let go when you want to stop the blender. It means that it doesn't have different speed settings. It has just one speed but with the two different blades to get different results.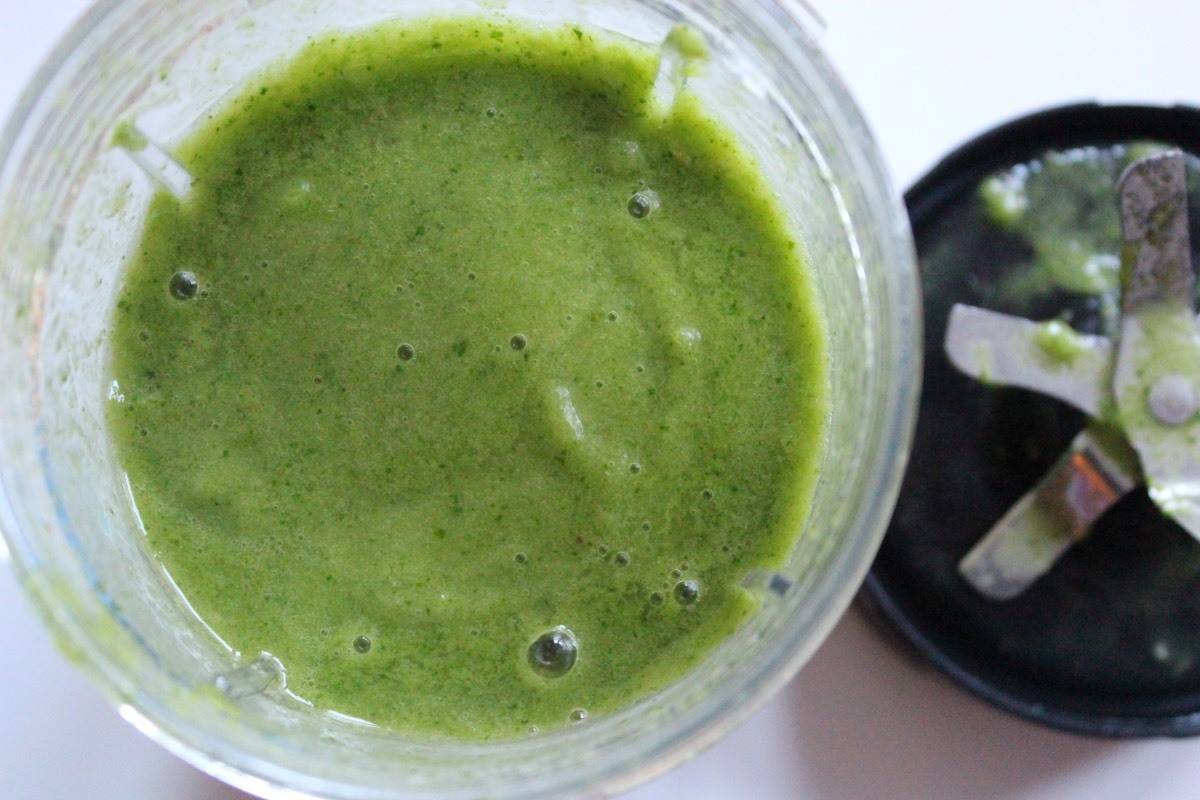 The ambiano blender works well. The grinder blade really helps to grind down nuts, seeds and other harder bits of the smoothies we've been making. It is easy to use and the finished drinks are lovely. It can be used for anything from milkshakes to smoothies and protein powder shakes.
I'm sure we'll be using it a lot in the future. I just wish there was a speed setting. This Aldi blender isn't a Vitamix, Nutri Ninja or Nutribullet professional nutrition blender and it probably isn't top of all the blenders and smoothie makers on the market. But it's a great choice for the price and a lovely addition to our home.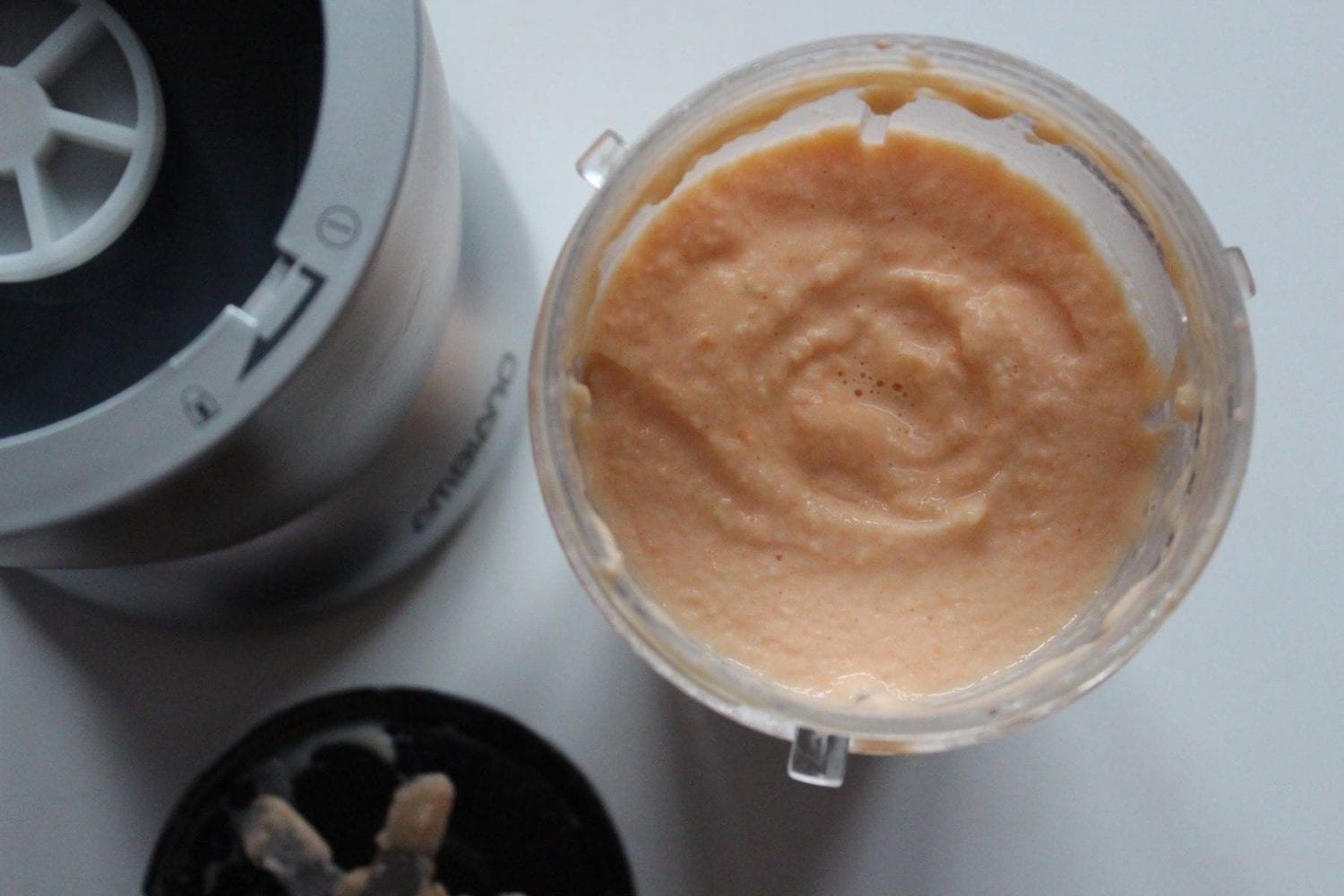 Where can you get spare Aldi Ambiano Blender parts?
I've had a few emails asking me where you can get spare Ambiano parts for this Aldi Blender set – especially Ambiano blender cups and new blades. I haven't been able to find anywhere to buy spares but you could keep trying eSpares or BuySpares who both stock spare parts for Aldi products.
Aldi has definitely become a brand we can trust, all their products are great value and well made and I love their in store baby events every year too plus the special buys that are released all the time. We've also reviewed their omelette maker and churro maker if you'd like to take a look and I hope you've found this Ambiano blender review useful.
The Ambiano Nutrient Blender has an RRP of £19.99 and you can find some Ambiano blender recipes here. It would make a great Christmas gift. Aldi also now has a Portable Blender that looks great for only £9.99 too.