Disclosure: We were invited on this break for the purpose of this review however all opinions are my own.
We spent half term at Haven's Hafan y Mor holiday park in North Wales and it was just so lovely to get away. Hafan y Mor is near Pwllheli and quite far from us in Surrey, so we broke up the journey with a little break in Birmingham – a lovely excuse to extend our time away!
Haven Hafan y Mor
The Haven Hafan y Môr holiday park Pwllheli has been a popular holiday destination for a long time and over the last ten years or so it's undergone a lot of refurbishment work to make it a real holiday hub. It's the sort of place you go to and don't need to leave the park – it has everything you need from a great British staycation.
As soon as we arrived at the Haven site we were excited. Check in was smooth, being given a time slot to arrive prior to our arrival, and as we drove to our accommodation we saw a glimpse of the activities on offer, the swimming pool slides and just the vastness of Haven Hafan y Mor. It's one of Haven's biggest sites and we couldn't wait to start our holiday.
The Hafan y Mor accommodation
For our week at Haven Pwllheli we stayed in a Platinum 3 Bed Caravan with Decking. It was on a quiet road with a few other caravans of the same style and a parking space right outside. The door had a sticker on it to show that it has been cleaned and sealed, with no-one else going in before we arrived. I could tell even from that and the staggered arrival times that Haven are really hot on post-covid safety measures.
As soon as I opened the door I was blown away by the caravan. It was unlike any caravan I have ever been in. Super modern, bright and airy, it really was a home from home. With a comfortable lounge with freestanding sofas, a full size dining area and fully fitted kitchen with everything we could need. It was perfect.
The lounge had a big 40 inch TV in it and the kitchen had a full size fridge freezer, double oven, integrated microwave oven, huge hob and dishwasher – things I don't usually expect from a caravan holiday. I usually expect caravans to be quite basic but this was anything but. The Haven Platinum range is real luxury and we loved it.
Our caravan had three bedrooms and felt really roomy. There was a lot of storage space, the twin rooms were a really good size and our main bedroom even had an ensuite toilet and dressing area. The attention to detail was fantastic – with plug sockets, USB charging points and light switches right next to the beds.
The Platinum range of caravans come with towels and bedding included and our beds were made for our arrival. The caravan also had a compact bathroom, central heating throughout, double glazing and even a second TV in the master bedroom.
Our caravan was also one with decking which would be a huge bonus in nice weather. Complete with table and chairs to seat six, it's the perfect place to unwind and relax in the evening, playing games as a family and having a few drinks once the children are in bed.
Haven Hafan y Mor offer a wide range of caravans with Platinum being the top level and all are well kitted out for your stay. You just need to bring towels if you're not staying in the Platinum caravans and you will need to remember basics like washing up equipment and bin bags.
The site also has other accommodation options like apartments and lodges available across the park, all around the central entertainment and activity hubs. There is accommodation to suit all budgets and party sizes.
The only thing we did find with the accommodation was that we didn't have any phone signal or wifi reception in our caravan but the site did have really good wifi connectivity in the communal areas which is at an extra charge after your first 30 minutes each day. Having no signal did mean we could switch off when we were in the caravan and make the most of quality time together.
The Hafan y Mor Park
Hafan y Môr Holiday Park is completely focused on family fun. Set on the North Wales coast, it's perfectly situated to explore the local area with Criccieth Castle and the whole of the Snowdonia National Park nearby. It's also just a few steps from the beach and has other popular beaches and attractions just a short drive away too.
Hafan y Mor activities
One of the main attractions of Hafan y Mor is the vast amount of activities and entertainment options on offer. Whatever the weather, there is always something to do and as soon as we went for our first wander around the park the children were in awe of the amount available to them.
When you book your Haven holiday you can choose to pay slightly more for Stay and Play passes. These give you access to the entertainment venues and swimming pool as well as allowing you to book other activities on site.
You can book activities in the run up to your holiday on the Haven website or when you arrive, however we did find that many get booked up before you arrive on site – especially free or low cost activities. There are things like den building, organised beach walks and nature spotting for free if you look for availability once your holiday is booked.
Haven Hafan y Mor has the Dragon Lakes Adventure Village which is amazing to spend time in – and obviously do activities in too. It's great to see so many people enjoying activities they wouldn't do at home and seeing them fight their fears, be brave and try something new. It's such a happy, inspiring place.
Throughout our week we booked pedalos, an aerial adventure and Junior Segways but there was so much more we could have done too. 4×4 Off Roaders to drive around a track, karts to hire to explore the park, climbing sessions and even bungee trampolines. I've never known so many activities in one place!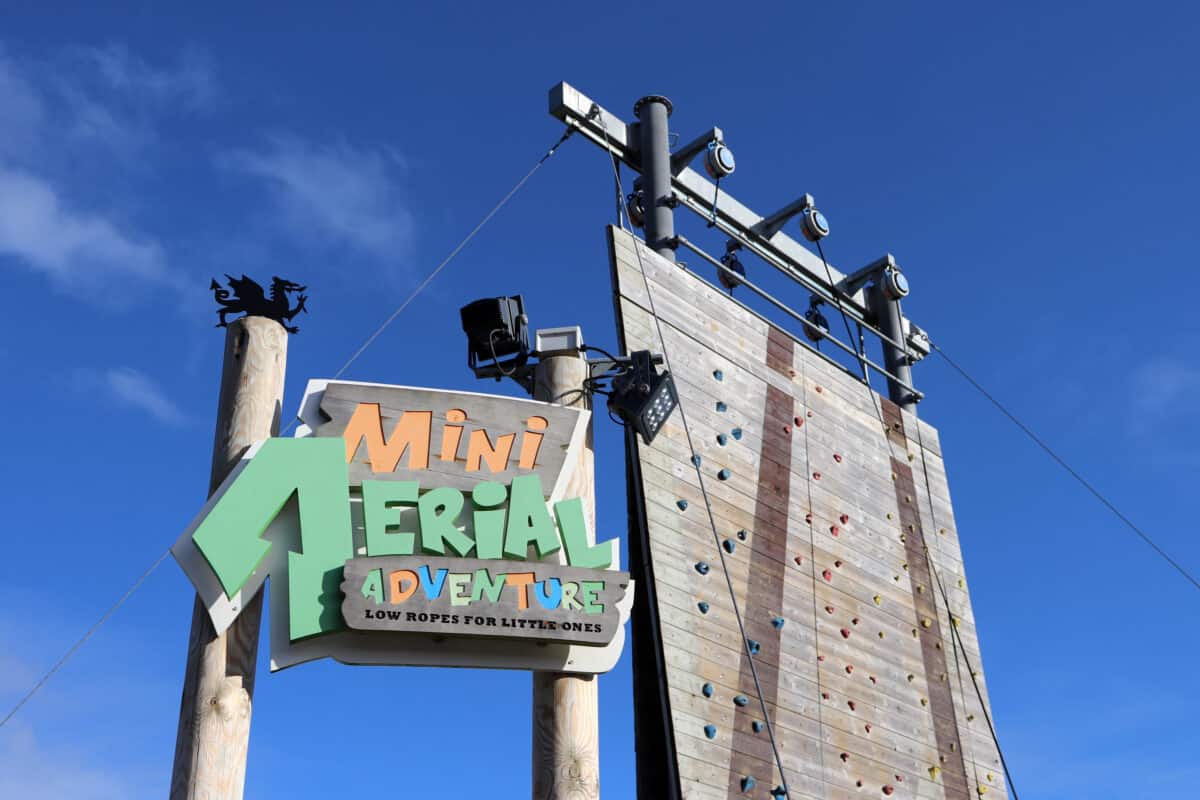 Haven also has a bike hire facility so you can hire bikes for your family to use during your stay – or you can even bring your own. Haven is a really cycle friendly place to visit and we saw a lot of people on bikes during our holiday.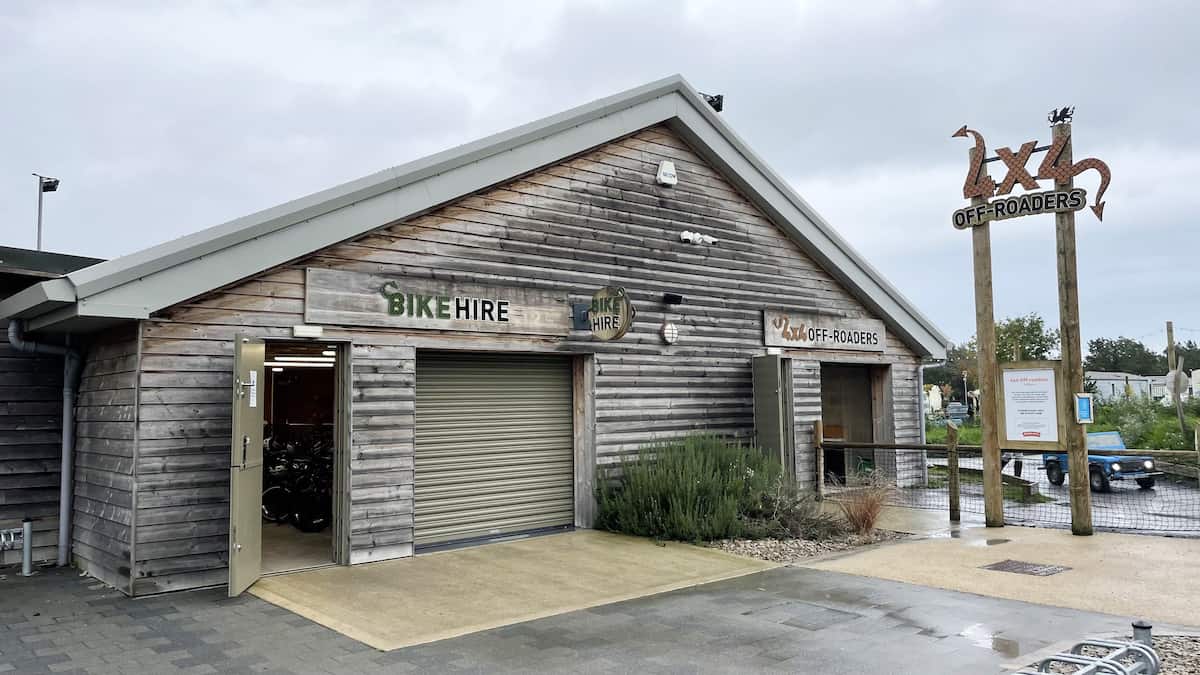 Activities at Haven continue whatever the weather as long as it's safe to do so. Safety is the number one priority at Haven. We did the Aerial Adventure on a dry but windy day and it definitely tested our resolve! Little Man absolutely loved it and finished the course super quickly and in comparison, LP was really scared and needed coaxing through some parts with the help of super lovely instructors. We definitely felt proud of ourselves afterwards!
Our pedalo session was in the rain but it was definitely an experience and made us laugh. A Haven holiday is all about quality time together and that is what we got from it – even when pedalling round a lake in the rain! The children thought it was hilarious and it's something we'll always talk about.
The children ended up doing Junior Segways in the rain too but they were having too much fun to care about the weather. The instructor was absolutely lovely, put the children at ease, showed them how to operate the segways and they were off. It was a twenty minute session that flew by and they loved every minute.
As well as the extra activities Hafan y Mor also has so many play areas around the site with a main one in the Dragon Lakes Adventure Village. This is a fantastic play area that the children wanted to go in constantly. There are different areas for different ages and abilities and everything is well made, well maintained and – most importantly – great fun too.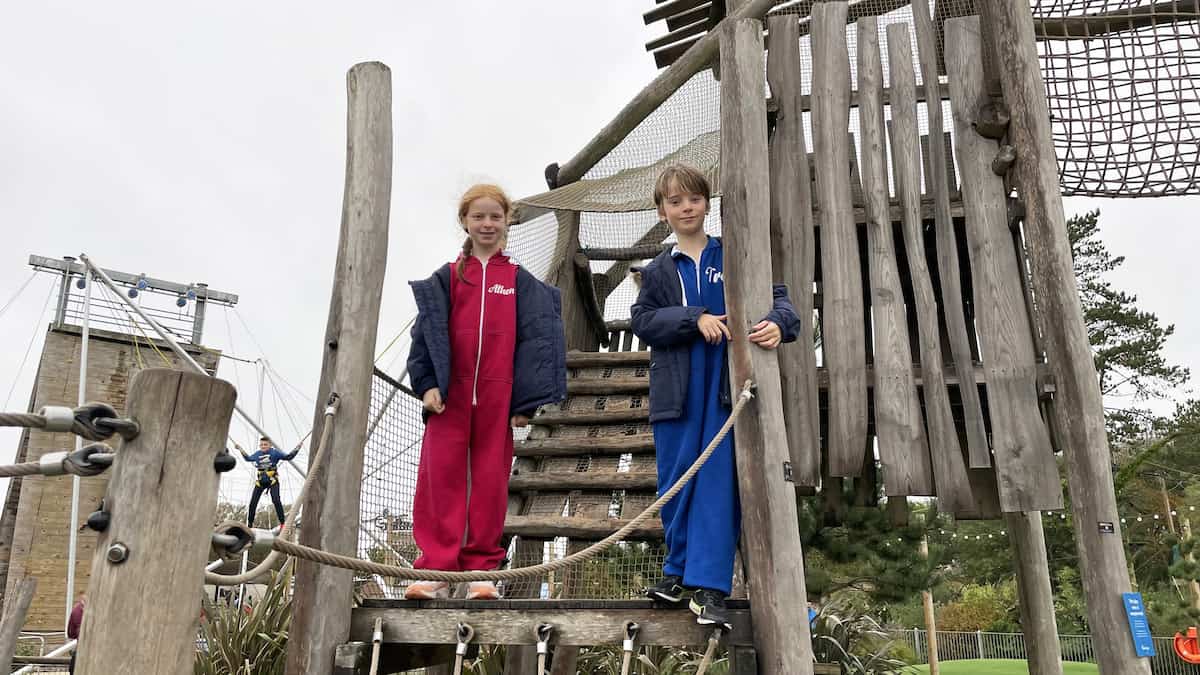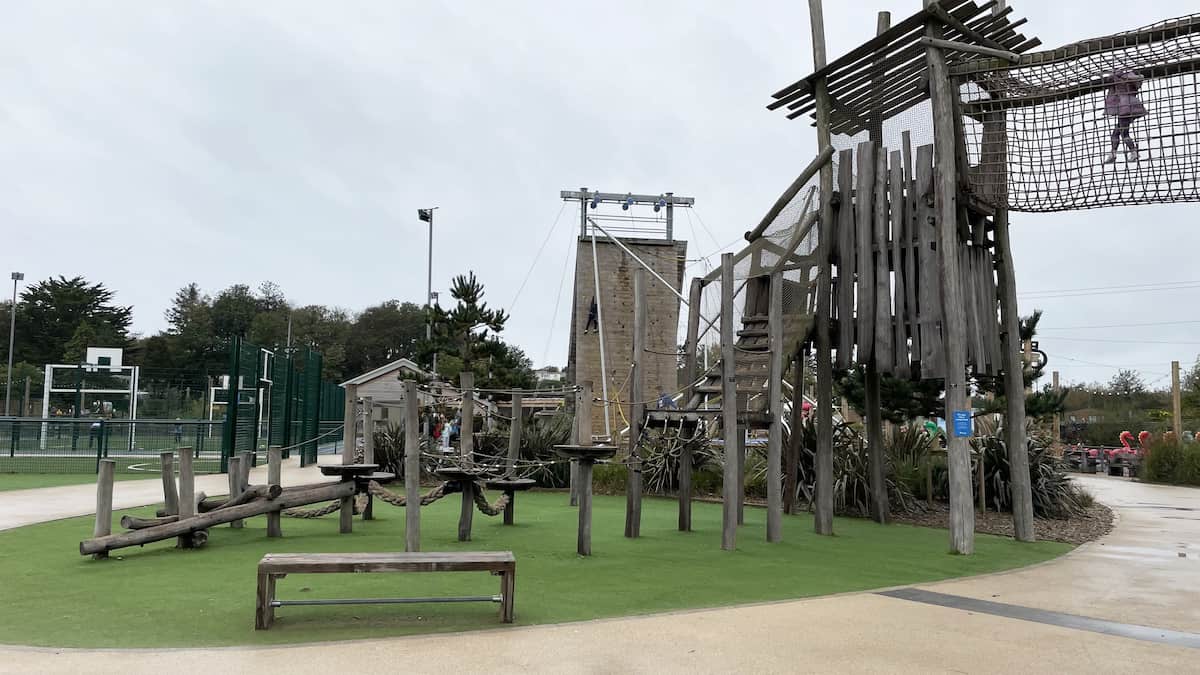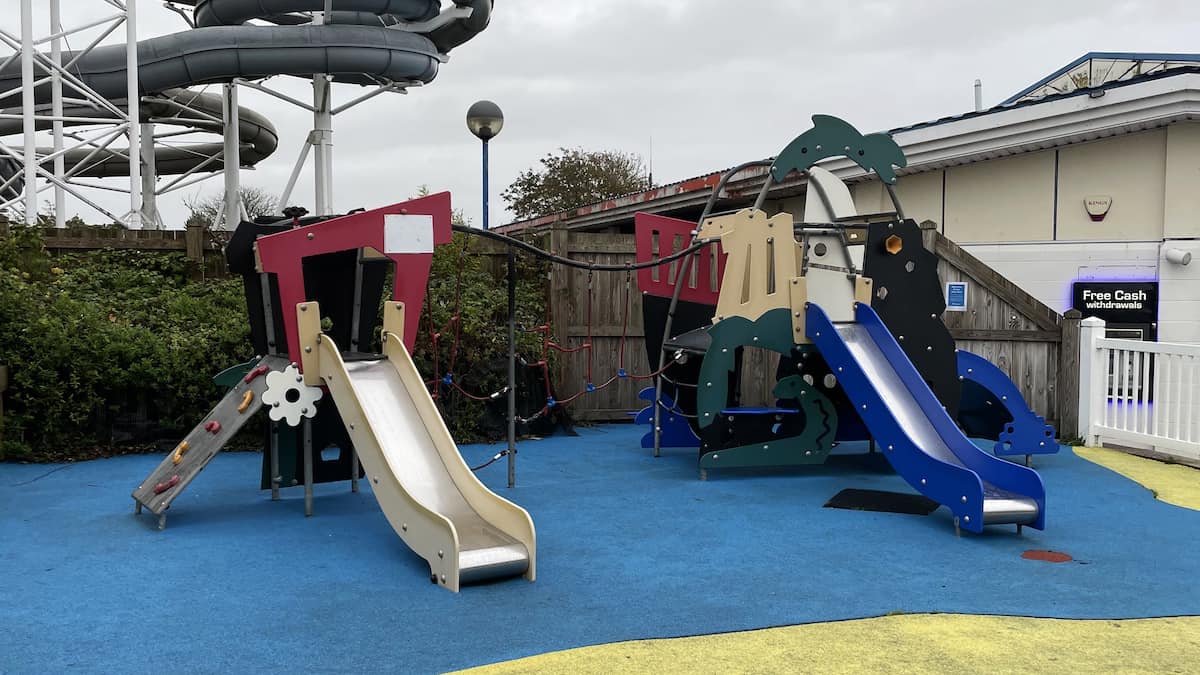 The Hafan y Mor Swimming Complex
One big attraction of Hafan y Mor is the Splashaway Bay swimming pool. It was refurbished just a few years ago and looks so shiny and new. It's a wonderful place to spend time and a highlight of our holiday. Numbers are limited in the indoor pool so we did have to queue at times but this is really well managed.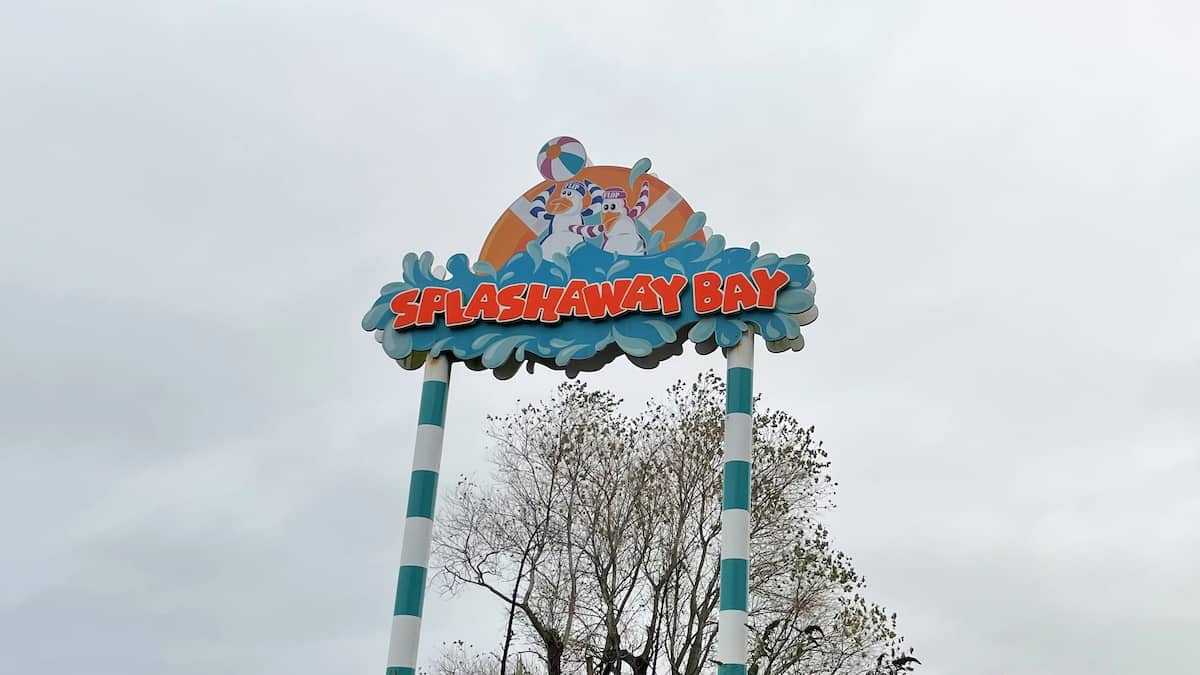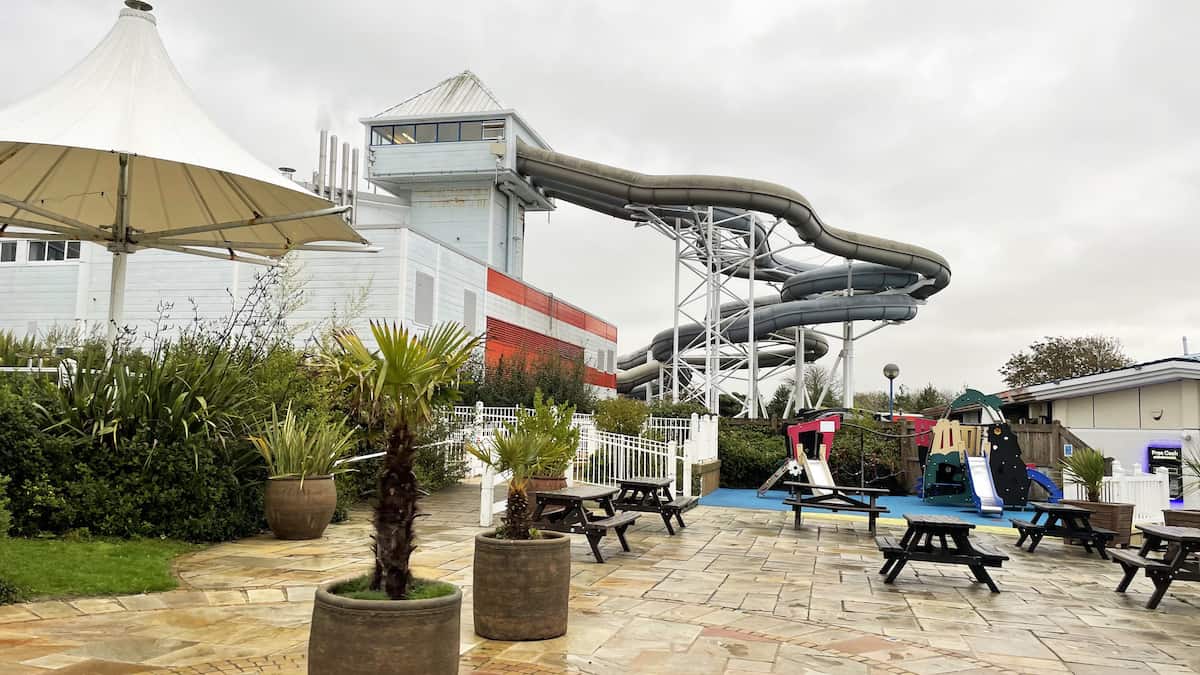 The Hafan y Mor pool is made up of a lot of different swimming areas, with a toddler pool, wave pool, a lazy river and so many water flumes and slides. It was so much better than we'd been expecting, and much nicer than any other holiday park we've been in before. Plus, there were plenty of changing rooms and lockers and everything was super clean. It was such a lovely place to spend time.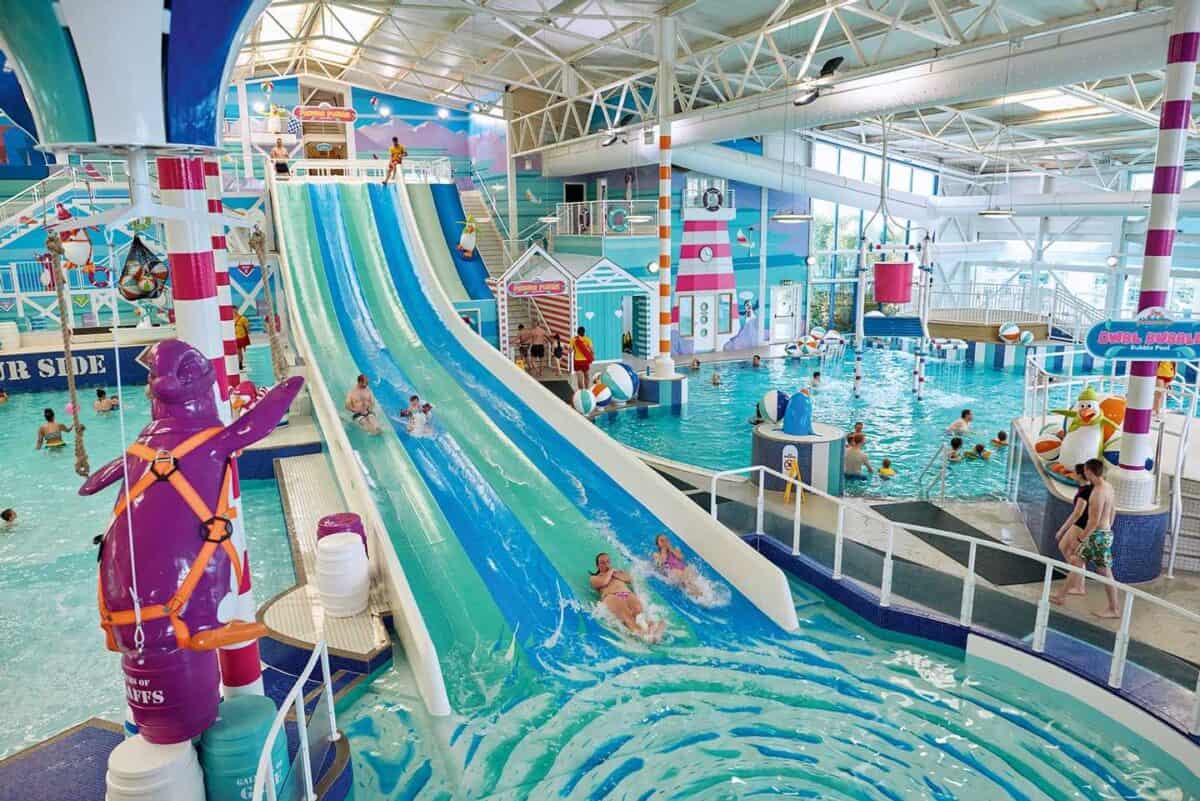 Entertainment at Hafan y Mor
As you'd expect with a holiday park break, there's organised entertainment through the day and evening and you can check out the schedule ahead of your arrival. The entertainments team are fantastic – friendly and enthusiastic – and you know that they want everyone on site to have just the best time.
During the day the Seaside Squad put on activities for the children with sessions in the Cove Showbar and The Boardwalk depending on the children's ages. These were things like craft activities and sing and dance sessions as well as circus lessons, with something different every day.
In the evening there was bingo on each night in The Boardwalk and a variety of different shows and fun and games in the Cove Showbar. There was singing and dancing in the Go! shows, Buzz Live! quizzes and Seaside Squad adventures.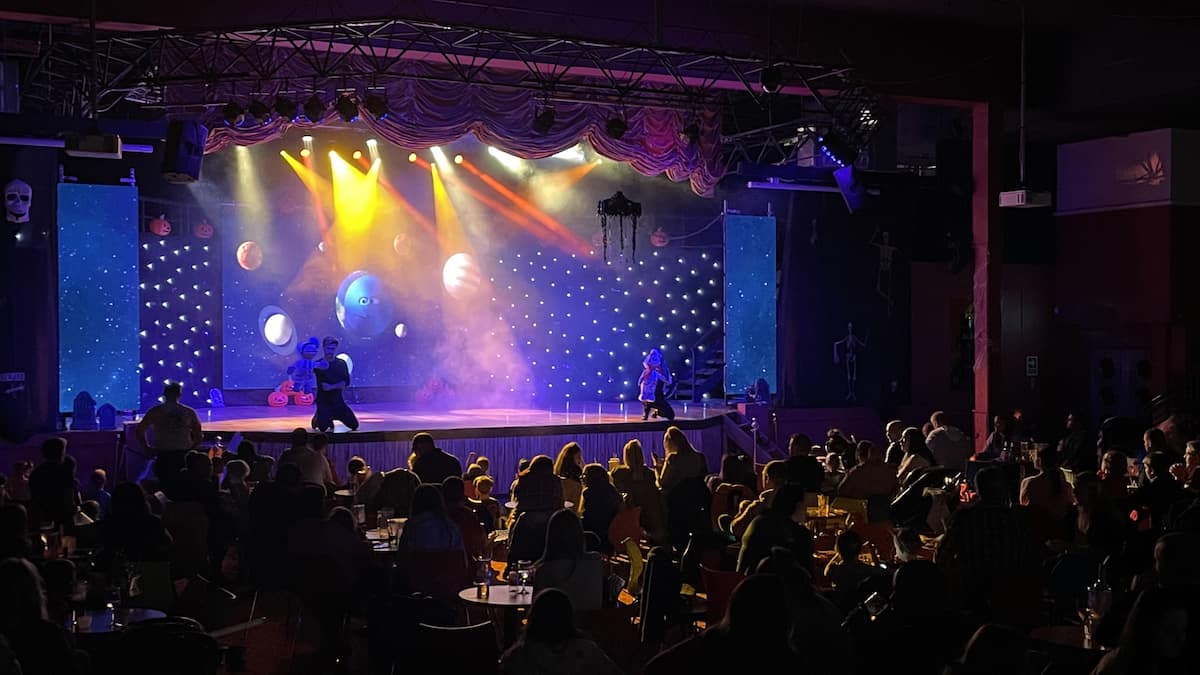 The evening entertainment went on in the Cove Showbar until closing time so if you did fancy having a drink and socialising you could guarantee that there'd be something to entertain the children at the same time.
LP and Little Man aren't that keen on loud noise and did find the Cove Showbar quite noisy so we spent a lot of our evenings in the arcade in The Boardwalk instead. They loved using the 2p arcade machines to win keyrings and tickets which they saved up all holiday to exchange on their last night.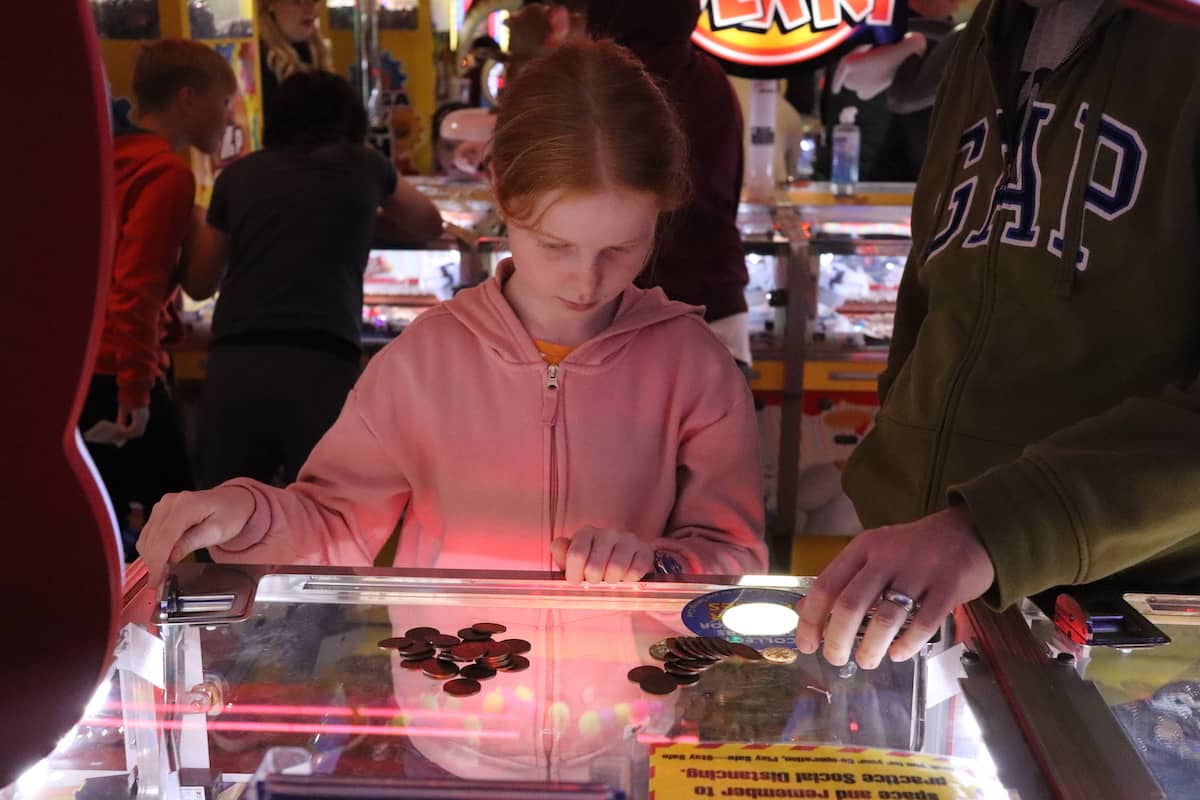 Haven food and drink options at Hafan y Mor
Although Haven holidays are self catering, they have so many places on site to buy food and drink – from restaurants and cafes to handy supermarkets. We picked up a supermarket food shop on our way to check in and then fit in a restaurant meal and a few hot drink and cake stops during our week.
Hafan y Mor has big names that any family will recognise – Papa John's Pizza, that can even be delivered to your accommodation, Burger King, Cook's Fish and Chips and Millie's Cookies too.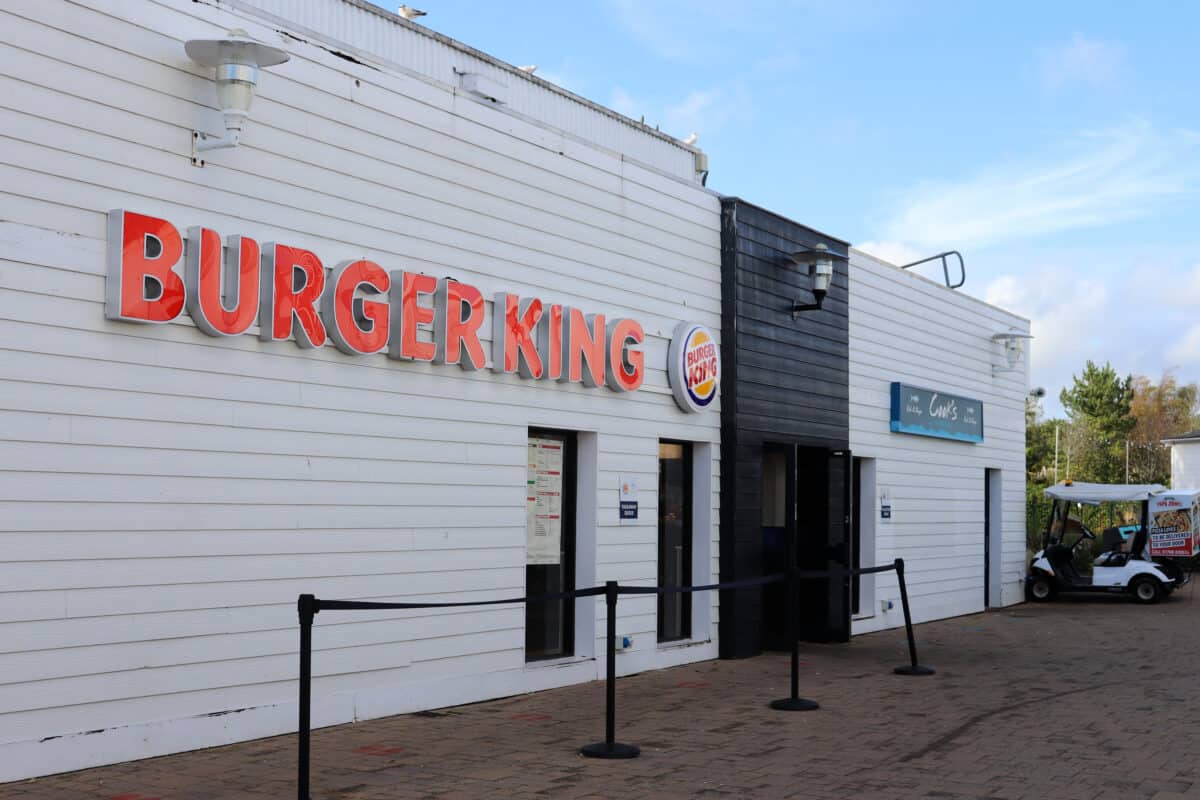 We had a lovely meal in the Coast House Bar and Grill where the children got given backpacks full of activities and the atmosphere was lovely. With favourites like burgers and grills, sharing starters and huge desserts plus great size children's meals, it was a great place for a family meal.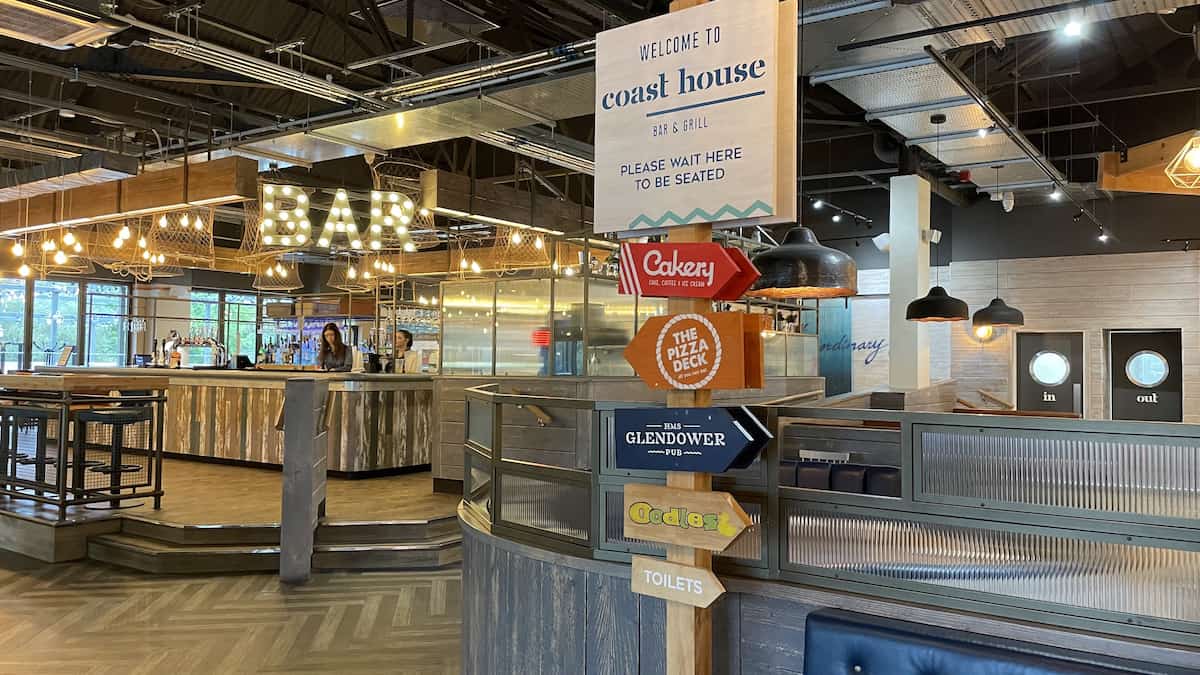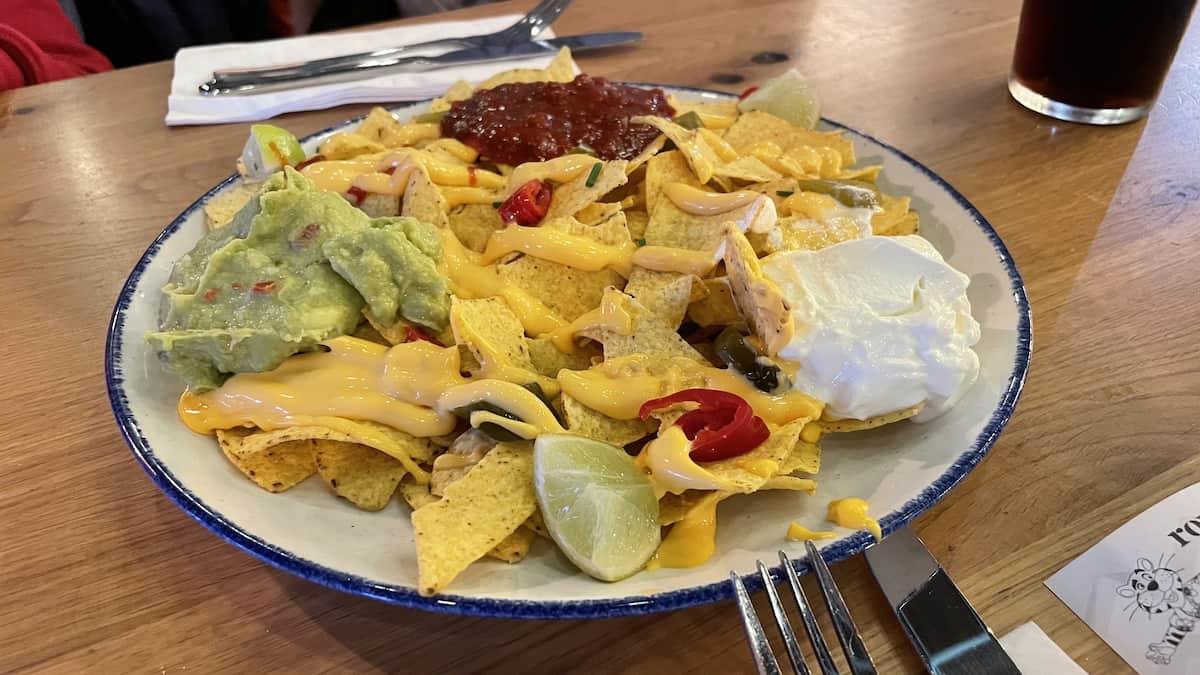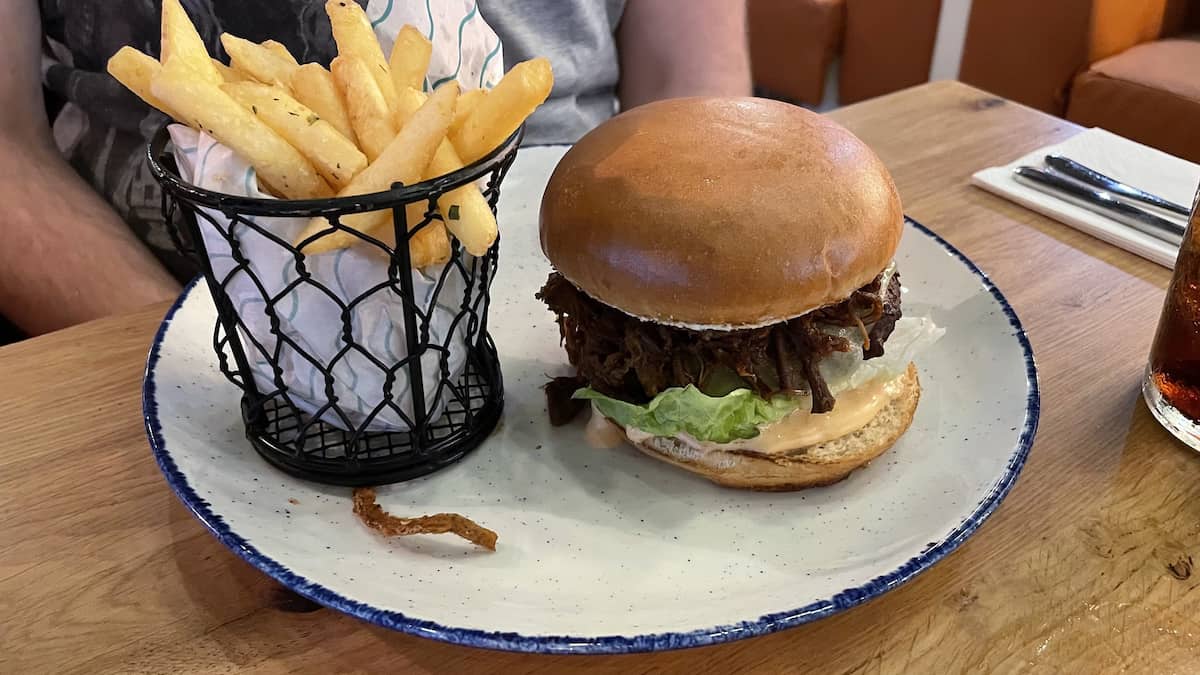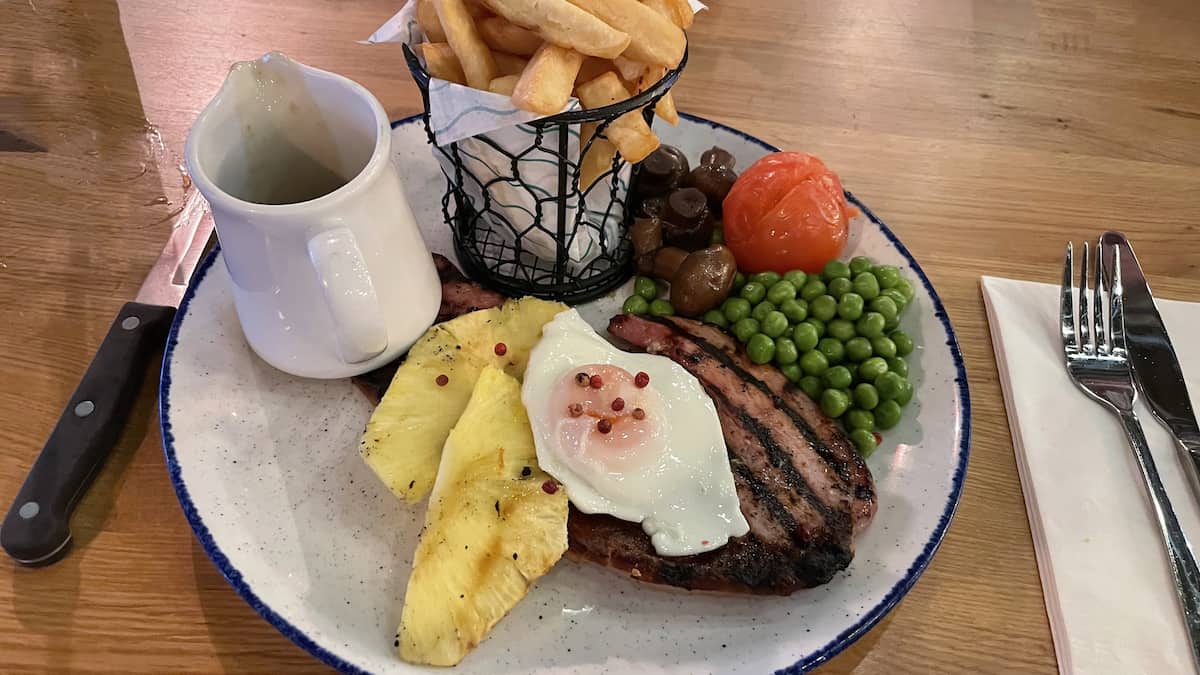 There was the HMS Glendower Pub for a drink or two and we had a couple of visits to The Cakery for hot chocolates and slabs of cake. Their cakes are amazing! You could quite happily eat out every day on a Haven holiday and not get bored of the choices available.
Haven facilities
Haven wants to make sure you have as comfortable a holiday as possible and so they have a lot of facilities on site to help along the way. There's a launderette, cash points and even a postbox to send a postcard back home. The shops are well located, with a few spread across the site, and they sell everything you could need from essentials to dinner, toys to souvenirs.
The My Haven app
One thing I loved about our Haven holiday was the My Haven app. From the minute you book it allows you to check out activities, make restaurant reservations and see the Hafan y Mor map and facilities. It's really useful and easy to use plus shows you your arrival time and allocated accomodation just before your holiday starts too.
Dog Friendly Hafan y Mor
Hafan y Mor is a really dog friendly holiday destination. It's somewhere that dogs are made to feel really welcome with a lot of accommodation options suitable for dogs and also a special play area – Bark Yard – just for doggy exercise too!
Our Haven Holiday
We had a fantastic time at Hafan y Mor Haven. We had planned to do some day trips and explore more of the local area but the wet weather kept us on site. We managed one day trip to Caernarfon Castle and aside from that stayed at Hafan y Mor – and had a great time!
We did activities, went swimming and walked along the beach. We had hot chocolate and cake, enjoyed the entertainment, played in the arcades and just had such a nice time together as a family. I loved experiencing Haven for the first time when the weather wasn't great. It just shows that Haven can be a fantastic holiday at any time of the year. I can't wait to go back and have already been looking at other Haven holidays in Wales for next year!
You can find out more about Haven holidays and their parks across the UK over on their website – and they have a lot of great offers if you're looking to book a trip for next season too.
You can see a video of our Haven break over on Instagram here: